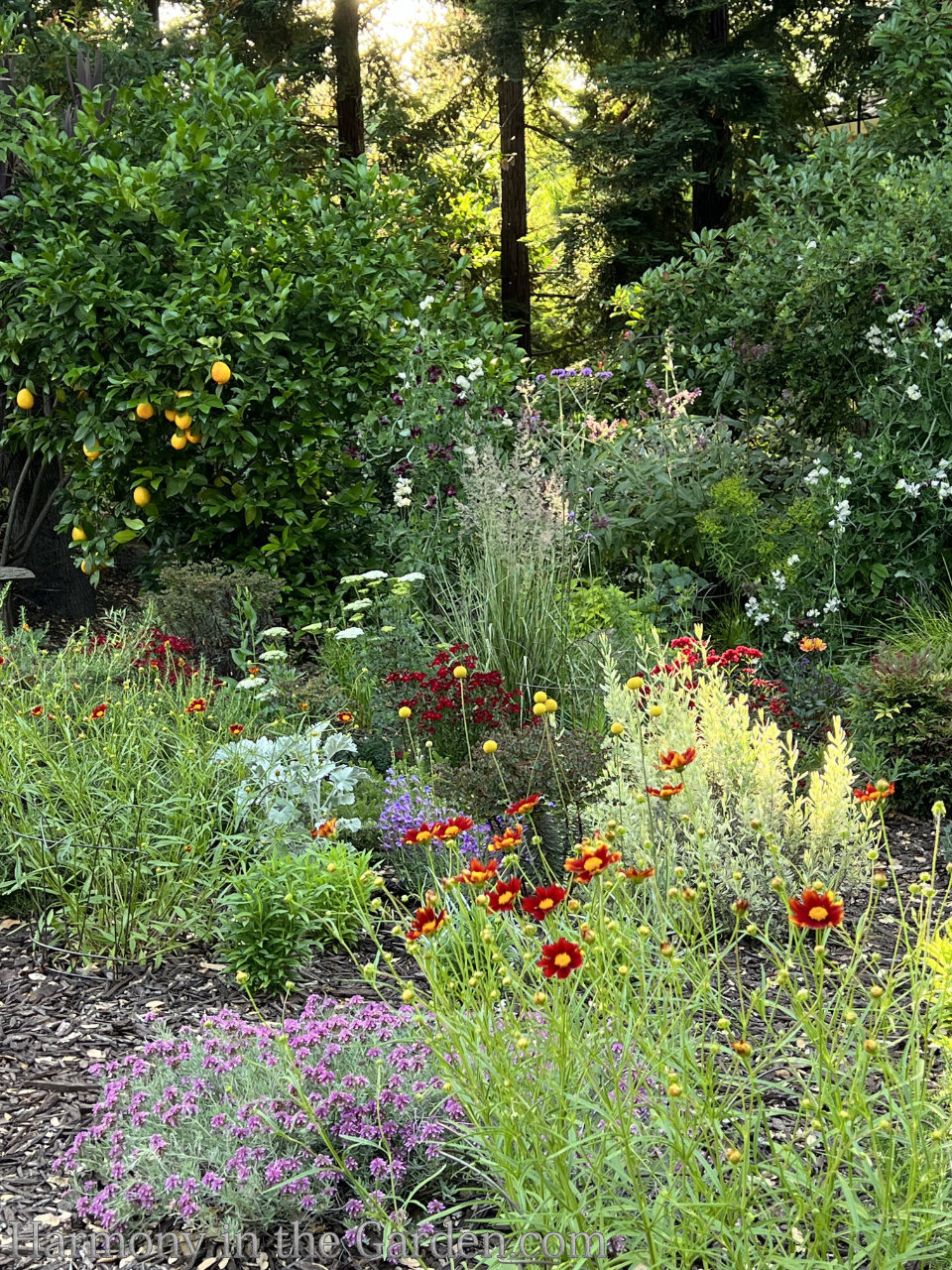 Designing a modified meadow in my new garden has been one of the most challenging yet most rewarding things I've ever created. 
Also known as meadowscaping (a popular trend that replaces traditional lawns with a native, slightly overgrown, prairie-inspired garden), my 'modified' meadow fits into this category, yet with a twist – hence the 'modified.'
After four years of trial and error, plant relocation, and experimenting with new varieties, I can finally say this went from being my least favorite to my most favorite part of the garden. 
In fact, I find myself strolling through this area several times a day as there's always something new to see.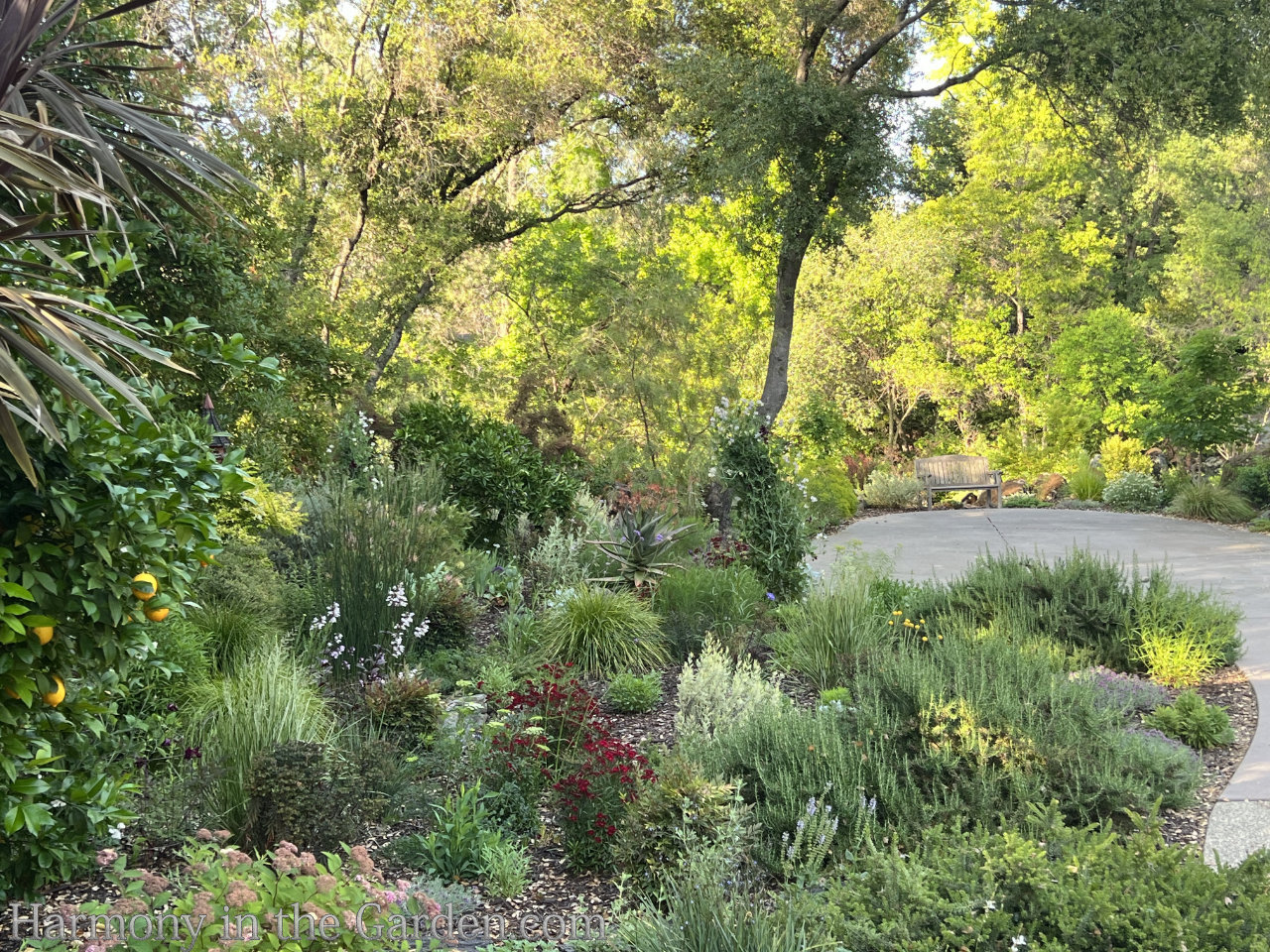 Last week, Garden Gate Magazine visited and created a video of my garden (I've posted the video at the end of this post.)  
Over the past few days I've received SO MANY requests from new blog subscribers to elaborate a bit more on how I created this garden.
I hope the following information helps!
Two Main Goals of my Meadow Garden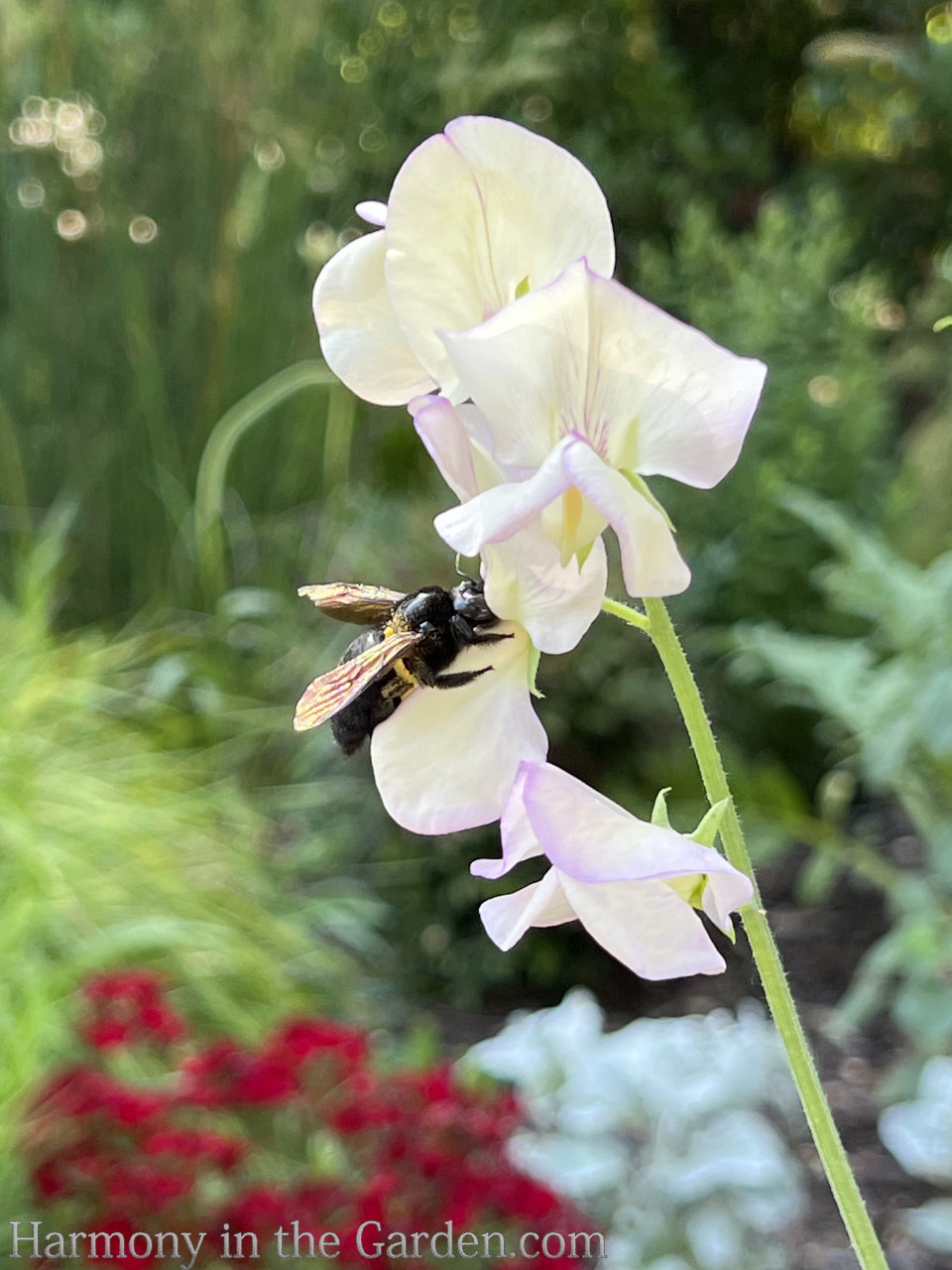 1.  Attract Pollinators & Wildlife
To help increase pollinator and wildlife diversity, this part of my garden has a lot of different plant varieties.   
Or, as my husband likes to point out, 'Twice as much as is needed.'   Hmmm…I disagree!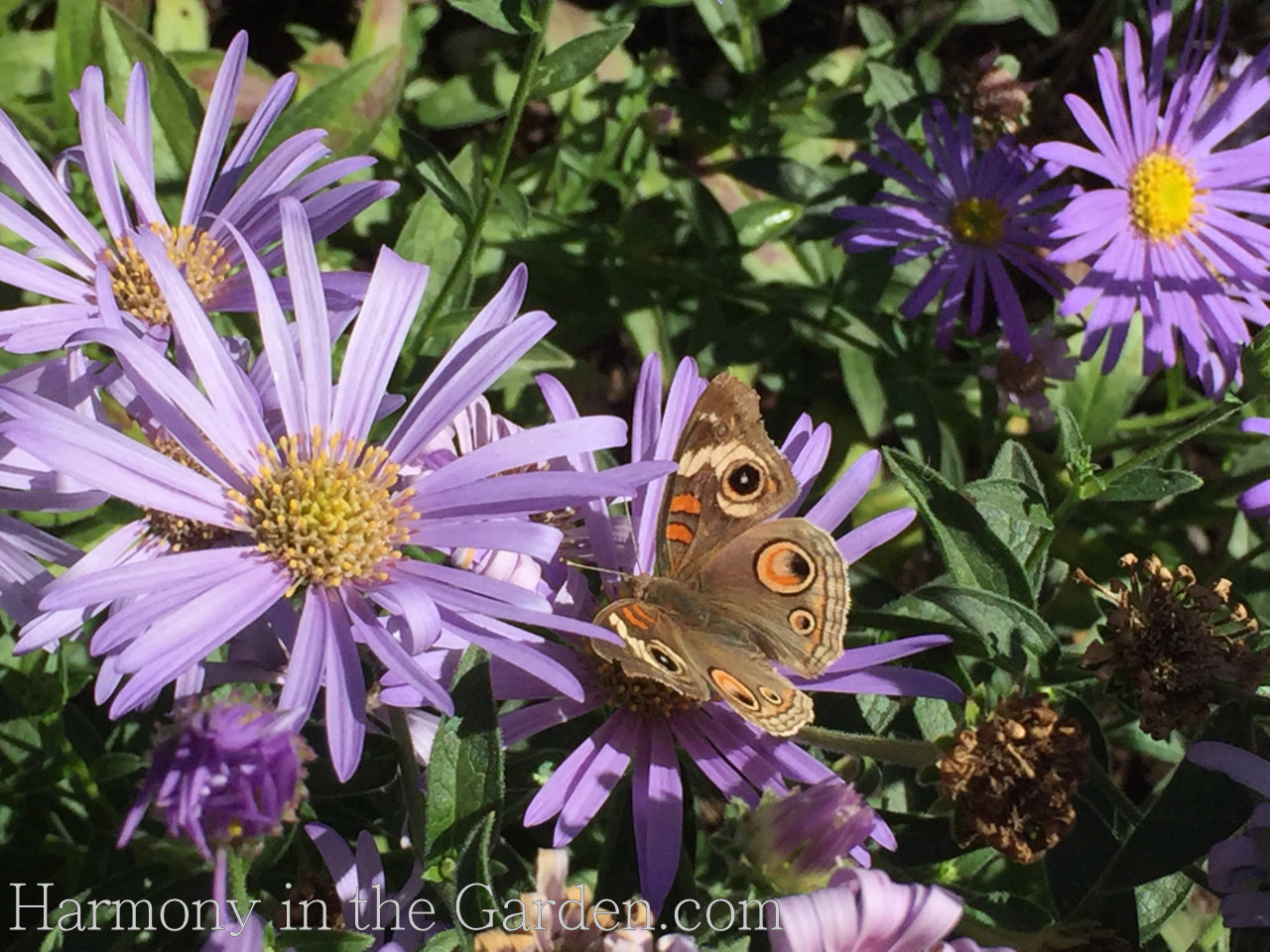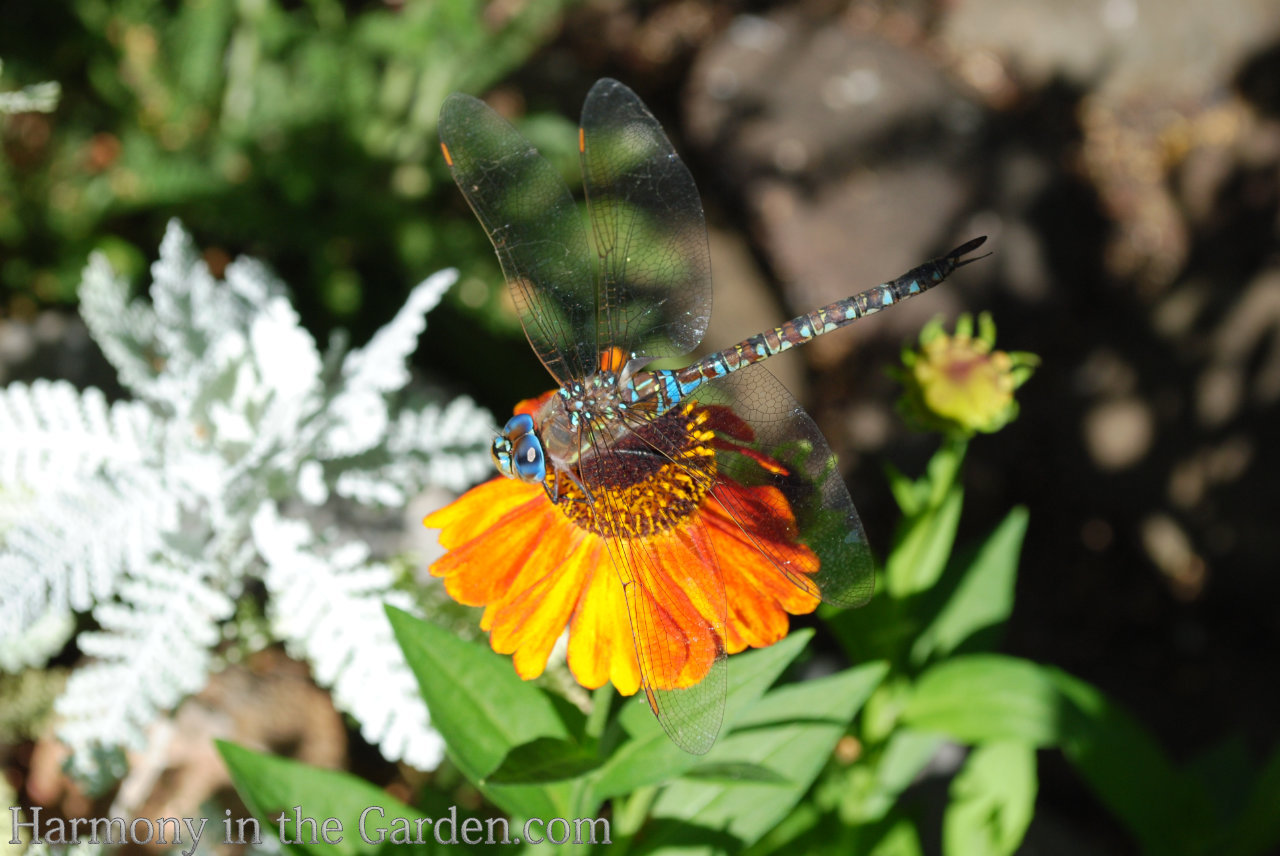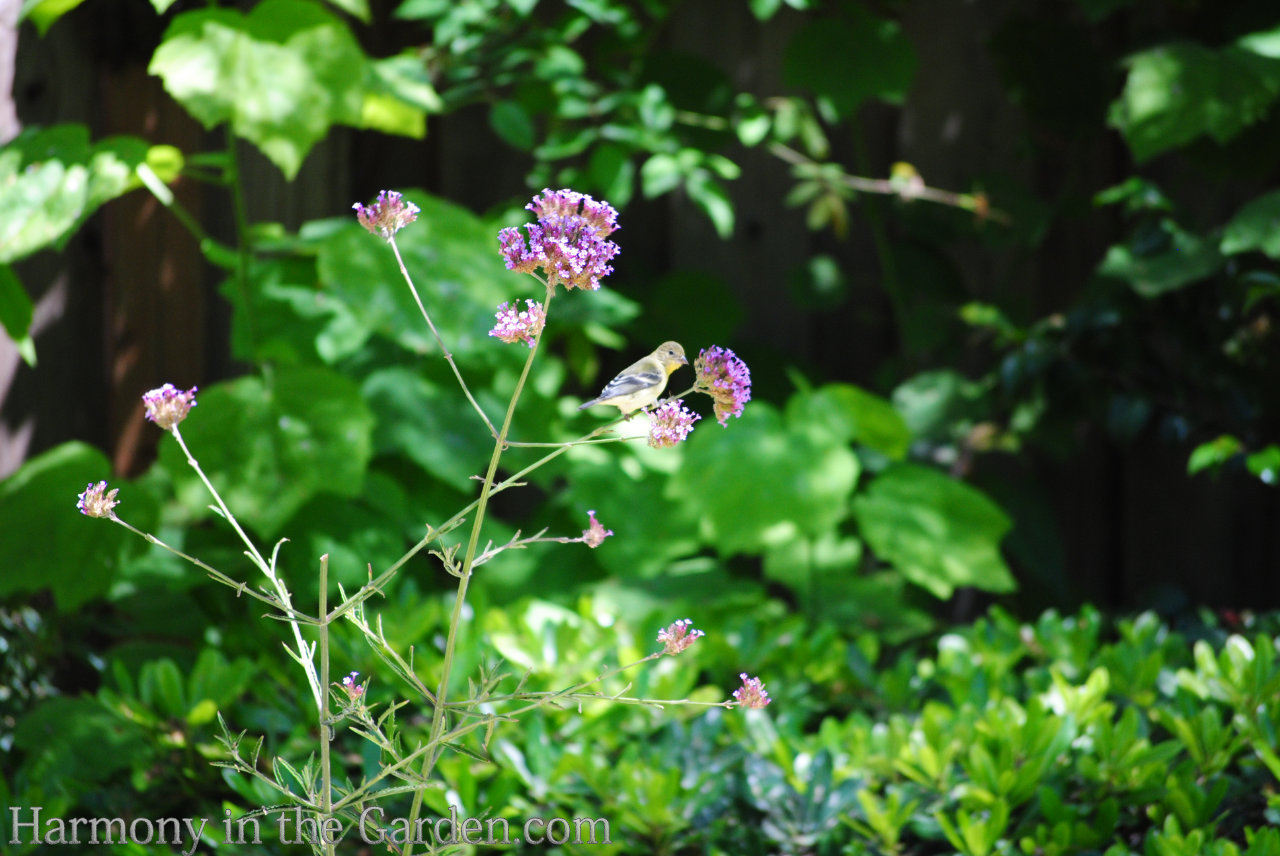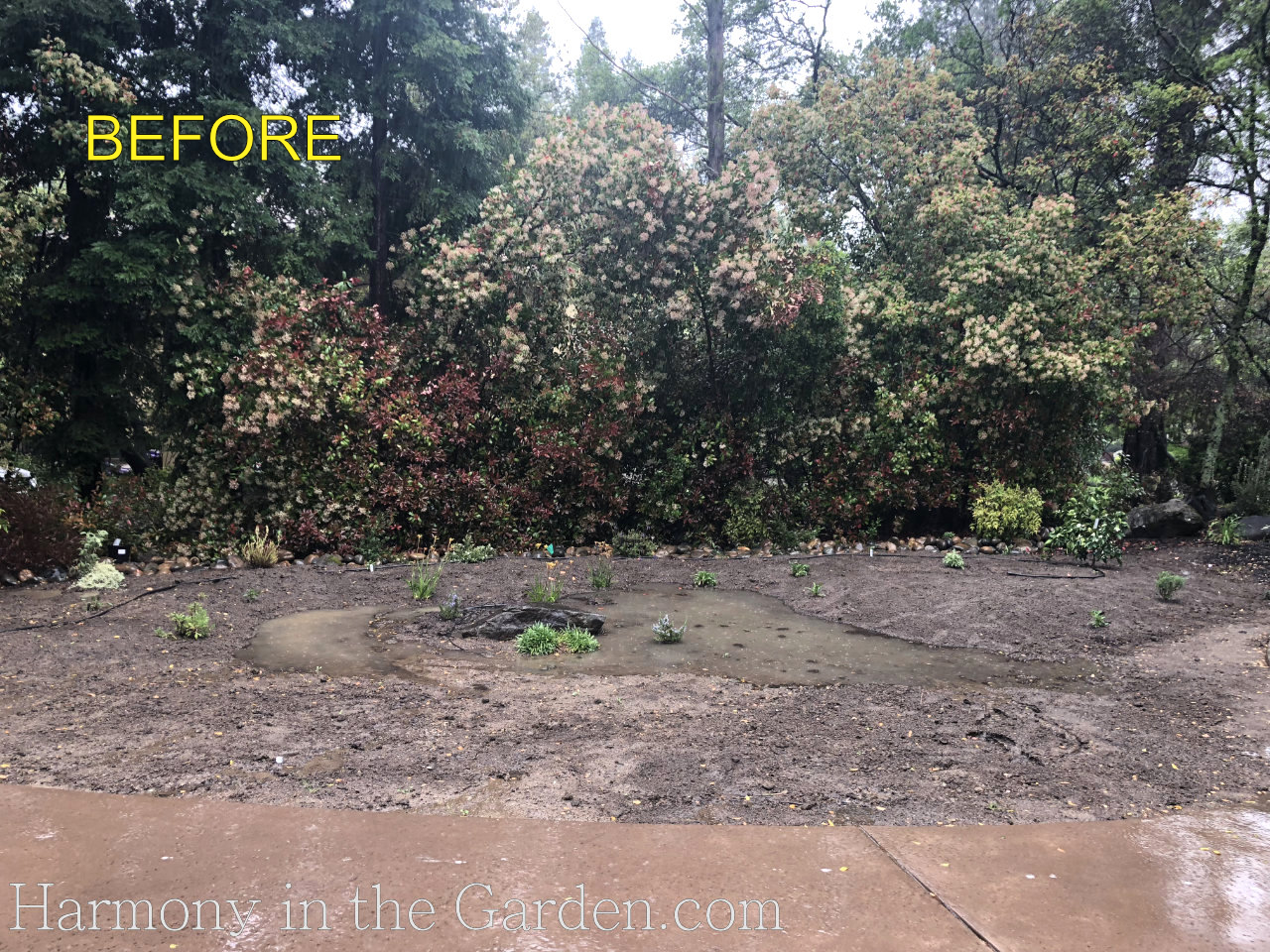 Similar to a meadow, I wanted to capture and retain as much water as possible. 
I created a depression at the lowest point, surrounded by a semi-circle berm, to capture and contain the rainfall.  This allows the rain to slowly soak into the ground.
(For more details how I did this, plus some helpful before & after pics, click here.)
I also included a hefty dose of deep-rooted meadow plants that not only enhance the soil structure but also aid in the infiltration rate of water.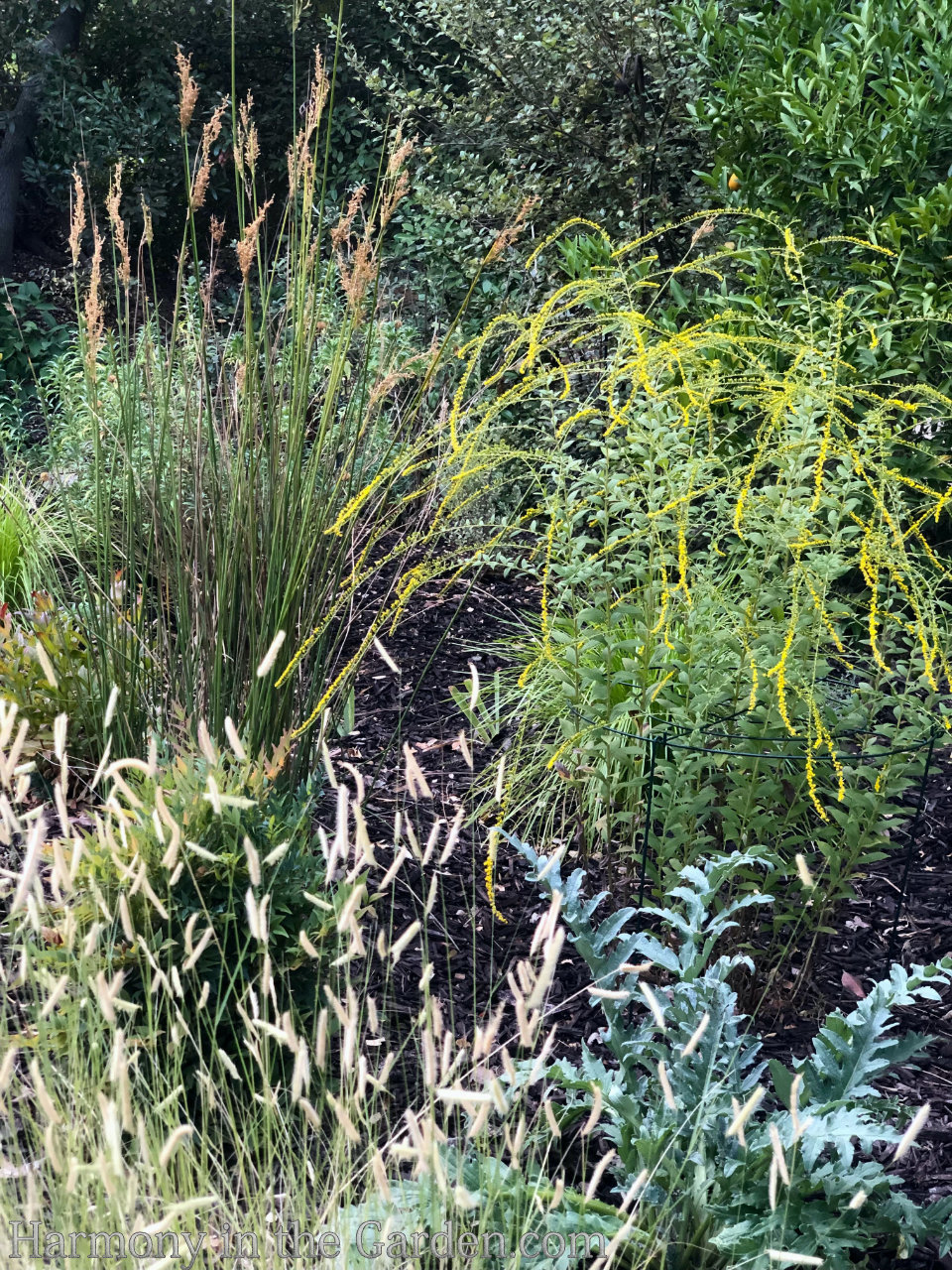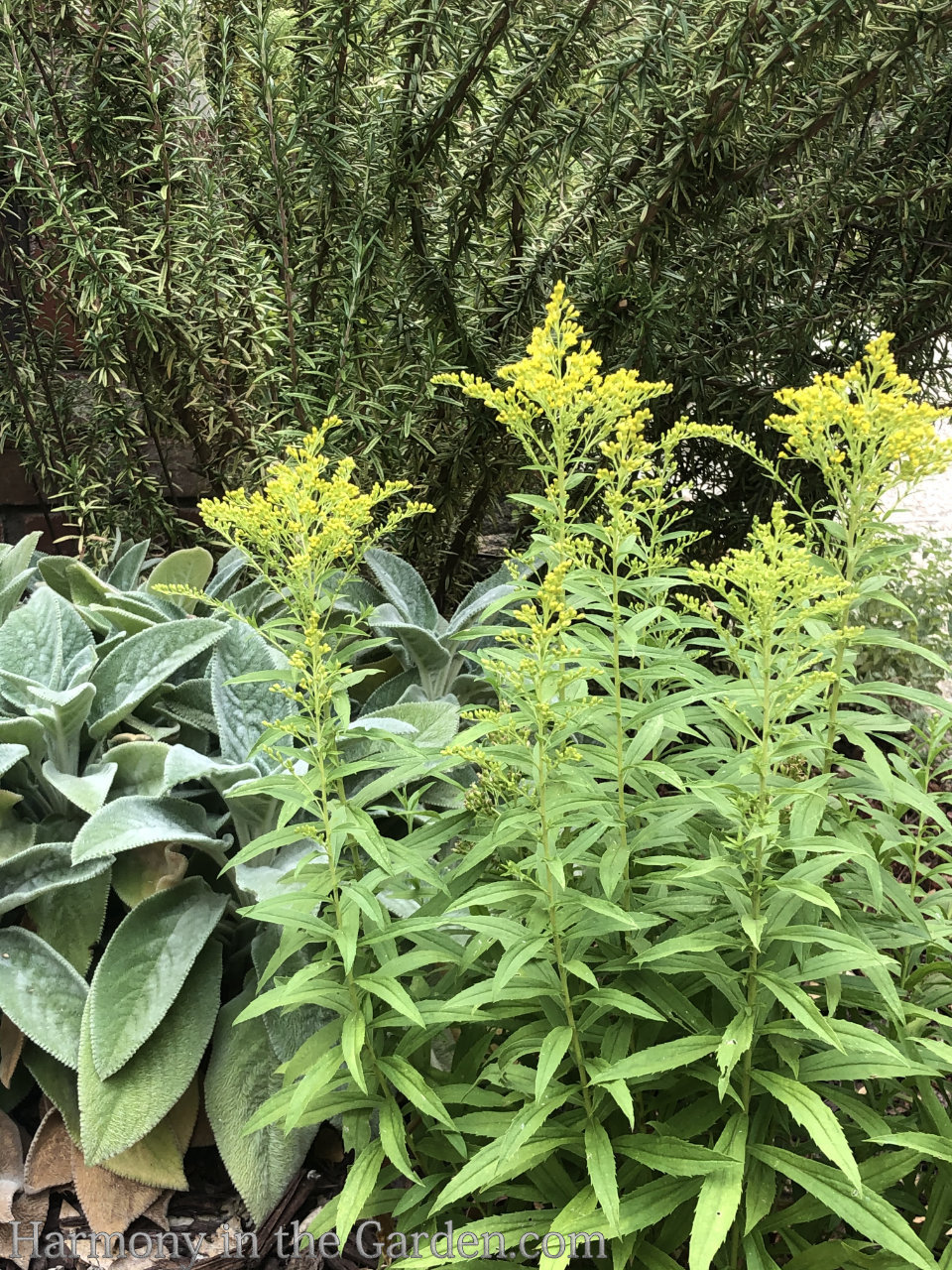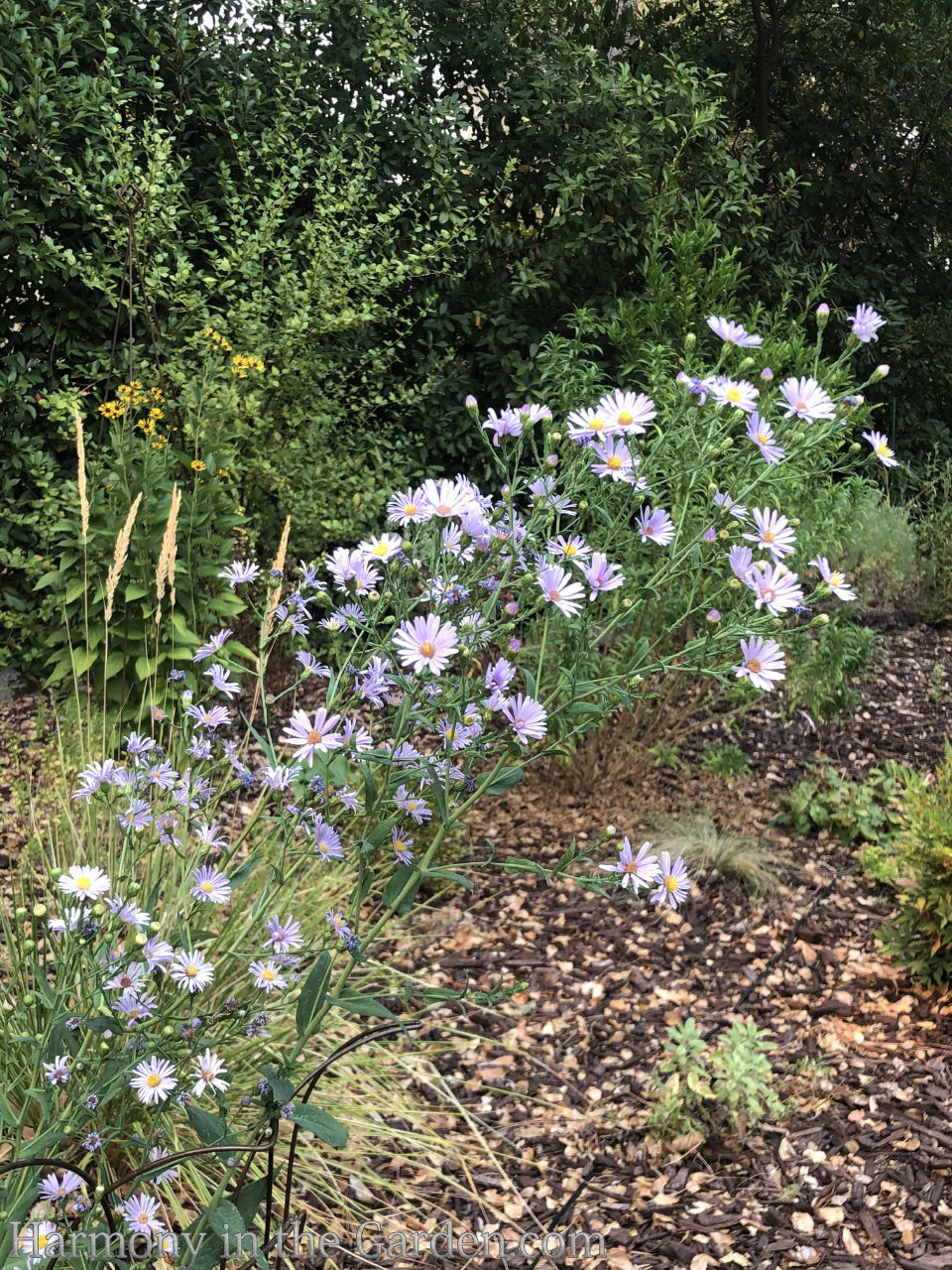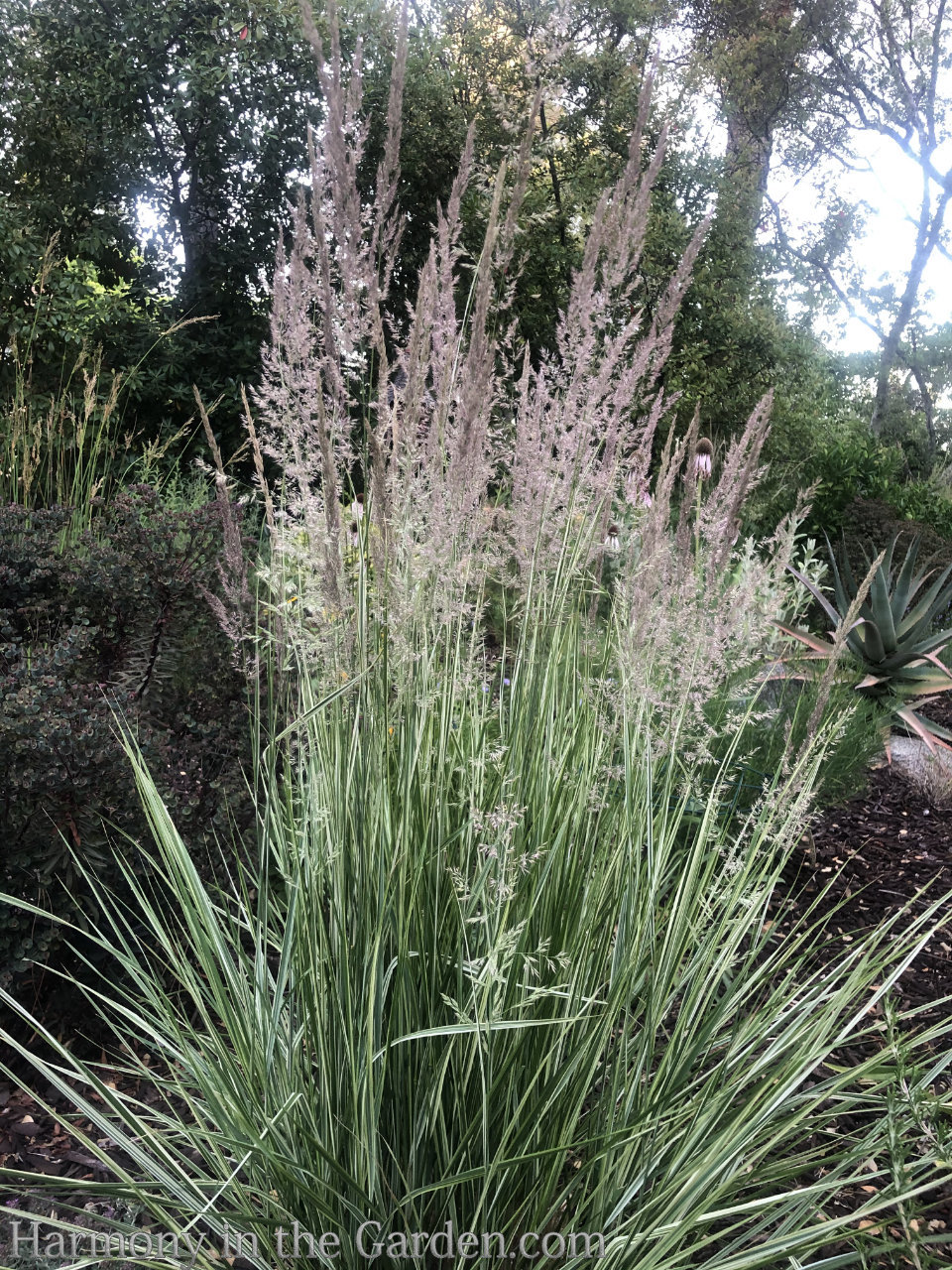 So, what makes my meadow 'modified'?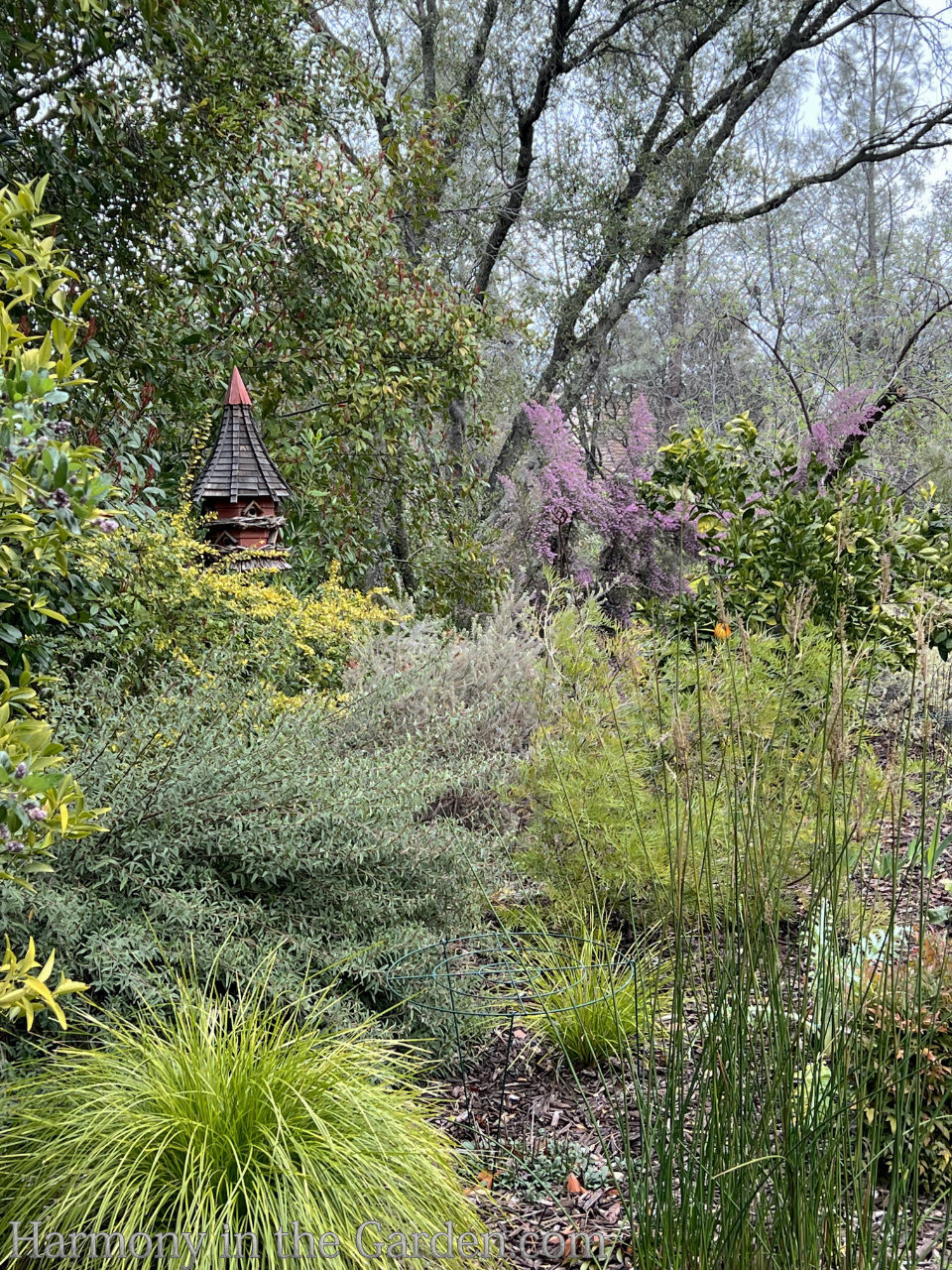 1. Winter vs. Seasonal Interest
Meadows are traditionally seasonal, peaking in the spring and summer, then fading away in the winter.   
This is to be expected, considering they consist primarily of annual grasses and wildflowers.
However, since I live in a mild-winter climate (zone 9), I wanted my garden to still look good during the winter months.
To help achieve this, I used plenty of non-traditional meadow plants, a few of which are listed below.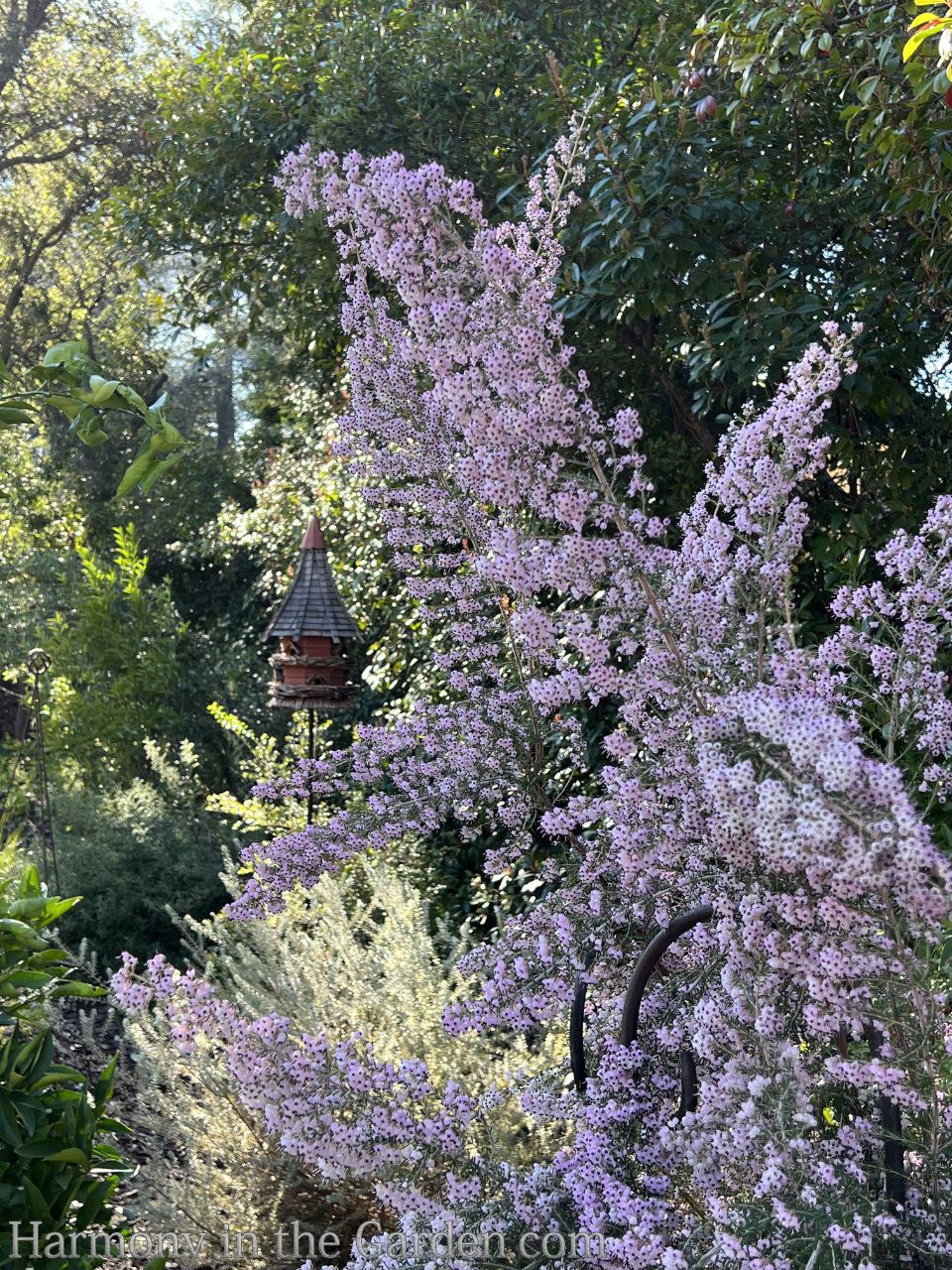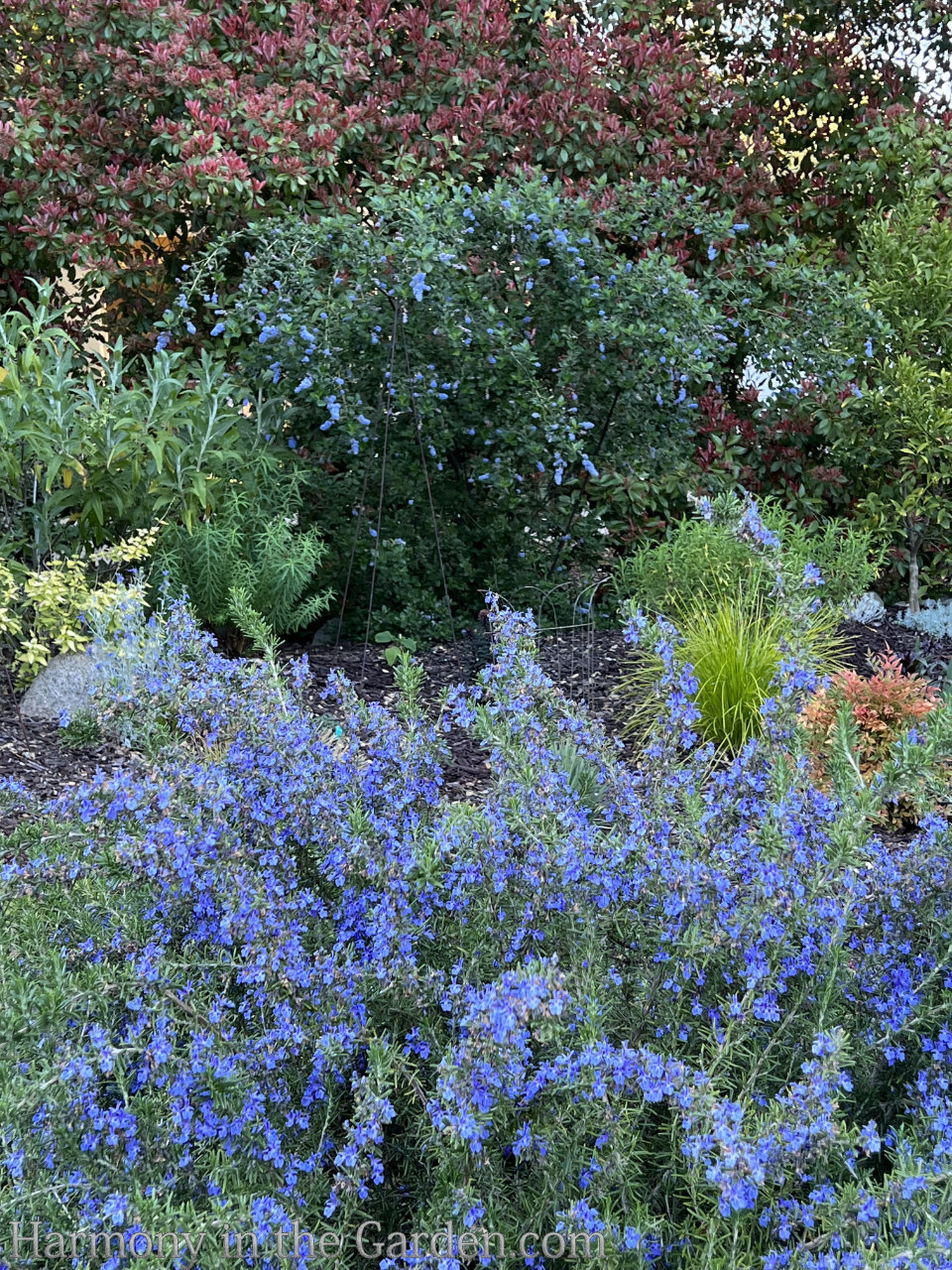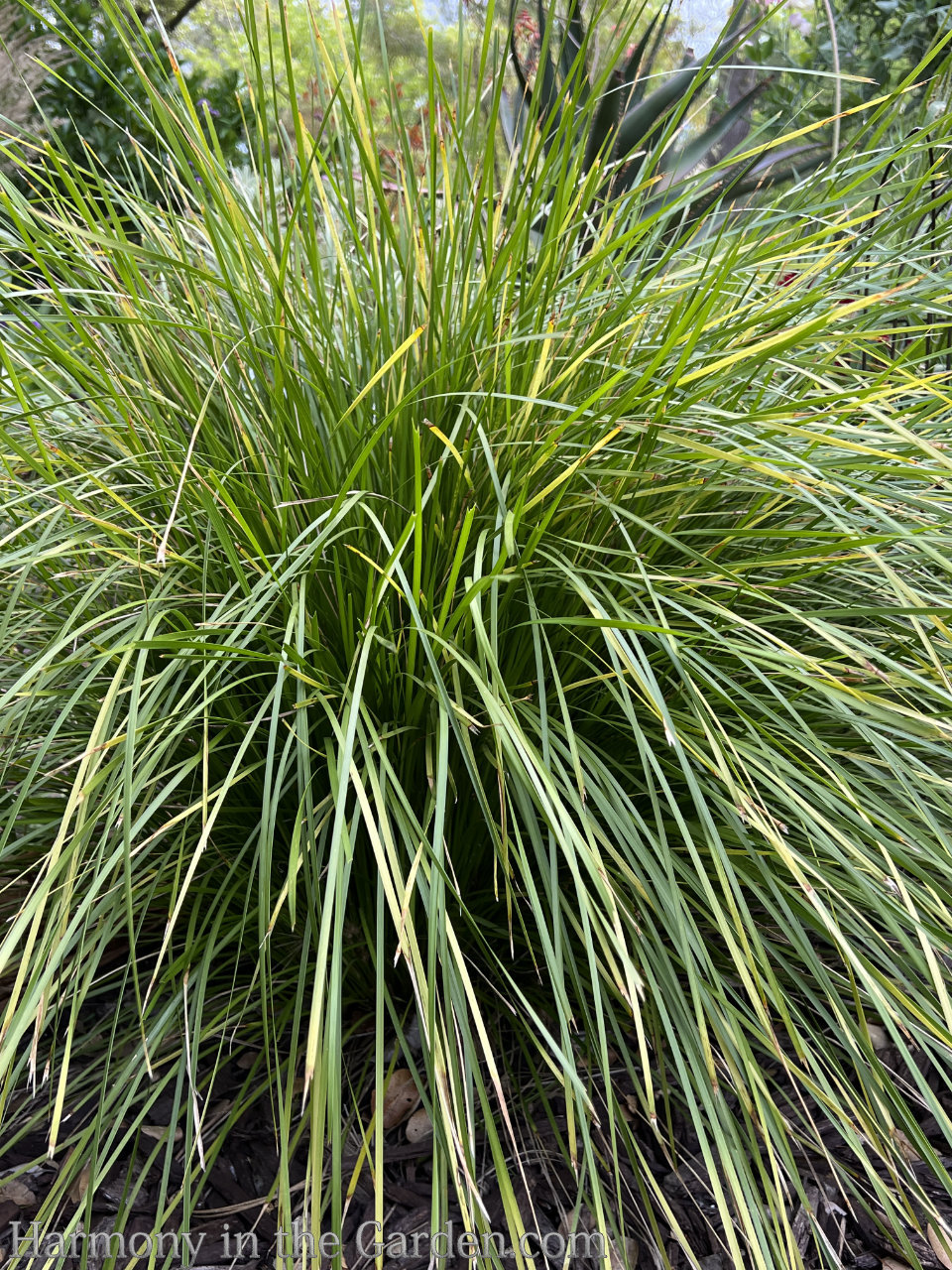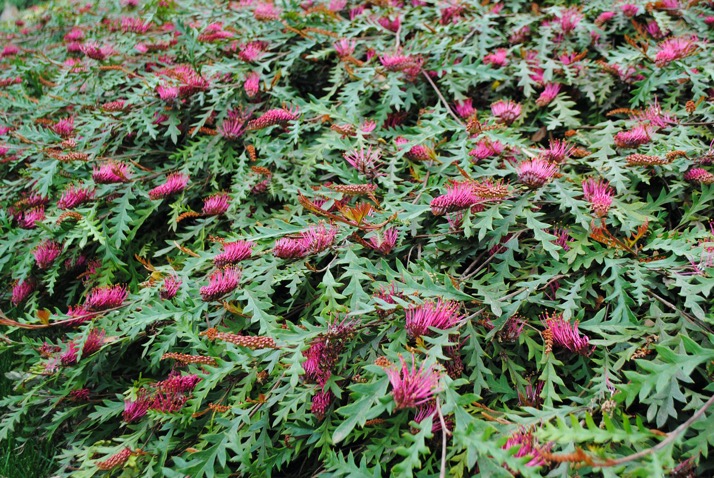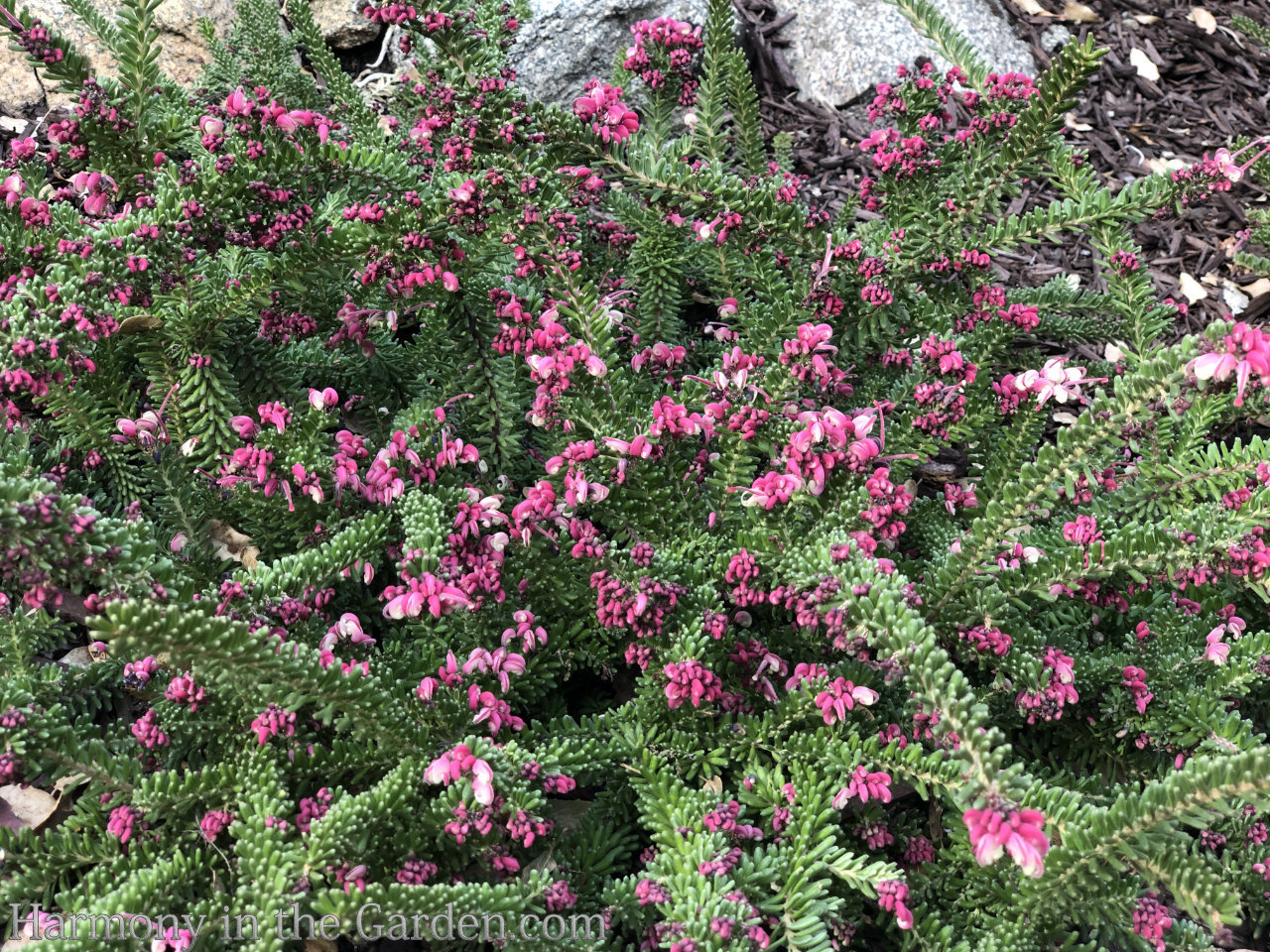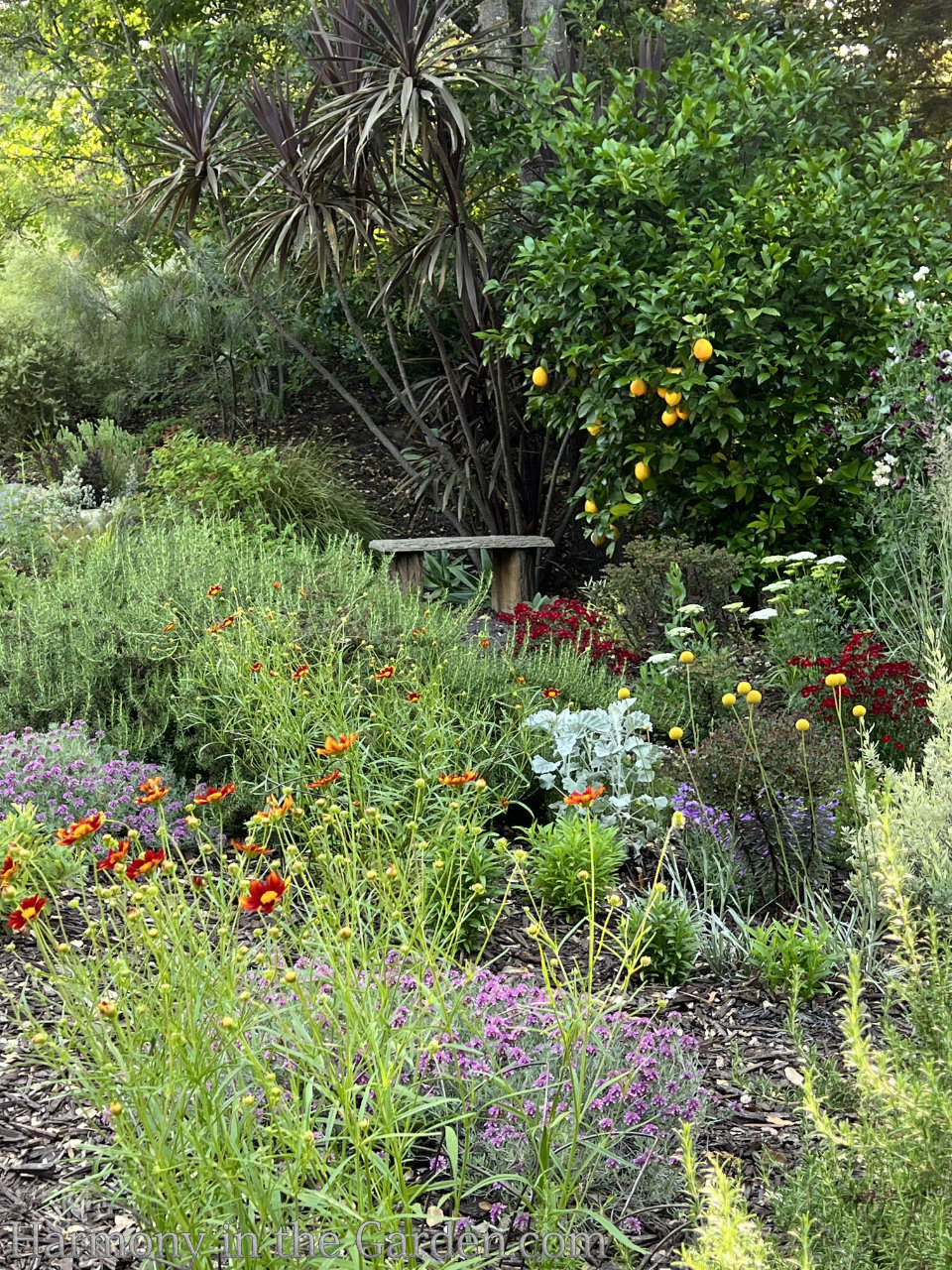 2. Incorporated Seating Area
Even though this part of my garden is wilder looking, I still wanted to make sure it blended in with the rest of the surrounding garden.
One way to achieve this, was to create a seating area, which is something found in more traditional garden spaces. 
The goal is to encourage guests to explore the meadow through informal pathways that lead to a small bench.  I especially love how the concrete faux-bois bench blends right in with the garden.
An added bonus of a seating area set within the garden bed is the chance to see the garden at eye-level, resulting in feeling immersed and surrounded by the garden.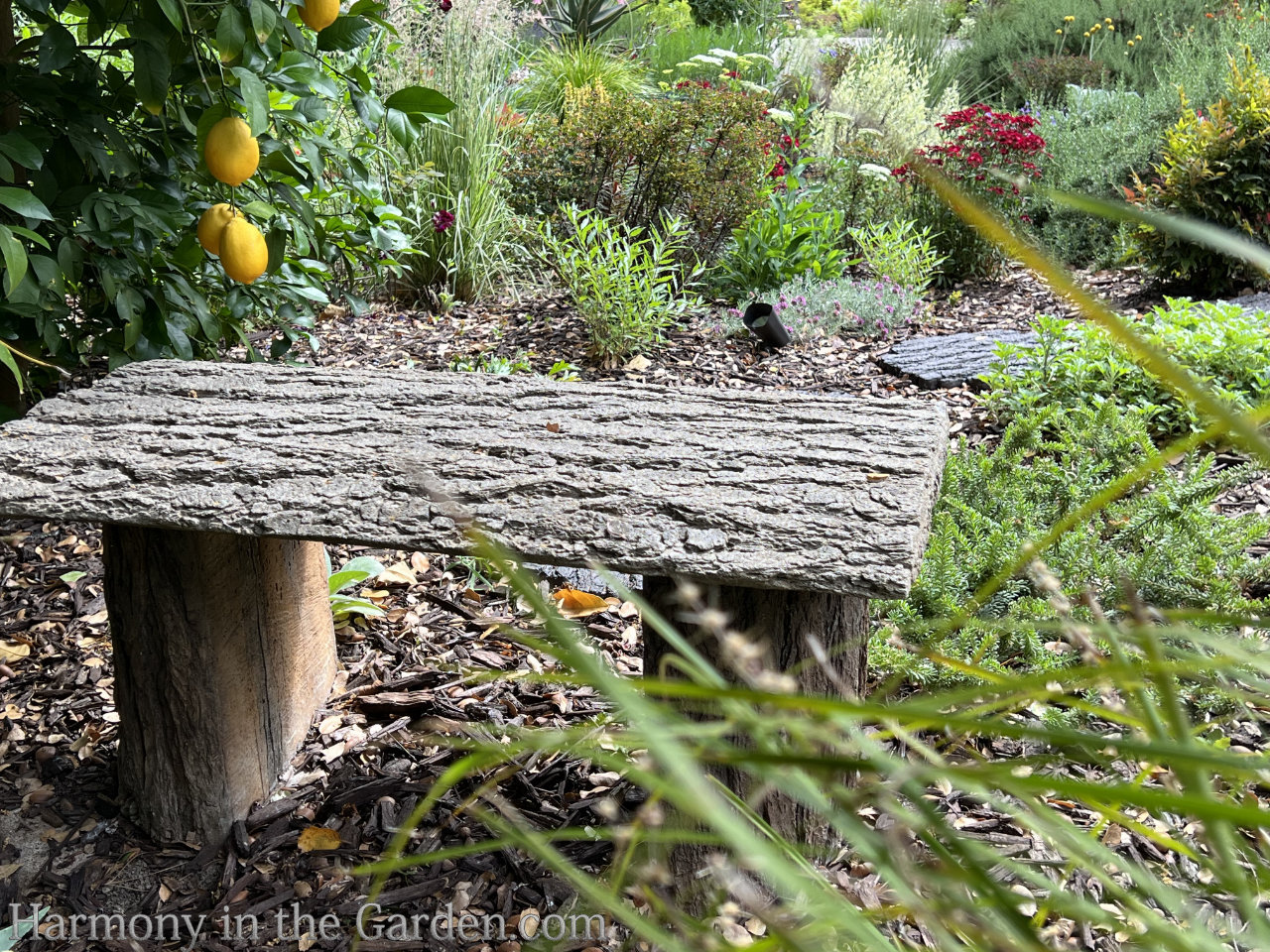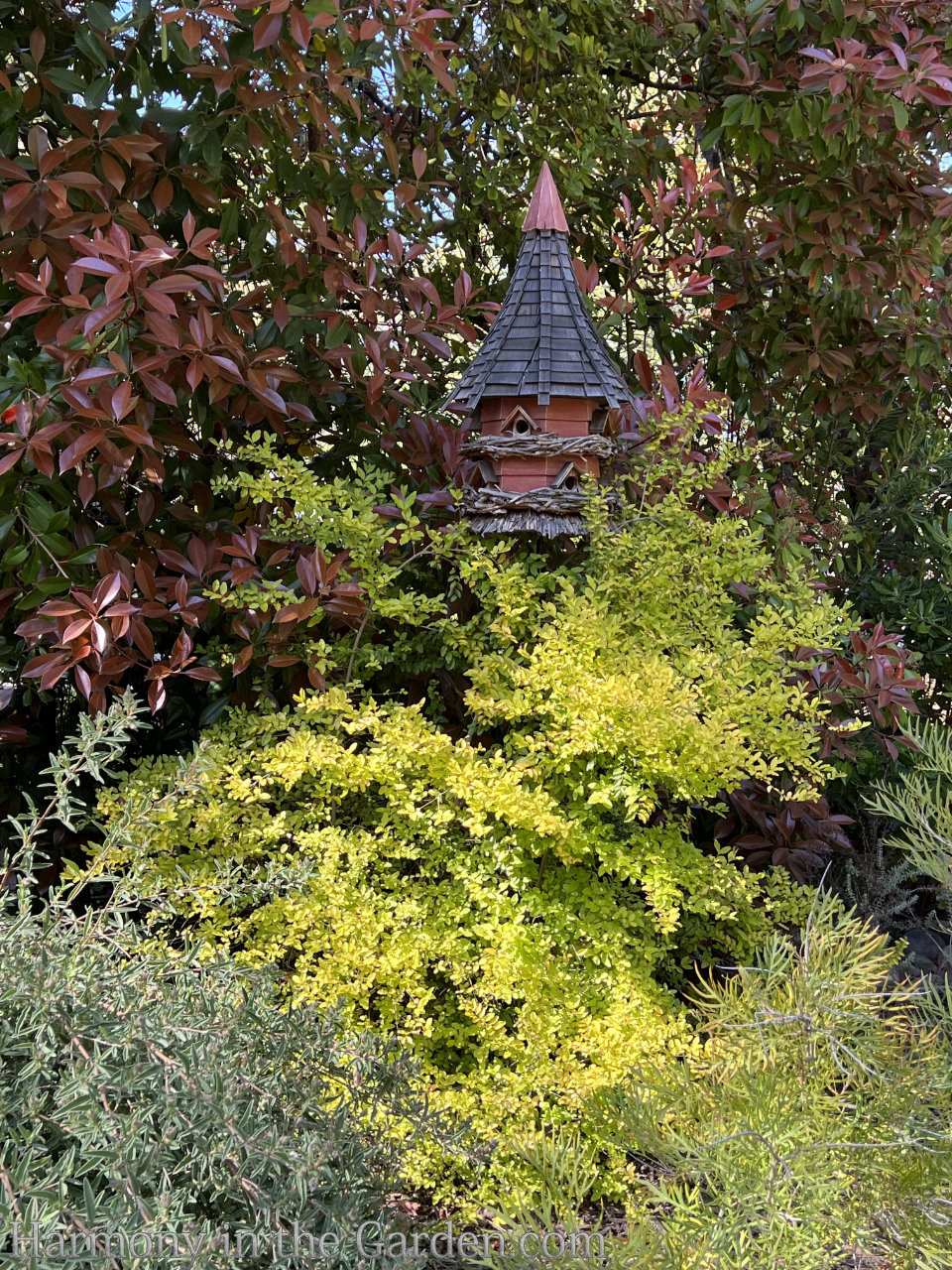 3. Strategically Added Focal Points
Several focal points are included in this modified meadow to help add year-round interest.
For example, this birdhouse (made by my good friend, Freeland Tanner) is one of my favorite focal points in this area.
And yes, birds make nests in here every spring!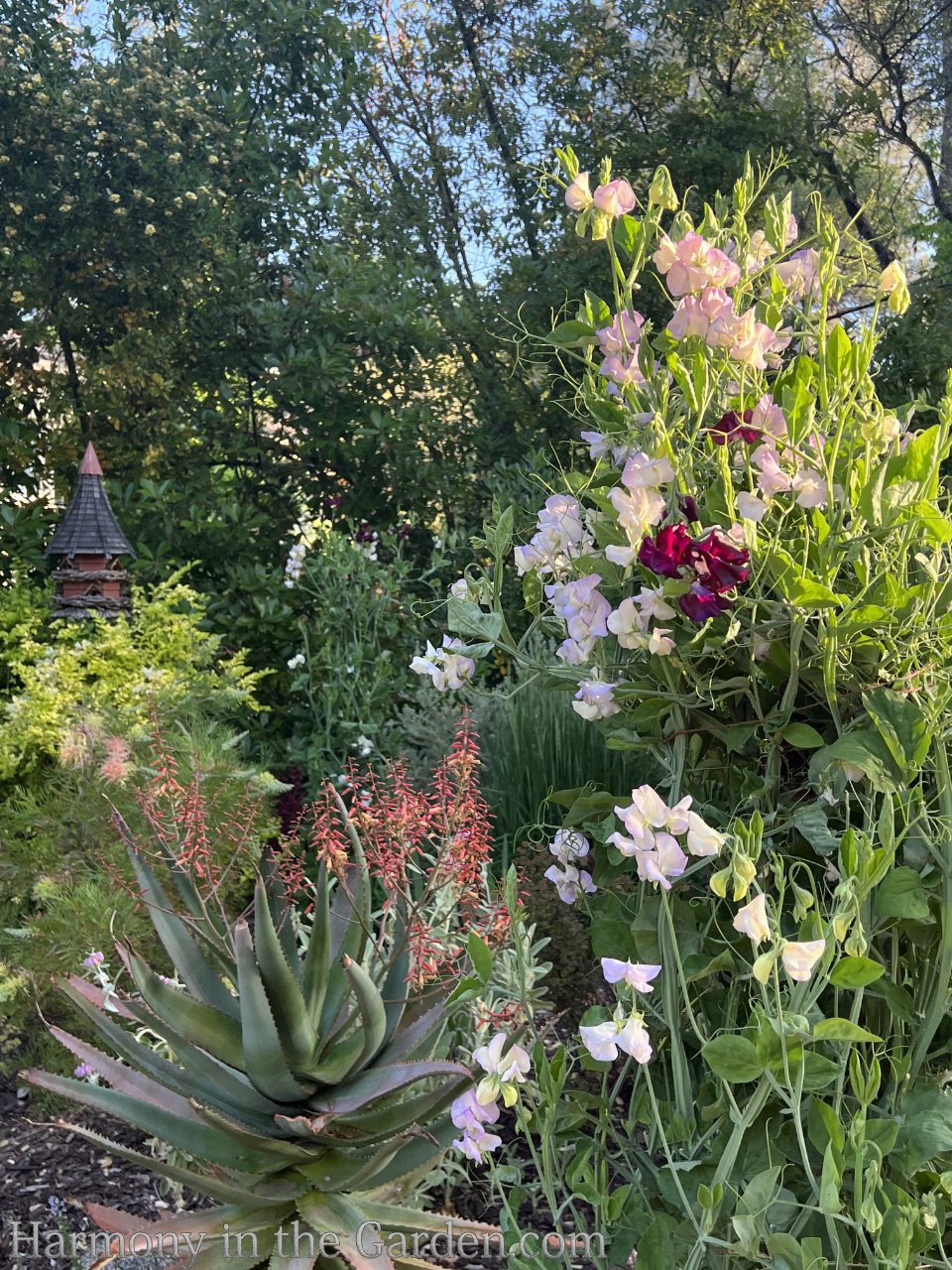 I also have three tuteurs placed throughout the meadow. 
In the spring, they support climbing sweet peas that provide months of sweet-smelling blooms.
Even though it gets really hot here in the summer, I've had great luck with sweet peas.  The trick is to plant the seeds in the fall which allows their roots to really get established before hot weather arrives.
They do, however, poop out toward the end of June when it's just way too hot for them.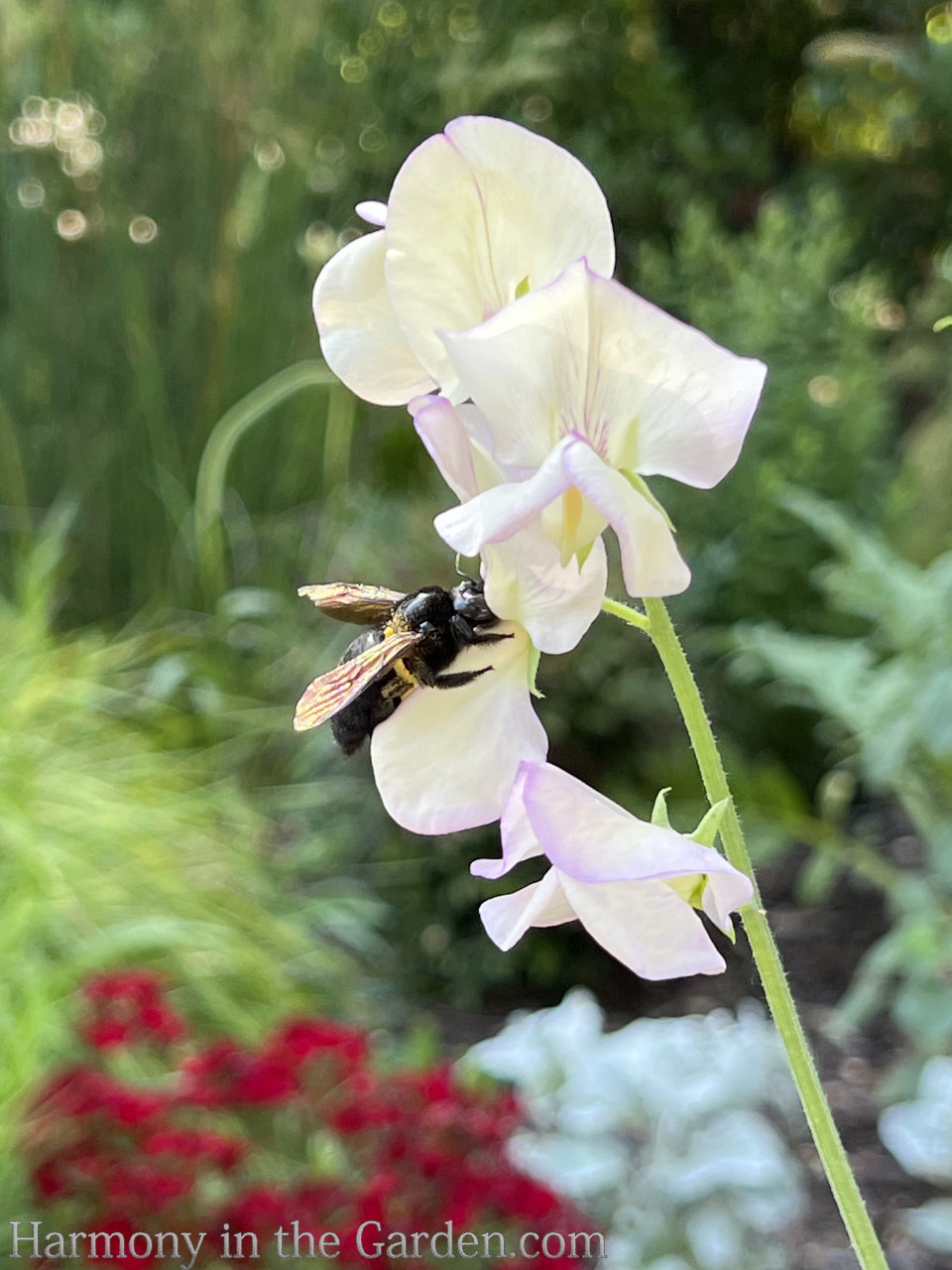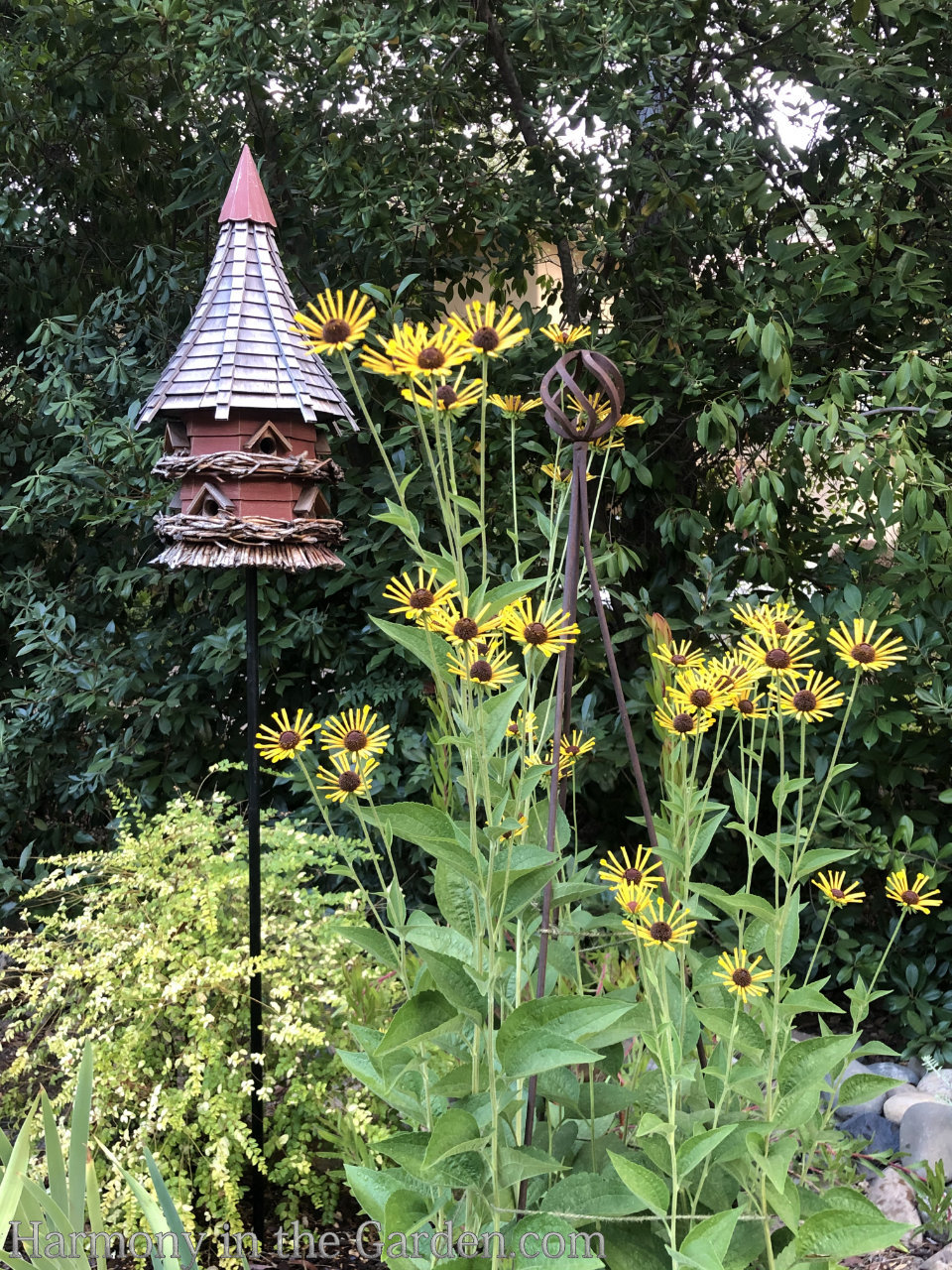 However, once the sweet peas are finished blooming, it's the towering perennial 'Henry Eilers' rudbeckia turn to grow up and through the tuteurs.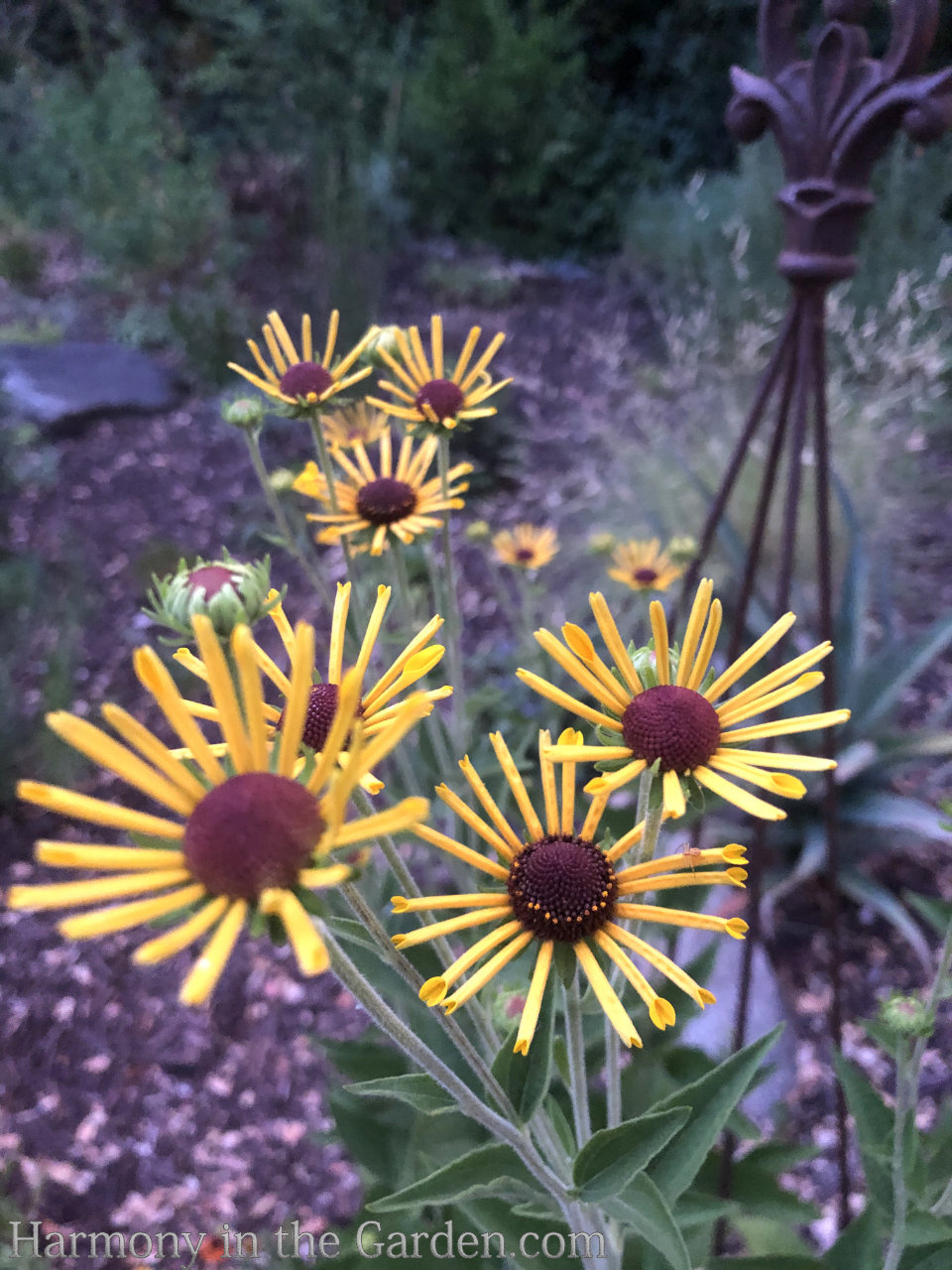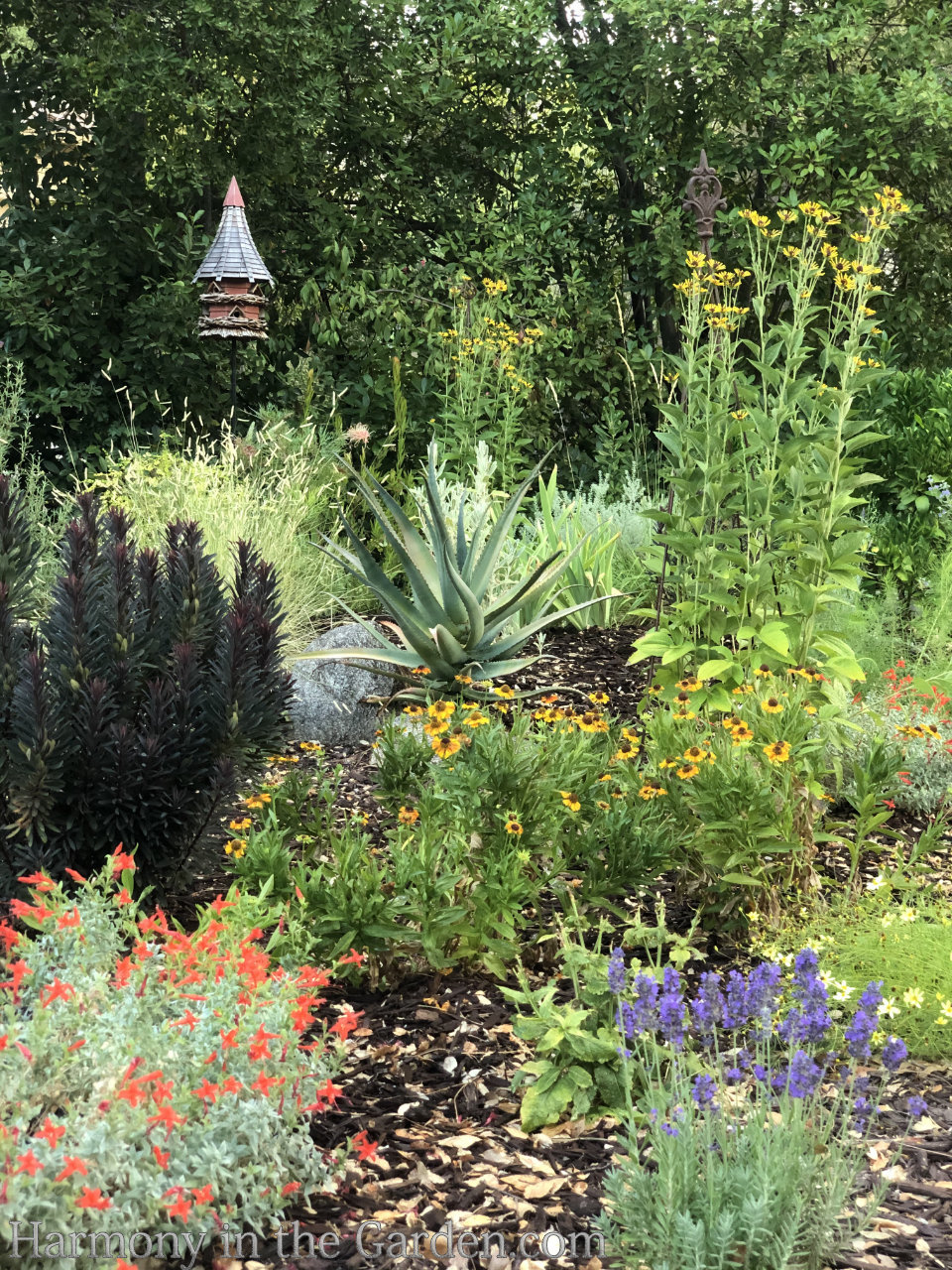 4. Unexpected Plant Selection
Typically, meadows consist of a ratio of 60% annual grasses to 40% perennials and wildflowers (some say even 70/30 – but who's counting.)  
However, when designing my modified meadow, I reversed the ratio to about 30/70, emphasizing perennials and evergreen plants over grass, to achieve year-round interest.
In addition to the reversed ratio, I focused on a combination of natives and non-natives, all of which had to be deer and drought-tolerant.
Here are a few of my favorites: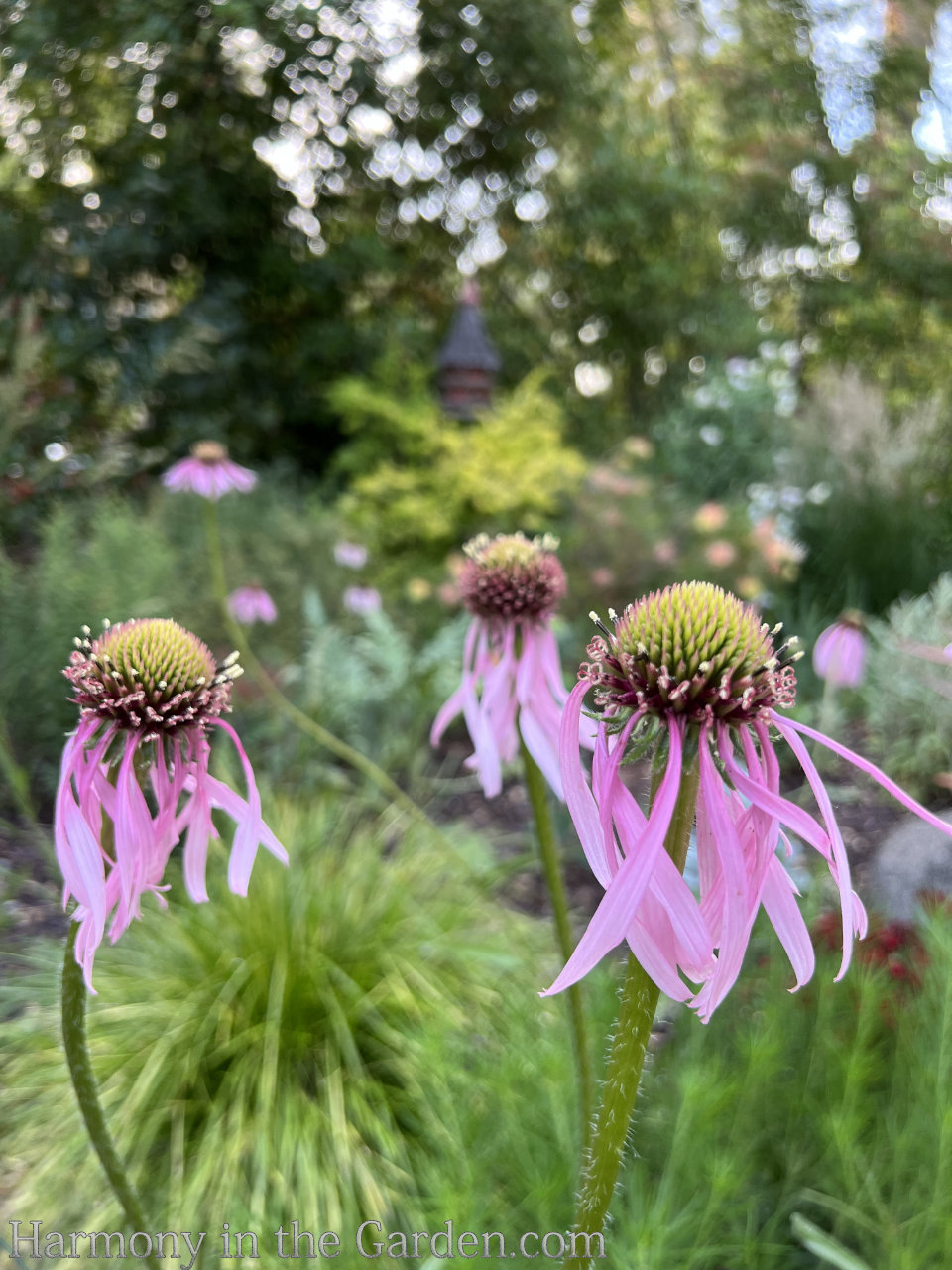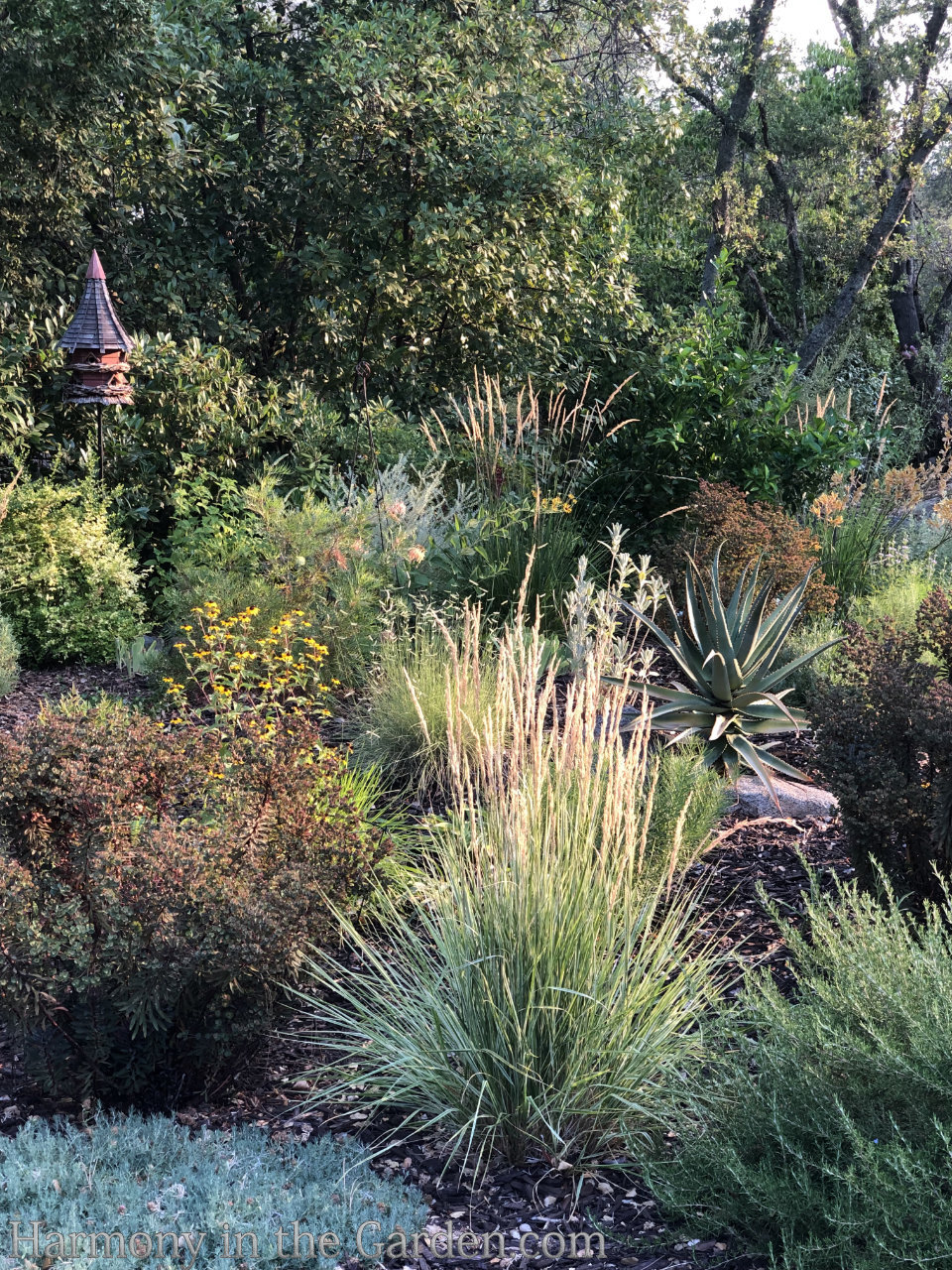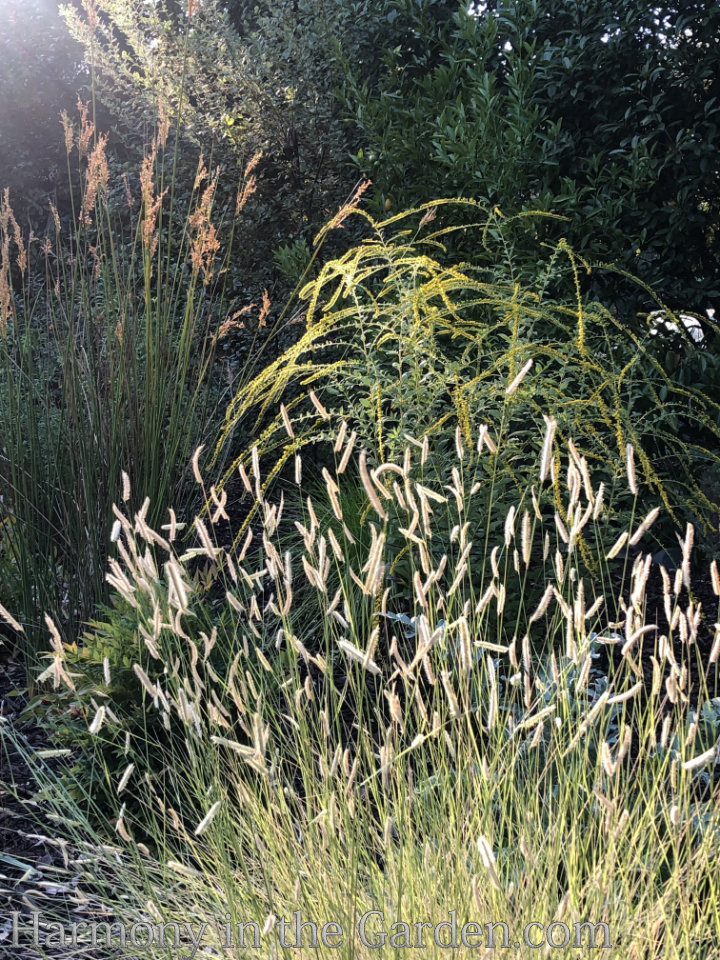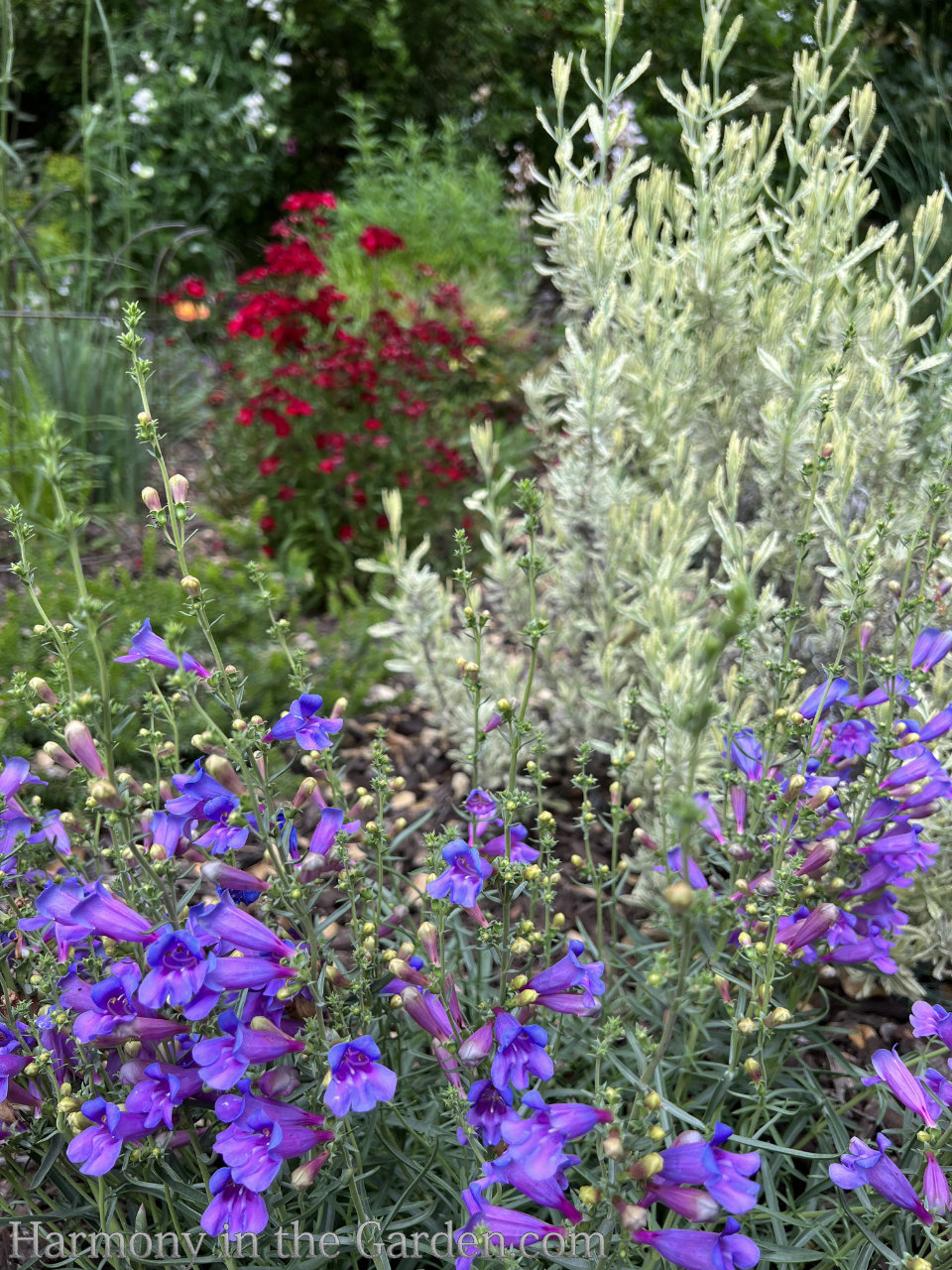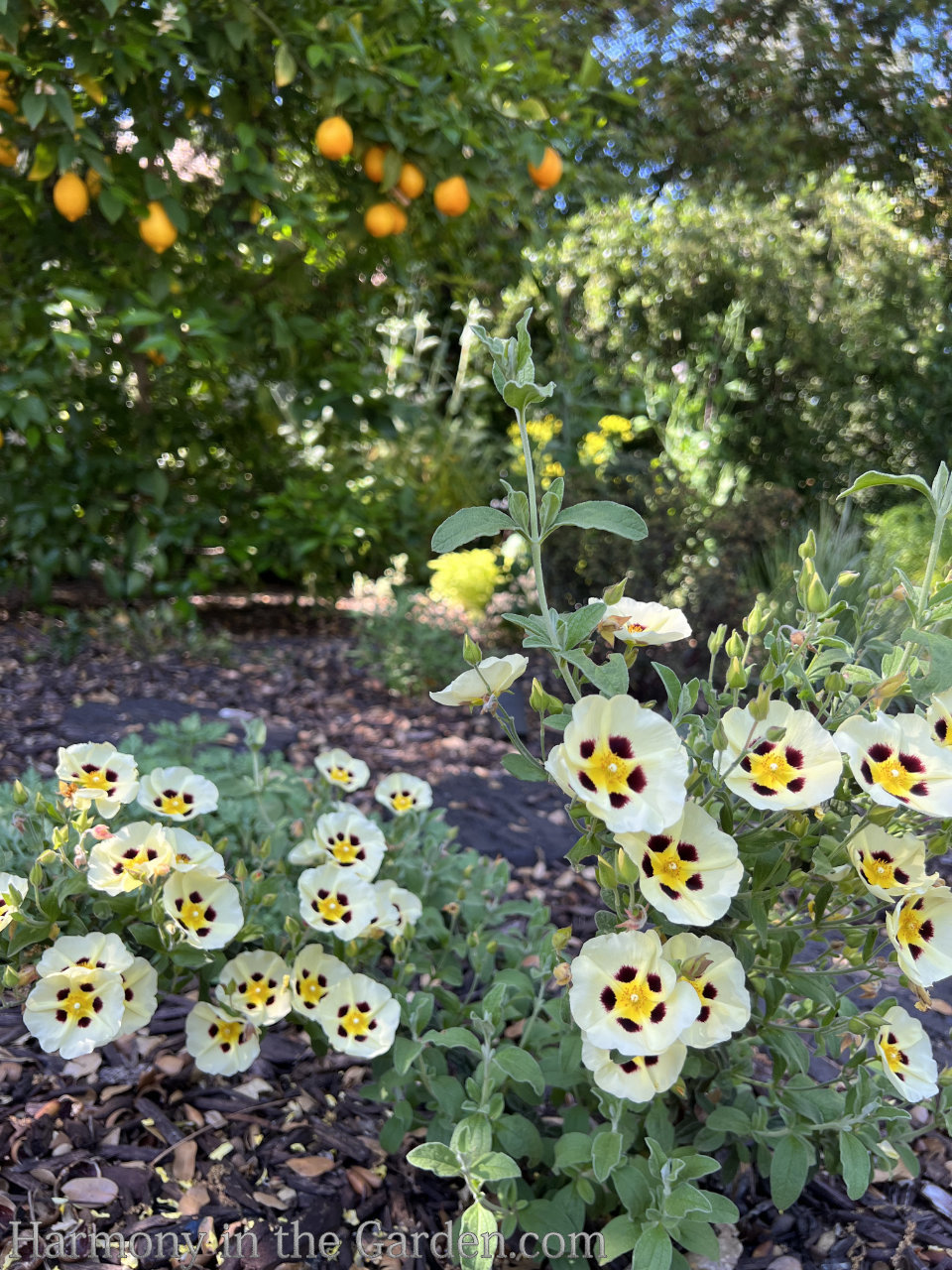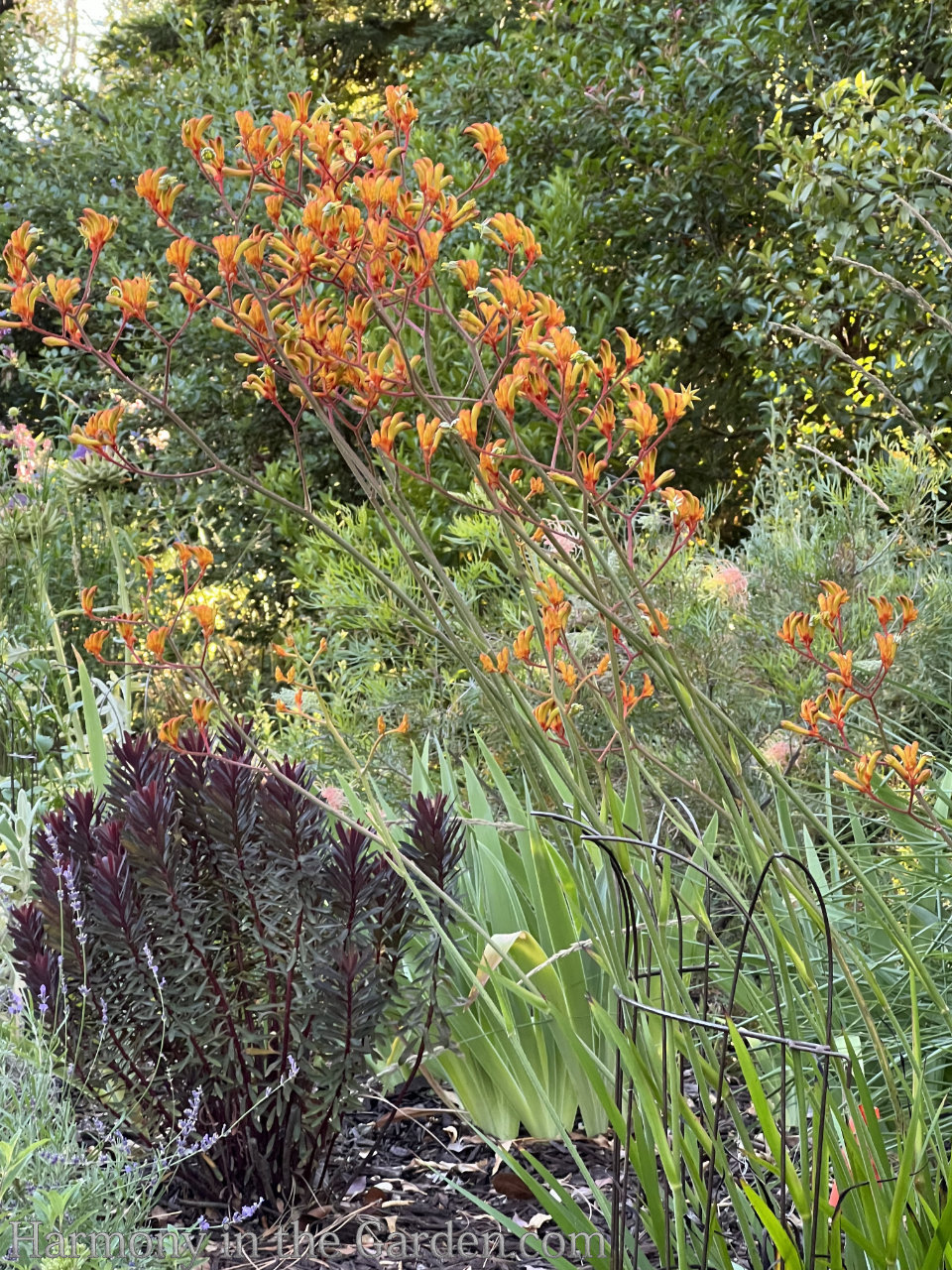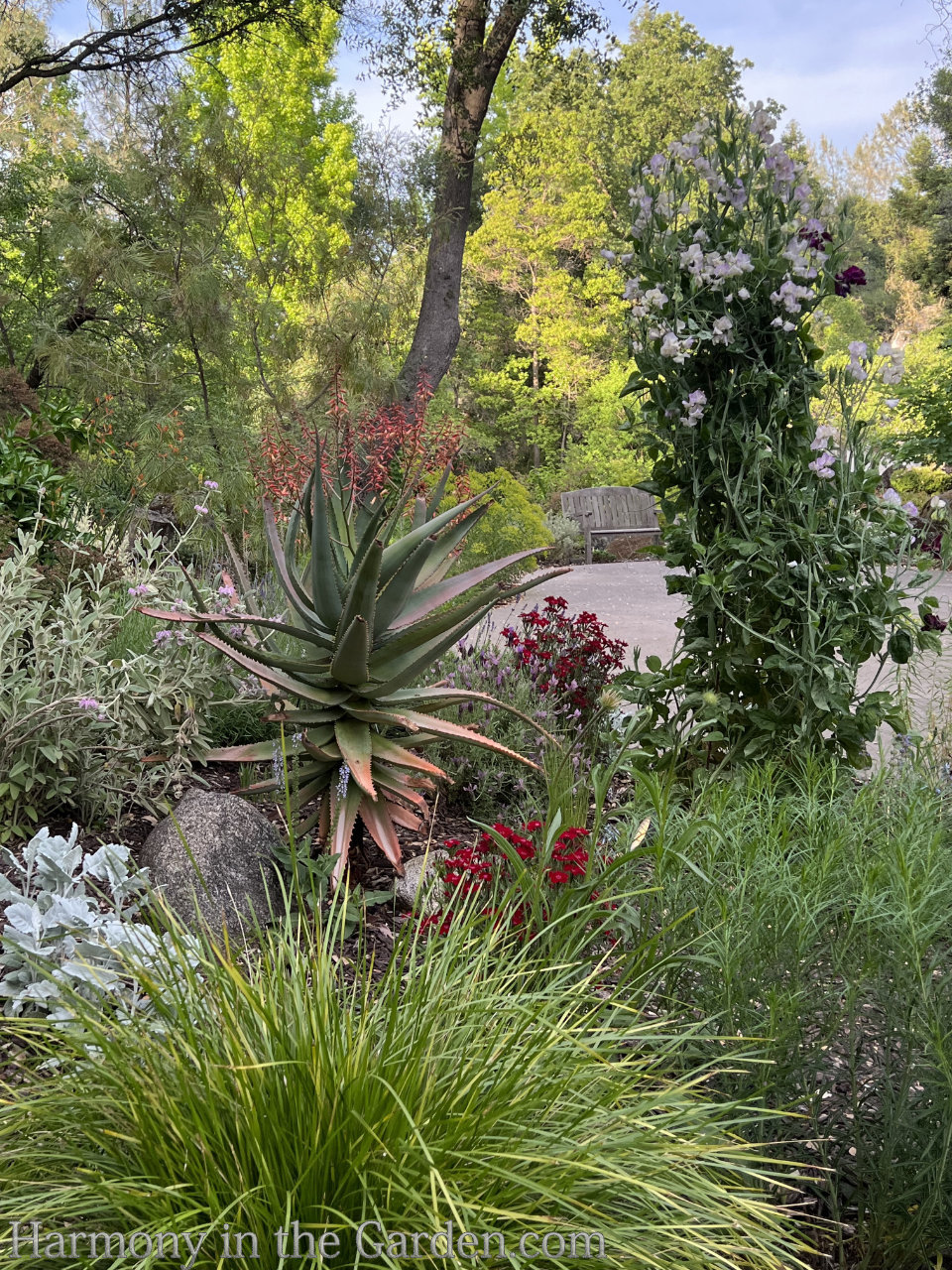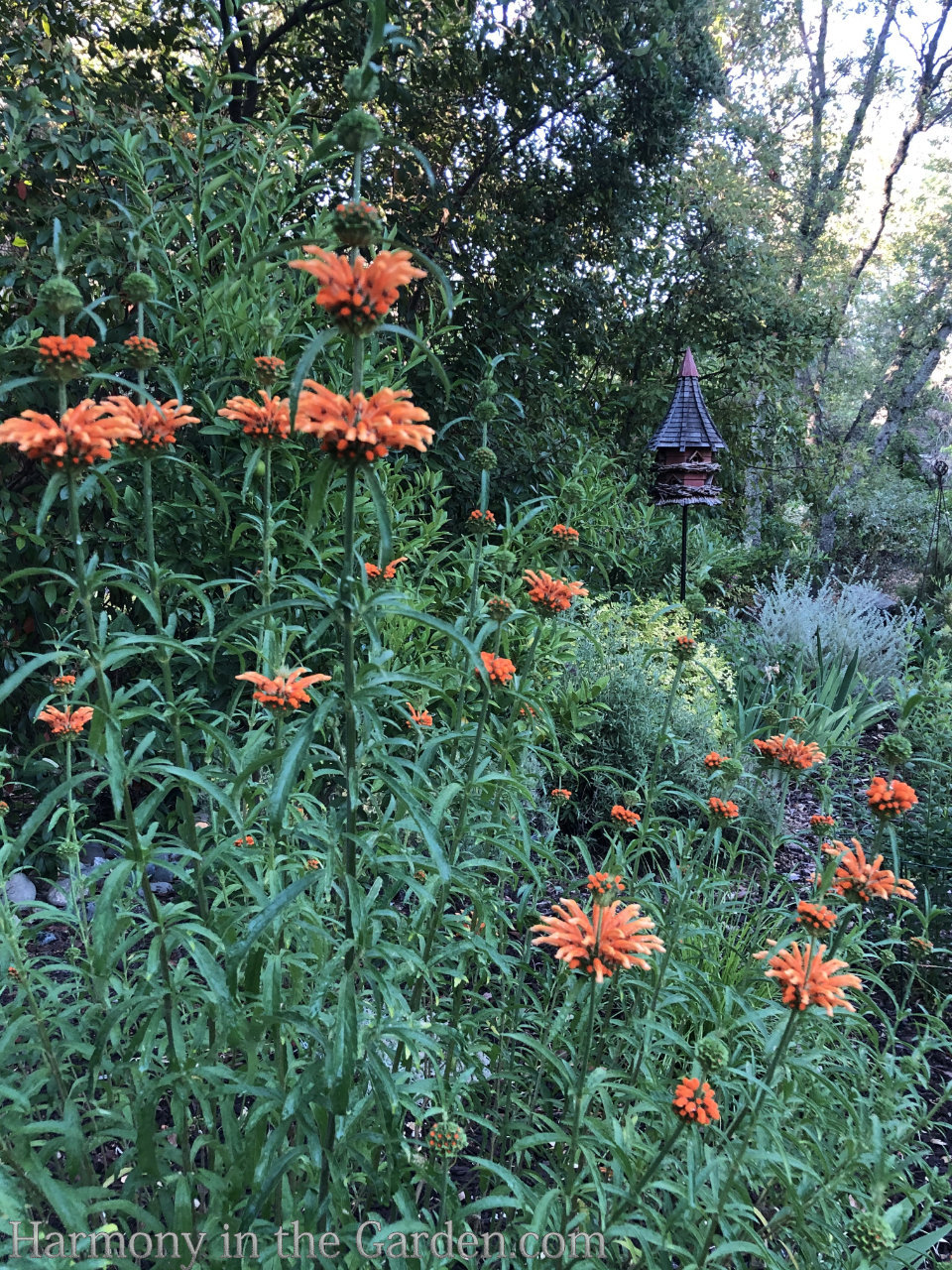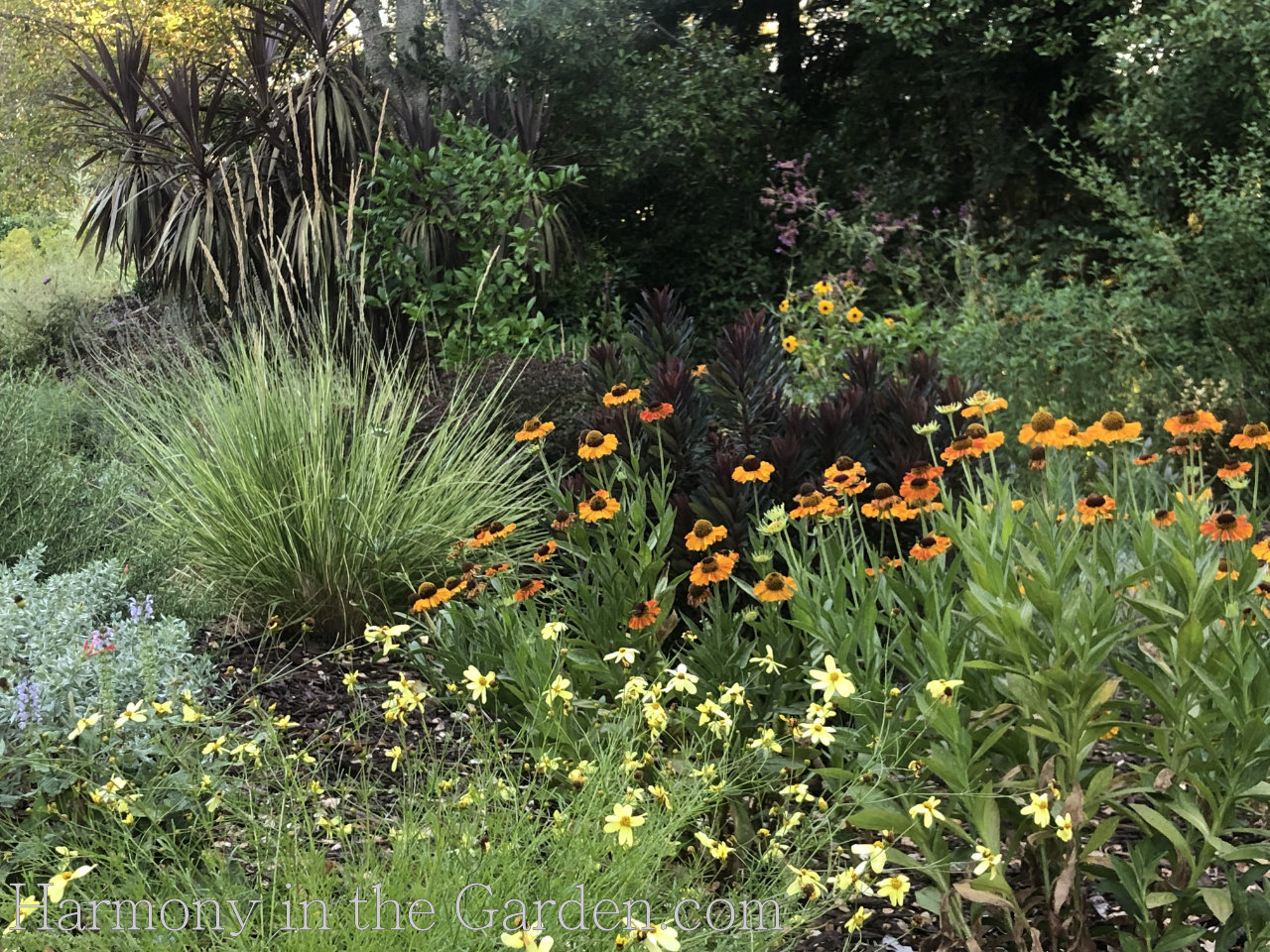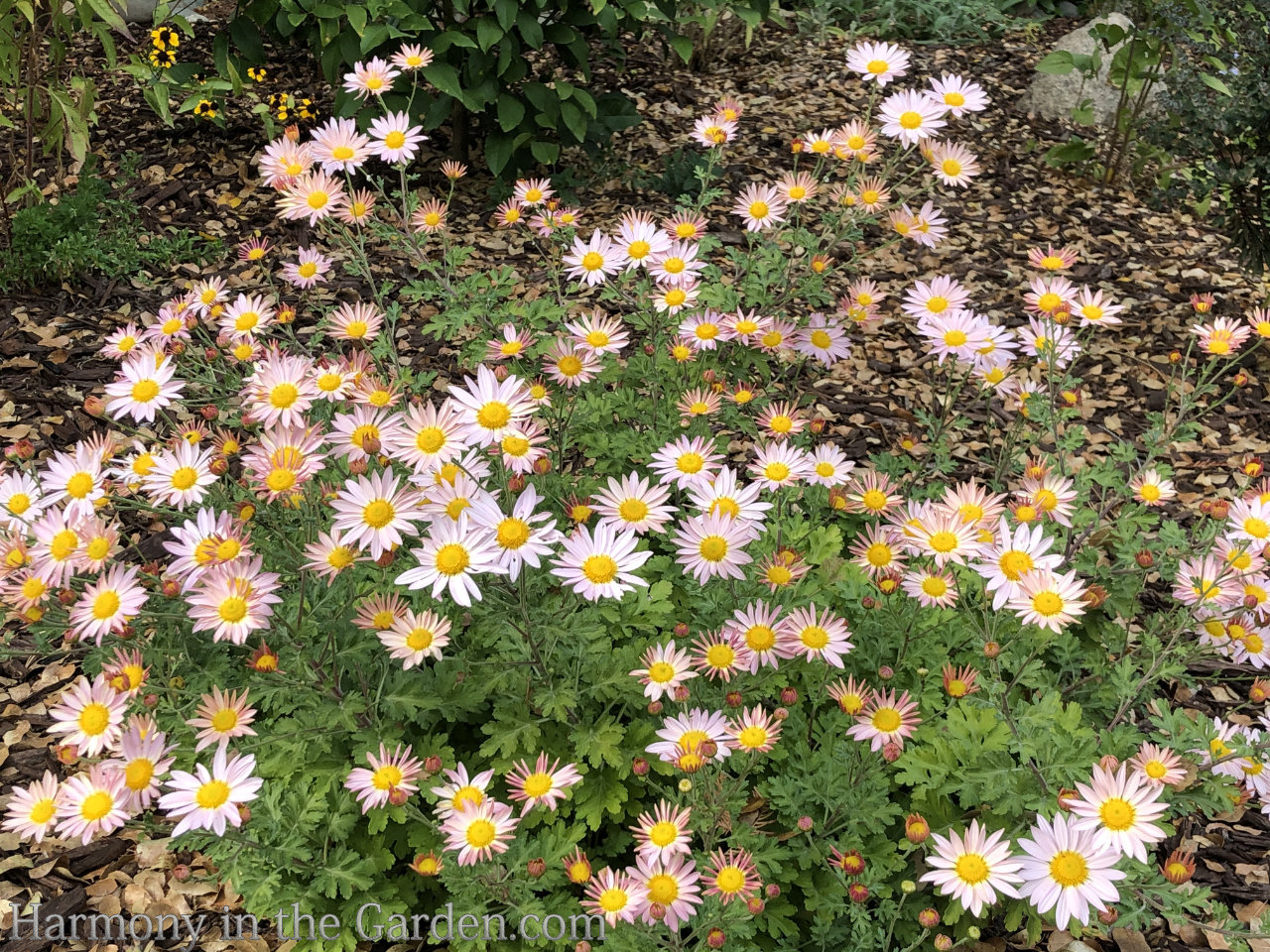 Design Challenge: Control the Chaos!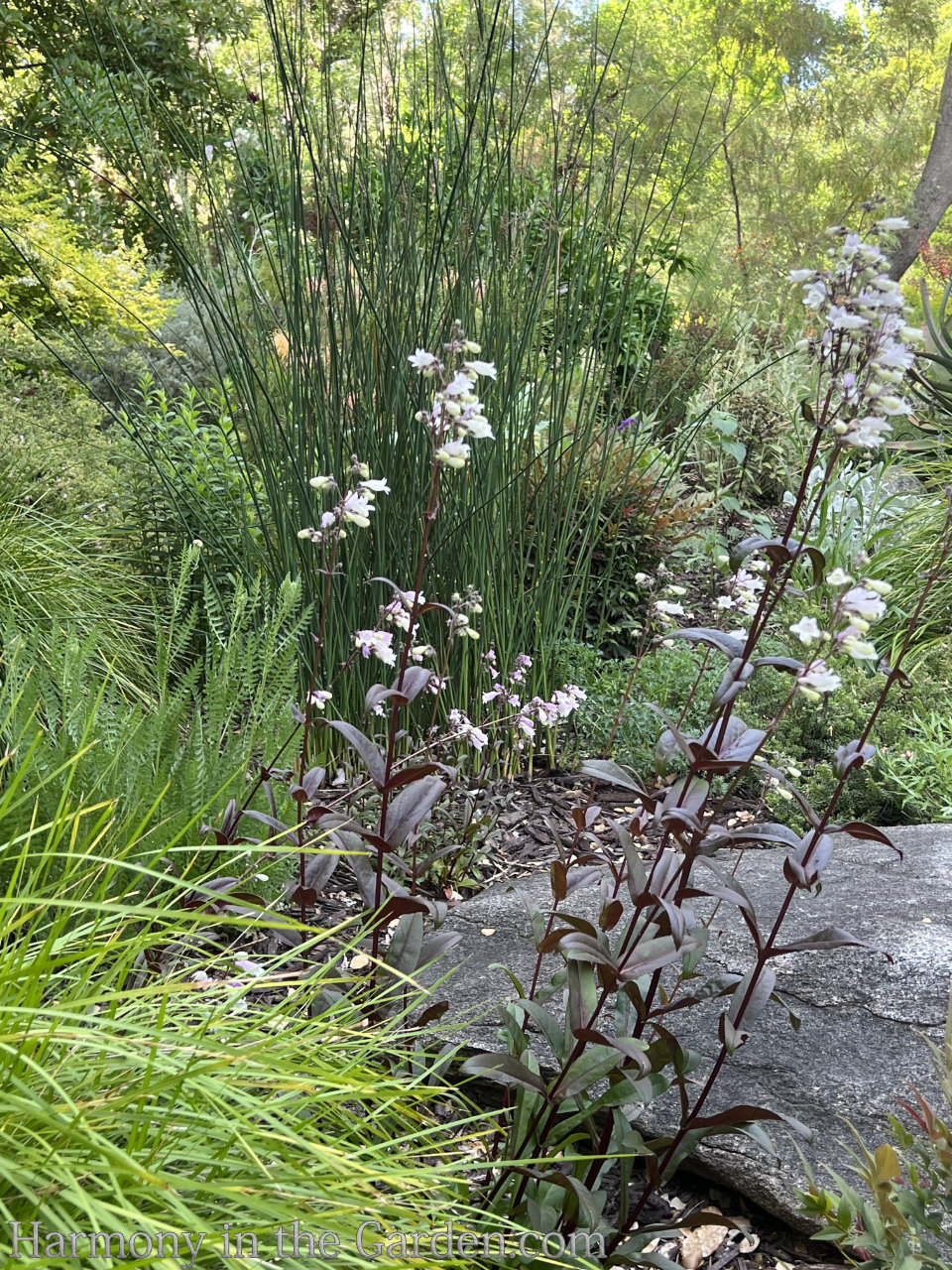 It's common for meadows and prairies to consist primarily of plants with tall, wispy, and airy stems. 
One of the reasons behind this shape is to help the plants withstand the constant whipping and drying winds.
Unfortunately, the result of so many intermingling plants with the same shape can often result in looking chaotic, weedy, and overgrown.
This is to be expected in a wild space – just not in my garden! 
Here's how I minimized the chaos: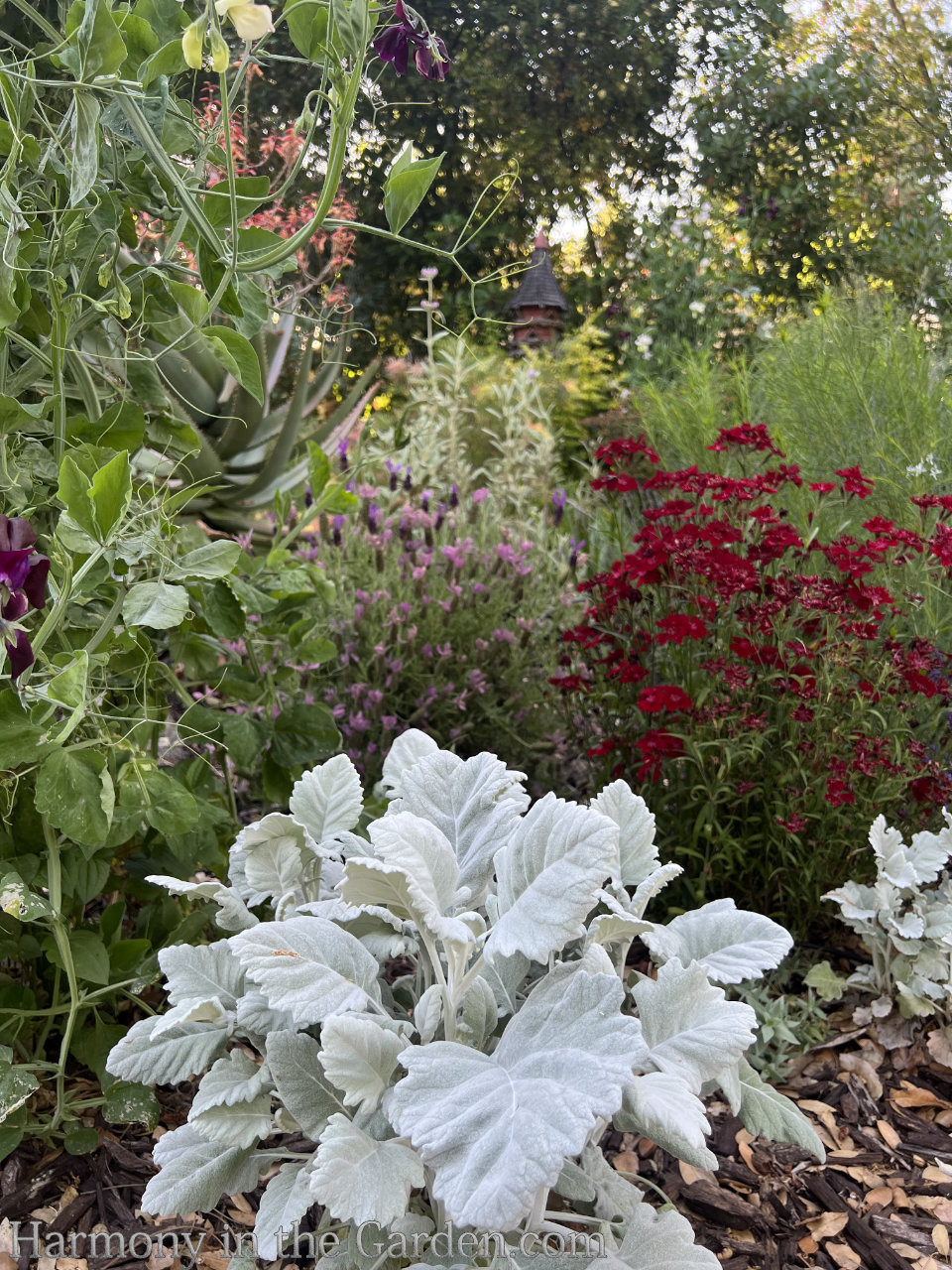 Incorporate Bold Foliage
To counterbalance the abundance of traditional taller and wilder-looking meadow plants, I included plenty of plants with bold and oversized foliage.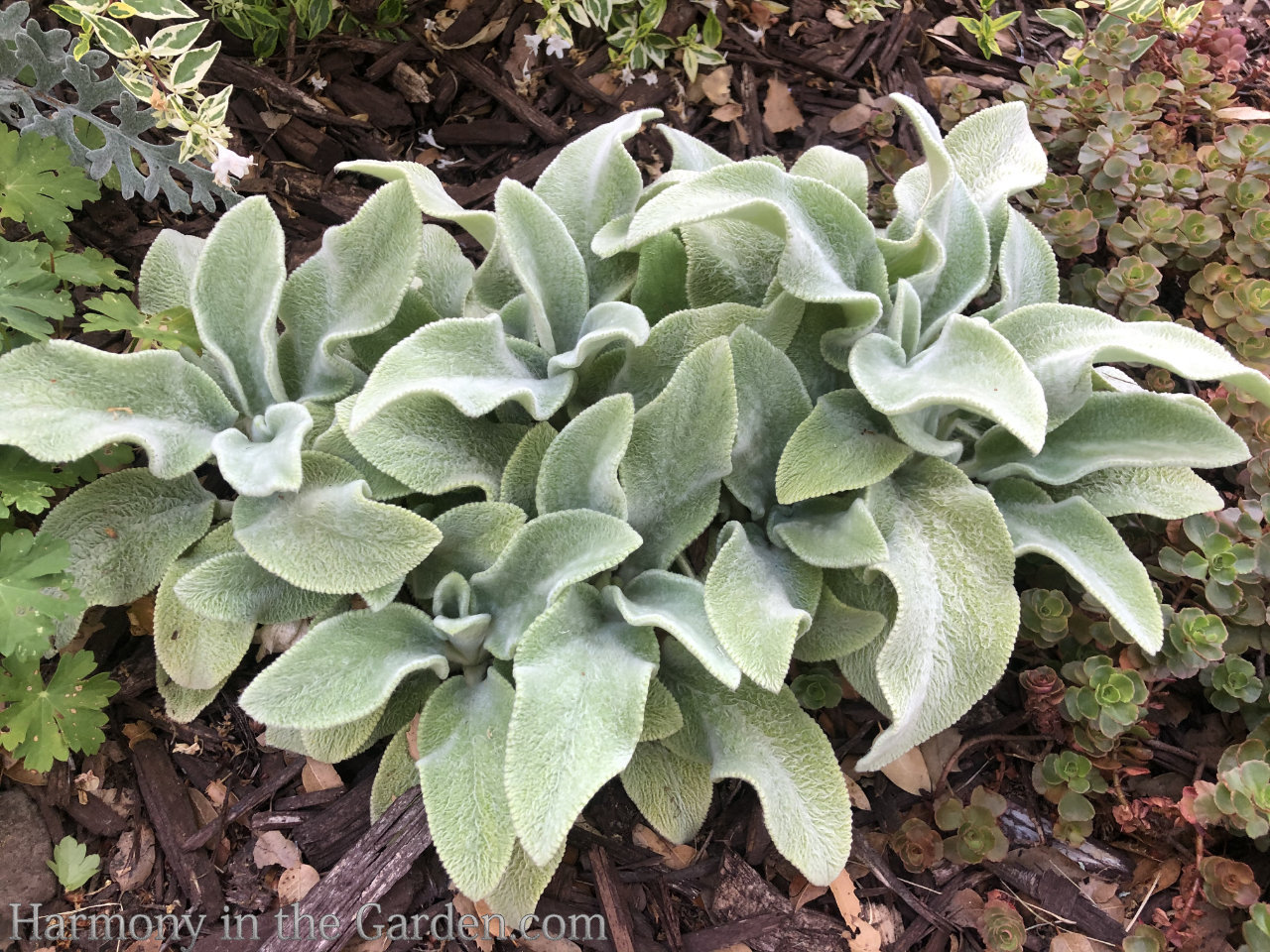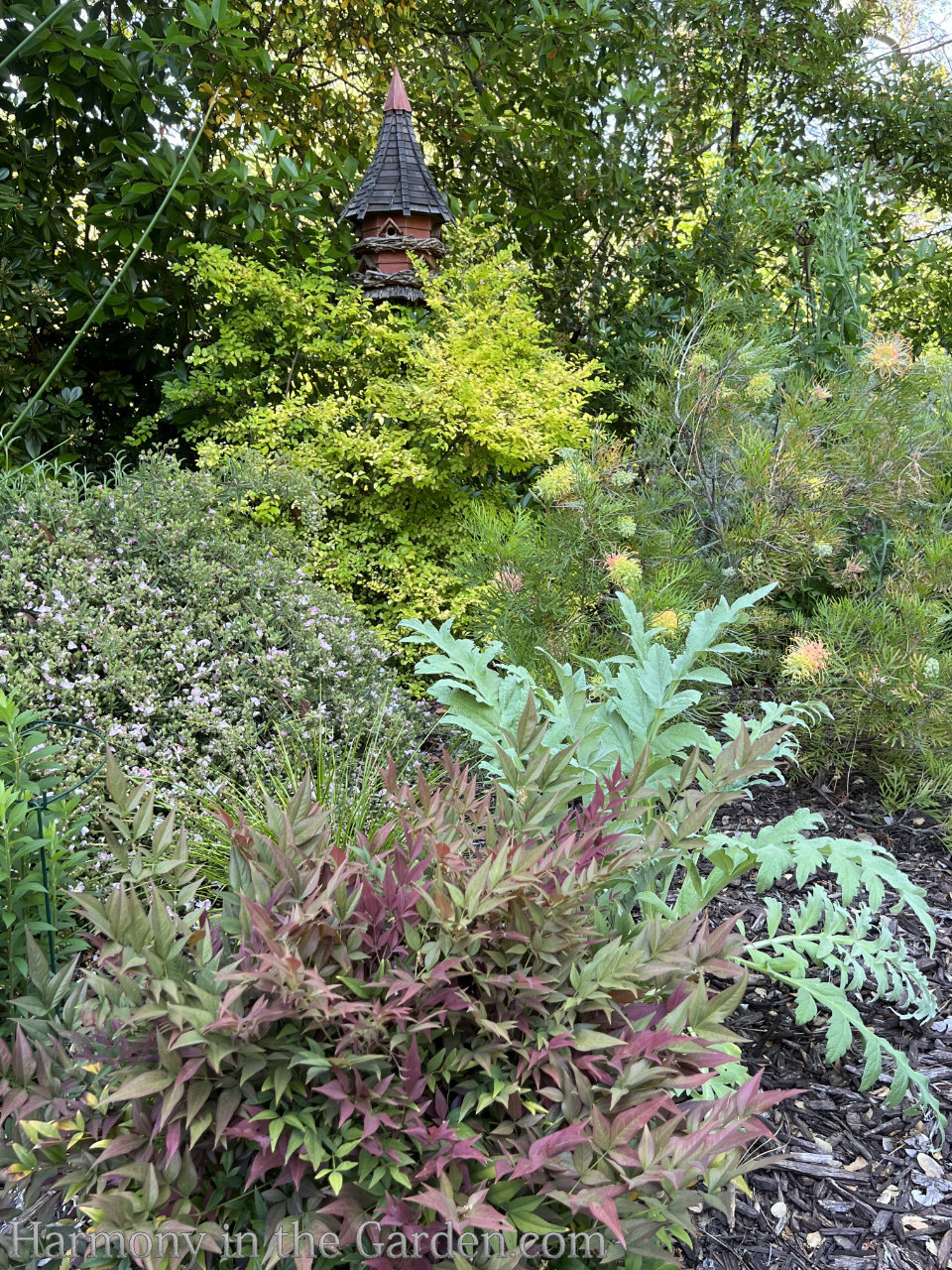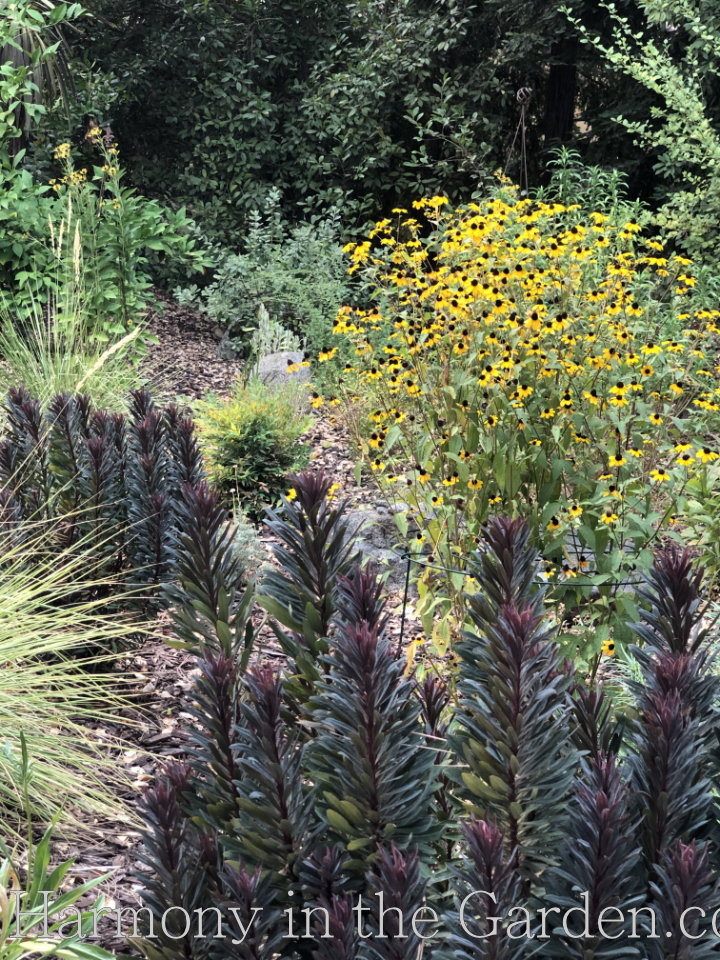 Add Plenty of Contrast 
I also focused on contrast wherever I could, to prevent the overabundance of tall, wispy plants from blending into an uninspired 'blob.'
In addition to contrasting foliage and flower shapes, I contrasted the garden's layers, and even their bloom times. 
Contrast is so important, in fact, that I've written a separate post all about the different ways to incorporate this design principle – click here to read more.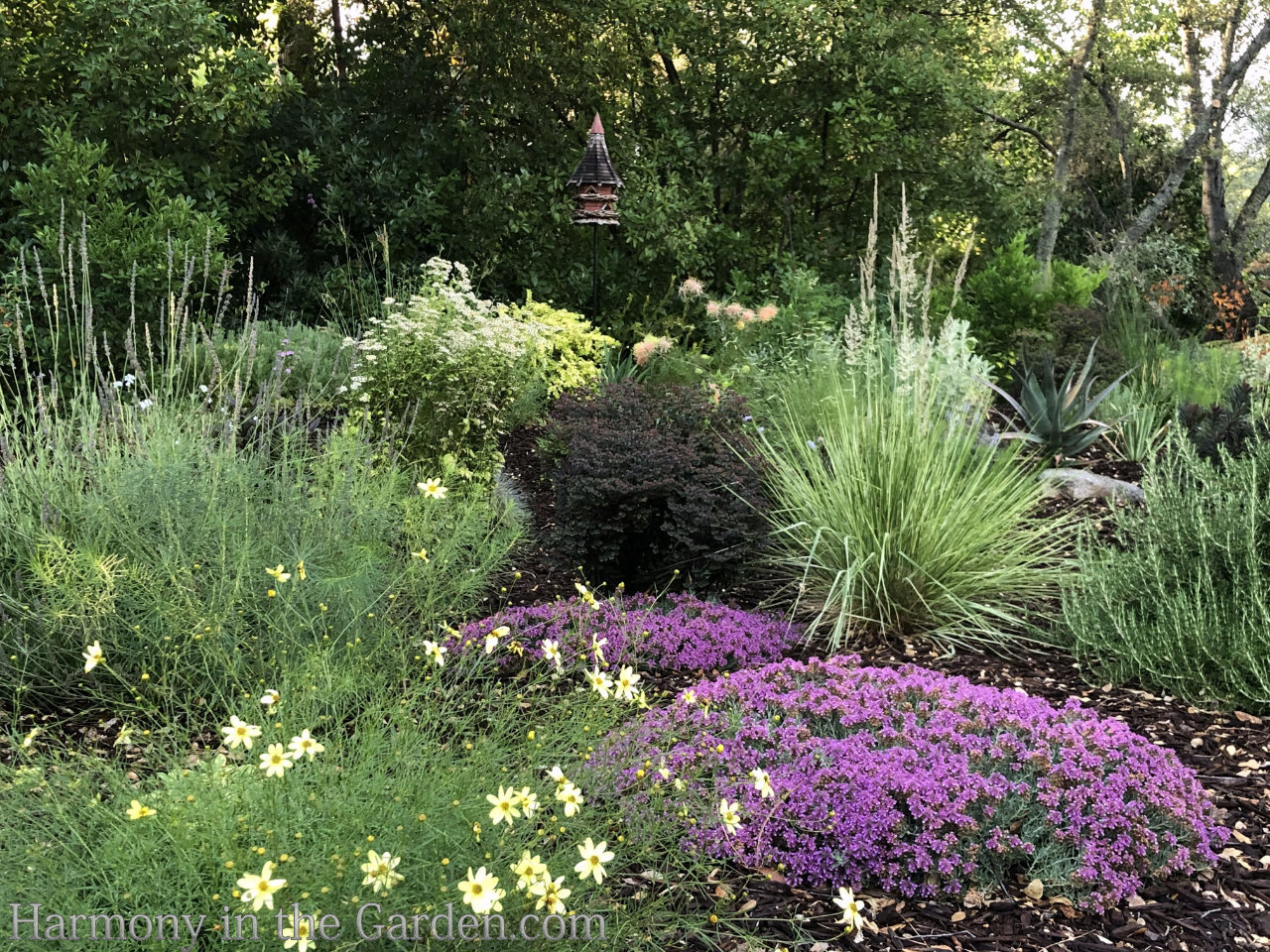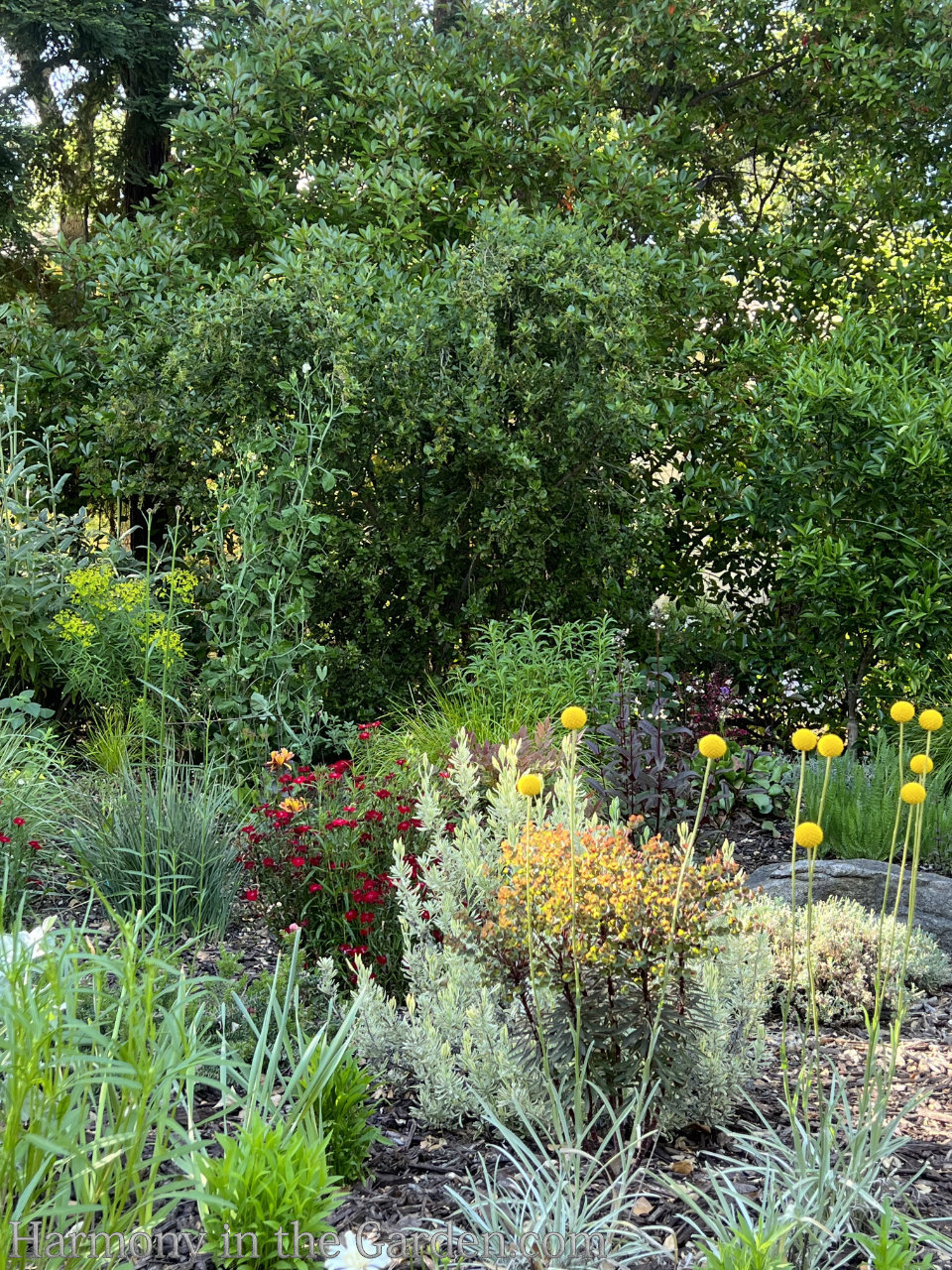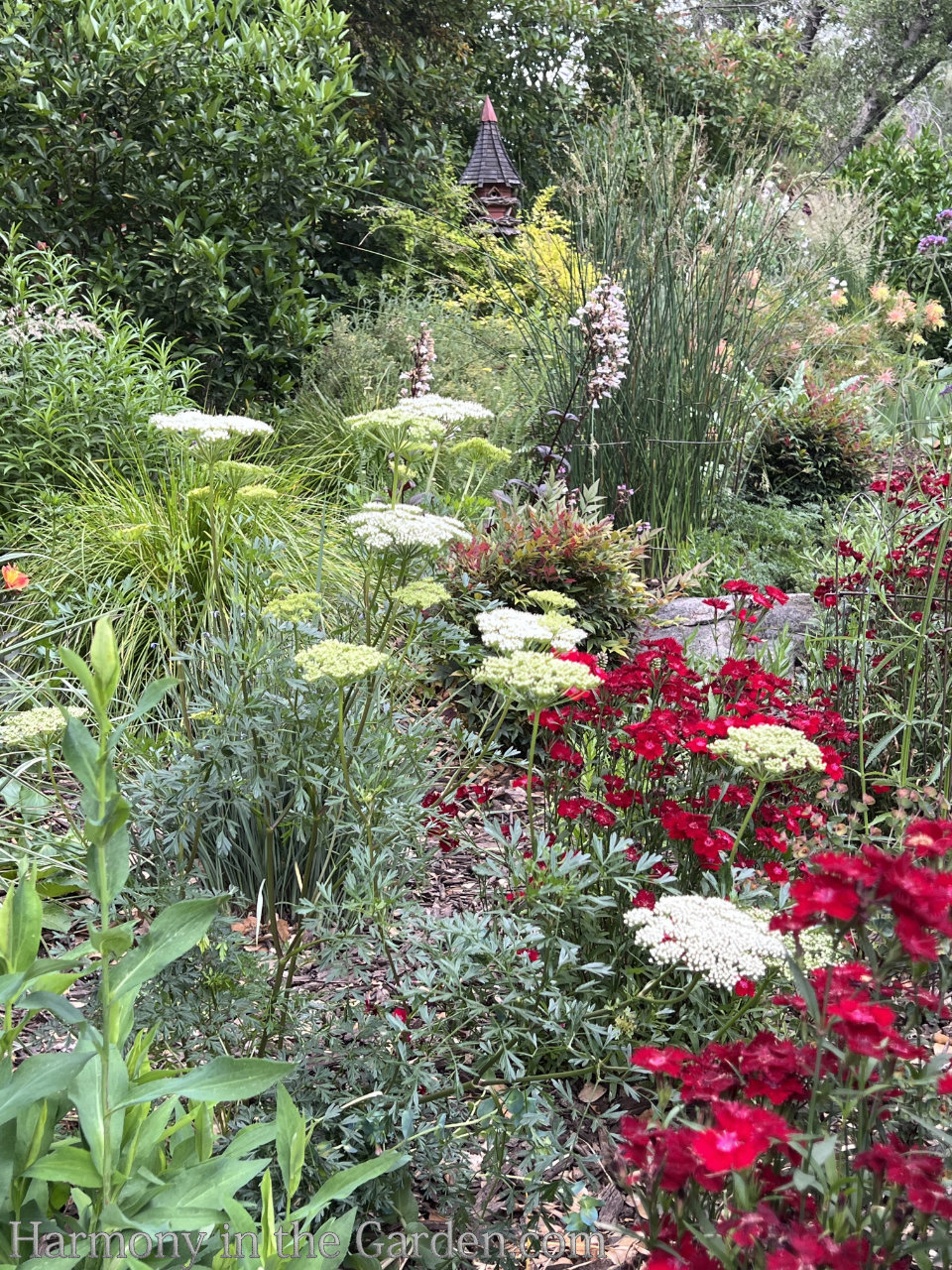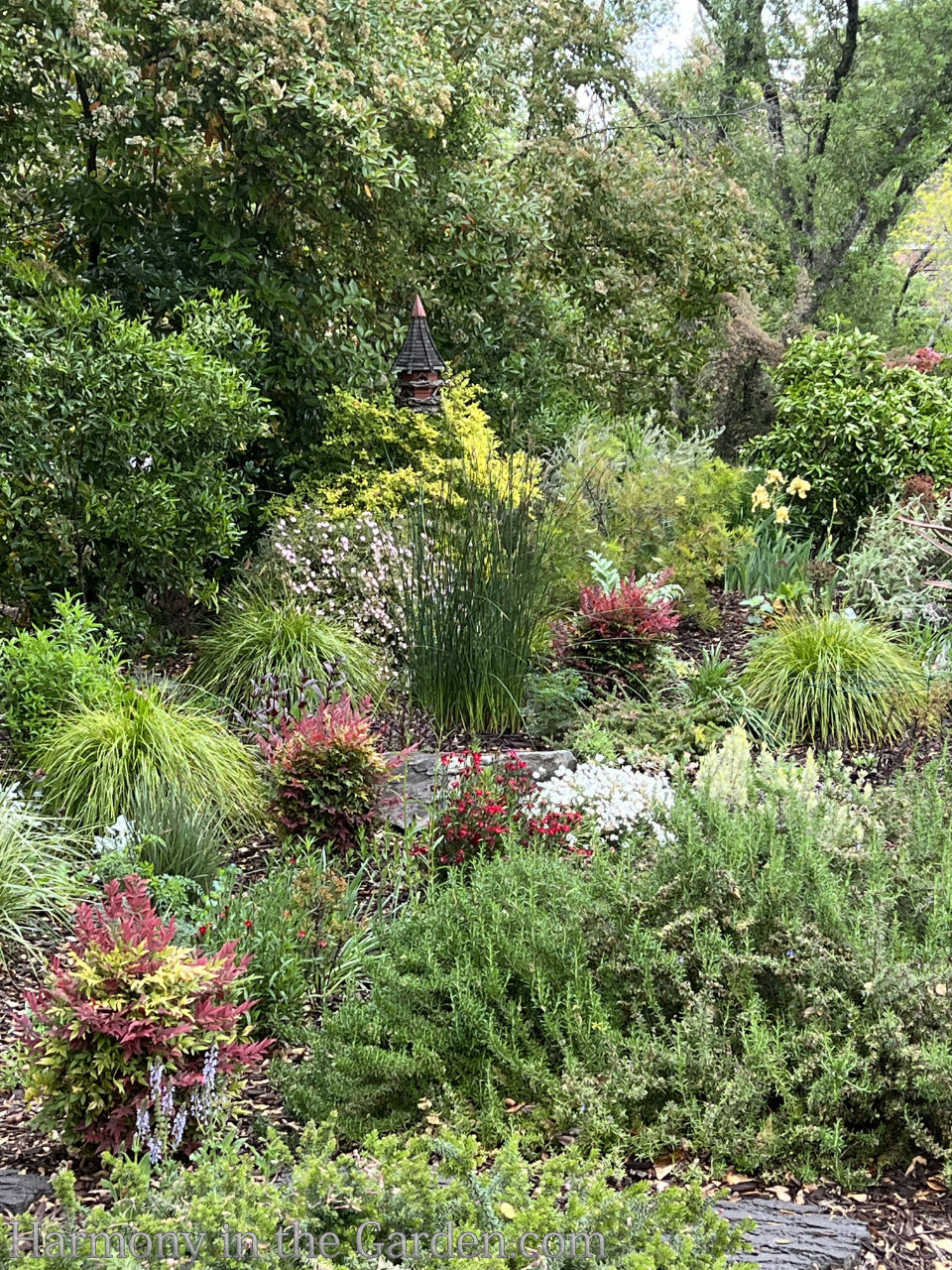 Unify with Color Echoes
When thinking of a prairie, images of the wind gently blowing through vast drifts of grass come to mind.  
It can be challenging to create this effect in a small garden, so to achieve this I used smaller groupings of specific varieties (usually just three to five of one plant) wherever I could. 
These smaller drifts or blocks of plants help to create a cohesive and expansive feel.
However, when you're a plantaholic like I am, you want to use as many different varieties as you can (and not take up valuable space with drifts of one plant!)
To achieve rhythm and unity among so many different varieties, I focused on creating color echoes. 
In this example (left and below) I linked several different plants together through the use of maroon and dark red colors (either from flowers or foliage.)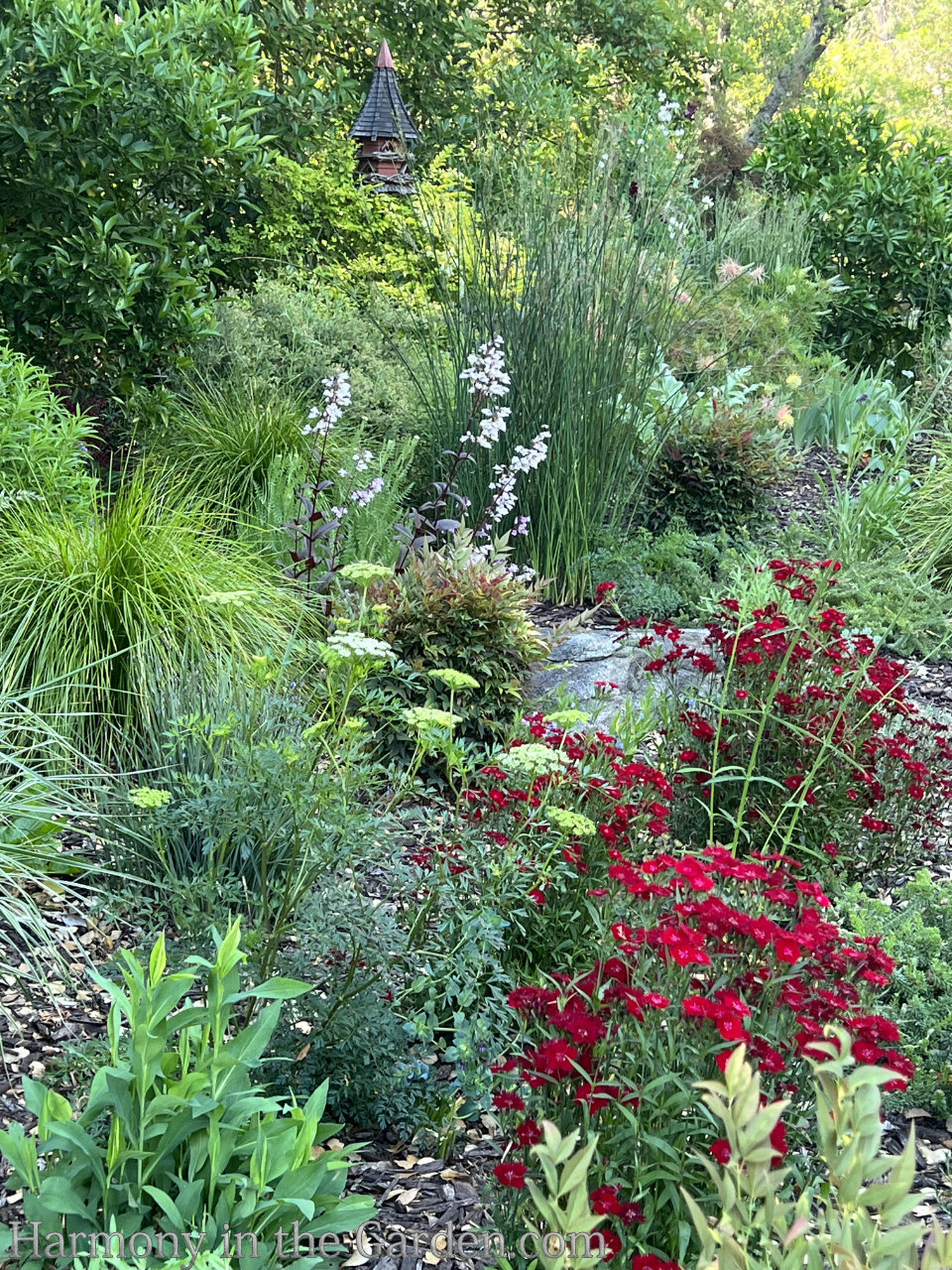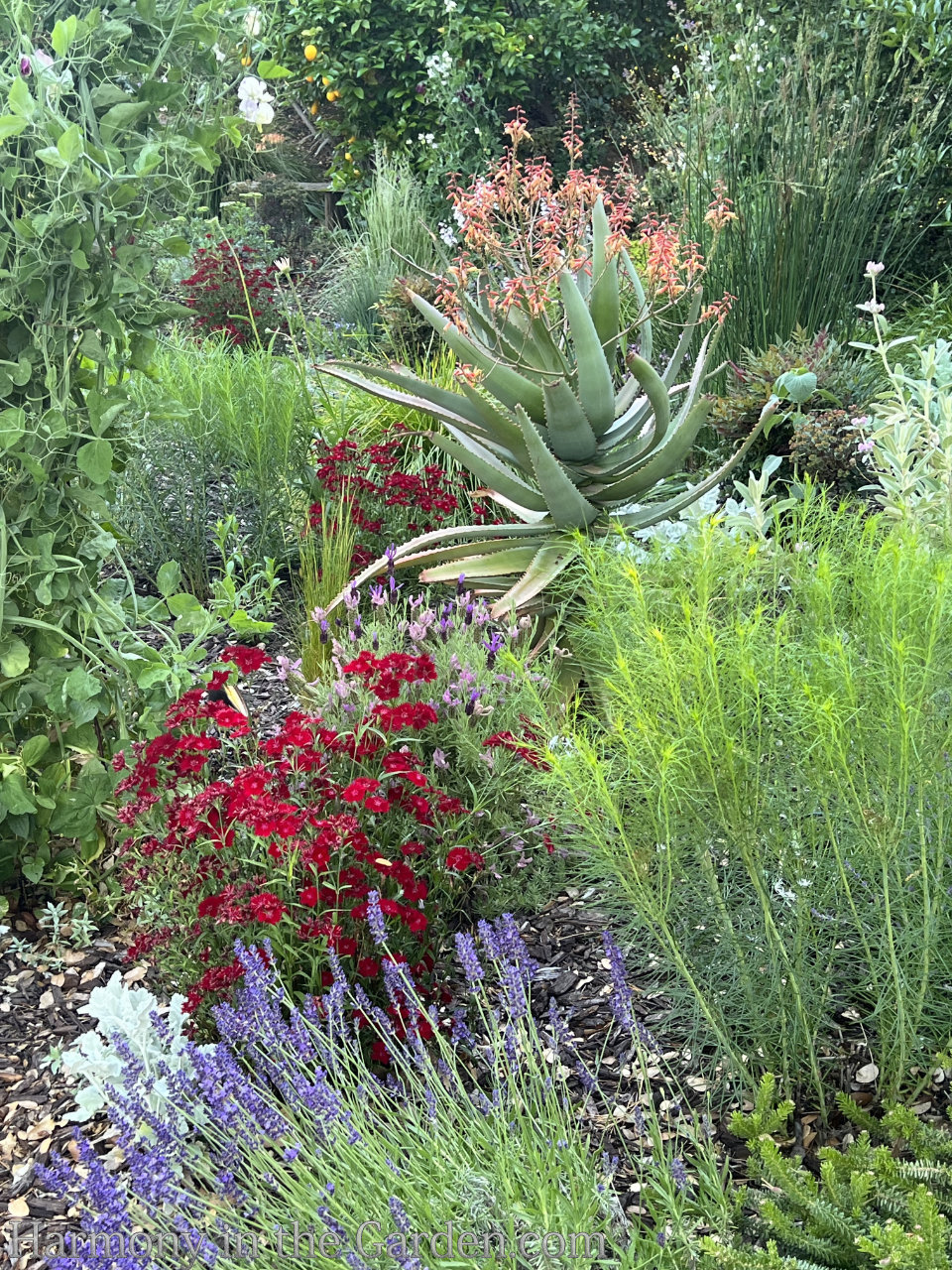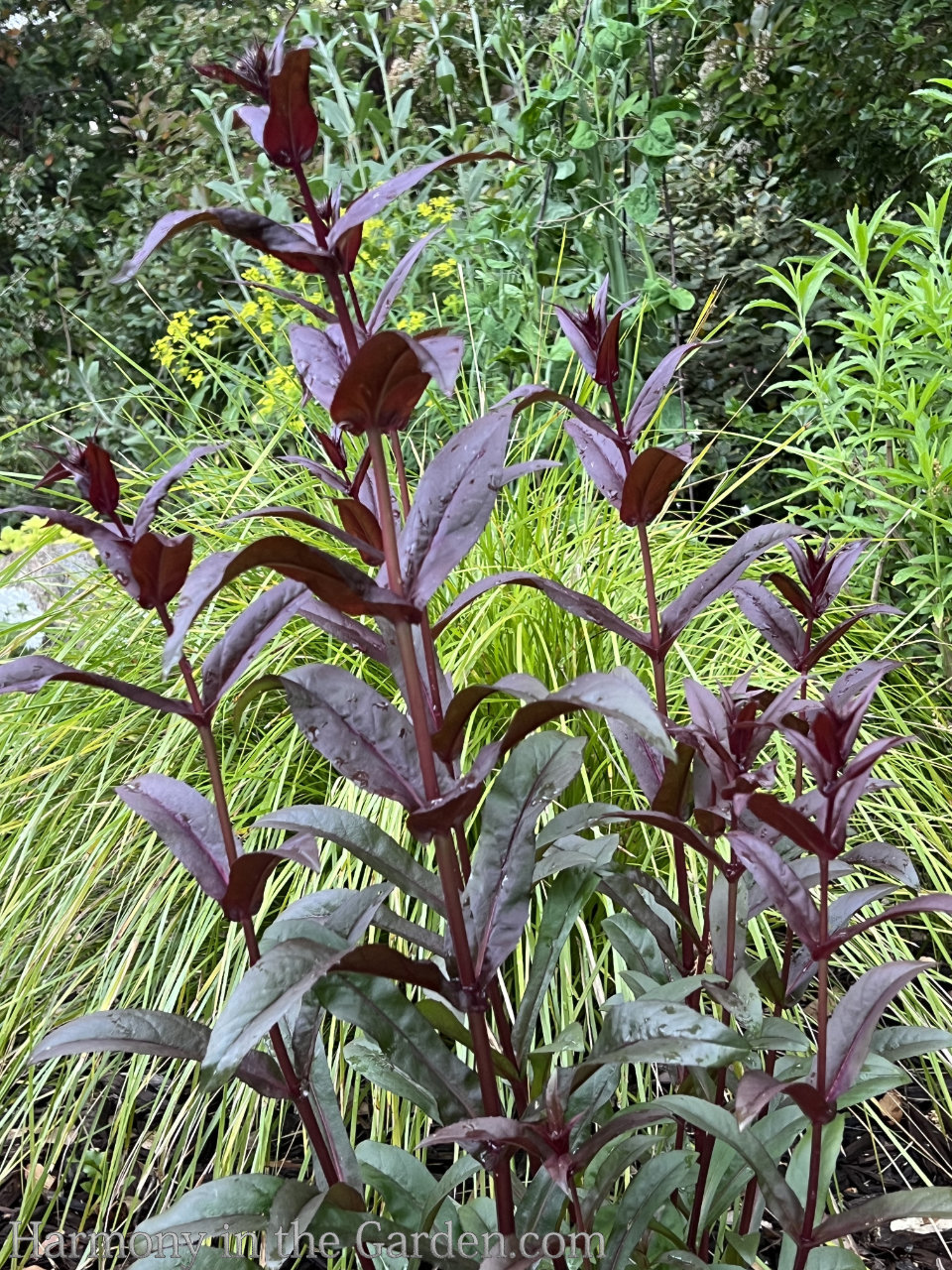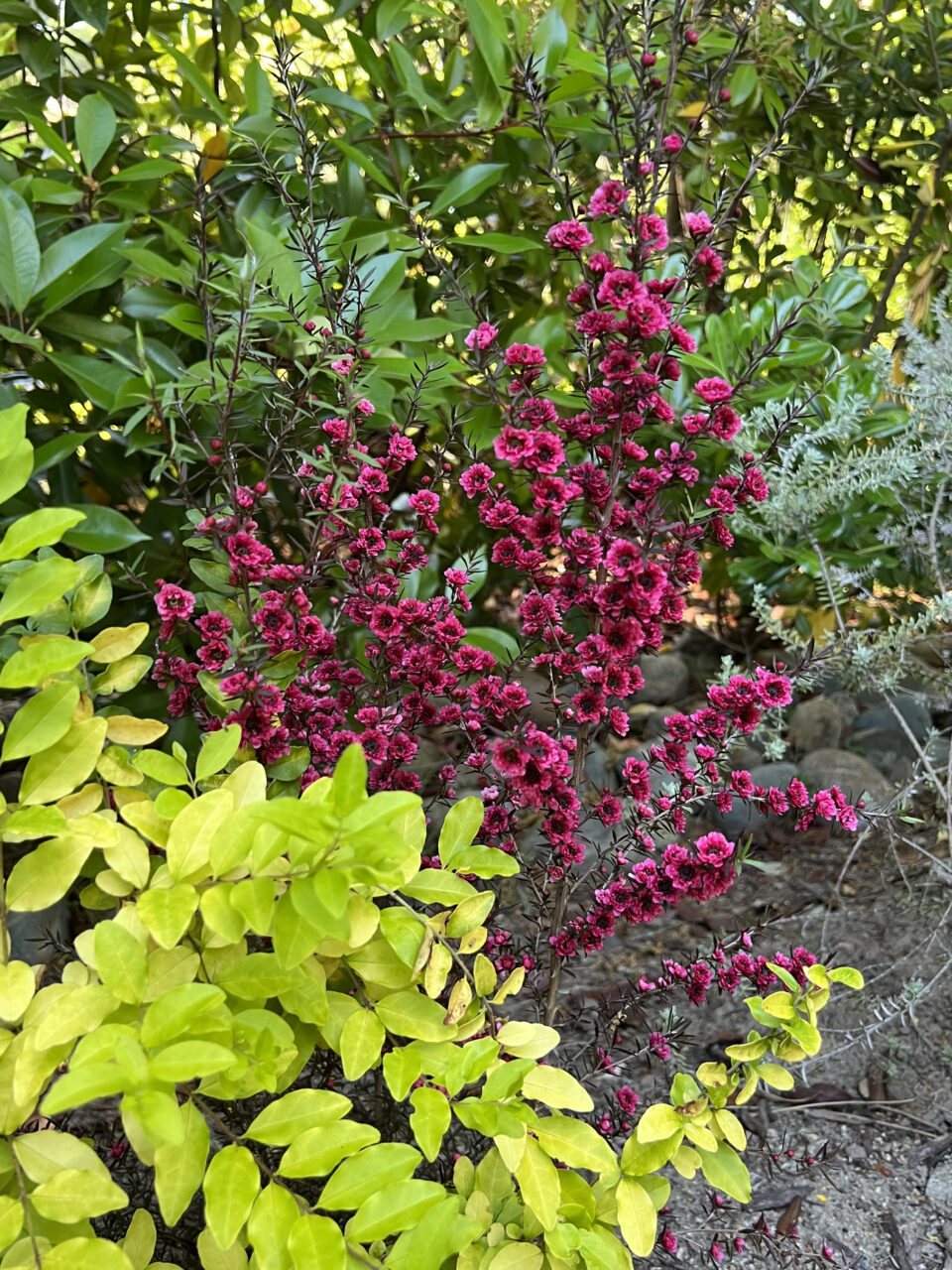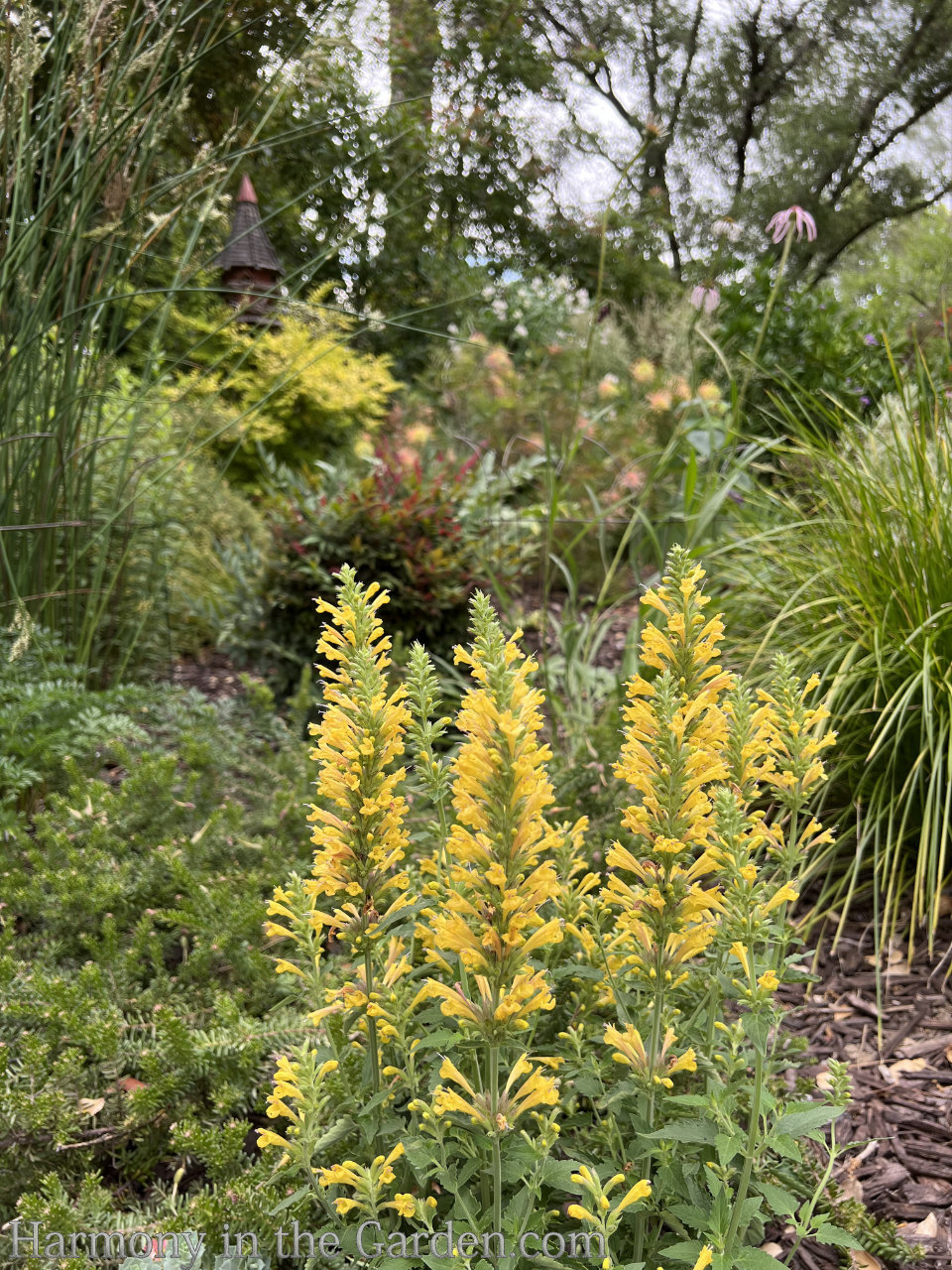 In this example, note how I used the soft gold/yellow colors to act as the ribbon of unity that flows throughout the garden.
Featured here are the soft yellow flowers of the agastache 'Kudos',  chartreuse foliage of the ligustrum 'Sunshine' in the distance and the oversized flowers of the grevillea 'Peaches & Cream.'
Creating color echoes can save the day, helping to tie together an overly busy garden!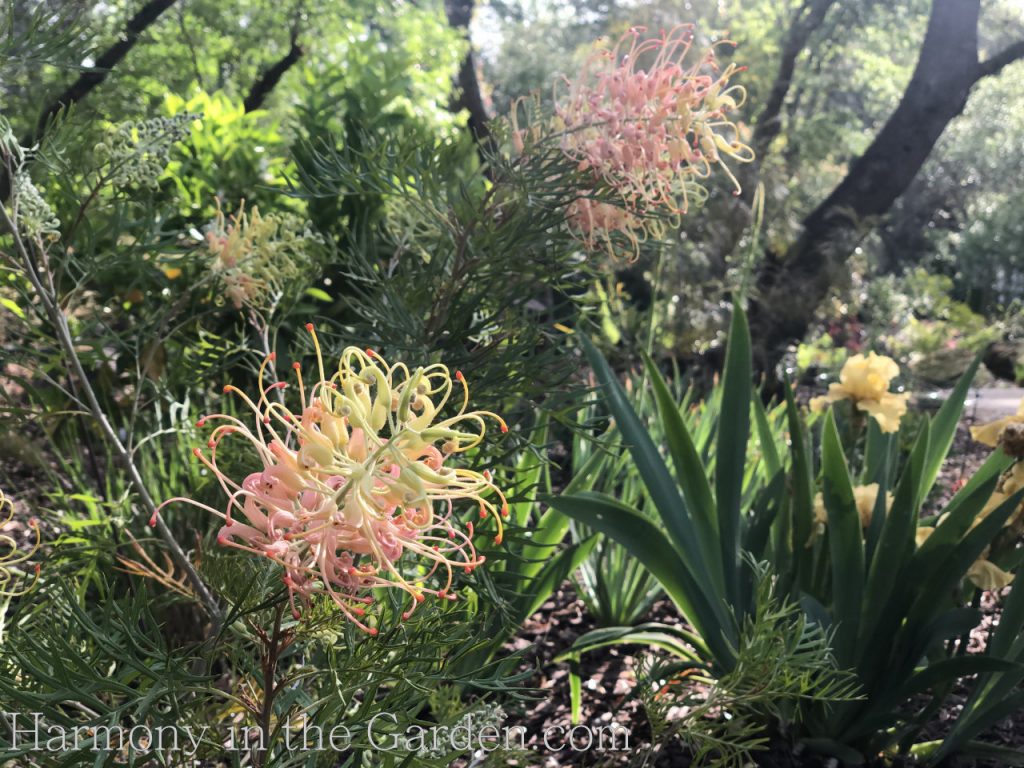 And now for my front garden tour – enjoy!
If you have any questions or comments, please include them below and I'll be sure and respond!  
But wait – there's more!   Take a look below for more information on removing your lawn and creating meadows: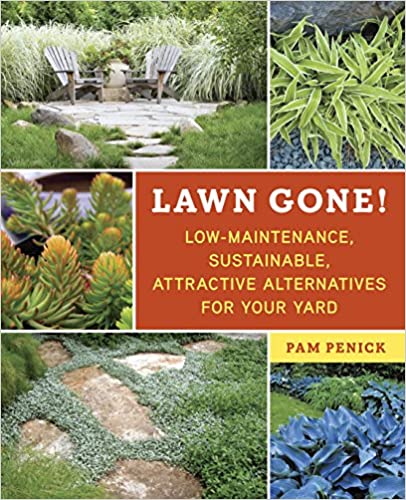 And finally, if you're interested in creating a meadow garden, I highly recommend reading The Meadowscaping Handbook (it's free, too!)
Even though it's written for the Pacific Northwest, there's a TON of super helpful information and links that can be applied throughout the country, no matter your zone.