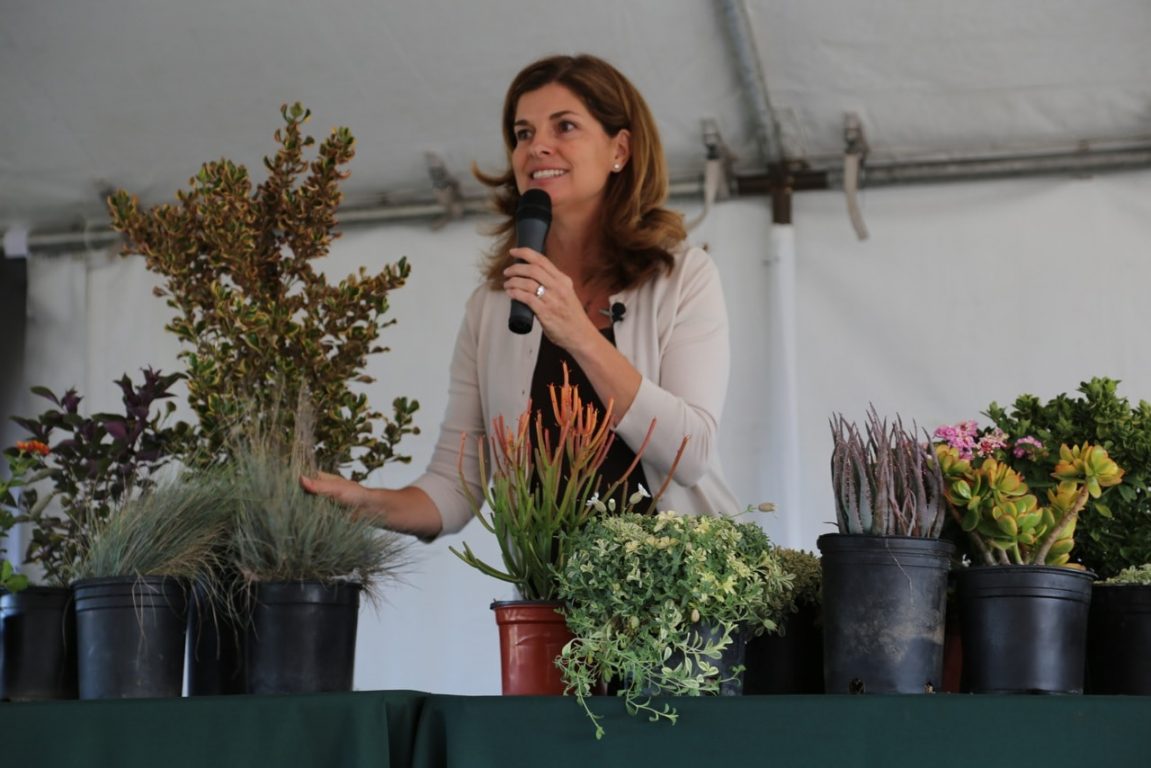 In addition to designing and writing, Rebecca's passion is teaching gardeners of all skill levels how to transform their gardens and design like professionals.
Leading talks and workshops in the nation's top flower & garden shows, and in garden clubs and nurseries throughout the country, Rebecca inspires gardeners through a wide variety of innovative, practical and fun horticultural subjects.
*** I'm now offering the below presentations to garden clubs and other groups via ZOOM.  These engaging presentations overflow with inspiring photos, are approximately 45-minutes in length, and are followed by Q&A.  To find out more information, contact me here.
Refresh Your Garden Design - simple strategies to wake a weary garden​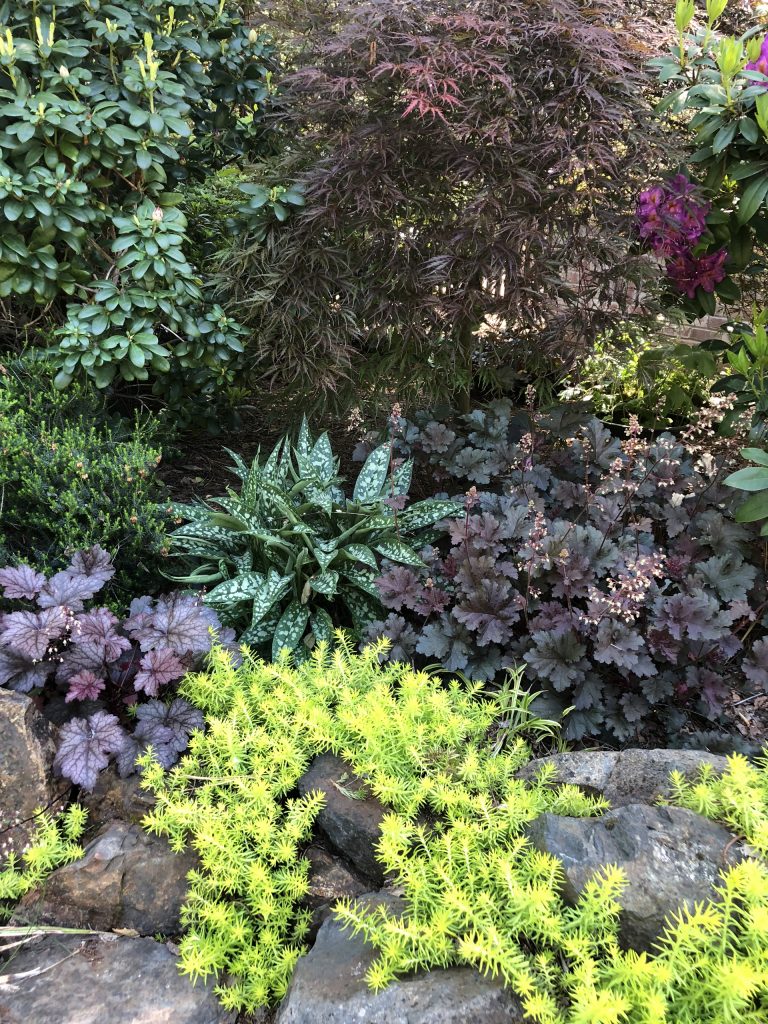 With all of the buzzwords and trends in gardening these days, how do you know where to begin? Based off her best-selling book, Refresh Your Garden Design, Rebecca takes a fresh approach to explain and simplify traditional design concepts for home gardeners of all levels.
Both practical and inspirational, you'll learn how to break down traditional garden design principles into easy-to-understand and, more importantly, easy-to-implement solutions. Inspirational photographs highlight and reinforce real-life situations, helping you not only to identify what has gone wrong with your garden, but how to fix the problem. Find out just how easy it is to wake a weary garden, turning a 'blah' space into a breathtaking place.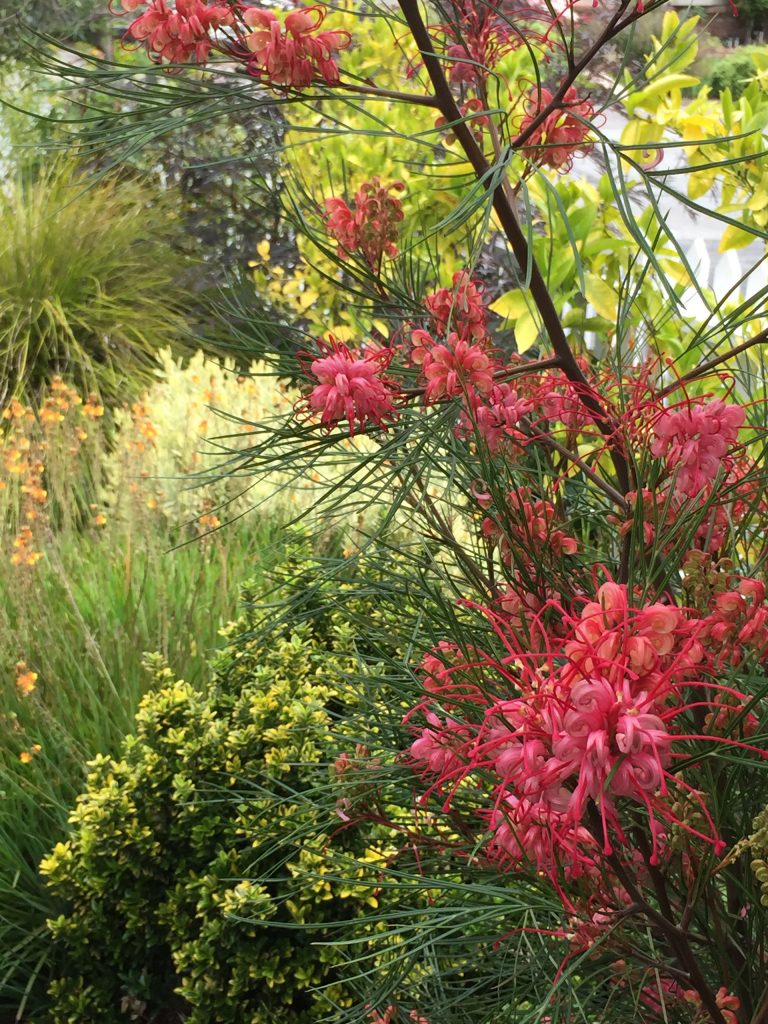 It's time to embrace the 'shrub phase of your life'! Often considered ordinary, hum-drum, and nothing to get excited about, shrubs are some of the hardest working, yet often overlooked superstars in the garden. But with so many shrubs available how do you know which ones to choose?
Let landscape designer Rebecca Sweet inspire you with her 'Seven F's of Shrub Selection' to help transform your ho-hum garden into an eye-popping, year-round masterpiece.You'll discover old and new varieties alike that will provide long-lasting color, texture, flowers, and form – all while being low-maintenance.
The 7 Sins of Garden Design (and how to easily fix them)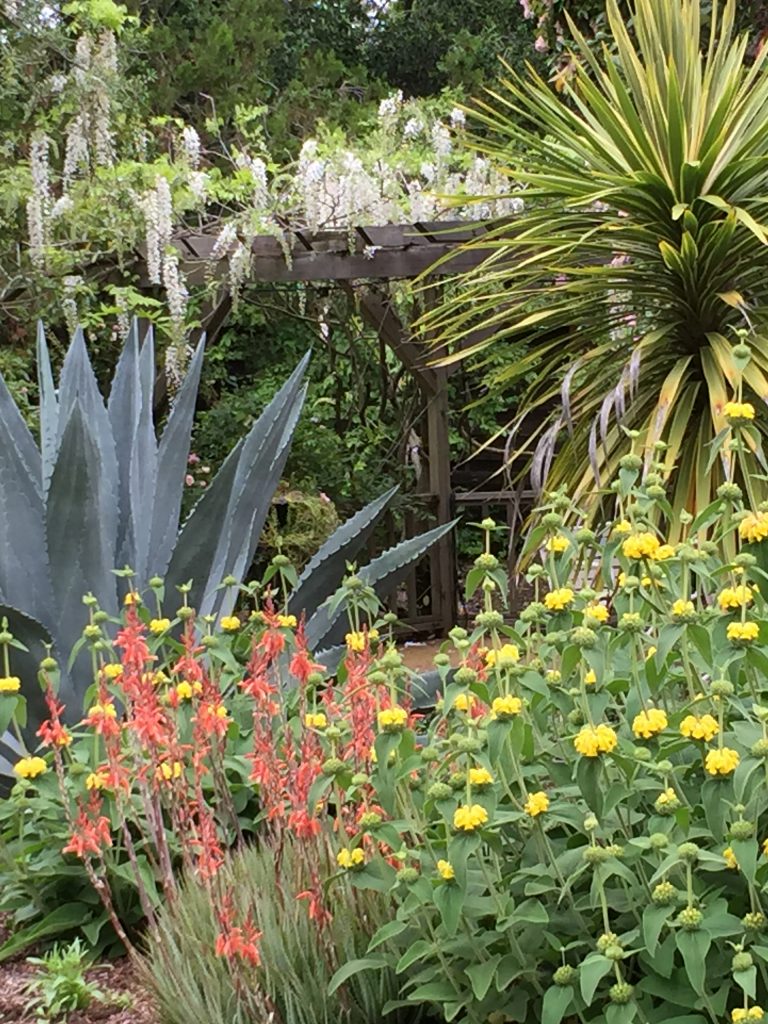 After decades of meeting with frustrated gardeners, landscape designer Rebecca Sweet has broken down the primary causes of headaches into seven main categories.  
Mistakes such as Tiny Gardens-Tiny Plants, Clashing Color Combos, and One-of-each-it-is (to name just a few) can often derail the best of intentions. Using photos and solutions that are inspiring, informative, and easy to put into practice, you'll soon be on your way to a glorious garden.
When to Break the Rules (and how to get away with it)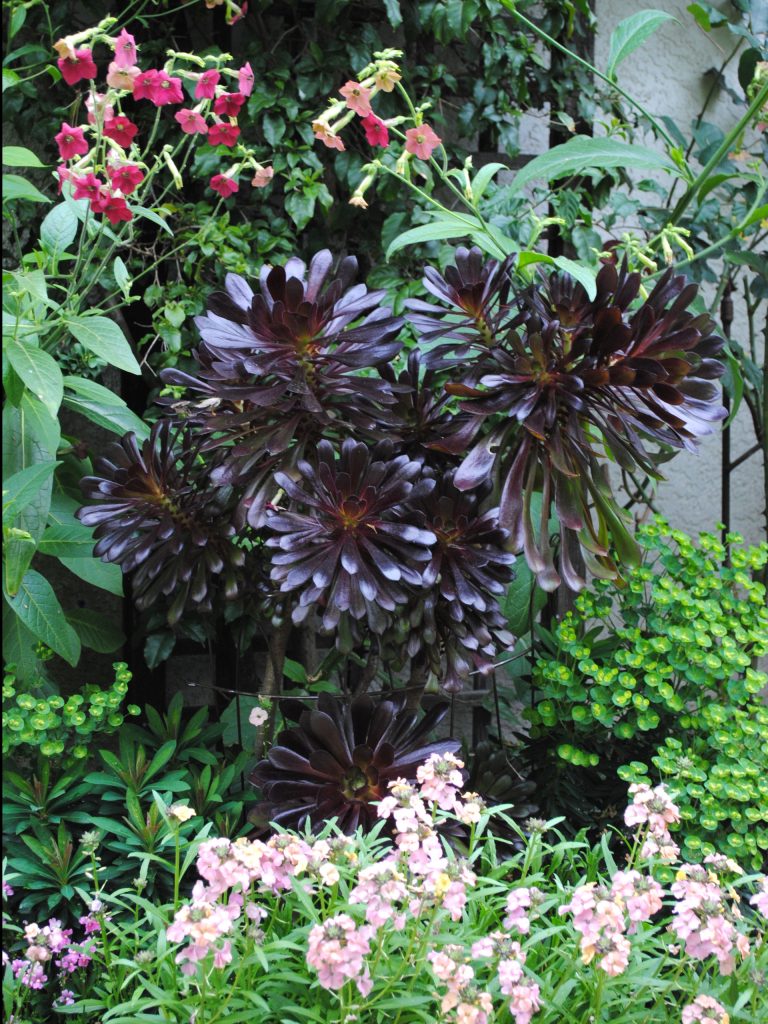 A well-designed garden is so much more than following a prescribed set of garden 'rules.'  Instead, a truly memorable garden contains counterintuitive concepts resulting in "Wow – I've never thought of that!" moments.  To achieve this, sometimes you just need to be a rebel and break a few rules.  
Let landscape designer, Rebecca Sweet, walk you through when and how to break the rules to achieve true garden glory!
Garden Up! Smart Vertical Gardening for Small and Large Spaces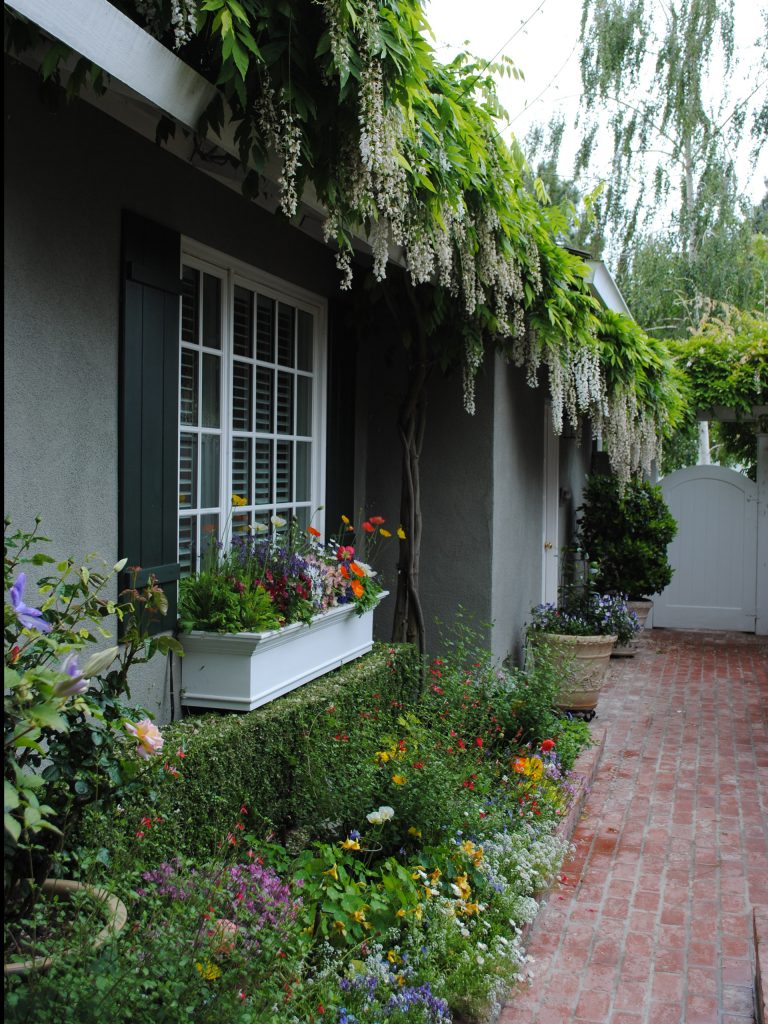 Vertical gardening is the latest, most talked about garden trend. Whether you're interested in edibles, ornamentals or a little of both, taking advantage of vertical spaces (some of which you never knew you had!) is an easy way to take your garden to new heights. 
Based off her national best-seller, Garden Up! Smart Vertical Gardening for Small and Large Spaces, Rebecca will highlight a range of vertical gardening ideas; from innovative living walls planted with grasses, natives or succulents to creative layering techniques for the skinniest of spaces to creative ways to use repurposed materials to further personalize your garden.
Savvy Side Yard Solutions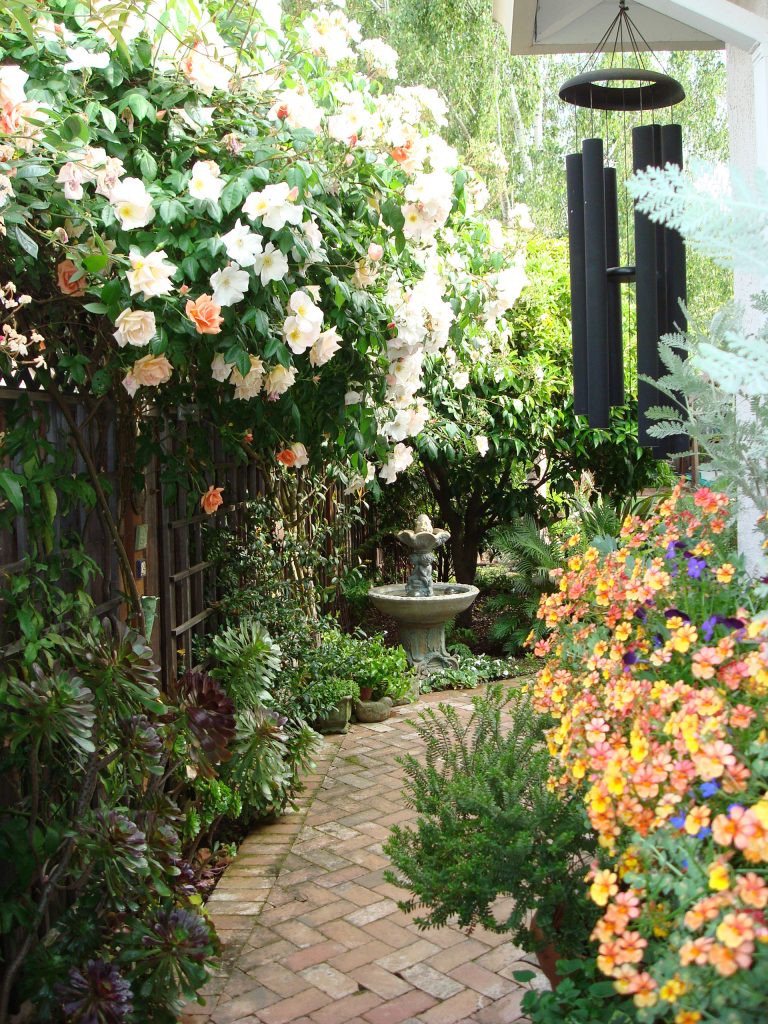 Often called the 'Cinderellas of the landscape' side yards are some of the most challenging areas of the garden. Let landscape designer Rebecca Sweet inspire you with six stunning side yards, each with a distinctive style and purpose using before and after photos as well as detailed information as to what makes the particular side yard a success. No matter your style, you're sure to leave excited to transform this final frontier of your garden.
Incorporating Succulents into Everyday Gardens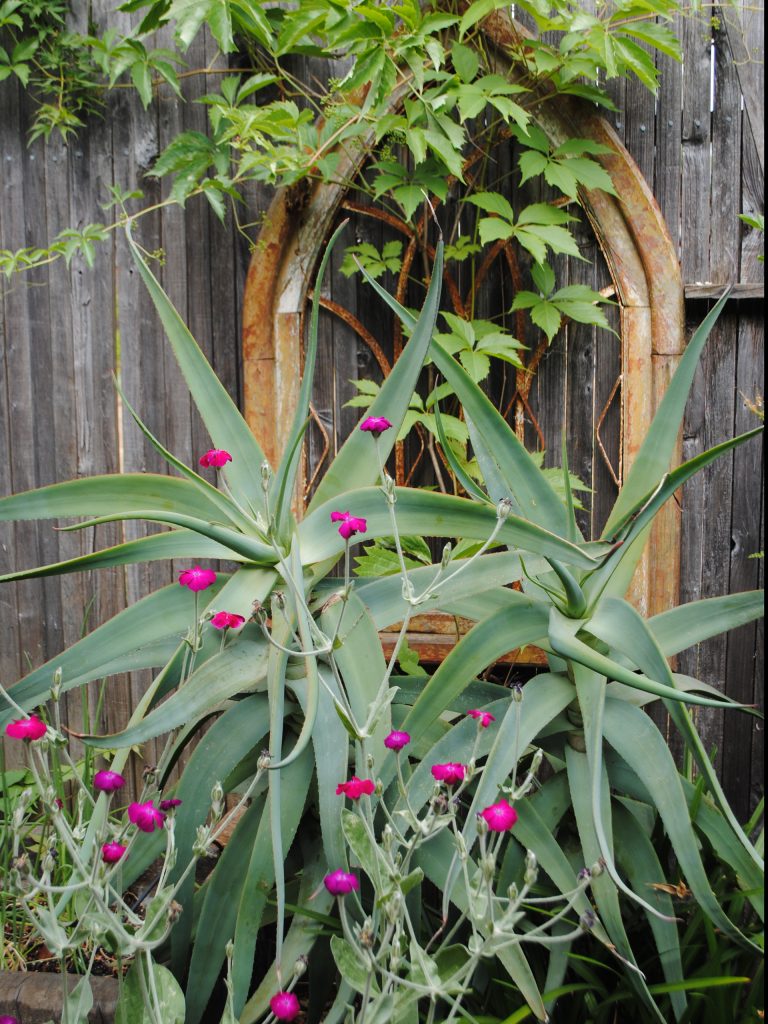 Have you been bitten by the 'succulent bug' but don't know how to begin incorporating them into your existing garden? Are you afraid succulents won't blend with your garden's style? Not sure which succulents are tough enough to survive year-round? More than just a passing trend, succulents are here to stay – and for good reason. Learn how to look at succulents as problem solvers in the garden: they're as hard-working as they are beautiful, helping you to control weeds, define garden beds, reduce your water bill and provide year-round interest.​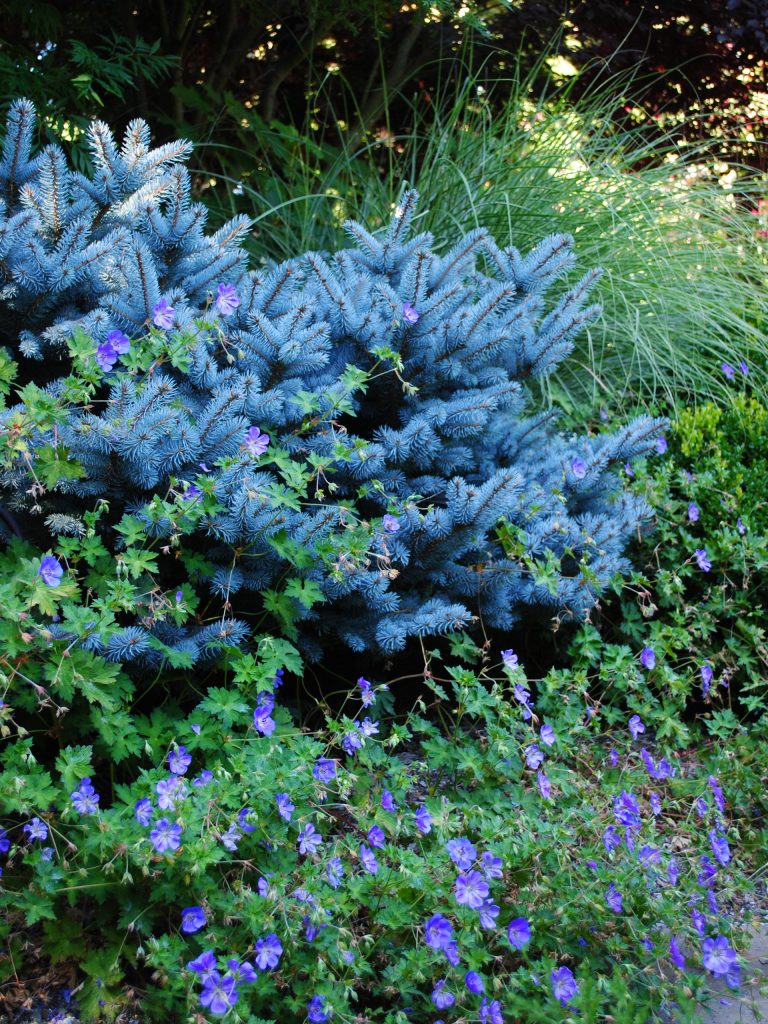 Does your garden feel small and cramped? Is it uninviting? Is it proof that you suffer from a serious case of 'one-of-each-itis'? Learn how one of the most powerful elements in your garden – color – is often the answer to many common garden problems. So much more than 'a pretty shade of pink', color is one of the most powerful tools in your garden design toolbox. This presentation appeals to gardeners of all levels and overflows with inspirational photographs that highlight/ reinforce both the easy-to-grasp planting strategies and before and after examples. See for yourself just how easy it is to fix a wide range of garden problems with the clever use of color.​
January 19, 2023 10:0am PST


ZOOM Presentation
Topic: 7 Sins of Garden Design 
The Little Garden Club, Kentucky
April 5, 2023 12:00pm EST


ZOOM Presentation
Topic: 7 Sins of Garden Design
Windmill Pointe Garden Club, Grosse Pointe, MI
April 19, 2023 10:0am EST


ZOOM Presentation
Topic: Garden Up!  Smart Vertical Gardening for Small & Large Spaces
Lexington Field & Garden Club, Lexington, MA
Past Speaking Engagements
Sunset Magazine's 'Sunset Celebration',
Menlo Park
San Francisco Flower & Garden Show
Northwest Flower & Garden Show, Seattle
Boca Grande Garden Club, Florida
San Diego Horticulture Society
The DOW Gardens, MI
Birds & Blooms, NC
Bellevue Botanical Garden, WA
Ann Arbor Garden Club, MI
Junior League of Boston, MA
Woodinville Garden Club,WA
The Oregon Garden, Oregon
Succulent Celebration, near San Diego
Carmel-by-the-Sea Garden Club, Carmel
Succulent Extravaganza,
near San Francisco
APLD & Pacific Horticulture Society,
Walnut Creek
Master Gardener Seminars, San Diego
Cal State Flower & Garden Show,
Sacramento
Modesto Garden Club
Marin Master Gardener's Continuing Education
Piedmont Garden Club
Woodside/Atherton Garden Club
Blackhawk Bloomers
Lafayette Garden Club
Merced Garden Club
Montelindo Garden Club
Ripon Garden Club
Moraga Garden
Diablo Garden Club
San Francisco Garden Club
Annie's Annuals Nursery
Alden Lane Nursery
Cottage Garden Nursery
"Rebecca Sweet was a GREAT speaker. Her slide presentation included before and after slides of gardens that had been transformed using her method of analyzing what was wrong and why – color, form, shape of leaf, etc. She is a lovely person who has been passionate about gardening since childhood and has a wealth of knowledge about plants, design and people. She is modest, engaging and poised and confident. She was universally loved by our group of 60 members and guests, ranging in age from 40 to 90 and skill level from little to master gardener." 
— Chris Johnson with Carmel-by-the-Sea Garden Club
"Rebecca presented at the Master Gardener Spring Seminar in May in San Diego, and received top marks. As chair of this event, I received many compliments for getting such an informative and charming speaker. Her class evaluations were over the top. Her slides and presentation were fabulous, and I highly recommend Rebecca as a speaker!" 
–Devonna H., Master Gardener Spring Seminar Chair from La Jolla, CA
"I just attended Rebecca's presentation on Creating Harmony in the Garden at the Northwest Flower and Garden Show. Rebecca is engaging, funny, charming and gives her audience real take-away advice for them to transform their own gardens. This is one of the best presentations I've ever attended!" 
— Jenny P. from the Northwest Flower and Garden Show
"I just sat in on Rebecca's presentation, 'Harmony in the Garden' at the San Francisco Flower and Garden Show. What a wonderful presentation… Rebecca is relaxed and engaging at the same time. She spoke to home gardeners about elements of design and how to work with them…A wonderful teacher… She was a joy, and those who have the opportunity to hear her are fortunate indeed." 
— Judy M. from the San Francisco Flower and Garden Show
"Maybe the best speaker we've enjoyed through our garden club. Personality, presentation and topic were exemplary" 
— Sue M. with the Los Altos Garden Club