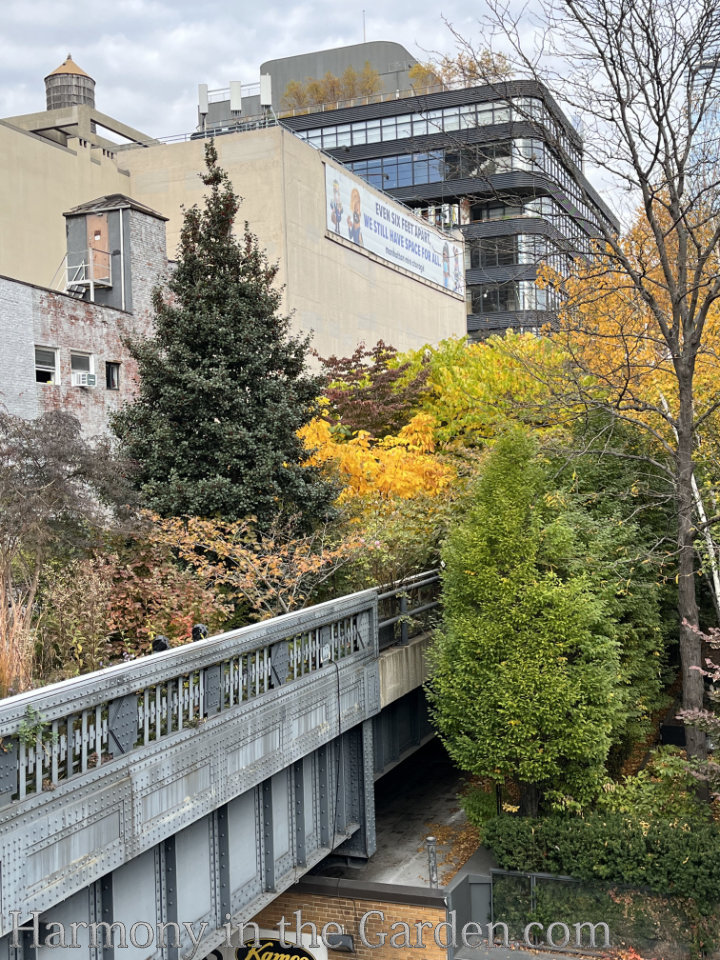 Last November, my daughter and I took a spontaneous trip to New York to visit the High Line garden again – only this time in autumn. 
While visiting a garden in the spring and summer is magical, there's something about a fall garden that grabs my soul. 
Perhaps it's the perennials taking their sweet time before coming into their own, bursting forth with nectar-rich flowers.  
Maybe it's the last hurrah for eye-popping fall foliage before the leaves disappear for the season.
Or maybe it's the slow and gradual fading of summer, embracing the beauty of decay with dried seed heads from perennials and grasses.
Here are some of the highlights of the autumn garden – enjoy!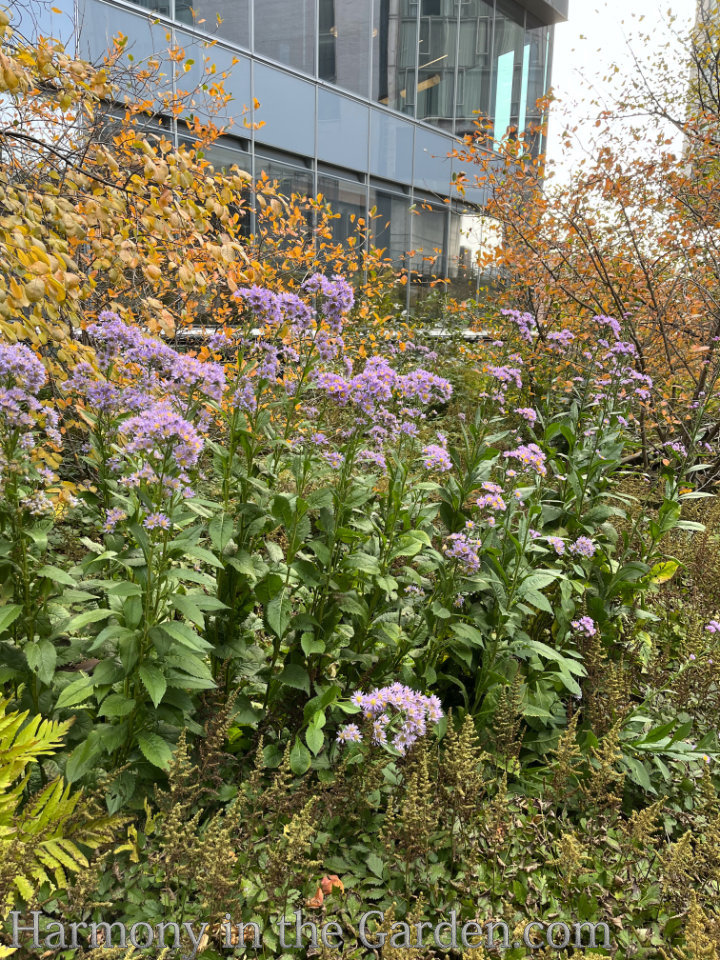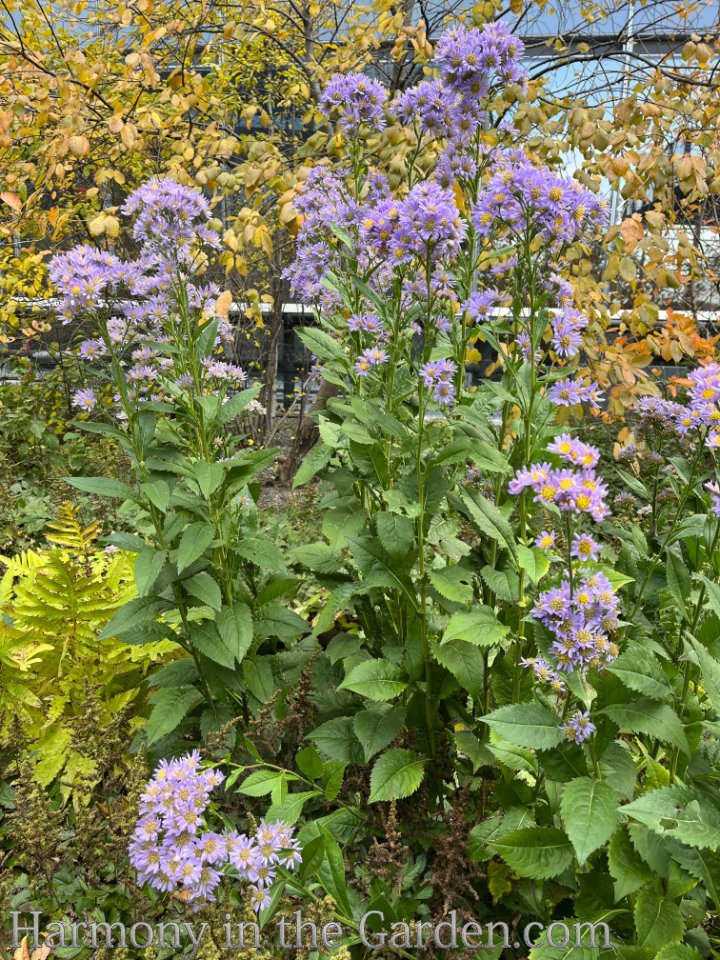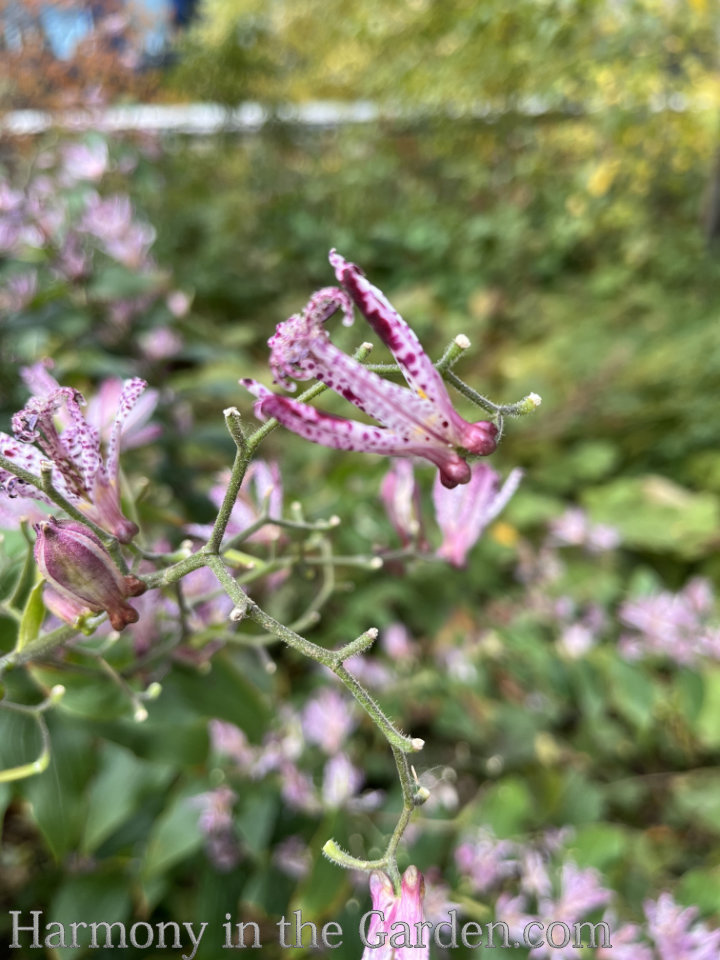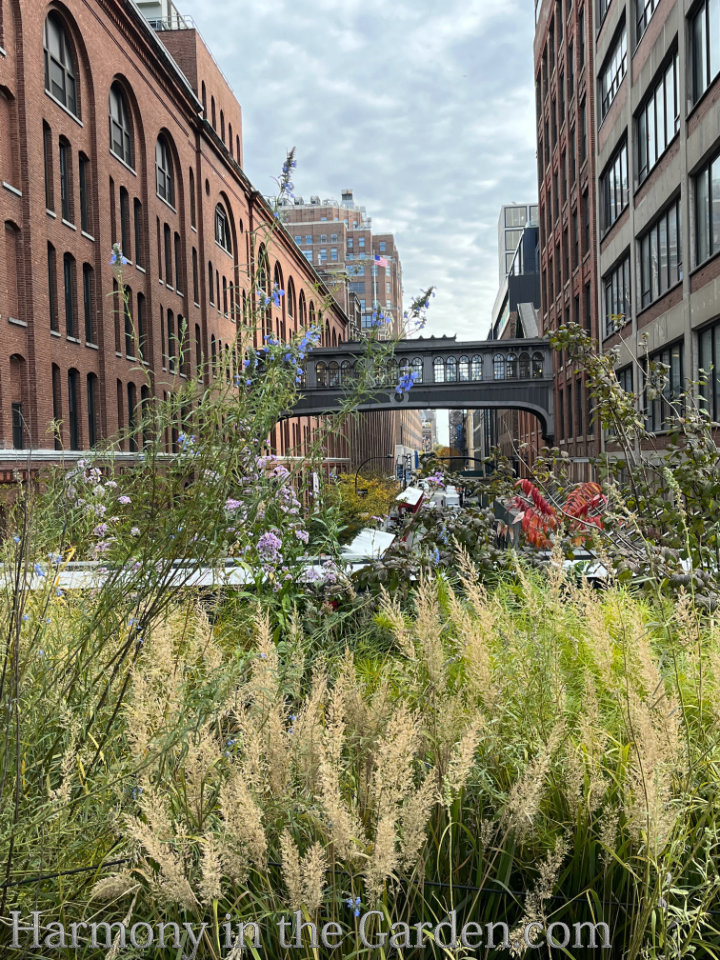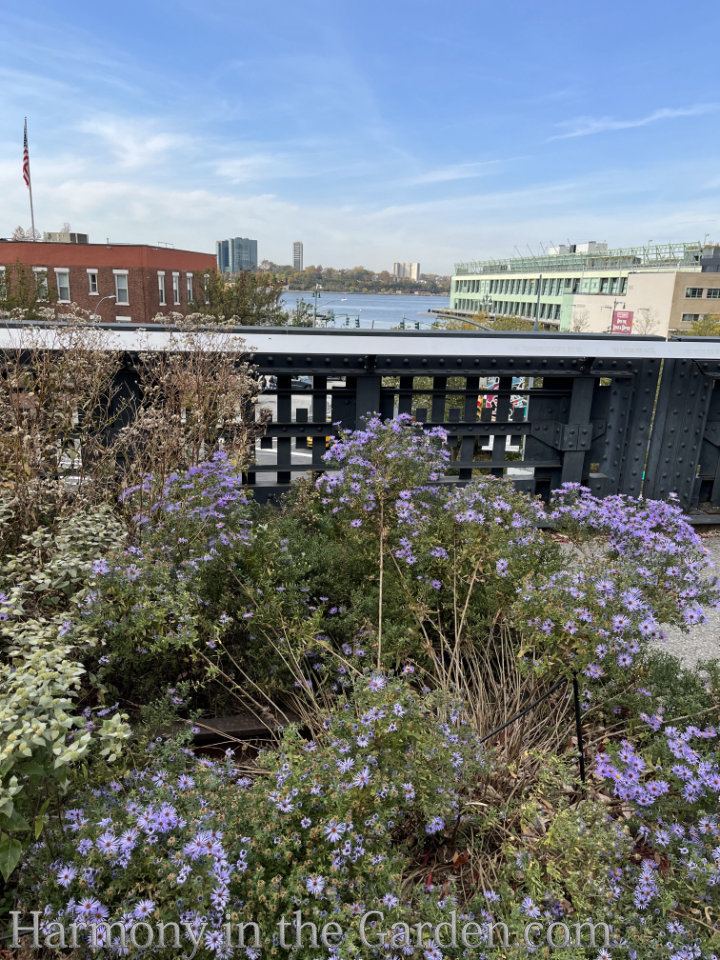 Fall Color from Foliage & Berries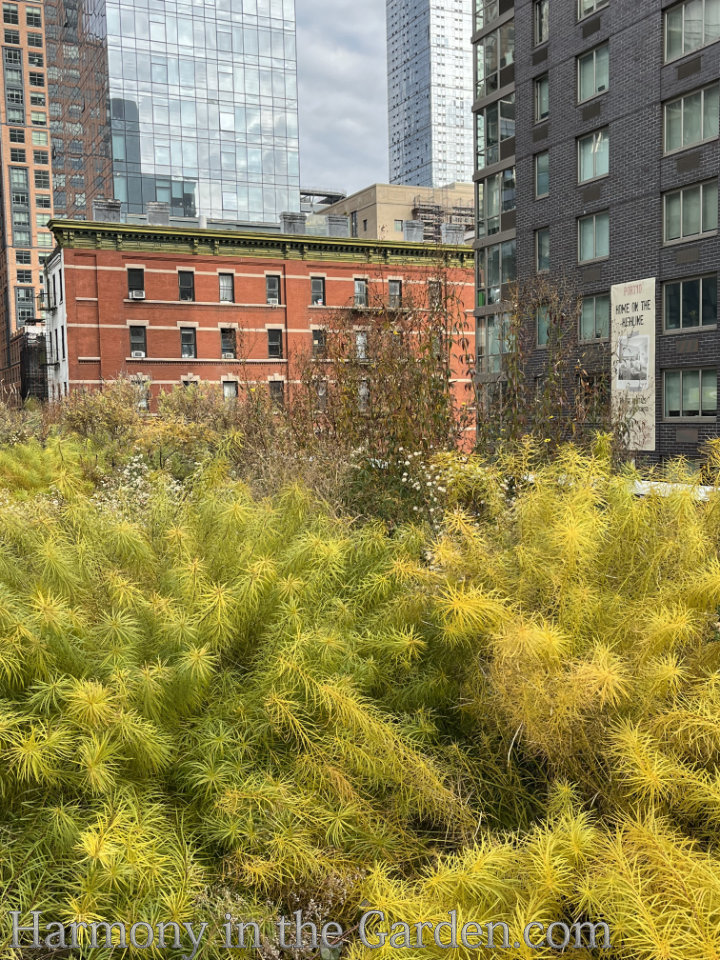 Amsonia has got to be my #1 favorite fall perennial EVER.
In fact, a few years ago I ordered a few little 4″ pots from Prairie Nursery for a naturally wet area of my new garden, praying they would grow.
Boy, did they!   Take a look, below (and click here to read about the before-and-after transformation of this space.)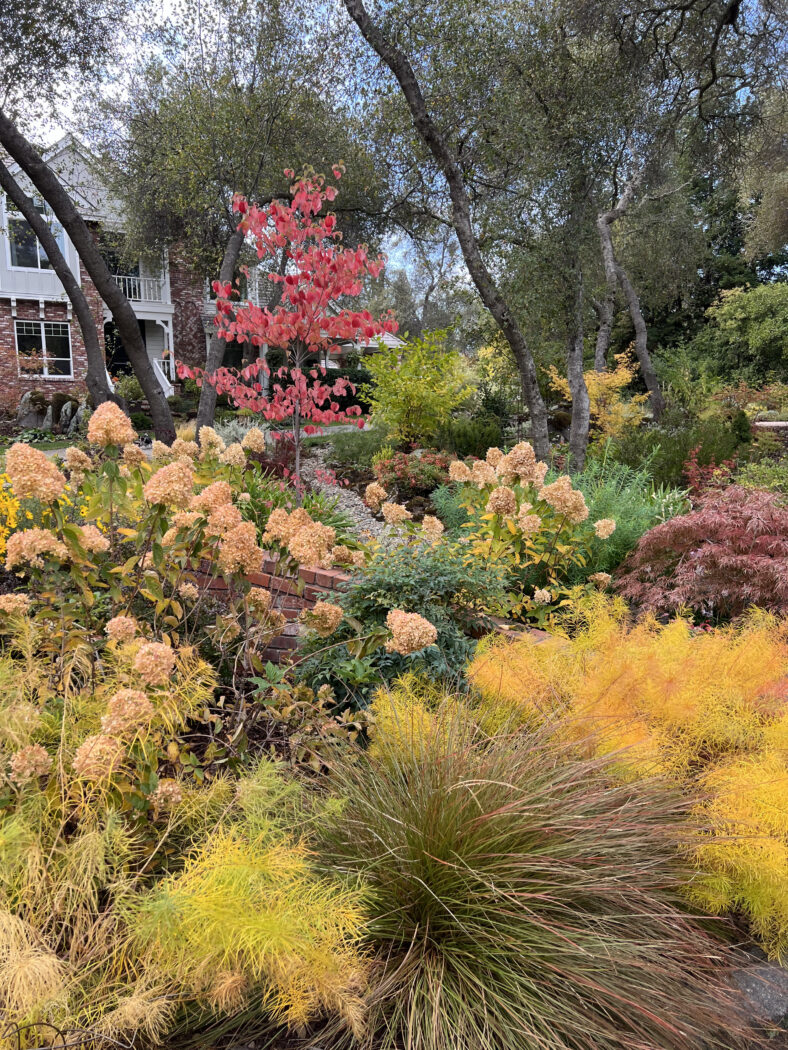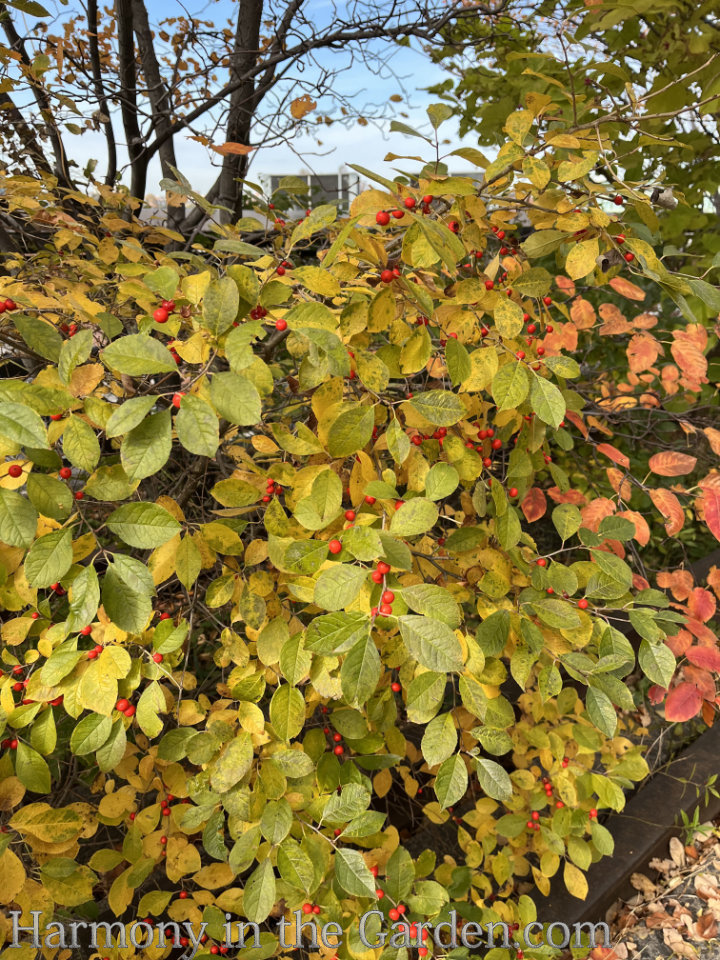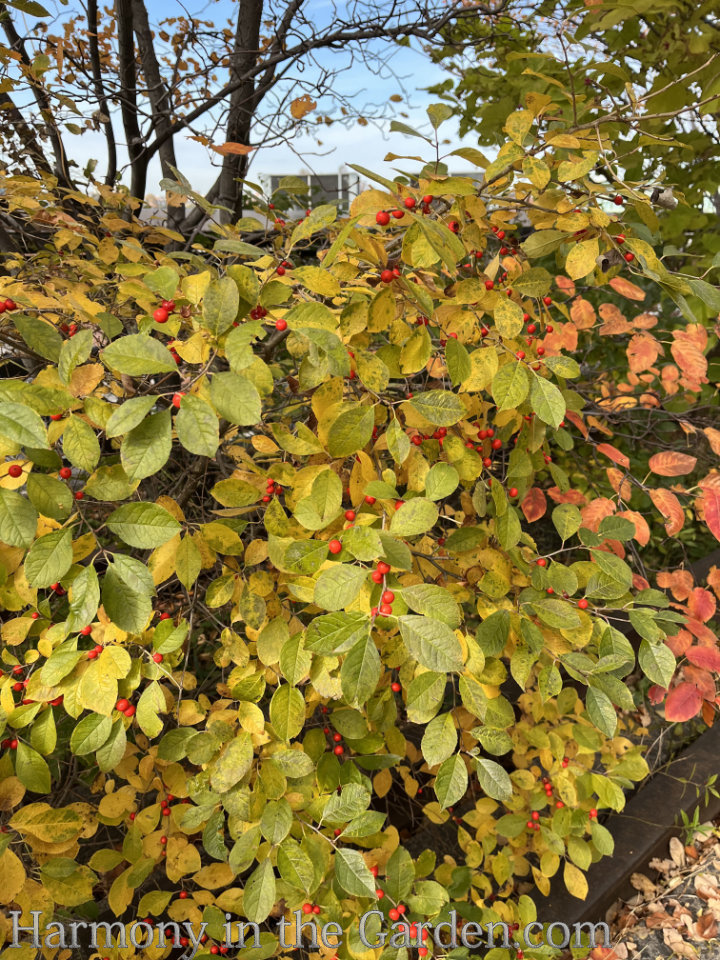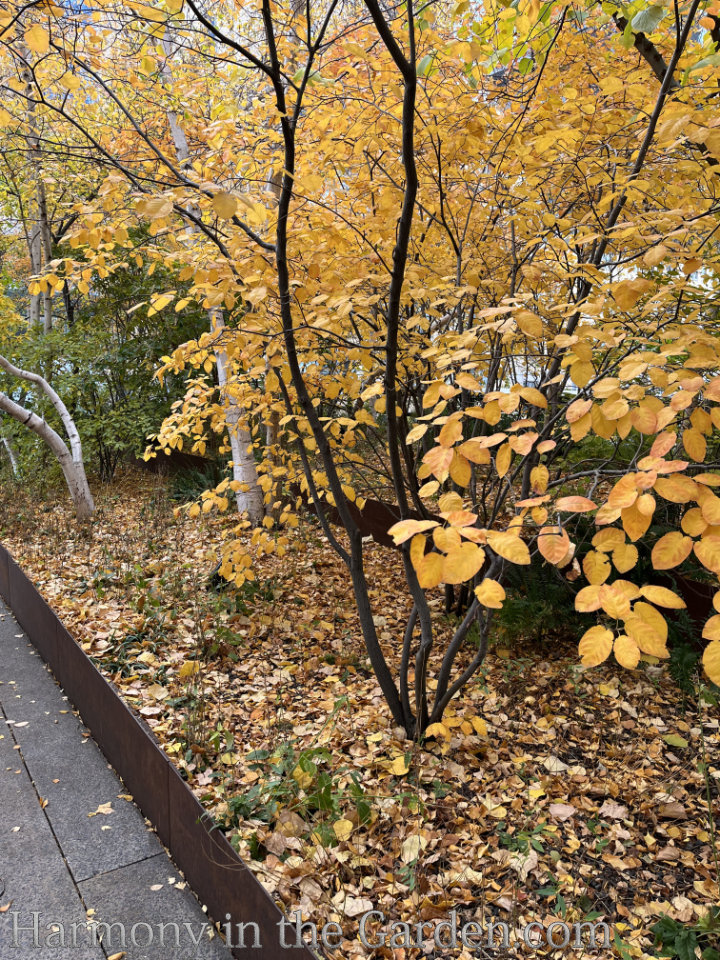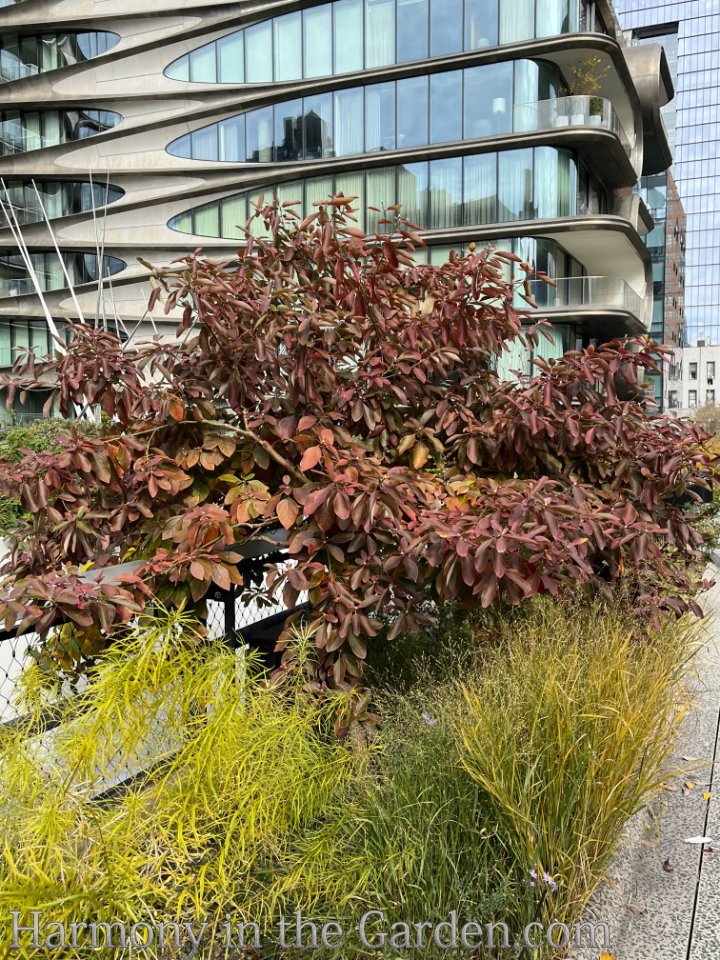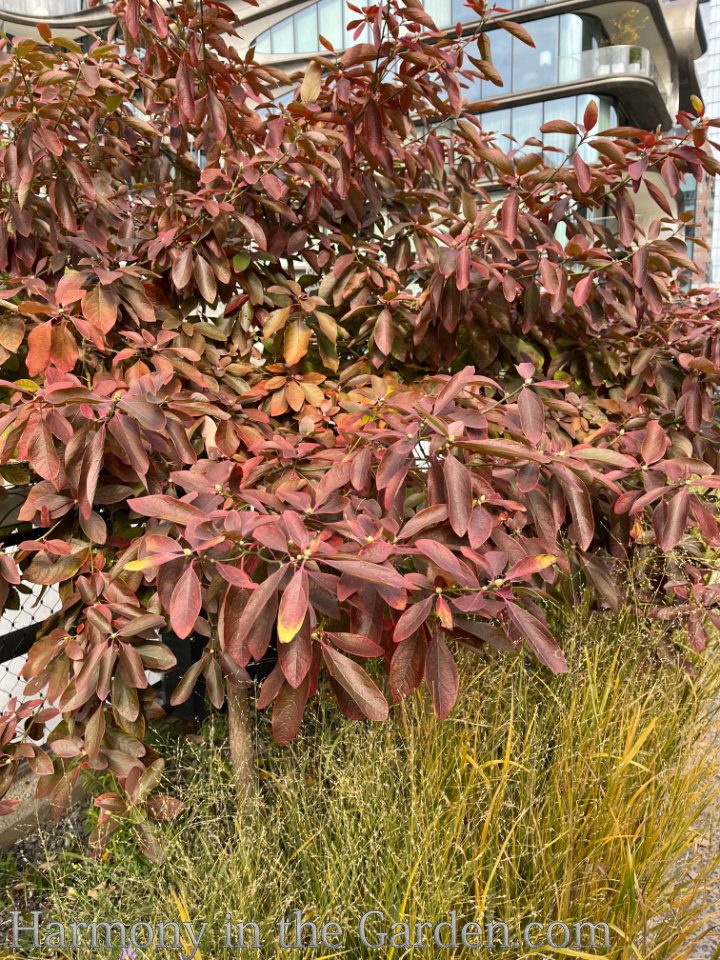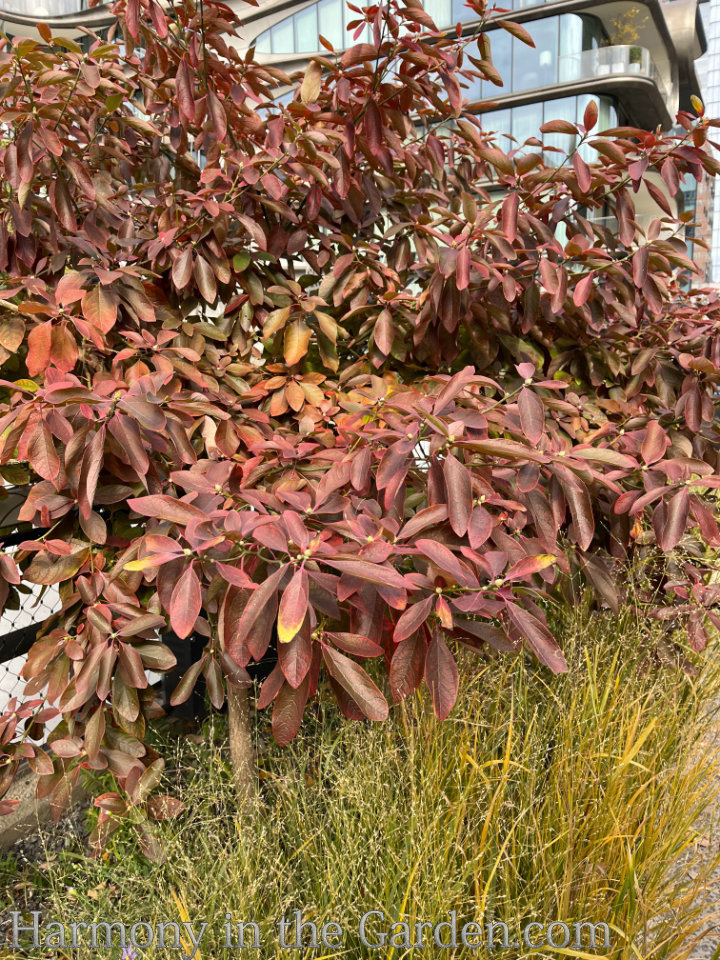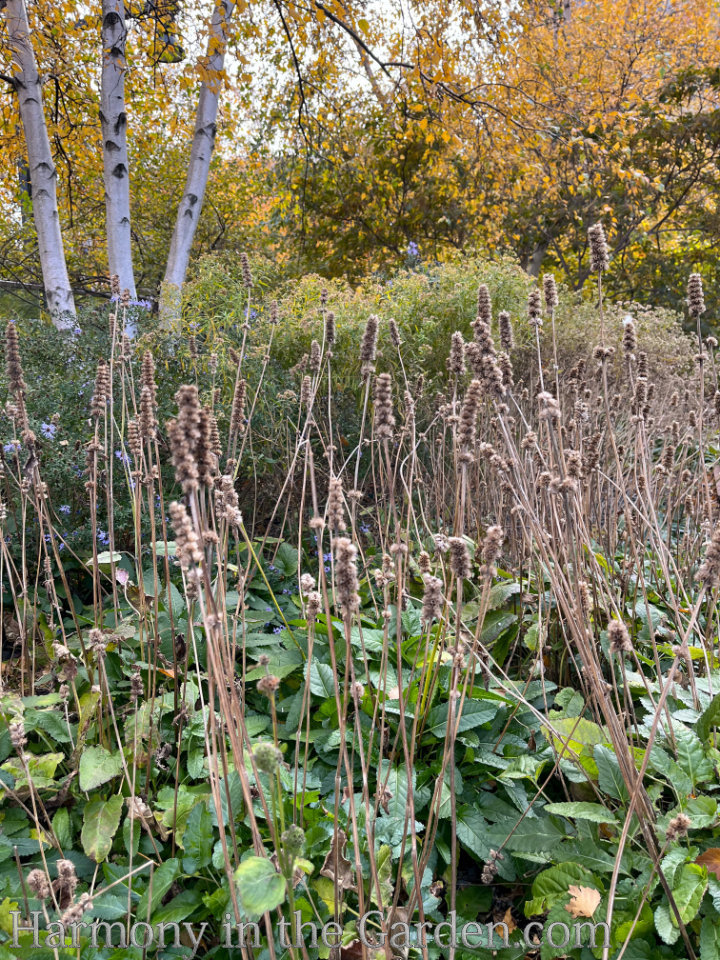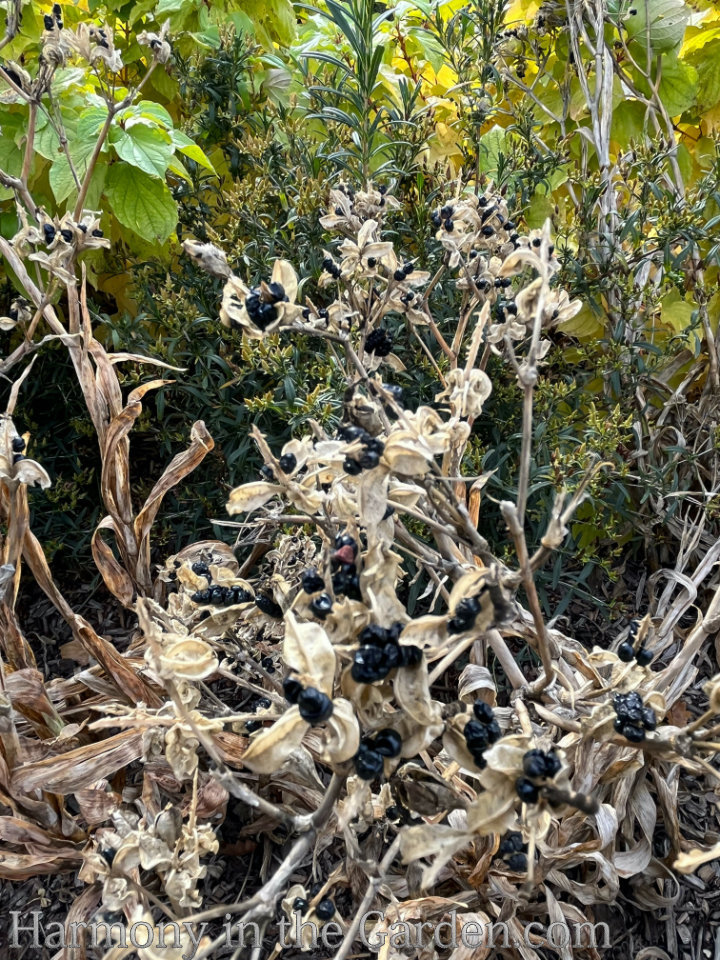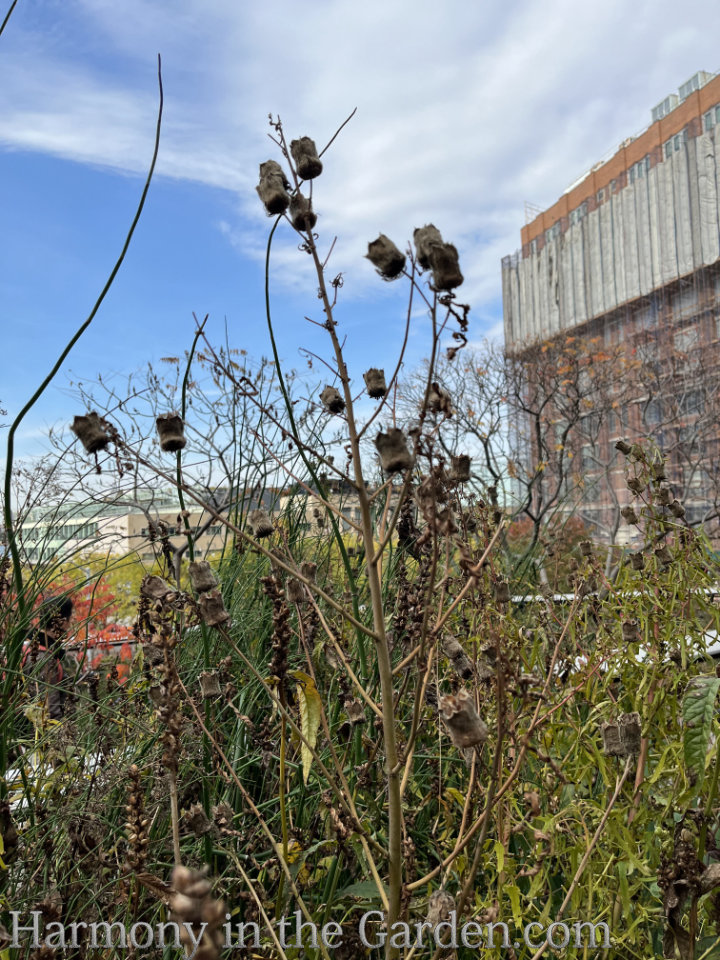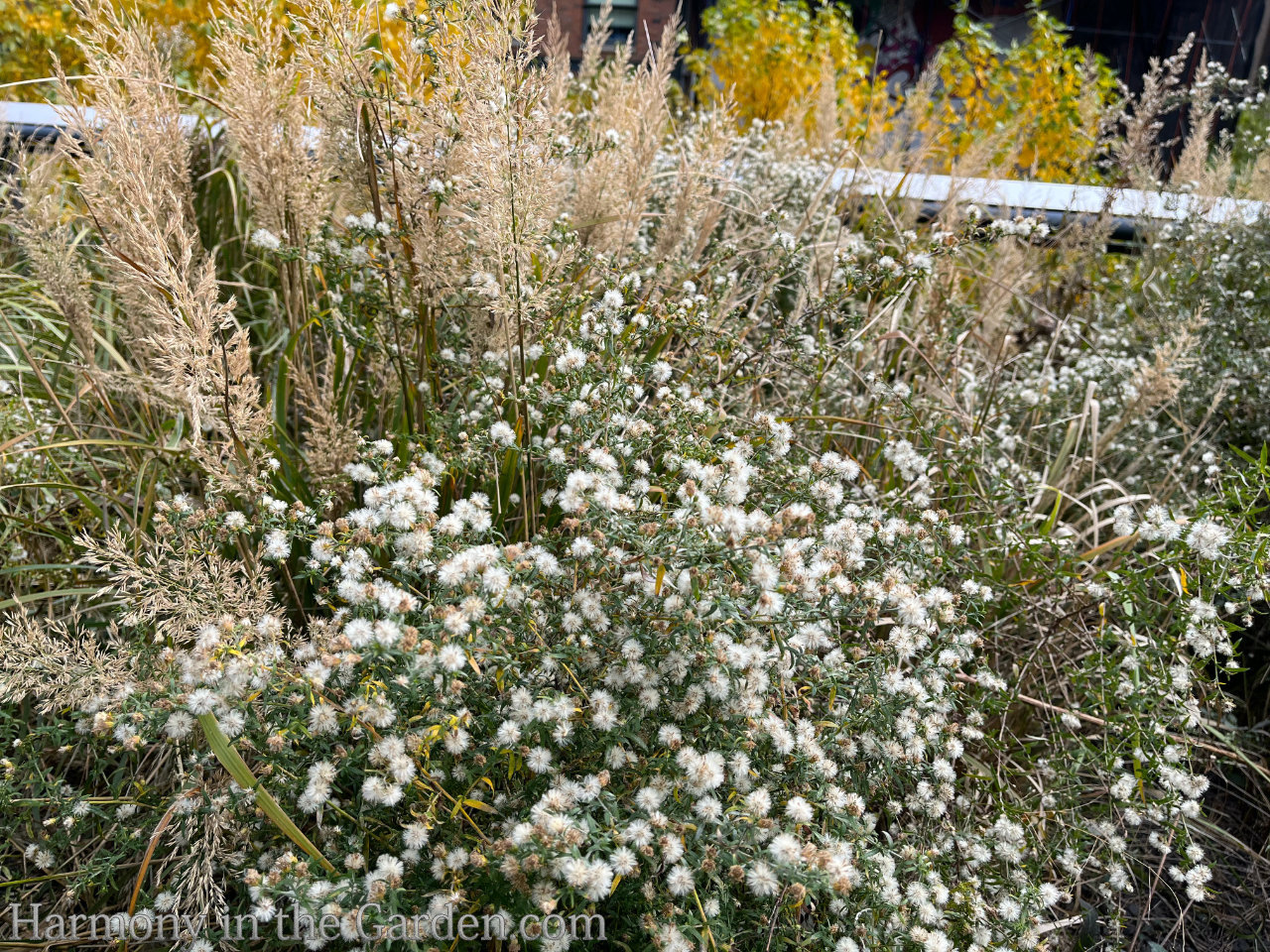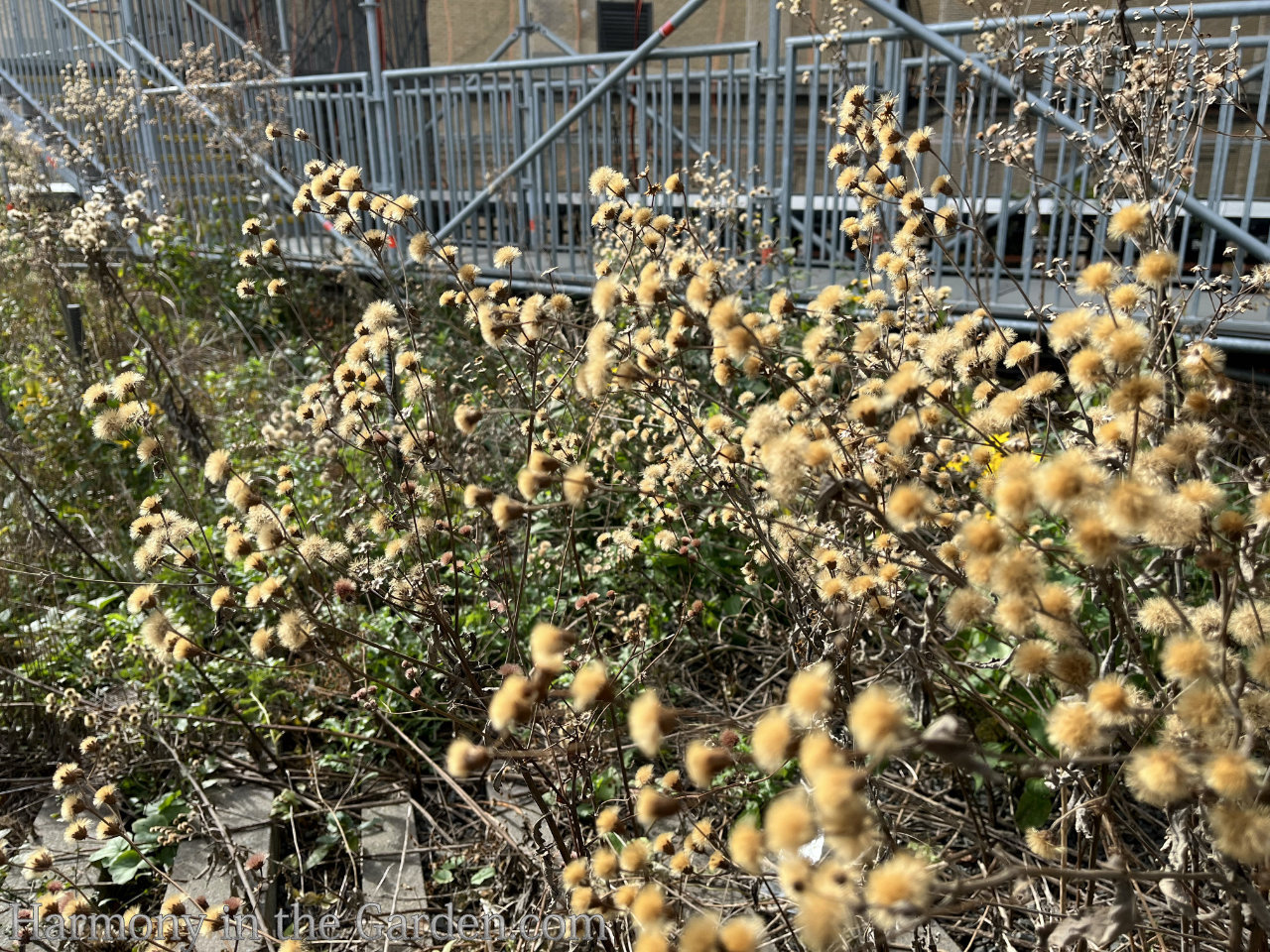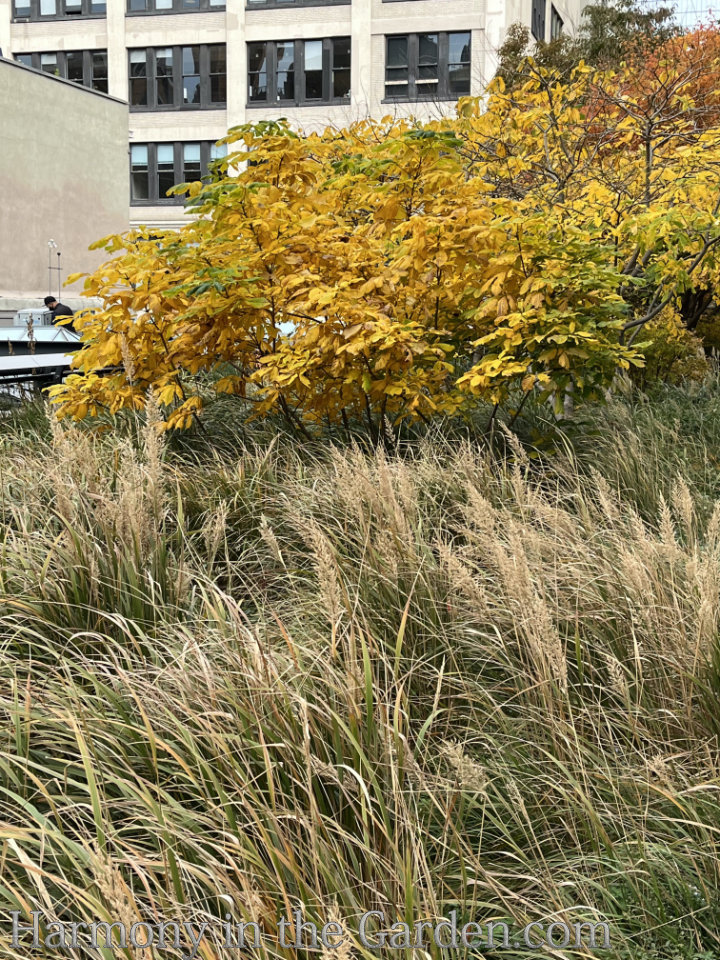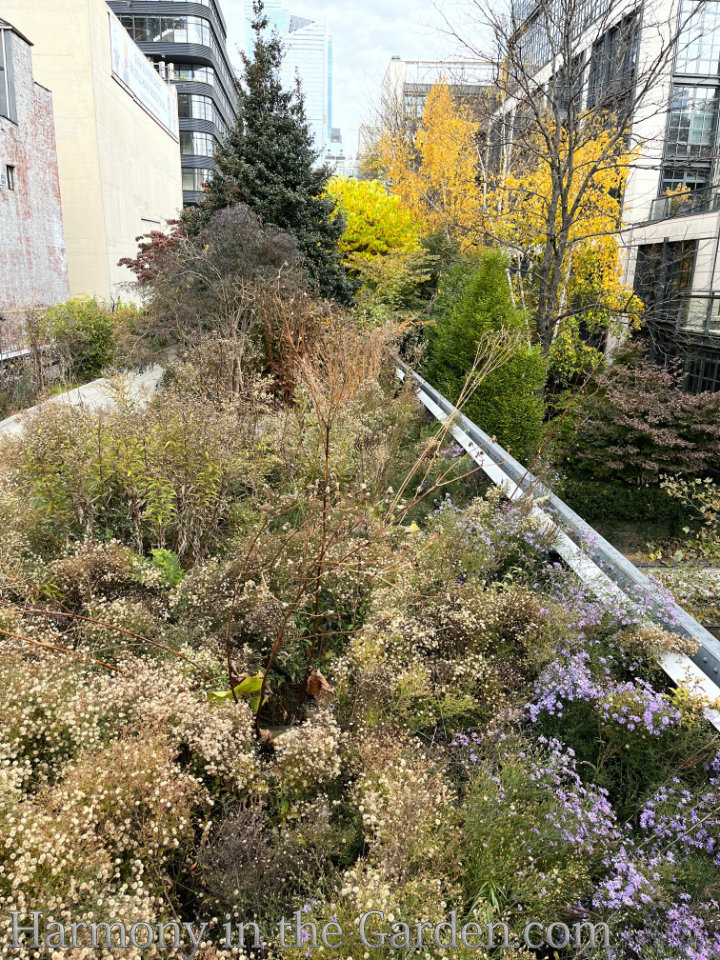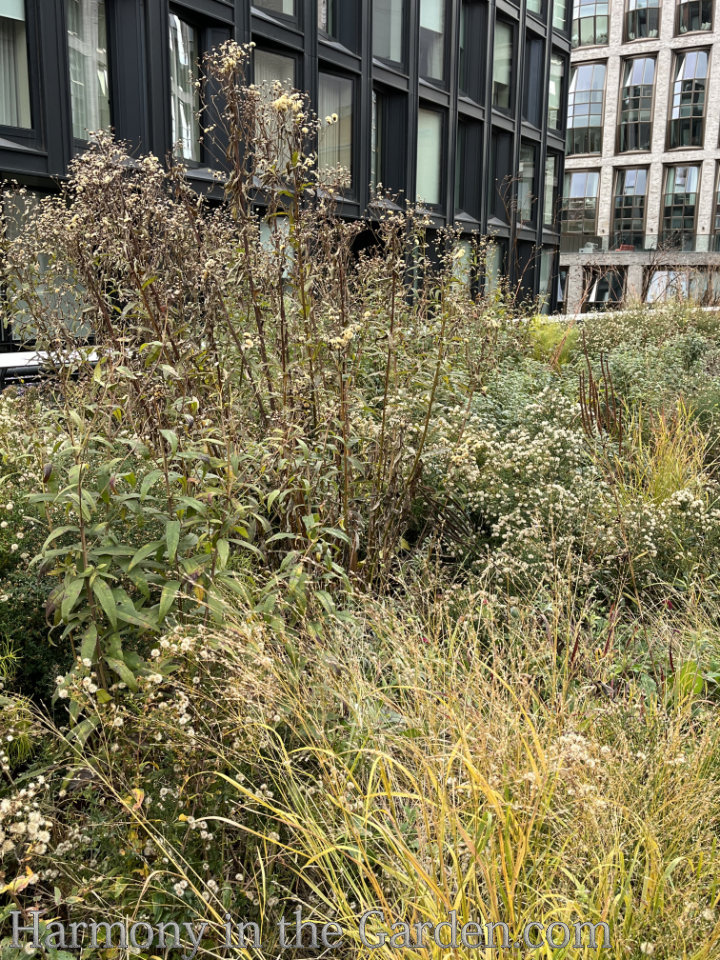 I hope you've enjoyed seeing this iconic garden in its off-season.  If you'd like to see how amazing it is during the summer months, click here.
The other incredible fall garden we visited was The Little Island (if you missed my post, click here) 
Fall is fleeting, so we need to seize that fall beauty while we can!