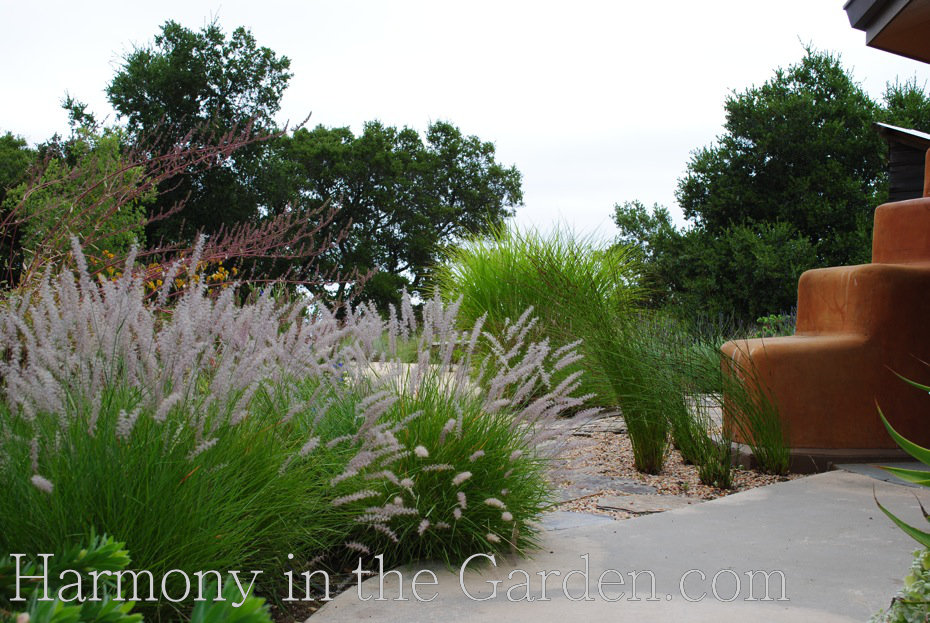 When designing the front entrance of a client's new garden, I know I've succeeded in creating something special when:
1.  I spy someone walking down the street and they begin to slow their pace,
2.  They then lean in to take a closer look, and…
3. They whip out their cell phone to snap a picture!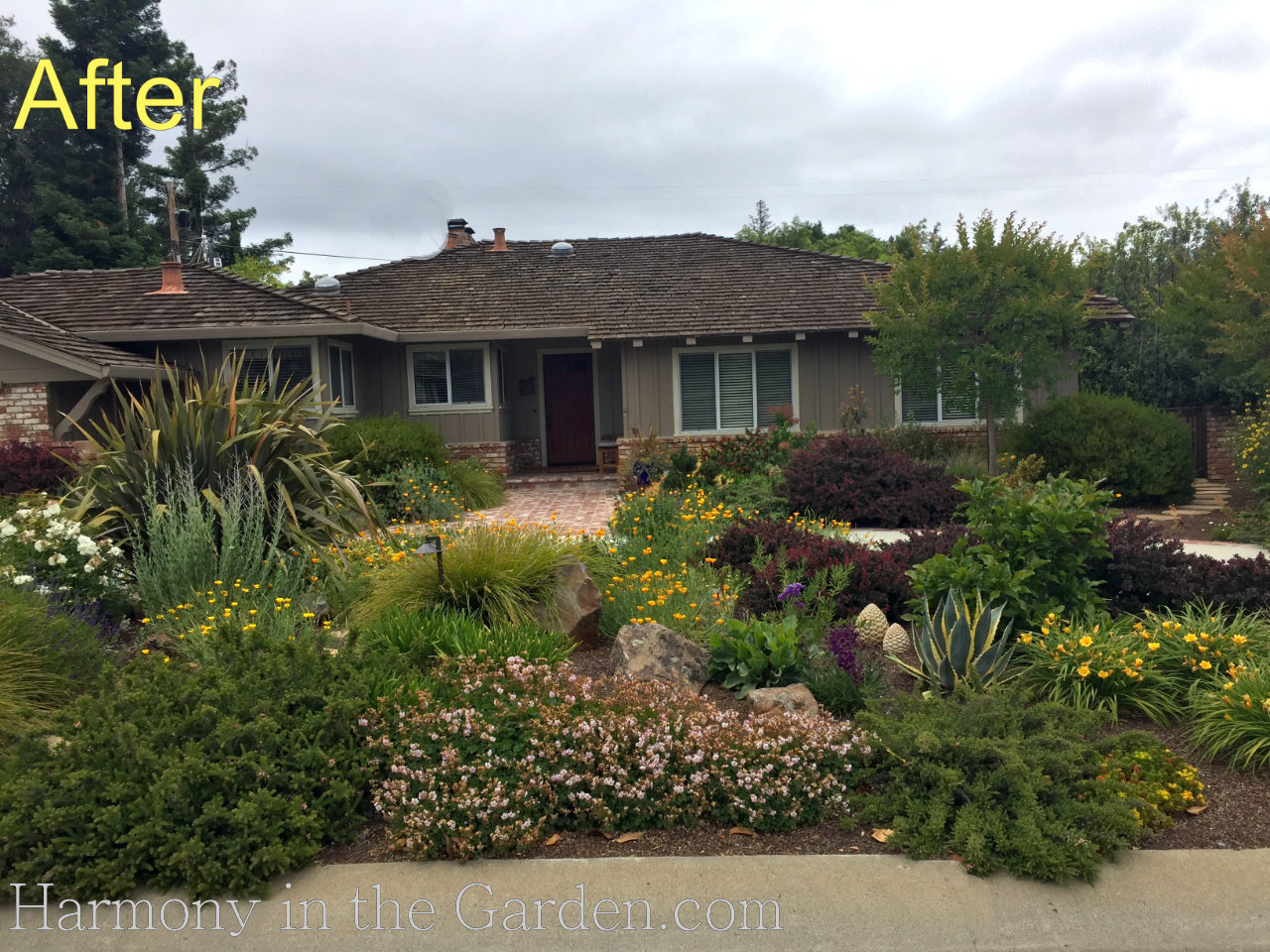 As many gardeners know, front entry gardens serve as a 'welcome mat' for all who visit, setting the stage for what's to come.
But more importantly (to me, at least) it's not creating these spaces to please others, but also to please YOU. 
Every time you pull into your driveway, or walk up to your home, your front garden should make you smile, proud of what you created.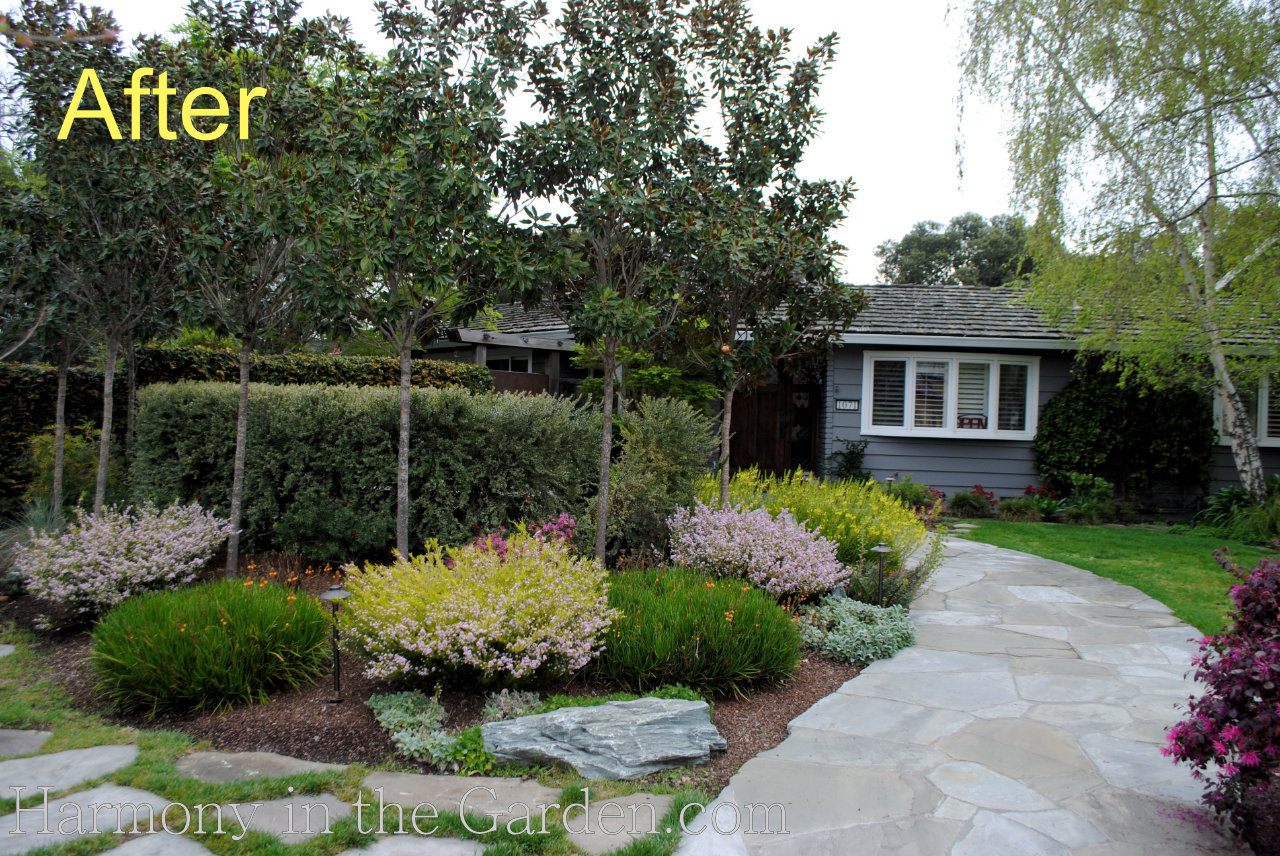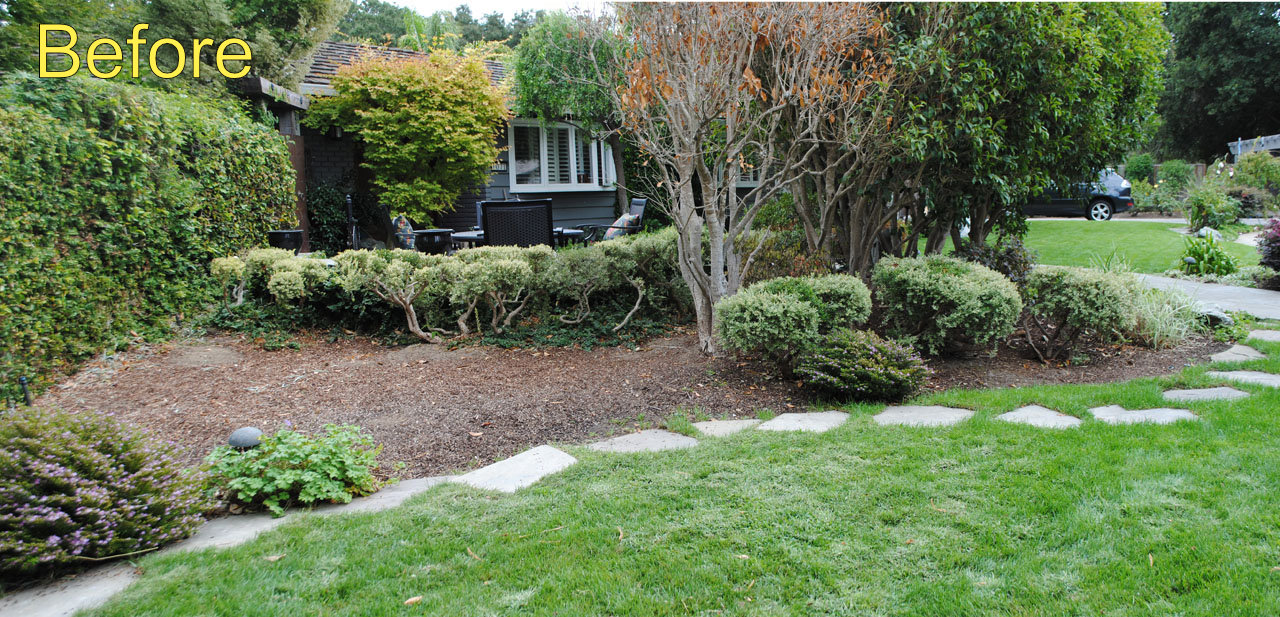 I always tell my clients not to feel obligated to plant what everyone else is planting, but to go ahead and show their personality.
Use this opportunity to create a one-of-a-kind welcome mat to entice others into their garden!  
This is precisely why I REALLY needed to give some thought as to how to design my new front entry garden.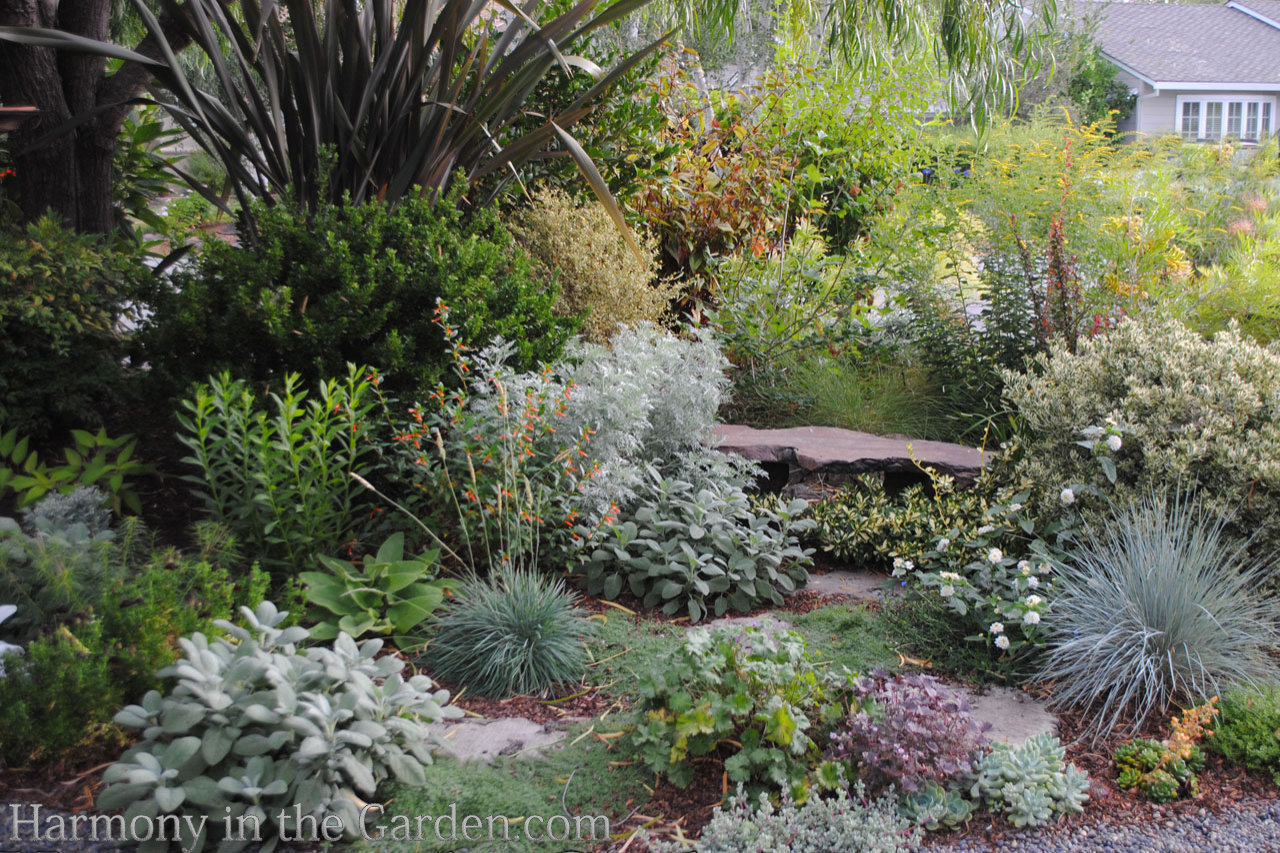 My new front garden is the polar opposite of my previous front garden (pictured here.)
While I LOVED my previous garden, it was was much smaller and able to be viewed in its entirety from the street (you can see more pics here.)
Now, I have a much larger front garden (about 1/2 acre) with a long curving driveway that cuts through the middle of it, with spacious planting beds on either side.
However, before entering my garden from the street, one must first pass through two triangular garden beds that flank the beginning of the driveway.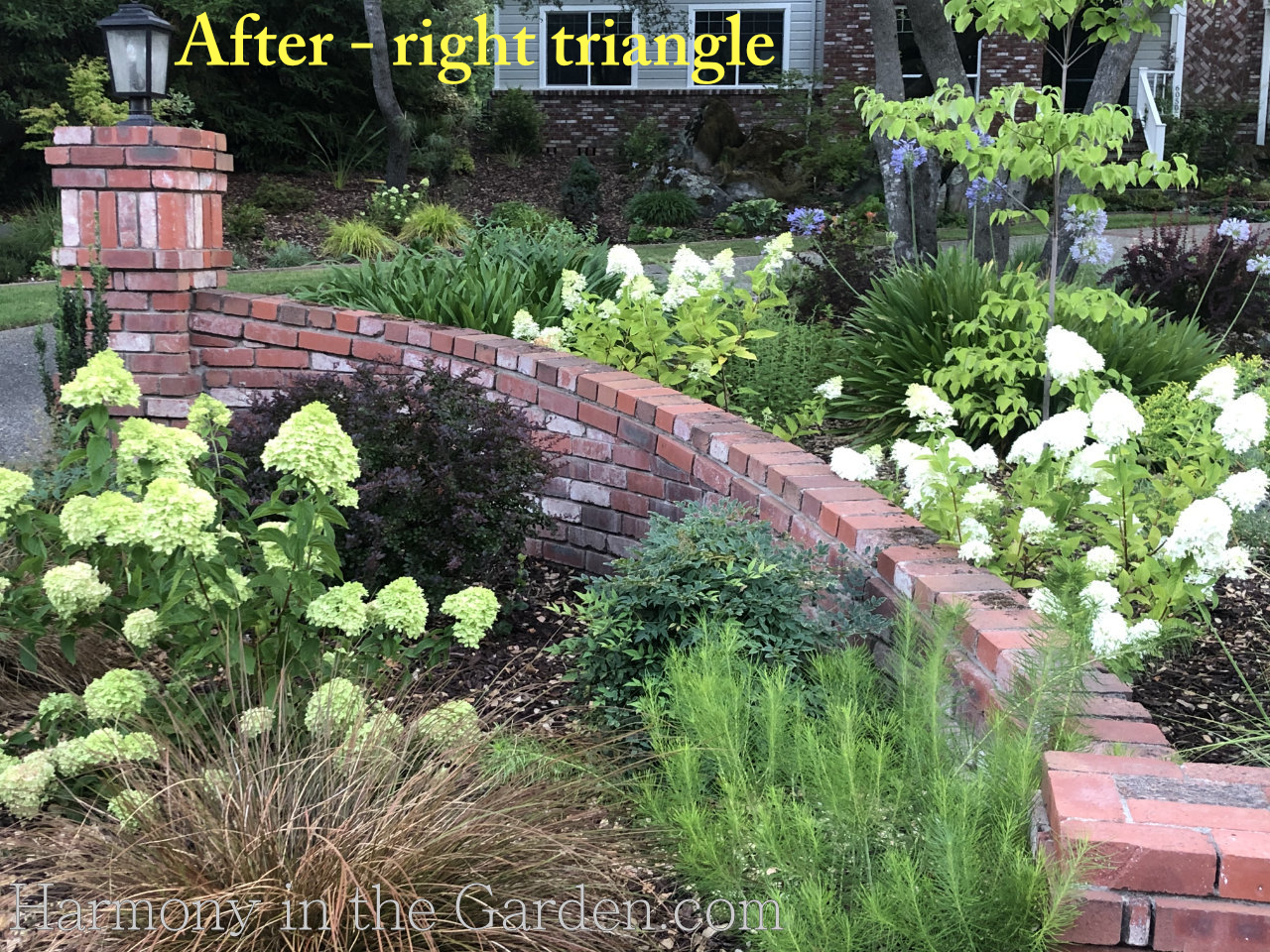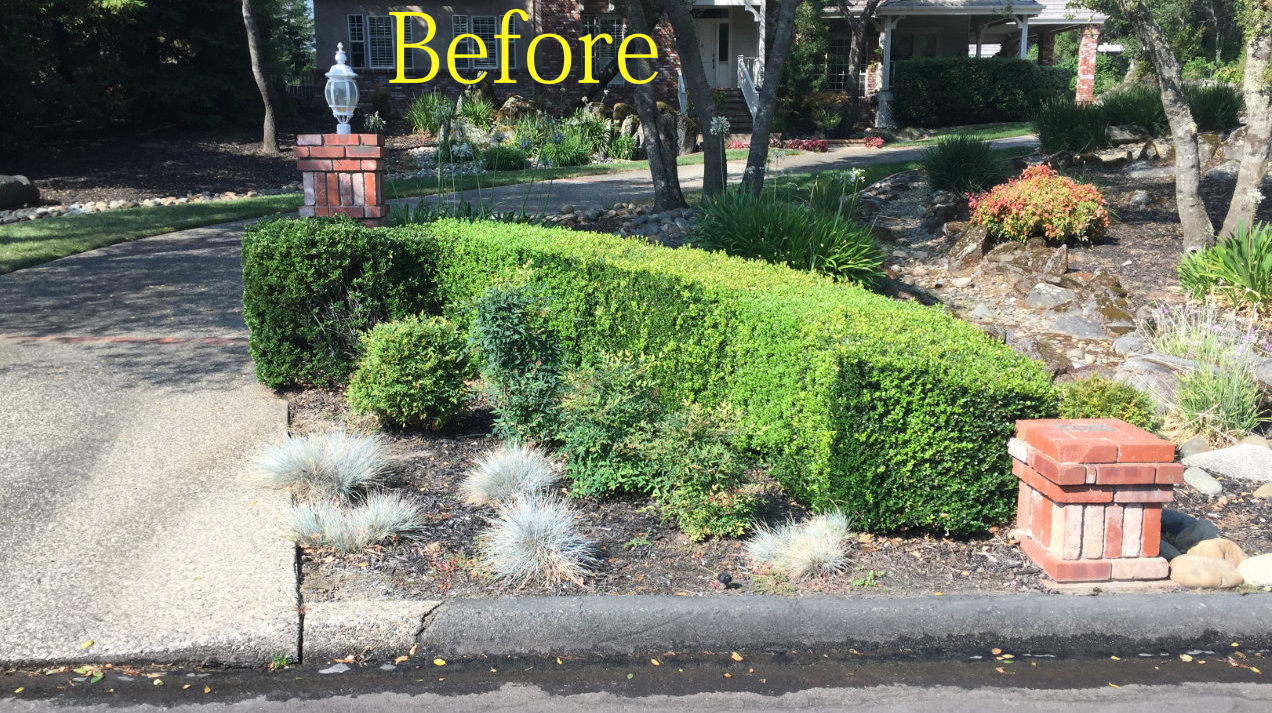 While it might seem like this would be a pretty easy space to design, trust me…it wasn't. 
For one thing, the shape of the two symmetrical beds, along with matching brick pillars, is very formal.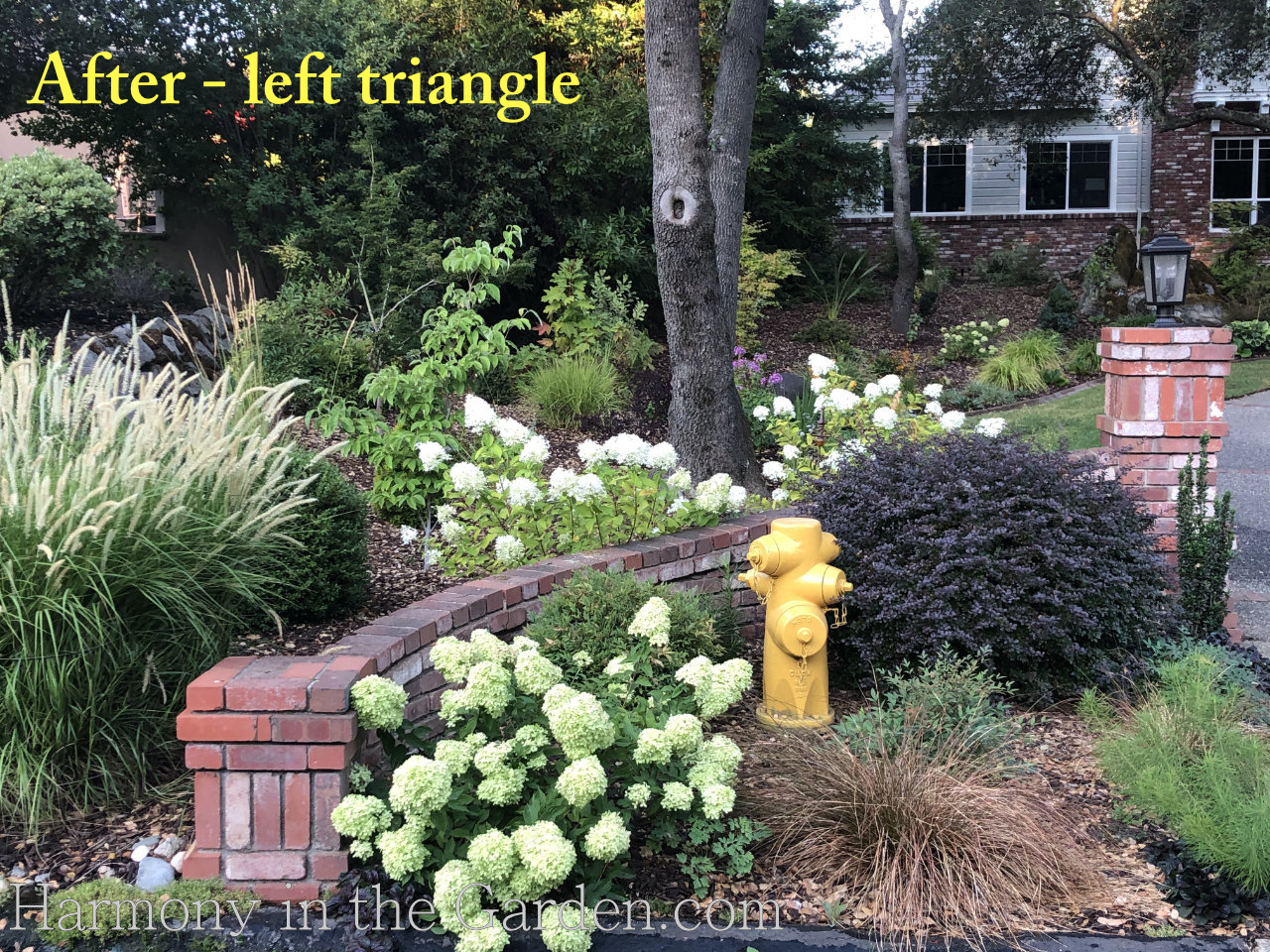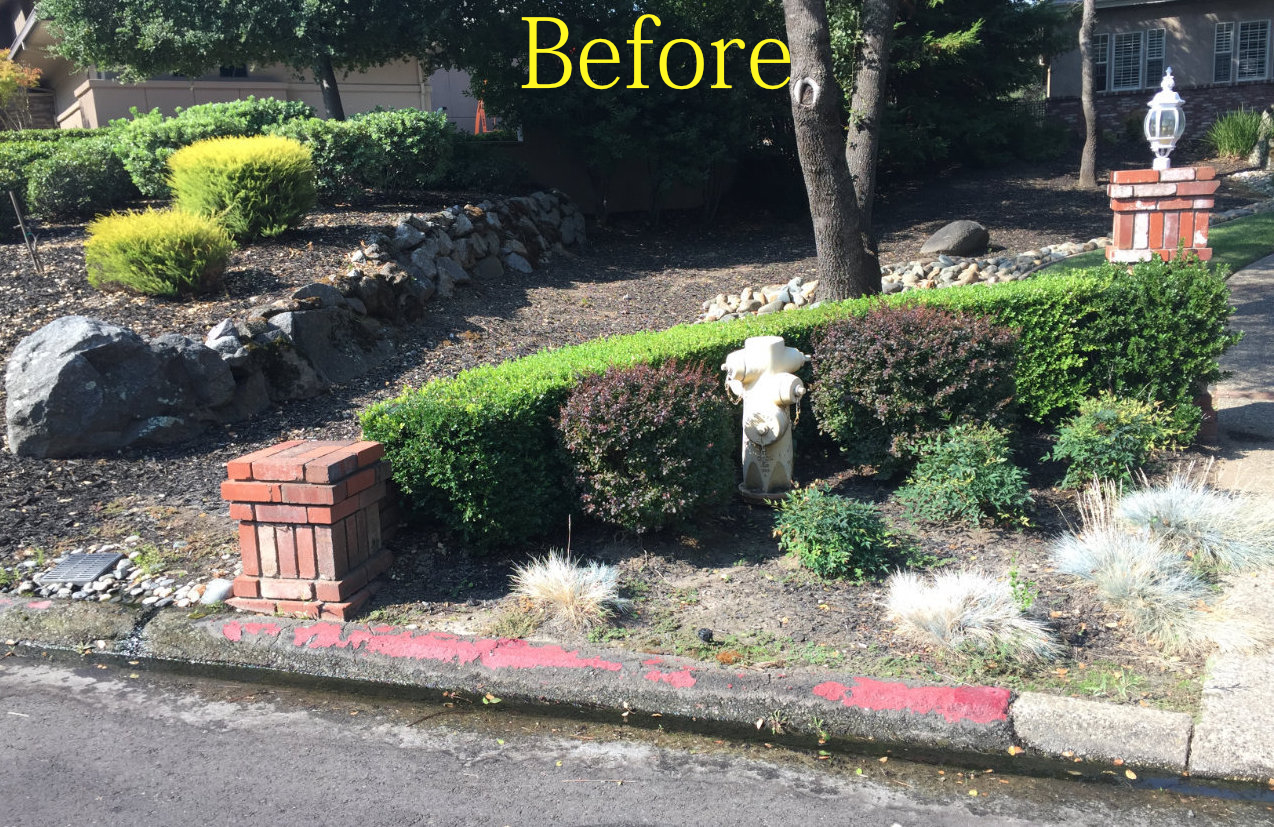 And for anyone familiar with me and my designs – I'm definitely not formal! 
So whatever I ended up creating, I wanted it to reflect my personality and the rest of my garden which is casual and informal.
In addition, there were several (and much more challenging) problems I had to tackle.
For one, this area is entirely open to browsing deer so whatever I planted needed to be deer resistant.  Easy enough, right?  Well, in addition to being deer resistant, I also wanted these beds to look interesting year-round. 
And finally, one of the biggest challenges of all was the seasonal water table.
As the street-level is at the bottom of my sloping front garden, and the water table in this area is high, there's a 12" strip of soil that's downright swampy in the winter.  
But once our rains stop in the spring, it's bone dry again until the end of the year. 
And, because there's so much clay in the soil, once it dries out, it's as hard as cement.
My solution was to amend this area to break up the clay, and use plants that could take months of wet feet in that narrow 12' strip. 
Then, I had to find other plants beyond the soggy 12" that would thrive in the dry soil, with little irrigation.
Here's the plants with which I've had the most success.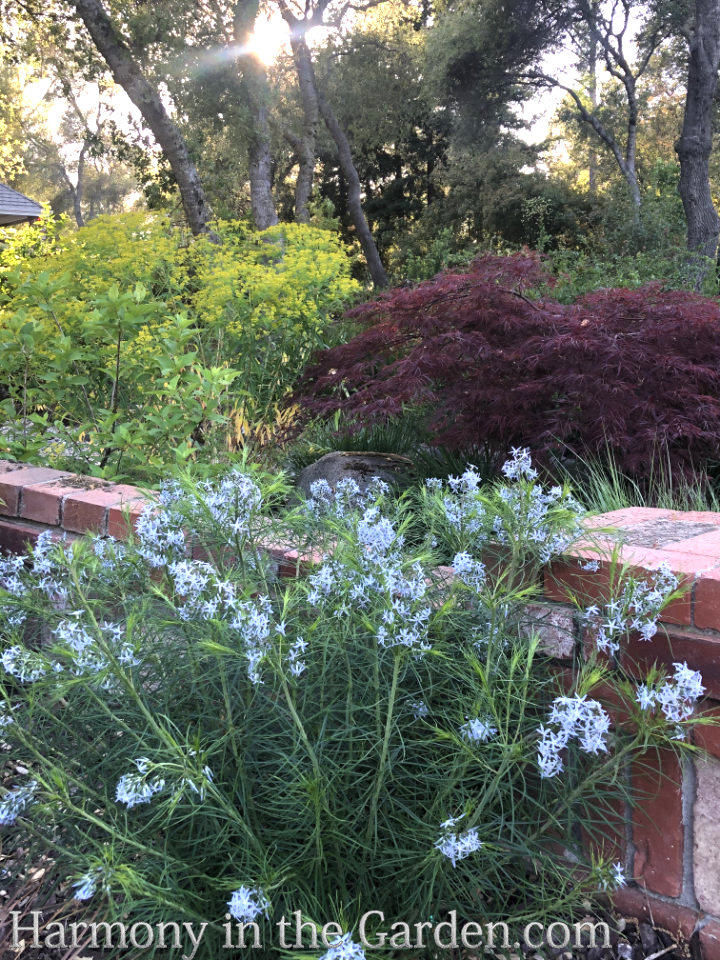 Moisture-loving plants:
–Amsonia hubrichtii (Bluestar, left)
–Pennisetum 'Fairy Tails' (above pic) which was  HUGE surprise to me, as I thought they preferred dry feet.  Apparently not – just look how happy they are in the above photos!
I first discovered 'Fairy Tails' at Cornerstone Gardens and have since used them a lot in my client's gardens.  However, this is the first time I've used them in my own garden, and I just love them!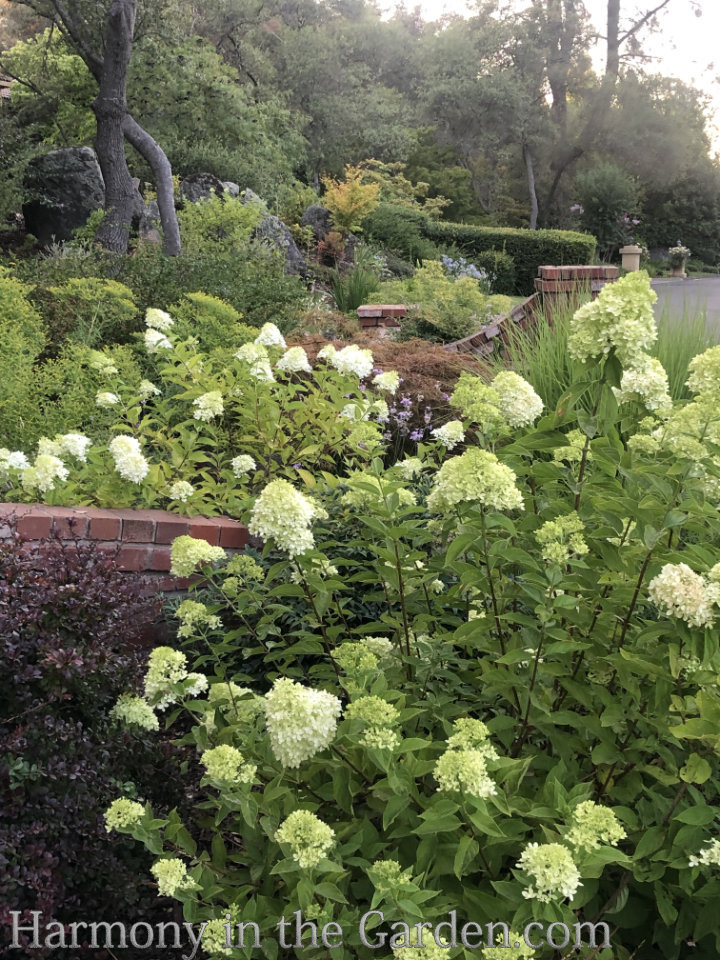 More moisture-loving plants:
–Hydrangea paniculata 'Little Lime' (left)
– Carex tenuiculmis 'Cappuccino' (below) also loves a bit more moisture than some other carex varieties.  
As a side note, 'Cappuccino' doesn't photograph nearly as well as it looks in person.  Trust me, it's beautiful!
It changes color throughout the year, starting out bronzy-brownish-orange, then turns this beautiful pinky-reddish color (nicely echoing the fall hydrangea blooms.)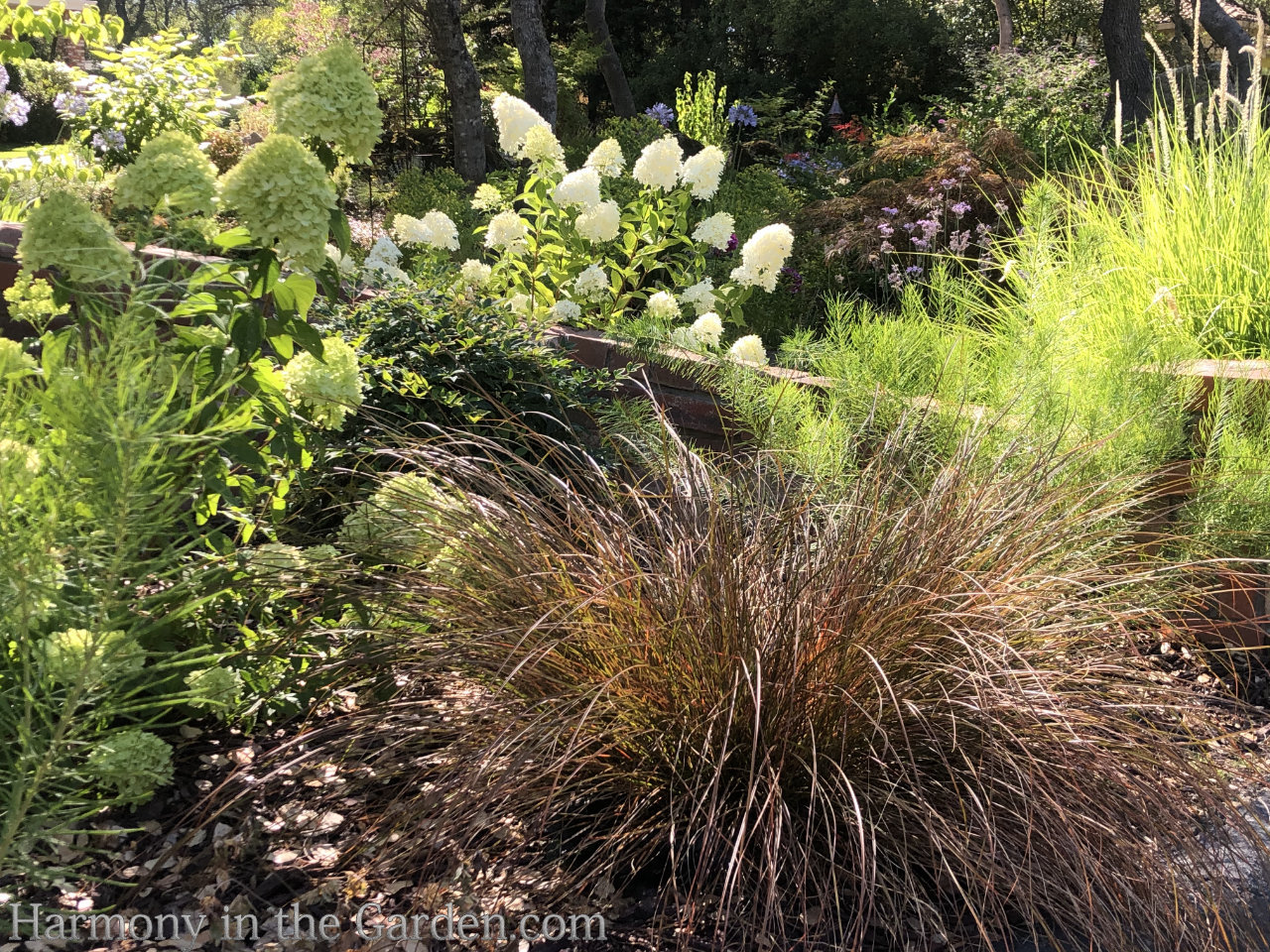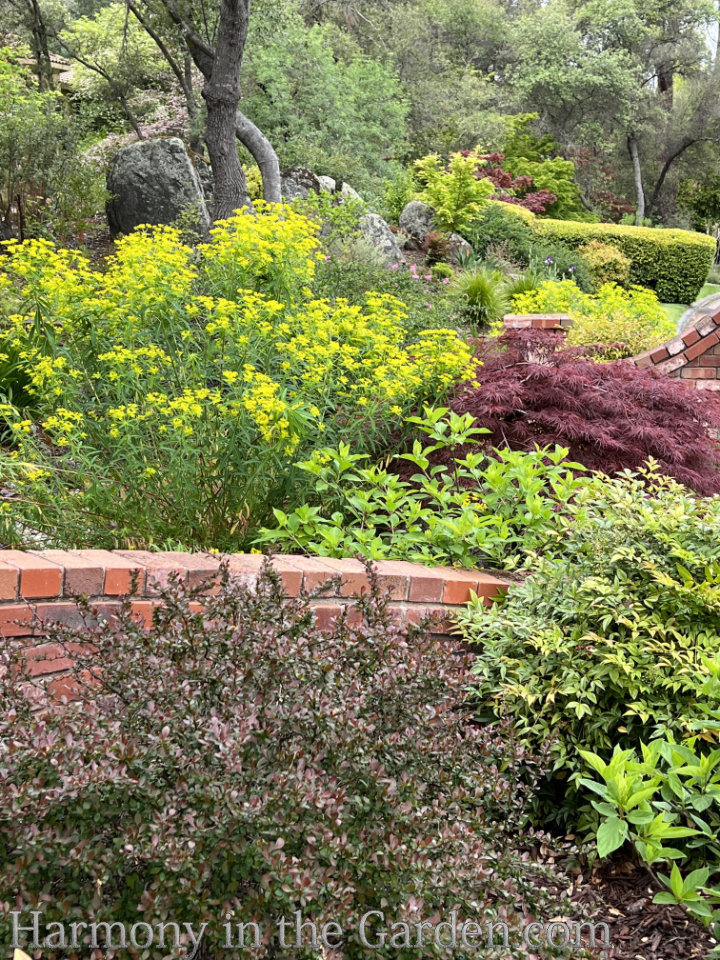 Drought-tolerant plants:
-Existing barberry (which we had to dig up and relocate.  *See the end of the post for a back-breaking pic!)
– Euphorbia ceratocarpa (the towering chartreuse plant behind the wall which always steals the show!)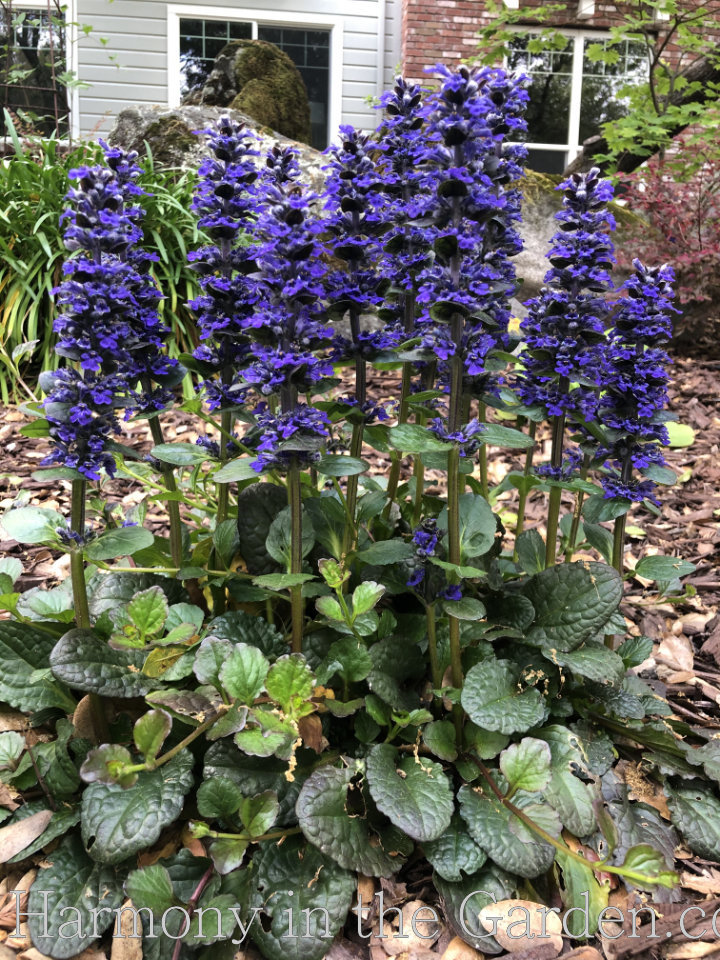 Plants that bridge the gap between wet & dry areas:
– Ajuga 'Mahogany' groundcover
– Nandina (these were existing but like the barberry above, we also relocated them to a better spot.)
– Ilex 'Sky Pencil' (tall and narrow which is perfect in front of the brick pillar, above.)
-Acer palmatum 'Atropurpureum'  (it's more drought tolerant than people think and can take the HOT sun without skipping a beat!)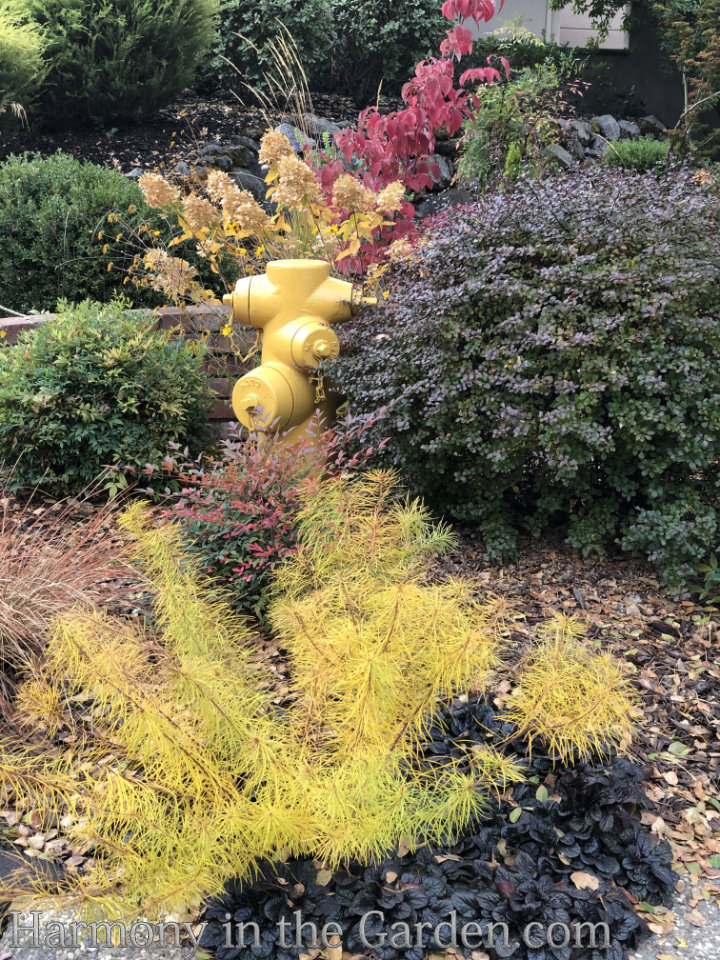 The challenges just kept coming and I could no longer ignore the elephant in the room   
Yep – that bright yellow fire hydrant!
In my first book, Garden Up, we dedicate an entire chapter to various garden eyesores, suggesting creative vertical solutions to hide them.  
Sometimes, however, no matter what you do, there's no hiding an eyesore, so you just have to roll with the punches. 
Plus, with the increasing wildfires in our area, the last thing I want to do is hide what could possibly save my home from burning to the ground!!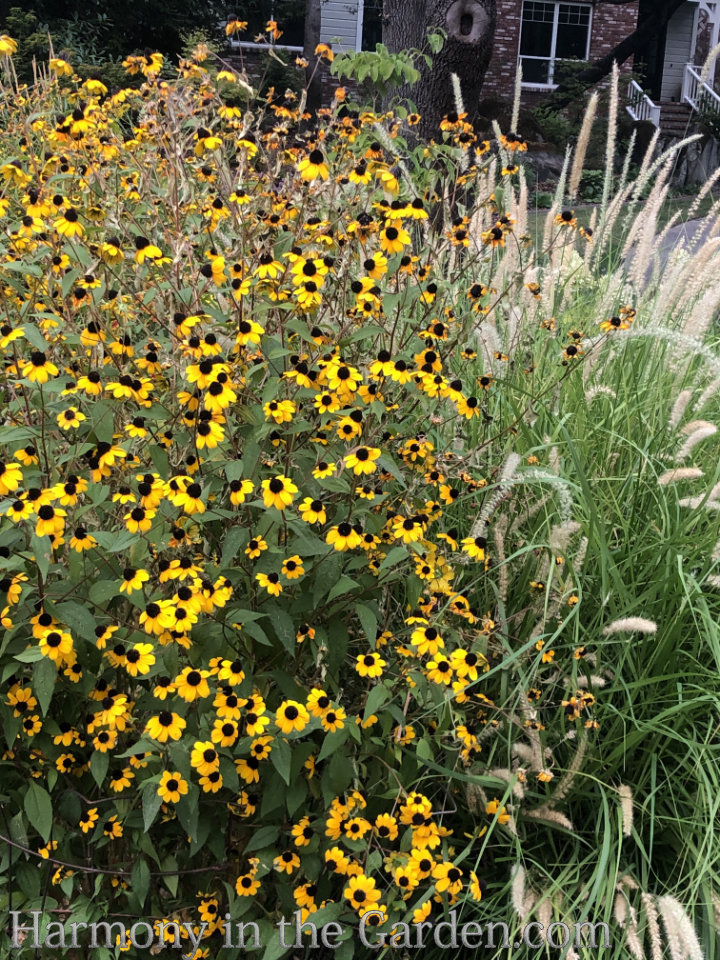 So, I decided to lean into it and create color echoes that harmonized with the lovely fire-hydrant-yellow color. 
If you can't beat 'em, join 'em, right?
In the spring and summer, bright yellow flowers from the helenium 'Mardi Gras' and euphorbia ceratocarpa surround the hydrant.
And late summer and early fall are filled with more yellow flowers, thanks to rudbeckia triloba (left) and the fall foliage of the amsonnia (above.)
What do I do in the winter when these are dormant?  Well…let's just say the hydrant provides the year-round color for me.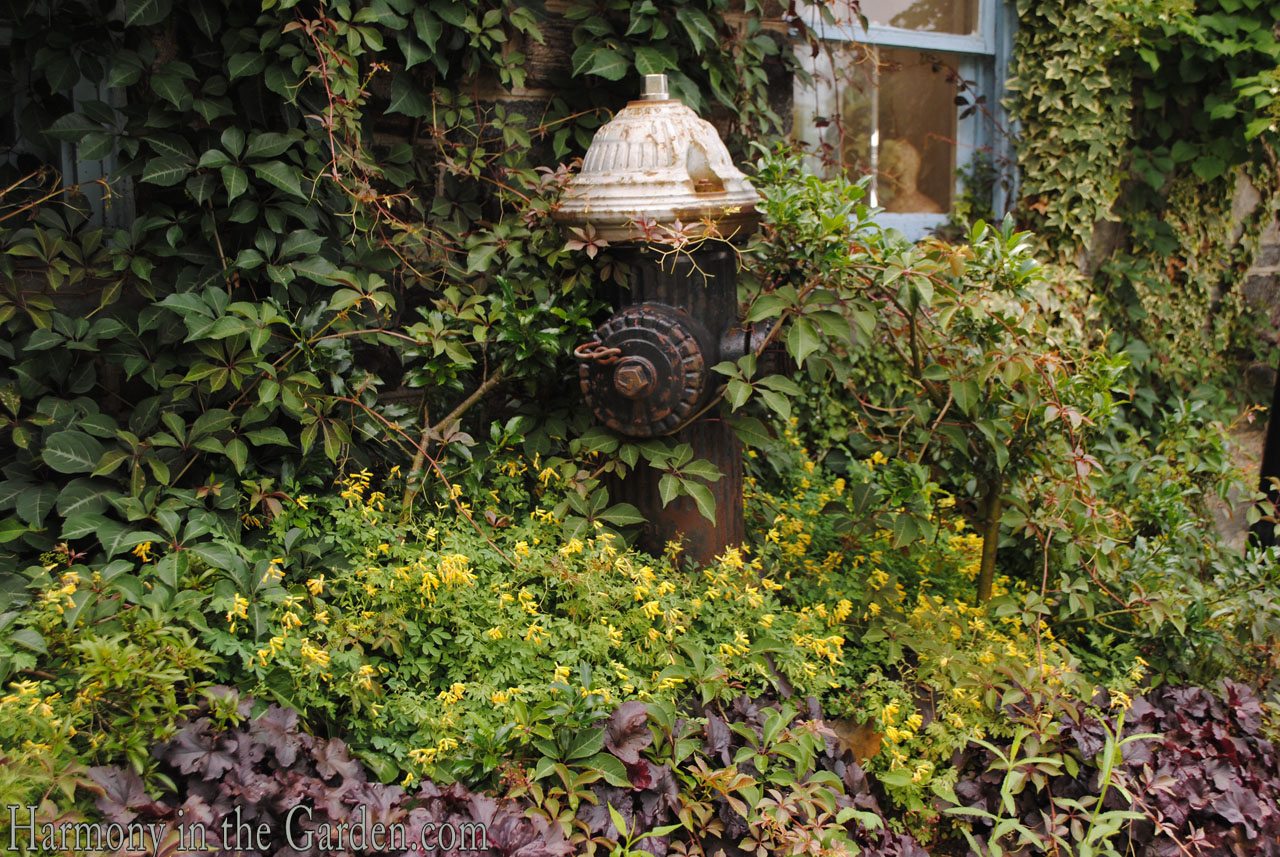 Plus, I figured if the fire hydrant at Wave Hill (read here) can look this good, maybe there's hope for mine!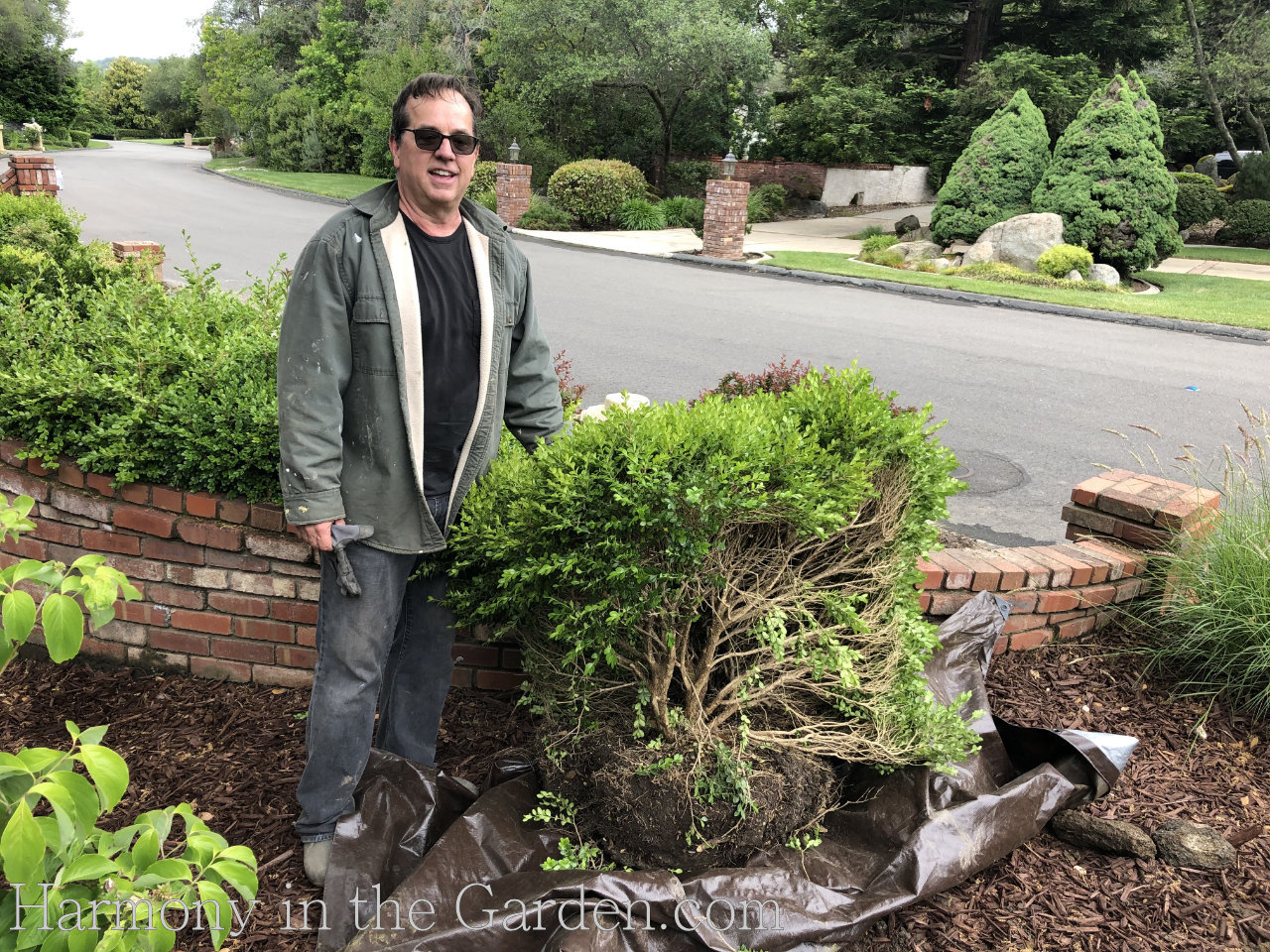 As mentioned above, we couldn't  bear to destroy the few healthy, established plants that were originally in this area (overgrown boxwood, thorny barberry, and nandinas.)
Especially since there were so few of them worth keeping!
So my poor husband just about killed himself digging them ALL up and transplanting them to better spots throughout my garden. 
We're pretty amazed that we had a 100% success rate – none of them have died in the 2 years since we moved them!
So if any of you wonder if you can do the same, I'd say absolutely give it a try (providing your back is strong enough!)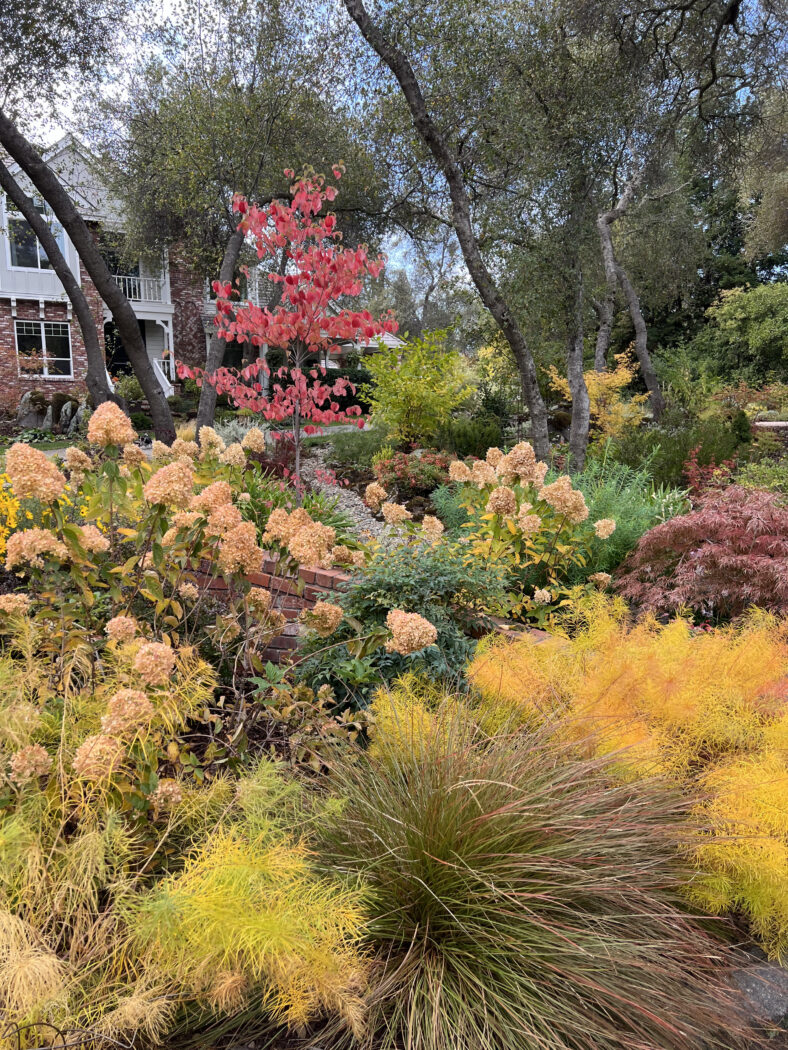 If you'd like to see more front garden transformations that focus on the entryway wow-factor, click here, here, or here.
I also want to mention an incredible book for those of you who are also plagued by those beautiful, but voracious, deer!  Karen Chapman has written Deer Resistant Designs, that is sure to provide tons of inspiration for stunning gardens that the deer won't decimate!