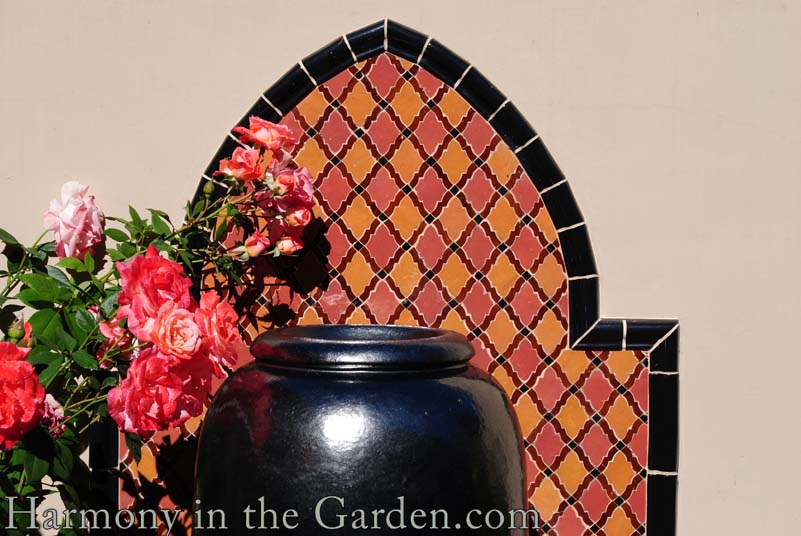 It's that time of year again when our homes and gardens are decked out in orange and black, and mine is no exception.  And what better occasion than Halloween to talk about one of my favorite colors in the garden – orange!  Last year I wrote about my favorite black plants, so it's only fitting that this year's post is all about orange.
In all the years I've been designing gardens, it goes without saying that orange is, hands-down, the color that gets picked on the most.  Time and time again new clients request that I not use the color orange in their garden. I know where this prejudice is coming from.  It's from driving by that home with all the marigolds lined up along the front pathway, with at least two-feet of space between them, like tidy little soldiers.  Am I right?   Once I acknowledge this (and promise not to do this in their own garden) they breathe a sigh of relief.  And when I show them how many beautiful shades of orange there are and how to use them in their gardens, more often than not they join me on the orange bandwagon.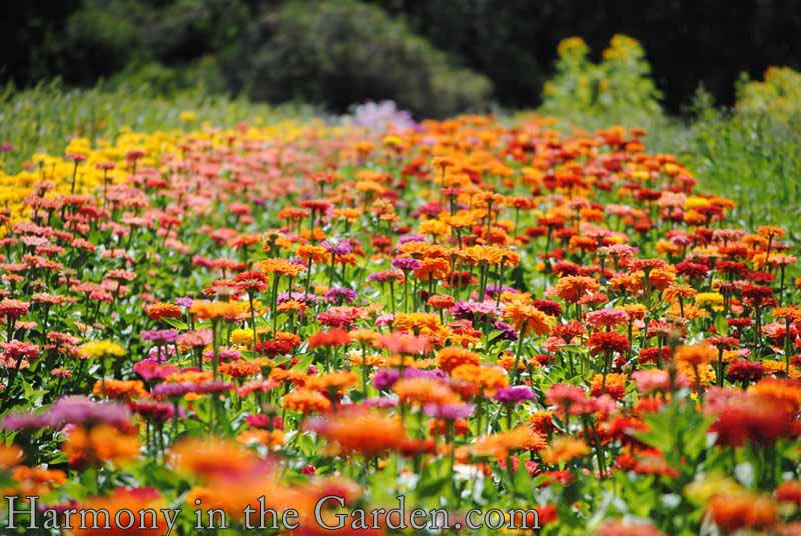 Except for one client.  She flatly refused any  hint of orange in her garden.  Over the years I'd bring my latest offering, hoping to see a glimmer in her eye, but nope – nothing.
Until about a year ago when I ran into her downtown.  Sheepishly she told me that she broke down and bought her first orange flower and loved it.  And then – drumroll please – she asked for more help picking out other shades of orange for her garden. Oh yeah, she drank the orange Kool-aid.
1.  Sneezeweed (Helenium 'Mardi Gras')
Otherwise known as Sneezeweed, which is such an unfortunate nickname.  Contrary to popular belief, they don't cause people to sneeze at all.  I've read that eons ago their leaves were used as some sort of snuff – hence their unfortunate nickname.
2.  Kangaroo Paws (Anigozanthos 'Tequila Sunrise')
When massed the together, the light and airy kangaroo paw-like blooms tower up to four feet in the garden, adding a colorful cloud of orange that lasts for months and months at a time.
Drought tolerant and deer-resistant these are some of my go-to plants for any sunny spot.

3.  Angel Trumpet (Brugmansia sanguinea)
This is a hardier version of the other brugs out there, tolerating colder winters and requiring a little less water than their thirstier cousins.
As a trade-off for their hardiness, though, these spectacular blooms have no scent.  But I don't care.  I much prefer their hot orangey-red color over the other pastel versions any day.

5.  Orange Siberian Globeflower (Trollius ircuticus)
Oh how I wish this was more drought tolerant!  Unfortunately it isn't, preferring consistently moist soil.  I've had good luck planting this in containers (where it's much easier to control the moisture level) and along a creek-bed that runs through a client's property.
It has a reputation for re-seeding a little too prolifically, but with our lack of summer rainfall I've never seen a single seedling.

6.  Lion's Tail (Leonotis leonurus)
For those of you who garden in hot and thirsty, deer-prone areas this one's for you.  Blooming for months at a time and requiring nothing more than a hard pruning once a year, the towering 3-foot spires of blooms will brighten any garden.
The spent flowers are pretty cool, too, and look beautiful gathered in a vase.

7.  Mirror Plant (Coprosma 'Pink Splendor')
The always-shiny variegated foliage of this 3-foot evergreen shrub never fails to wow visitors to my garden.  And depending on the temperatures outside, it ranges from soft to vibrant hues of pink, green and orange.  I often use this as one of the 'bones' of a garden bed, providing year-round interest.
It looks great when used in flower arrangements, too.
8.  Red Hot Pokers (Kniphofia uvarias)
Of course I can't forget to include one of my favorite plants – the Red Hot Poker (which isn't necessarily red, btw.)
I've written more about them here, but suffice it to say that their torch-like blooms come in a whole range of colors (and sizes) besides red or orange.  Truly a fantastic and reliable staple for any garden.

9.  Bulbine frutescens 'Hallmark'
Okay, ready for my Bulbine pitch?
It's evergreen, has beautiful lush green leaves, blooms off and on throughout the entire year, can grow in the full blazing sun or partial shade and is deer-proof.
Oh, and if it outgrows its space in a few years you can easily snap a clump off to transplant to another part of your garden.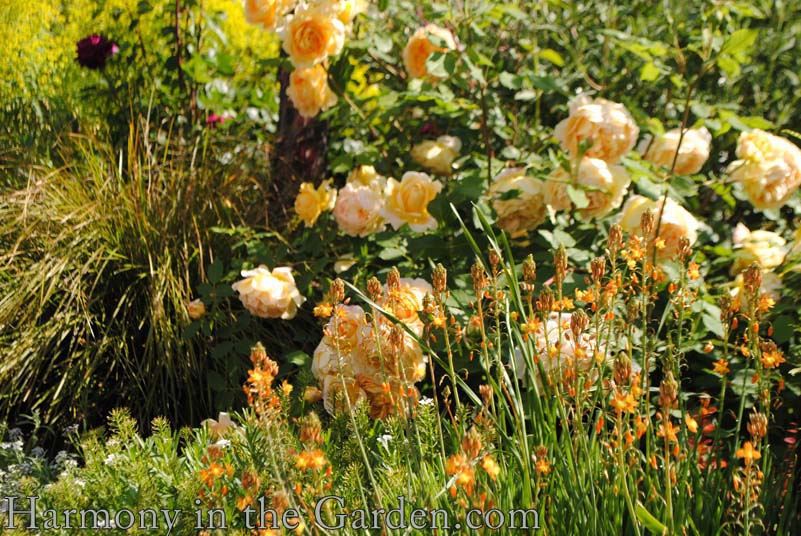 I love Bulbines so much it gets two photos for this post!
Even though it's a succulent, it's right at home in a more traditional English-style garden bed.
See how happy it is planted at the front of this border?  It's a natural companion to roses (that's a 'Golden Celebration' behind it.)
10.  Succulents!
And finally….I couldn't forget the zillions of succulents that have fantastic blooms in all shades of orange.   Lots of people plant them in their gardens for their fantastic texture or structure, but don't forget – they bloom, too!  These are just a few of my favorites.
What are some of your favorite orange plants?