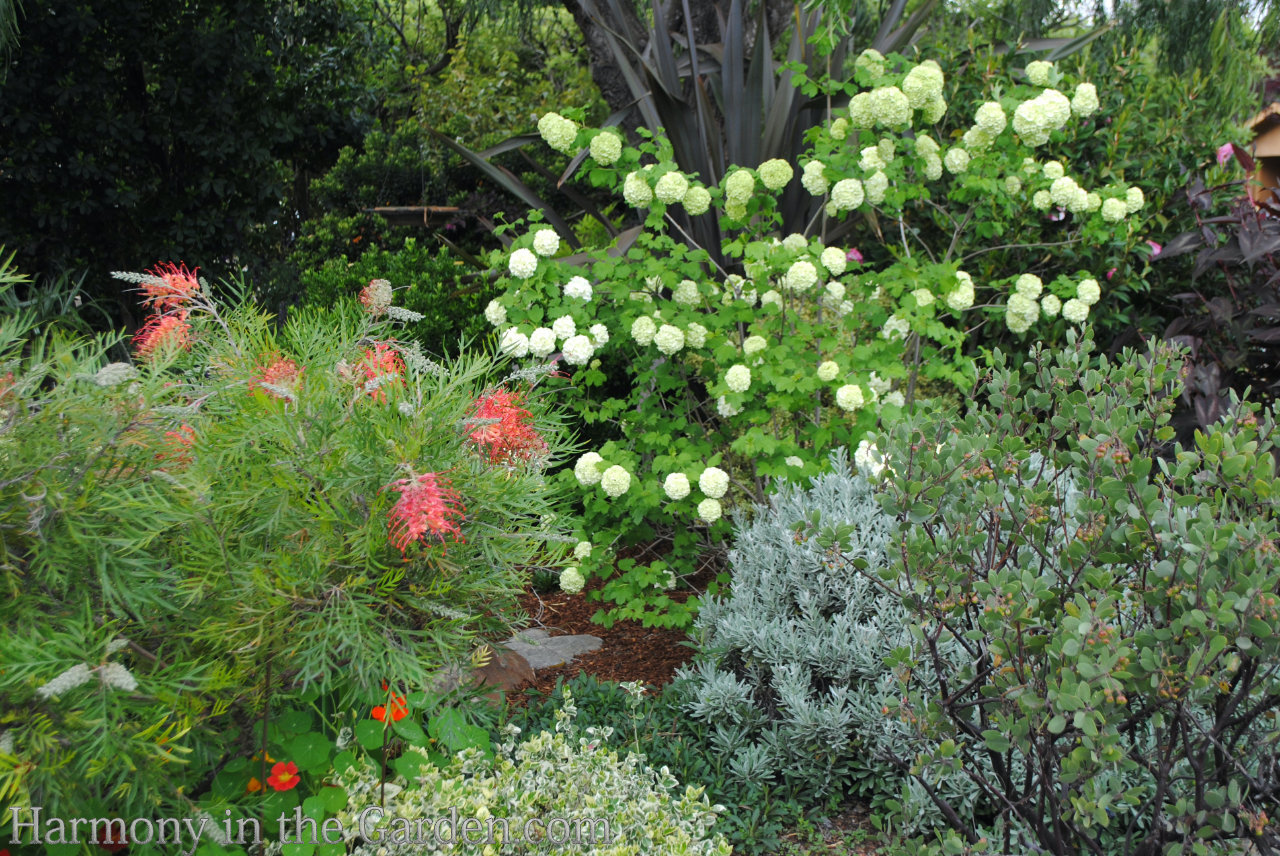 I love designing with ball-shaped flowers. 
Don't get me wrong, I also adore spire-shaped flowers (click here if you missed that post!)
However, there's something about spherical shapes that always makes me smile.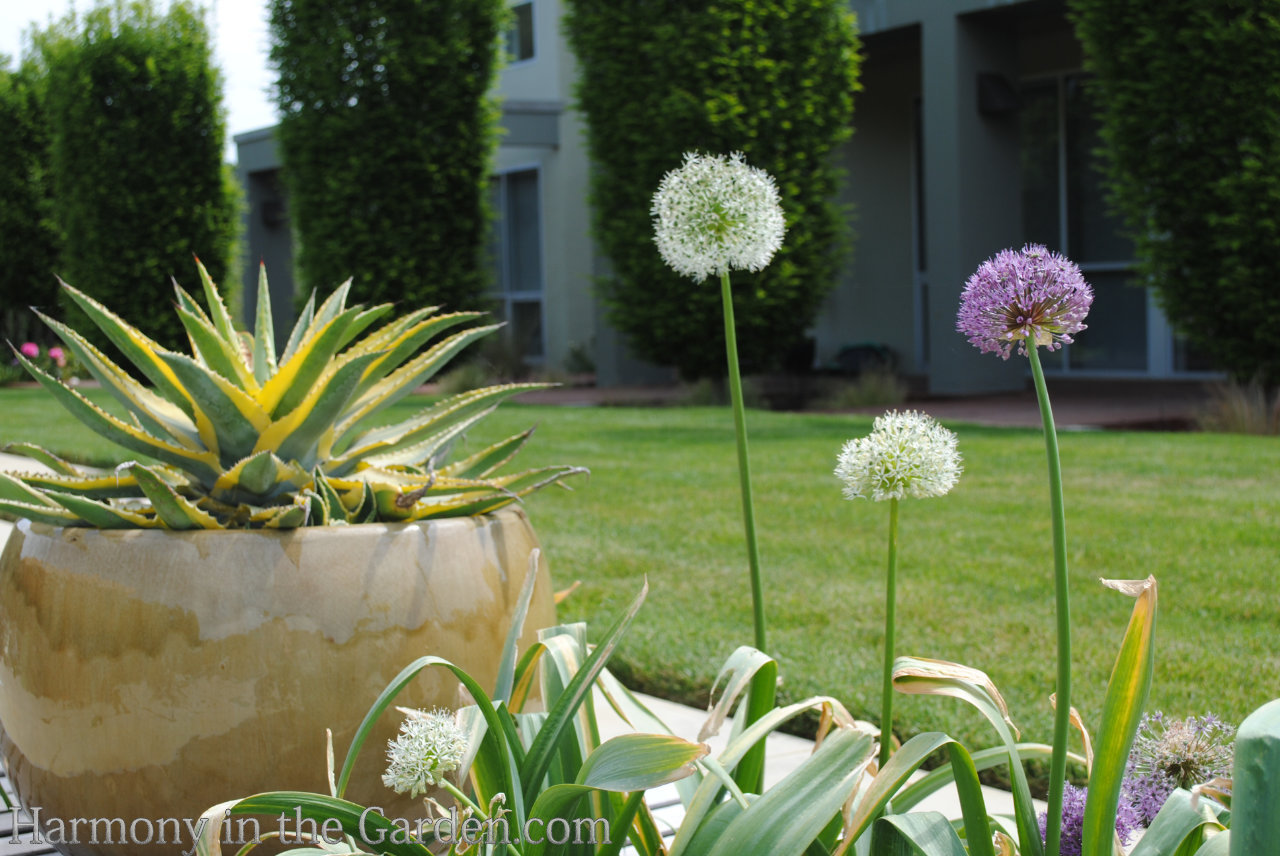 Maybe its because the lollipop shapes tend to be more playful? 
Or maybe its because the symmetrical, round balls are such a fantastic opportunity for contrast.  
Either way, I love them all.  Today I'm sharing with you some of my favorites, as well as how to design with them.   Enjoy!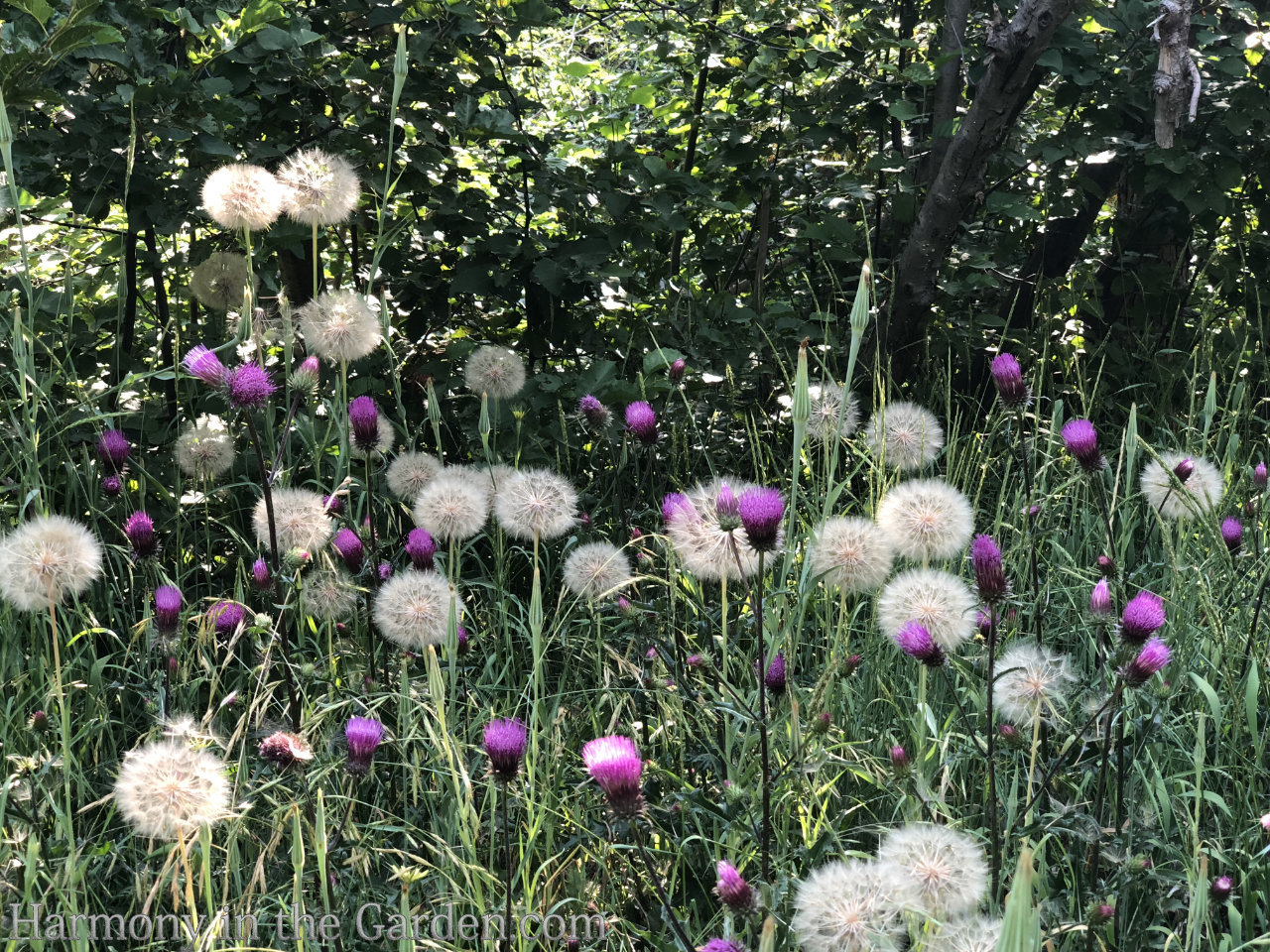 Repeating the ball-shape among different flowers is a sure-fire way to add some excitement to your garden's bed.
While hiking at Lake Tahoe, I found this stunning combination of salsify seed heads and globe thistle flowers.  
What an impact this spherical repetition makes!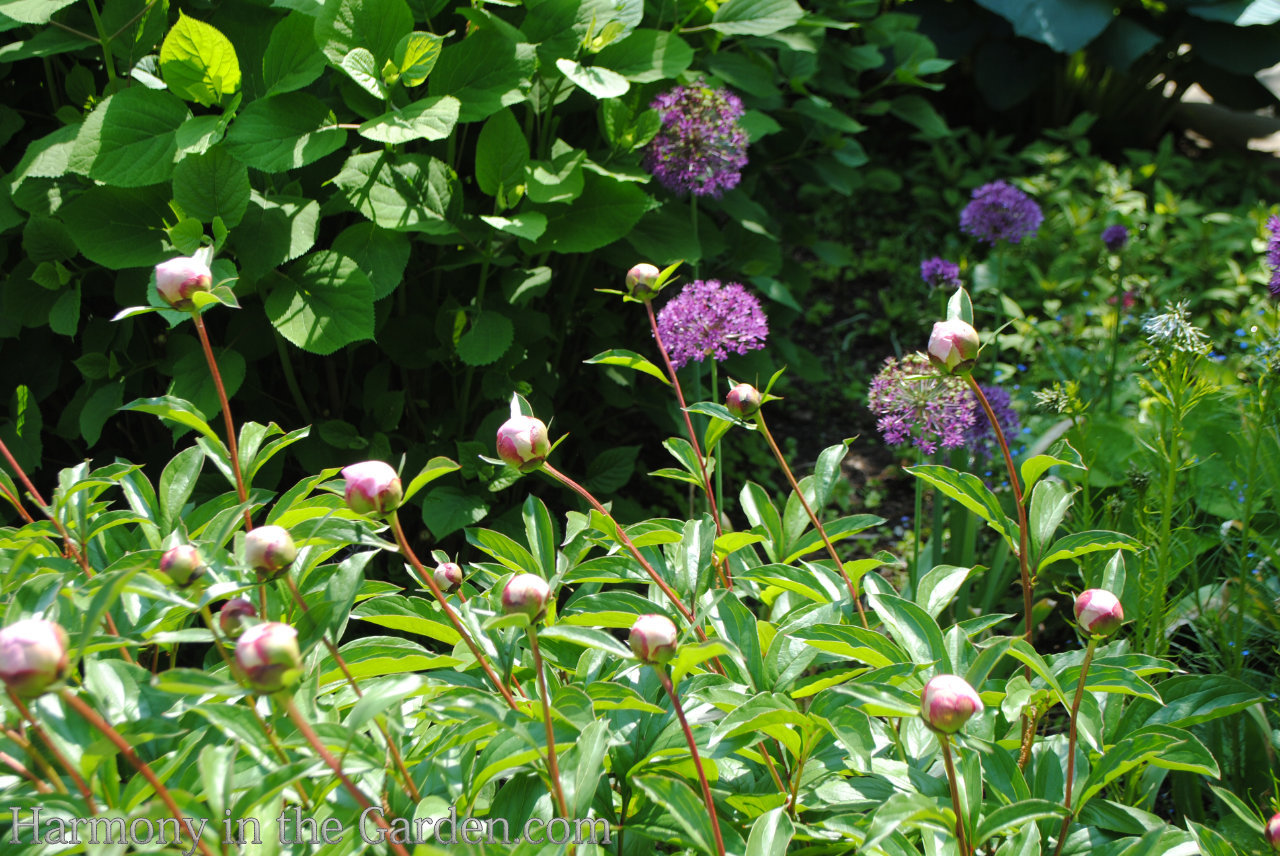 In this example, the ball-shaped heads of purple allium flowers echo the tight ball-shaped peony buds.
It's subtle, but highly effective!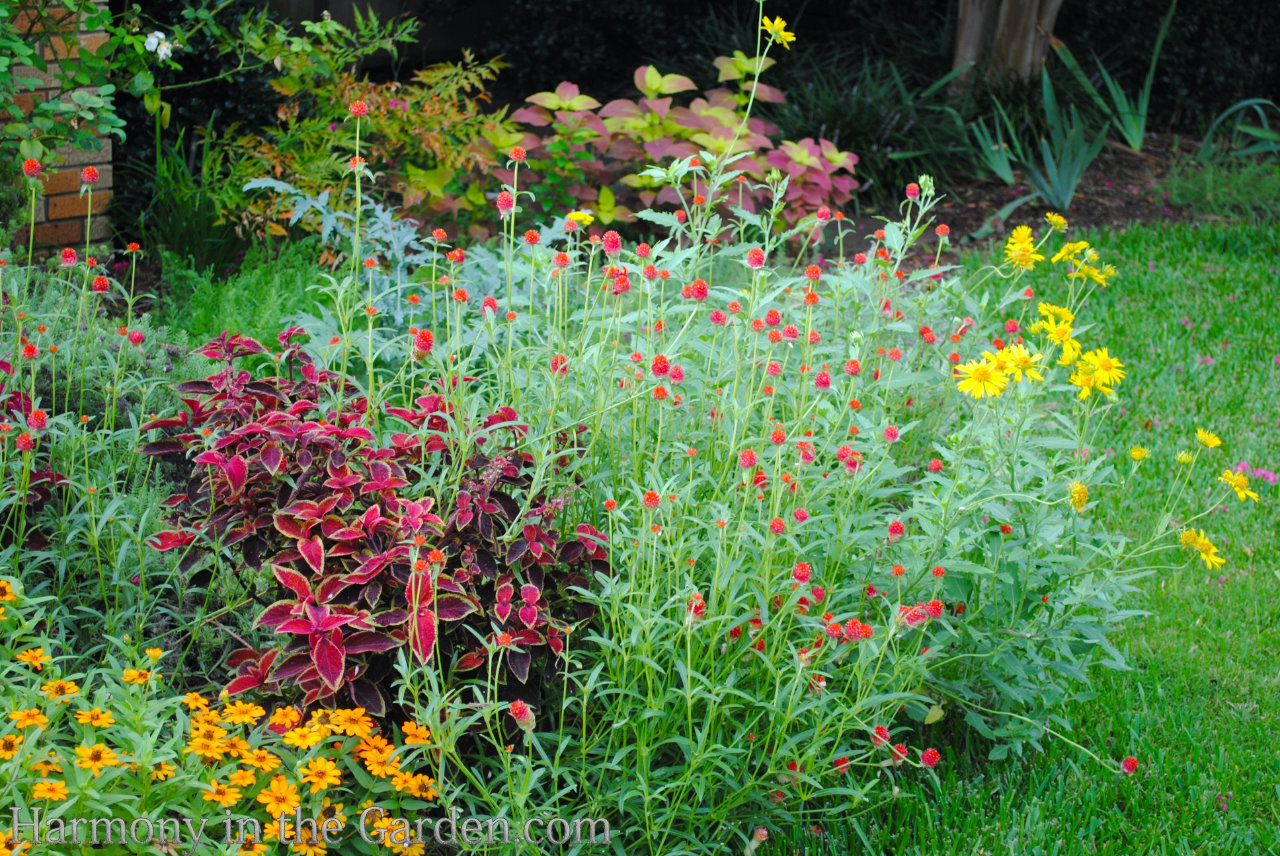 While there aren't repeating ball-shapes in this example, it does illustrate how the red globes of gomphrena 'Strawberry Fields' echo the surrounding burgundy and red colors.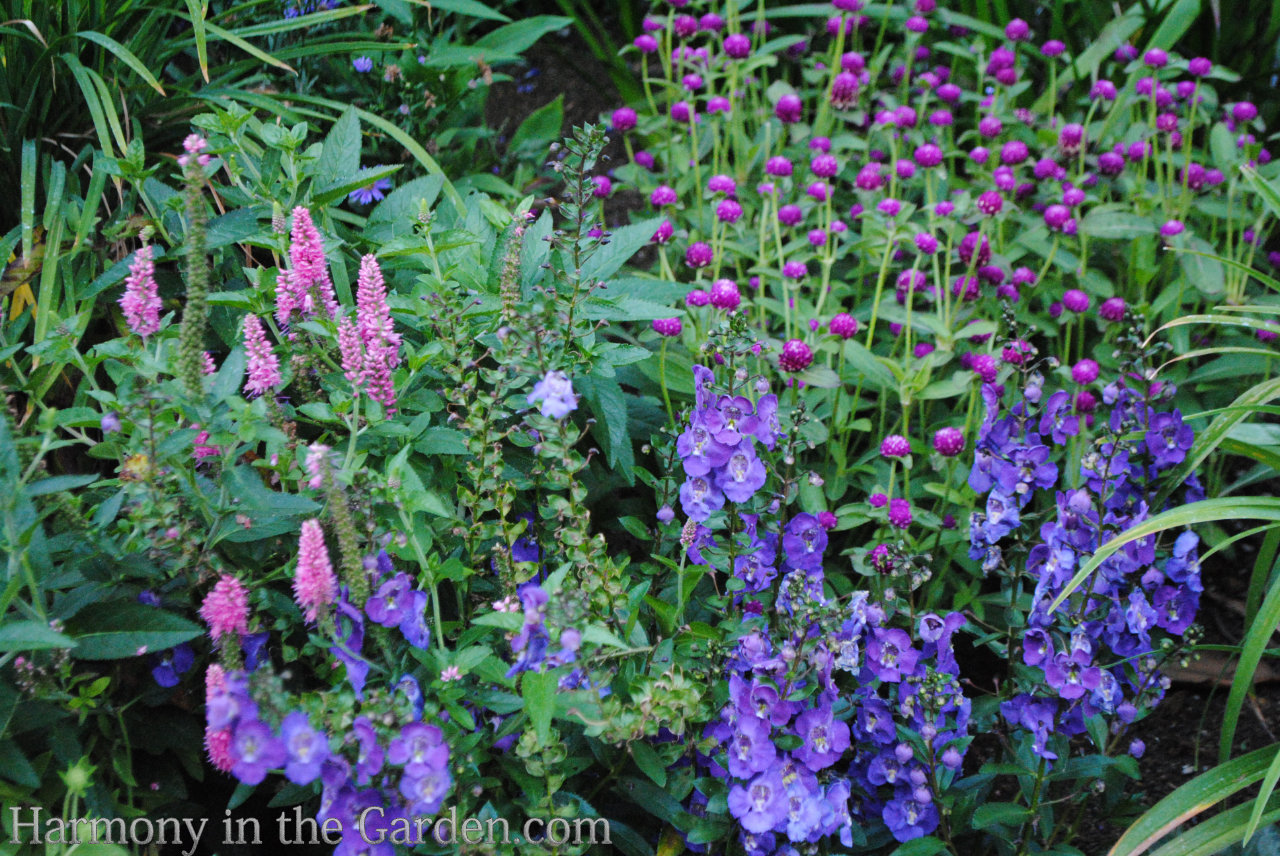 Just as repetition is important in the garden, so is contrast.
Whether from texture, shape, or form, contrast in the garden helps prevent a garden from looking too predictable.
In this example, while the colors echo one another, the different flower shapes keep it dynamic (especially those darling magenta gomphrena balls!)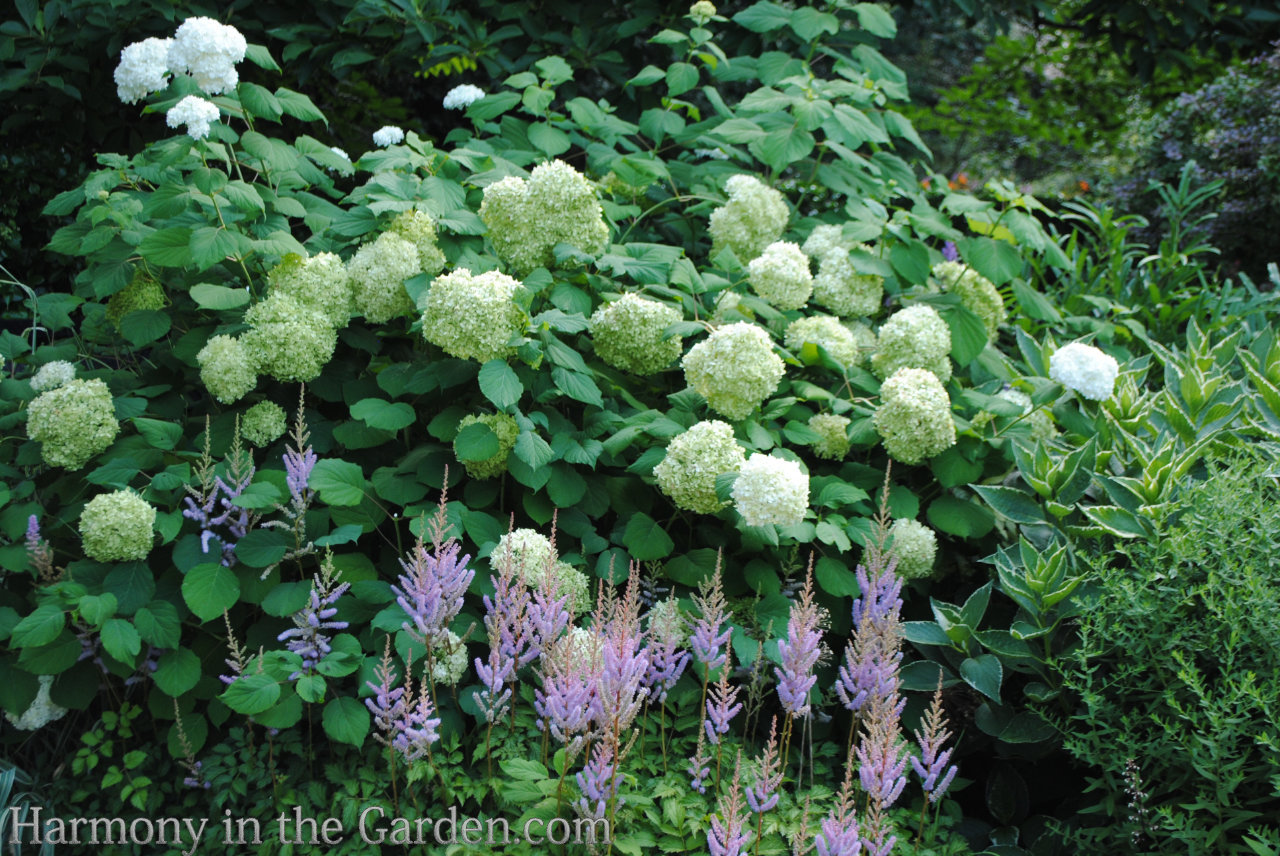 In this two-plant combination, the round globes of the 'Annabelle' hydrangea beautifully contrast with the pink spires of the astilbe.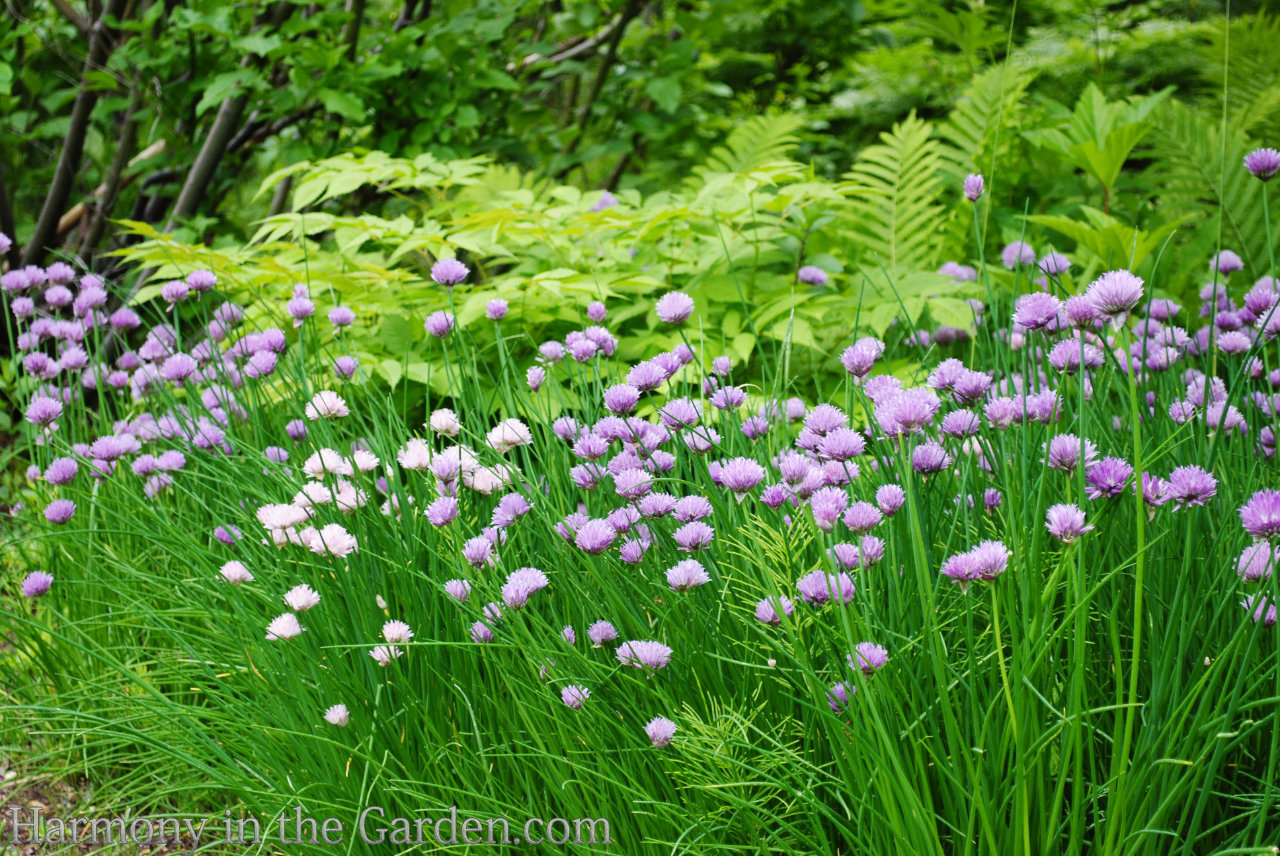 In another two-plant combo, the chive's lavender lollipop flowers provide playful contrast with the fern's oversized triangular foliage.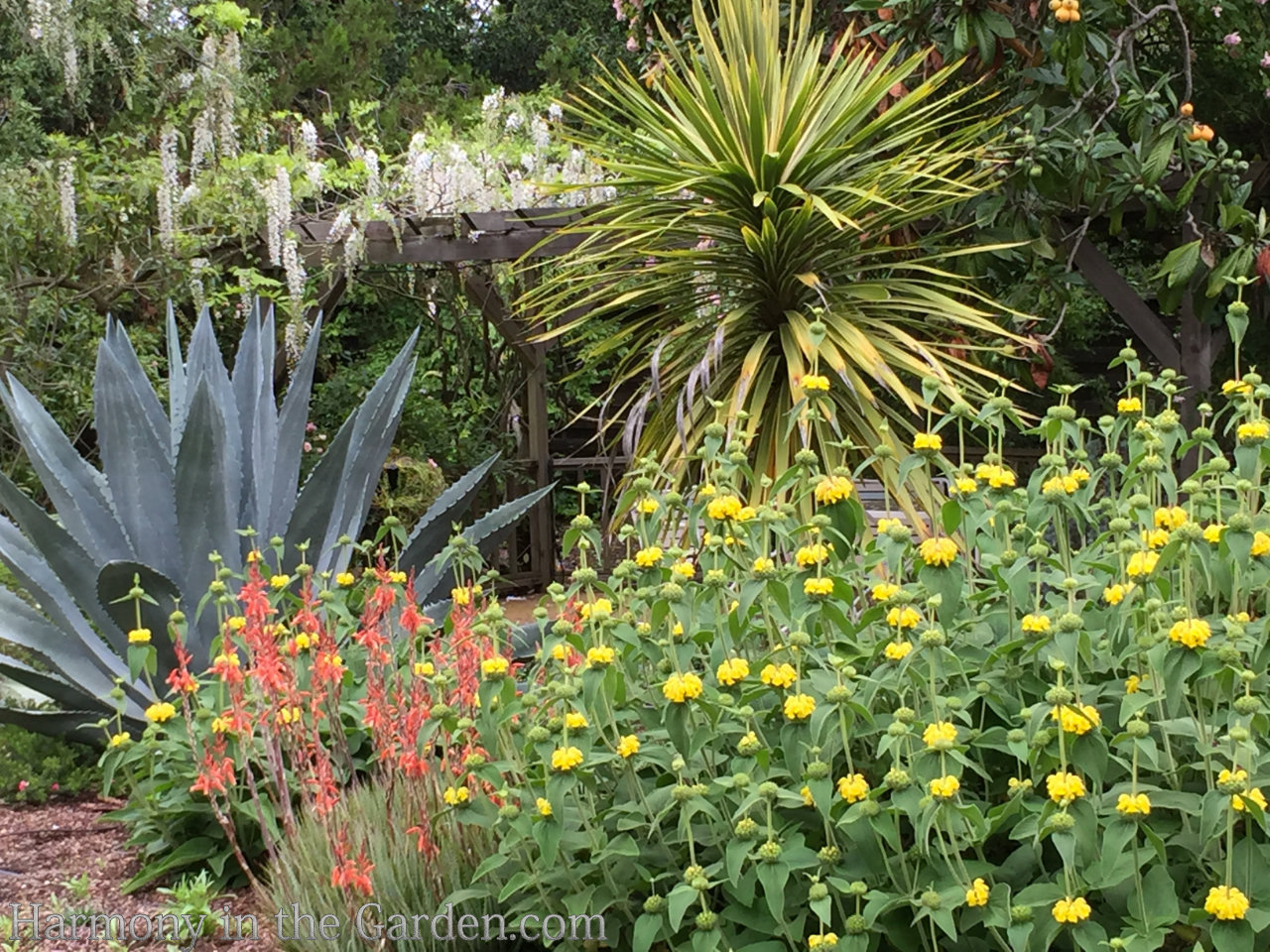 In this example, I contrasted my client's spiky blue agave with the yellow balls of the phlomis fruiticosa (Jerusalem Sage).
3.  Add some visual drama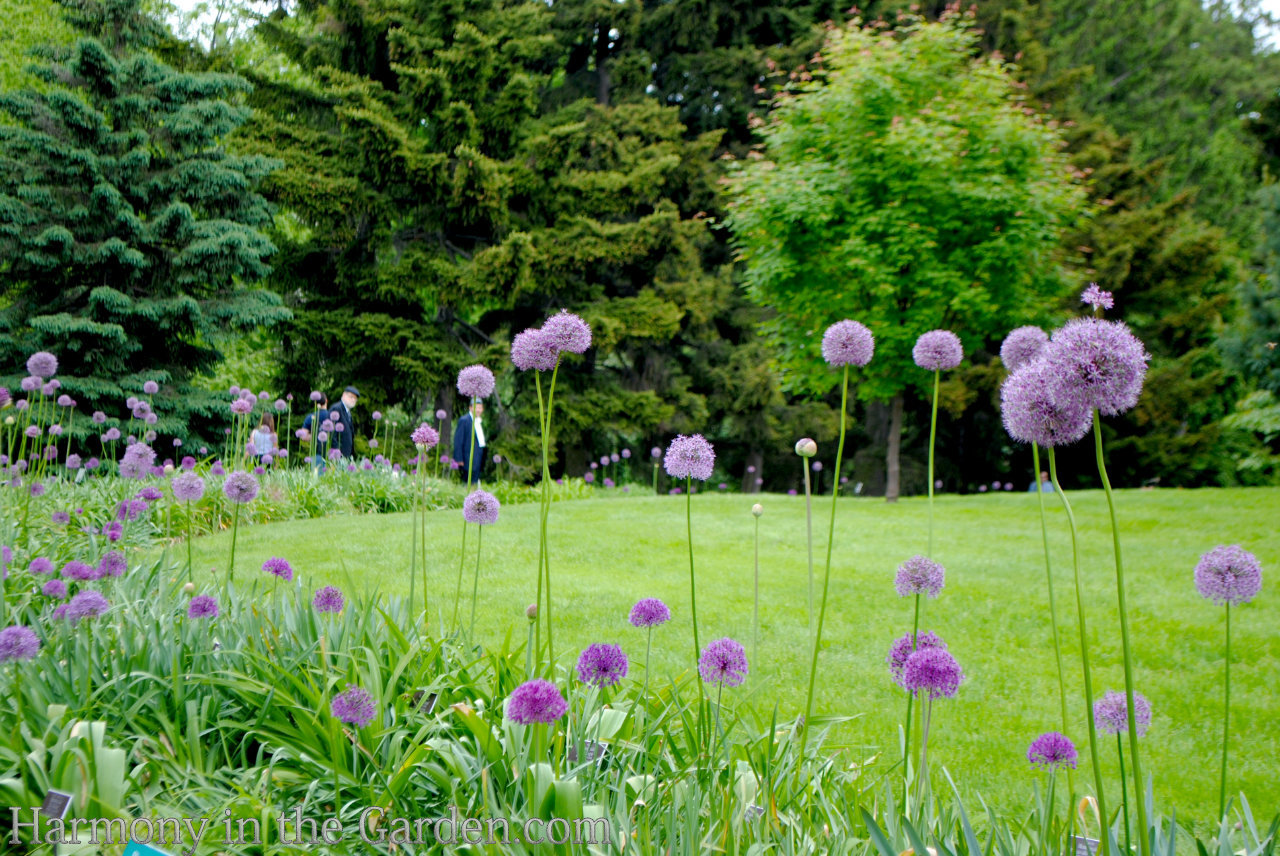 The oversized globes of allium flowers appear to float above the lower-layer plants in this garden.
The effect is mesmerizing, almost as if they're bouncing along, beckoning you to follow the path.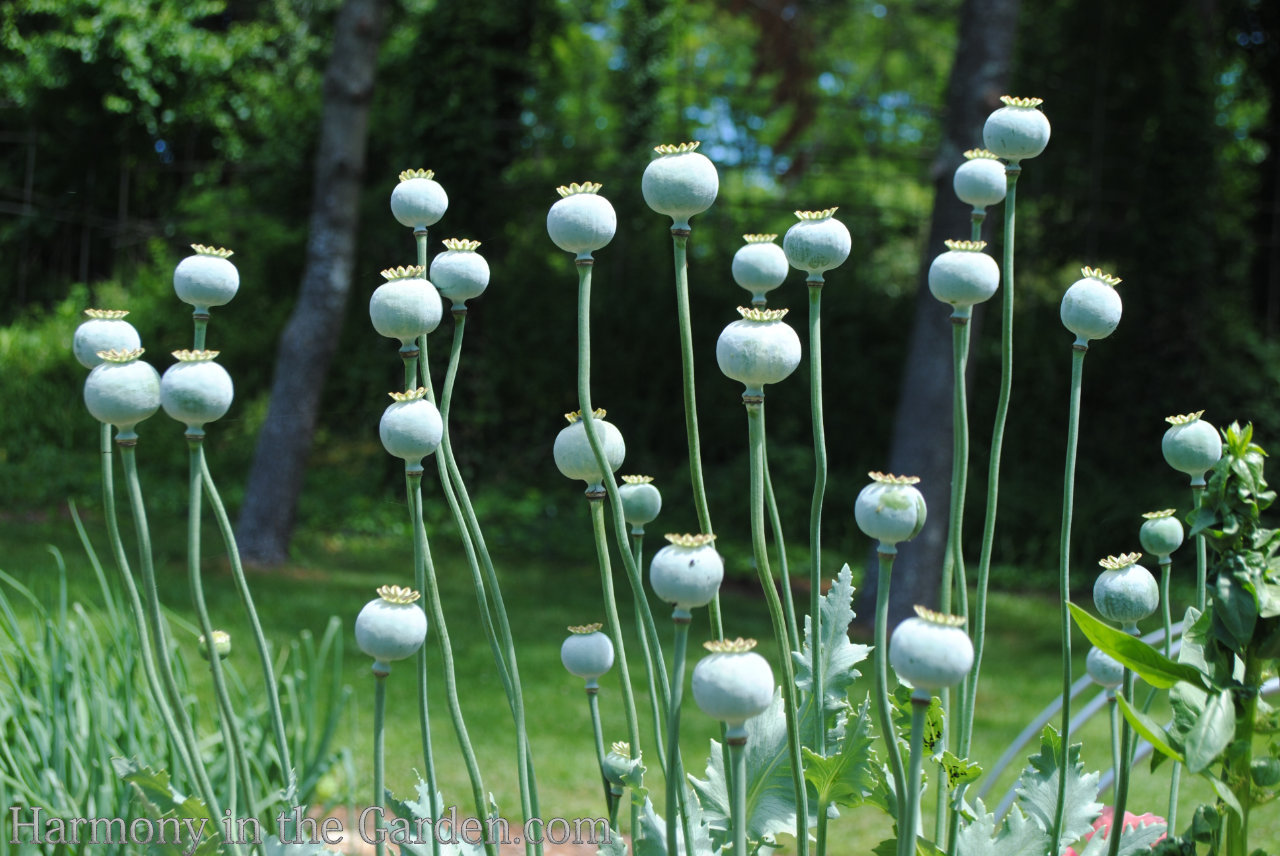 Nothing quite beats a cluster of spherical opium poppy seed heads for making a statement in the garden.
Add in the glaucous color, and you've got some DRAMA!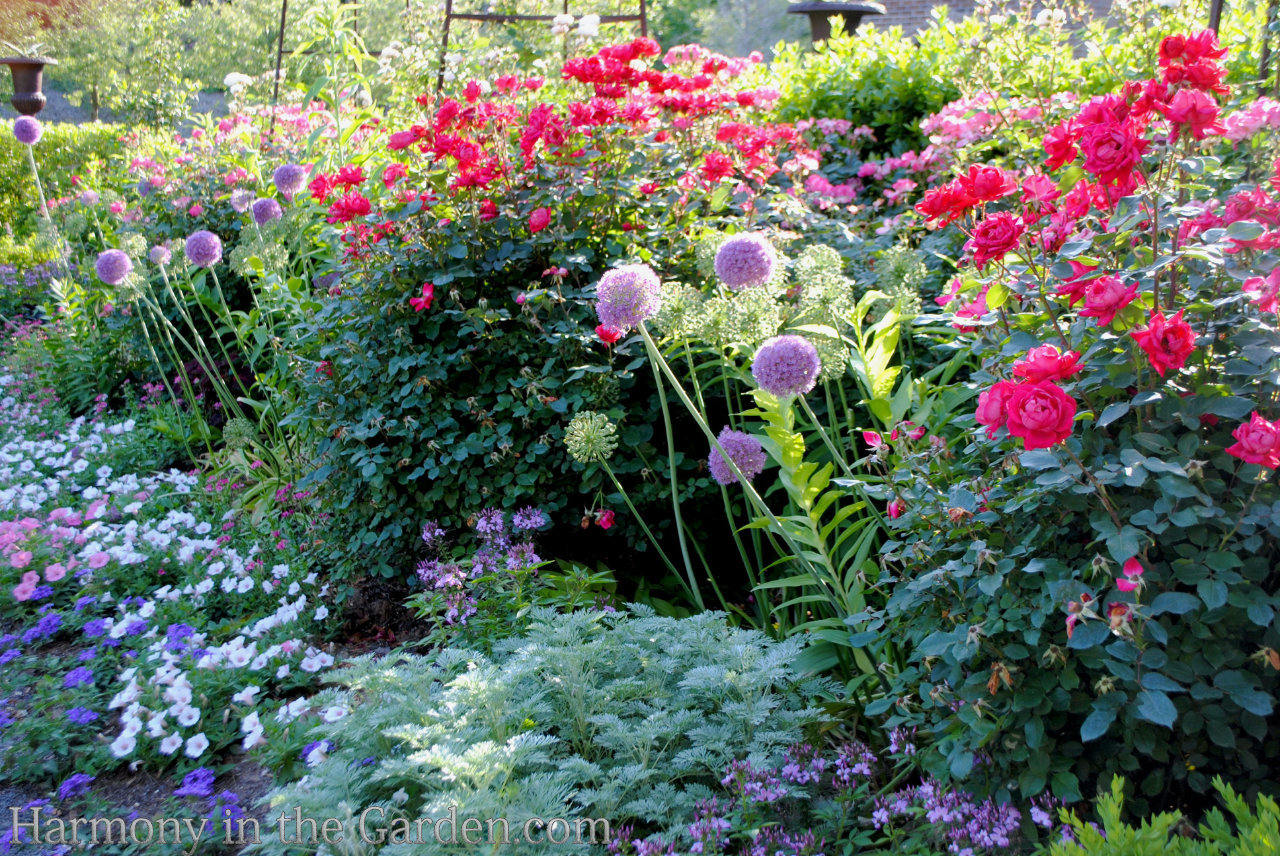 A few years ago I was lucky enough to spend a weekend at the incredible and expansive garden of P. Allen Smith (click here for more about my visit.)
On our last evening there, we had dinner in the garden, surrounded by this voluptuous border. 
The spherical 'Globe Master' allium heads, illuminated by the setting sun, took my breath away. 
Absolutely perfect!
Below are some examples of ball-shaped flowers that are perfect for the front of the border.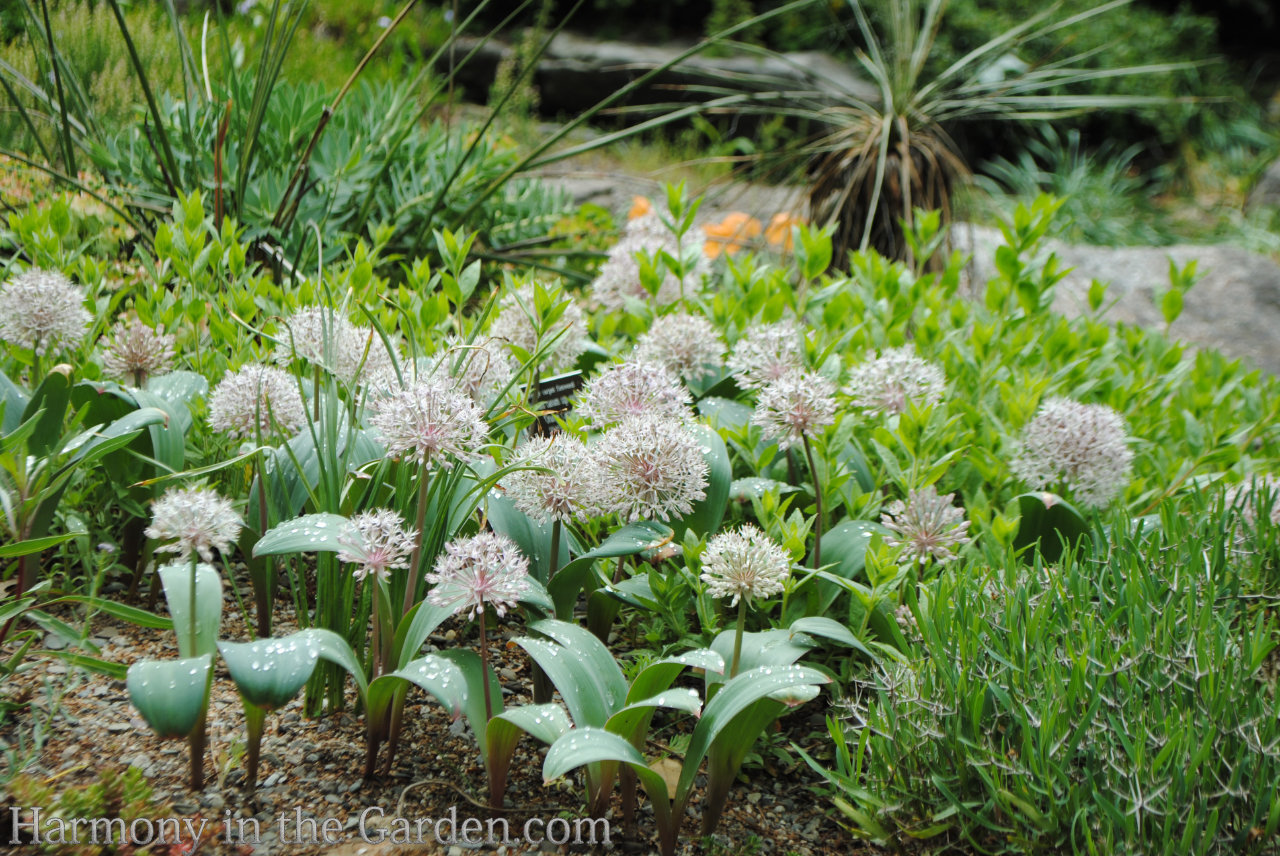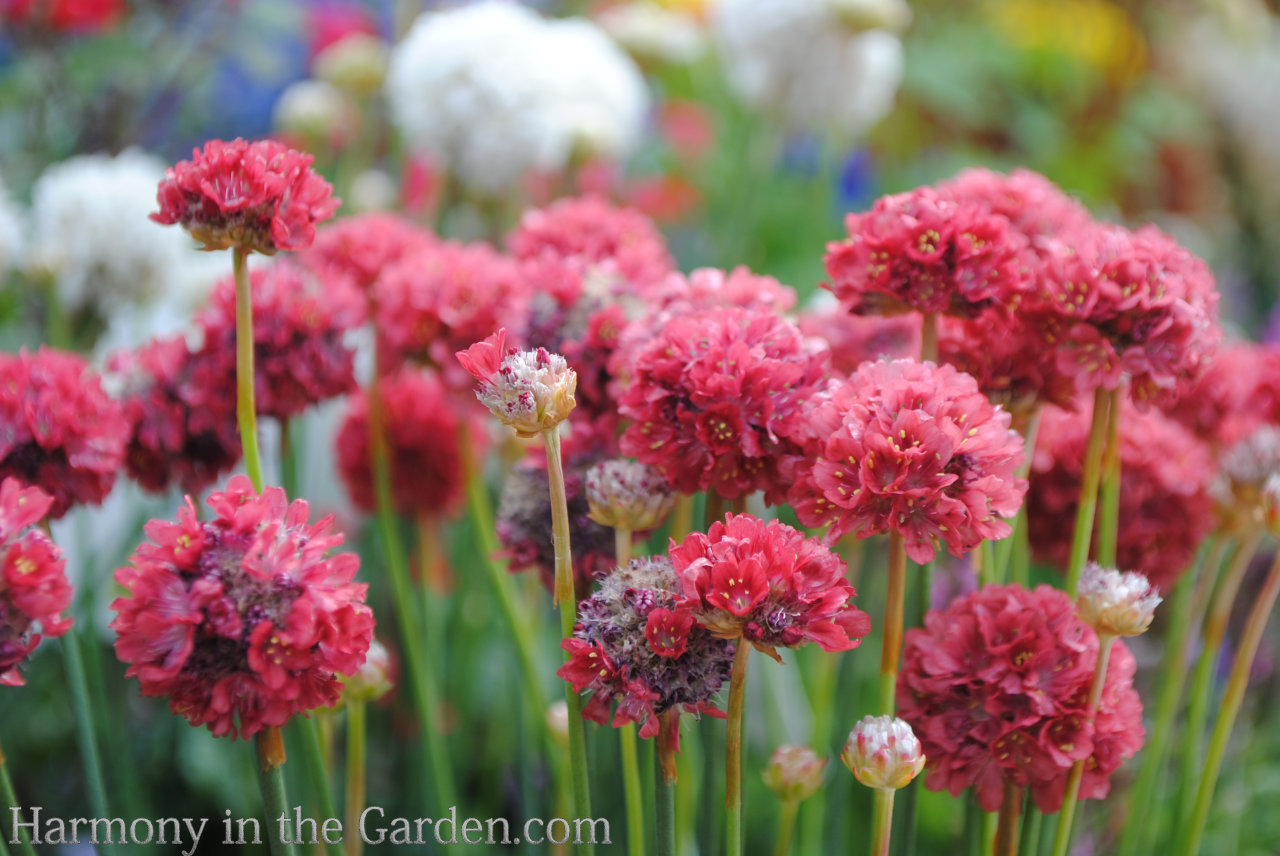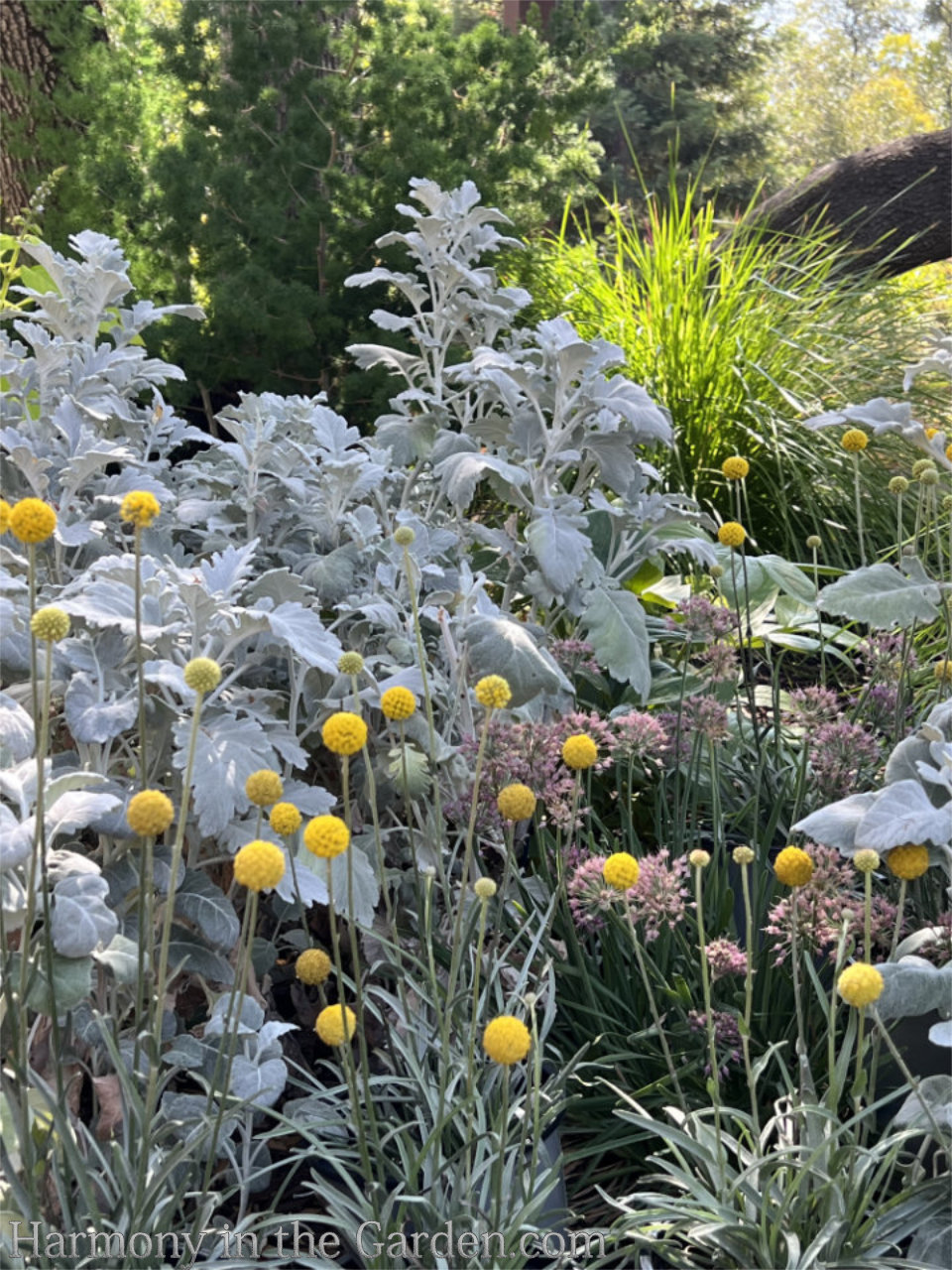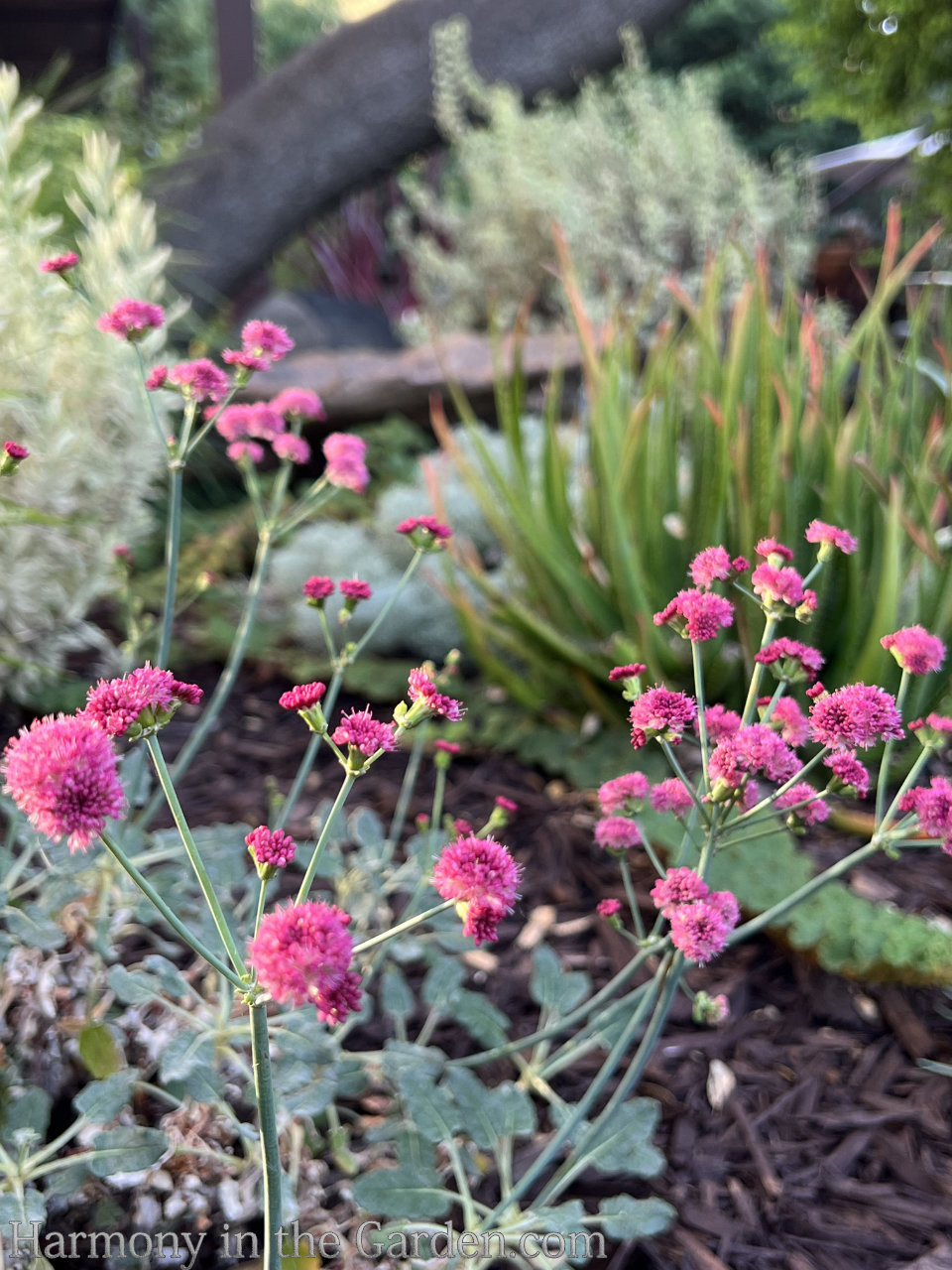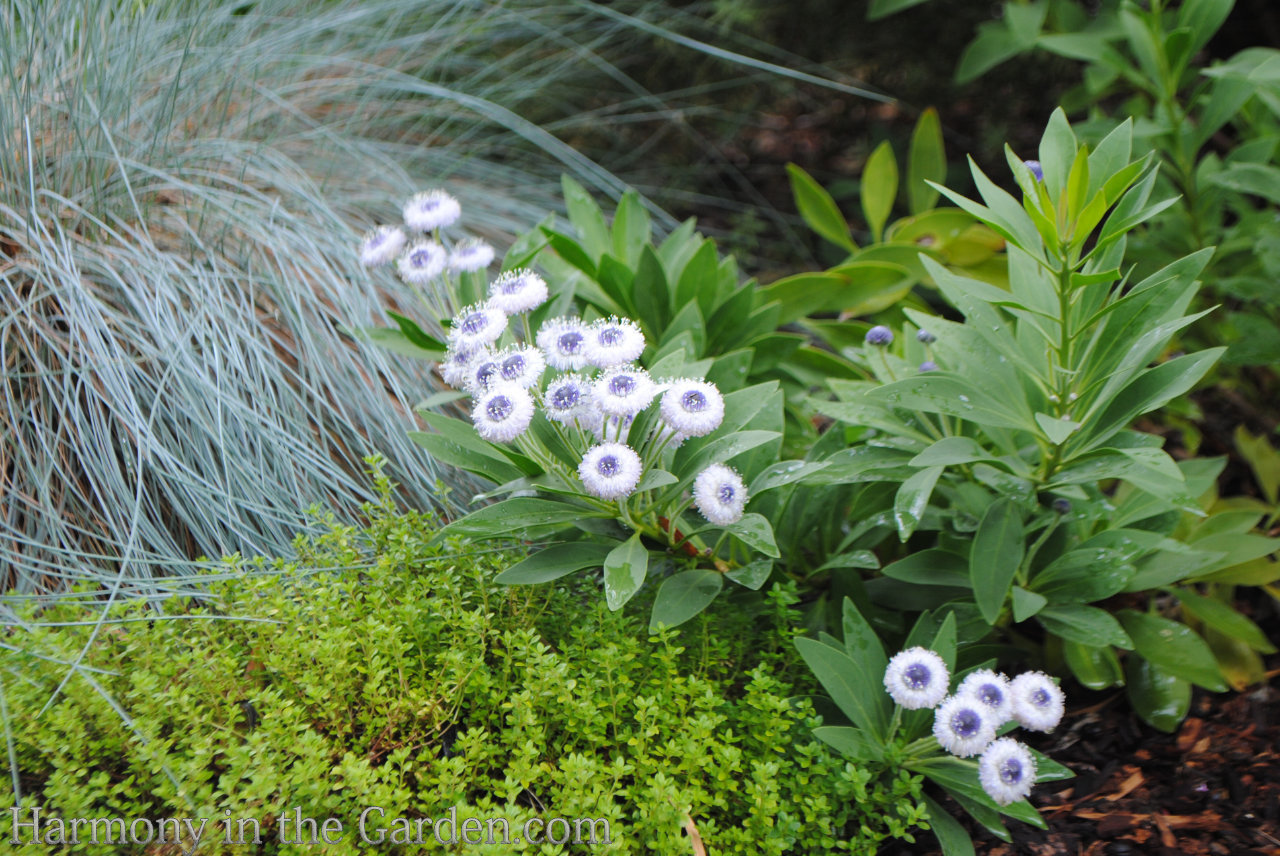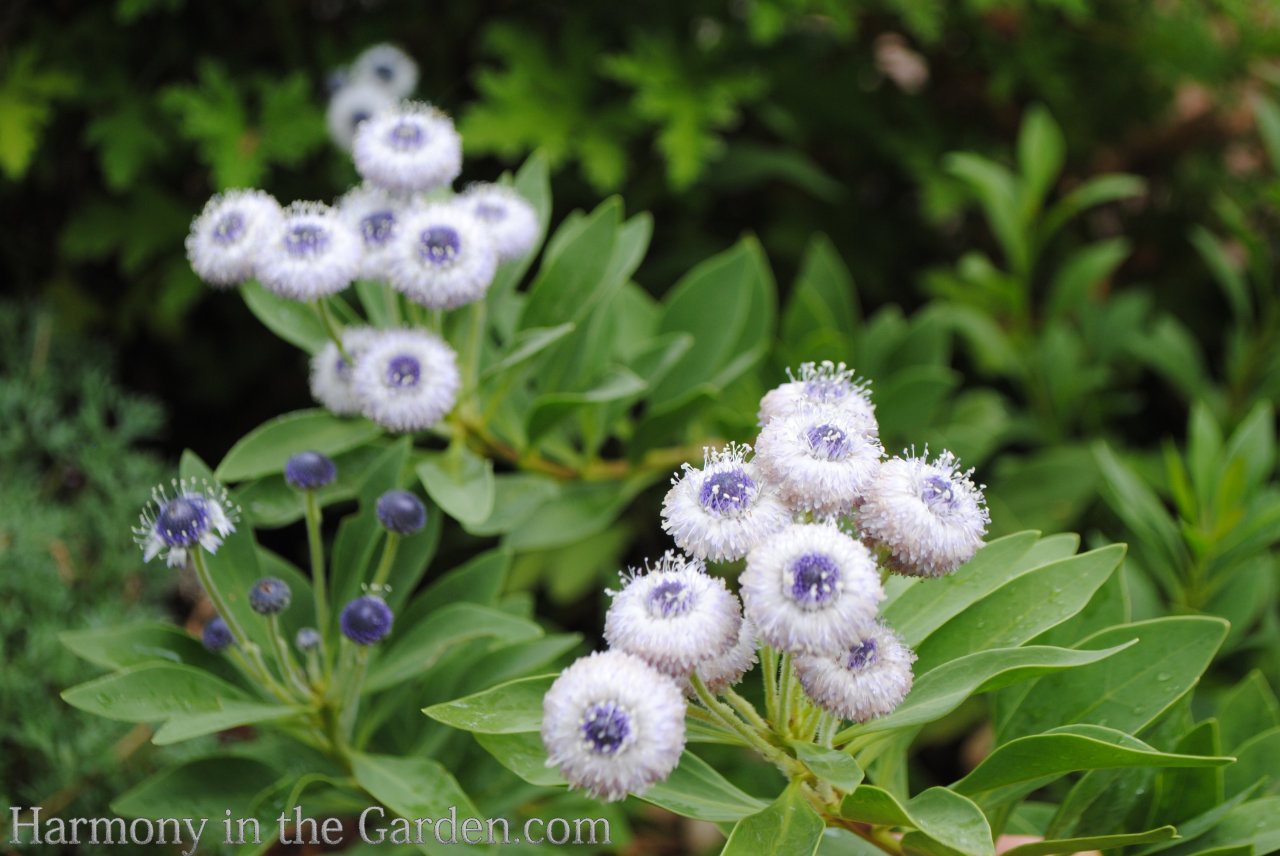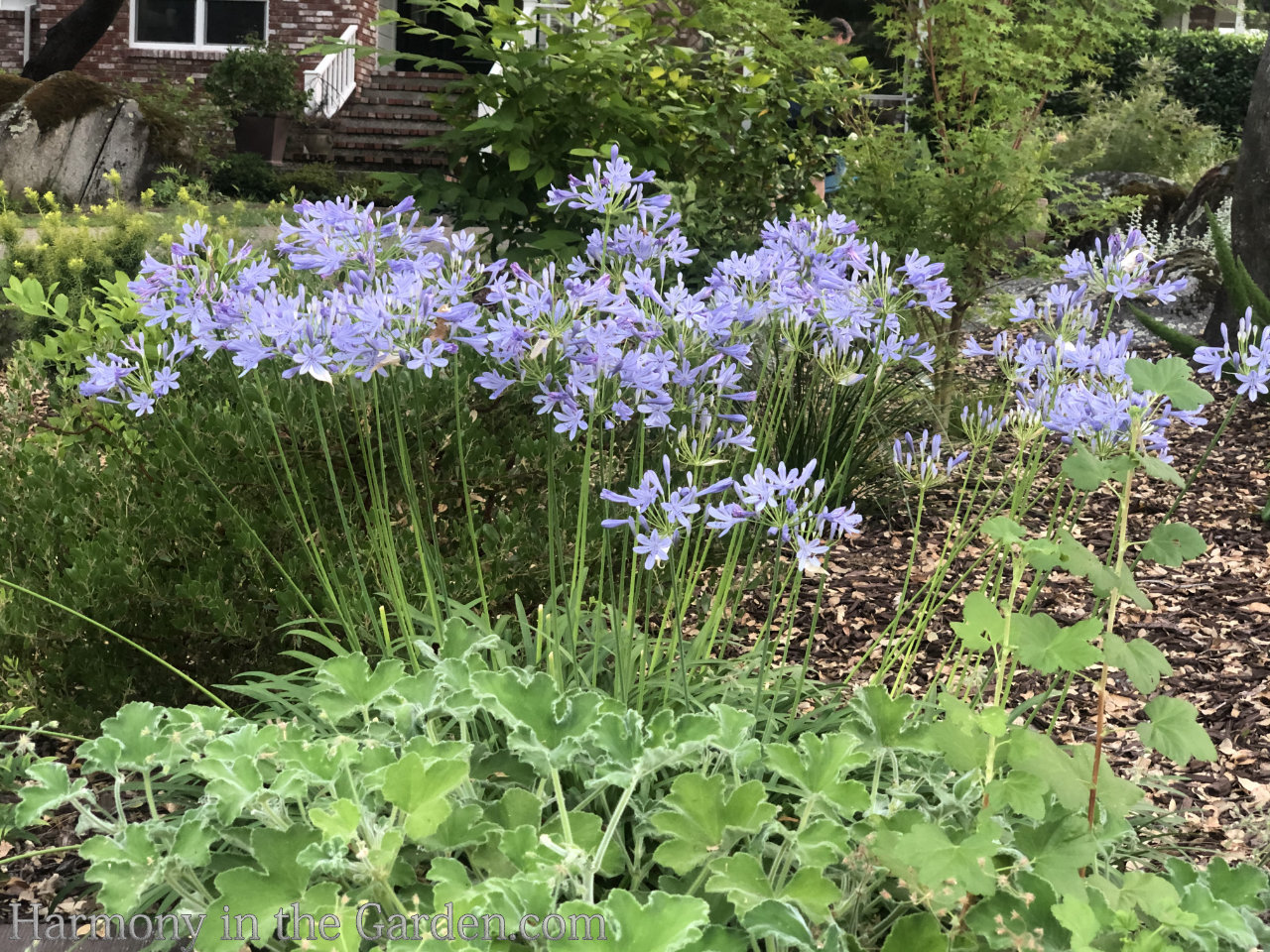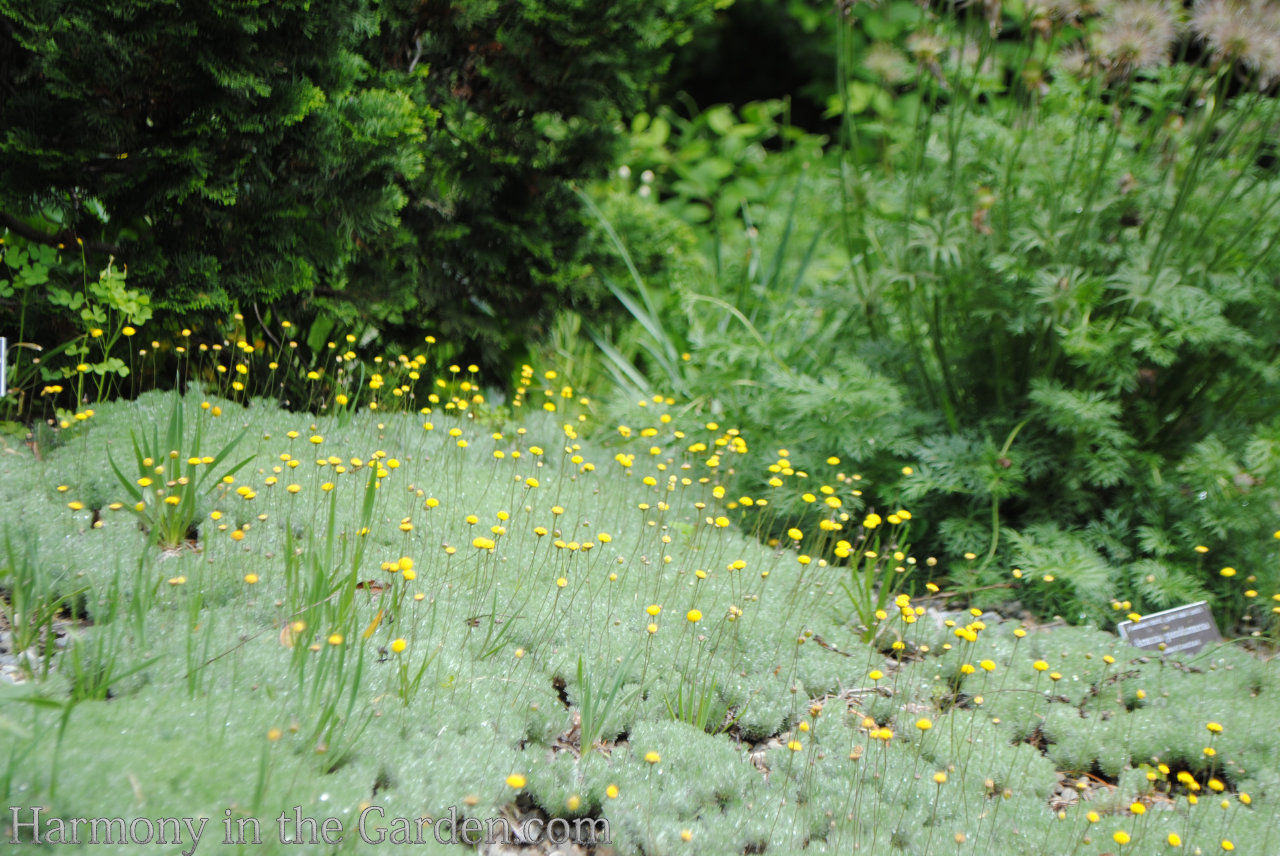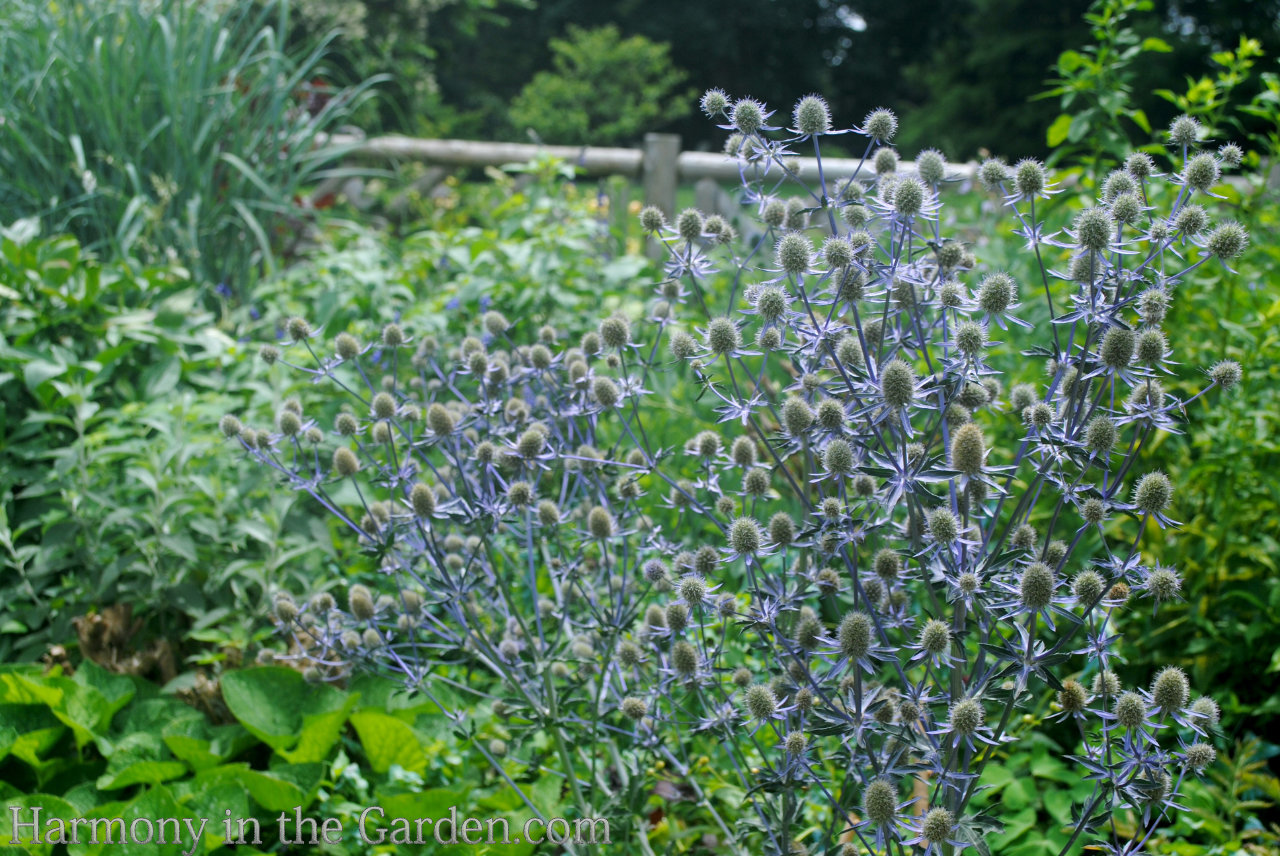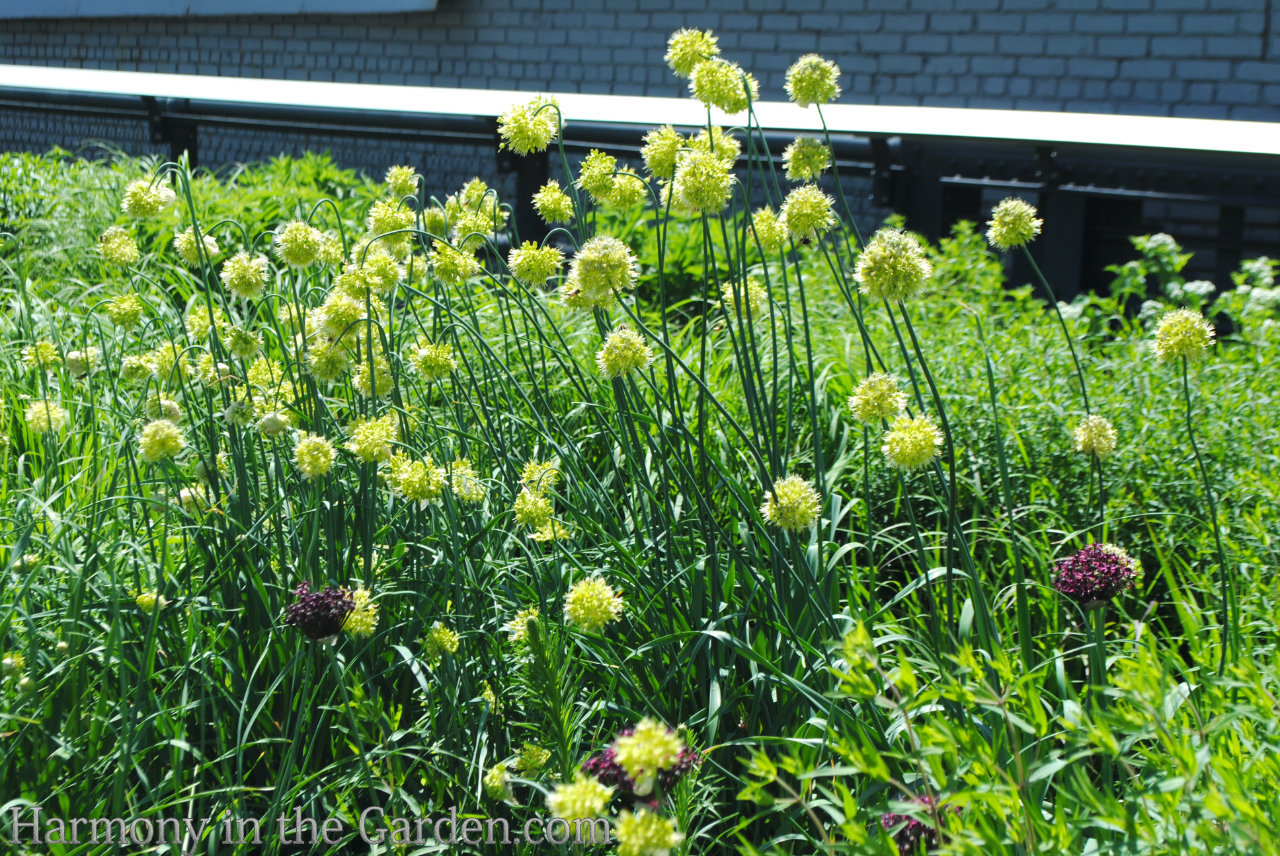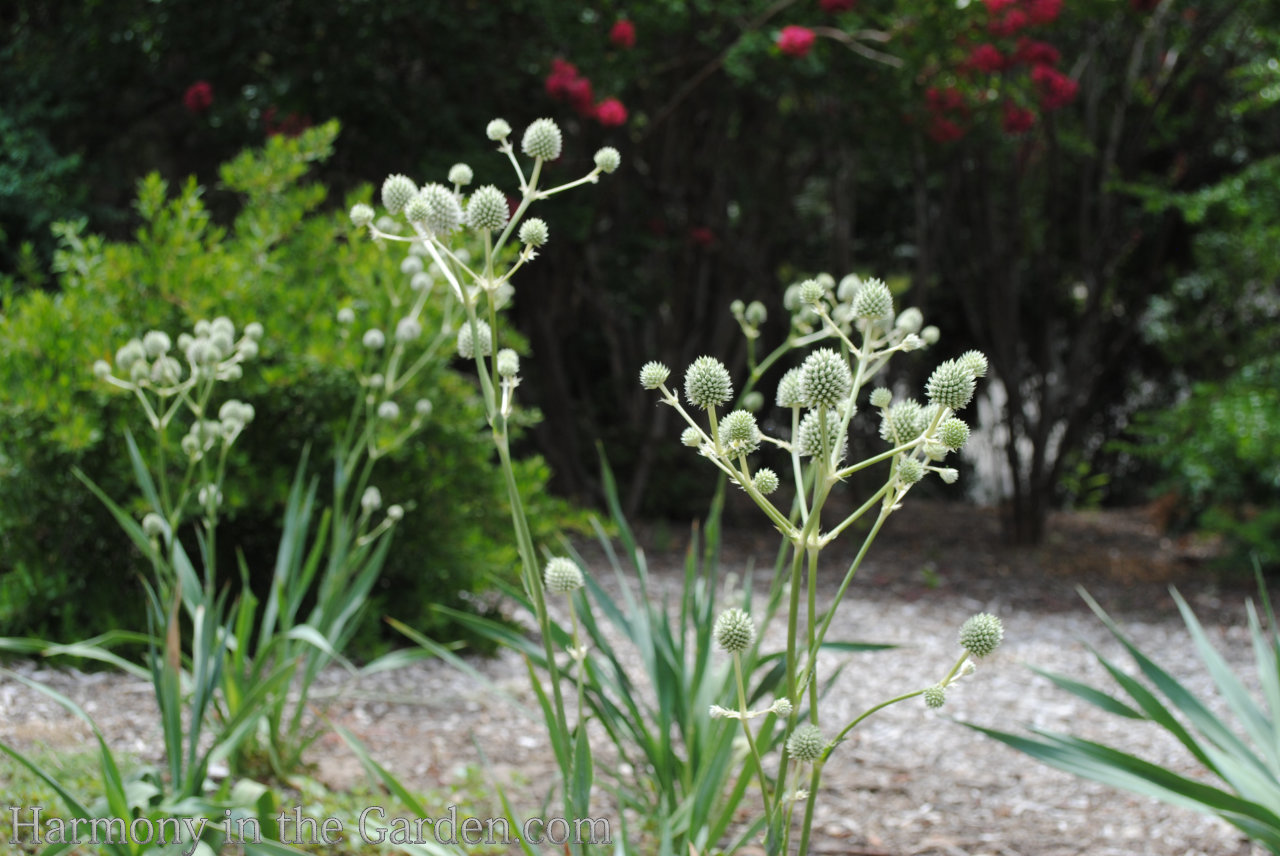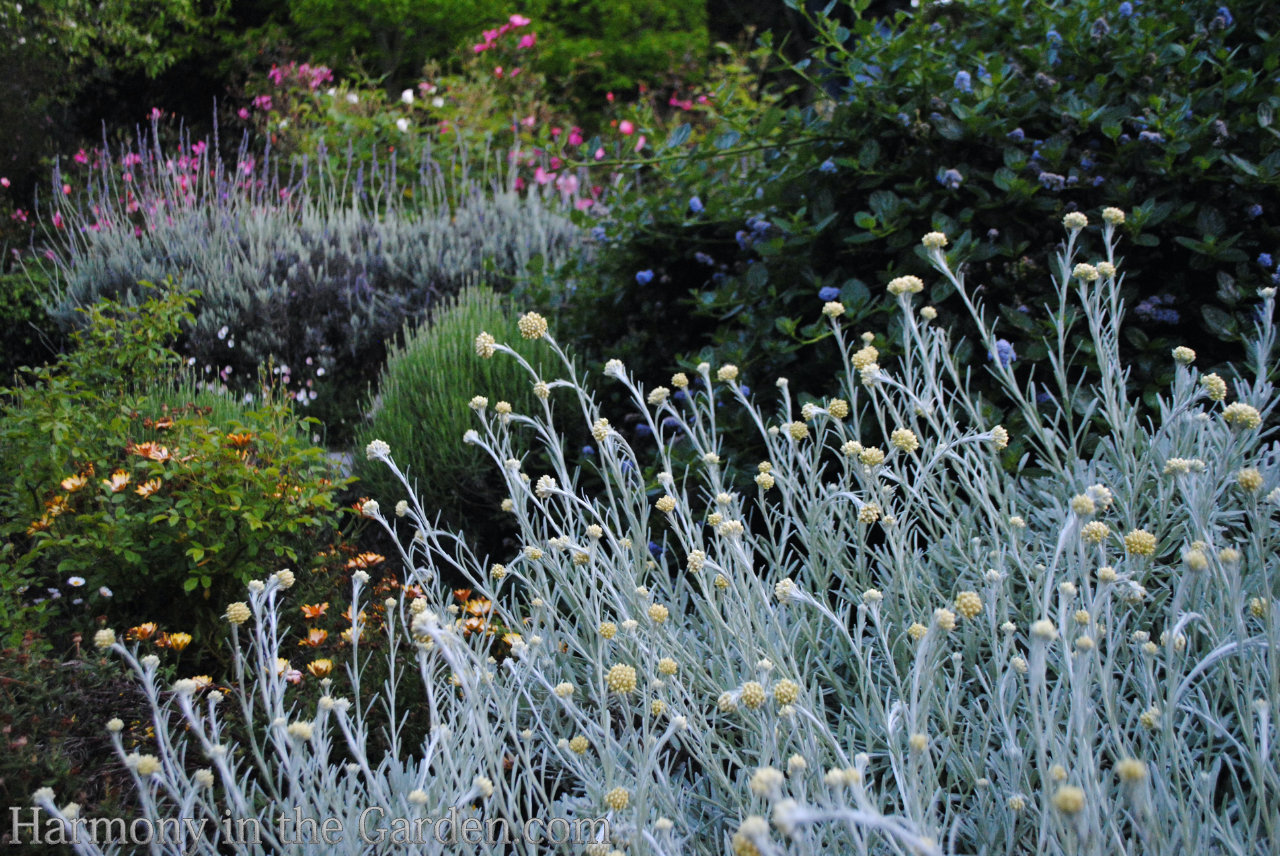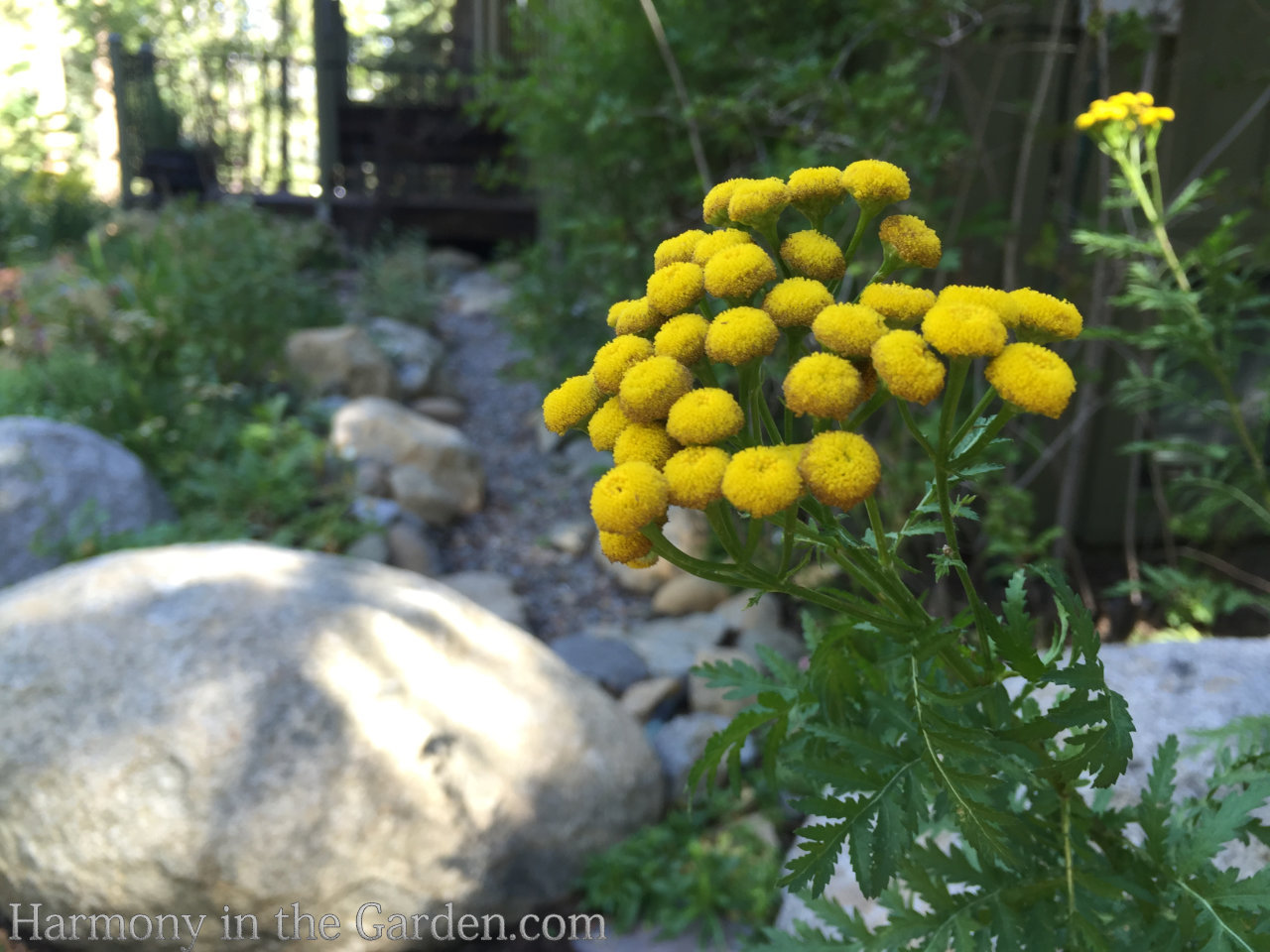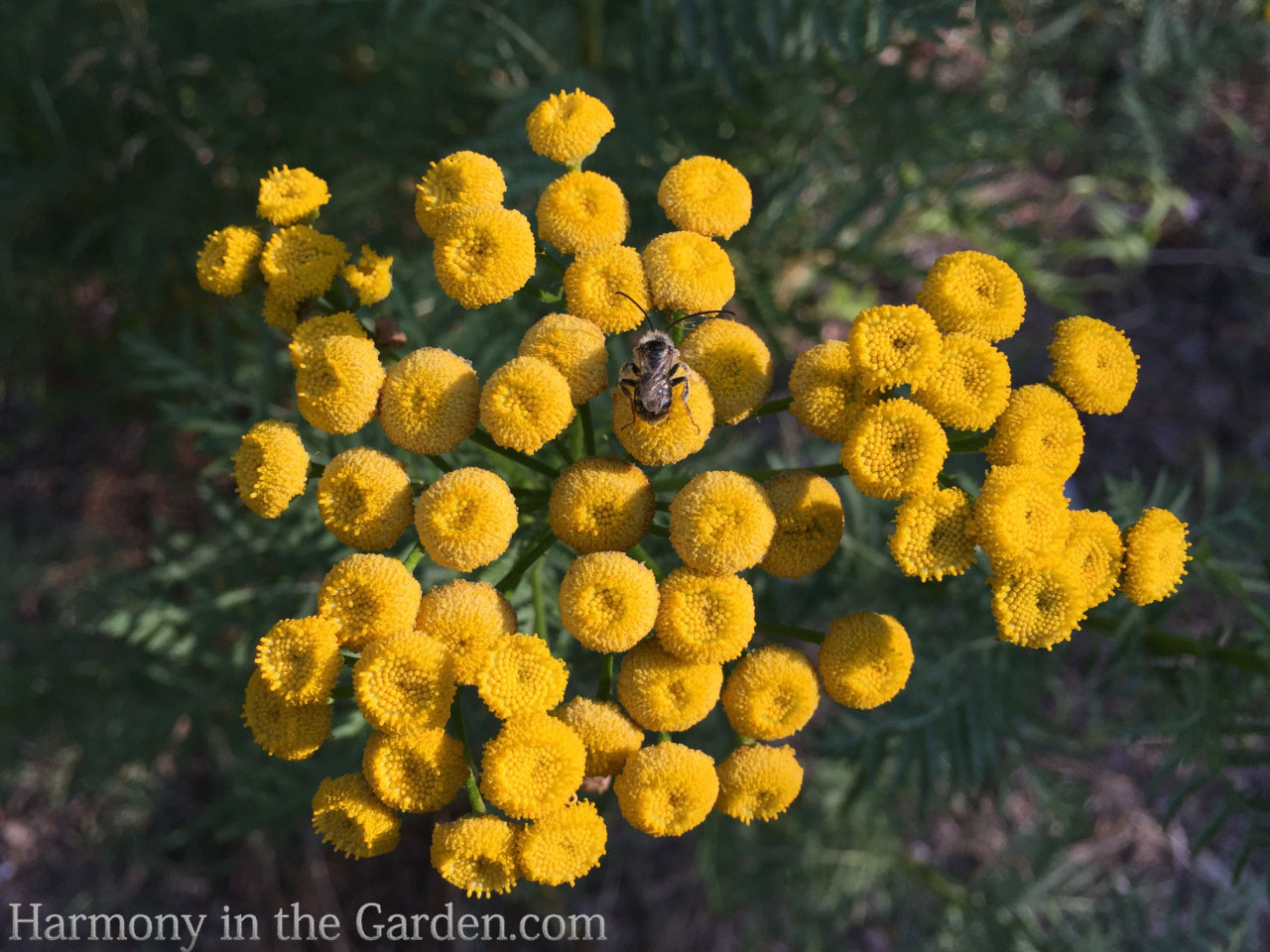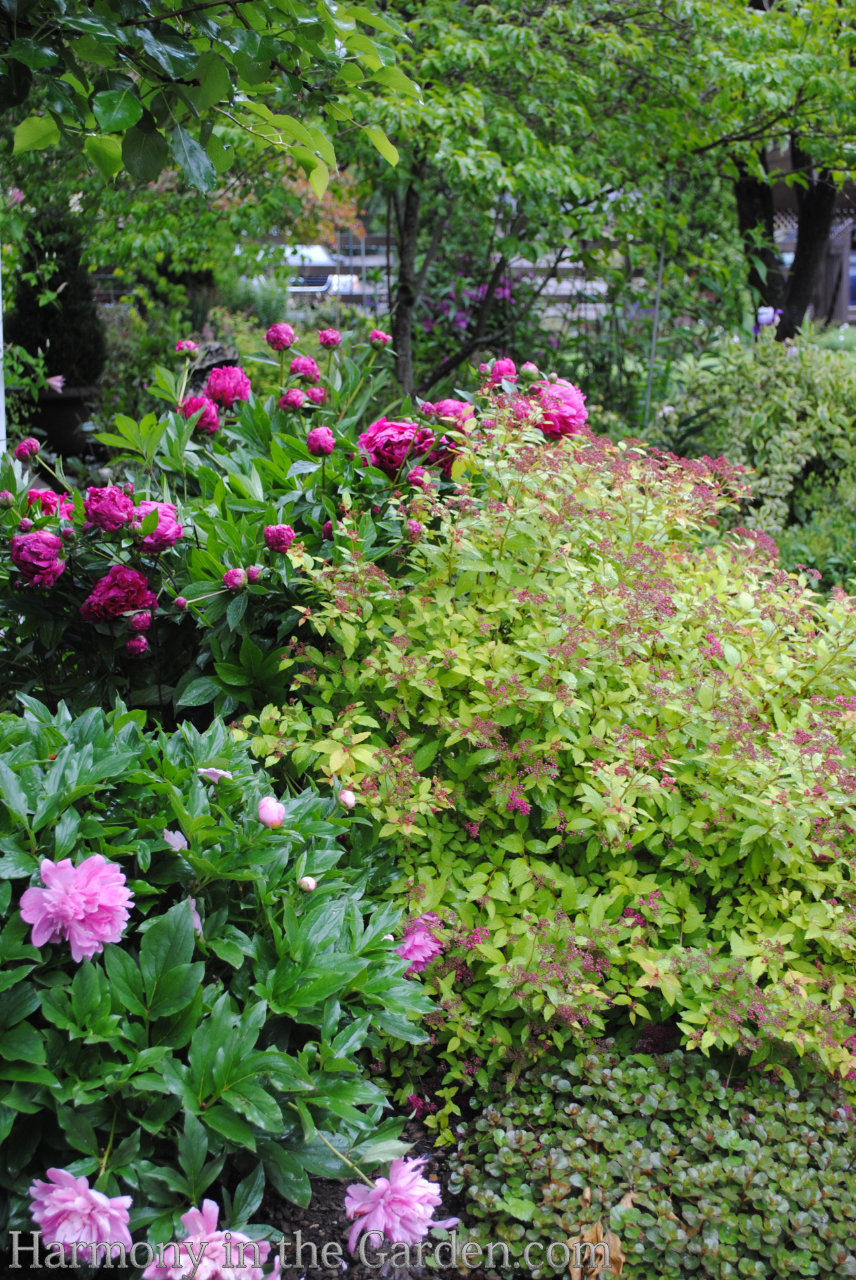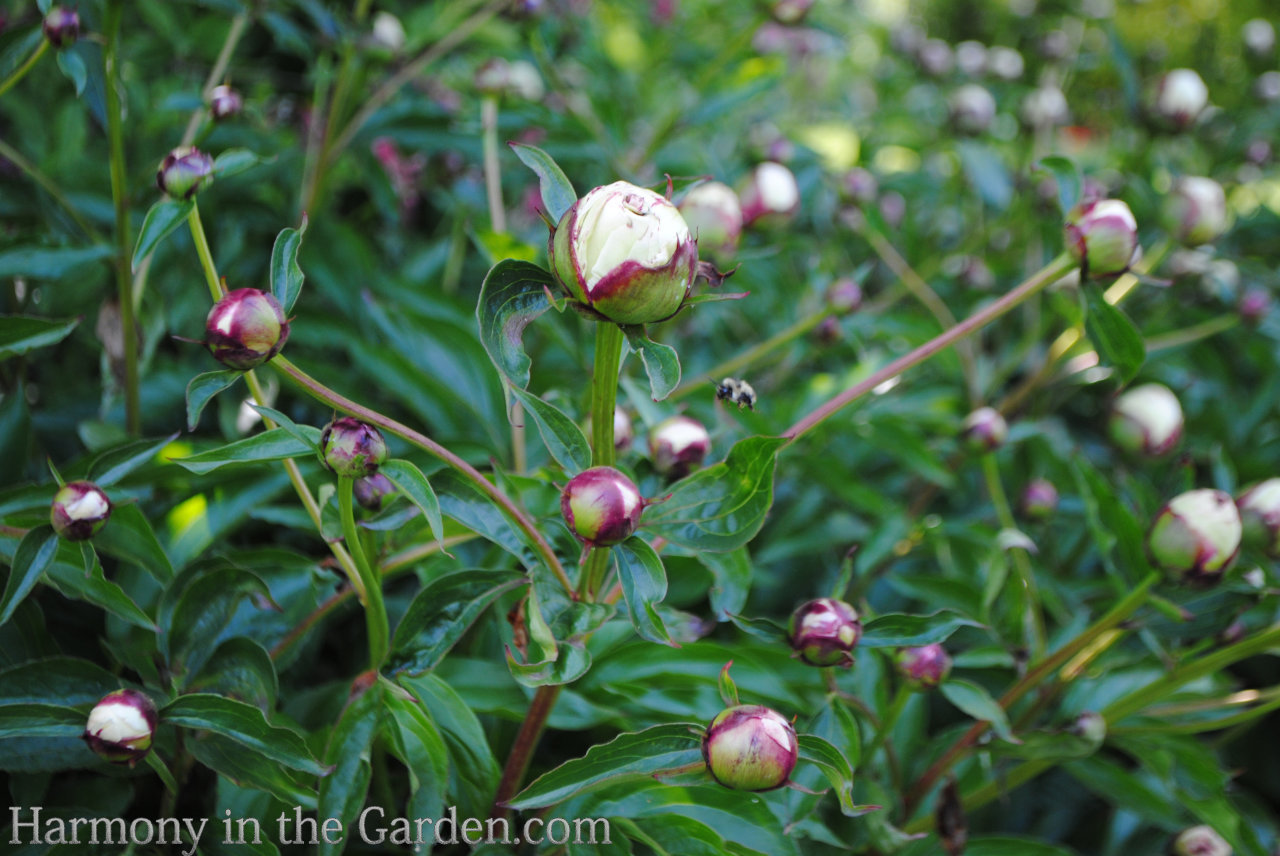 *** This reminds me – if you have peonies, click here to see how I refrigerate them to extend their blooms by weeks!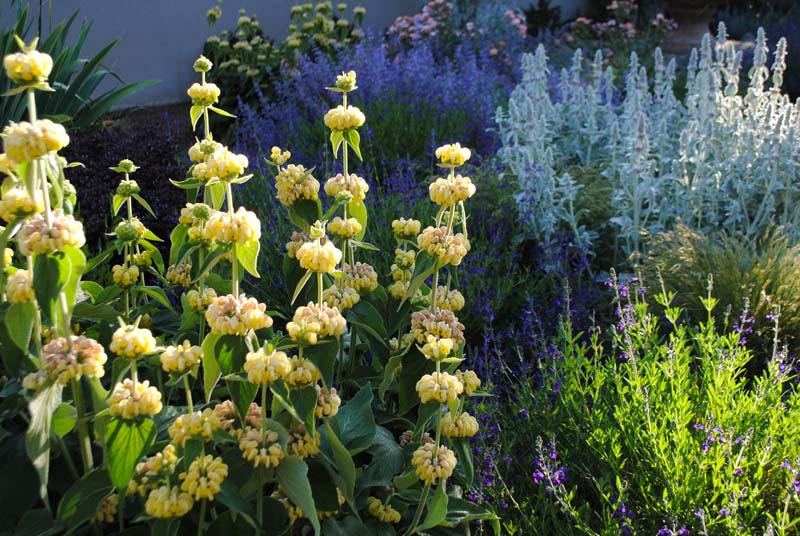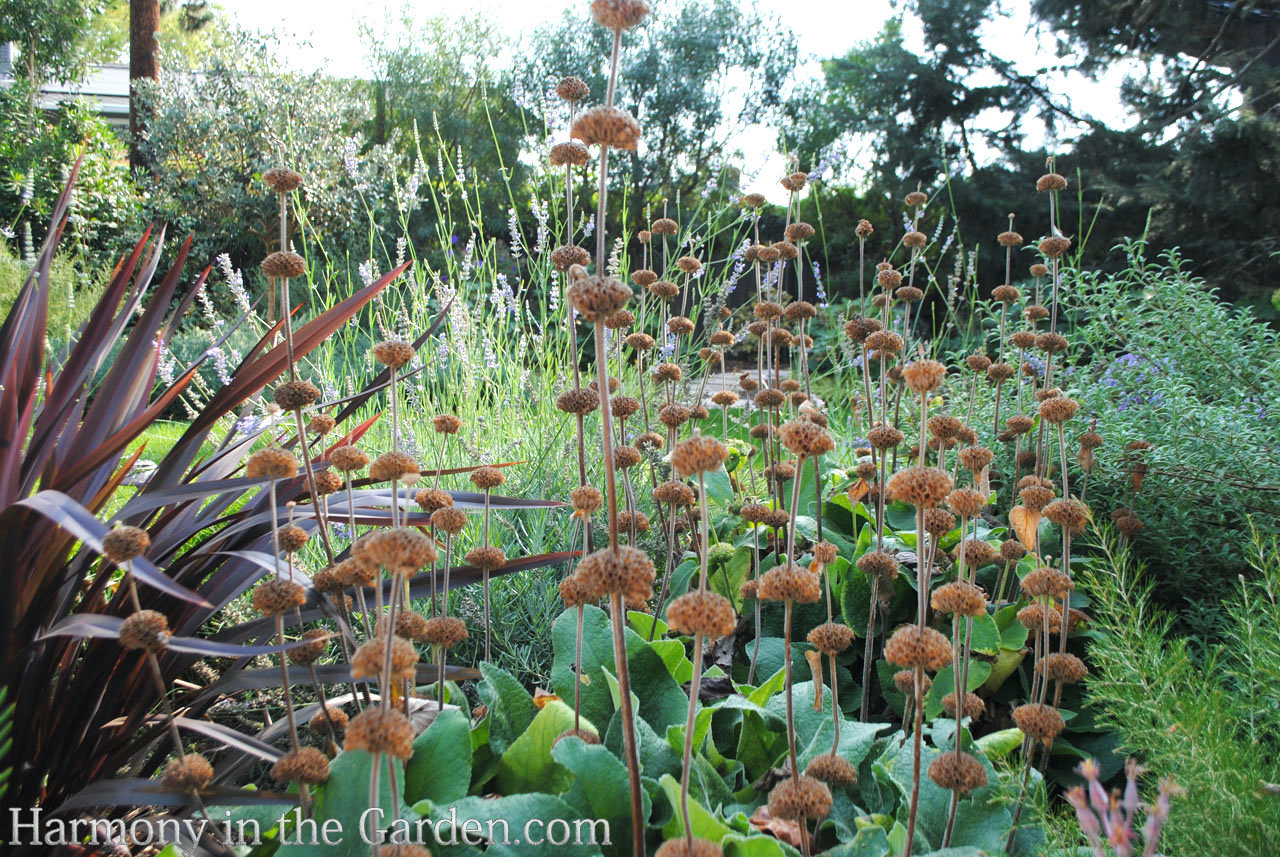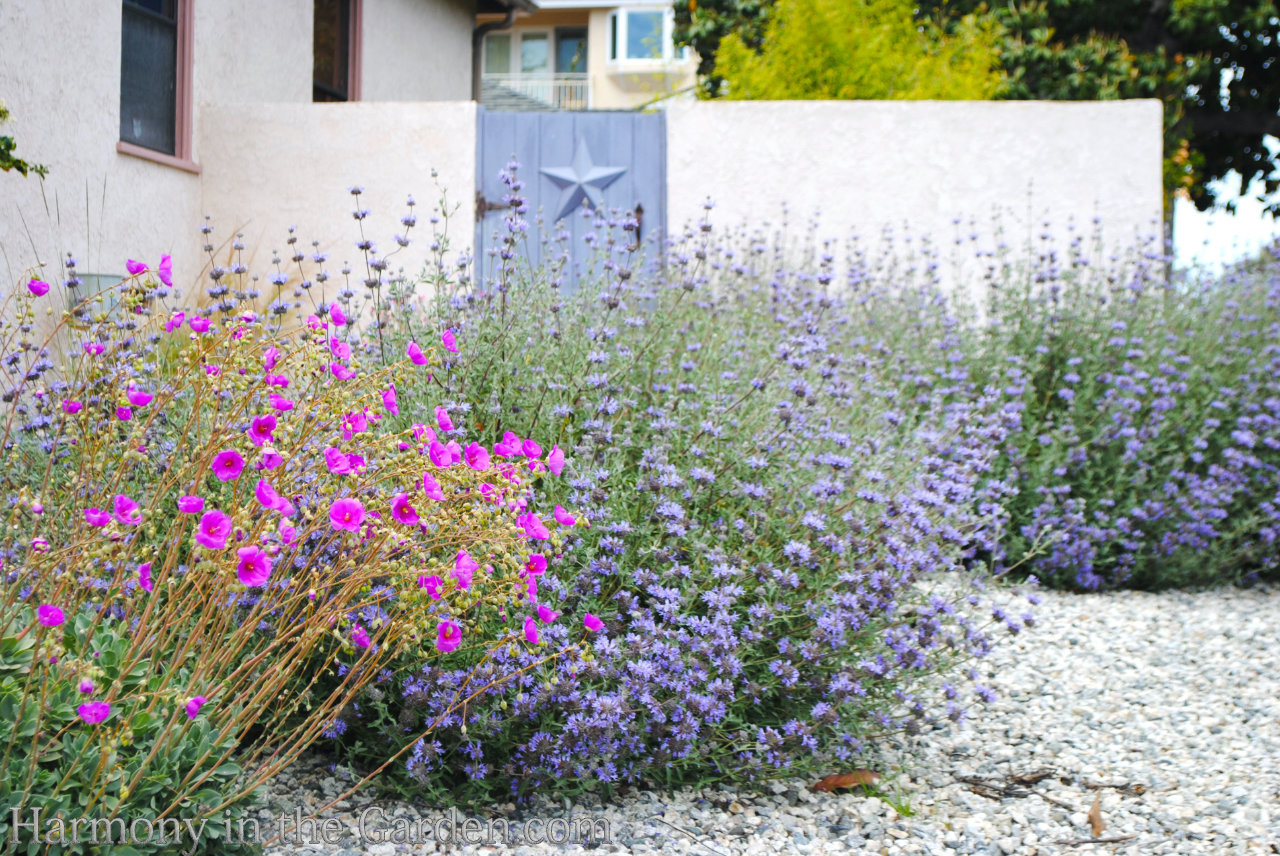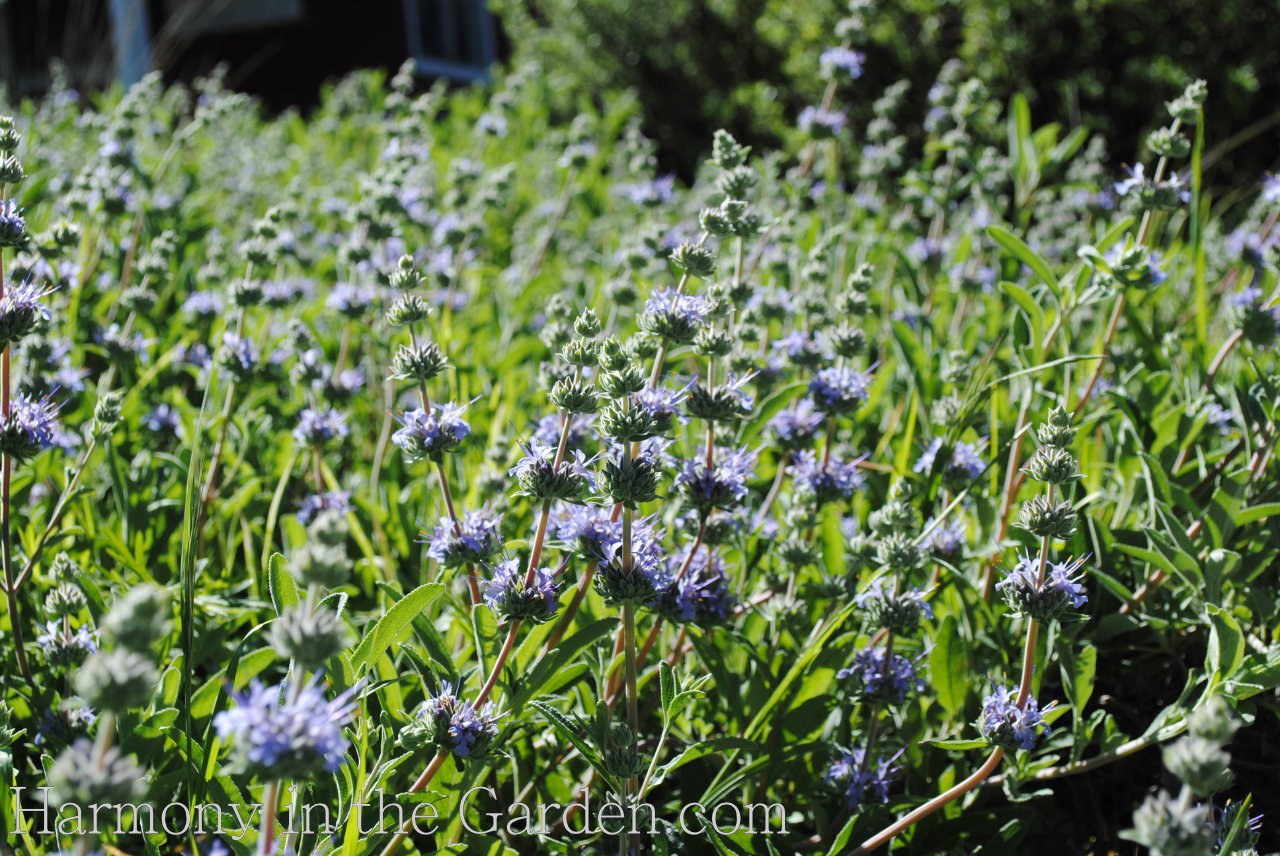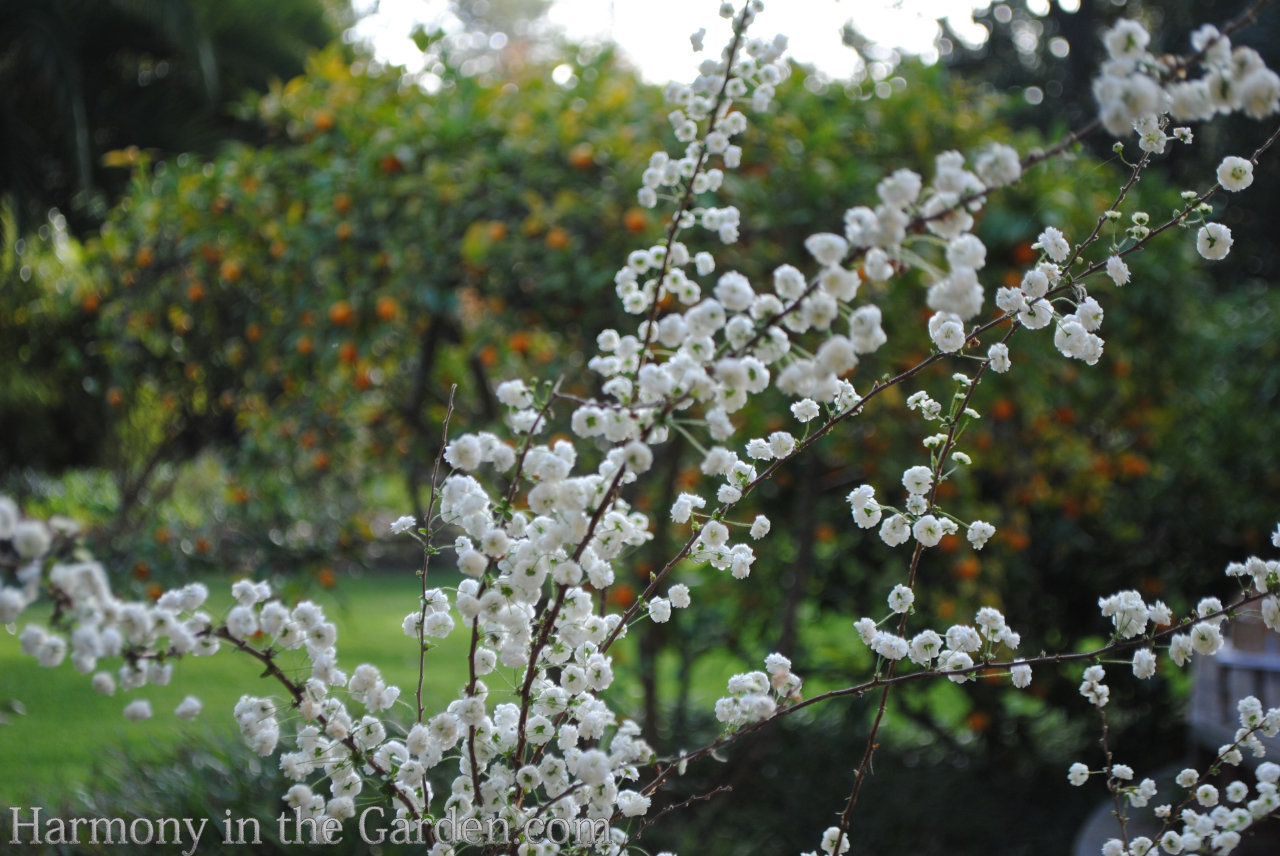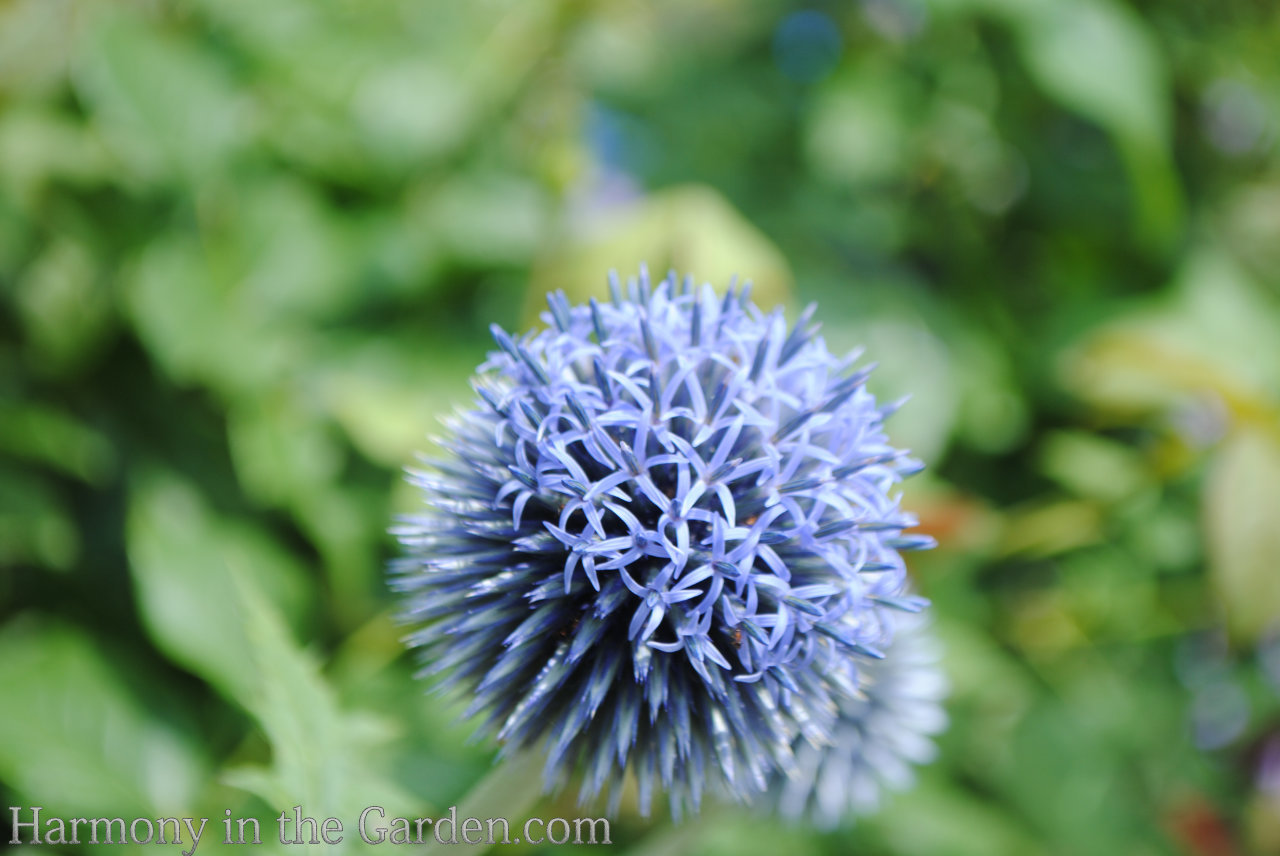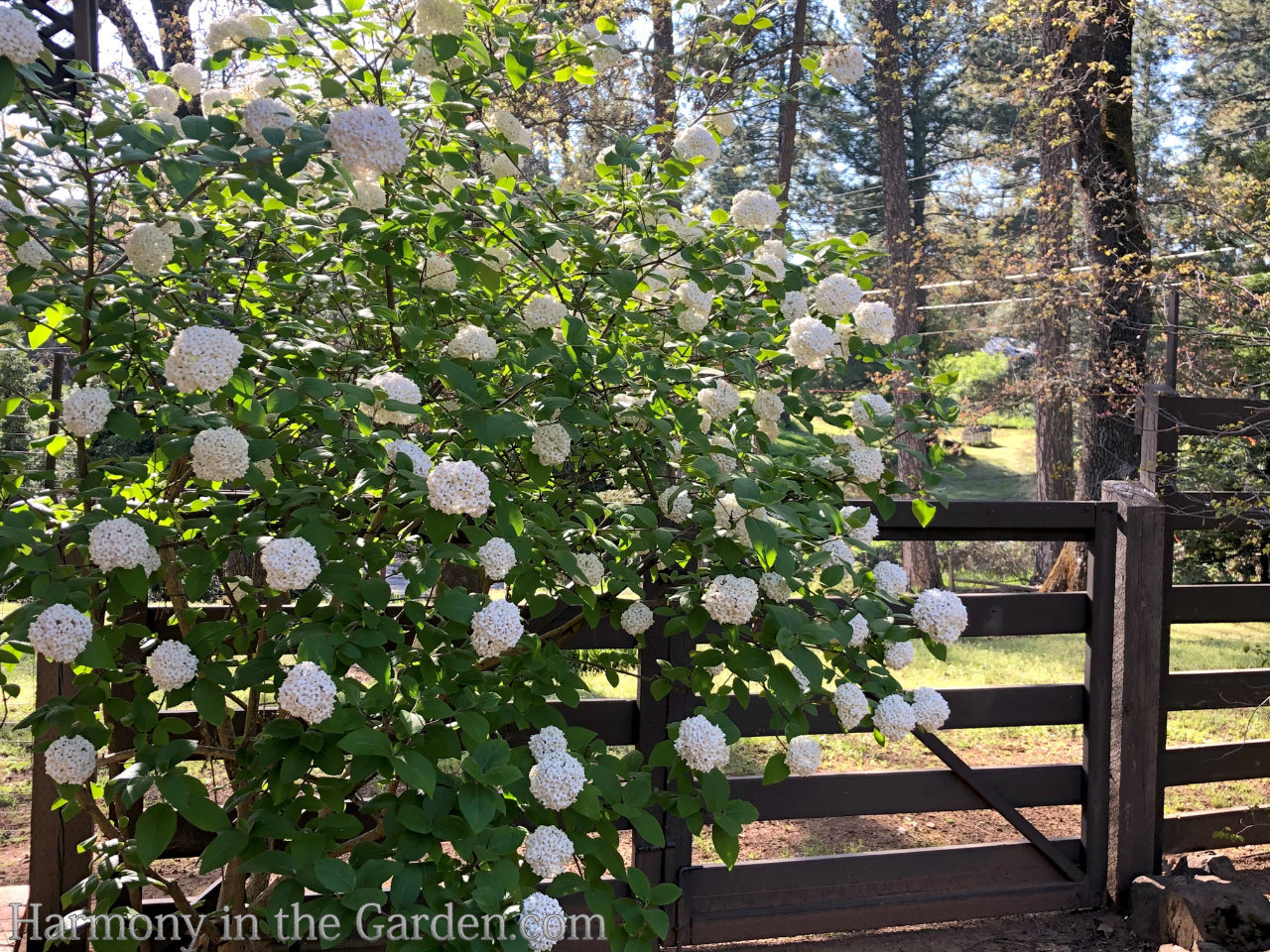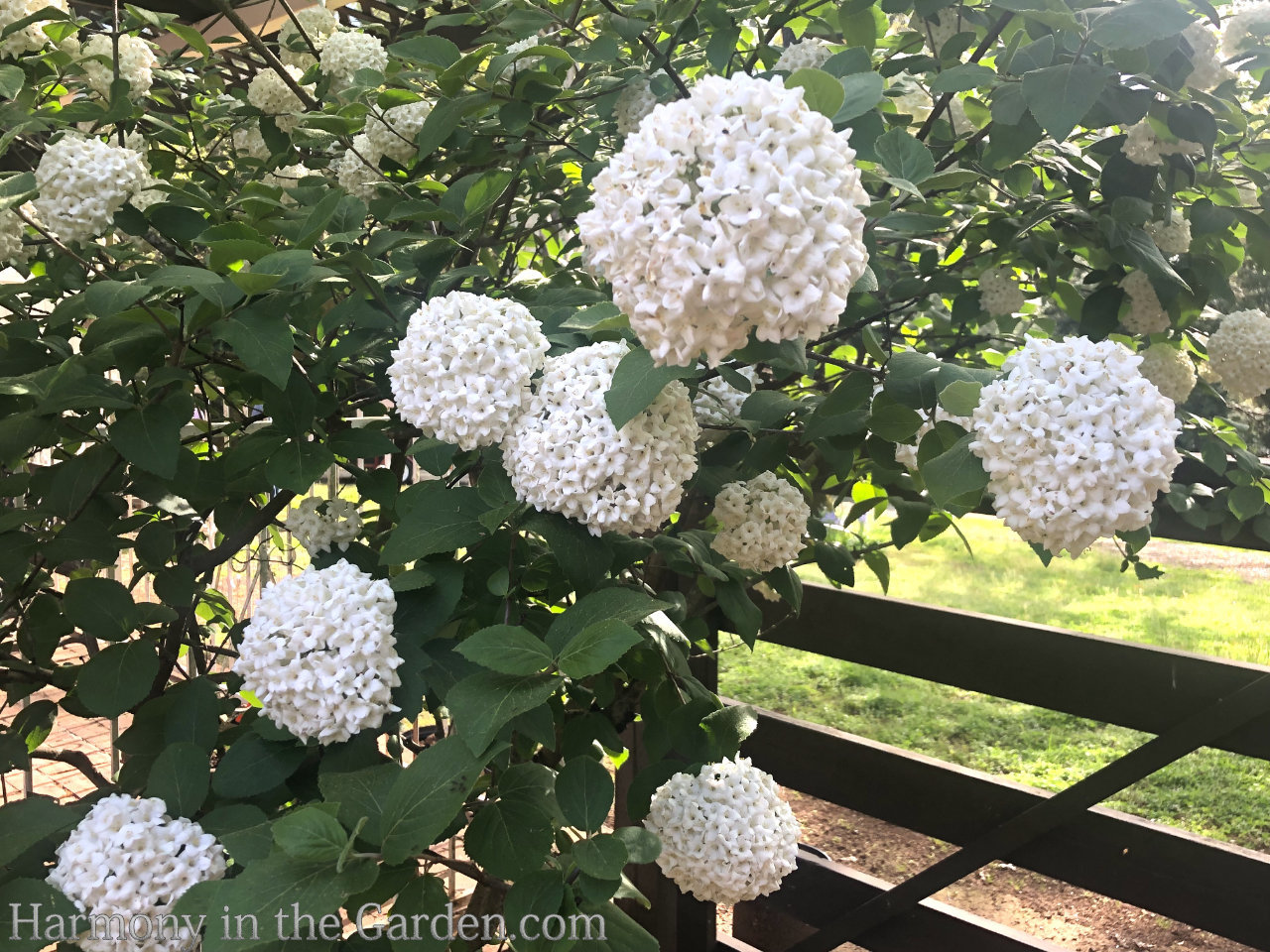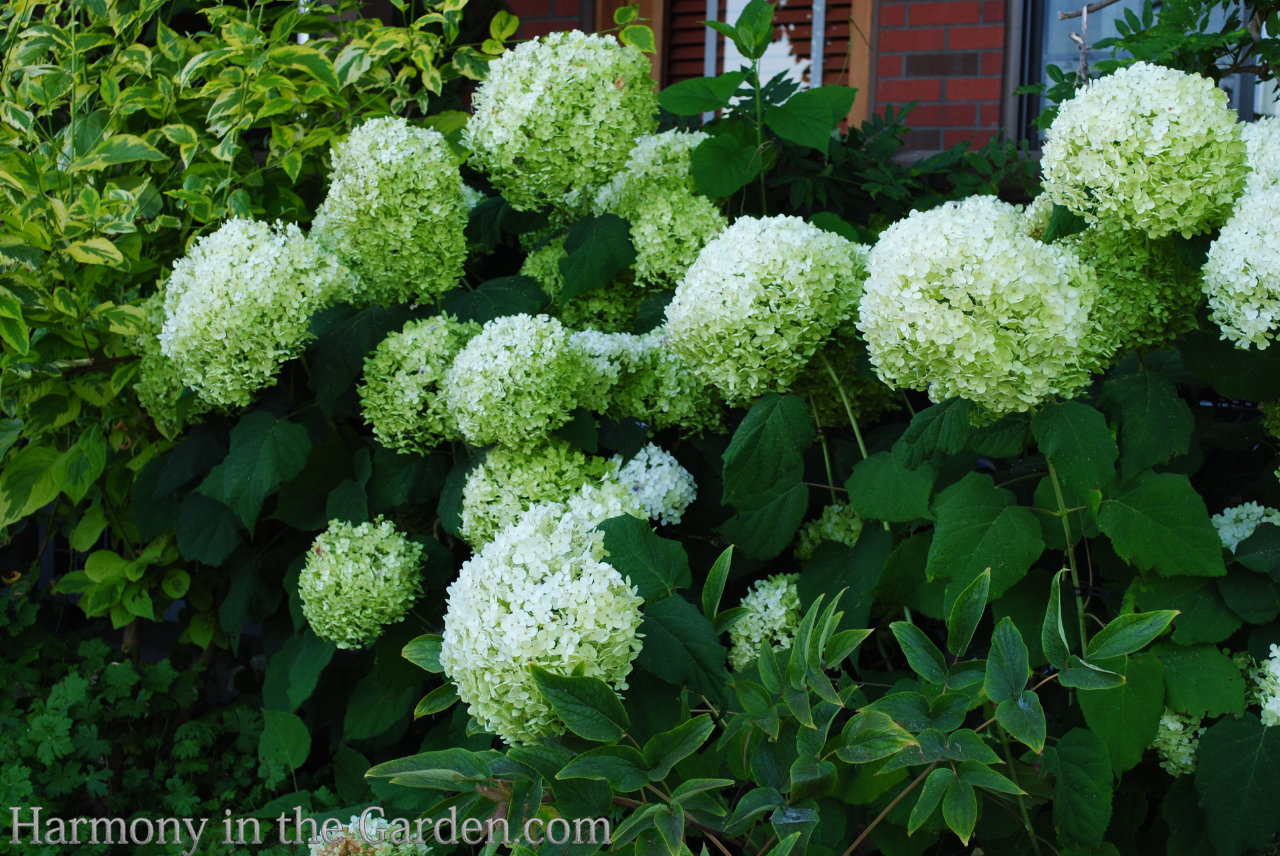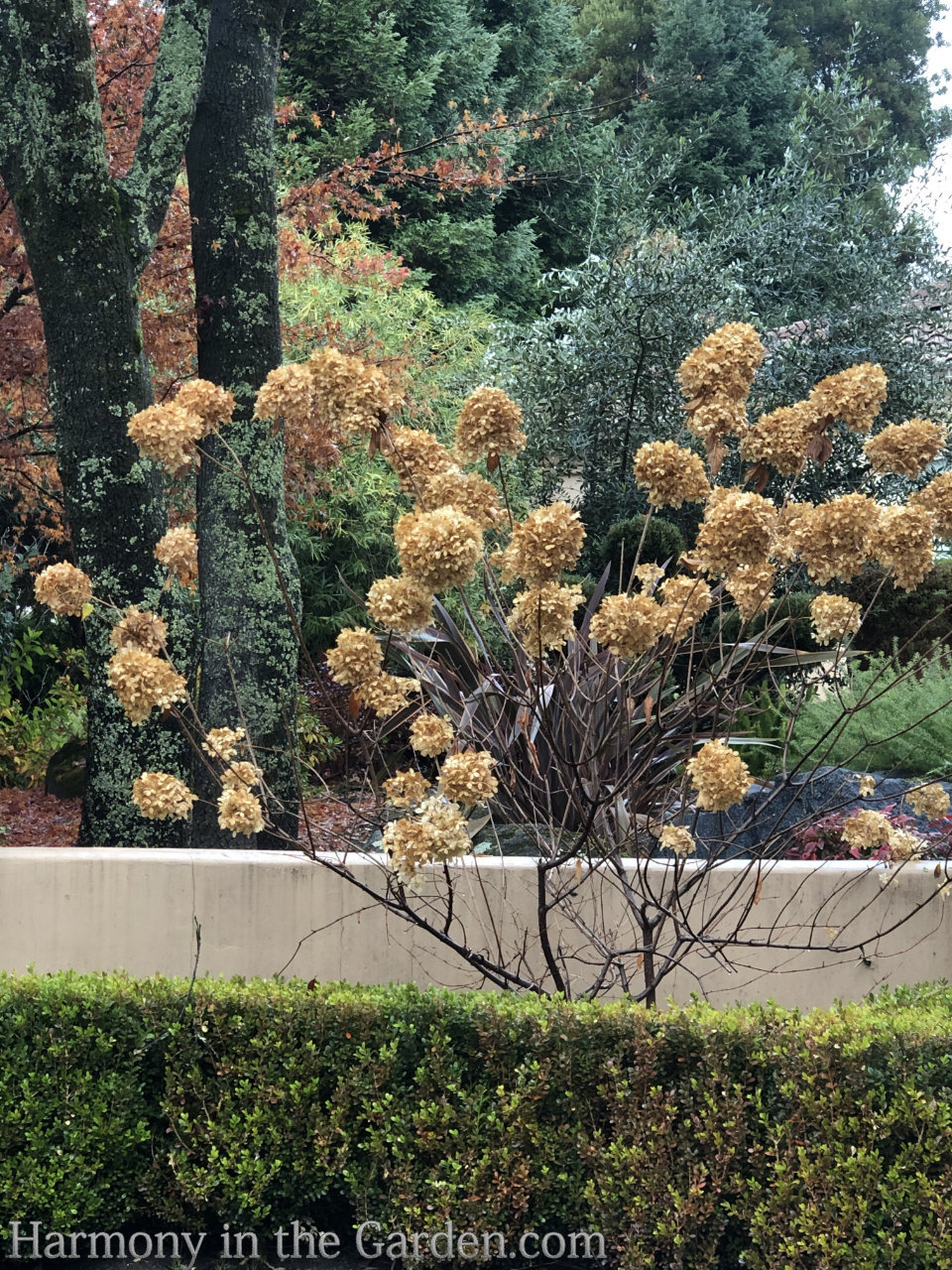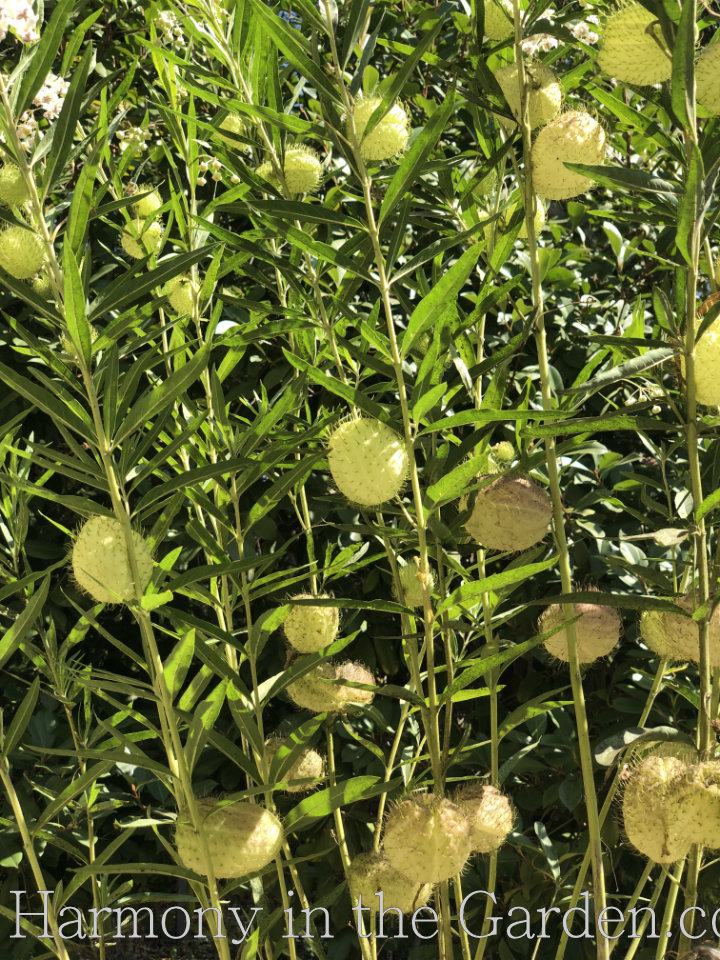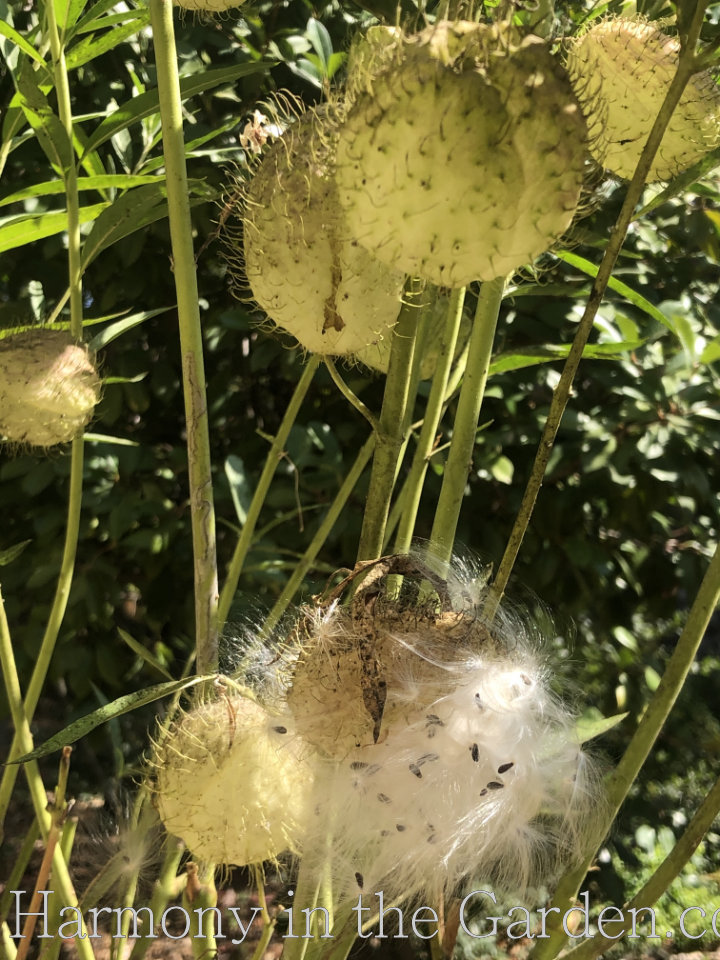 Of course I can't forget to include this crazy variety of milkweed with the slightly rude name (ha!) asclepias 'Family Jewels Tree.'  
Annie's Annuals sells this fast-growing 6-foot variety (and yes, it hosts monarch butterflies, too!)
Don't forget seedheads, too!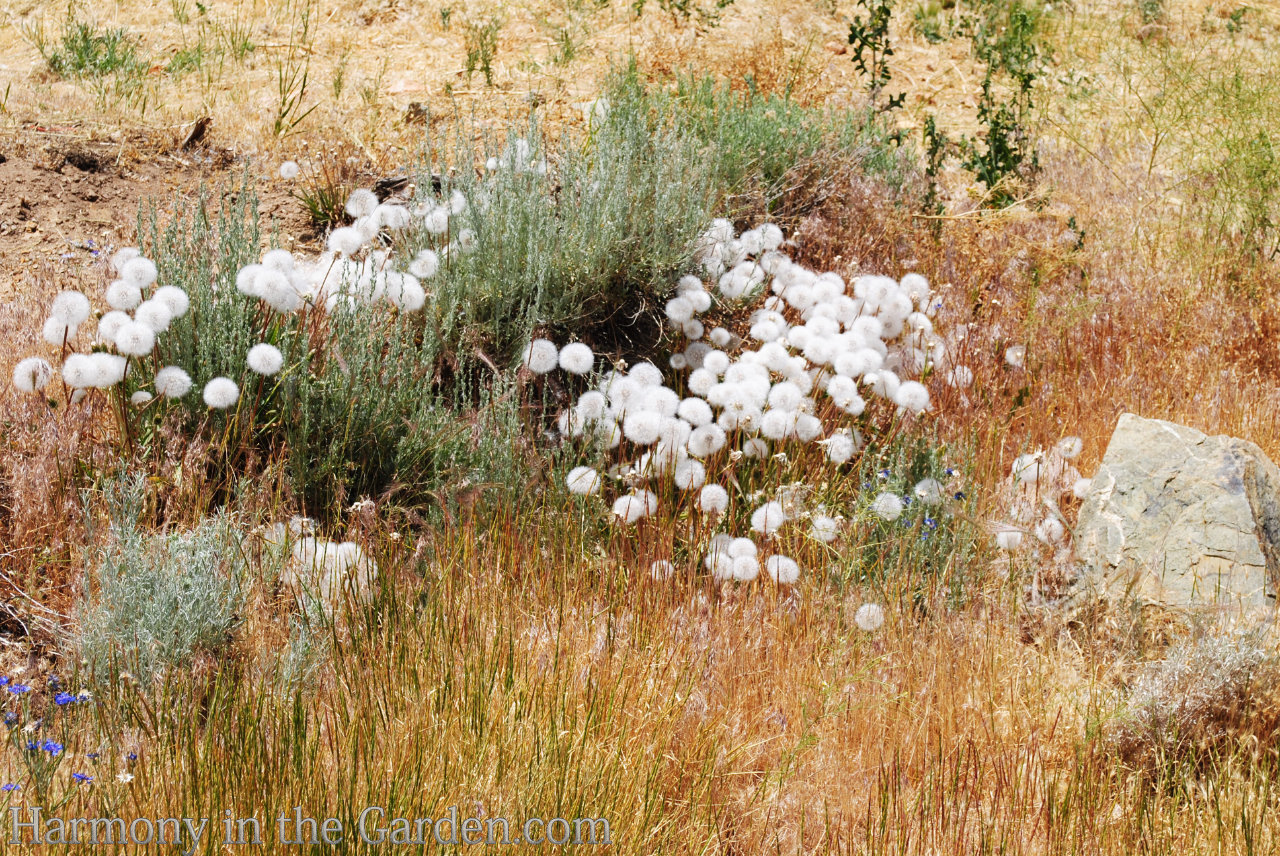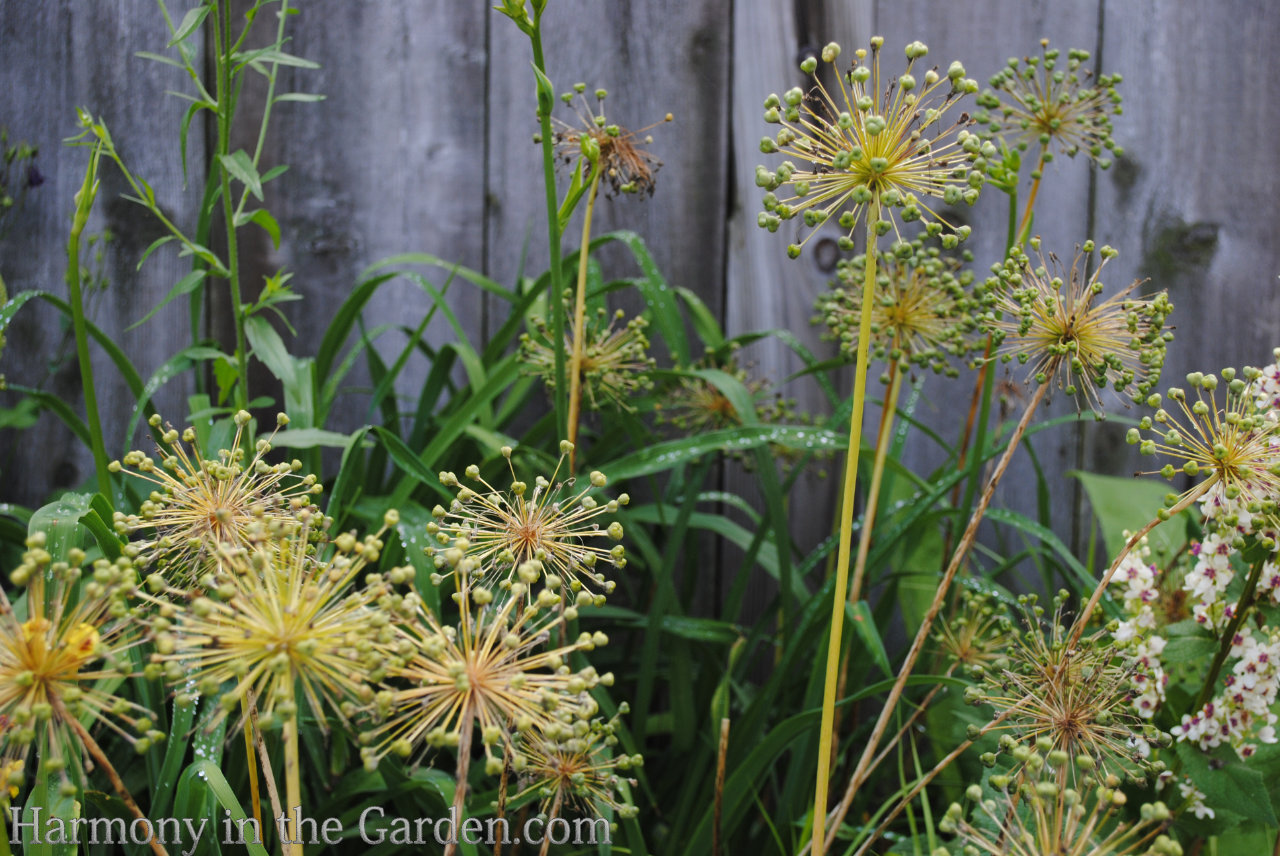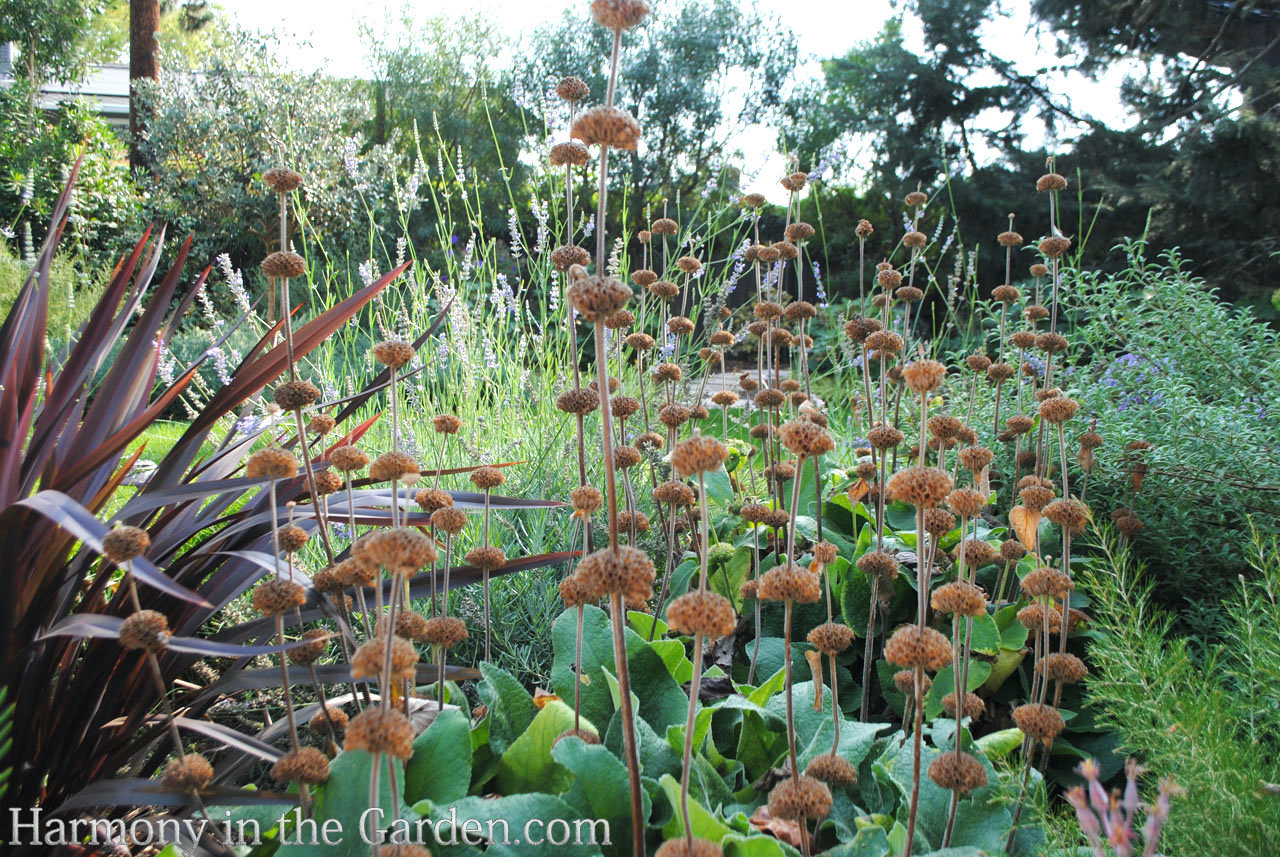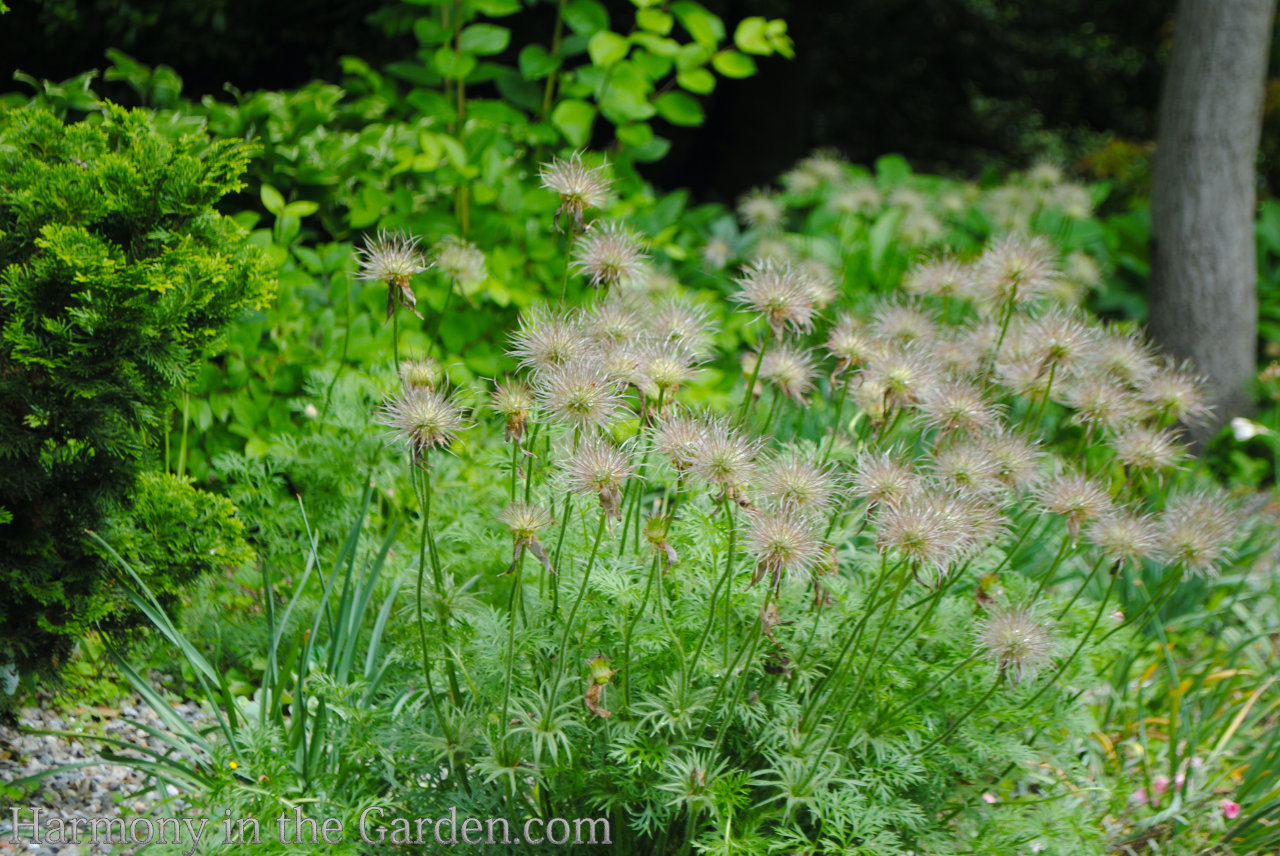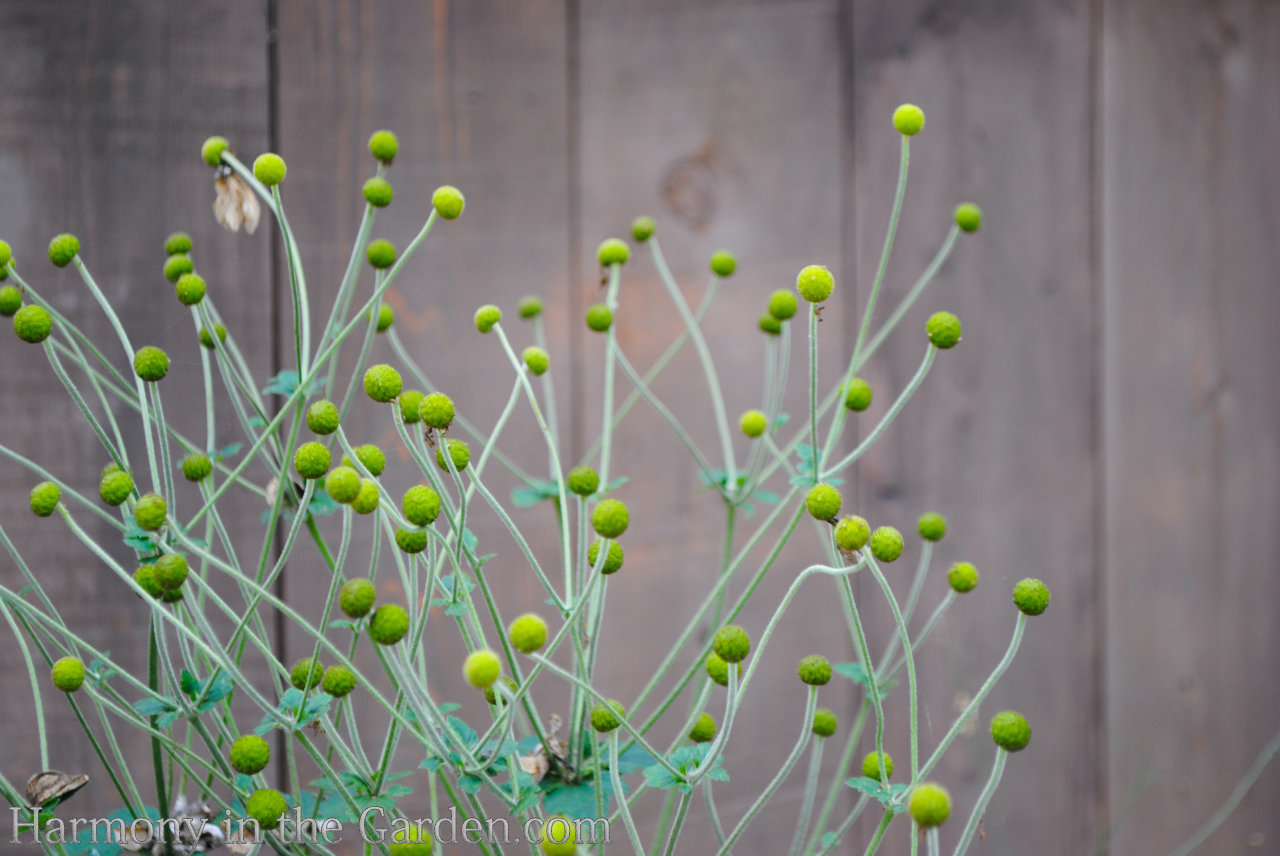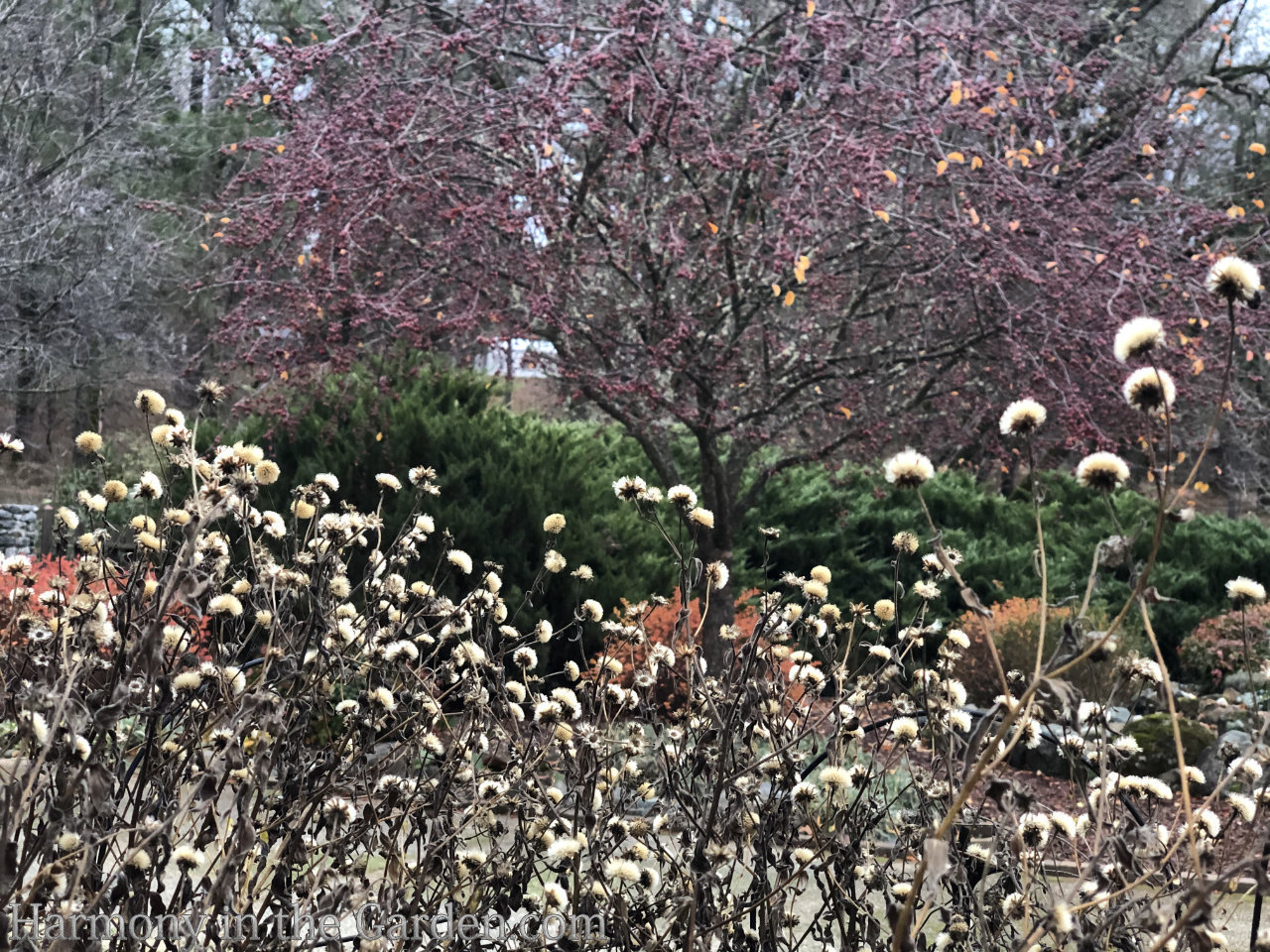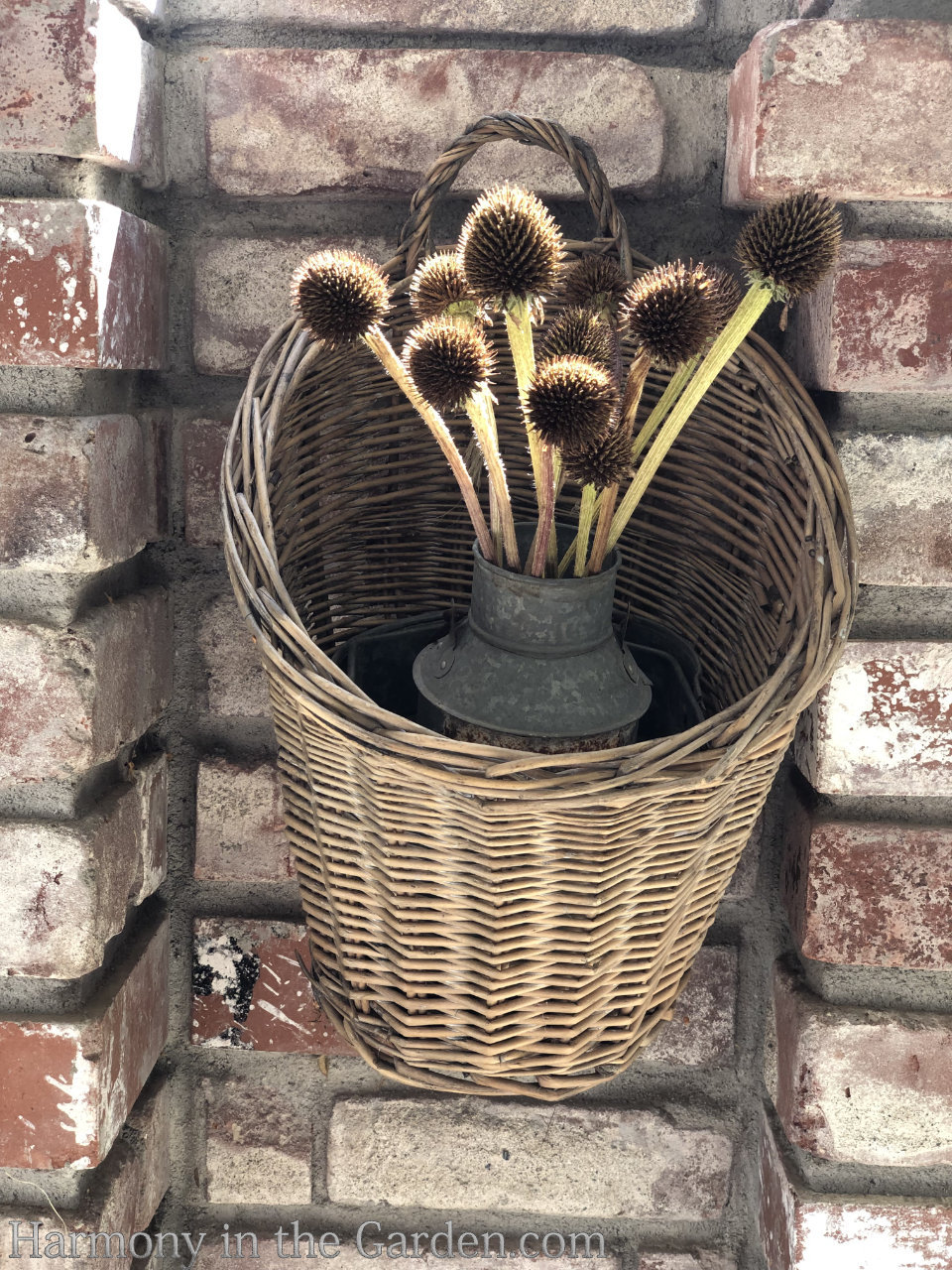 I'm particularly fond of the seedheads of the echinacea pallida growing in my pollinator garden.
I leave them on the plant until the birds have finished pecking at the seeds, then pick the sturdy stems to enjoy for months to come.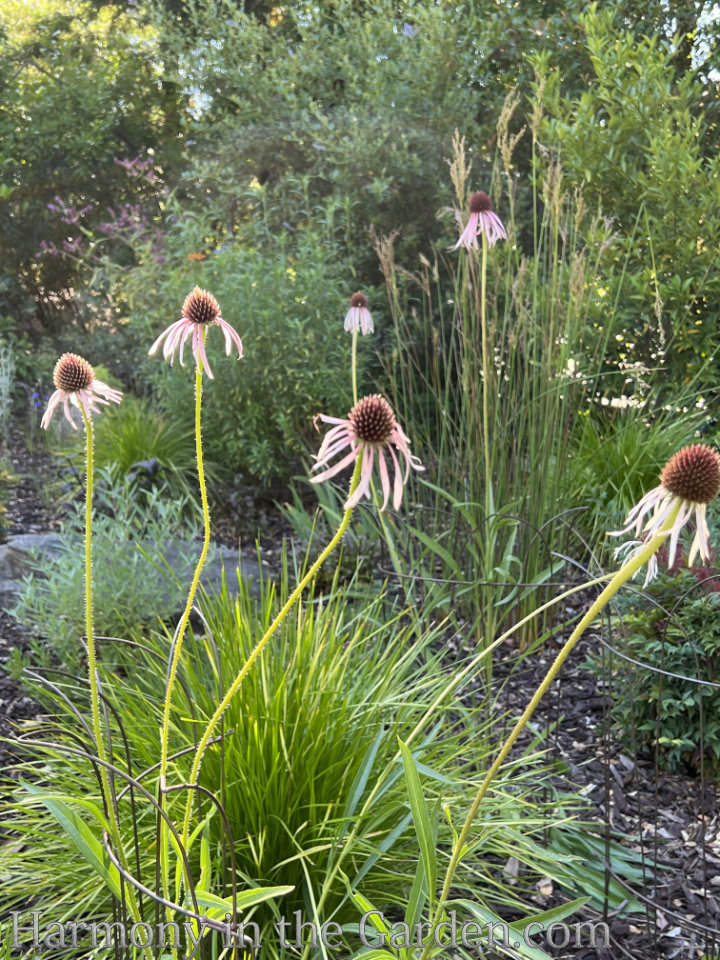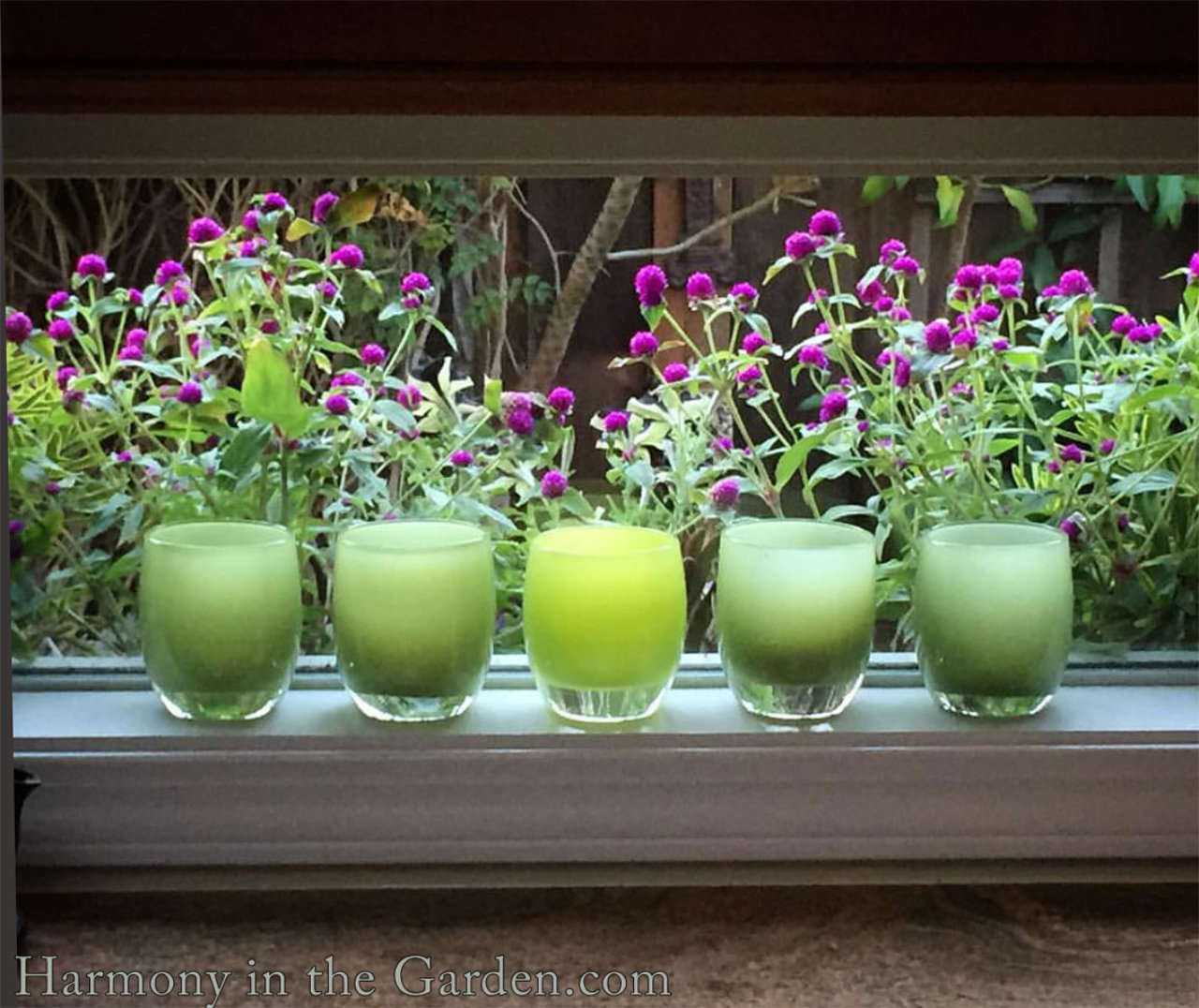 Well, that's it for now.  I hope I've given you a few ideas on how to use ball-shaped flowers in the garden.
I know I've left out others (like those incredible little globe dahlias!) so tell me, what are your favorites?