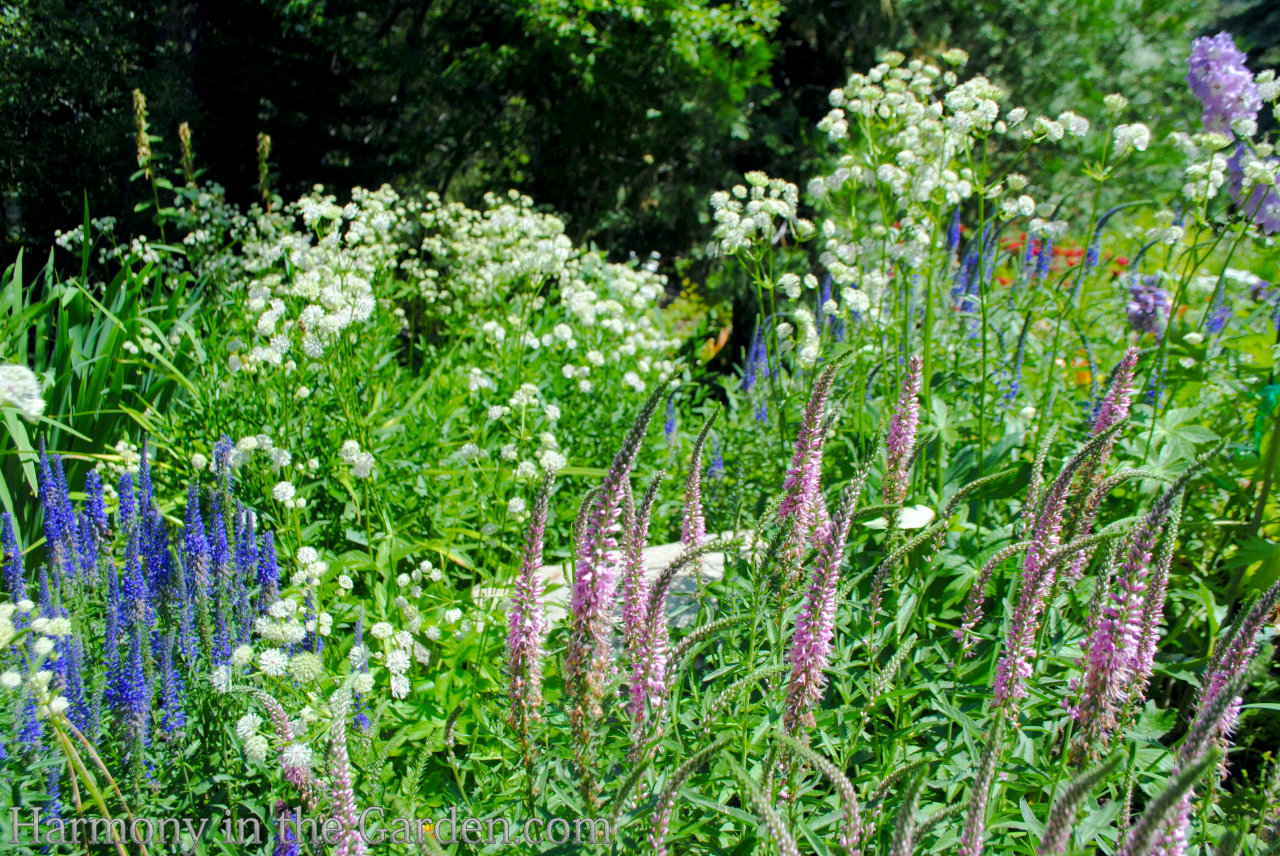 When designing a garden, some of my favorite plants to include are those with spire-shaped flowers.
Spire-shaped flowers are typically triangular, with a broader base that tapers up to a point (similar to a cone or a rocket shooting into space).
Those who have read my blog for some time probably know how much I value shrubs in the garden. 
However, like 99% of other gardeners, I'm a sucker for colorful and unique flowers, whether they come from shrubs, perennials, or annuals. 
Flowers are so much more than just a pretty face.  Especially when the flower itself has a unique shape, like spires. 
When used creatively, spire-shaped flowers can provide moments of divine inspiration in your garden, serving a wide variety of functions in your design. 
Here are some of my favorite ways to use spires in the garden.
1.  Repetition with spires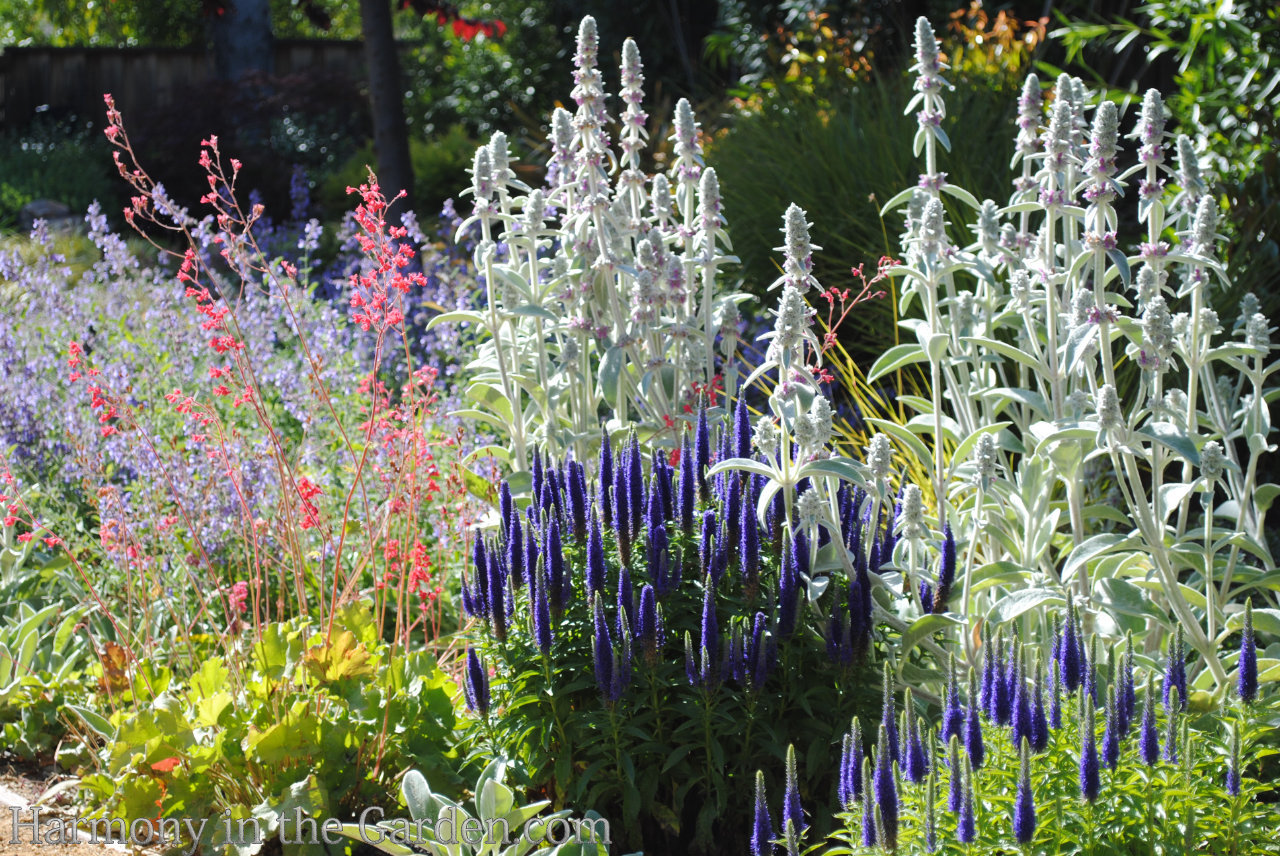 Repetition is a powerful design technique in the garden. 
Whether repeating the same plant or pulling out a specific element of the plant (such as color, texture, or form), repetition creates soothing harmony in the garden. 
In these examples, the shape of the flowers (and sometimes foliage, too!) is the repeated element.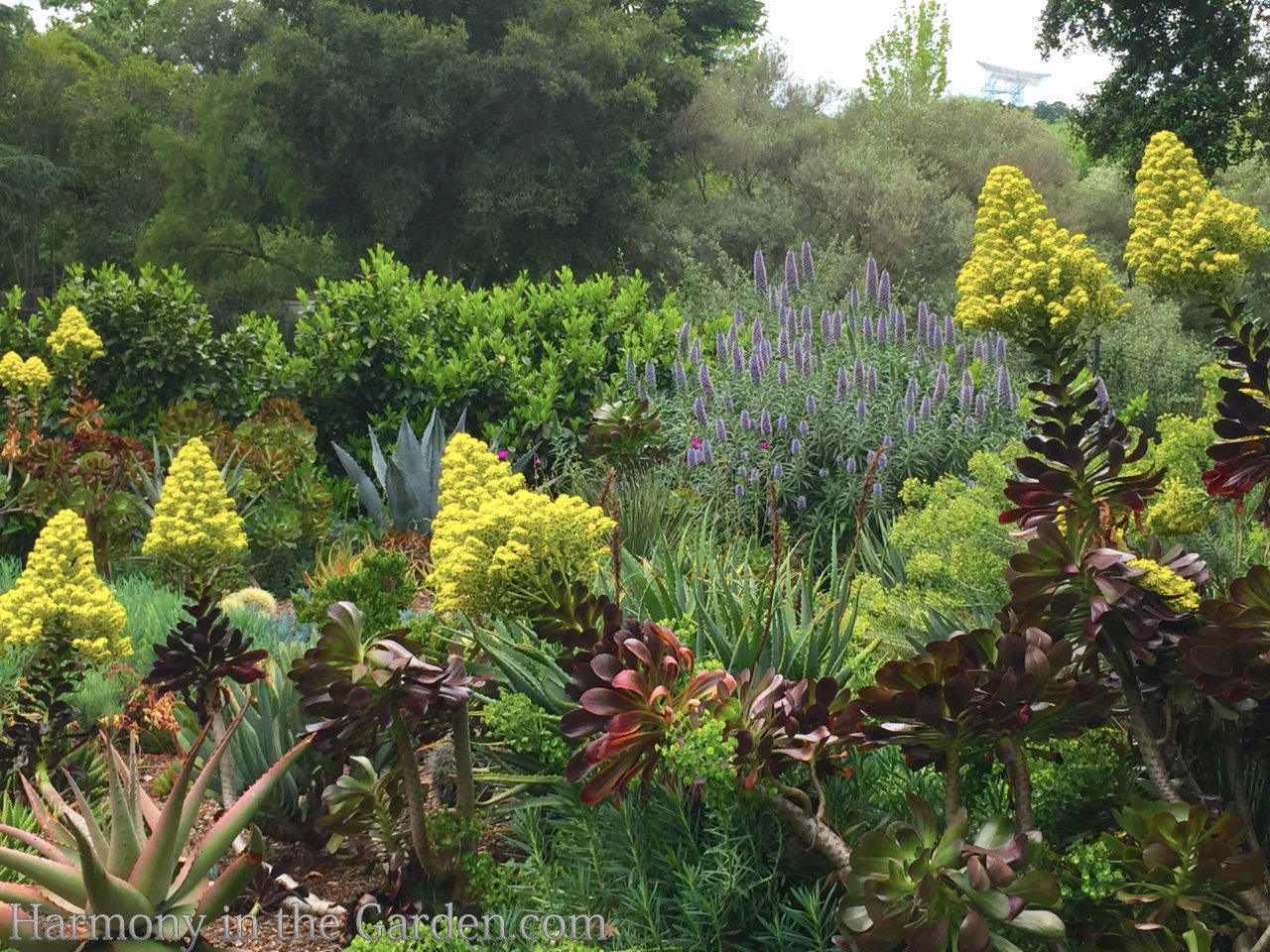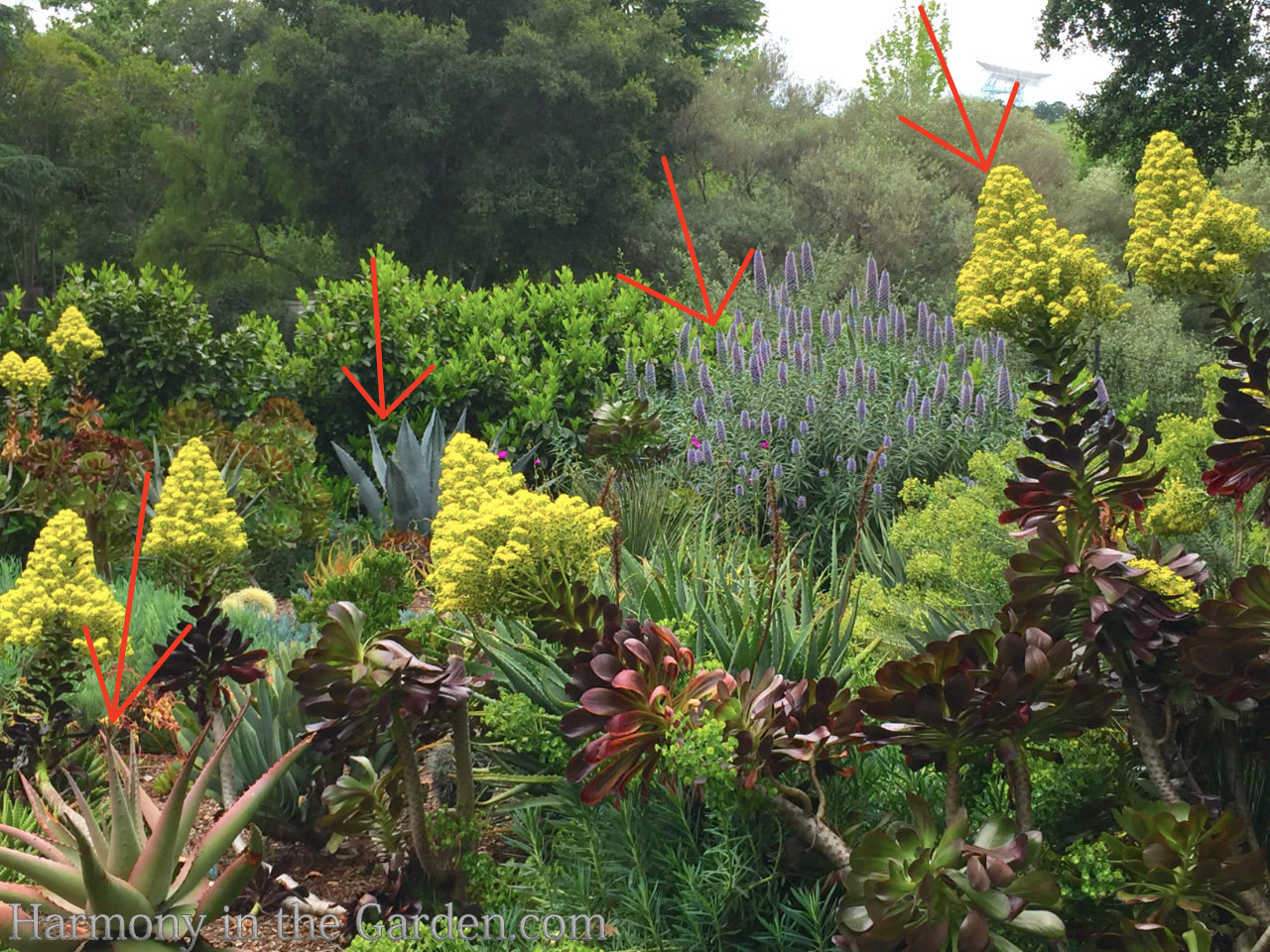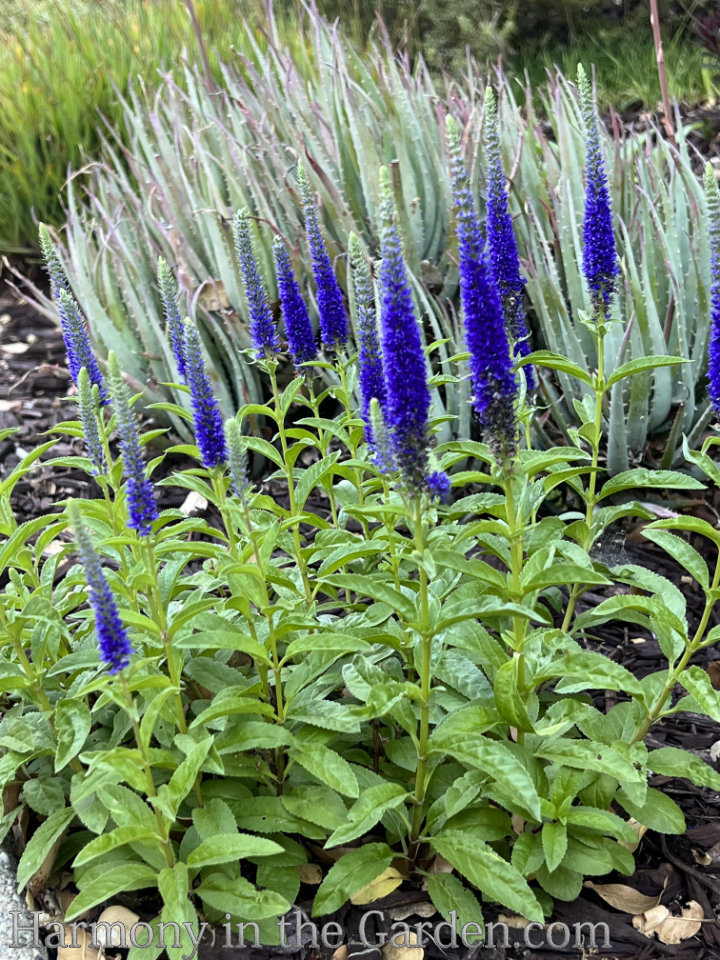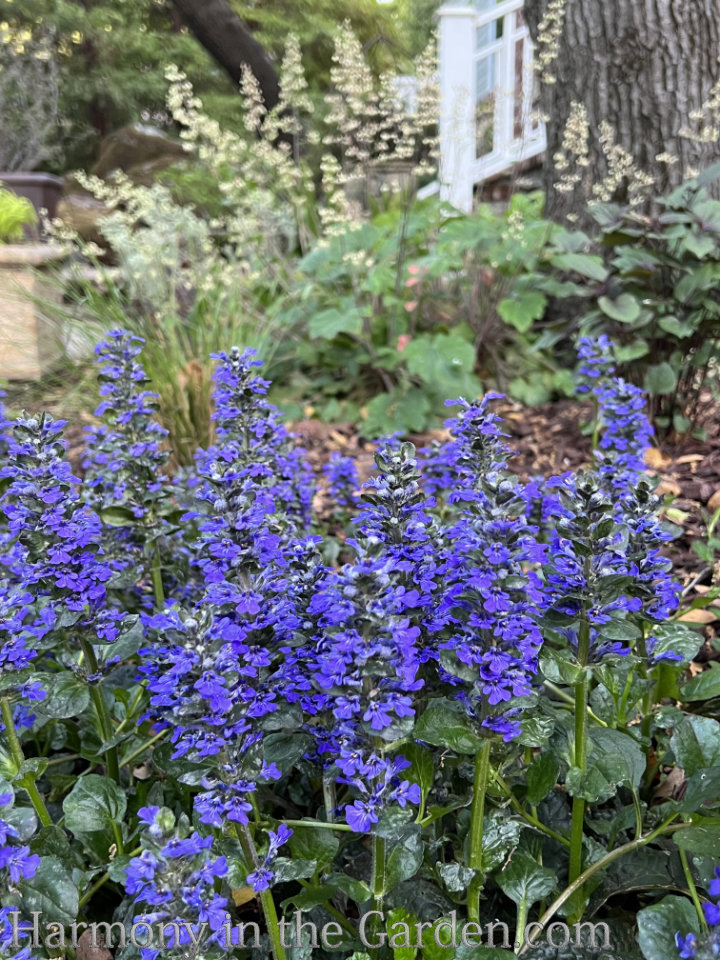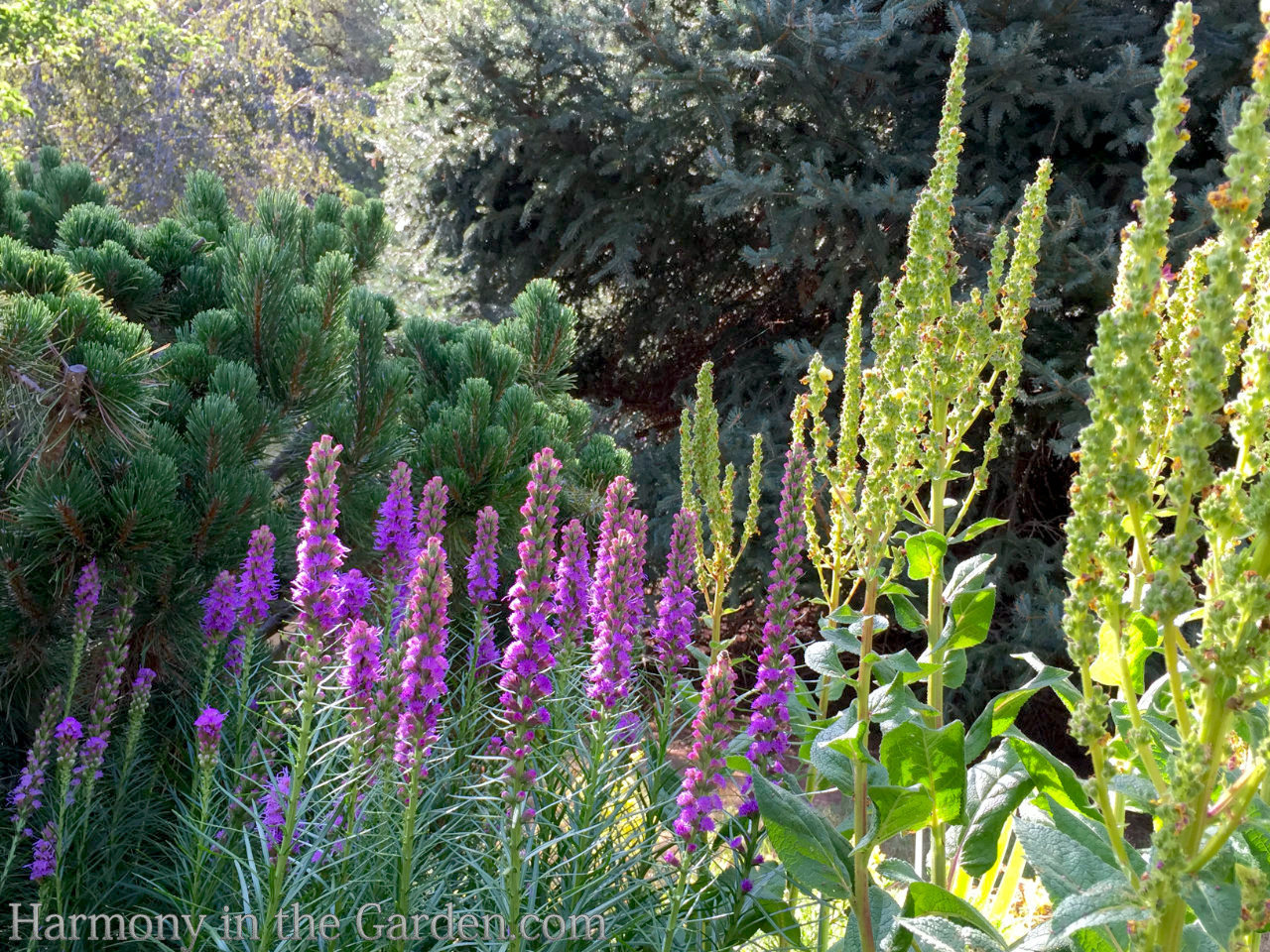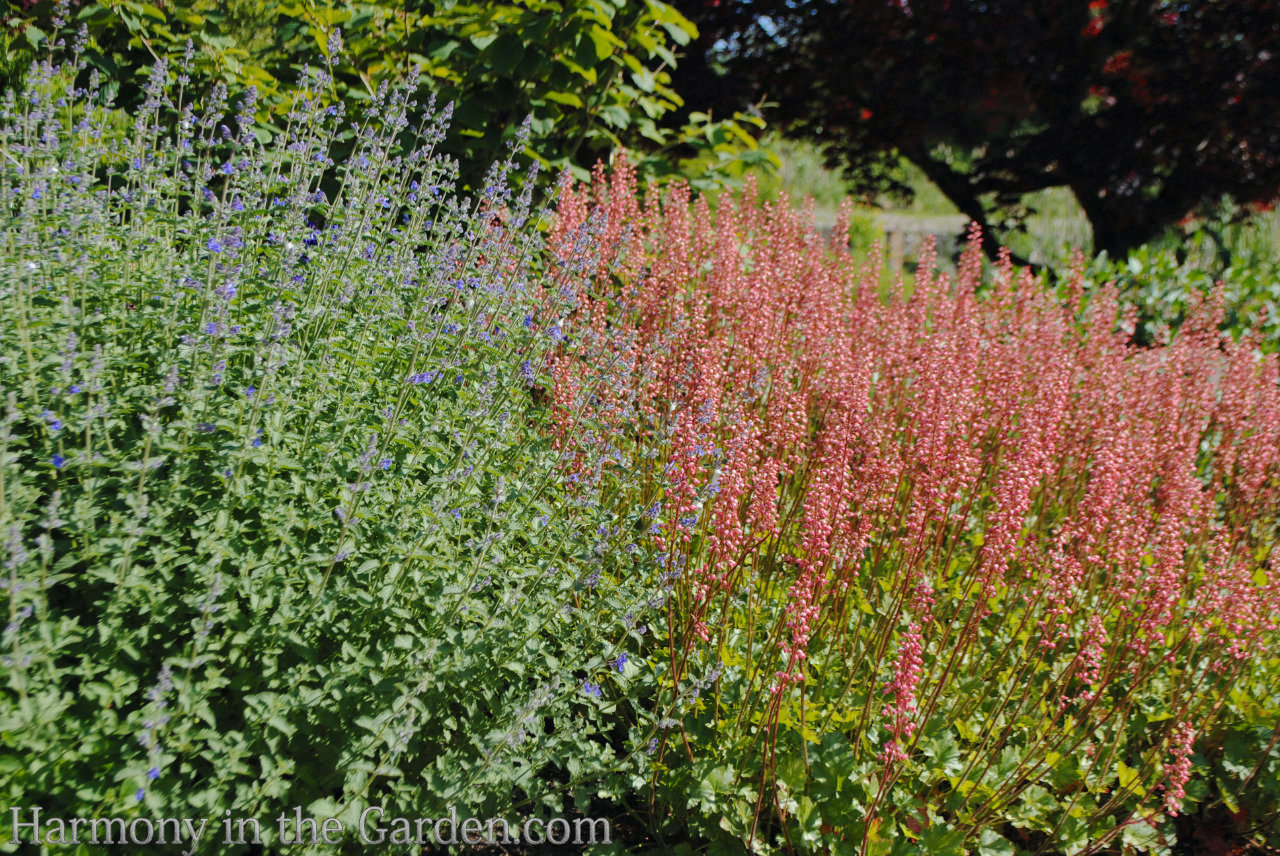 Repetition is effective as long as the element that's being repeated is strong enough to stand apart from its neighbor. 
Here's an example of what happens when a shape is repeated, but the contrast isn't strong enough. 
Can you imagine how good the salvia or heuchera would look planted next to a contrasting shape (ie: a ball-shaped flower?)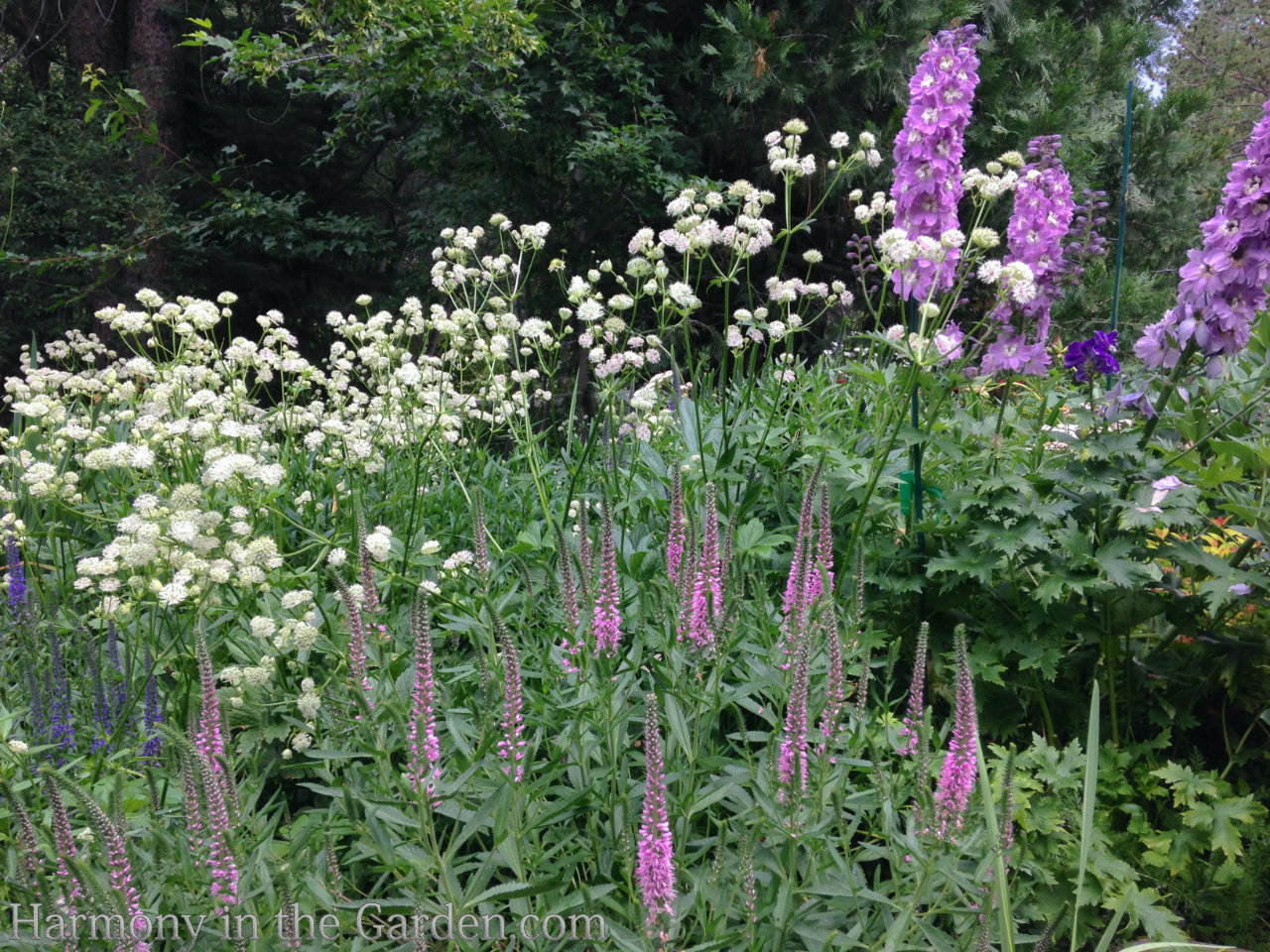 Too much repetition, however, can become a bit predictable (or even worse – monotonous!) 
That's where contrast comes in to save the day. 
Contrasting a color, shape, or form helps wake the eye, telling the brain to slow down because something interesting is happening here!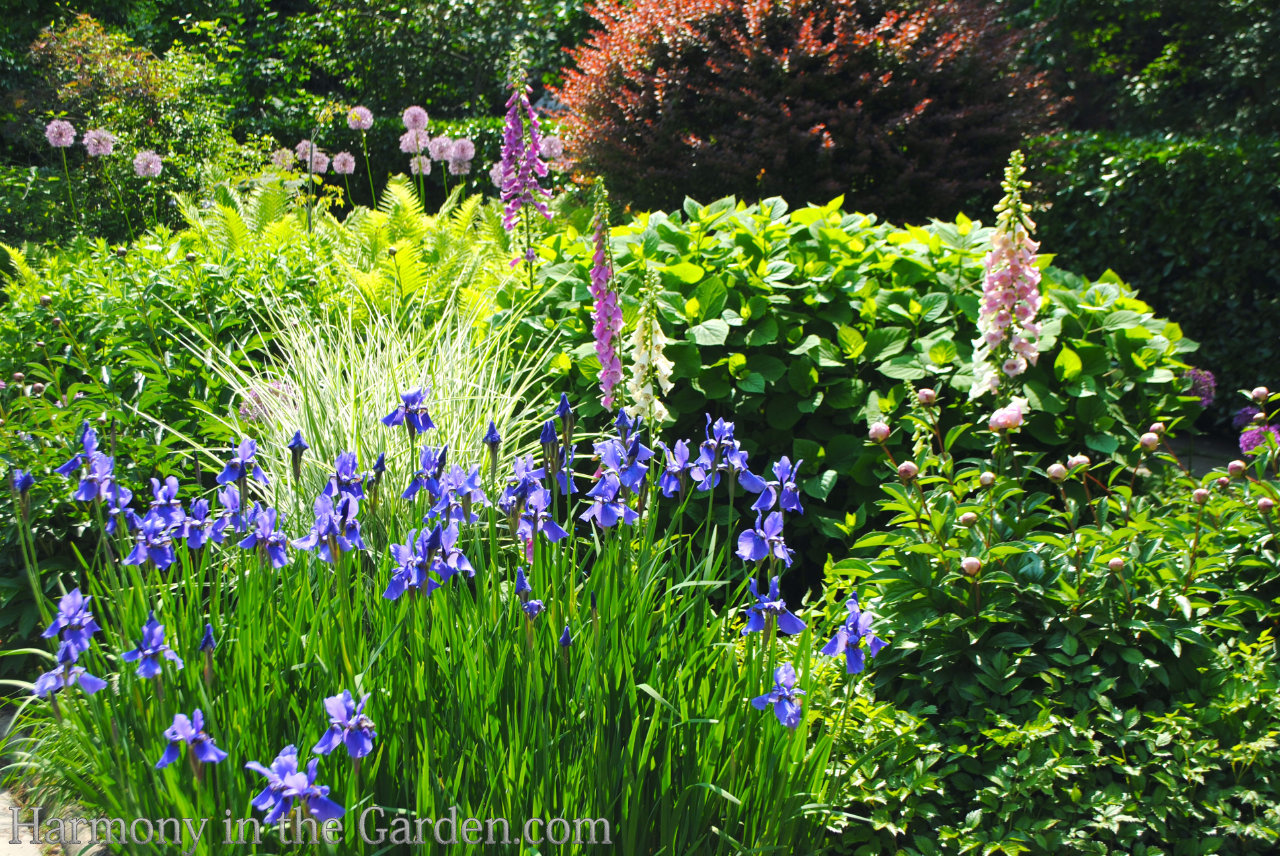 This is an excellent example of mixing shapes throughout a garden bed.
In the front are spire-shaped foxgloves and iris, with balls of allium flowers 'floating' in the back of the border.
This was taken during my visit to Central Park's Conservatory Garden (click here to read more about one of my favorite gardens ever!)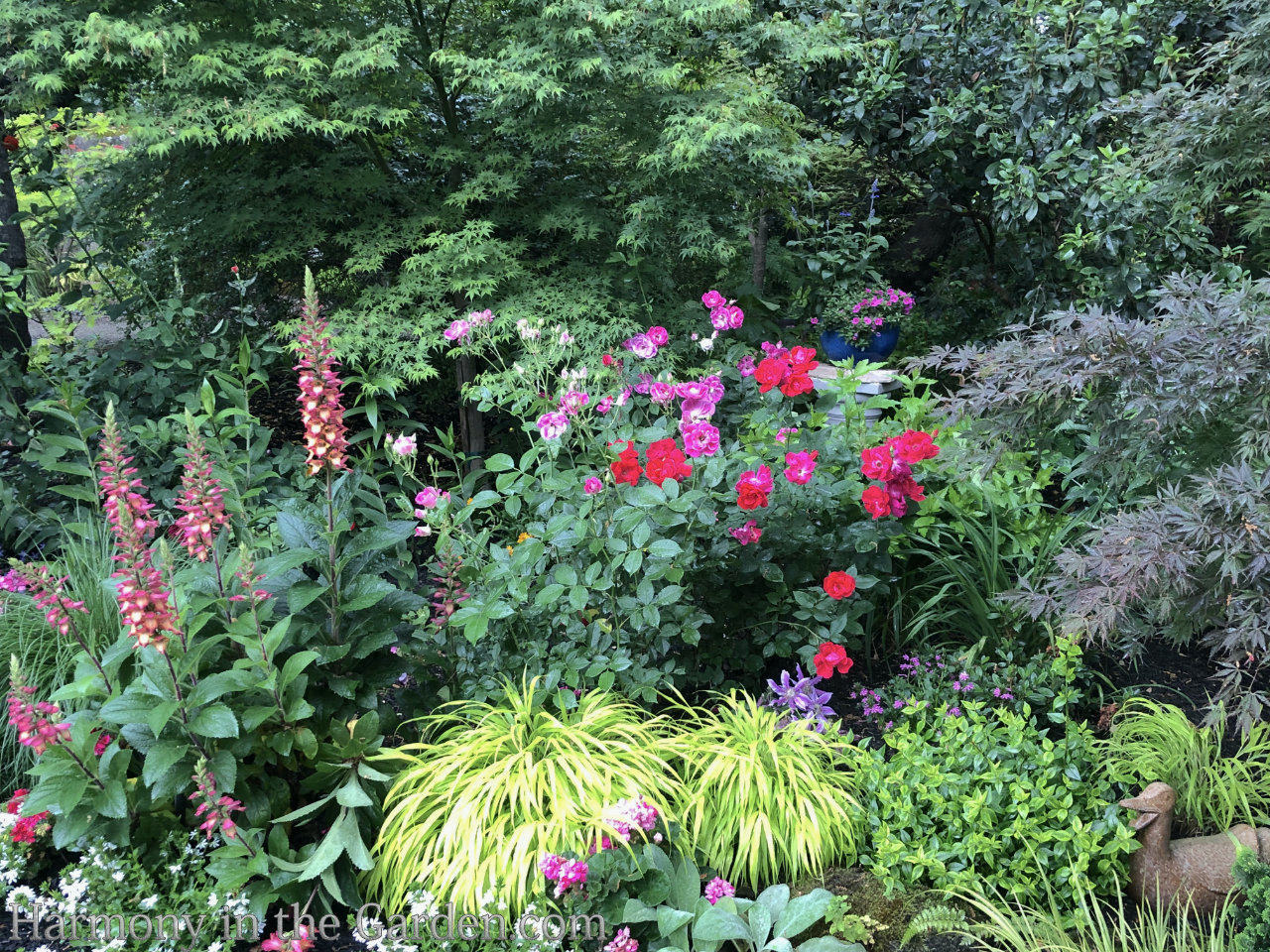 3.  Add some Drama to the Back of the Border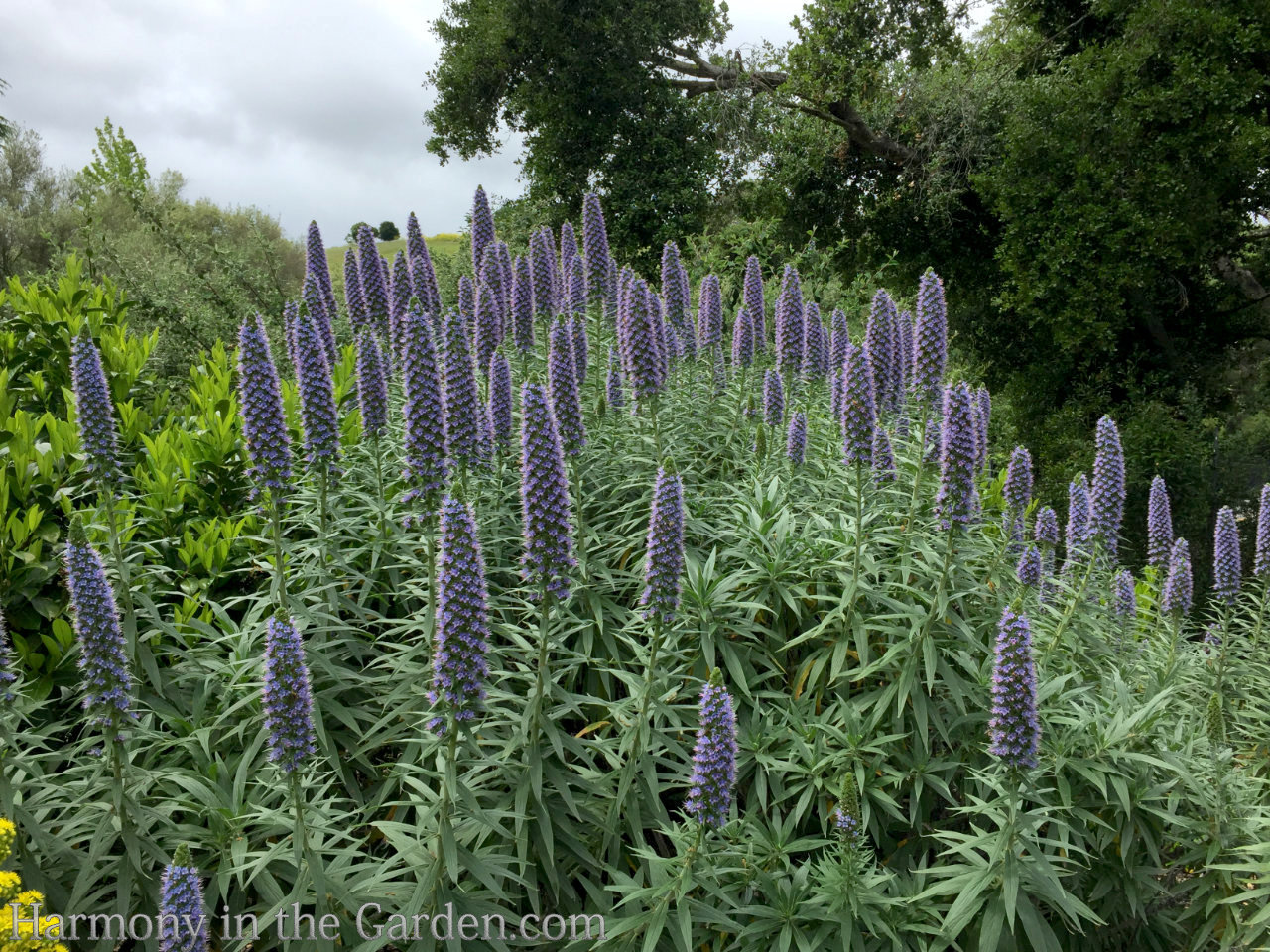 Unfortunately, it's pretty common that the middle layer of a garden bed gets all the attention, with the lowest and tallest layers woefully neglected. 
Luckily, all it takes is a few carefully placed towering spires to highlight the tallest layer of the garden.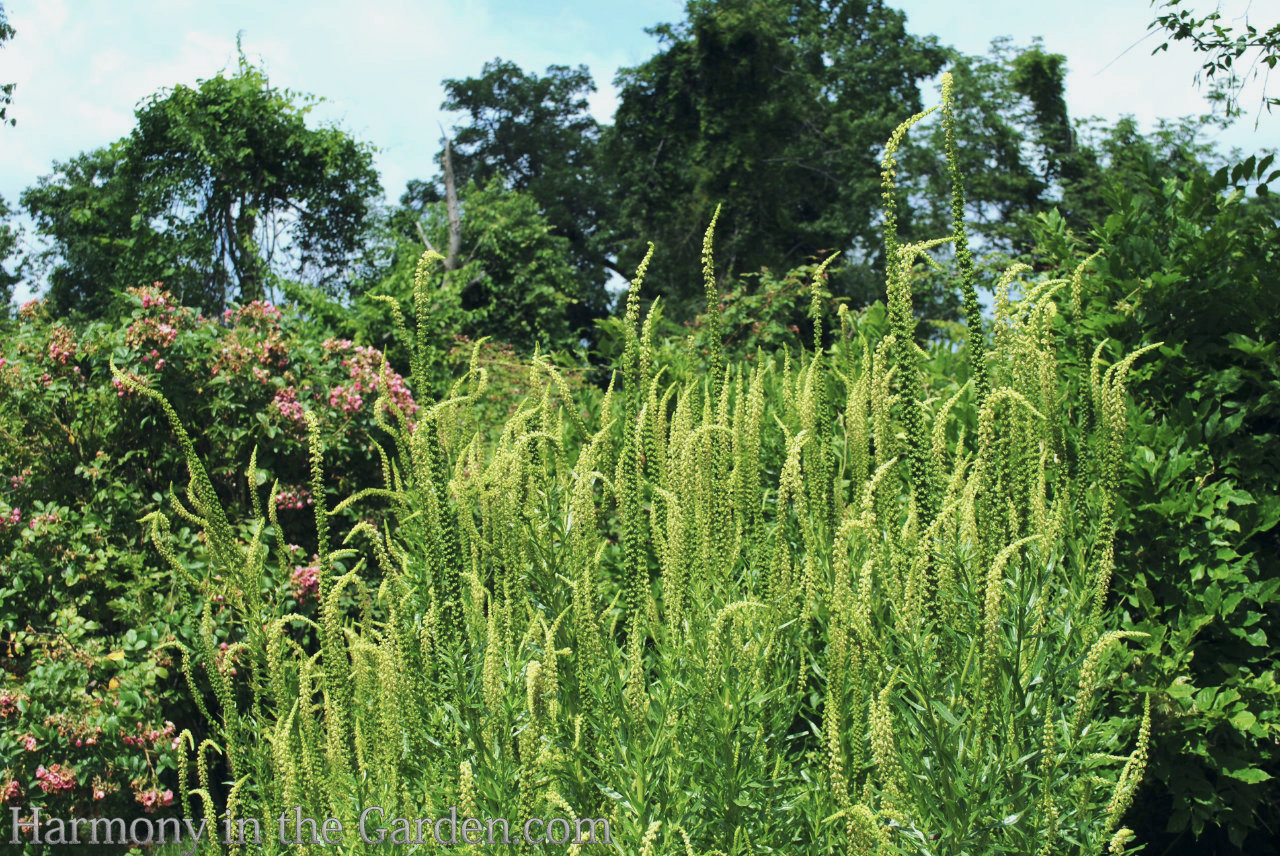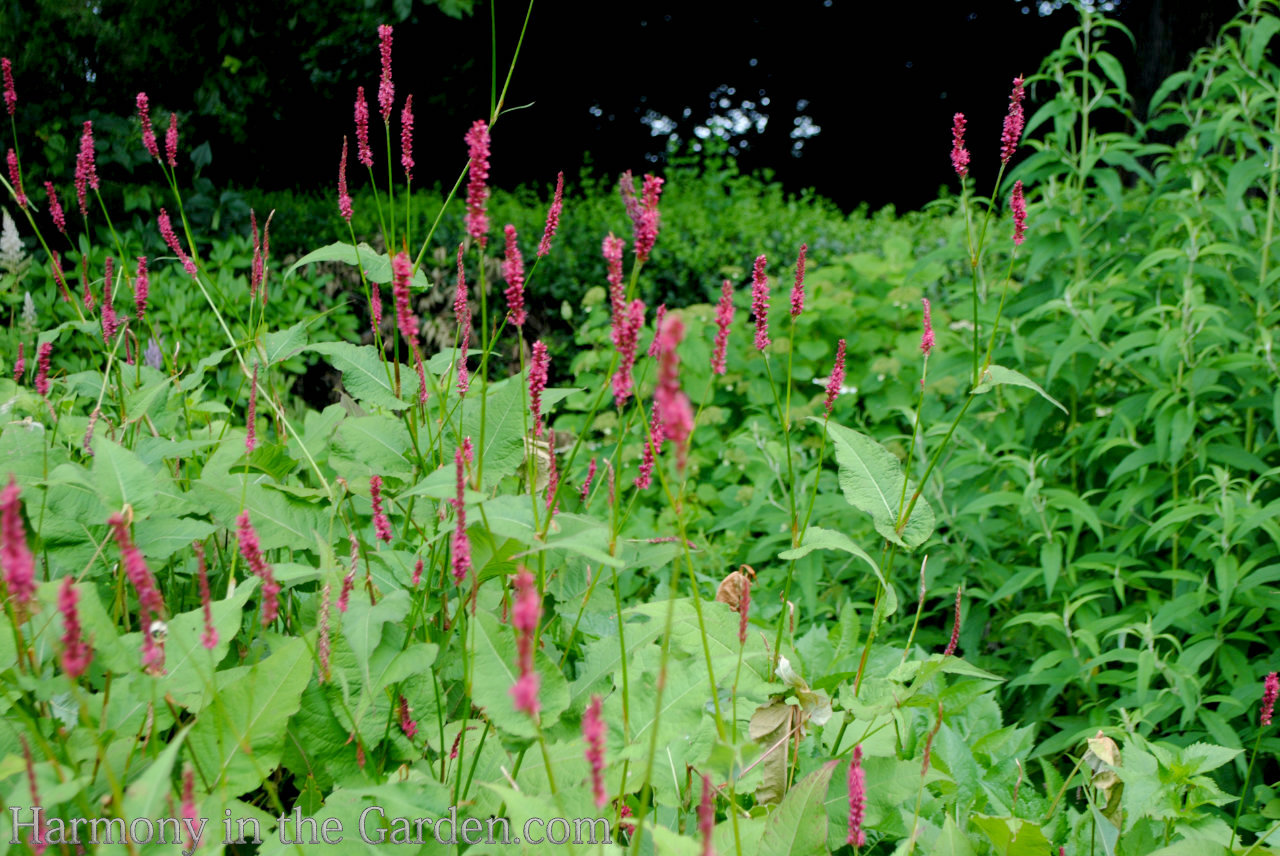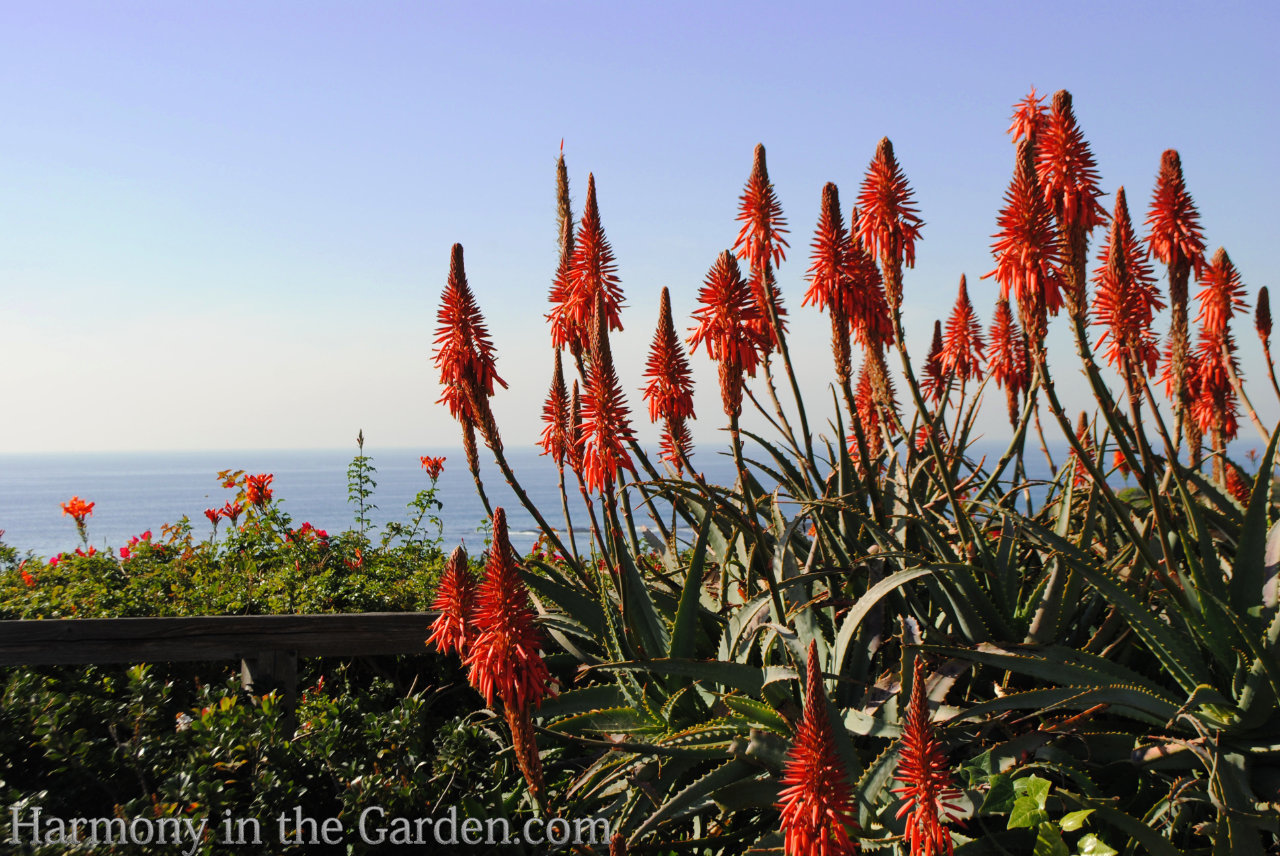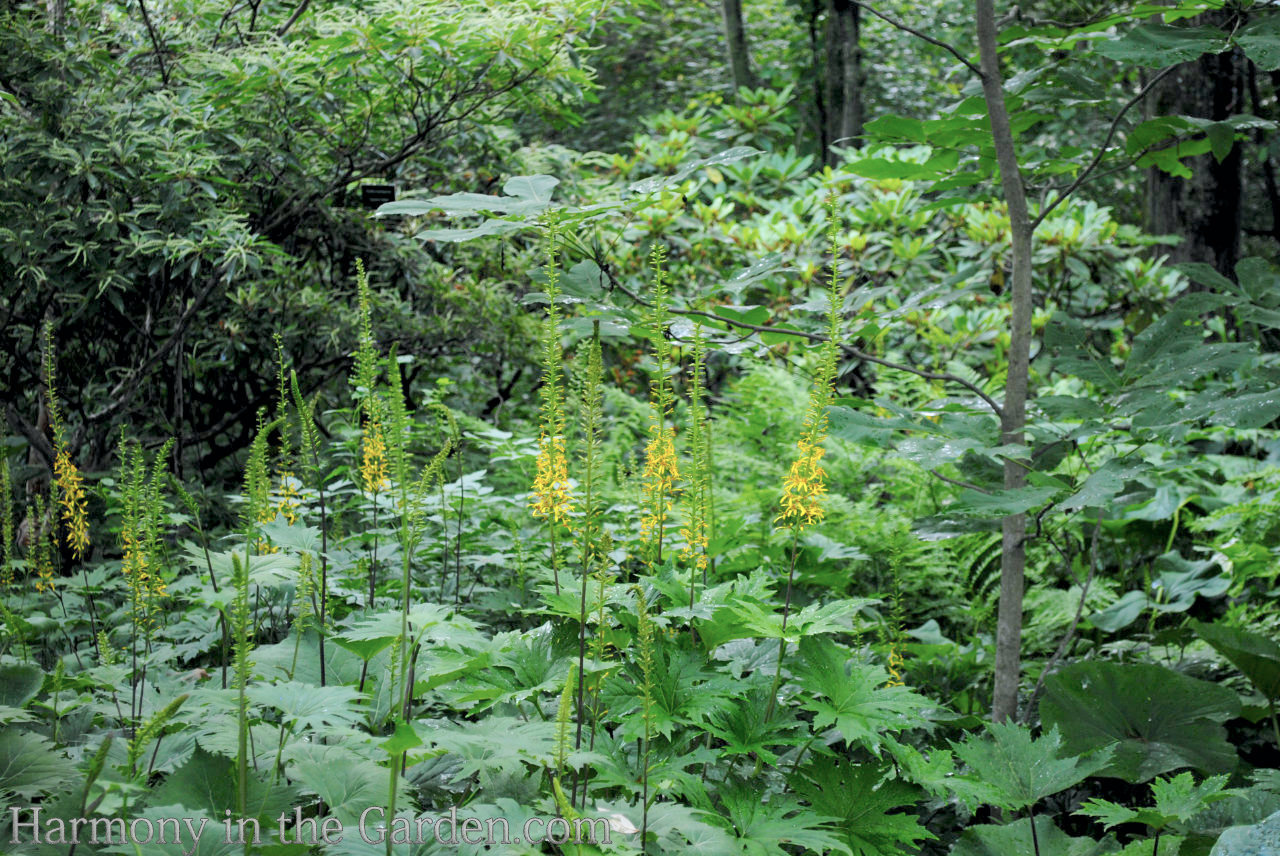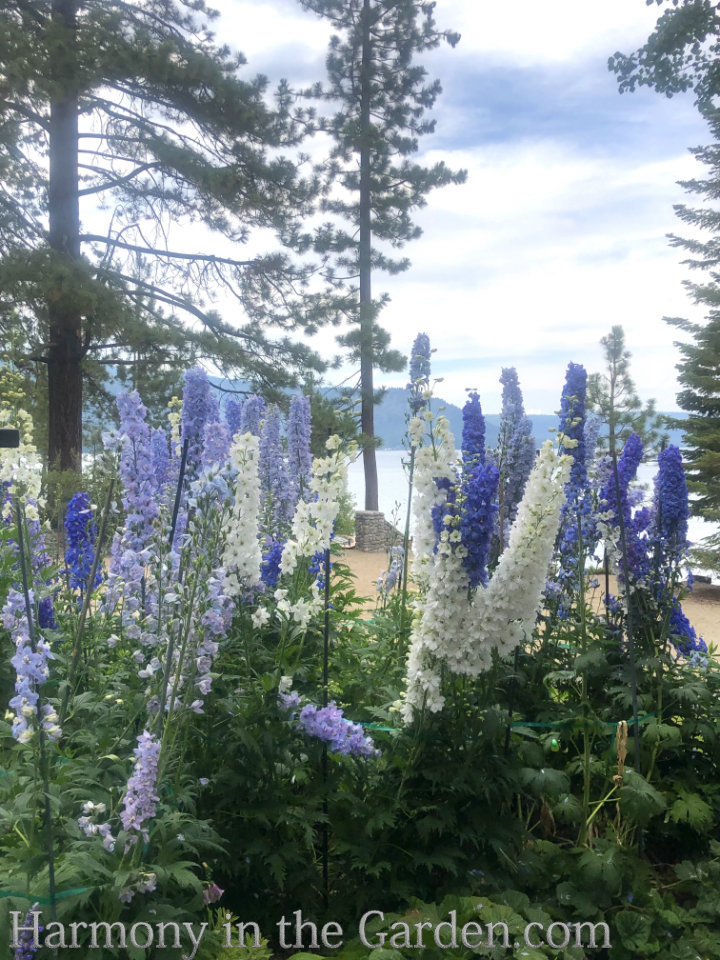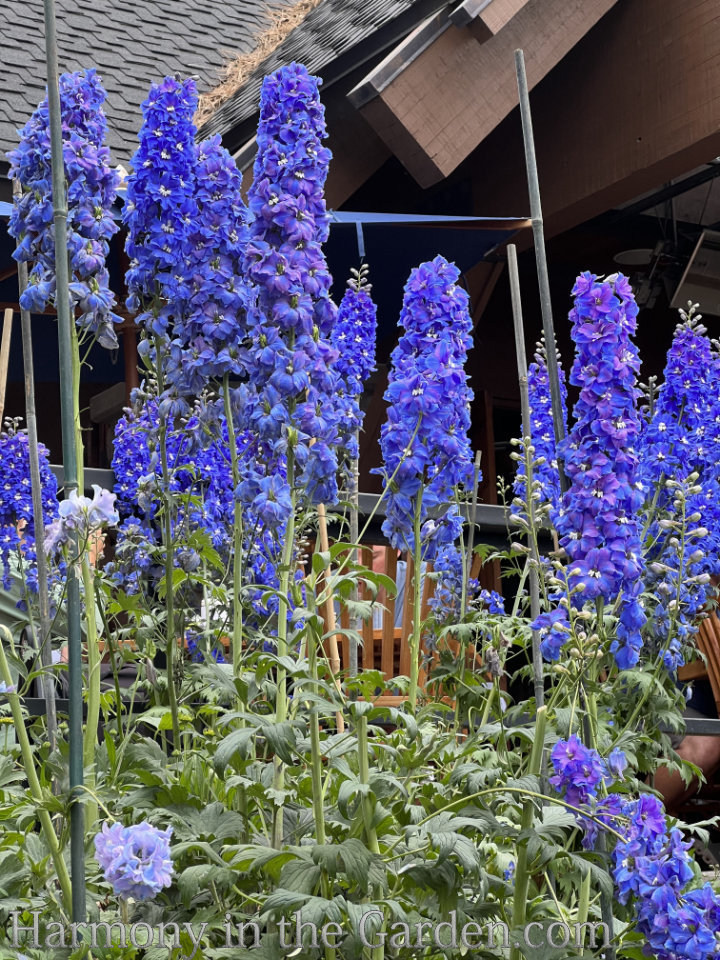 4.  Spires provide visual motion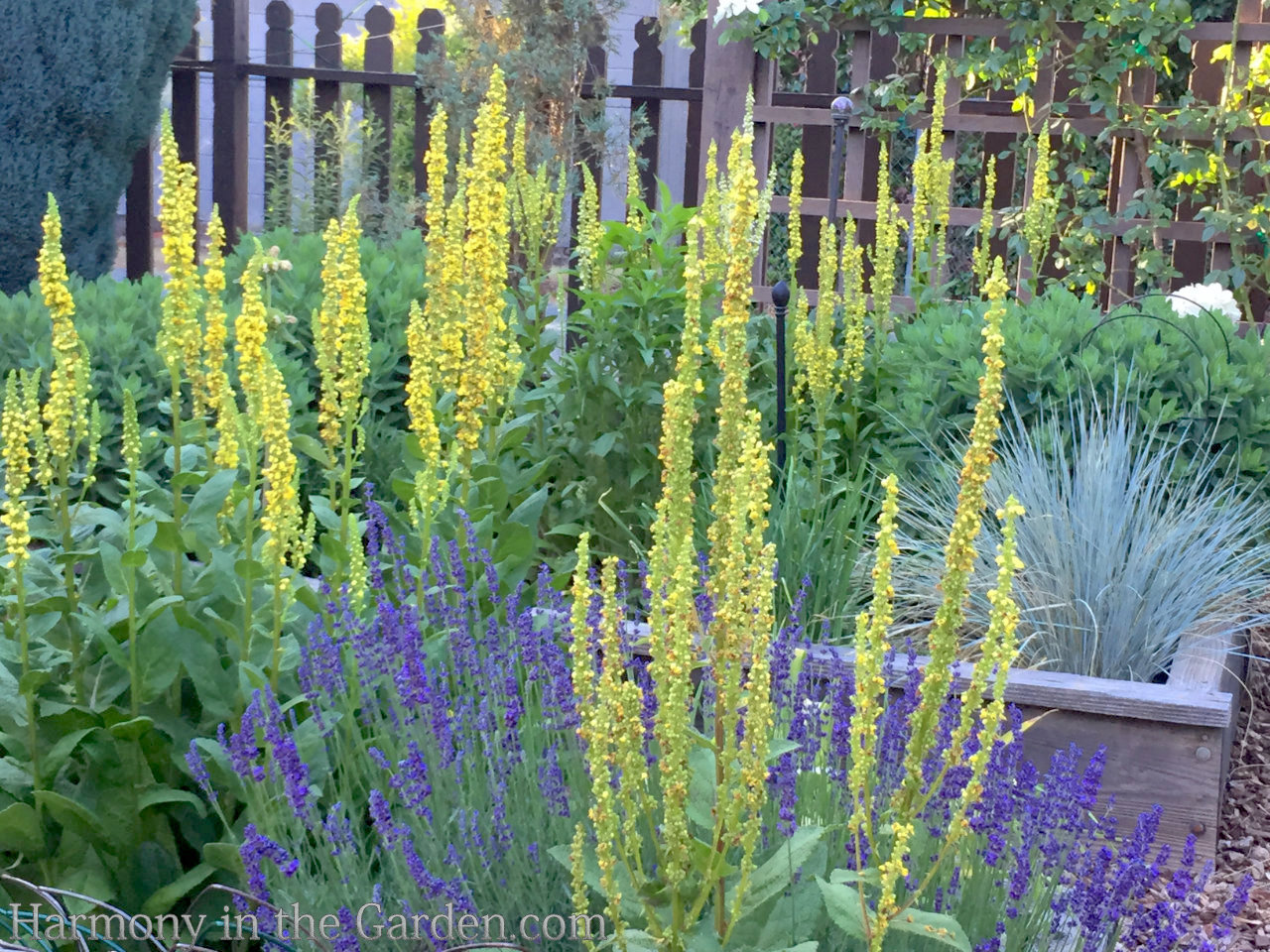 Similar to rockets shooting into space, spire-shaped flowers draw the eye upwards, providing visual motion in the garden bed.
I'm not talking about literal motion, like a swaying grass on a windy day, but the illusion of movement without any breeze whatsoever.  
Anything that breaks up line of sight, causing the brain to slow down a moment and look up is a great thing, adding interest and excitement to the garden.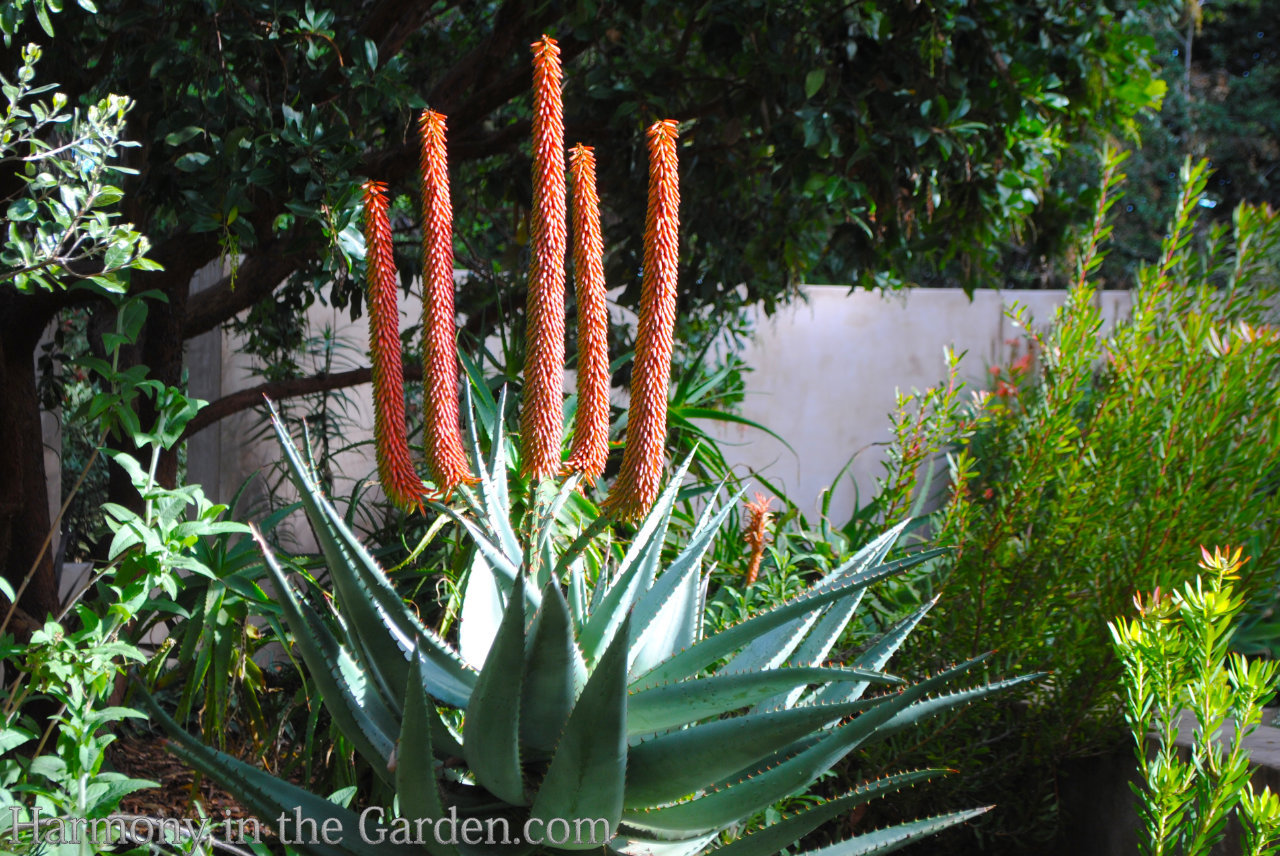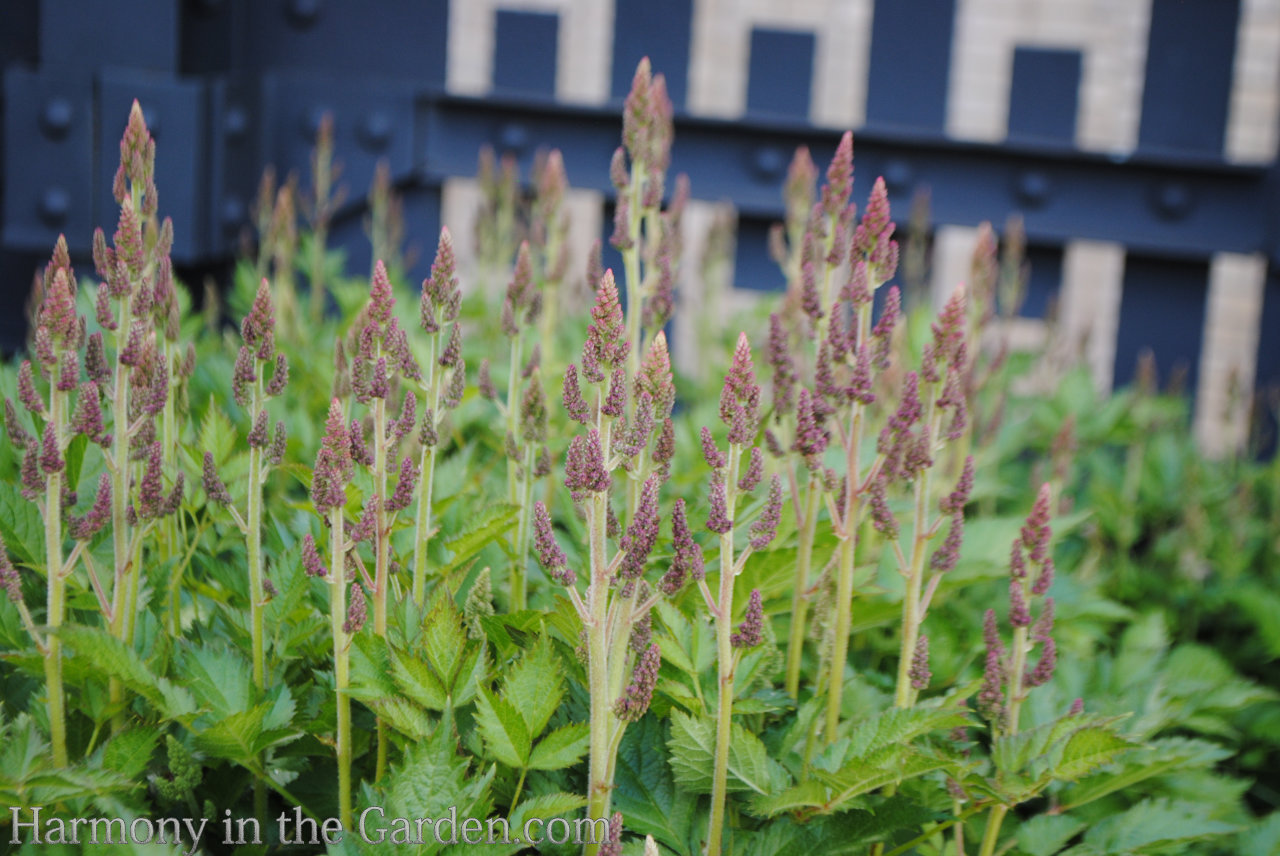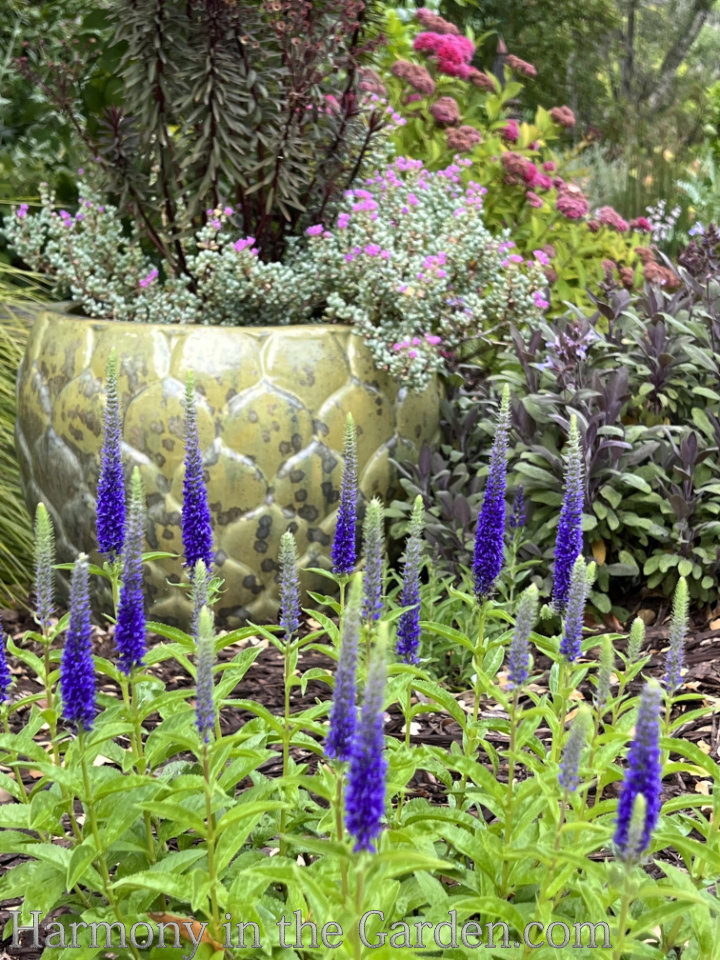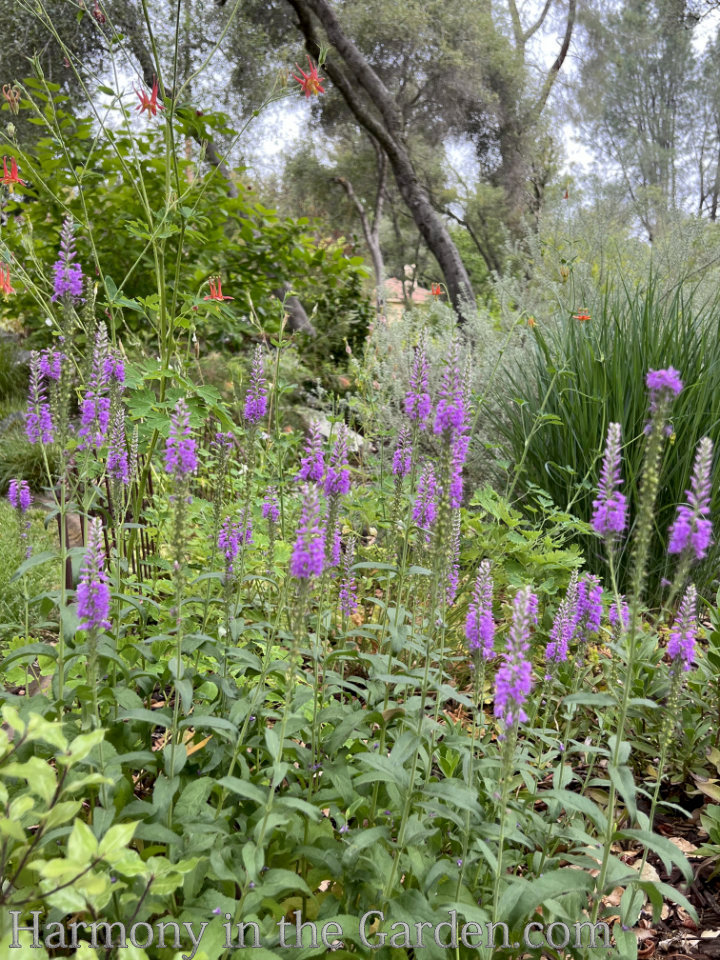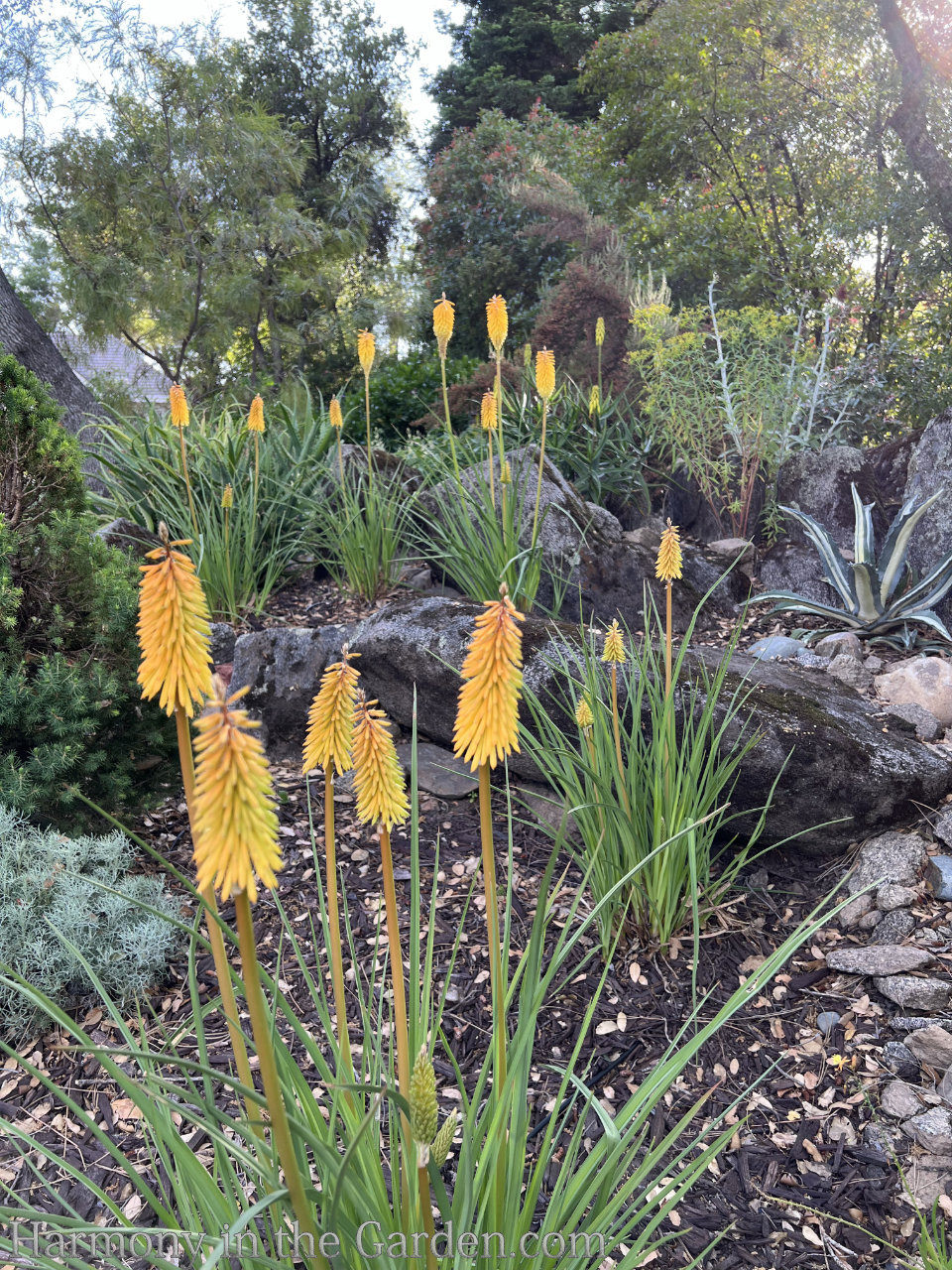 In addition to directing the eye upwards, when planted in a drift, like these 'Gladness' knifophias, the spire-shaped flowers direct the eye throughout a garden bed.
Click here for more about the amazing, low-water, deer-resistant kniphofias!
5.  Ideal for small spaces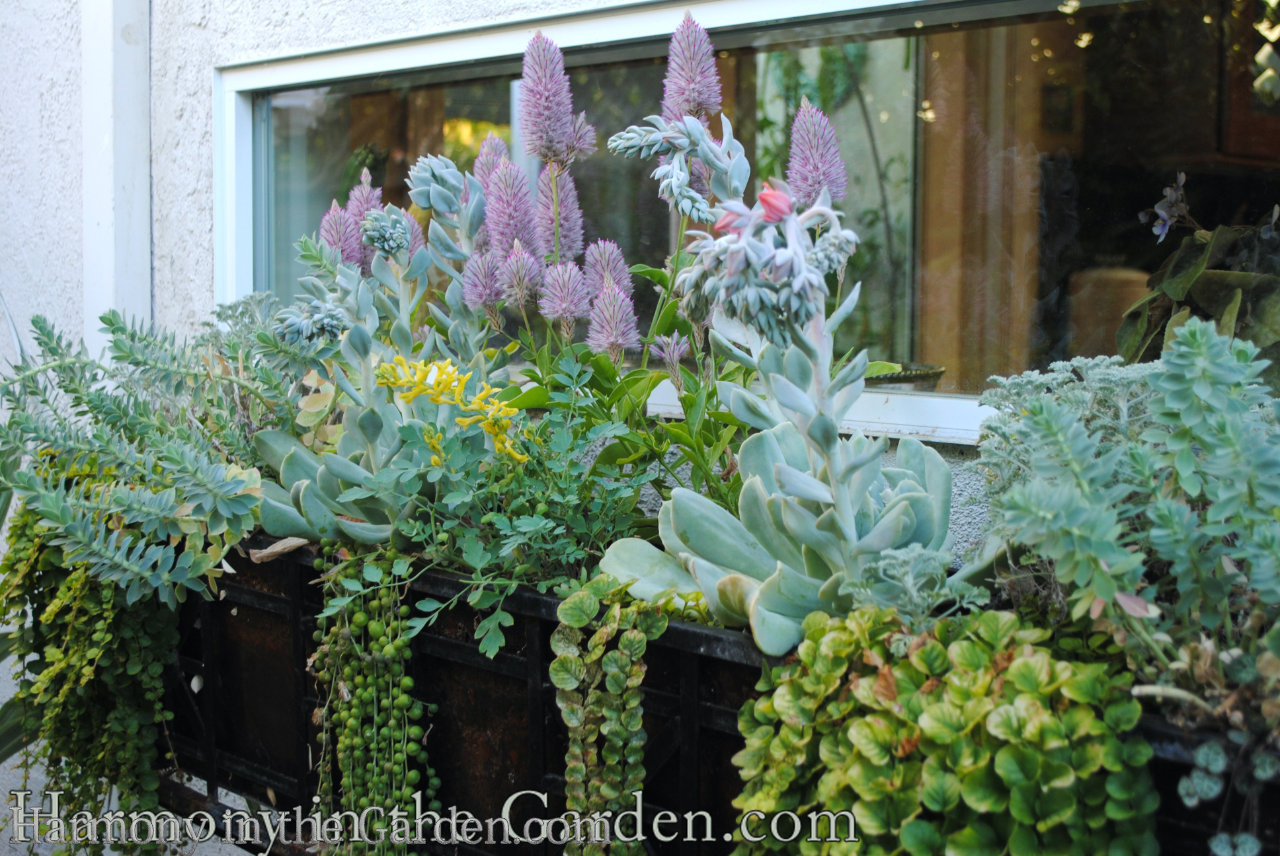 For those of you who have smaller gardens, spire-shaped flowers come in small packages, too.
And, because of their narrow shape, spires are often compact enough to fit snugly into tight spaces.
Whether it's a compact window box (for more window box ideas, click here), a narrow garden bed, or a small space next to a boulder, there's sure to be the perfect spire-shaped flower.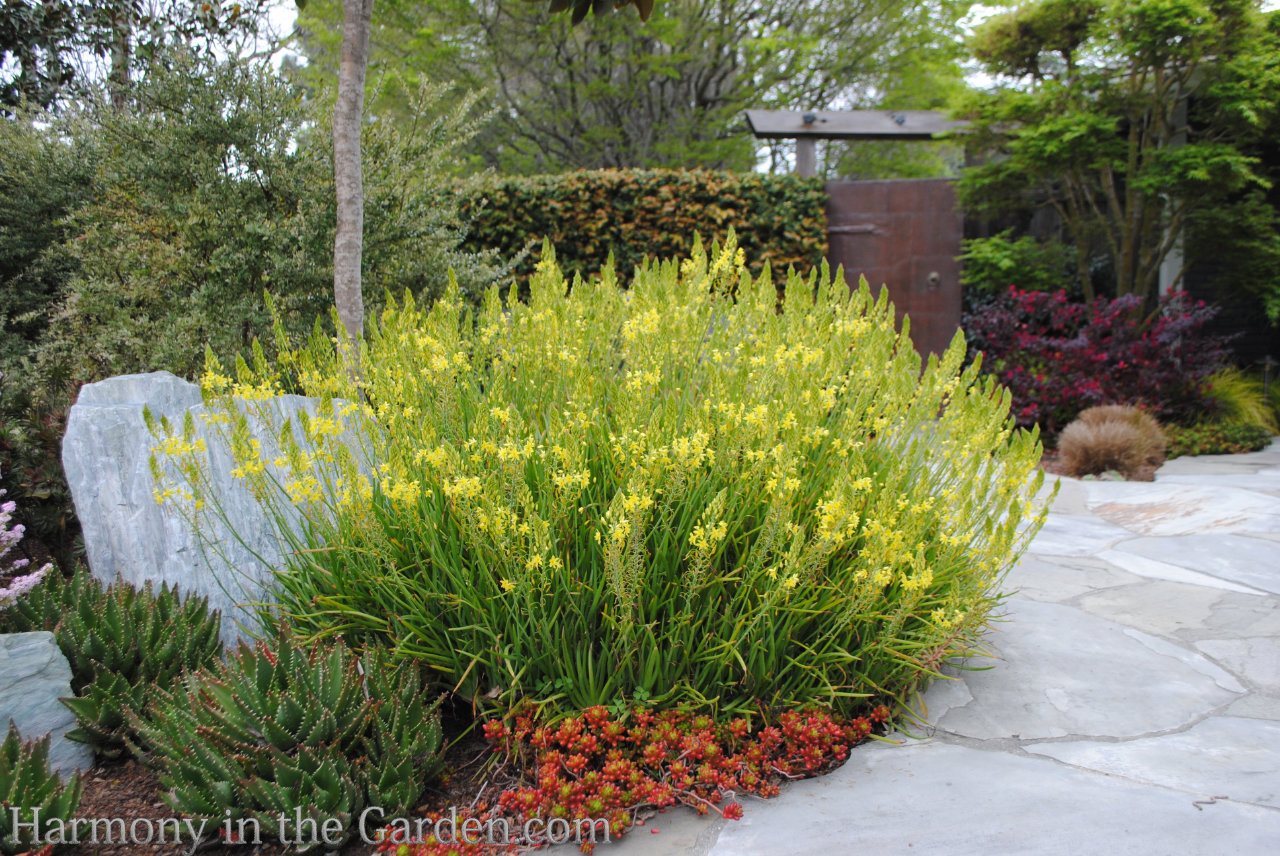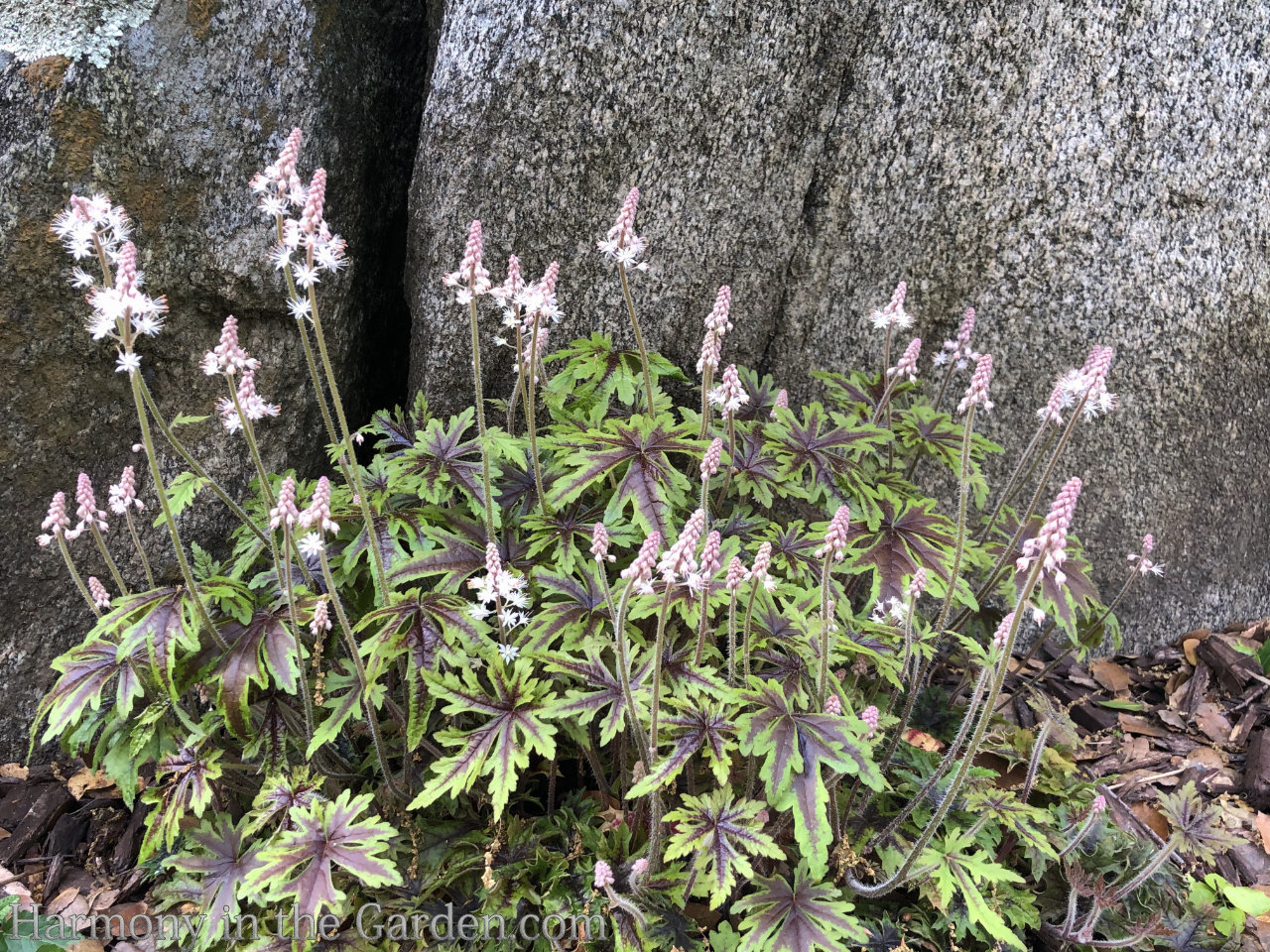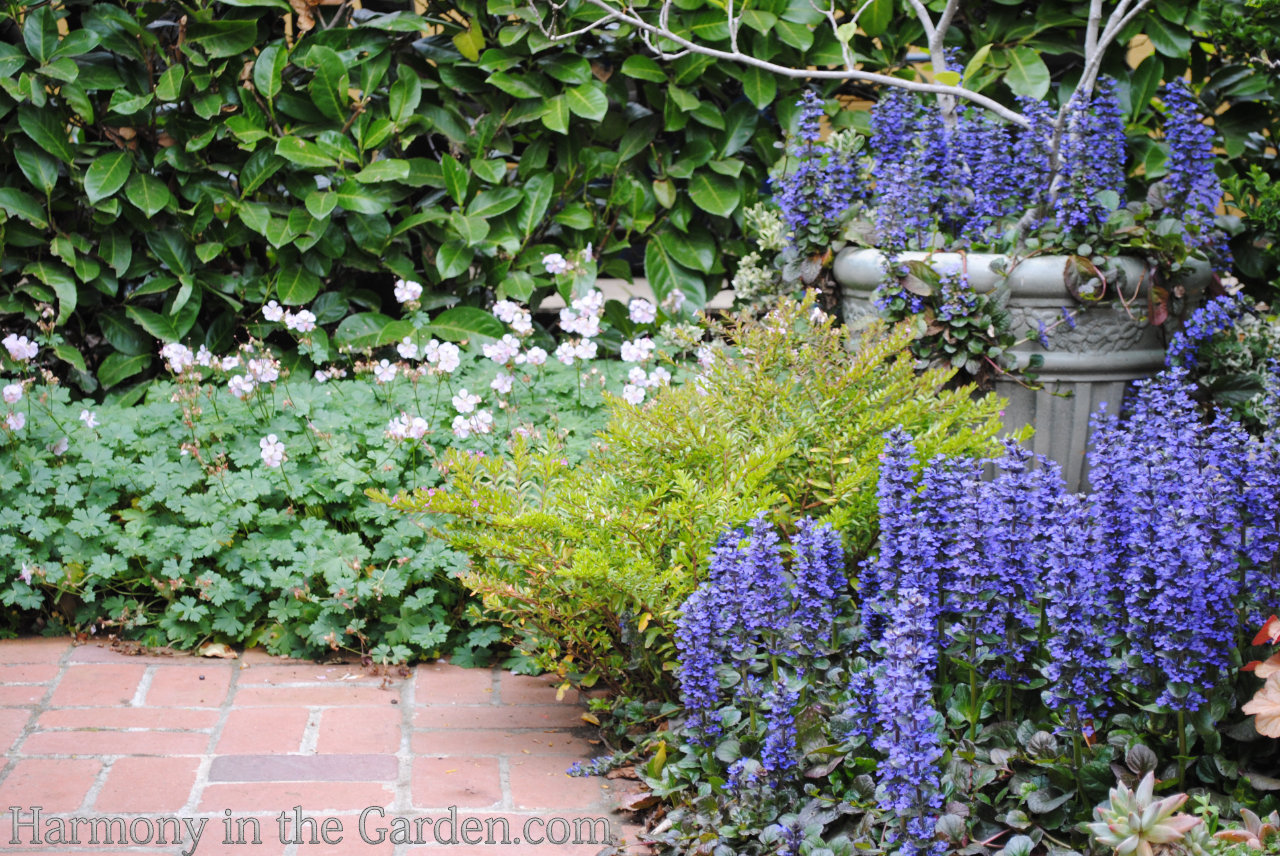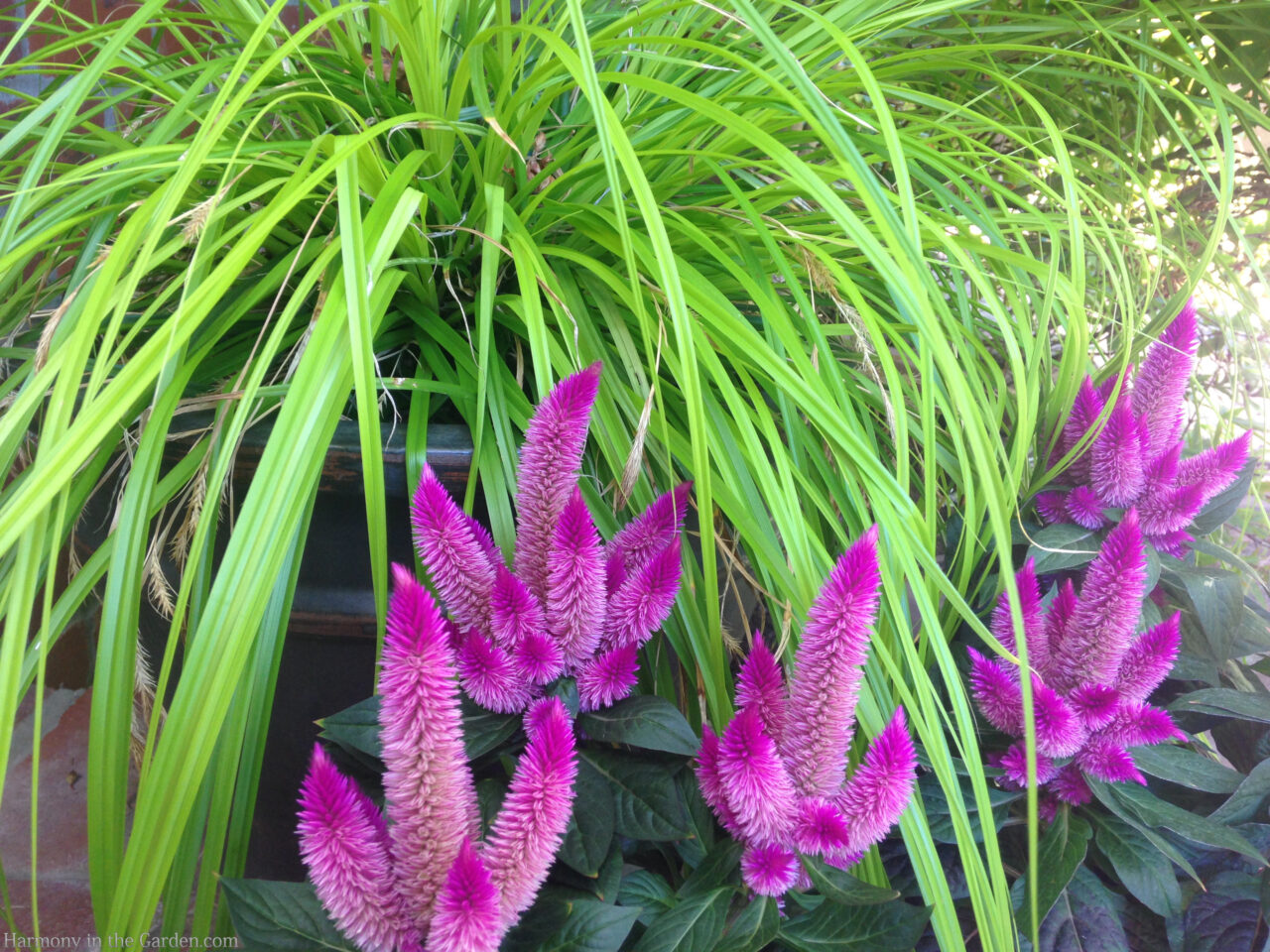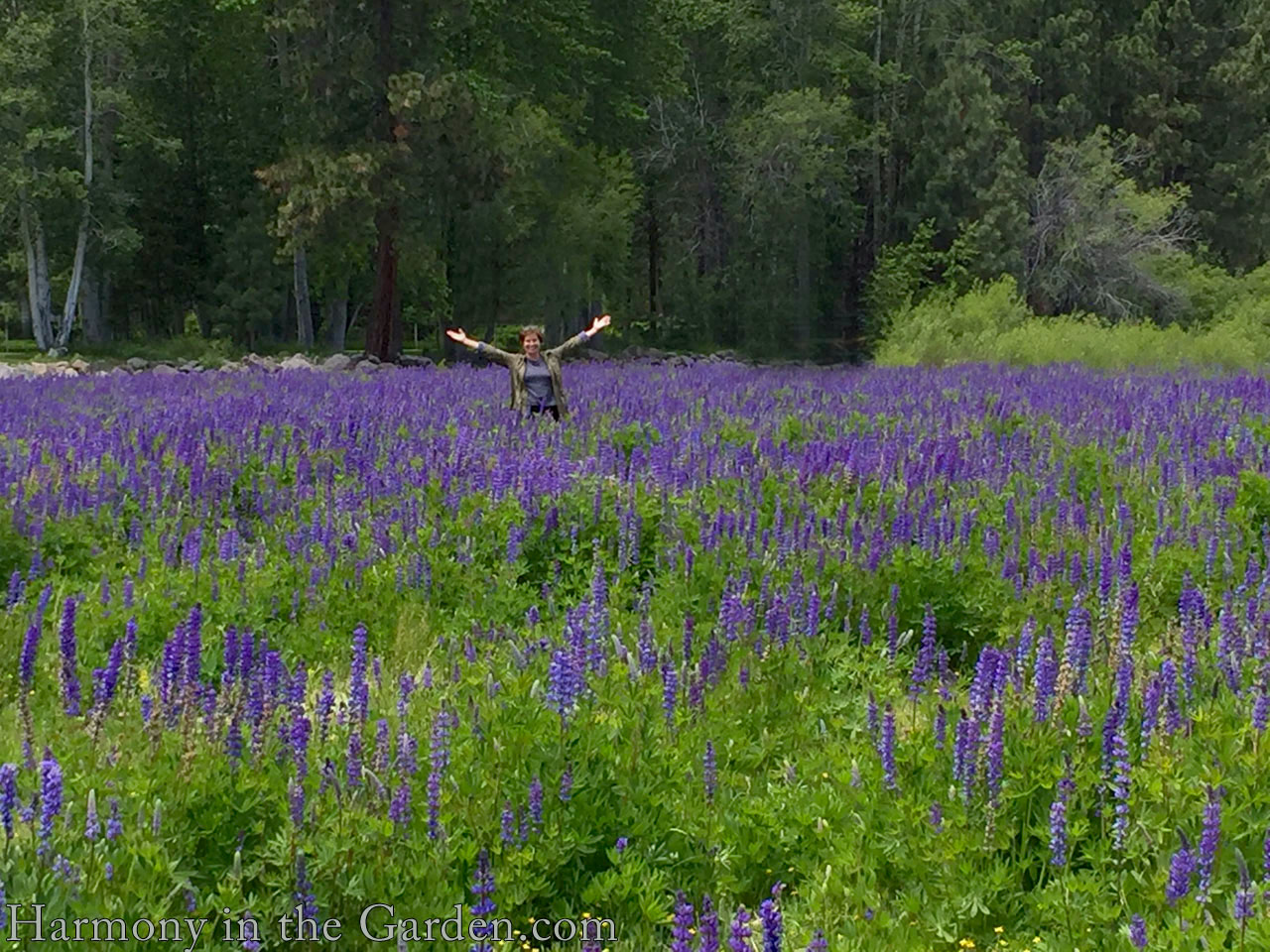 There's no doubt about it – whether small, medium or tall, spires certainly add a wow-factor element to the garden bed.
(Yes, that's me, left, amid a sea of lupine!  Click here to see some jaw-dropping photos of this naturally occurring meadow.)