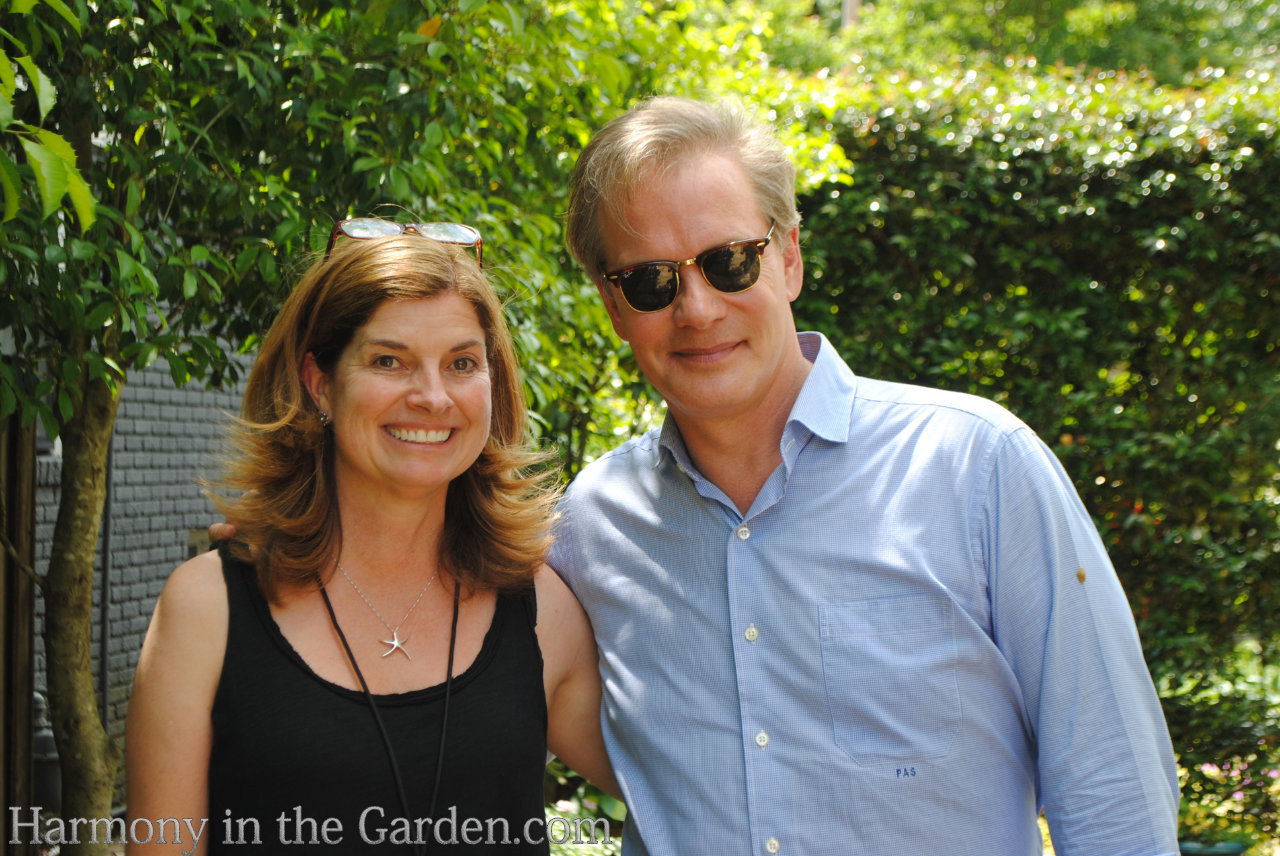 A few years ago, I spent a glorious weekend at P. Allen Smith's Moss Mountain Farm in Little Rock, Arkansas. 
Most of you know P. Allen Smith – he's a gardening icon here in America: a TV host with 2 long-running shows (Garden Home & Garden to Table), a sought-after garden designer, artist, etc.
But he's also a generous host at Moss Mountain, his idyllic 600-acre country estate overlooking the Arkansas River.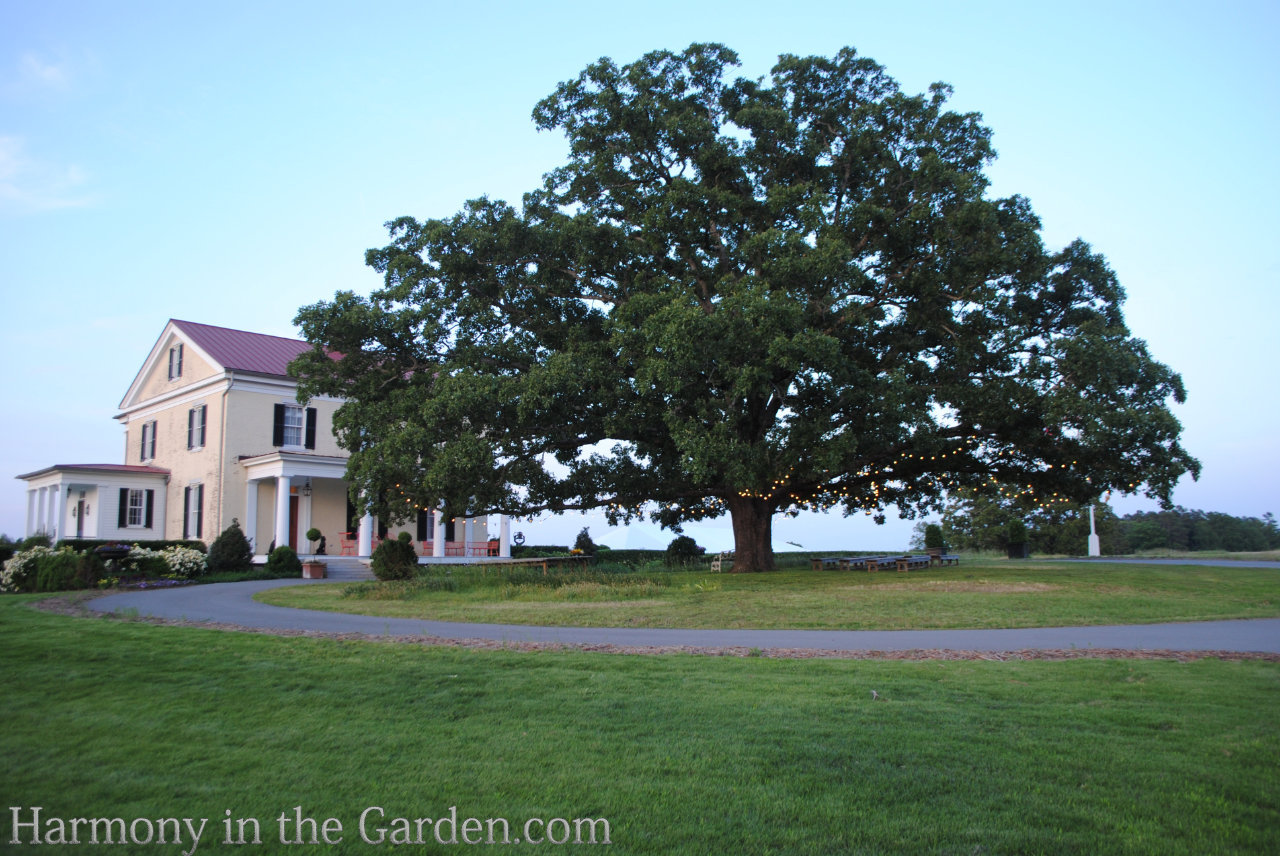 I was invited, along with 22 other bloggers from around the country, to participate in this 3-day event, called Garden-to-Blog.
The goal of this event was to help bloggers meet industry leaders, discuss new gardening trends, become inspired with new ideas, and to take a step back from what we do day-in and day-out.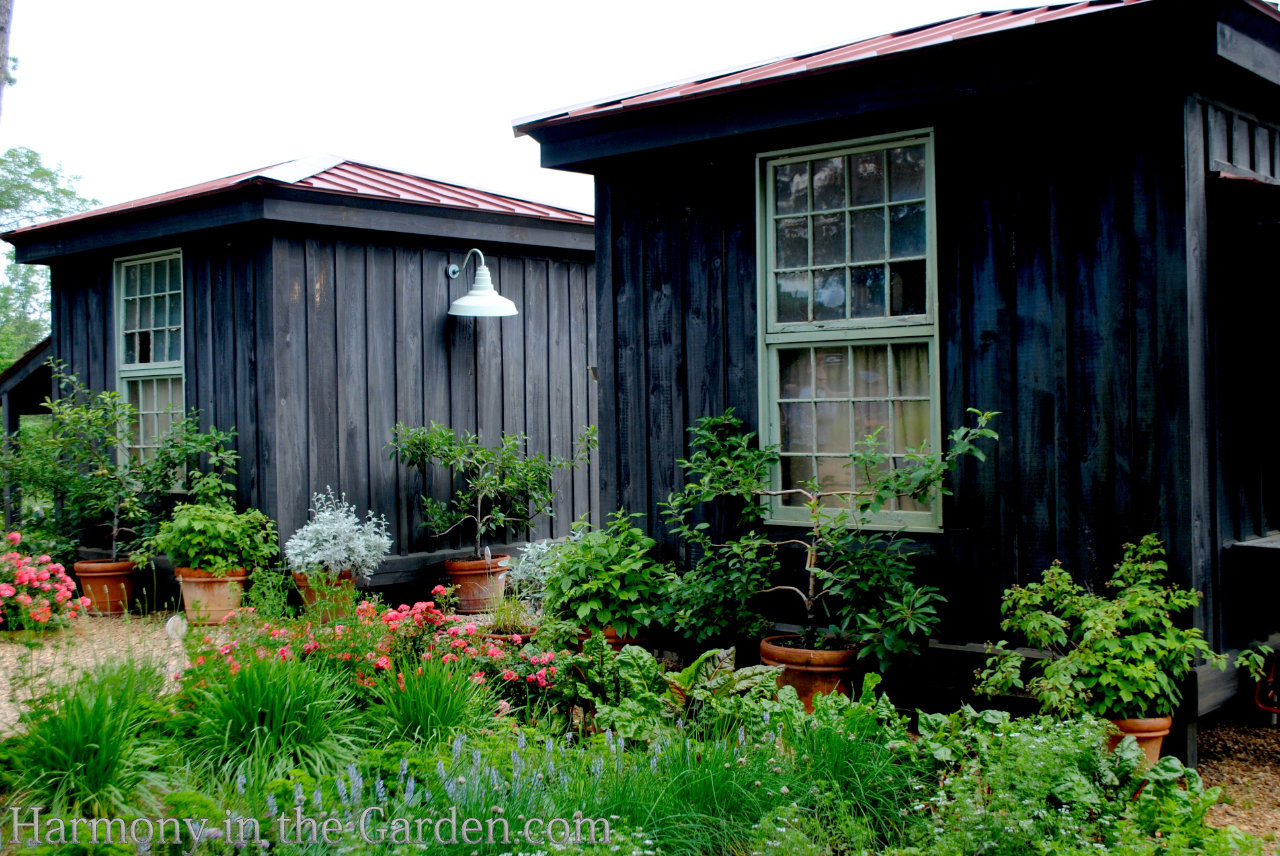 One of my favorite parts of this vast garden was his vegetable garden.
Entirely organic (the holes in cabbage leaves seem to shout with pride 'no pesticides here, my friend!') this garden is abuzz with life.  
Not to mention filled with scent, color, art, and his personality.
It's easy to see the designer's touch added to the vegetable garden.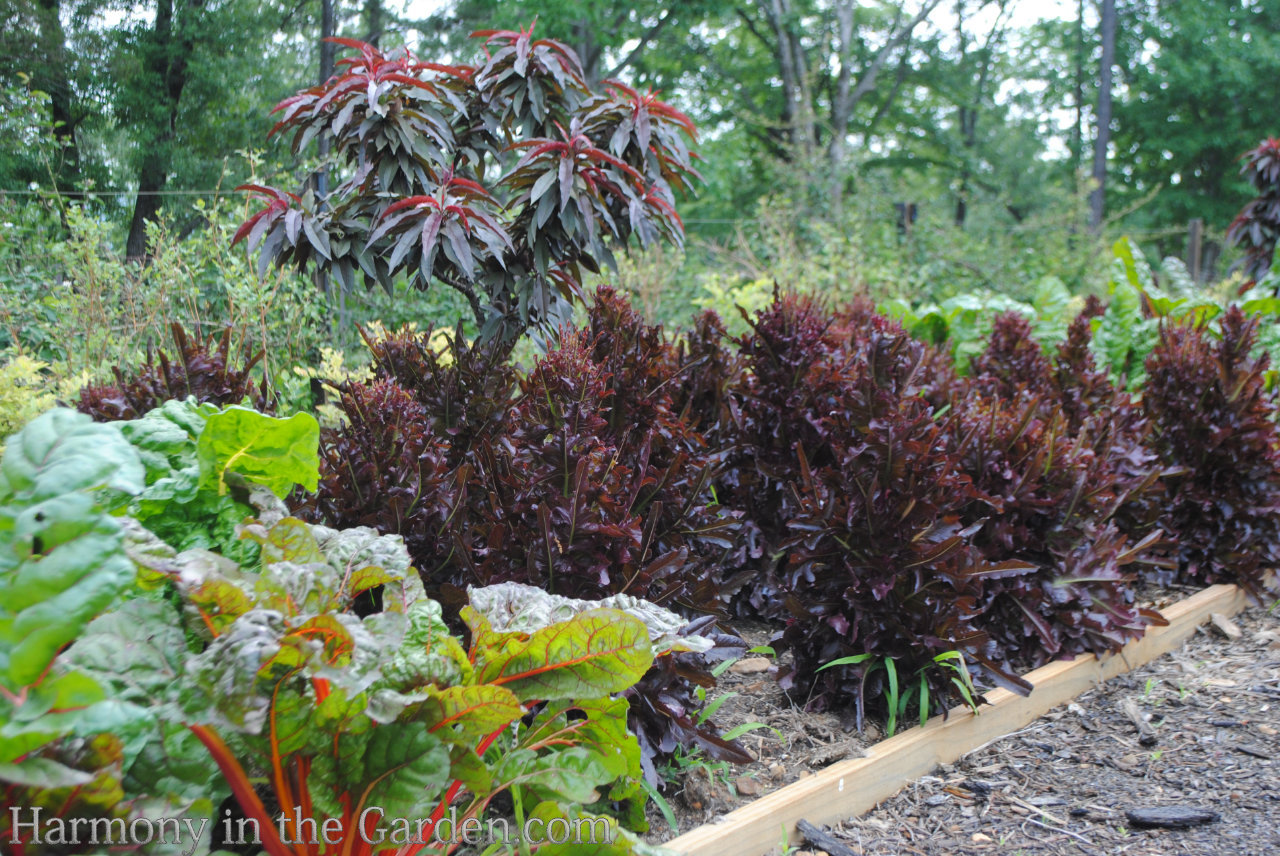 For example, colorful annuals and perennials that echo the colors of the edibles are planted along the borders.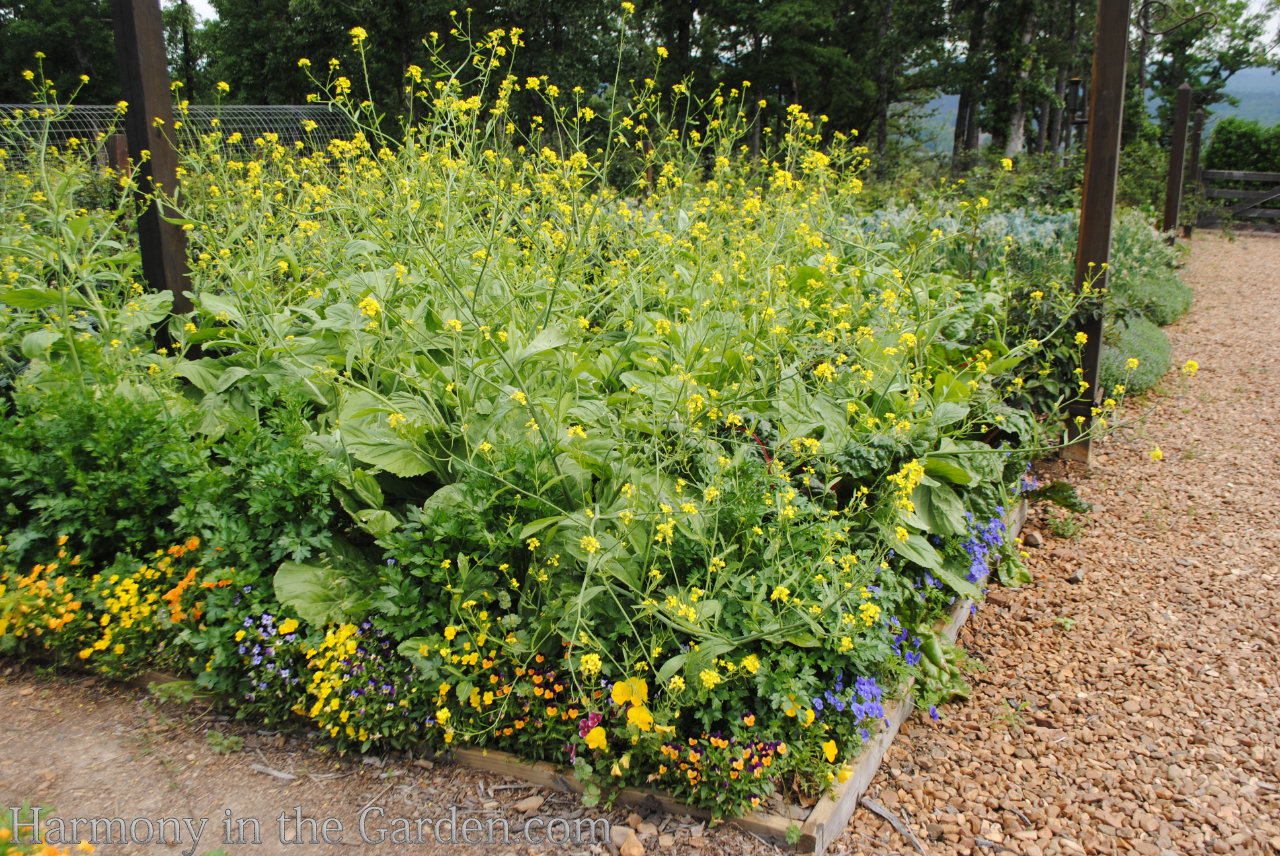 Yellow and gold violas echo the yellow flowers of the bolting lettuces.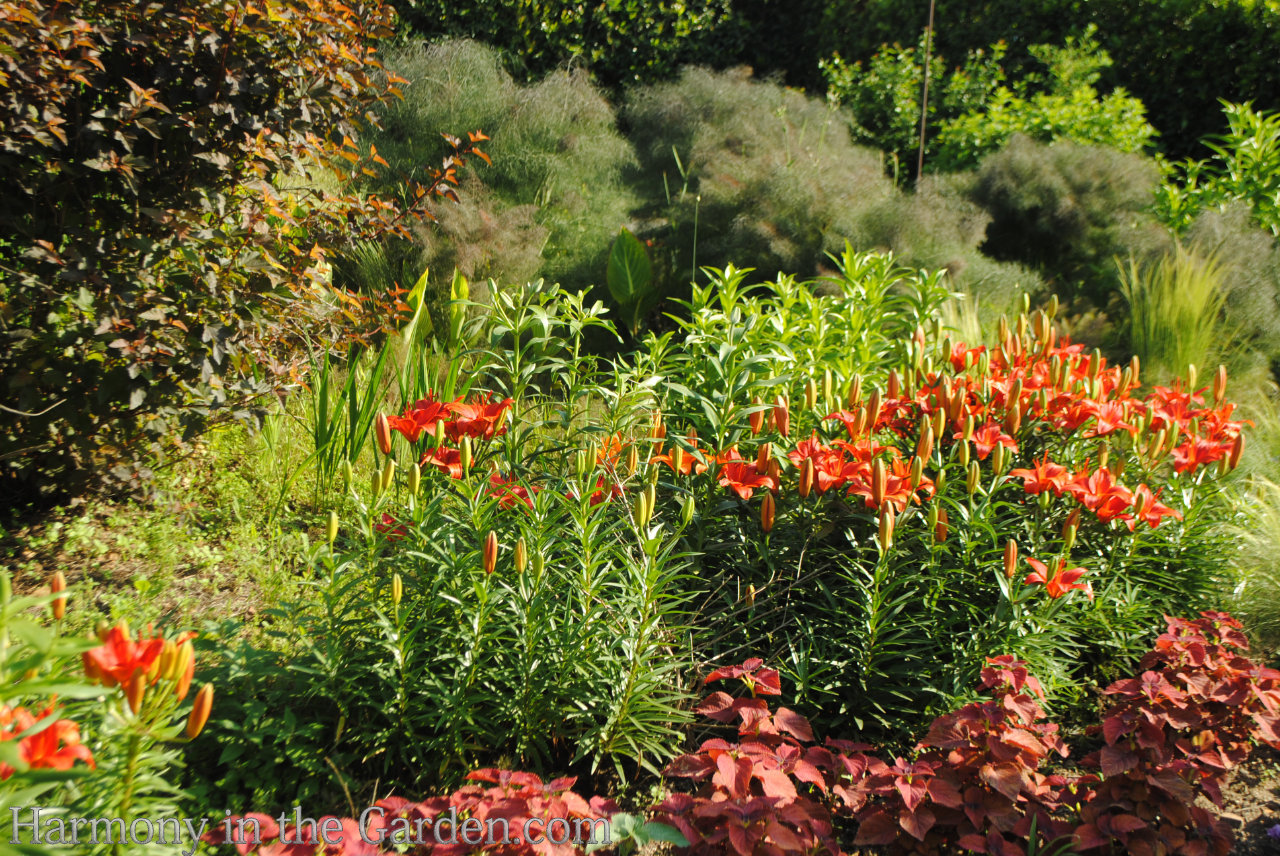 A metallic colored 'cloud' floats  behind the orange lilies, thanks to the textural foliage of asparagus and bronze fennel.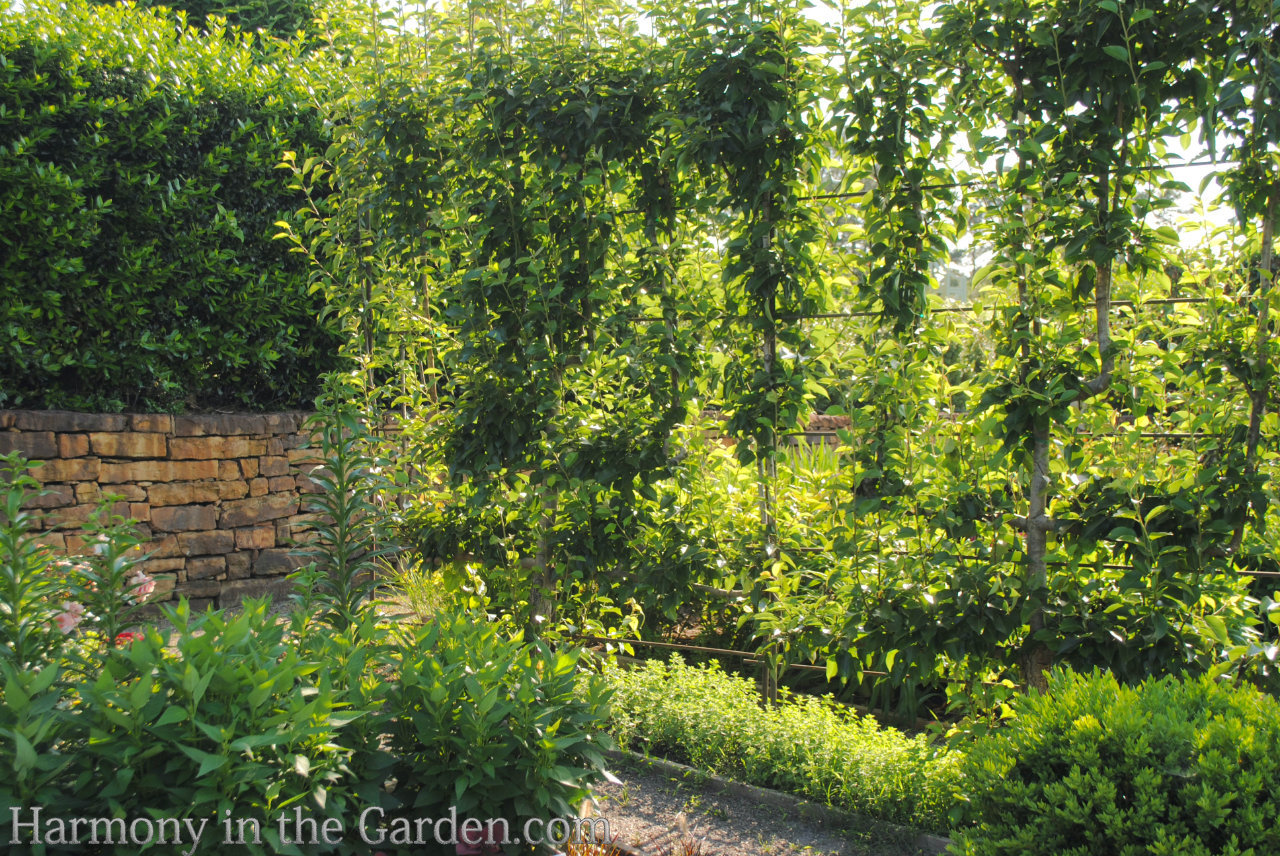 Espaliered fruit trees everywhere, whether dividing the many garden rooms, or adding vertical interest to an otherwise blank wall.
I particularly like the way these fruit trees have been trained to grow up, providing an airy screen that helps protect tender veggies from the hot summer sun.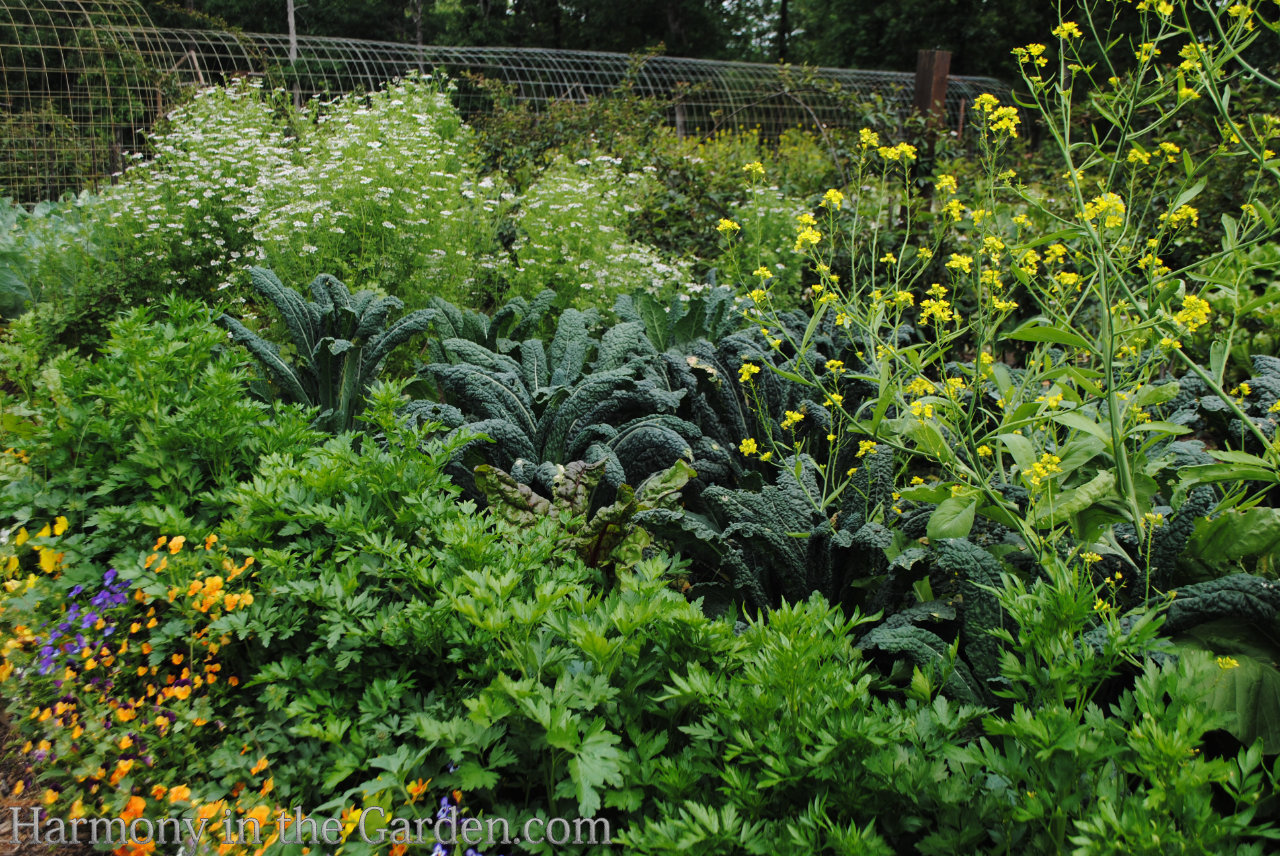 In this vegetable bed, the kale's strong form helps it stand out from the surrounding delicate textures.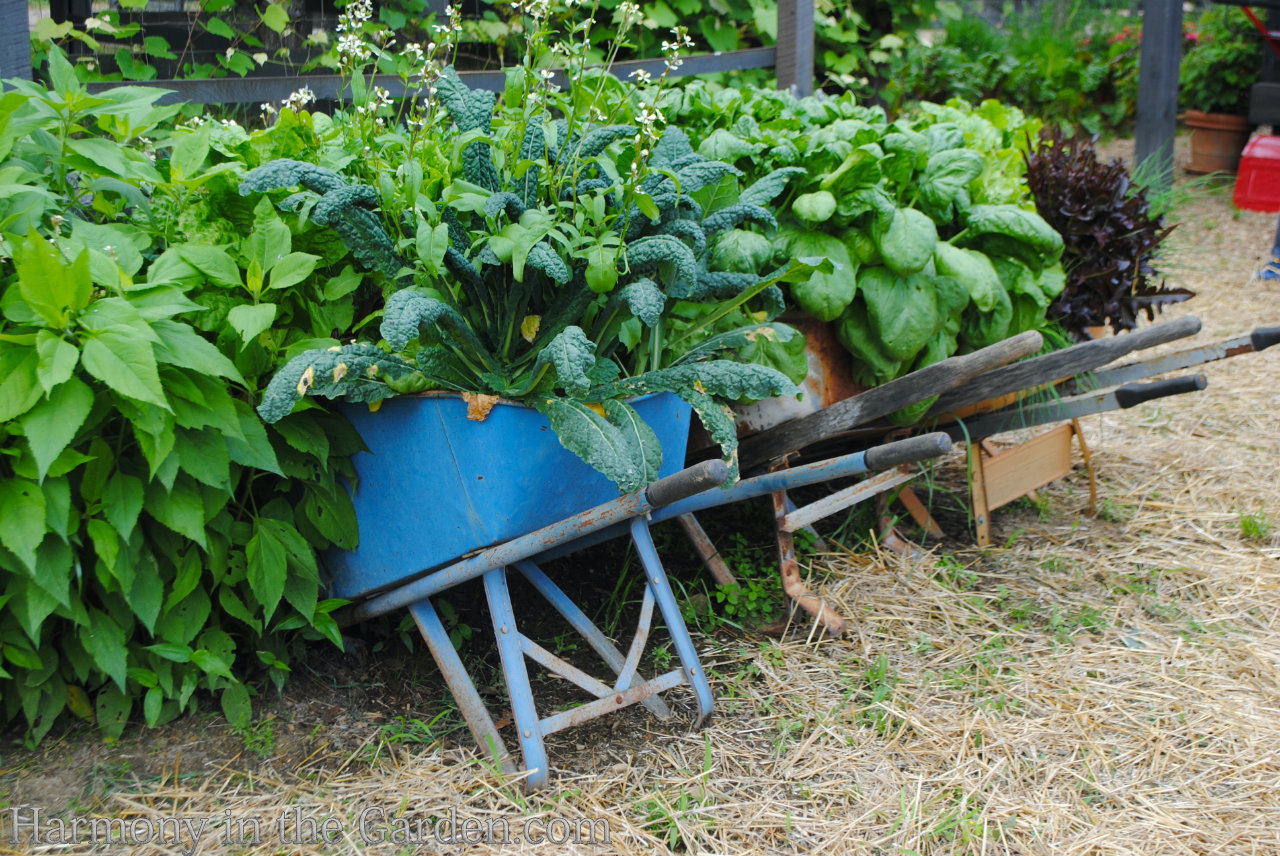 And, of course, P. Allen's humor is woven throughout.
I could hardly stop myself from reaching down and nibbling the wheelbarrow's bounty!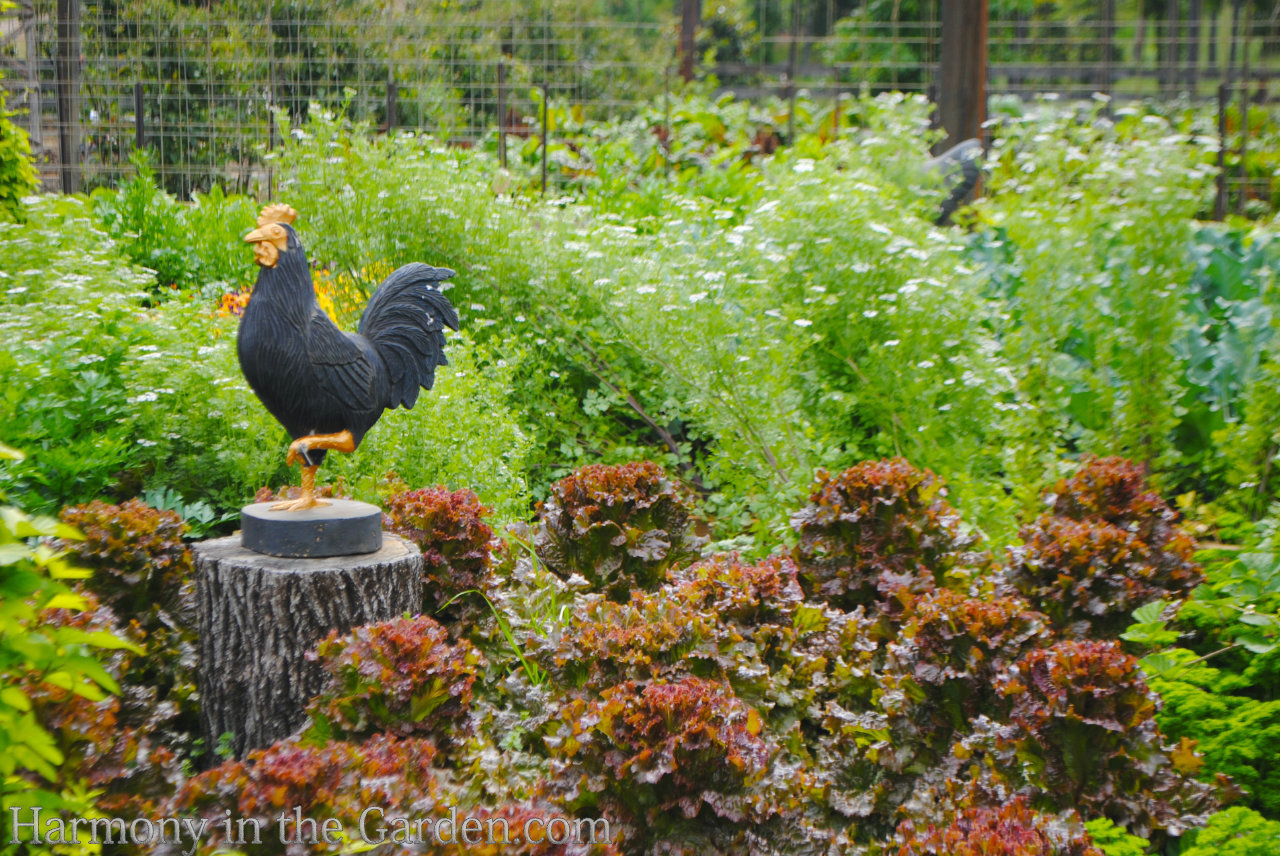 The rooster that proudly sits in the middle of this lettuce bed hints at P. Allen's love and respect for his poultry.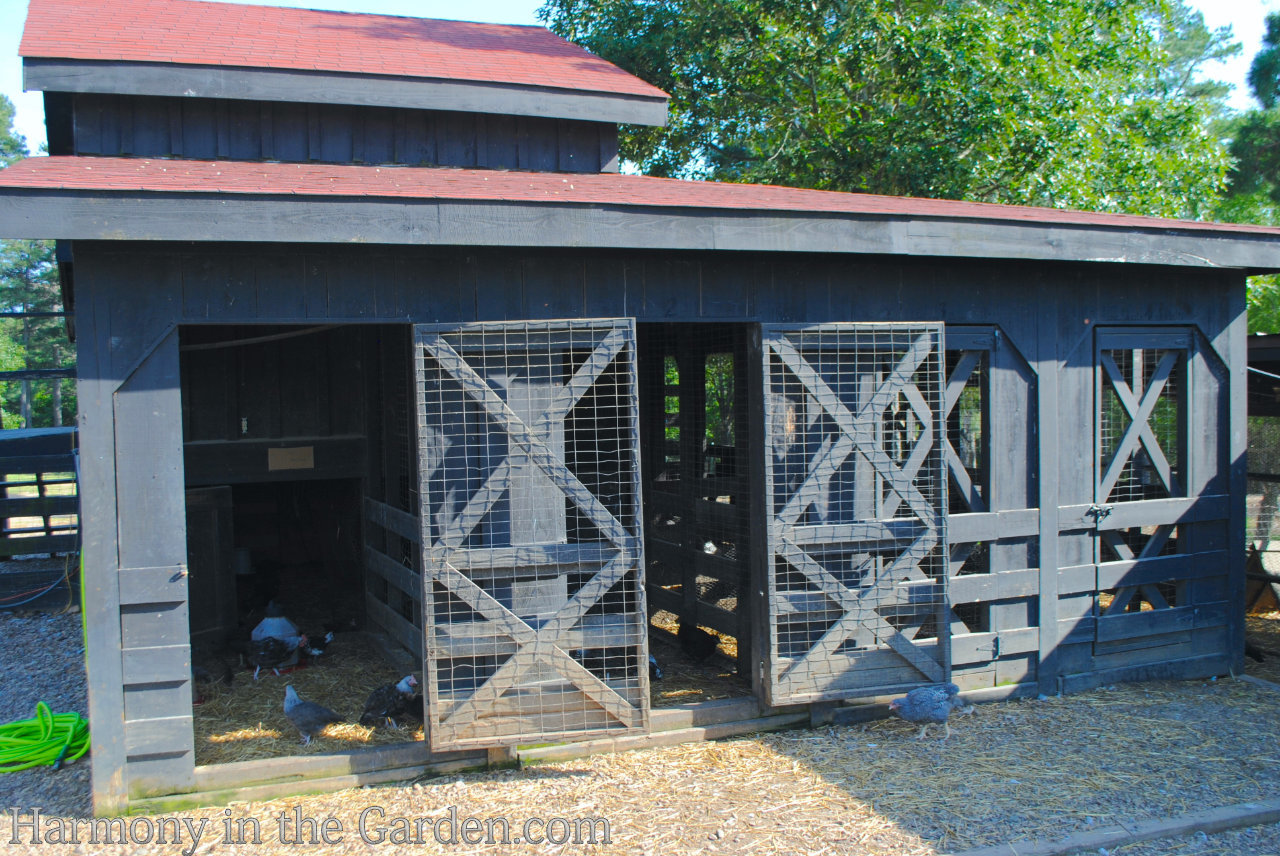 P. Allen is not only known for gardening, he's also become a key player in protecting heritage breeds of poultry.
On a tour of his livestock area, I was floored at the sheer number of heritage breeds happily wandering about.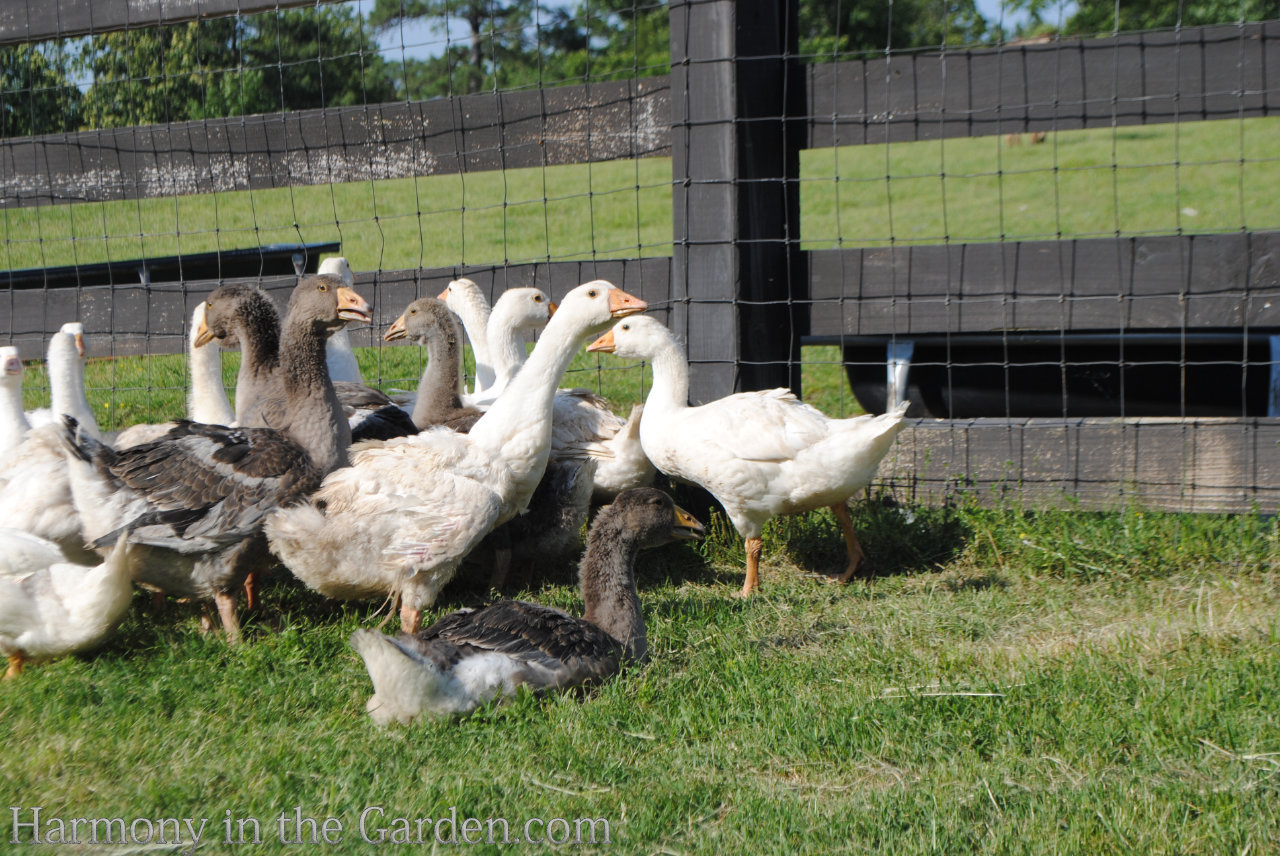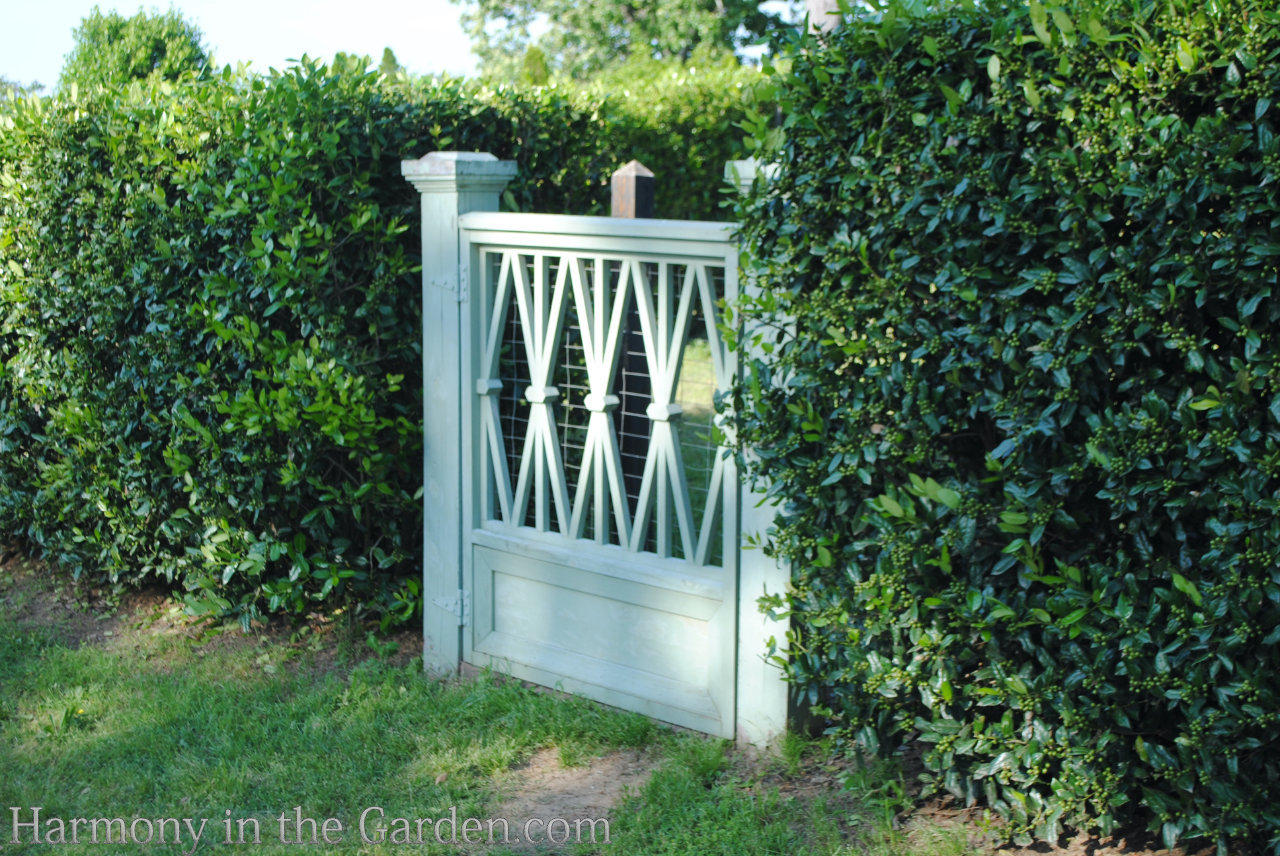 Woven throughout the garden are some of the prettiest gates and structures I've seen.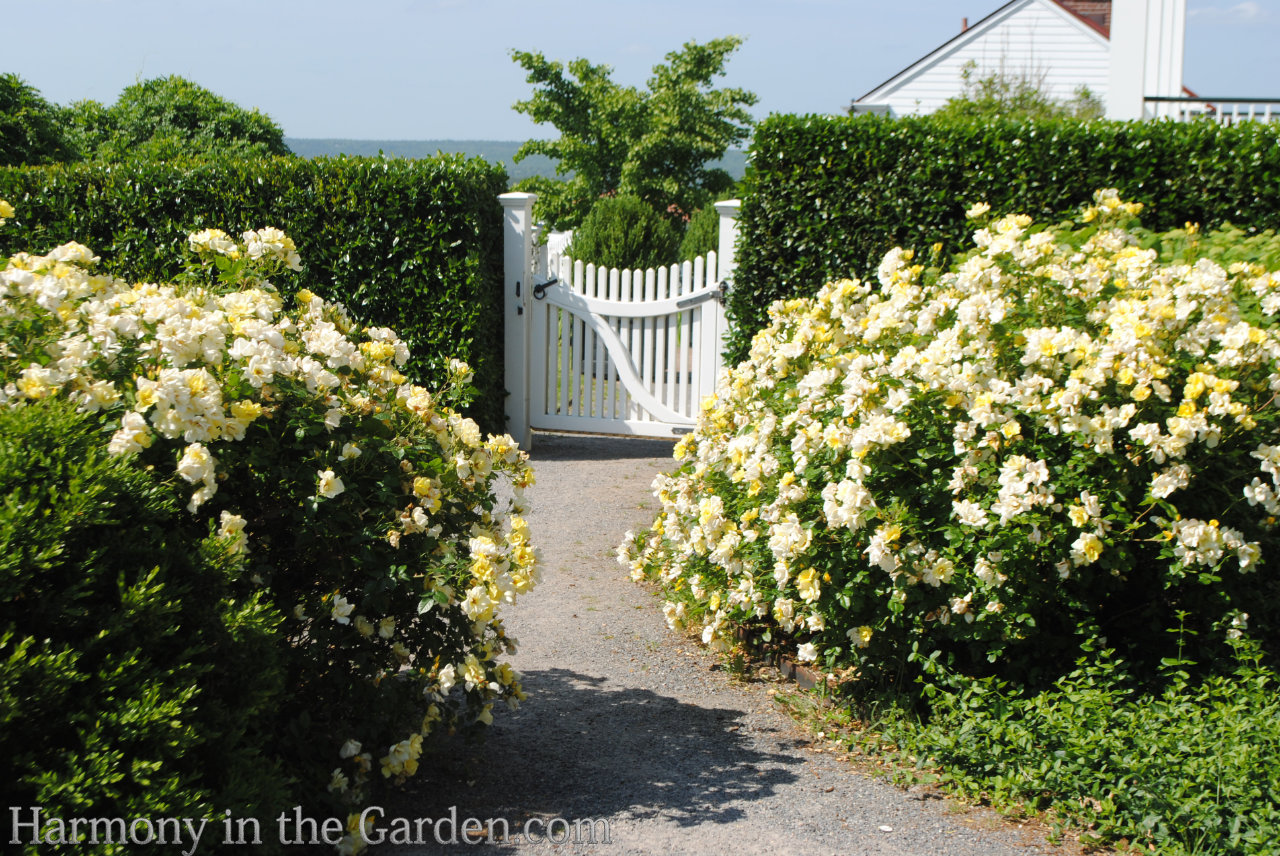 All custom-made, and all absolutely gorgeous!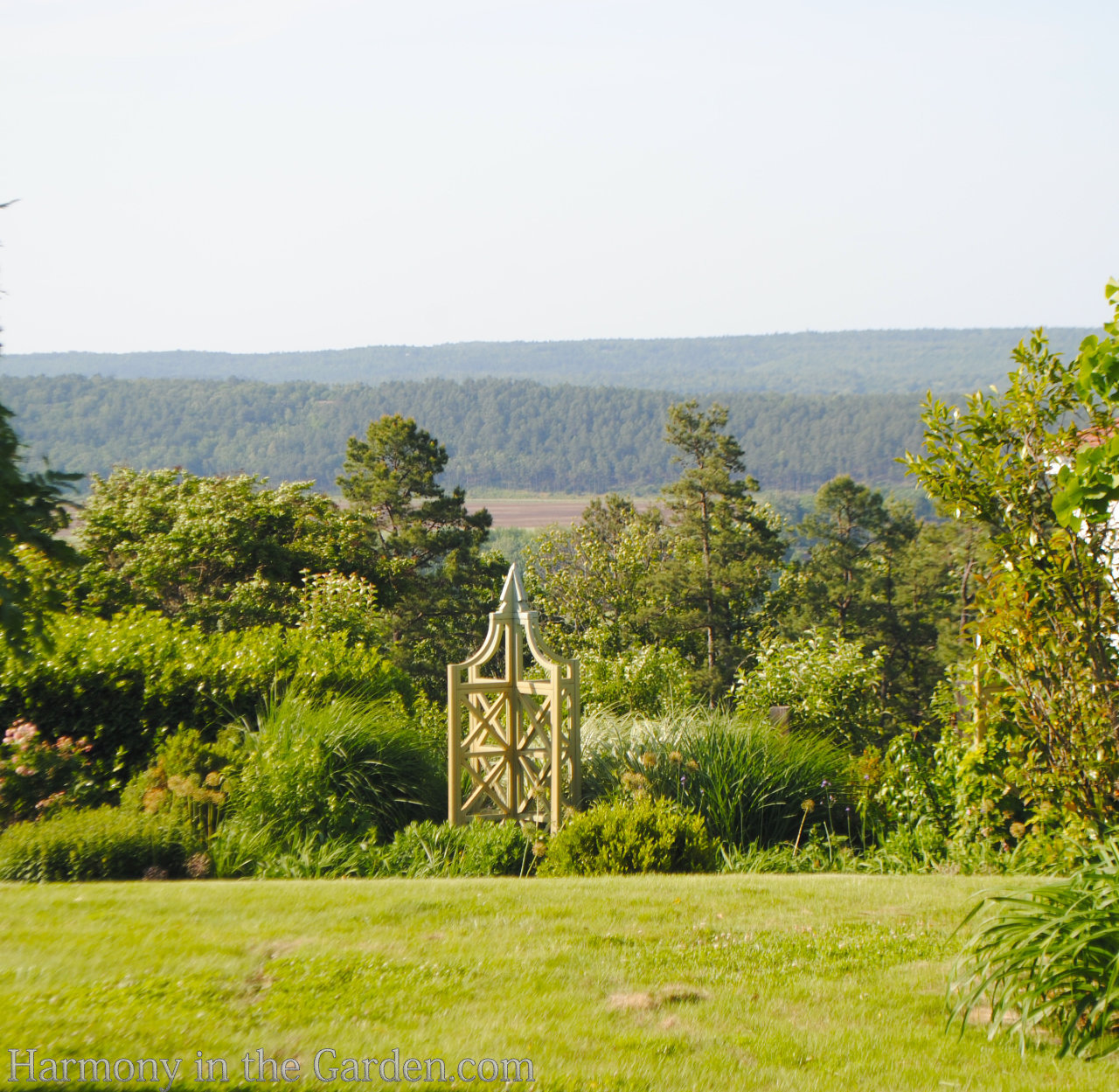 Including this tuteur with a million-dollar view.
Do you know the difference between tuteurs, obelisks, and trellises? 
If not, click here to see some fantastic examples.
In another area of the garden is this breath-taking entry to the Secret Rose Garden.
We were led to this area, where we were about to be served dinner.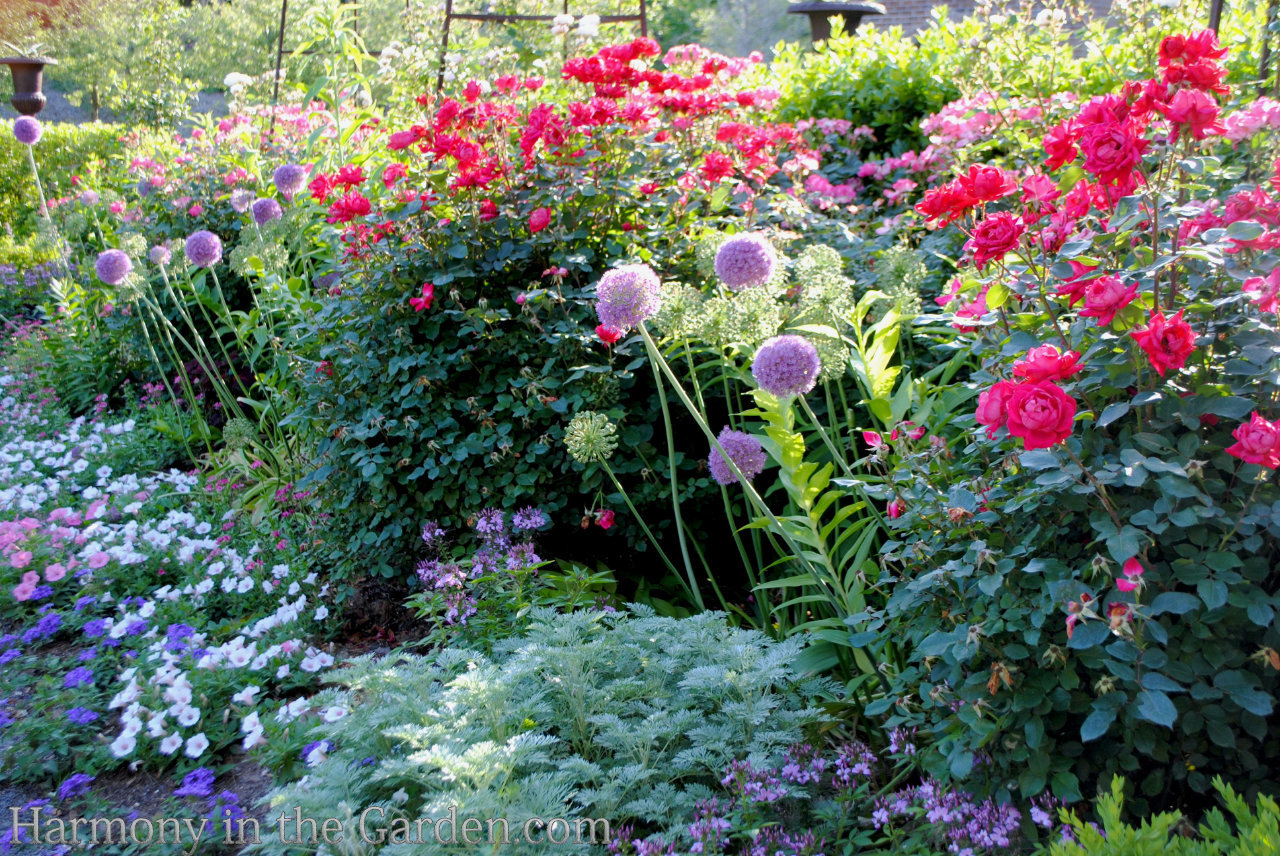 Once I walked through the entrance, I could barely concentrate on the food as the surrounding garden beds were begging to be photographed.
And here's a fairly recent addition – it's in this part of the garden where lucky brides can now get married! (for more info.)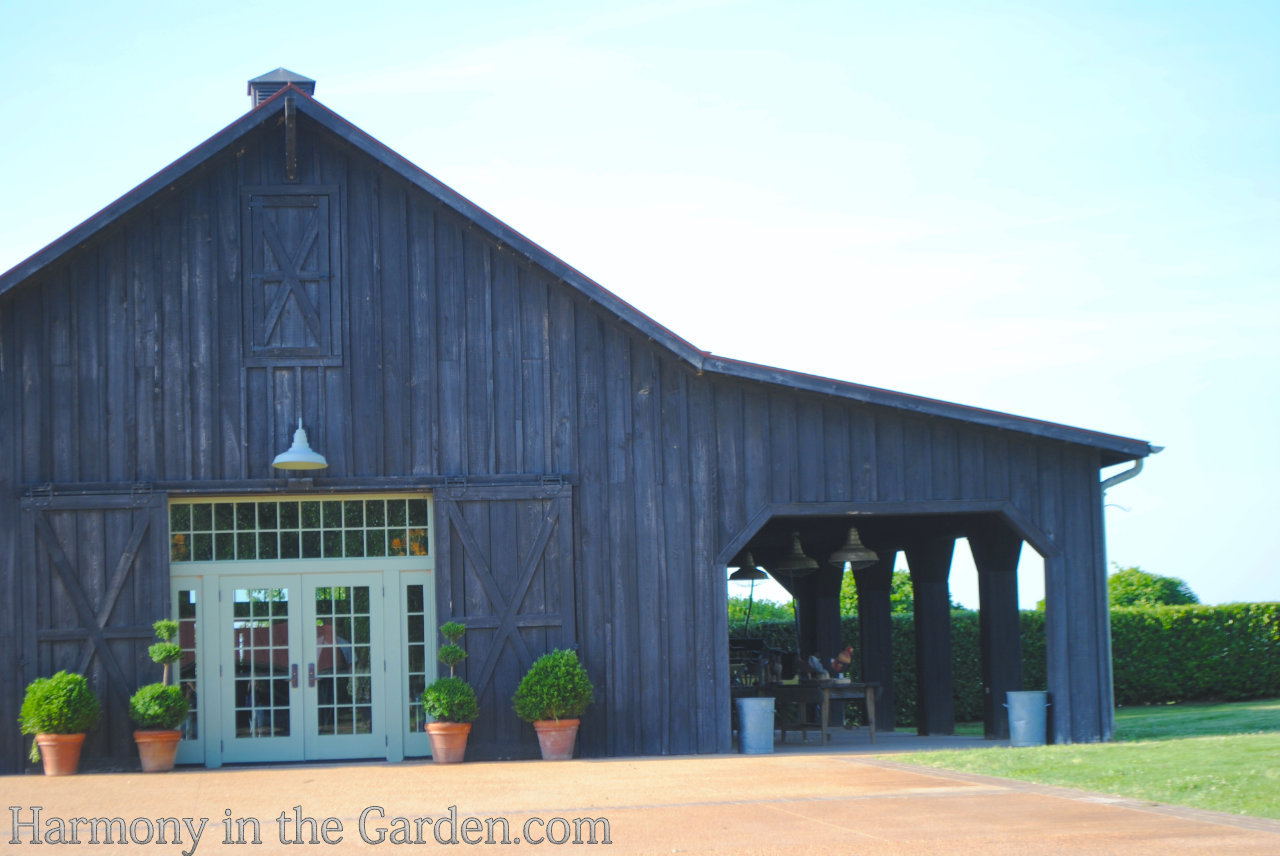 All of the buildings on the property are painted black (ie: the vegetable potting shed, the poultry 'estate', and this barn.)
It's in this barn where, the following day, we were treated to a fantastic lunch.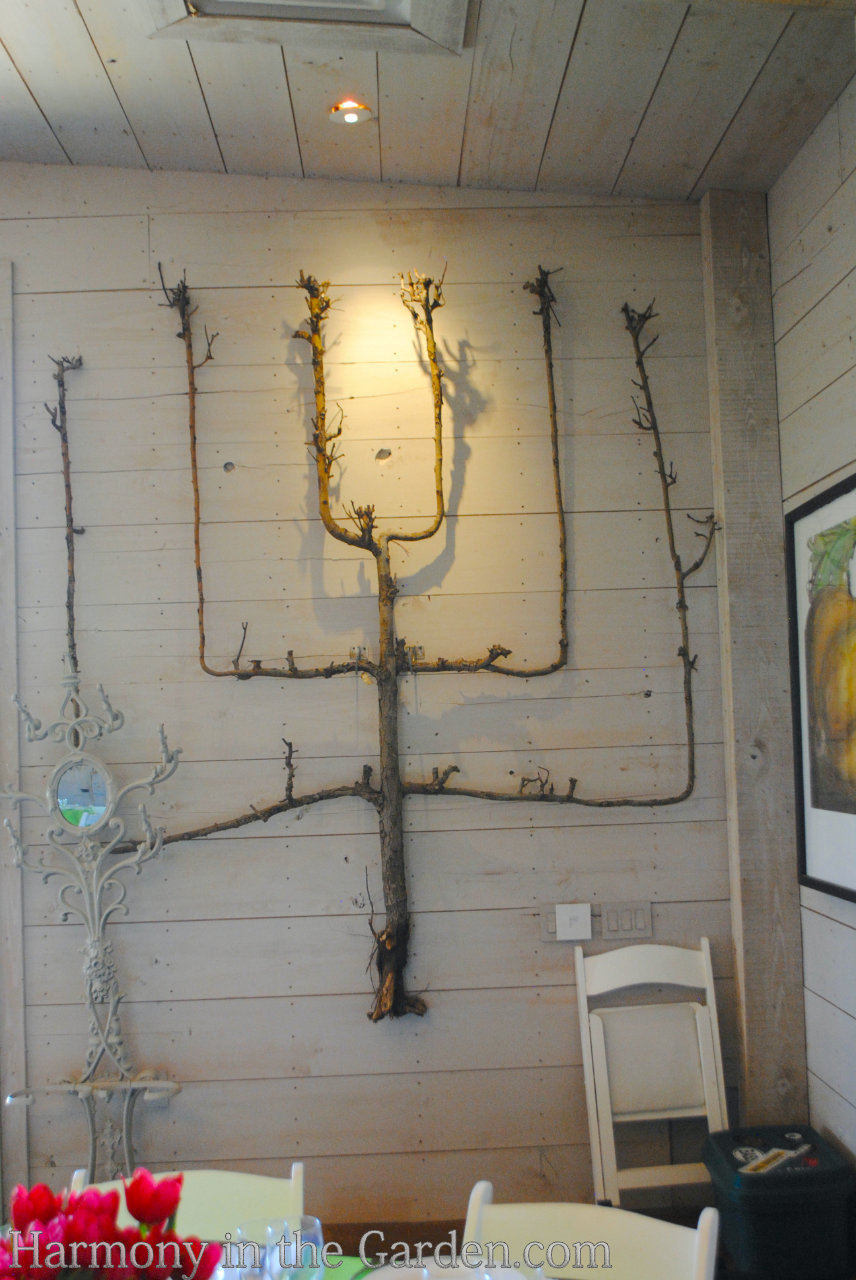 Once inside, it looks nothing like a barn!
Isn't the way he's incorporated his old espaliered tree forms as art?  I'm not sure how they died, but what a great way to keep them 'alive'!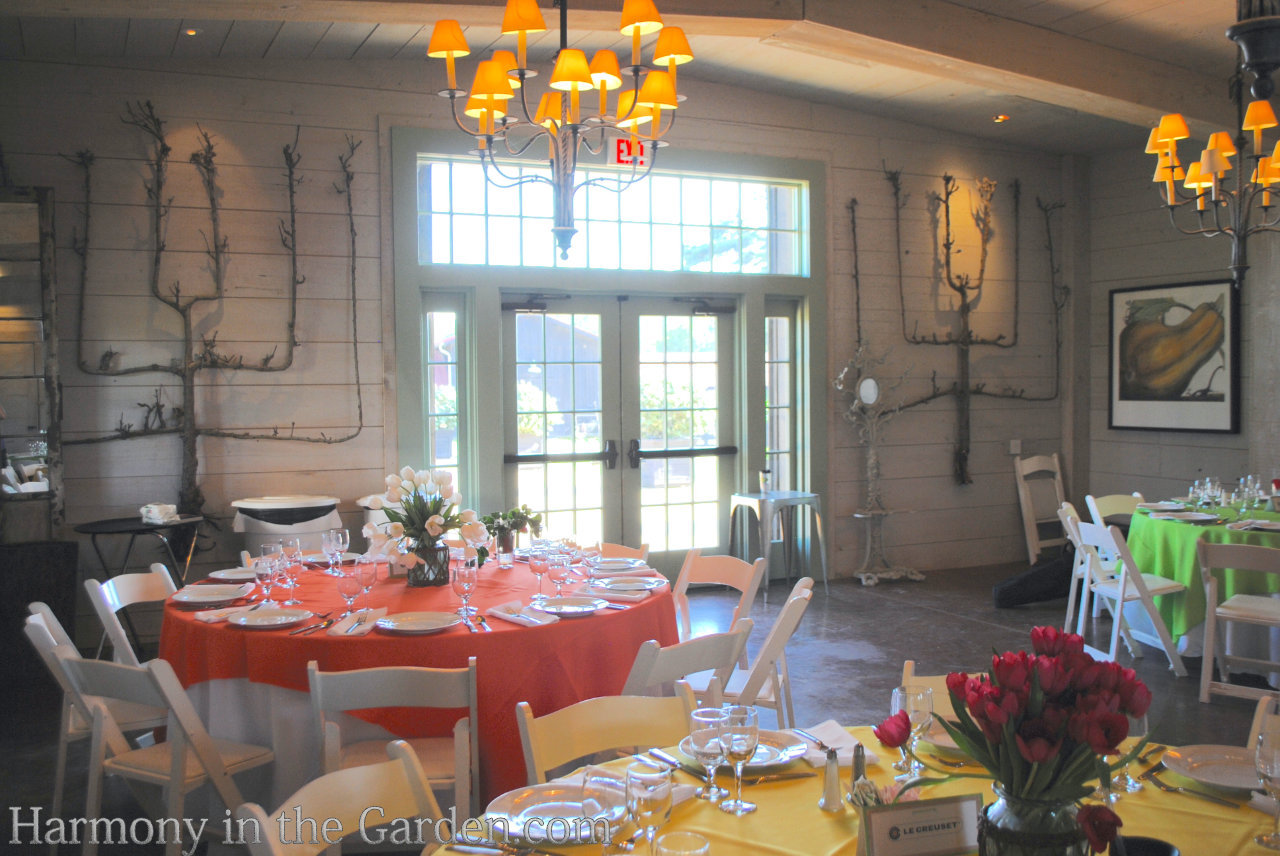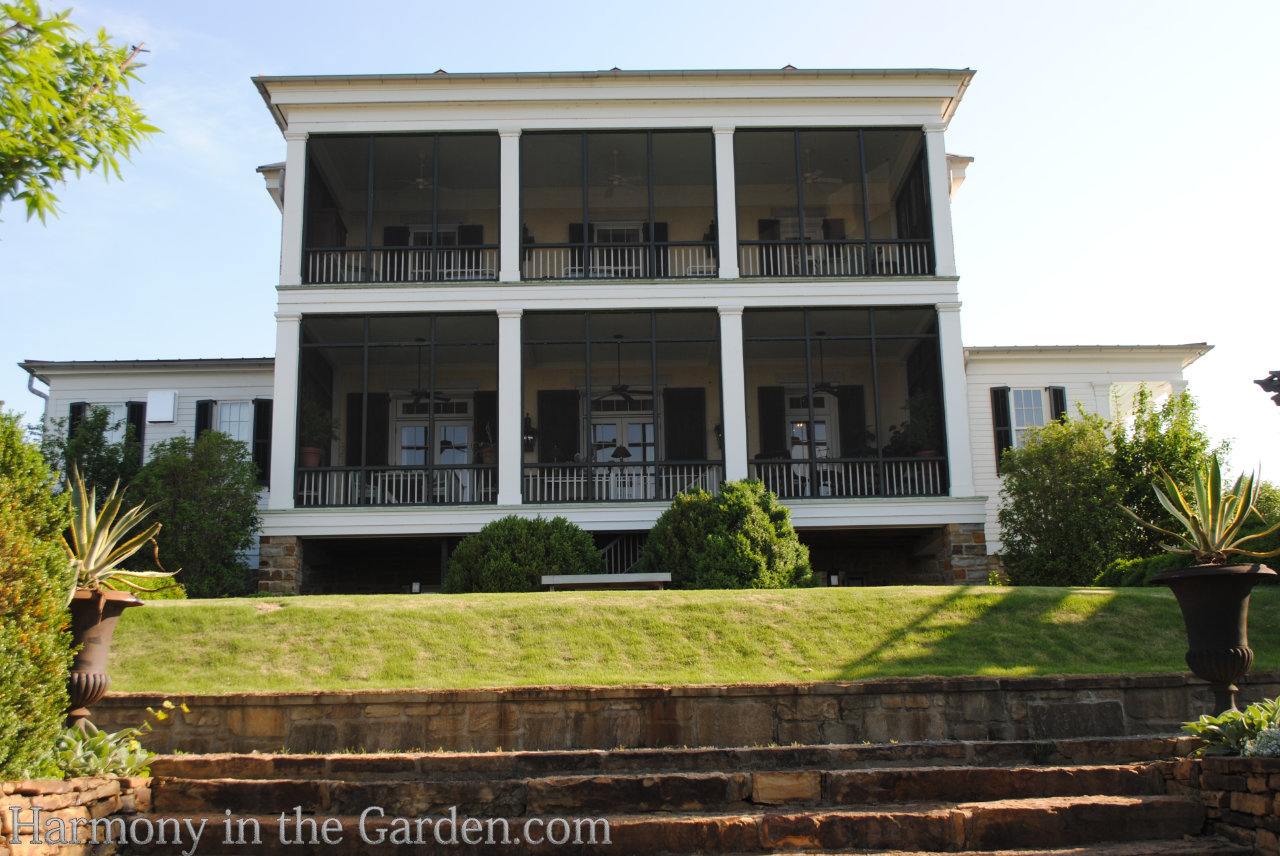 I could write a whole other post about P. Allen's unbelievable home, but instead I'll just share with you the most amazing screened porches I've ever seen!
Here's the view from the garden, looking at 2 separate, long porches.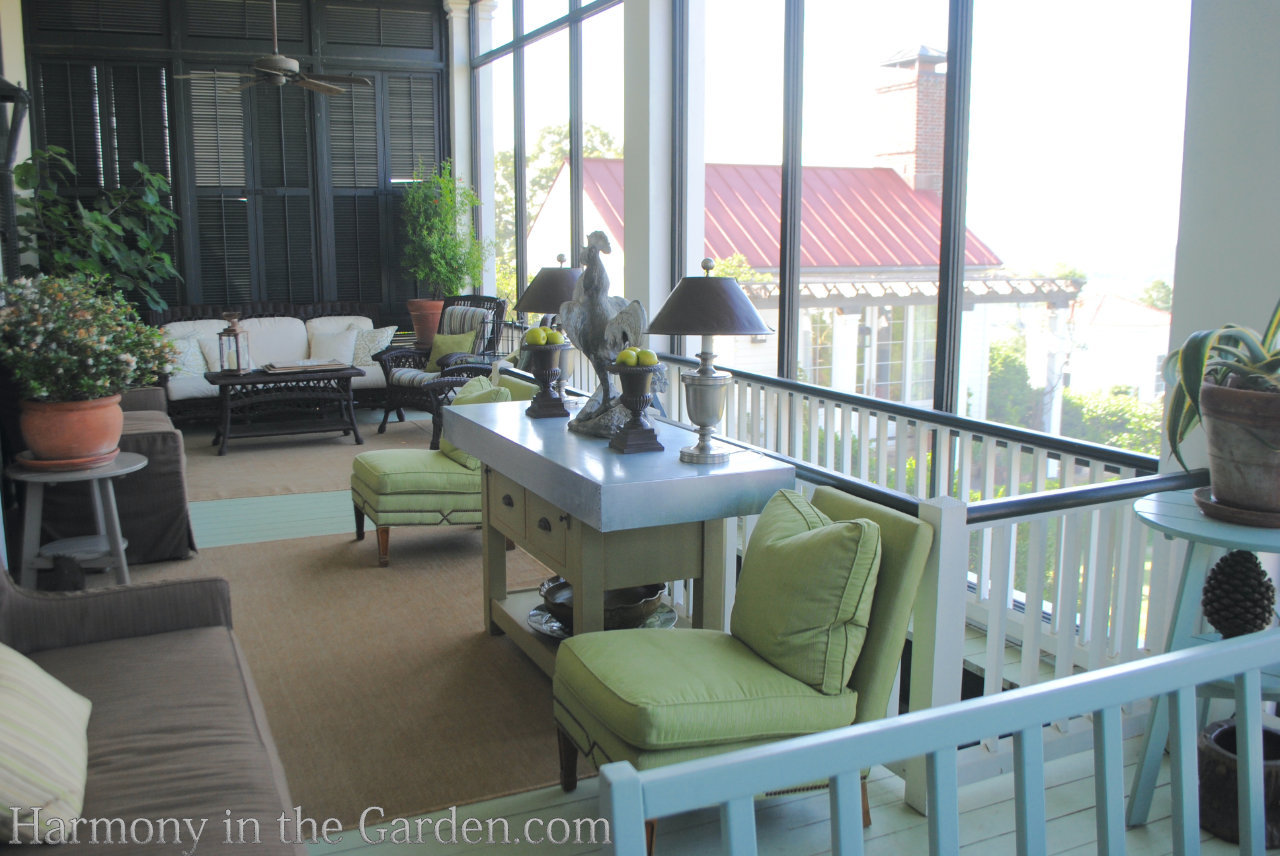 I could spend an entire week in this porch without ever having to go inside the house!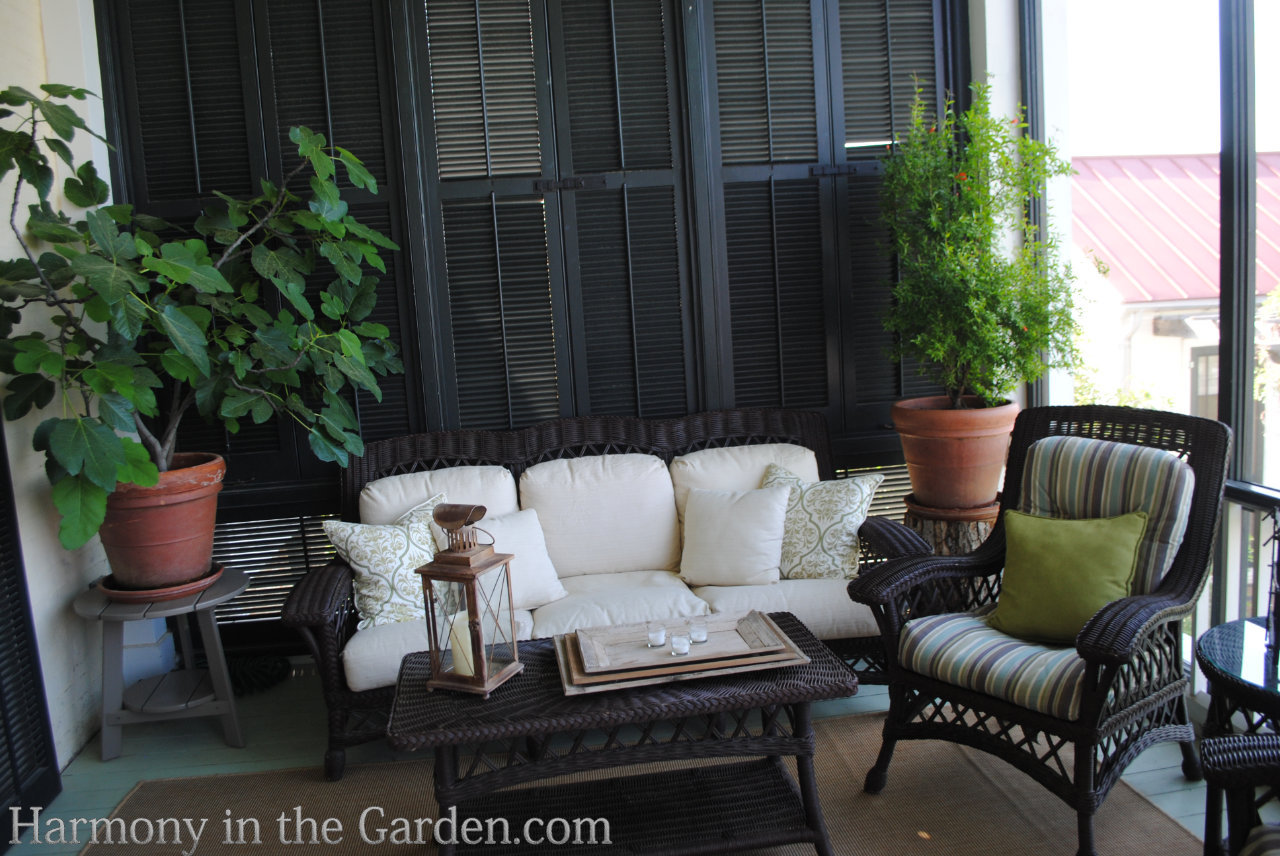 Note the painted black shutters, which echo the black buildings throughout the property.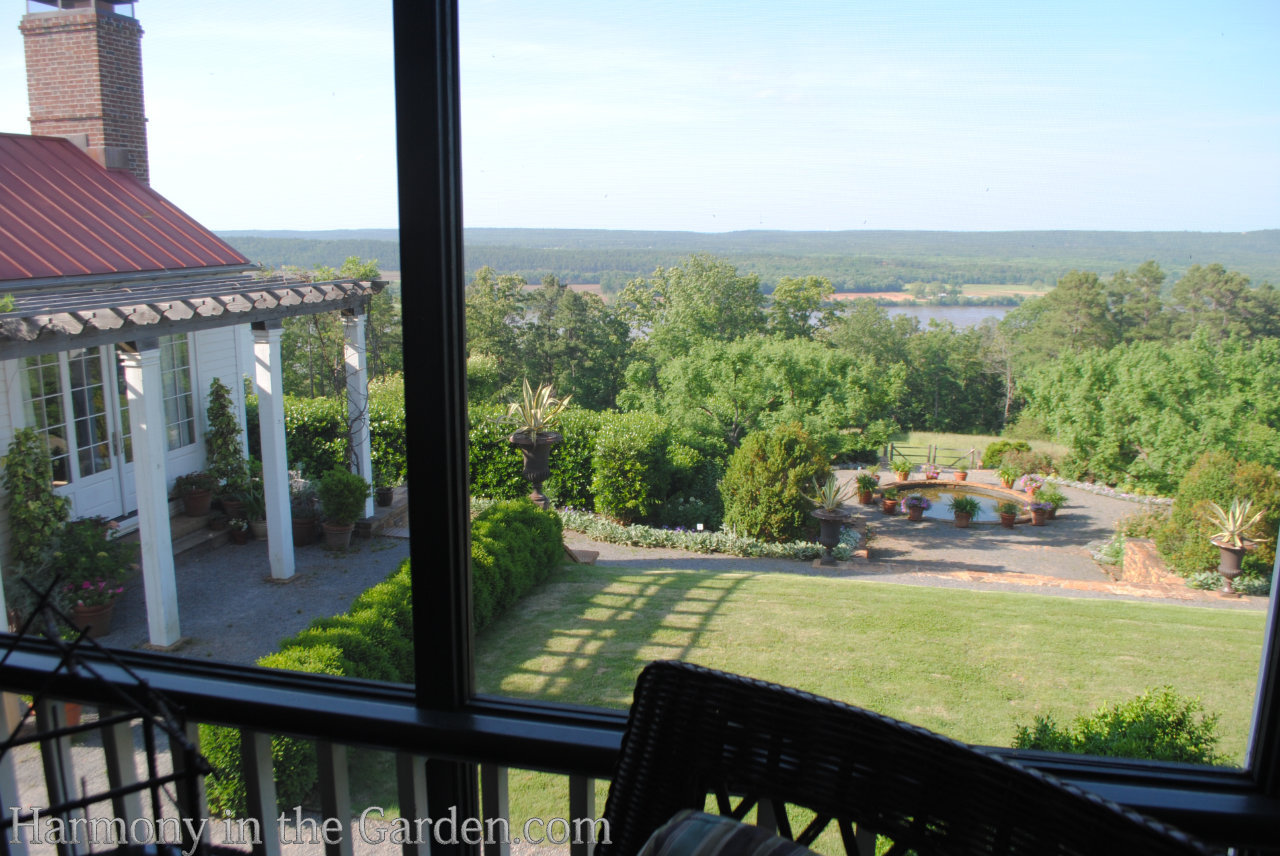 The view of his property (that's the Arkansas river in the distance.)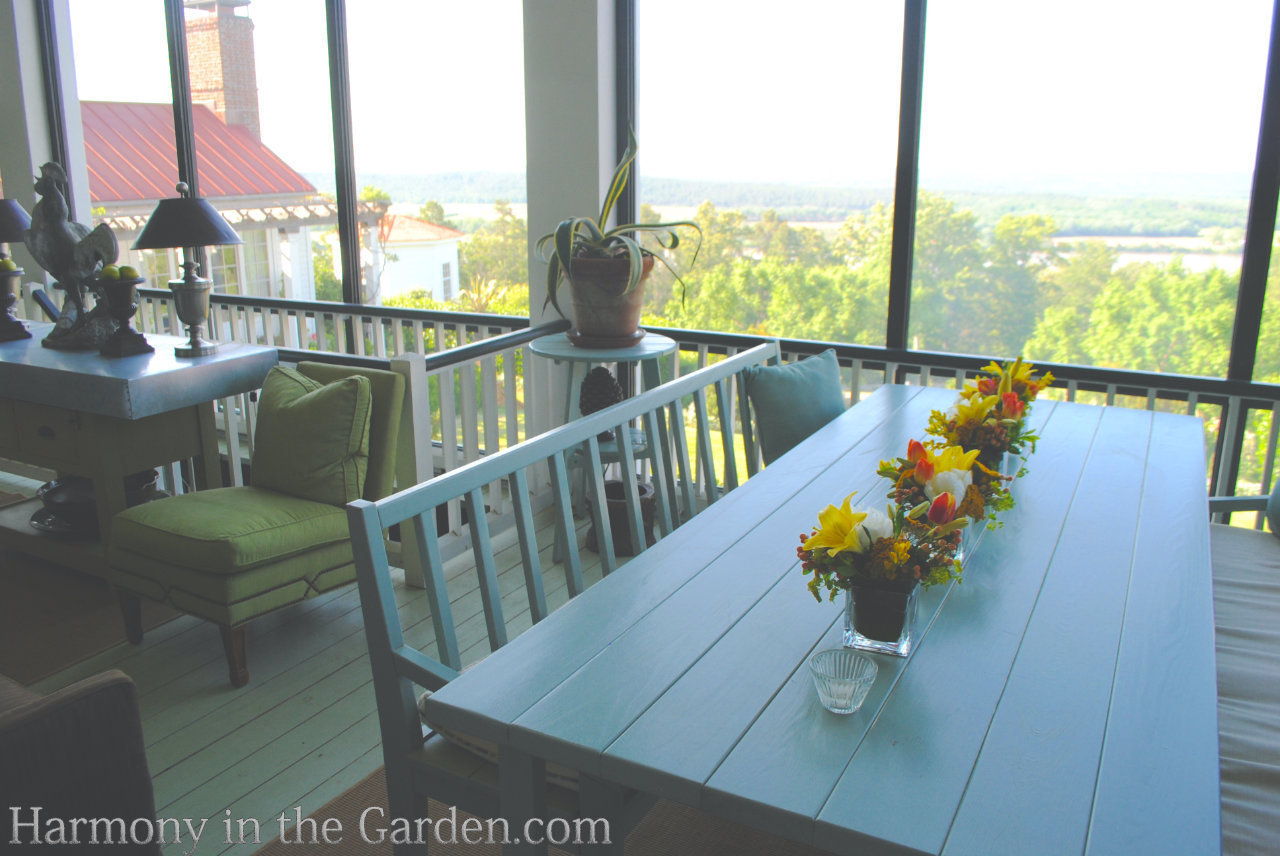 The breakfast table, complete with flowers picked from his garden.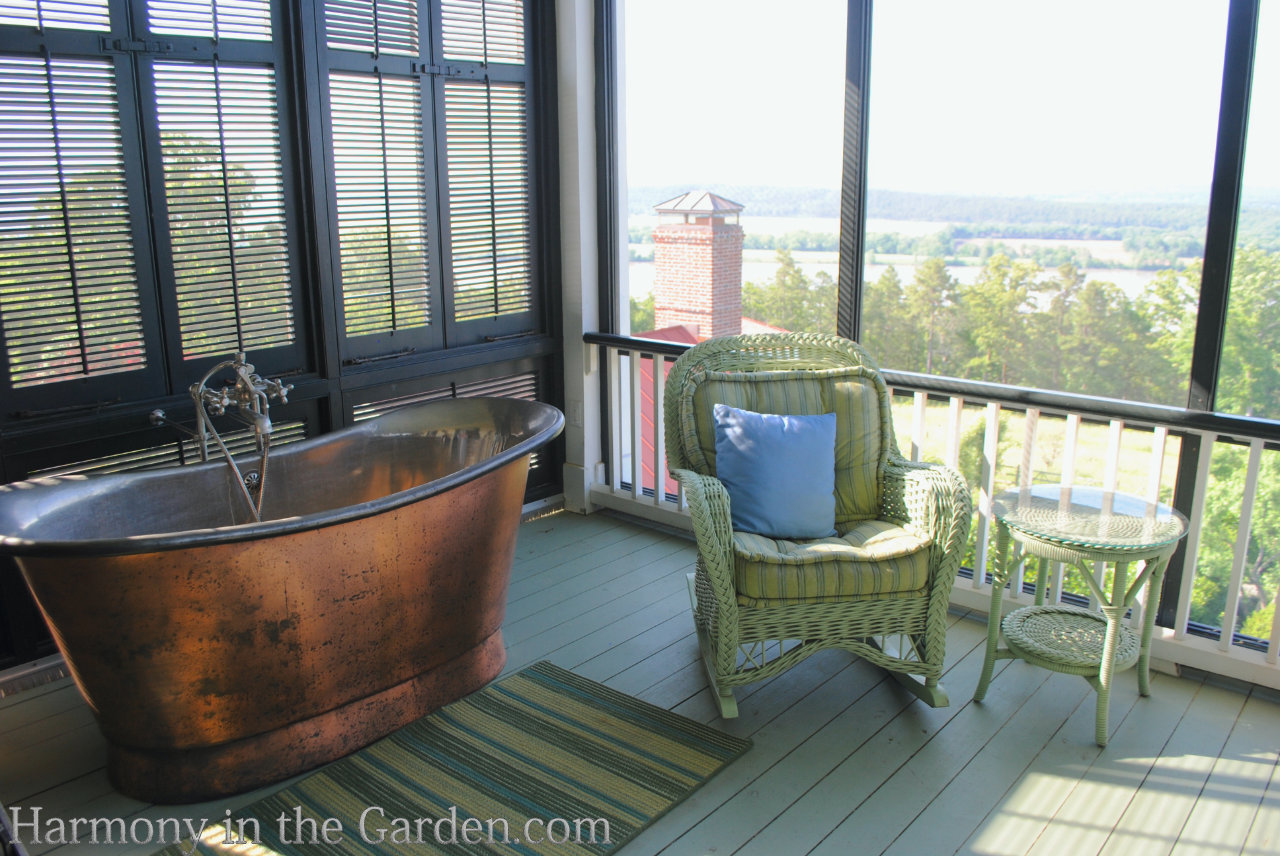 And should the urge strike to take a quick bath, well voila!   You're in luck!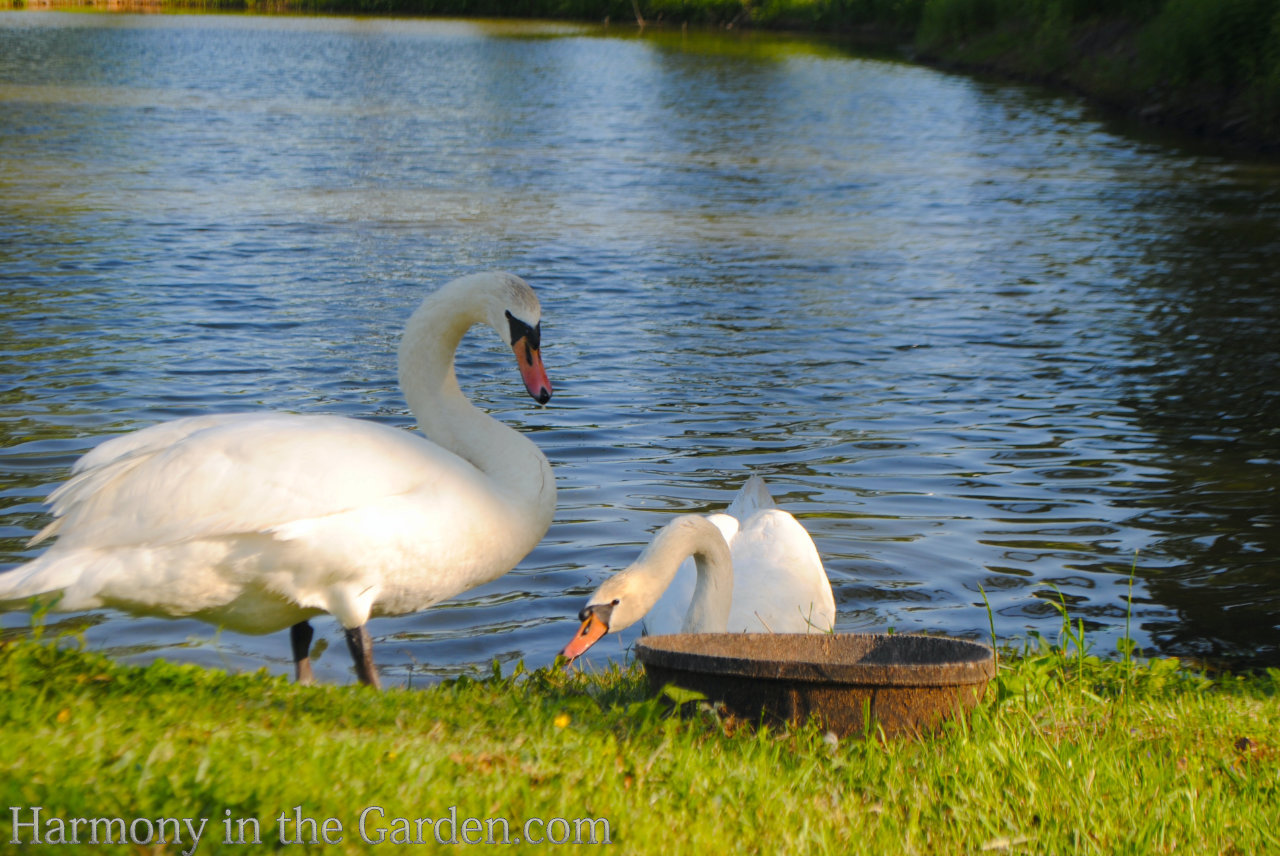 In closing, I thought I'd share with you what P. Allen Smith had to say about the weekend event, which shows what a gracious host he is:
'It's my pleasure to welcome bloggers because I've seen the work they do and am continually impressed with the way they merge the physical with the digital, the garden with the blog.
Gardening goes back a long way in my family, and I've often felt that it was an art that was dying out through the generations. But these days, the virtual garden has helped revive gardening and green living…partially due to the efforts of people sharing all the benefits of getting out in the garden online...'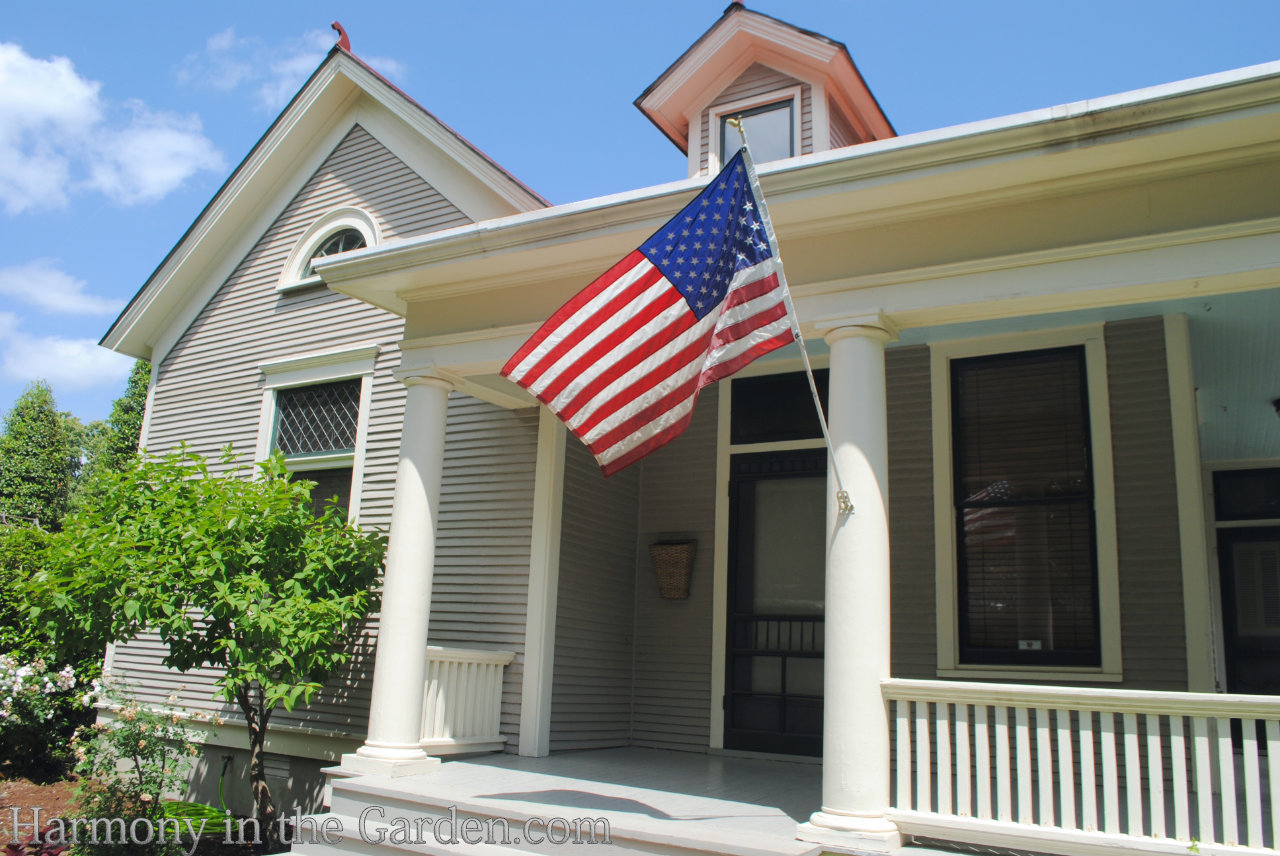 And finally, if you'd like to see my tour of P. Allen's first home & garden (where his original TV shows were filmed!) click here.