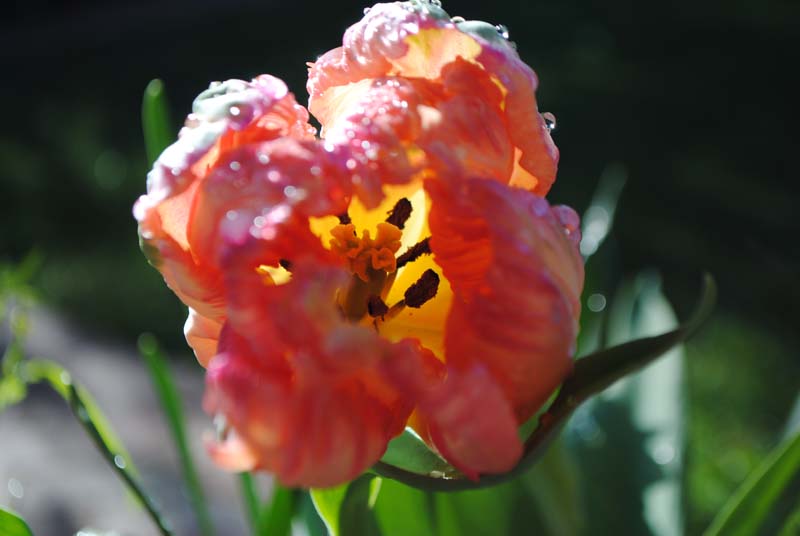 Spring has arrived!
And along with the sweet scent of jasmine, the bursting blooms of tulips and rosebuds just beginning to open comes a new crop of gardening books.  Luckily my mailman remembers that, around this time each year, his load gets a little heavier with all the books I'm sent to review.  I thought it might be fun to tell you about a few of my favorites, each distinctly different from the next, as well as offer a fantastic prize package to one lucky winner.  Here they are:

The 20-30 Something Garden Guide
My good friend Dee Nash has written a book for anyone just starting out down the garden path.  While many of us seasoned gardeners already know how to read a plant tag, dig a proper planting hole and know when and where to plant a tomato, not everyone does.  It's easy to forget how intimidating gardening can be for someone just starting out.  When I first began gardening I remember asking a garden center employee what type of fertilizer I should buy, and when they responded with "well, what do you need – N, P, or K?"  I just stood there like a deer in the headlights.
Dee's friendly and encouraging voice is like having a big sister standing at your side, helping you every step of the way with a 'Don't worry about it, honey – I'll show you how you do it.'  One of my favorite aspects of the book is the many garden tips sprinkled throughout.  Who doesn't love a good gardening tip?  And who better to give them than other, more experienced gardeners from around the country.  Oh, and did I mention there's a fantastic blog that goes along with the book?  Follow along as Dee shares her gardening adventures to see what is (and isn't) working.  Whether you're just starting out or know someone who is, this book is a must-have to add to your garden book collection.
The Plant Recipe Book
I first met Baylor a few years ago when writing my first book, Garden Up! (remember those amazing succulent shutters?  Yep – they were hers) and have since then written about her here and here.  So when I found out she had written a book, I was one of the first to raise my hands to review it, knowing just how fantastic it would be.  I wasn't disappointed.
Truly one of the most beautiful garden books I've seen this year, Baylor Chapman has written The Plant Recipe Book, featuring 40 plants and 100 recipes.  These aren't recipes for lavender cookies or lemon balm tea, they're inspiring and detailed recipes for creating some of  the most innovative living plant arrangements for your home.
Baylor selects one plant (a lily, for example) and then provides a few different recipes featuring that plant:  Recipe 1: On It's Own, Recipe 2: With Company, or Recipe 3: Special Occasion.  Whether you're looking to create something simple, traditional or wildly creative you'll appreciate the clear, numbered, step-by-step instructions showing you just how easy it is to create a spectacular centerpiece using living plants.  And why not?  Living plants last so much longer than cut flowers and when artfully arranged will become the centerpiece of your home. Thank you, Baylor, for showing me exactly how to create some of your jaw-dropping arrangements!
Sunset Western Garden Book of Landscaping
Having lived my entire life on the West Coast, Sunset has become like an old family friend (only this friend never seems to age!)  Their latest book, The Western Garden Book of Landscaping, is one of my favorites this year (and not just because my garden shed is featured, along with my little dog Buddy!) as it's written in an easy to read manner, appealing to beginner and expert gardeners alike.  With over 600 stunning, full-color photographs, the book is divided into specific categories such as Gardens, Structures, Plants, Finishing Touches and Planning, making it easy to seek out inspiration in a particular area.   I'm currently knee-deep in designing new gardens for my spring clientele and I've turned to this book countless times to help provide me with some new, fresh and innovative ideas.
What separates this book from many of Sunset's past publications are three main components:  1) a focus on earth-friendly garden design (permeable paving, recycled materials, water wise plantings, low-voltage lighting), 2) expert tips from seasoned landscape professionals and 3) simple ideas and suggestions from first time gardeners who have just finished going through a landscape remodel.   As Sunset's garden editor Kathleen Brenzel says, "Whether you're a true DIYer or will enlist the help of a landscape professional, this book is an invaluable resource."  An invaluable resource, indeed!
……………………………………………………………………………………………………………………………………………..
Now for the giveaway!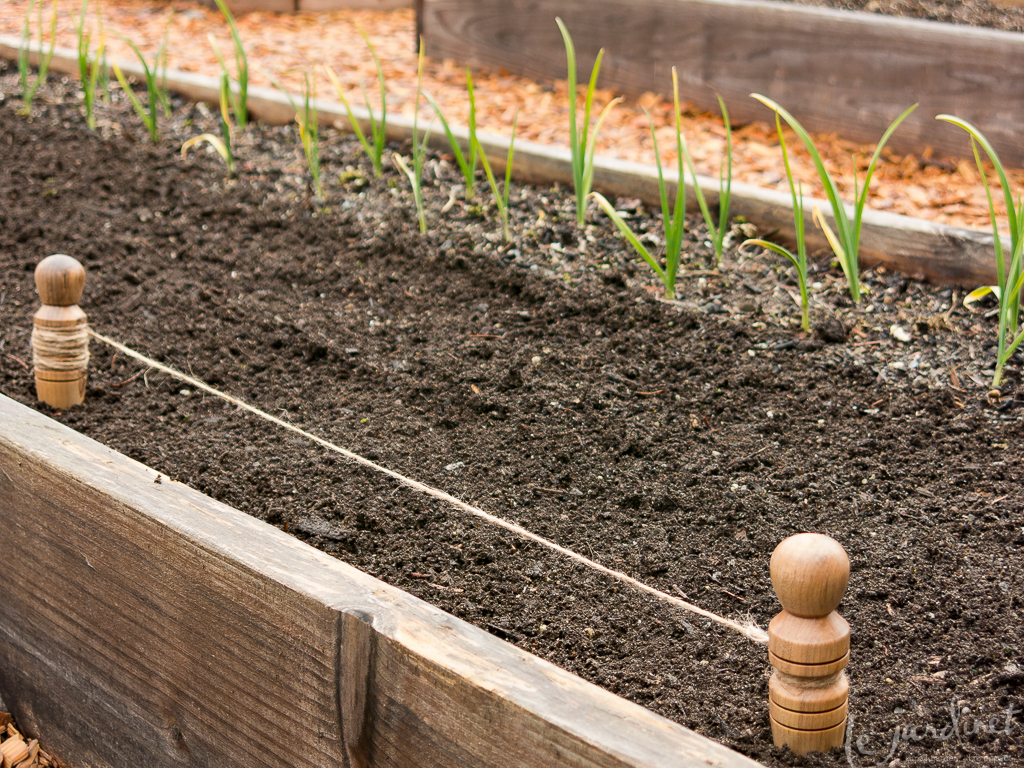 Leave a comment below, telling me what you're excited about in your own spring garden, and you might win your own copy of The Plant Recipe Book along with a set of Le Jardinet's hand-made garden dibbers and row markers.
What are garden dibbers, you might ask?  Karen and Andy Chapman, originally from England, hand-craft these traditional English dibbers designed for sowing seeds, small bulbs or transplanting.  The row markers are an ingenious, yet simple way to maximize the smallest of spaces. Using locally sourced wood from their property in Washington, these tools feel wonderful in your hands, like you're holding a piece of history.  Which, of course, you are.
Contest Closed! The giveaway begins Tuesday, March 25th and runs through Tuesday, April 1st at 11:59 pm – the winner will be chosen via a random number generator and announced on Wednesday the 2nd. Please note that because of shipping costs, this giveaway is restricted to residents of the continental U.S.
Best of luck and happy reading everyone!

 UPDATE:  The winner of the giveaway is Heather Fowler.  Congratulations, Heather!  Contact me via email at [email protected] and I'll get the prizes to you asap!  Thanks for entering, everyone!  🙂