Kniphopfias (aka: Red Hot Poker or Torch Lily) are one of my very favorite flowers to add vertical interest to the garden.
Seeing their snake-like stalks rise from a clump of grass-like leaves is always a joy to behold.
As the flowers emerge, sometimes seeming to grow a few inches a day, the colors slowly begin to reveal themselves.



While visiting a client's garden a few days ago, I was amazed at the size of these kniphofia uvarias.  I planted them last year from tiny little 1-gallons and now they're at least 3-feet tall!
I can't wait until the 'Iceberg' roses behind them start to bloom – the contrast of colors and shapes will be fantastic.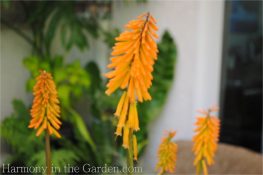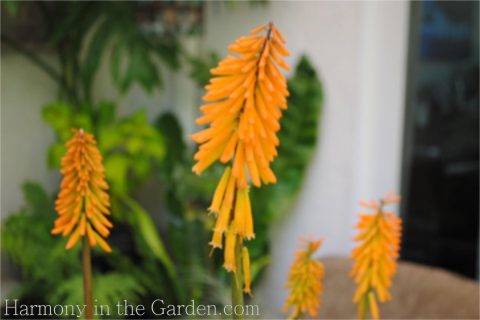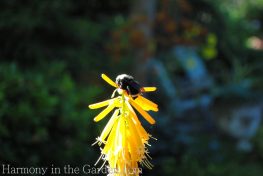 In my opinion, kniphofias aren't planted enough.  Maybe they're not as popular as they should be because people think they all turn into large and imposing clumps?
Not true!
One of my favorites in my own garden is 'Mango Popsicle' which is a tiny little treasure, topping out at just 18 inches.  And as you can see, bees love them almost as much as hummingbirds do.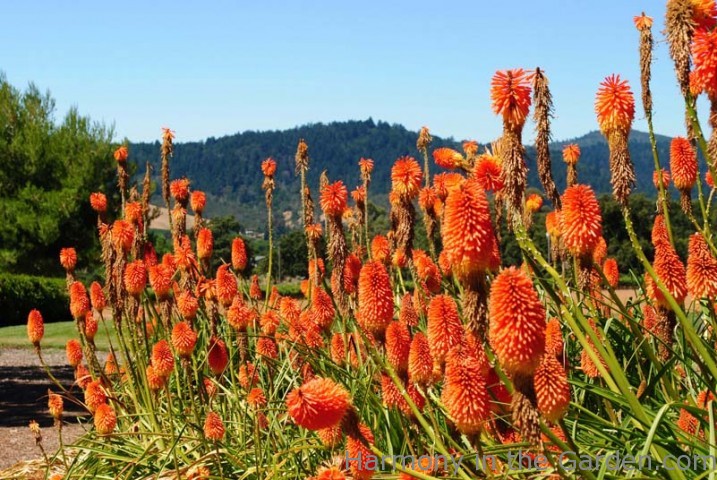 Or, maybe it's because people think they're too tender, have a super short bloom time, or bloom only in the fall?   But that's not the case at all.
Most typically bloom over the course of several weeks.  And varieties such as 'Bees Sunset', are hardy down to Zone 5, and even have repeat bloom times.
Depending on the variety, some might bloom in early spring, some in the fall, and some even in the winter.
And who doesn't like flowers that bloom in the dreary days of winter?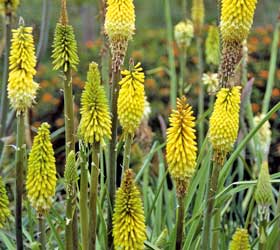 Some people tell me "I don't like the color red in the garden'.
Okay, no.  This isn't really an excuse either since theses flowers are also available in peach, chartreuse, ivory, soft melon, and orange.

And while some literature might say they prefer rich soil, I see them blooming best when totally neglected, like these I found along the roadside in Sonoma.
Oh, they're super drought tolerant AND deer-resistant, too.
Have I convinced you of their greatness yet?
If so, Digging Dog Nursery and Annie's Annuals are my favorite go-to sources.
What are your favorites?  I'd love to know about them!