My friend, Baylor Chapman, is one of those people who have chlorophyll running through their veins.
She's not only the founder of Lila B. Design, a San Francisco flower design studio, but one of my favorite authors ever (if you haven't read Decorating with Plants, you're missing out!)
I was absolutely smitten with her (now former) floral studio but also the amazing building across the street – The Allied Box Factory.
Originally built in 1907 as the Allied Box & Excelsior Factory, it was converted in 1999 into an artist complex – smack dab in the middle of the city. 
It also happens to be where Baylor lives.  Can you imagine living in this fantastic historic building and walking across the street to go to work?  
Not only is the building a visual treat from the outside, but once you pass through the gates, it feels like you're Dorothy whose landed in Oz. 
But first, you have to get there.  
After running across a very hectic Folsom street (trying not to get run over by the whizzing traffic), you then pass through the locked gate, and this is what you see (below.)   
PARADISE!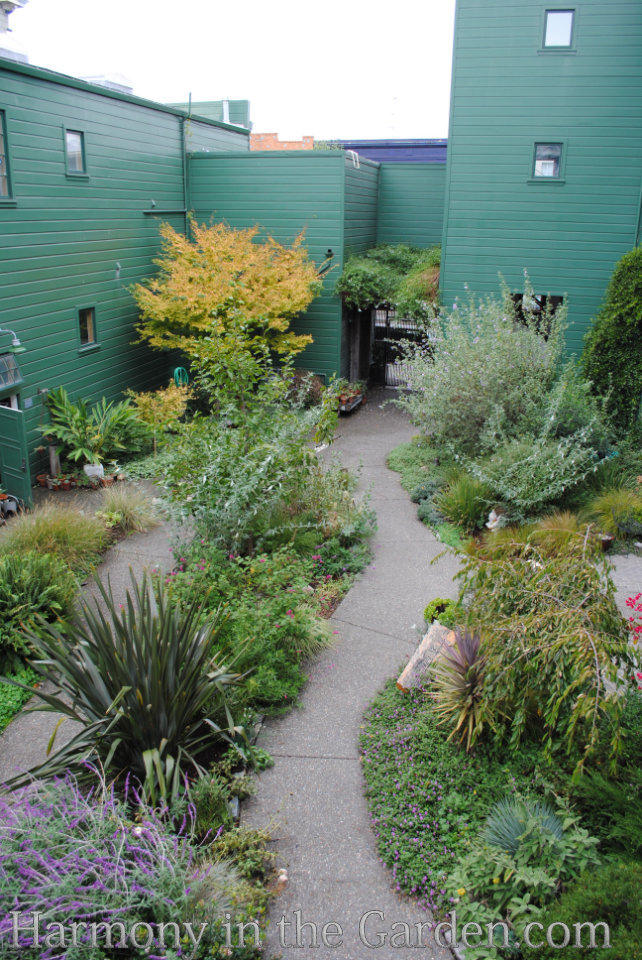 This has got to be the most beautiful shared courtyard garden I've ever seen.
Twice a year, the tenants participate in Garden Days where they get together to clean, prune, plant, fertilize, BBQ, eat, drink and enjoy one another's company.  
This is the very definition of a group effort!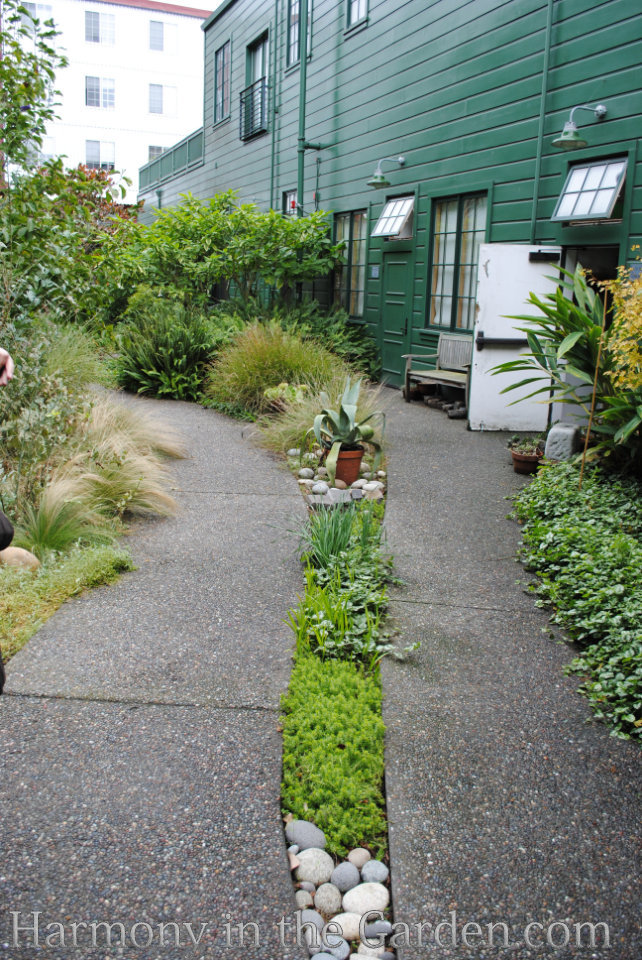 Meandering pathways that wind through and around dense planting beds help make this courtyard garden appear much larger than it is.
And just look at how skinny some of those planting beds become, tapering down to a sharp point, proving there's no space too small for a plant! 
An optical illusion is created when a path curves just out of view, appearing as if it keeps on going.  
The 'disappearing path' also creates a sense of mystery by not showing everything at once.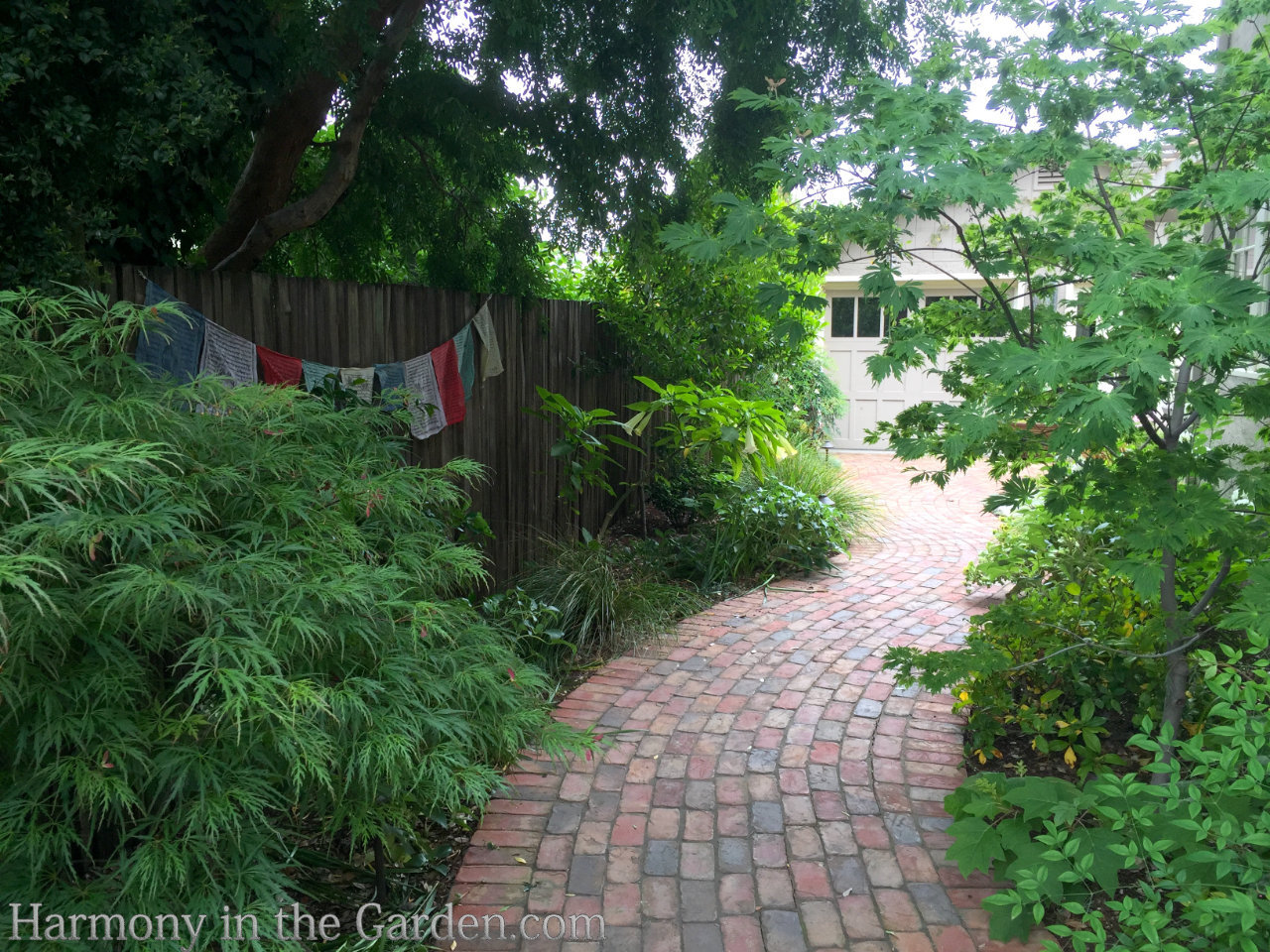 In fact, this is a trick I often do to make a garden appear larger than it is. 
The examples left, and below, show how a slightly curving path that meanders through a garden not only beckons one to explore, but visually enlarges the space.
In all three of these examples, the dimensions of each of the spaces are actually quite small however it doesn't necessarily appear that way.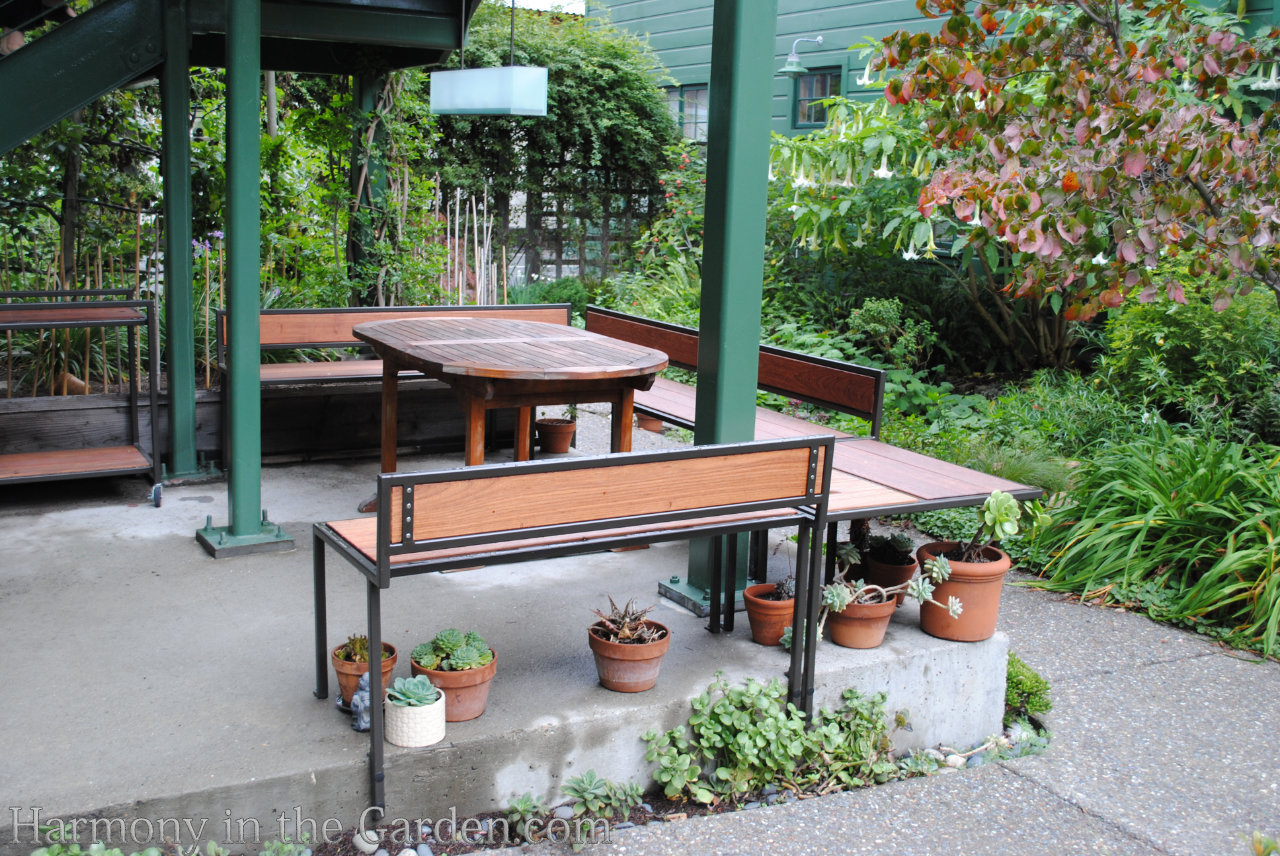 But I digress – let's get back to that fabulous Allied Box Factory garden!
Nestled beneath the stairs of this two-story building is an ample seating area – another excellent example of making every inch count in a small space.
Surrounding this seating area is a vibrant garden filled with lush plantings and artistic touches.
Take a peek below to see what I'm talking about!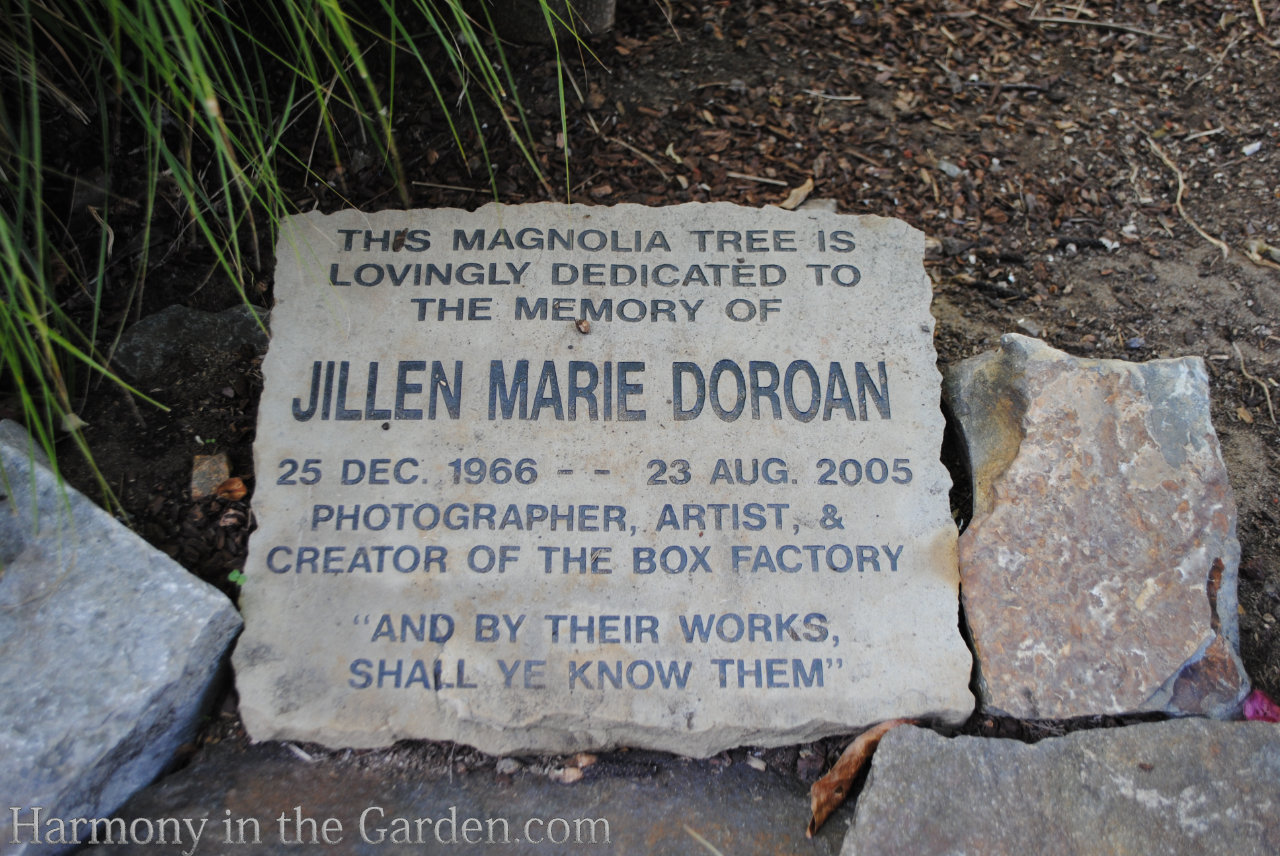 This subtle marker lies in the middle of the garden.
I love the quote:  'And by their works, shall ye know them.'
Thank you, Jillen, for creating such a magical space for so many people to enjoy.