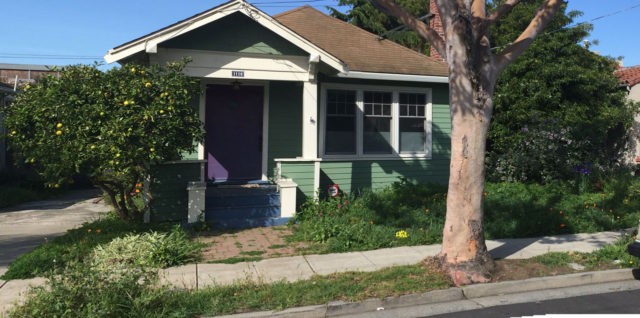 A few weeks ago, Johanna Silver (Sunset Magazine's Garden Editor) reached out and asked if I would be interested in designing a garden for a forthcoming article, with the emphasis on using plants from Sunset's new Western Garden Collection.
Hmmmm….tough decision.  Let me get this straight, I thought, design a garden for Sunset?  Where I can use any plant I want from their collection?  As many as I want?  That's like asking a kid if they'd like to spend a few unattended days in their favorite candy shop.
This particular project needed to happen fast, though, so the plants would have time to fill in enough for a July photo shoot.  The challenge wasn't whether or not I could find the time to create the design, but whether I could find an installation crew who could implement the work within their timeline.  Fate was smiling on me that day, and after a quick phone call to Alan Hackler with Bay Maples, we had a crew who was as excited about the project as we were.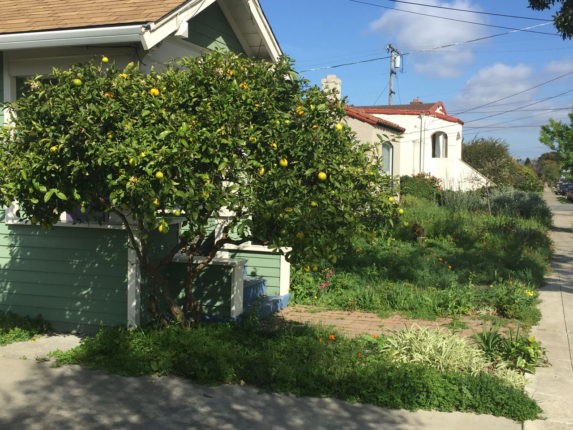 Fast forward a few days, where we all met at the site, located in Albany (right next to Berkeley). The garden belongs to Sue, a photo editor with Sunset, who was in dire need of a garden overhaul.
Sue's home is darling with its mix of jewel-toned colors and Craftsman-style charm.  But the half-dead lawn overrun with weeds and California poppies certainly wasn't doing it any favors.
As I do with all my clients, our first meeting involved discussing all possibilities and ideas to help focus our goals.  We ultimately ended up with a wish-list for the garden that included having plants that were colorful, inviting, low-maintenance and low-water.
As we continued to brainstorm, the wish-list began to grow, including:  sprucing up the root-filled hell-strip (left), a new irrigation system, incorporating rain runoff, installing a rain-catchment system, a new fence, a pathway meandering through the garden, and finally, a few berms for added interest in the flat, small space.
Oh, and did I mention the garden's dimensions are a mere 30'x30′?  In a garden this size, every inch has to count.

Janet Sluis, the director for the Western Plant Collection, helped find the biggest, healthiest plants she could get her hands on, which was no easy feat as she was busy working the Spring Trials.
For those of you who aren't familiar with Spring Trials, it's an annual industry event held throughout different locations in California, where prominent breeders and growers display new varieties.  If interested, you can read more about my previous visits here and here.
Here's where the plants were for the past week, showing off their beauty to industry professionals…

And here they are at the end of the Trials, loaded up Bay Maple's truck on their way from Gilroy to their new home in Albany.
The Western Garden Collection has so many amazing plants from which to choose, it was actually more difficult than I anticipated to decide which ones made the cut.
I wanted the main colors to be burgundy and chartreuse, with pops of color from perennials with a long bloom time.  These colors would complement the colors of the home, creating a jewel-box effect.  Lucky for us, many of the plants in this collection are smaller versions of the originals, making them ideal for smaller gardens.

I'm so excited to see this garden fill in over the next few months and will keep you posted when it'll make its debut in the magazine.  In the meantime, however, here's a few 'during' pics, with the highlights of my planting list at the end.  Enjoy!
UPDATE – scroll to the end to see the 'after' photos!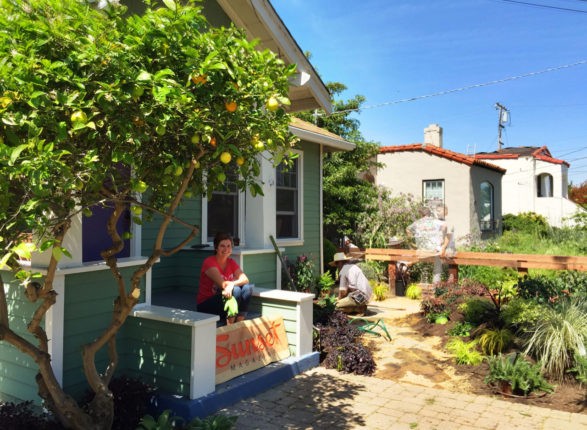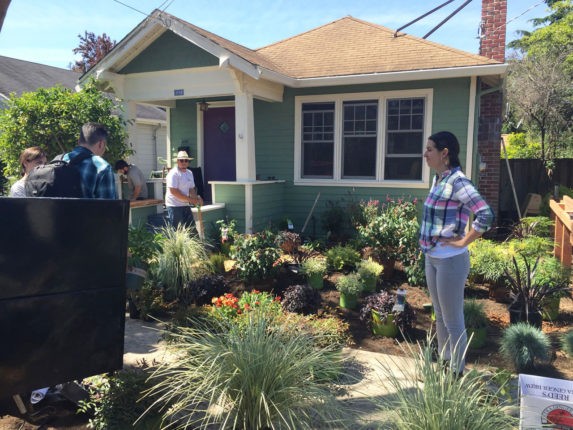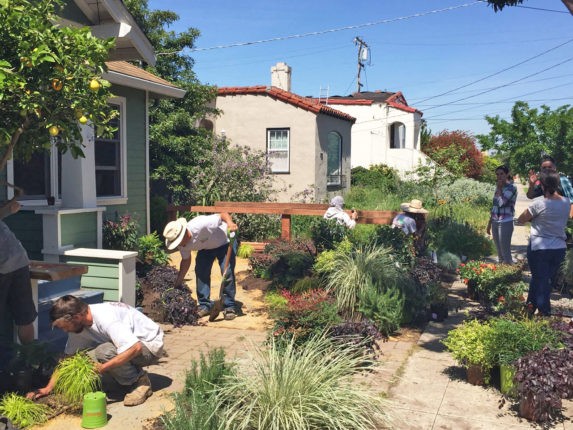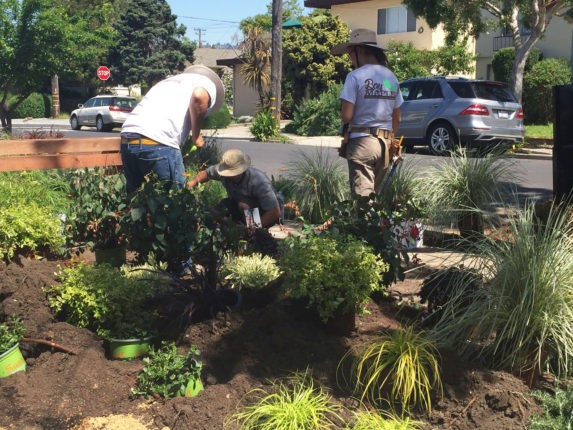 Here are a few of my favorites planted in this garden:

Loropetalum 'Purple Diamond' – grows to a manageable 3′ x 4′
Loropetalum 'Purple Pixie' – a cutie pie groundcover that reaches 1′ x 4′
Phormium 'Black Adder' – a longtime favorite of mine with jet black foliage, growing to 3×3.
Nandina 'Lemon Lime' – a chartreuse nandina that stays green with no red highlights, growing to 3'x3′
Carex 'Everillo' – a favorite of mine that I plant in almost all my gardens, as it holds its bright colors throughout the year
Ligustrum 'Sunshine' – a privet?  Yep, but not just any privet.  A sterile chartreuse variety that grows to just 5'x4′ and stays evergreen and tidy throughout the year without spreading throughout the garden.
Lomandra 'Platinum Beauty' – always a fan of the dark green variety, this new variegated version makes my heart soar.  It's one of the toughest, and most beautiful, evergreen grasses you can use in the landscape.
Lavender 'Meerlo' – my favorite lavender of all time (you can read why I love it so much here), with incredibly fragrant, variegated foliage that looks fabulous every day of the year.
Salvia 'Amistad' – this larger variety has dark green foliage with giant, deep purple blooms for months on end, grows to 5′ x 4′ and will draw in every hummingbird in the area.
Salvia 'Ember's Wish' – I first saw this blooming in a nursery at Lake Tahoe last year, and fell in love with its coral flowers. They'll look beautiful planted near the maroon foliage of the loropetalum.
Salvia 'Love and Wishes' – a slightly smaller variety than 'Amistad' with more deep purple blooms.
Digiplexis 'Apricot' – another in the Illumination series, the apricot blooms of this perennial is guaranteed to stop people in their tracks.  It looks like a foxglove, but is so much hardier, with blooms lasting from Spring through Fall.

Ready for a mind-blowing update?  I went back after only TWO MONTHS and look how much the garden has filled in!  We're all so, so pleased with how everything turned out!