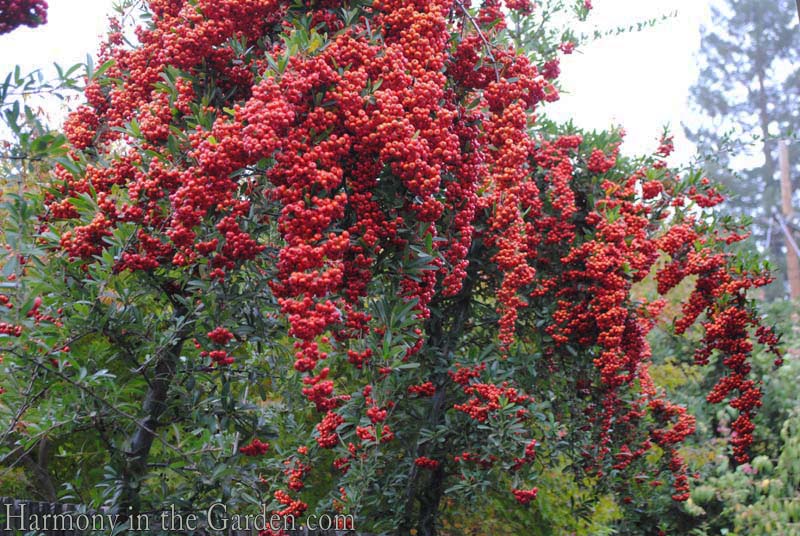 Today started out just like any other January day.
For the past week, I had been admiring one of my favorite shrubs growing in my side yard – the humble pyracantha.
I had been wondering to myself why more people didn't love this shrub as I do.
Don't they realize all the seasonal beauty it freely offers the gardener?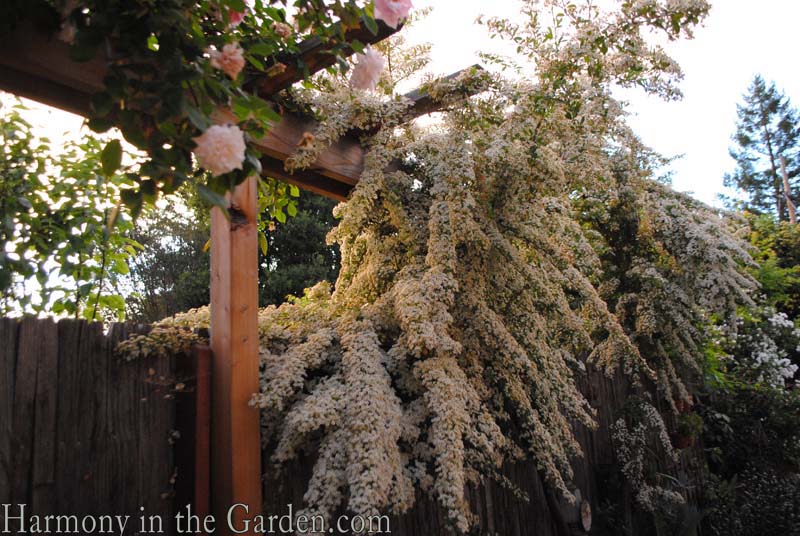 First, in early spring, I'm rewarded with a spectacular show of slender branches cloaked in cascades of dainty white flowers.
Yes, I'll admit they smell ever so faintly like old socks.
But their month-long performance certainly makes up for this one little shortcoming, doesn't it?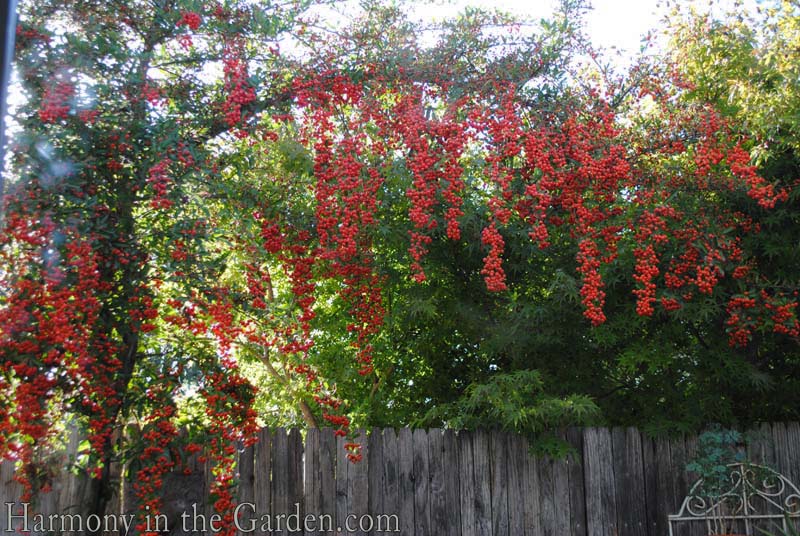 In the summer, I'm most appreciative of its lightening-fast growth.
It's ideal for training into an espalier, growing snug against my fence, providing year-round screening from my neighbor's unattractive roofline.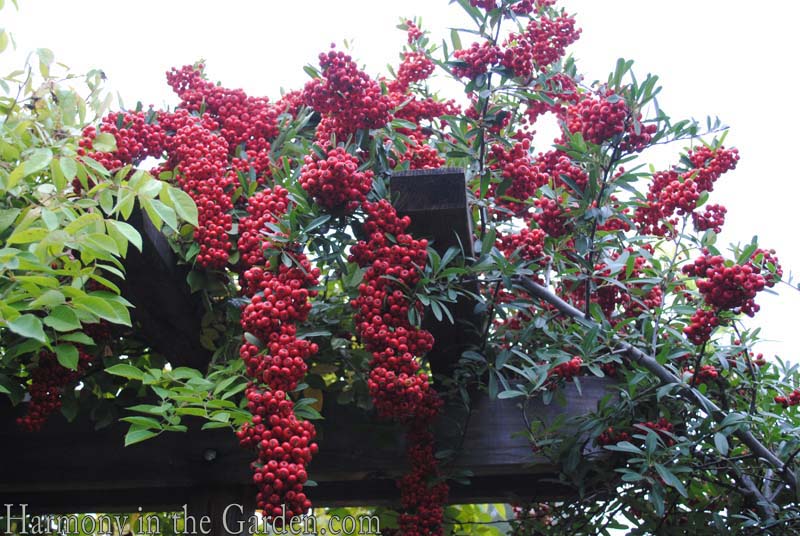 But in the fall and winter, the pièce de résistance is its berries.
Oh, the berries!
Pendulous clusters of plump, shiny red berries dangle through the trellis like grapes waiting to be harvested.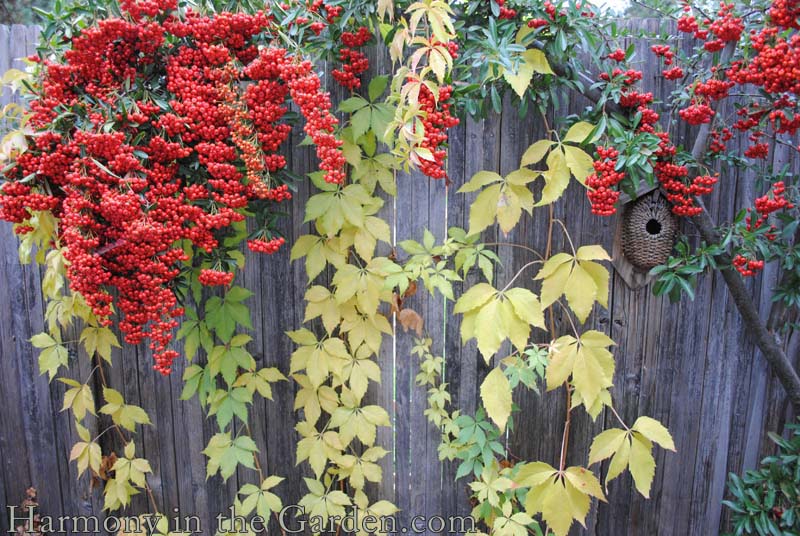 I can't get enough of these berries.
Especially in the fall, when the berries mingle with the golden hues of my Virginia creeper vine.
The color combination is nothing short of delightful.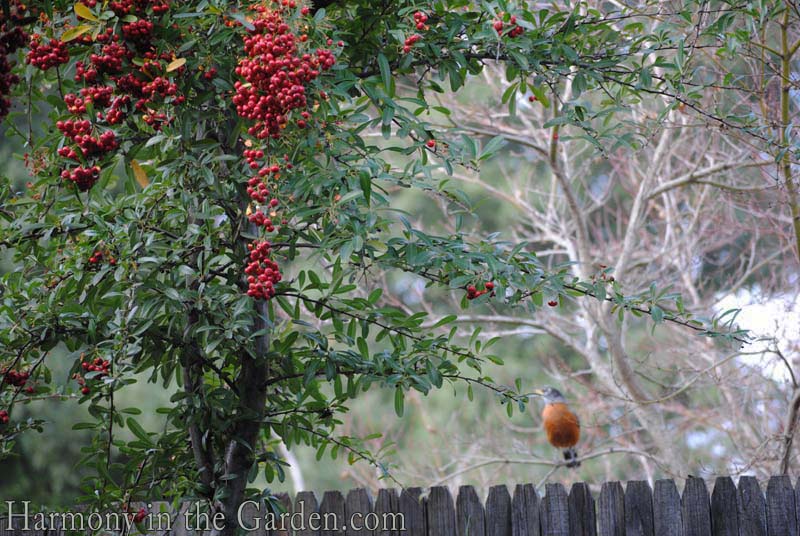 I was lost in thought, admiring these berries, when everything took a horrible turn for the worse.
As I was pruning my roses from the other side of my garden, I heard the familiar cry from a lone Robin.
My blood turned cold. And that's when pure mayhem broke loose.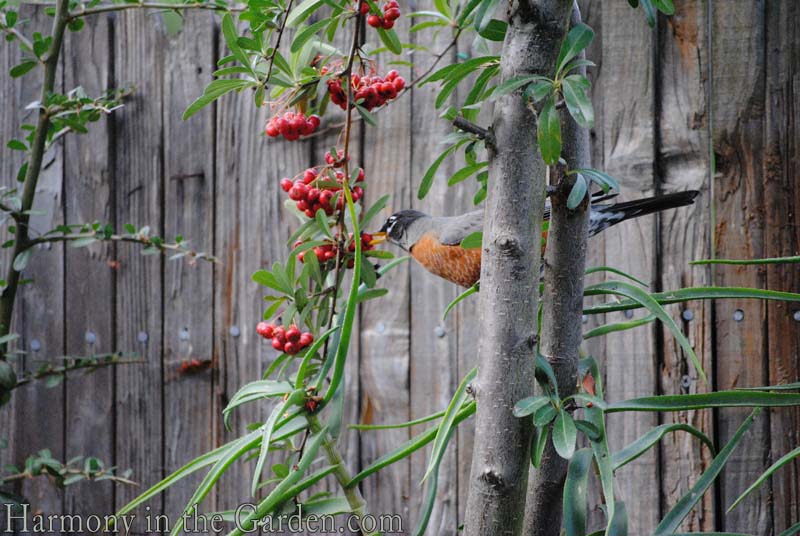 First, it was a flock of clumsy robins who mysteriously appeared overhead like a plague of Old Testament grasshoppers.
I watched in horror as they gorged themselves with three, sometimes four berries at a time.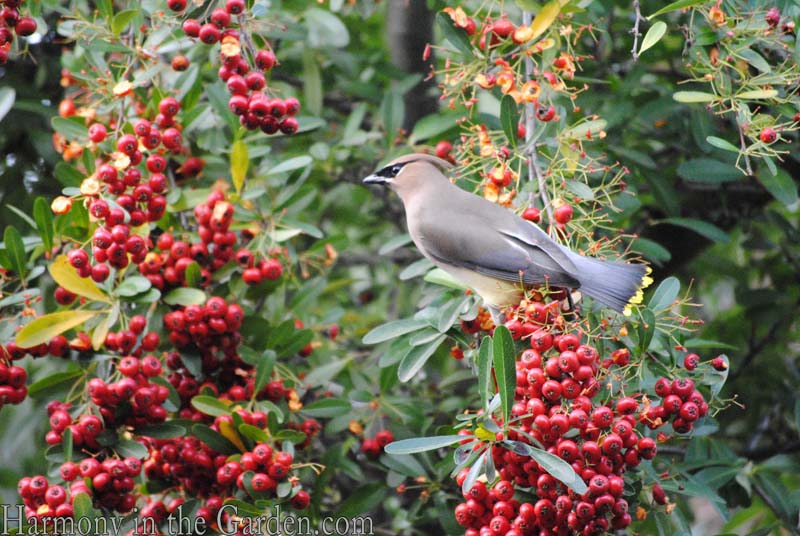 Then, their rival gang arrived unannounced: the sleek and stealthy Cedar Waxwings, masks firmly secured.
Amid the shocked robins, the waxwings darted in and out at a blinding speed, barely giving their defeated foes a chance to gulp down the last of their berries.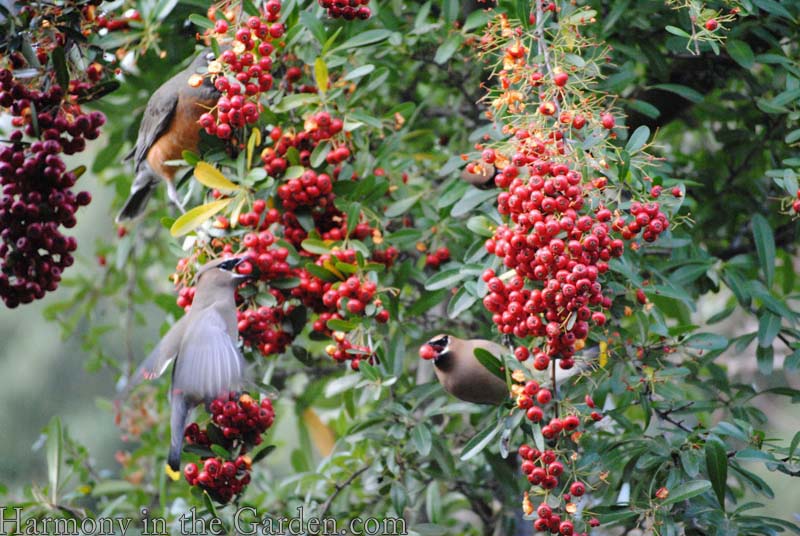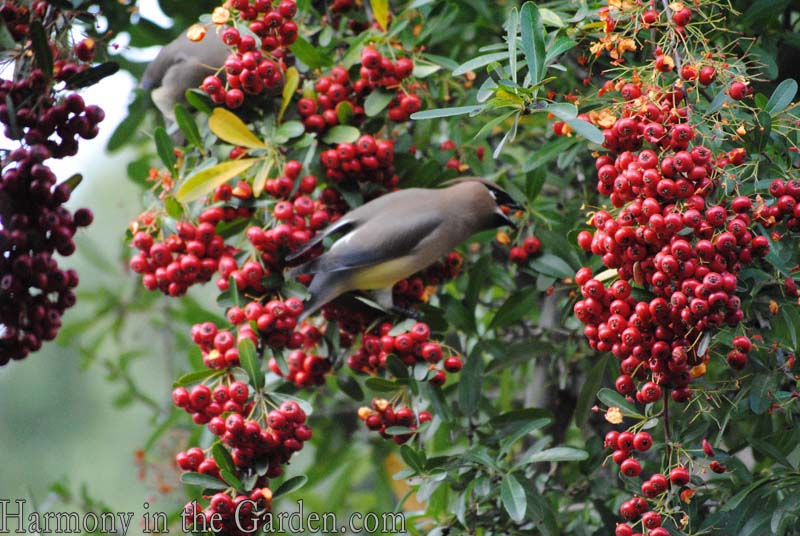 Oh, it didn't stop there.
After devouring the very last berry, the masked gang overtook a poor family of tiny birds half their size, who were just trying to take a peaceful bath.
One after another, the Waxwings descended.
Was there no end to this madness?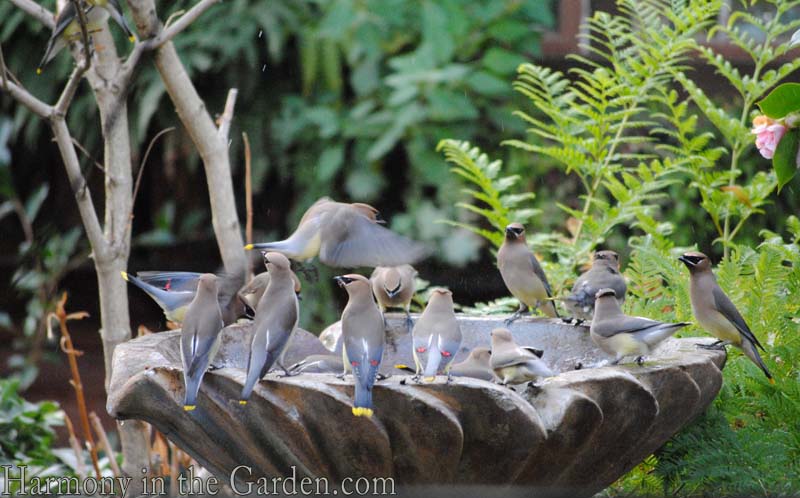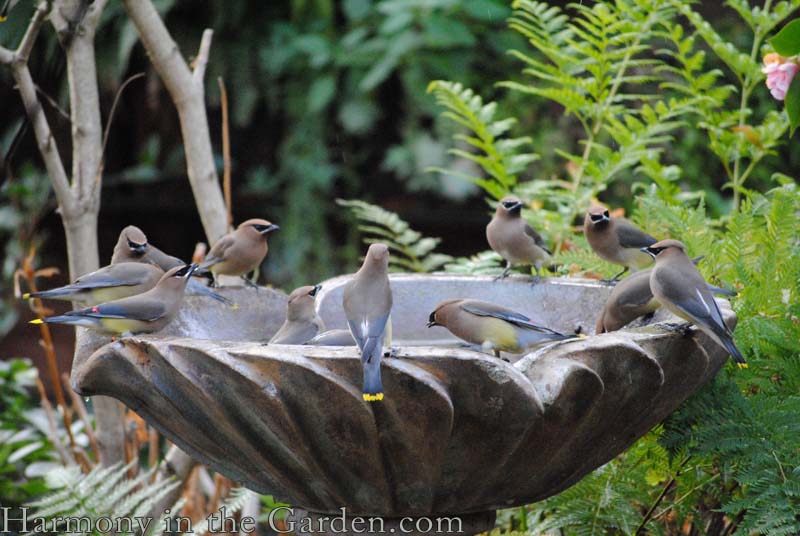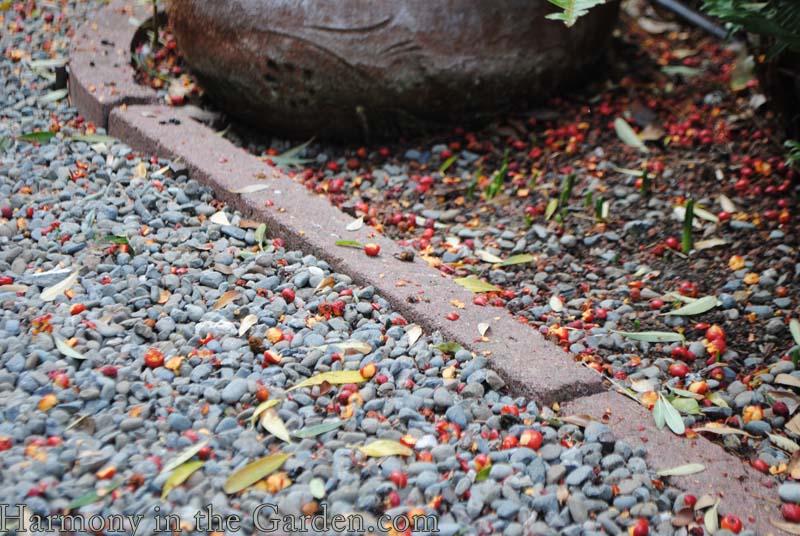 It was nothing short of pure chaos – like a Greek orgy.
Or, a frat party gone bad.
Broken branches everywhere, signs of destruction and defecation carelessly strewn about.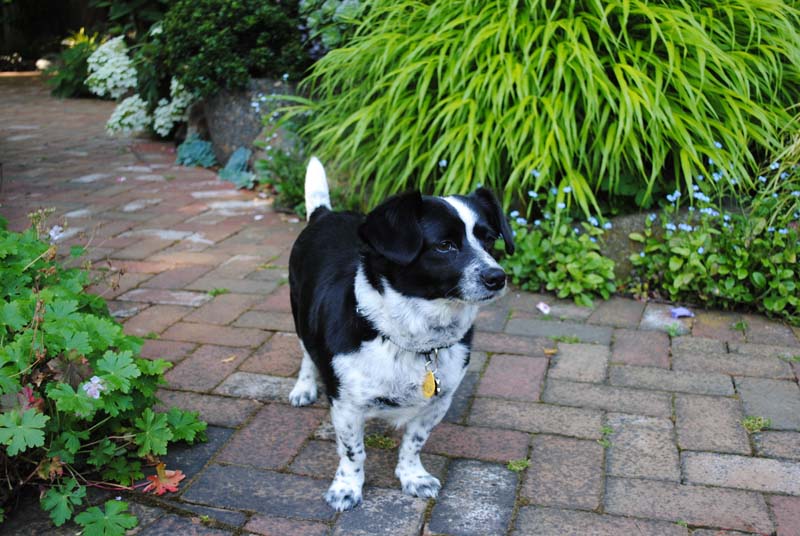 Thank heavens some quick thinking soul called the authorities, for as soon as Officer Buddy showed up, the thugs fled to the far corners of the earth.
Peace and tranquility was restored once again to my garden, leaving me to pick up the pieces.