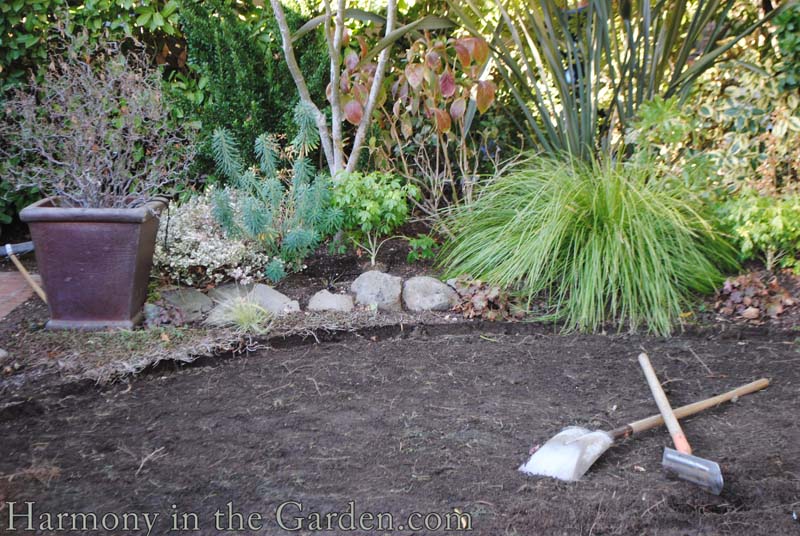 Phew – I've been busy!  As promised a few weeks ago, here's the next phase of my front lawn-removal project.
After deciding on the materials and final shape of the pathways, the next step was to remove the lawn.  A physically grueling task to be sure.
Enlisting help from those with strong backs, we removed the old lawn by hand.  Critical is making sure to dig deep to remove any stray lawn roots that might be left behind.
The last thing I want is grass to appear mysteriously in my new planting areas.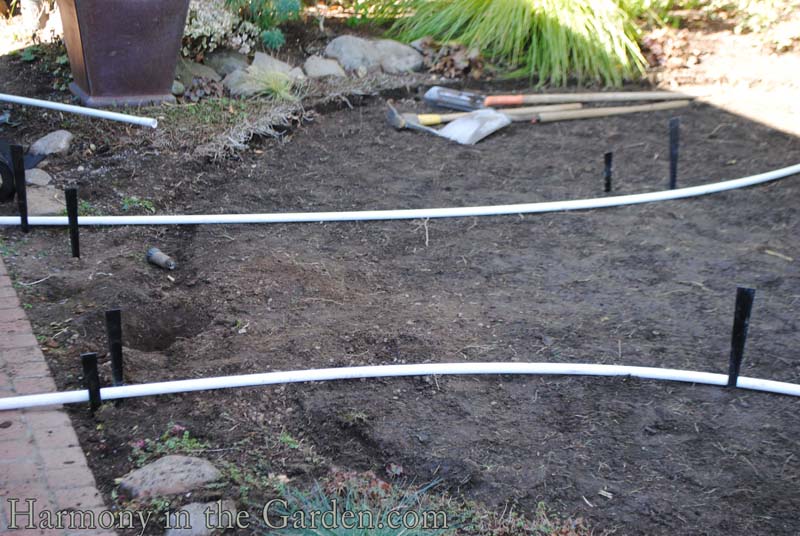 Using my favorite PVC pipe trick again, it's time to lay out the final shape of the pathways.
I  tend to make my paths a little wider than necessary to accommodate my personal style of planting.
To help soften any harsh lines, I like to have lots of small plants spill over pathway edges.  So, if the pathway is plenty wide then I don't need to worry about these softeners taking up valuable walking space.
Here's a tip: At this point, before anything else is done, it's important to think about any new irrigation needs and any landscape lighting you might want to add.  Now is the time to run any pipes, conduits and wires that will be required.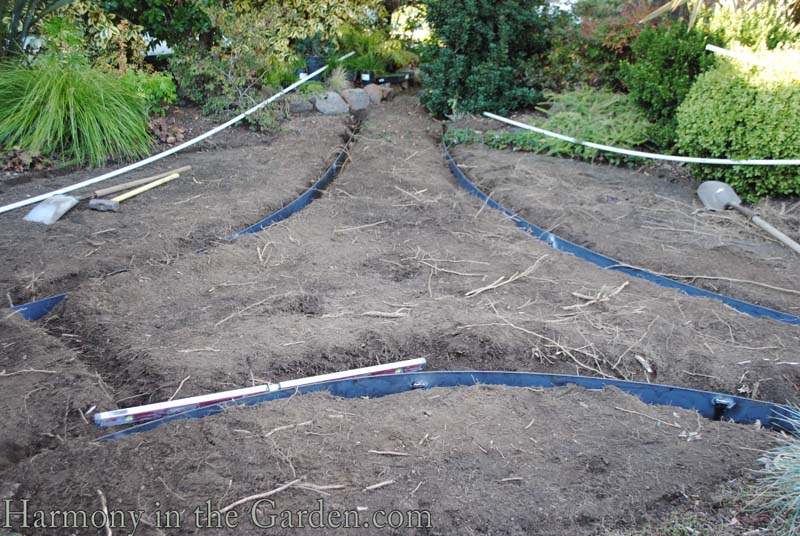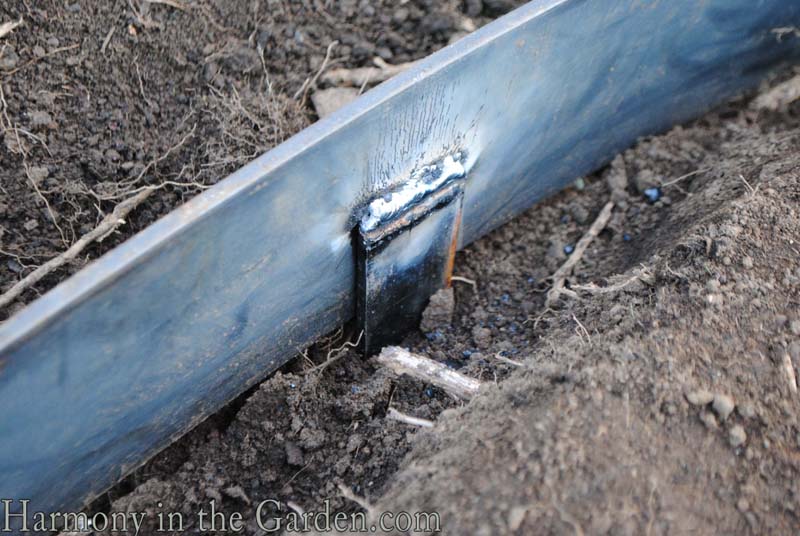 Once that's done the pathway edging can now be installed.  Even though it's a tad pricey, I really like to use *Corten steel as its soft rusty hues and durability can't be beat.  When installed correctly it'll stay put for years to come, unlike other edging materials that tend to become easily dislodged.
Another tip: One of the tricks when installing Corten steel is to make sure to weld the pegs to the bands of steel – don't just pound them in the ground and call it a day.  This extra step helps to ensure its longevity and is absolutely worth the effort.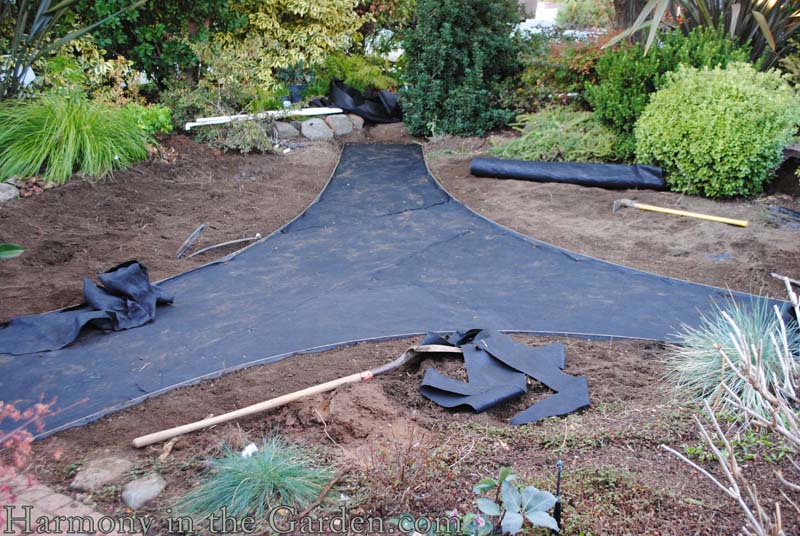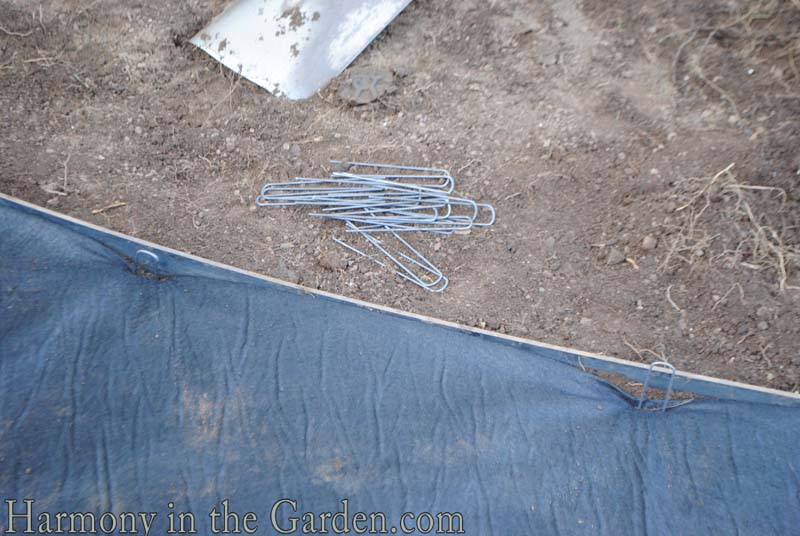 Once the steel is in place comes even more back breaking work – removing about 3″ of soil in the new pathway area.
Don't skip this next step! After removing the soil, porous landscape fabric is laid down and secured along the edges and seams with wire pins (ideally without ripping the fabric). The fabric will not only prevent the gravel from being swallowed up by  the soil but will also help to ensure any forgotten lawn roots won't be making a surprise appearance in that area.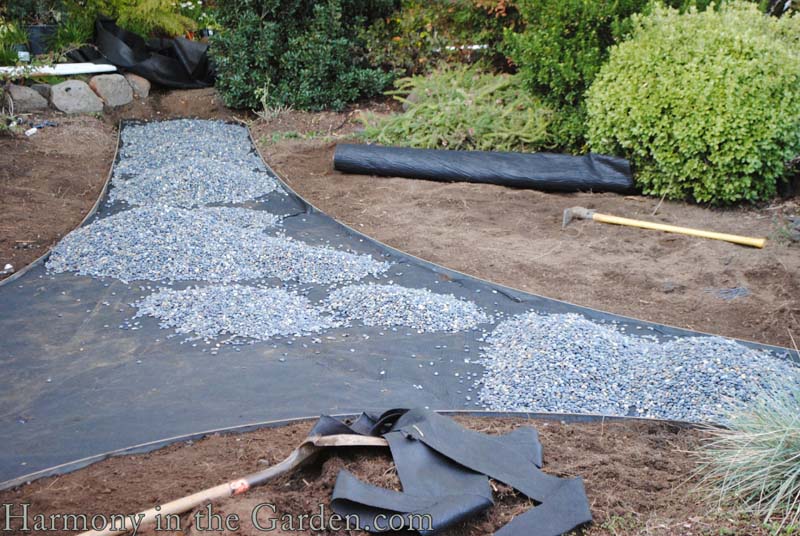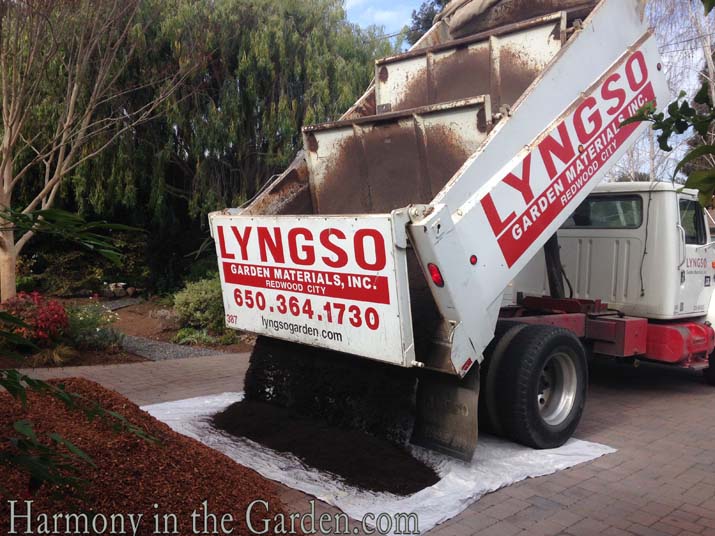 After the fabric is installed it's time to lay down a thick layer of gravel – about 2″ deep.  Use too much, and walking in the gravel is like walking in quicksand; use too little and bare spots are quickly exposed with each step. In my experiences 2-2.5″ is just about right.
I now need to re-work the existing shape of the surrounding garden beds, move some of the stones around, re-form and level out the berms and re-locate a few of my existing plants.
And since it's January, it's the perfect time to add a new layer of topsoil and nutrients to my garden, taking advantage of winter rains to distribute the nutrients through the soil.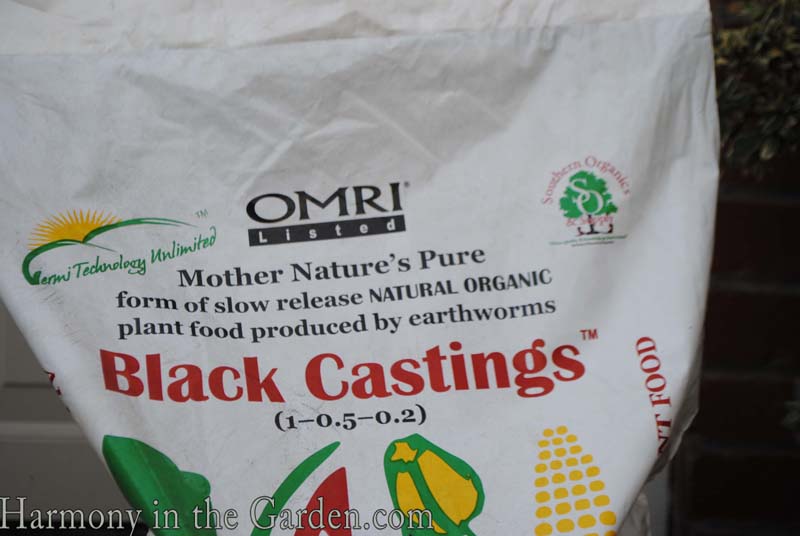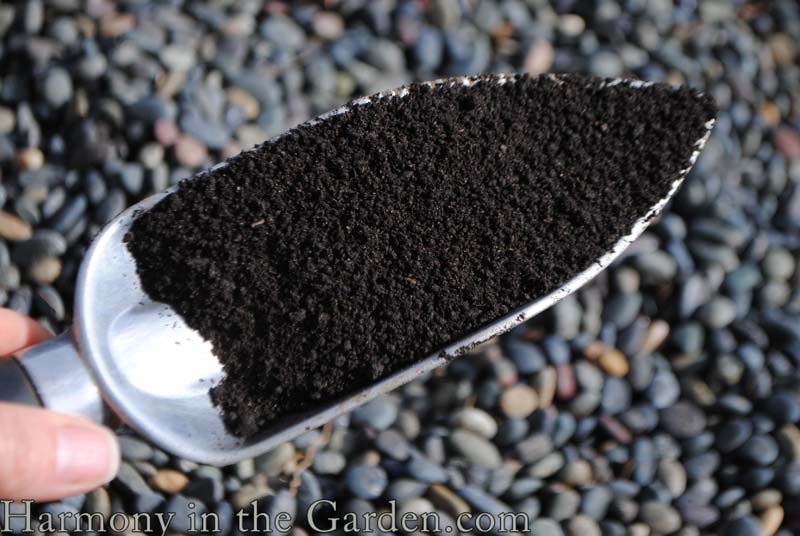 In addition to the topsoil, I'm using *worm castings to give my plants (and soil) an extra boost of nutrients and conditioning.  I try my best to add a yearly dose of compost to not only feed my plants but to help create a healthy soil system while simultaneously breaking up all the naturally occurring clay that plagues my garden.
Throughout the year I'll continue to feed my plants using one of my favorite products – organic compost tea bags.  In particular, those made by Annie Haven, from her California farm that's been in her family since the 1853!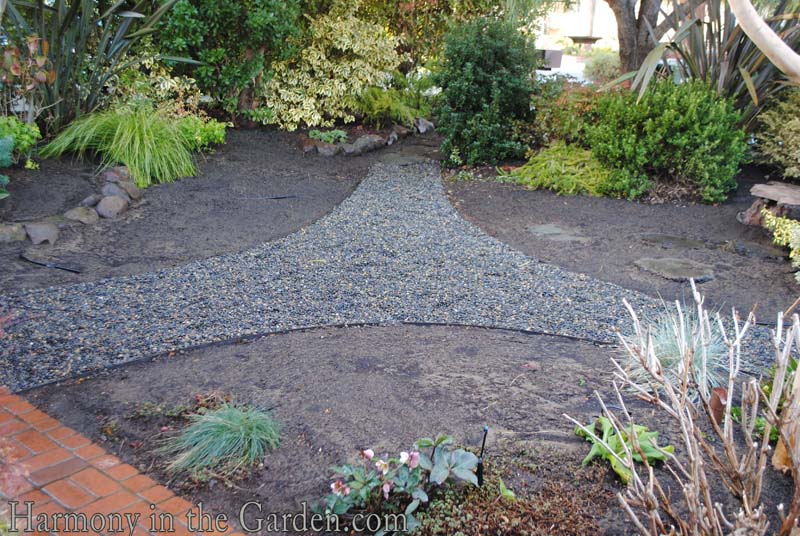 Ahhh….I can see things finally beginning to take shape.
The next step – planting time!  In Part 3 I'll share with you my technique in deciding what to plant.  Here's a hint – if you've read my new book, you know it involves a camera and a sharpie pen!
Until next time, I'll be busy pouring over my favorite low-water websites from Digging Dog, Annie's Annuals, Plant Delights and High Country Gardens to name just a few.
I can feel my wallet already hurting.