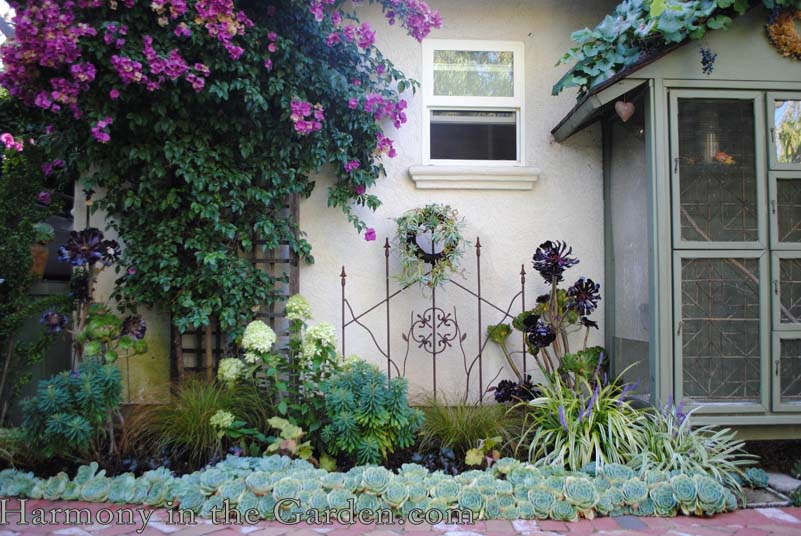 Last month I dismantled one of my favorite garden beds so we could finally finish painting the house.
A year ago we had our house painted, but I wouldn't let them paint one remaining wall, as my bougainvillea was in full bloom and there was no way I was about to cut it back prematurely!
Luckily, I had the world's best painters who completely understood how crazy we gardeners can be, and were willing to come back in the early spring to finish the job.
Anyway, back to my story. Dismantling my garden bed was easy enough, except I had to move two giant clumps of tall and brittle aeoniums – and sure enough, many of them broke in the process.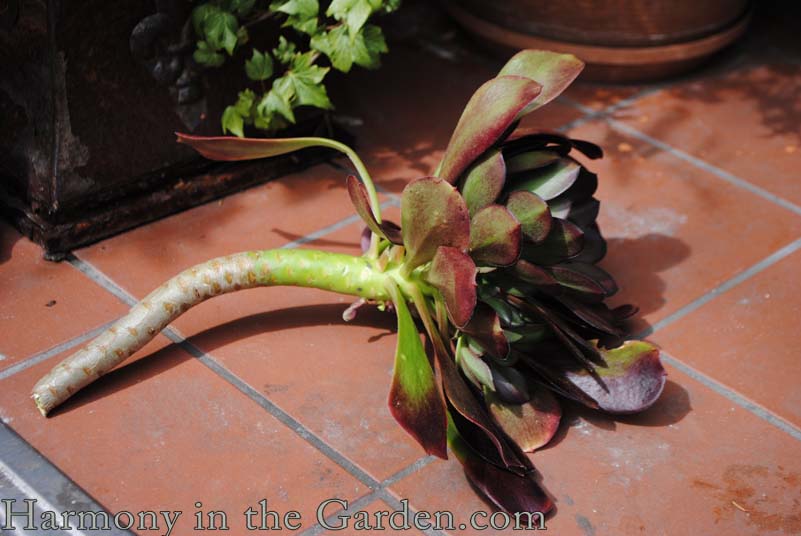 I wasn't too worried, though, because I know just how easy they grow from cuttings: simply snap off the end, let it 'harden off' for a few days and then re-plant. Voila!
However, I needed a way to store the cuttings upright, that would let them retain their beautiful shape while they hardened off. Otherwise, just laying them on their side would result in a flattened, misshapen rosette.
I spotted a nearby decorative trellis just sitting there doing nothing, and inspiration struck. It was the ideal way to hold these cuttings upright.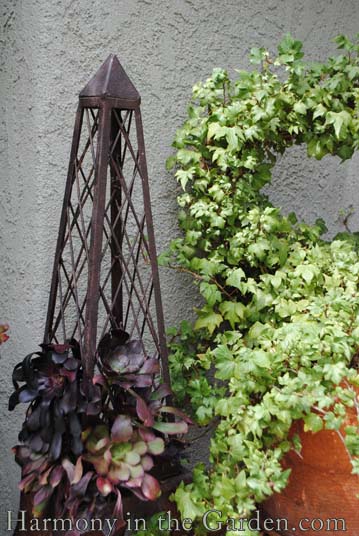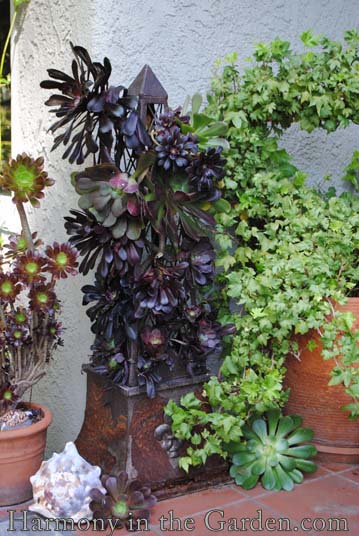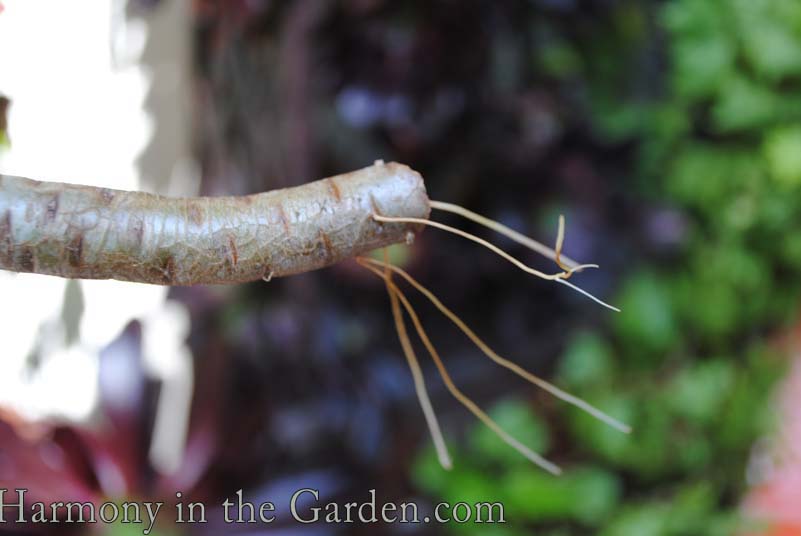 As I began inserting the cuttings into the trellis, I couldn't help but notice just how fabulous it looked!
These cuttings have been in the trellis now for over a month and are still going strong. While I had meant for it to be temporary, I'm hoping to keep them there for at least another month or so as it looks so pretty.
As many of you know, succulents are incredibly forgiving and these are no exception. In fact, they're even sprouting air roots so when I'm finally ready to plant them in the ground they'll be ready to grow!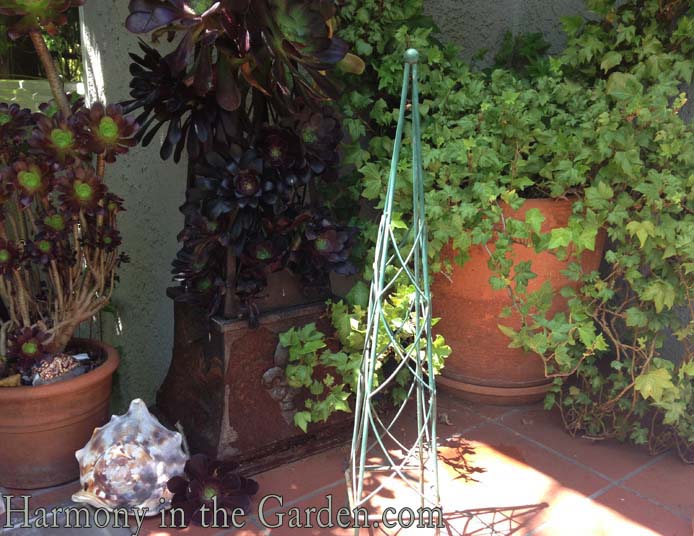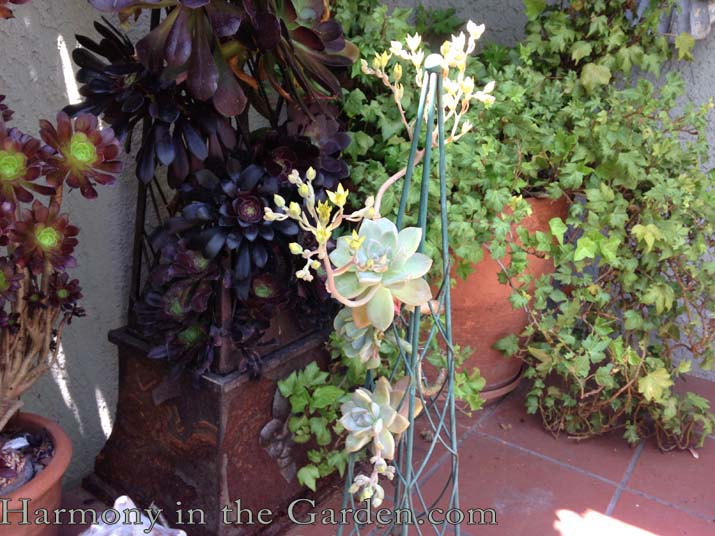 I'm so happy with my first succulent cutting tower that I rummaged around in the garage to find another smaller obelisk that I haven't used in years. I decided to use this one to hold the smaller succulent cuttings that I've taken from one of my old, overgrown succulent wreaths.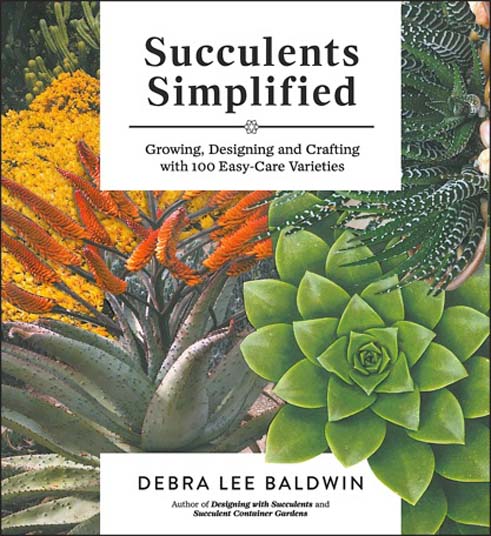 I have to thank Debra Lee Baldwin for providing me with this inspiration, as I'm not entirely sure I would've been as creative had I not just finished reading her latest book 'Succulents Simplified – Growing, Designing and Crafting with 100 Easy-Care Varieties'.
As with all of her previous books, I'm a huge fan. However I was particularly excited to read about the crafty succulent projects shown in the book. From quick and easy succulent rosettes for bouquets, to teeny tiny mint-tin gardens, to succulent-topped pumpkins there's a project in this book for even the most craft-challenged!
If you have any succulent projects or tips I'd love to hear about them!