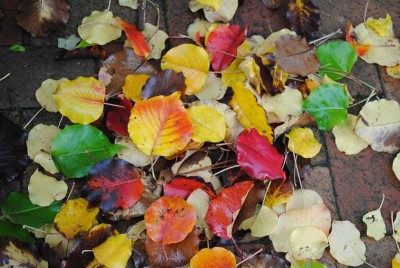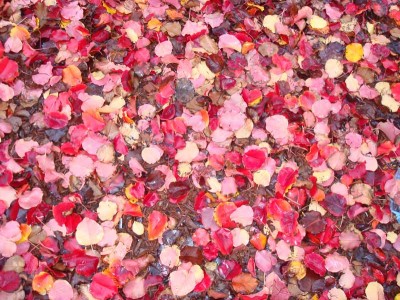 It's that time of year again, when our gardens are aflutter with leaves falling (and falling and falling), blanketing our beds with brilliant shades of yellow, orange and red.
Ever wonder why leaves fall?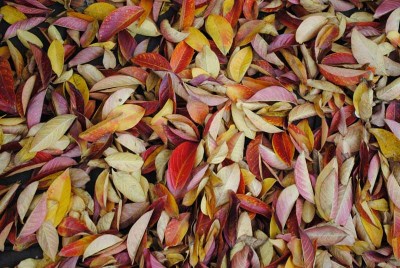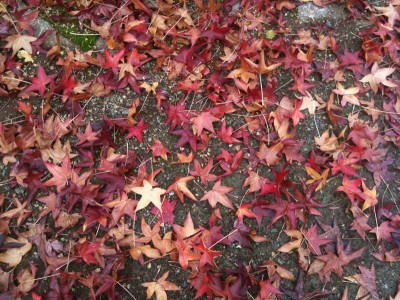 Many don't realize that it's basically a tree's way of protecting itself from a bunch of freeloaders!  You see, once colder temperatures begin to arrive, a deciduous tree starts producing an abundance of  bumpy 'abscission' cells whose purpose is to literally shove the leaf off of the branch.  These cells continue to form along the thin line where the very end of the leaf's stem attaches to the tree, slowly building up and pushing the leaf farther and farther from the branch.  Once enough of the cells accumulate, the slightest breeze then carries the leaf to its final resting spot.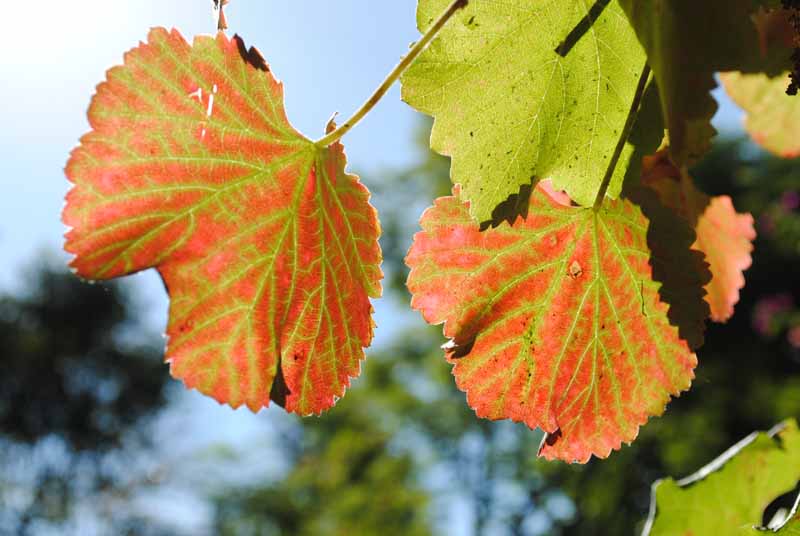 So why do deciduous trees do this in the first place?
Well, since a leaf's primary purpose is to provide food for the tree, when the tree begins to go dormant it simply doesn't need the leaf's services any longer.
And the last thing the tree needs is to expend its precious conserved energy by continuing to support a half-dead 'freeloader'!
***Now that you know why leaves fall, do you ever wonder why leave turn the colors they do?  Check out my article over on Fiskar's site to read why!