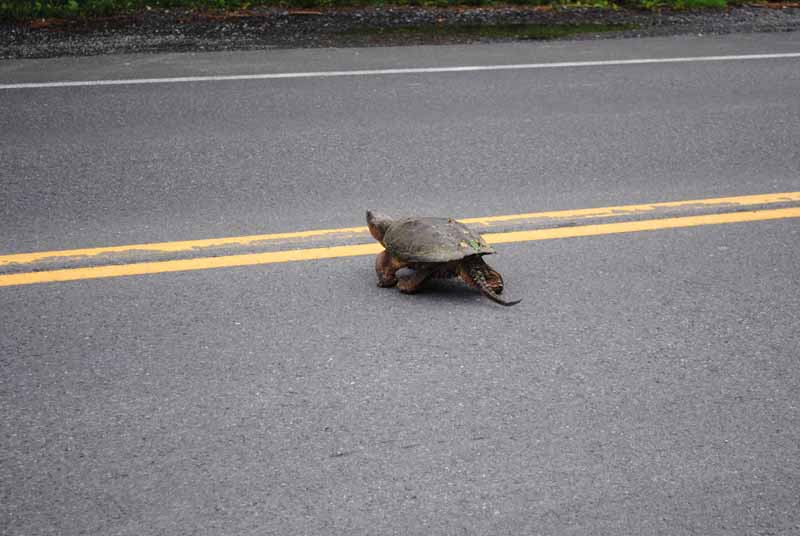 As usual, this is 'almost' a Wordless Wednesday post.
A few weeks ago, while vacationing in Connecticut, we drove past this giant snapping turtle bravely crossing the road.
Being from California, and never seeing one in person, we pulled over so I could play tourist and take a photo.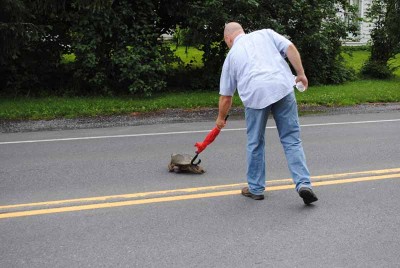 Our host even helped him cross the road by stopping traffic for him.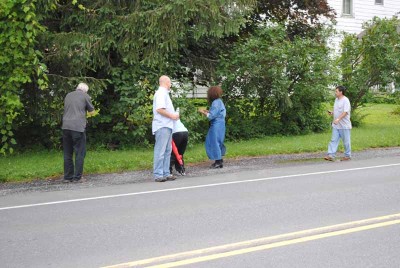 I thought I'd be the only one so excited to see this, but apparently I was wrong!  I was amazed at how many locals pulled over to take a look (and snap a picture)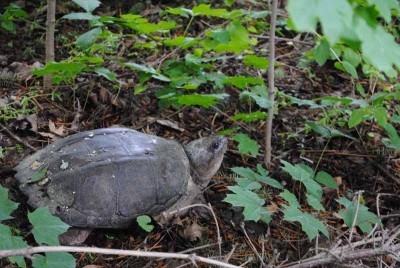 Smile!