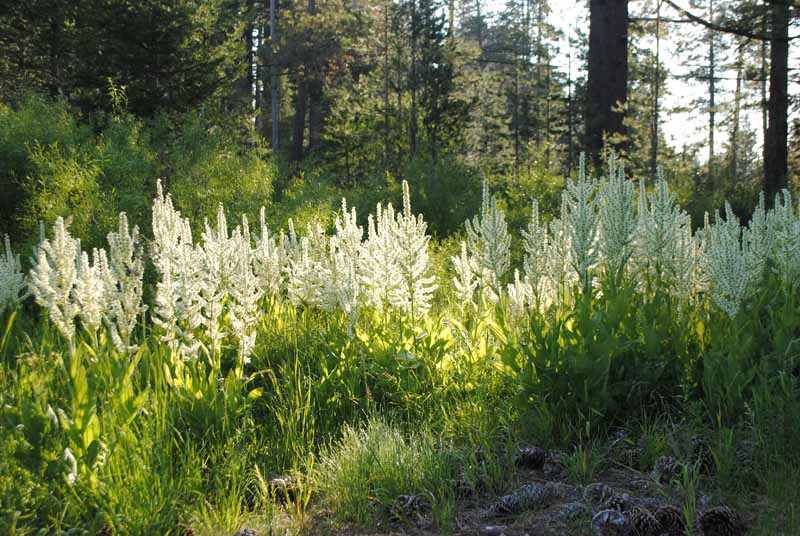 I think the official number of tourists who visit Lake Tahoe every summer is something like a zillion, give or take a few.
Getting from one place to another on the lake means you'll be driving along beautiful highway 89, most likely looking at (you guessed it) the lake.
However, sometimes if you turn your head the other direction, you can see the most beautiful things!
One of my very favorite beaches on the West Shore is Meek's Bay Resort, run by the local Washoe Indians.  I've been coming to this beach ever since I was a baby, so you'd think I'd know it like the back of my hand by now, right?
Wrong!!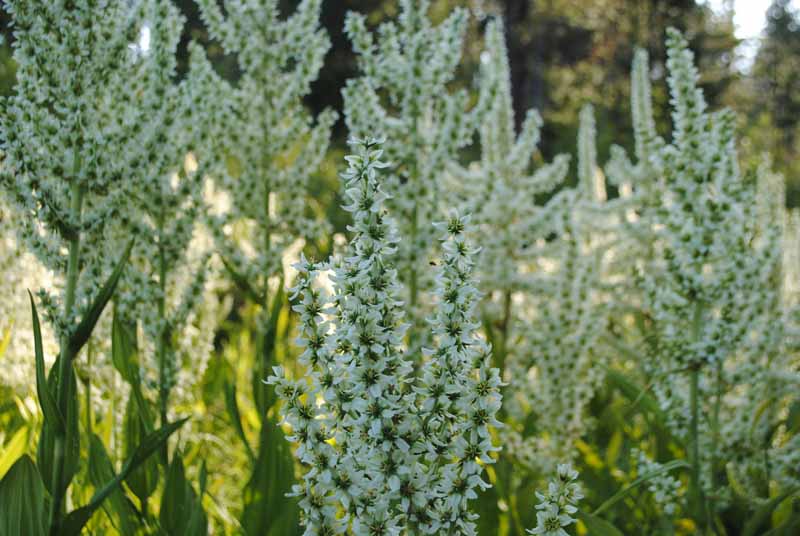 What captured my attention were the hundreds of towering white plumes of one of Tahoe's most stately wildflowers – the Corn Lily (veratrum californicum).
These six-foot wildflowers are usually found in late spring near meadows created by melting snow.  Because we've had incredibly late snow and rain this year, this flower is in all its glory in August – something rarely seen!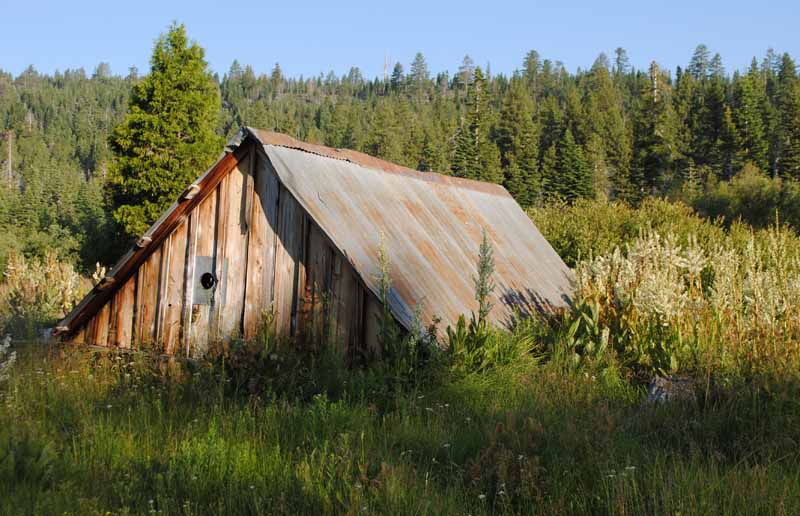 And as if it weren't beautiful enough, these lilies were surrounding an old sweat lodge built by the nearby Washoe tribe.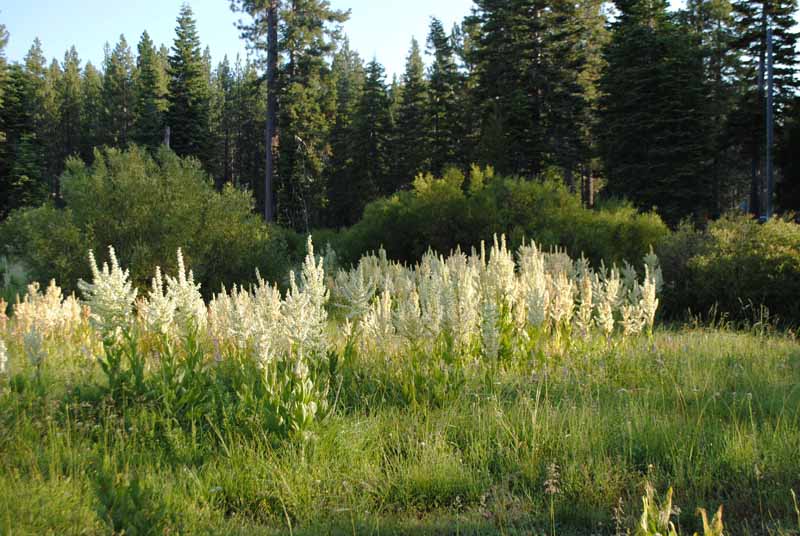 Last year it was the sublime beauty of an unexpected beach filled with lupine, this year it's the late blooming corn lily  – I'm looking forward to next year's surprise!