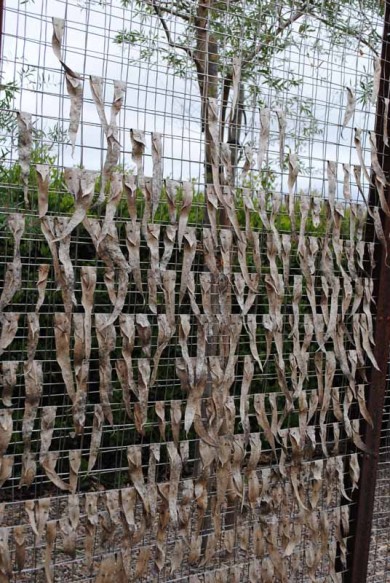 I try and visit Sonoma's Cornerstone Gardens as often as I can, with their ever-changing garden installations.  I've written about them in the past, but on this trip  I was particularly captivated by a few of the fences that surround some of the gardens.
This one, for example, is a simple wire fence with eucalyptus leaves stapled to it. While you might think it would disintegrate in a season or two, here in California its lasted several years.
Here's a few more that I hope will inspire you…

Sometimes all that's needed is a few slats of wood to suggest a fence.  While it may not keep your dog confined to your garden, it's enough to give the illusion of a wall to help define a space, creating a feeling of intimacy.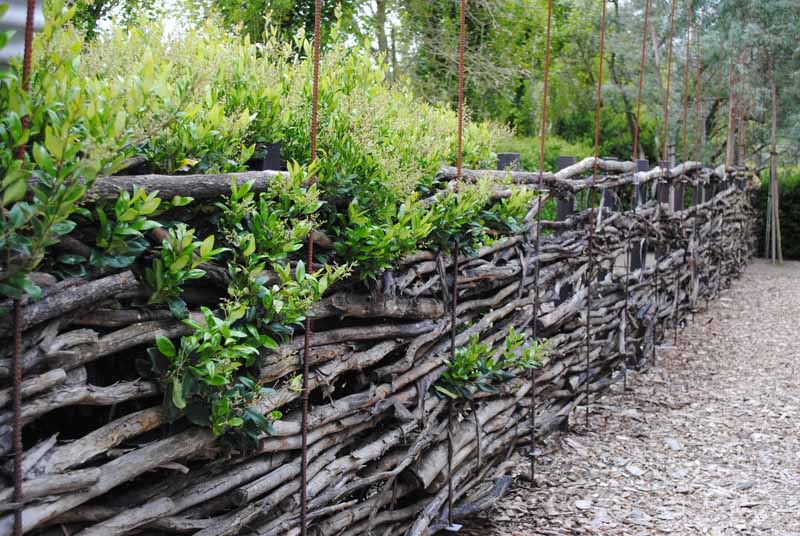 This is such a simple idea, yet one that I've never seen before.  It's so basic, yet so beautiful – rebar against wooden stakes with large twigs and branches.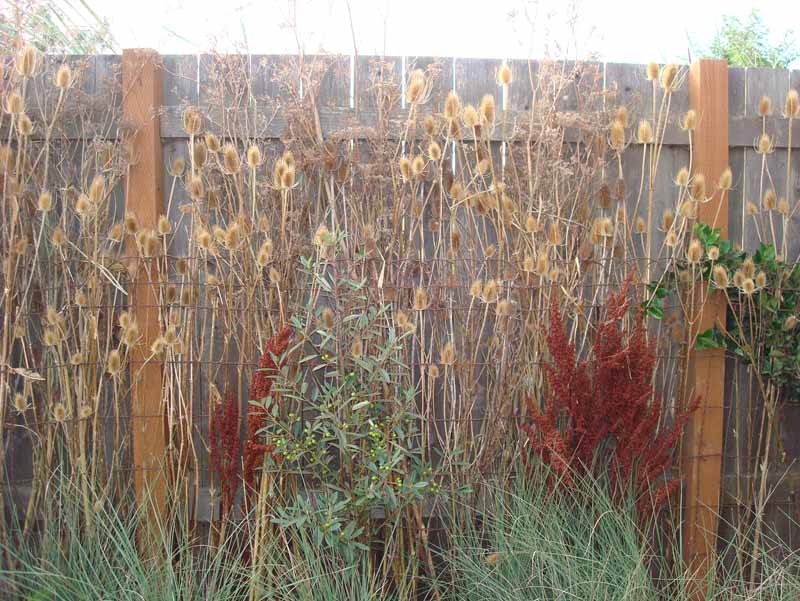 This fence is created by designers Kate and Ben Frey.
I absolutely love how they used a traditional boring fence as the backdrop, placed rusty wire in the front and filled it with dried grasses.
So simple, anyone could do it!