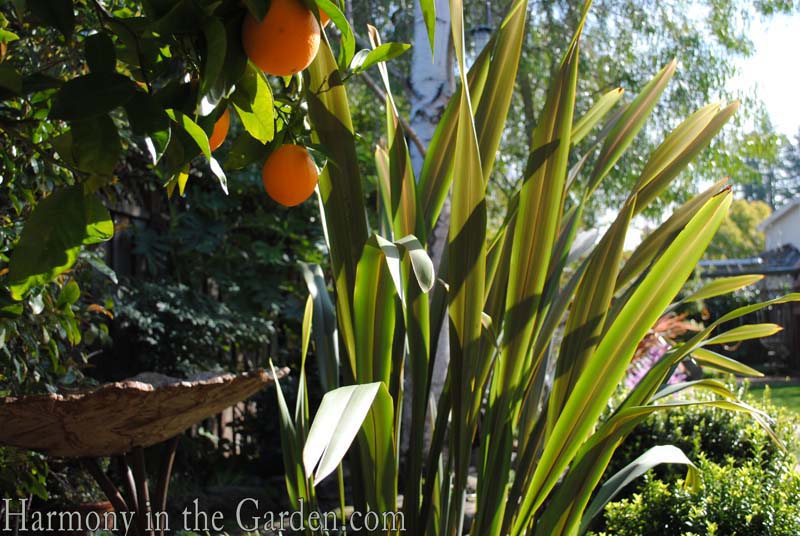 This year my 'Sea Jade' phormium surprised me by sending up several towering stalks of flowers.
'Sea Jade' has gorgeous olive green foliage with a subtle pink stripe down the middle.  This variety also appreciates a bit of shade if planted in really hot, sunny areas.
This is a mid-sized flax, topping out at 4'x4′ which makes it perfect for the middle of the border (or in front of an orange tree, like in my garden! Remember when my orange tree split in half?)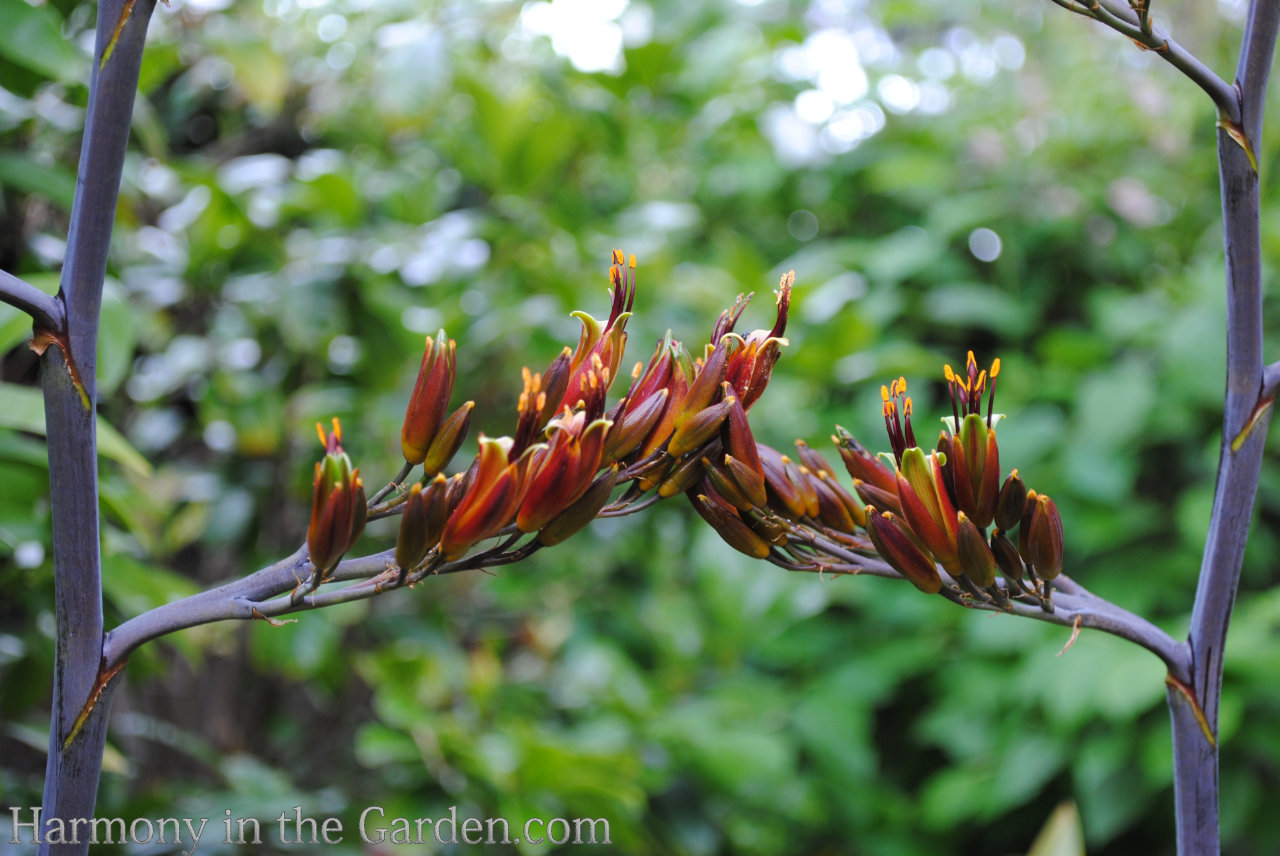 Phormiums are one of my favorite go-to plants when designing in zone-9 gardens, as they not only provide bold, upright structure, but they also come in an abundance of colors from which to choose.
But now I can also add their stunning 3-foot tall spikes of blooms (loved by hummingbirds) to my long list of reasons why I love them.
See for yourself!