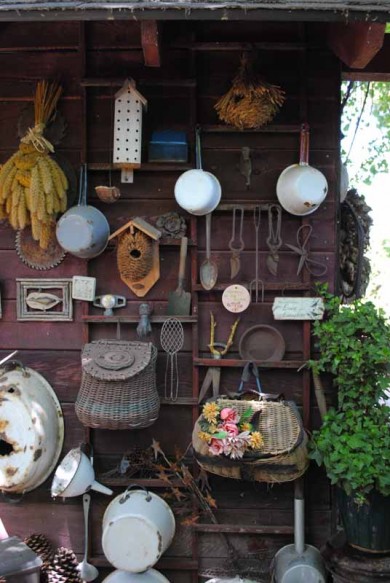 On the side of my office hangs a collection of old tools, pots, sprinklers, etc. that I've gathered over the years.  Most were given to me by my grandparents or parents, some were found at garage sales, and others given as gifts.  All, however, are precious to me as each one represents a piece of my life.
Every few years, I'll find a little bird attempting to make a nest in one of the birdhouses, with little success.  I think it's because these decorative nests aren't  made with birds in mind, so the entrance holes are usually too high, or too small, or the wrong diameter.
For the most part, the birds in my garden prefer to find their own nests, instead of using the ones purchased for them, and are often found in the most unpredictable places.
This year is no exception and has to be my very favorite nest of all!


For some reason, it took me awhile to clue in to all the noise going on around me. Every time I walked near my potting bench, which is located directly across from my wall of tools, a little Junco would follow me around, endlessly badgering me.
I knew there must be a nest around somewhere, so after looking in all the obvious places, I finally spied what I thought would make the perfect nesting spot – my dad's old fishing creel!  Could it be?  Could this bird be that clever? Was his mate hiding inside?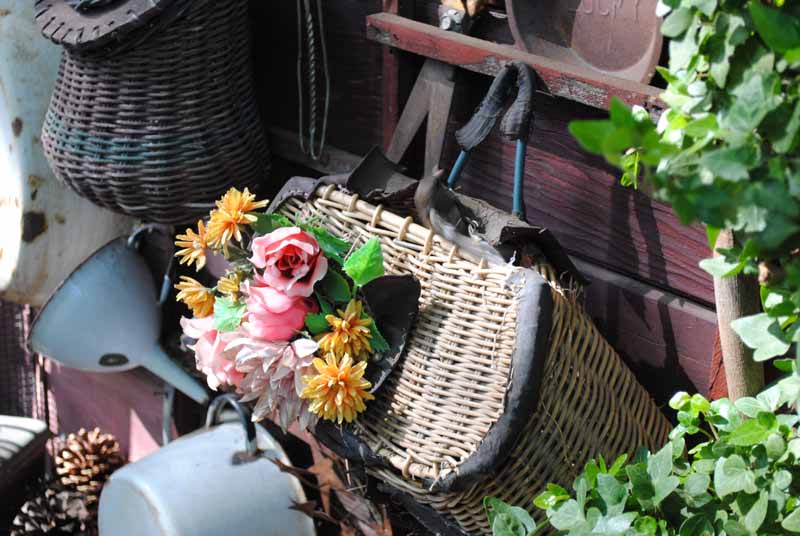 As I quietly inched closer and closer, I finally caught the little Junco in the act!
If you look closely at the top of the basket, you'll see his mate scrambling out of a gap in the dry, cracked leather.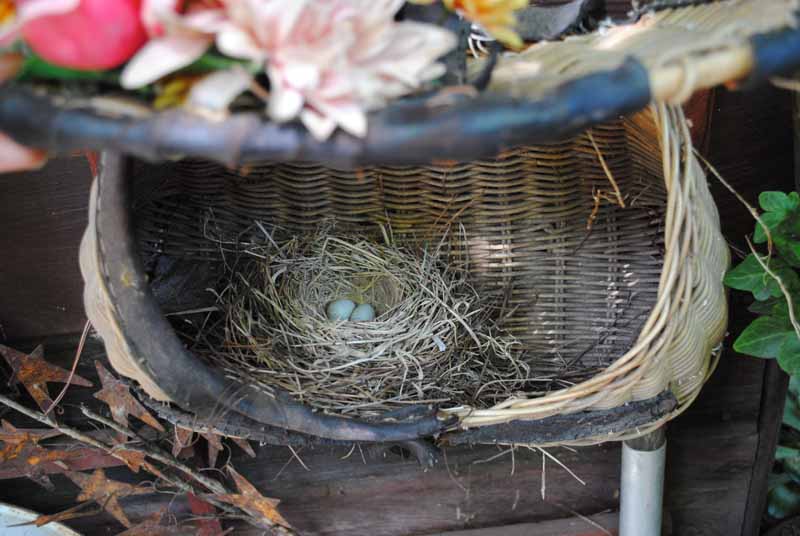 Bingo!
After taking a quick peek inside, I quickly closed the lid, knowing I surely found the most perfect nesting spot ever.