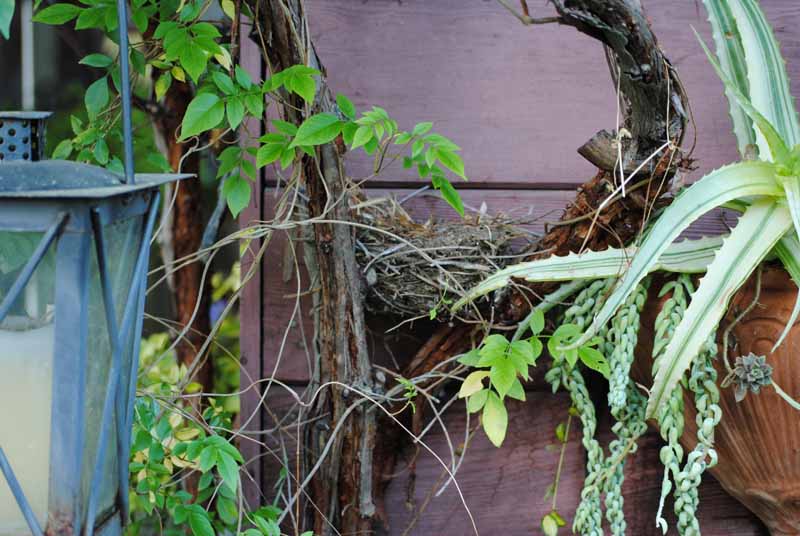 We all try our best to recycle and repurpose whenever we can, right?  When this robin's nest blew down last year my mother couldn't stand to throw it away so she gave it to me to keep it in a protected spot and re-use it in my garden.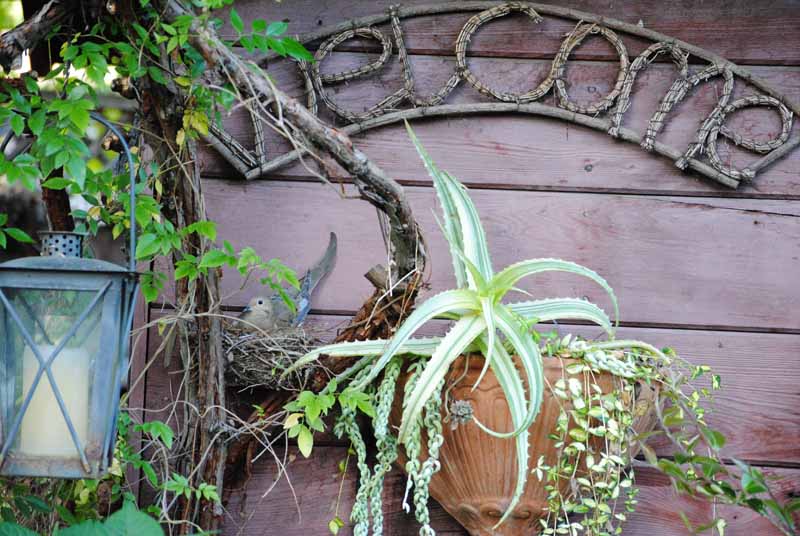 Imagine my joy when I discovered this treasured gift of mine found a new purpose!  Once home to a robust family of Lake Tahoe robins, its now home to a sweet little dove.
I always laugh whenever I find a dove's nest, as they're the flimsiest nests on the planet.  It's like they just grabbed the nearest 4 pieces of straw and crammed them together and called it a day.  Not surprisingly, I often find them blown about the garden with the doves in dismay.  This time, however, this little smartie found herself a super sturdy robin's nest, complete with compacted mud as its base, on which to throw her pieces 4 of hay (yes, believe it or not ,I counted when she flew away for lunch).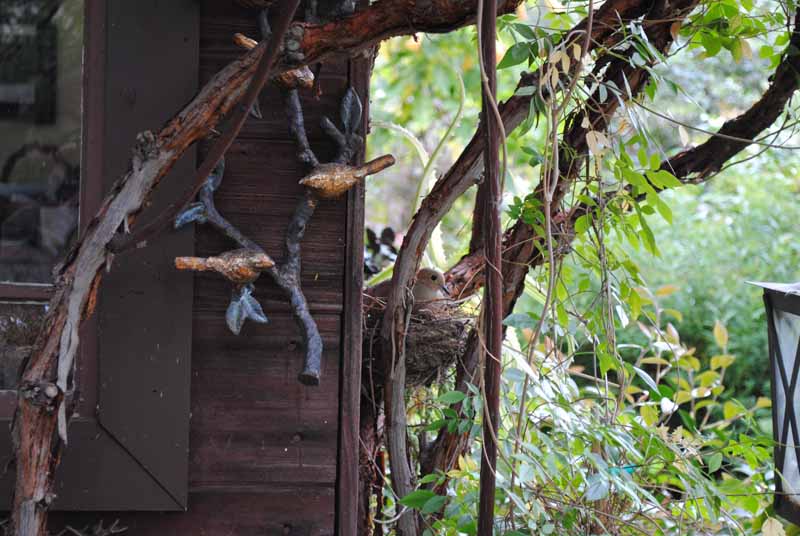 I've grown to love this little bird, and she's grown accustomed to walking in and out of my office within a few feet of her.  And as I garden nearby, she just sits quietly watching.
To be continued….