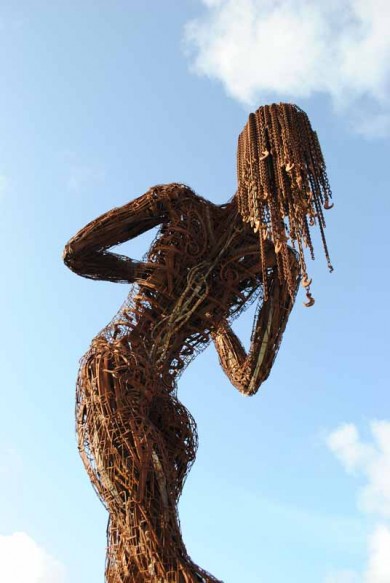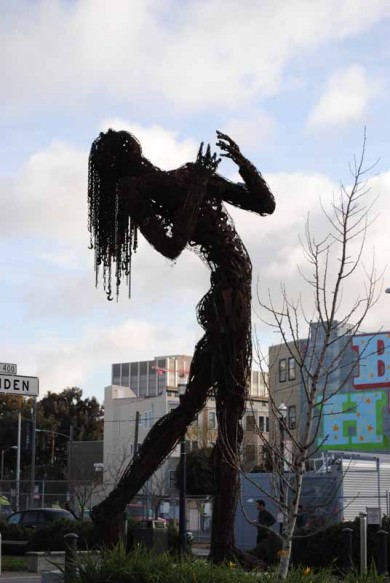 While spending the day in San Francisco I stumbled upon this statue of a massive, towering woman titled Ecstasy, by Karen Cusolito and Dan Das Mann.
Her body is so graceful, lithe and perfectly proportioned while being constructed of repurposed pieces of chunky, rusty metal.
I know it's a little atypical of my posts, but I just had to share her with all of you.  Can't you imagine a smaller version of her strategically placed in the garden?
Enjoy!