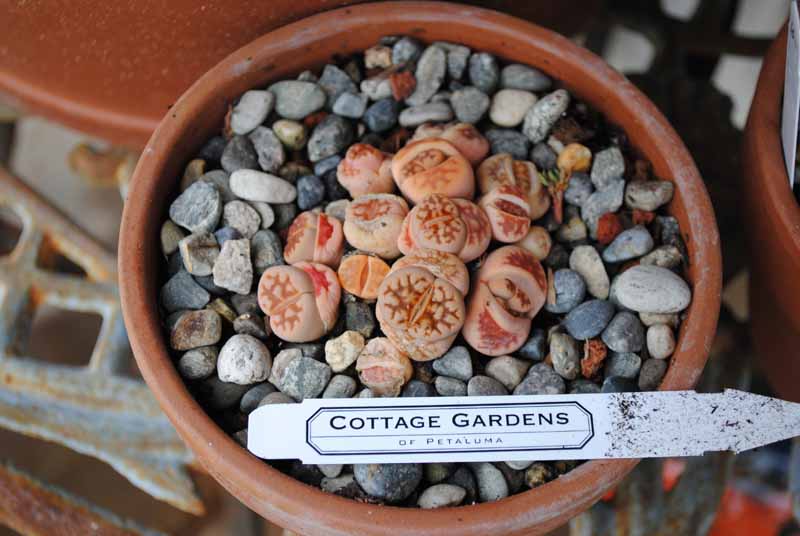 If you love clematis, edibles, succulents and everything in between then Cottage Gardens of Petaluma is nursery you MUST visit!
Many already know this nursery as one of the best sources around for unusual varieties of clematis.
But Bruce Shanks, the owner, has clearly been bitten by Succulent Fever.  Everywhere I look there's unbelievable specimens of succulents – and if you know me at all, you KNOW I love succulents.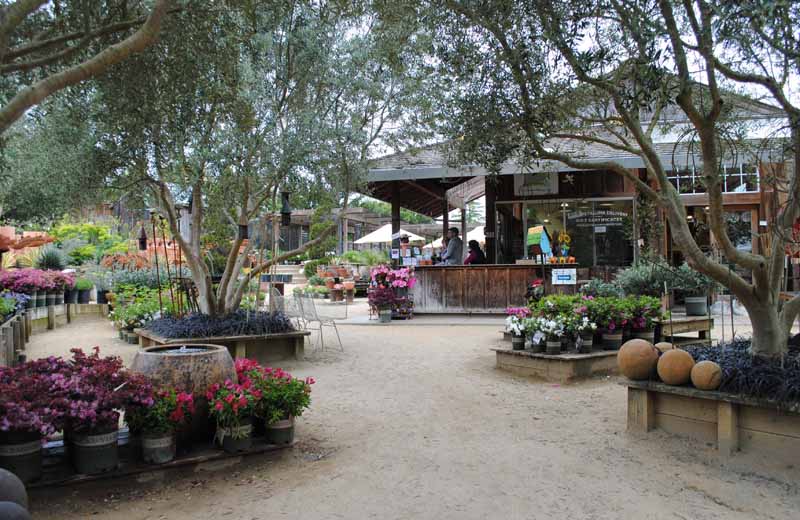 When you first walk into this nursery, nested in the tranquil hills of Petaluma, you know you've reached someplace special.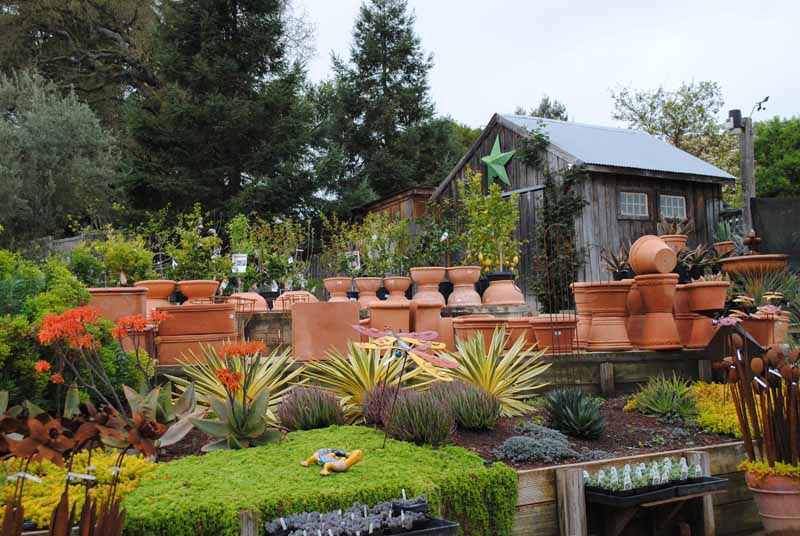 Gorgeous display gardens cozy up to groupings of beautiful pottery.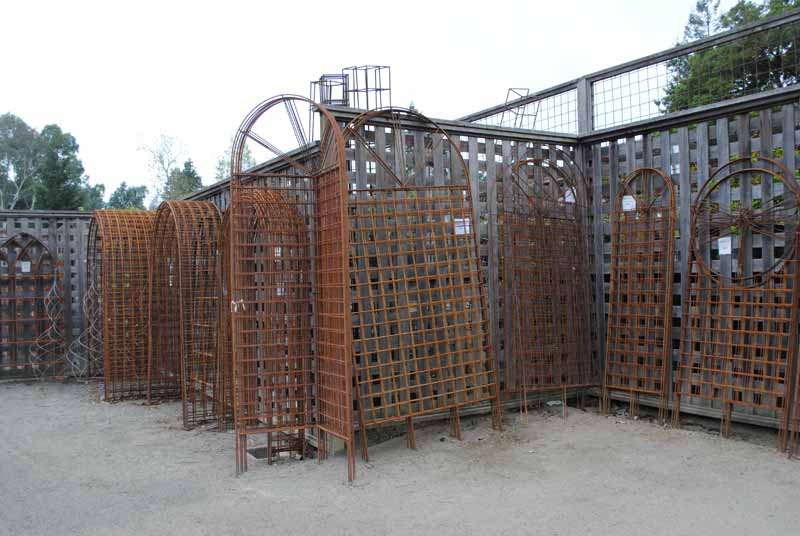 And their collection of simple yet elegant trellises are truly some of the best that I've seen.  
There's corner trellises and super skinny ones that are perfect for awkward spaces.  
There's even unusually wide trellises that can add a little 'heft' to your garden, especially good for larger spaces.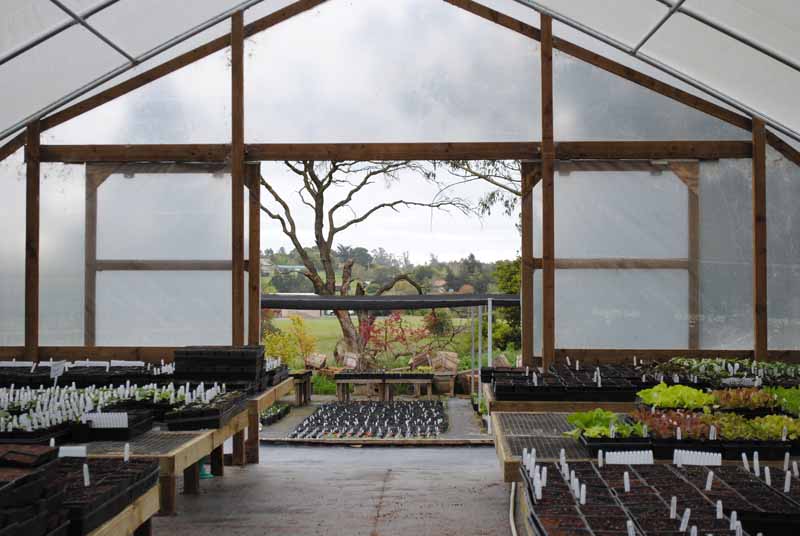 But it's their greenhouses that took my breath away.  Just look at the view!
Bruce is so proud of his staff and their dedication to growing the very best plants.  
He's got several greenhouses on the property – some for edibles, some for succulents, some for perennials.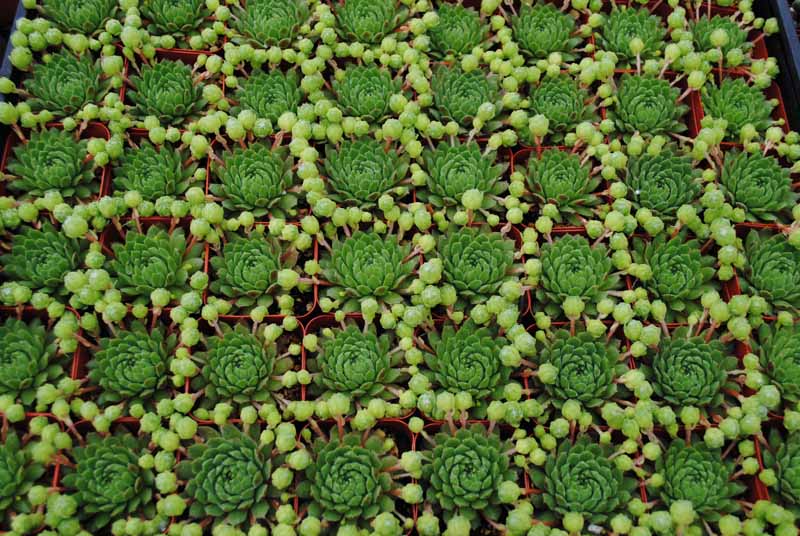 In the succulent greenhouse, Bruce has row after row of jewels he's growing from cuttings and 'pups'.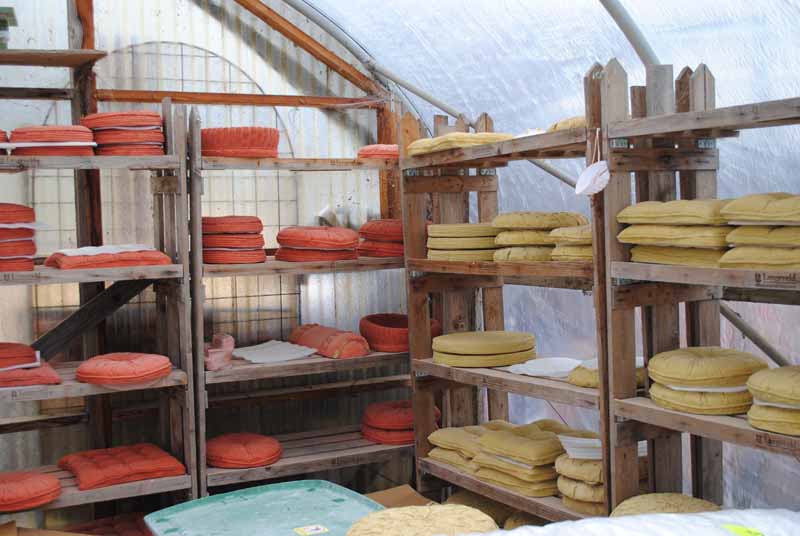 But its not just plants that are growing in these greenhouses!
Cottage Gardens makes colorful cement pillows and baskets, called 'tuffits' that can be used as stepping stones in the garden!
For years I've seen them for sale in many of our local nurseries, but I had no idea they were made in one of the greenhouses in this very nursery!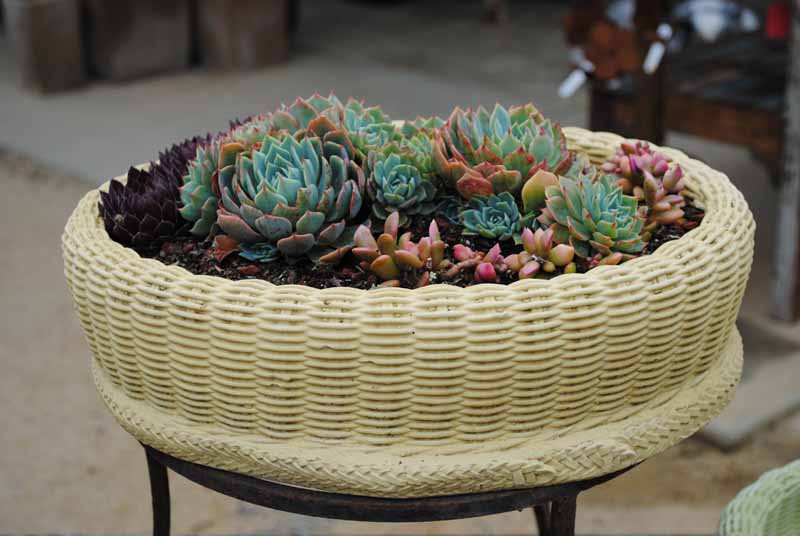 Here's one of the cement baskets used to house a collection of succulents.  
The texture of both the echeveria and the basket perfectly complement each other, don't you think?
I have one of these at home that I've used for years as my dog's outdoor water bowl.
Really, they're just the cutest things, available in tons of colors.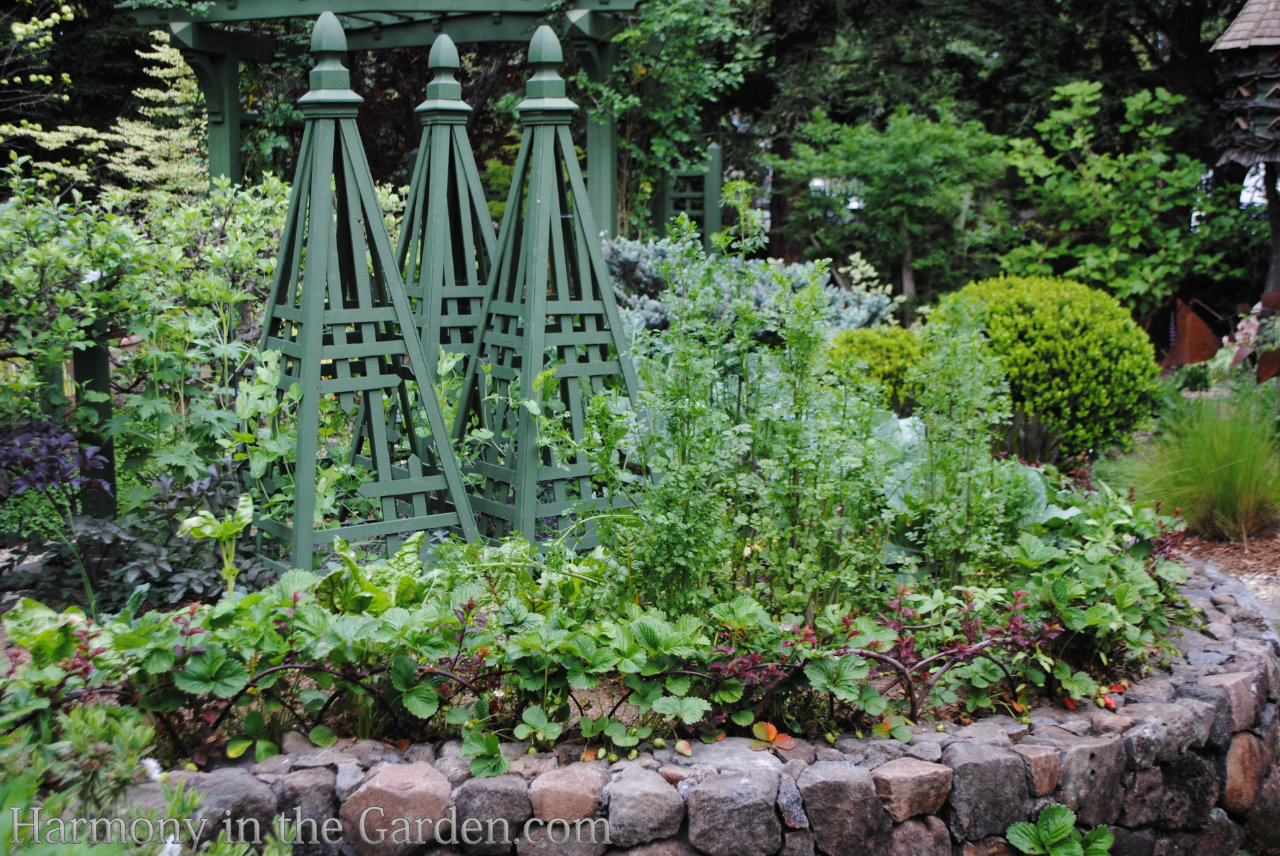 But you want to know what I'm MOST excited about?
Susan and I will be speaking here next Sunday, May 1st at 11:00!
Our topic?  Gardening Up, of course, with a special hands-on demonstration showing creative ways to design your living walls using different types of systems and unusual planting combinations.
We hope to see you here next weekend!