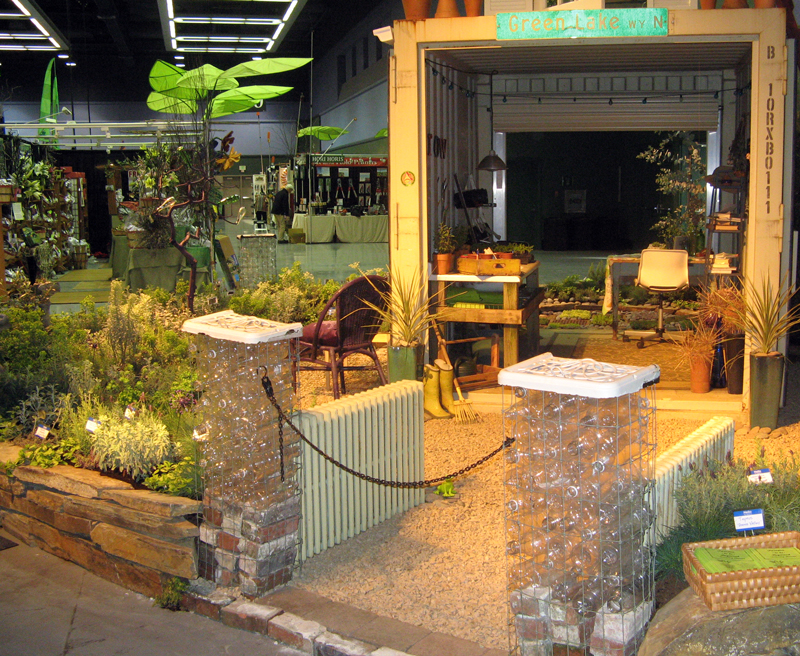 The name of the garden is 'Paradise (to be) Regained..borrowing Thoreau' and is described as "…a generation who's looking for paradise in a shrinking world…this garden uses the power to reclaim and re-characterize what is left behind."
Since I have a 15-year old daughter, I instantly tried to look at this garden through a teenager's eyes.
When I came home I showed my daughter the photos, and asked her to pick out her favorite parts of the garden, and this is what she loved: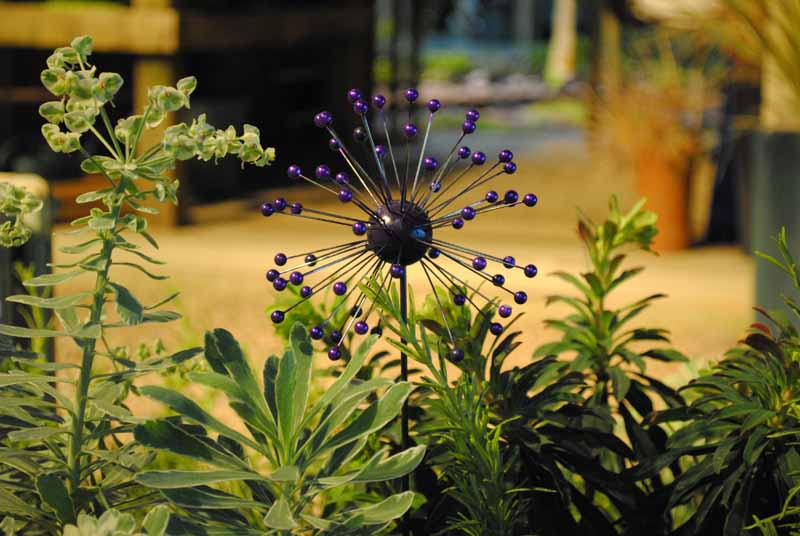 Not a huge surprise – this beautiful purple orb was her favorite photo of all.
The garden columns made with recycled water bottles, bricks and 1-gallon plastic containers were another big hit…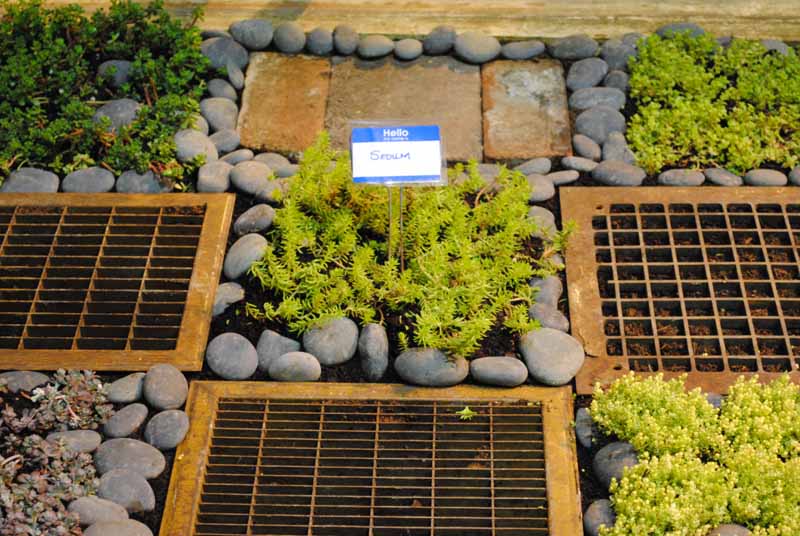 …as was the sedum with its own personal "Hello, I'm Sedum" name tag.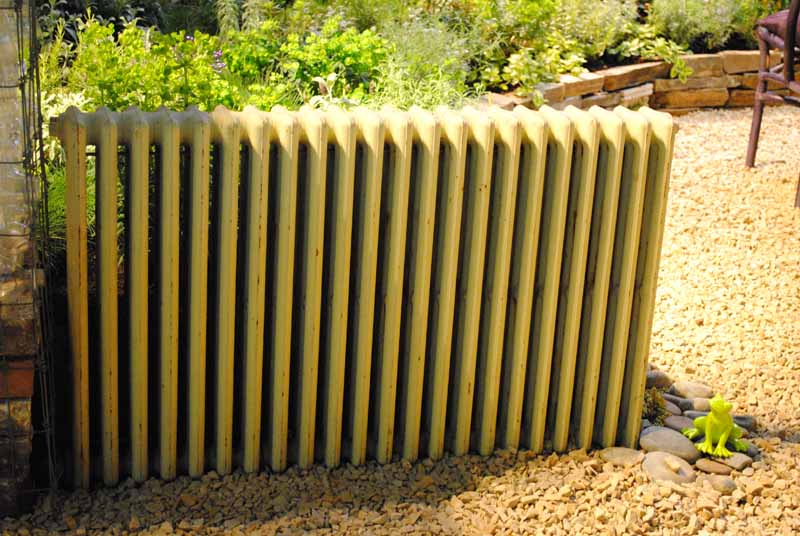 And while the old radiator, repurposed as a garden wall, was cute enough it was the little green frog that made my daughter smile.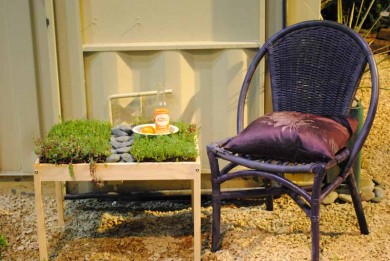 I thought the color purple would've been the big hit in this photo.  I was wrong.  It was the fact that a plate could actually be set on the living table.
And yes, now she wants us to make one for our own garden!