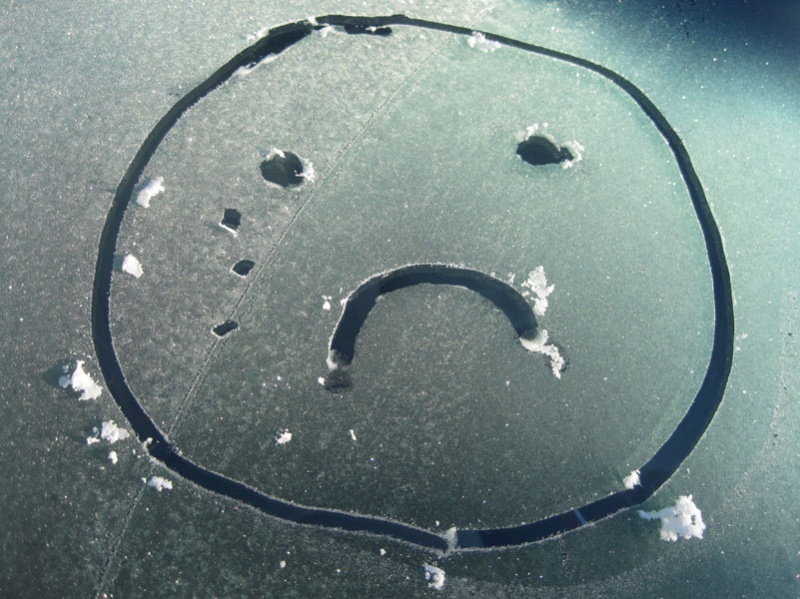 I woke up this morning to a whopping 26 degrees.  Yes, I know – I can already hear those of you in other parts of the country laughing at my wimpyness.  But don't forget, I live in mild-climate California!  My poor little plants aren't accustomed to this weather and are fairly miserable right now.
If your garden is also suffering as a result of these unusually low temperatures, there's still hope.  First and foremost, though,is to make sure your plants have been thoroughly watered beforehand!  Nothing will save them if they're bone dry AND they get hit with a frost – it's a double whammy that spells out certain death.
Here are a few ways I protect some of my more tender plants (succulents, citrus, and lavenders to name a few).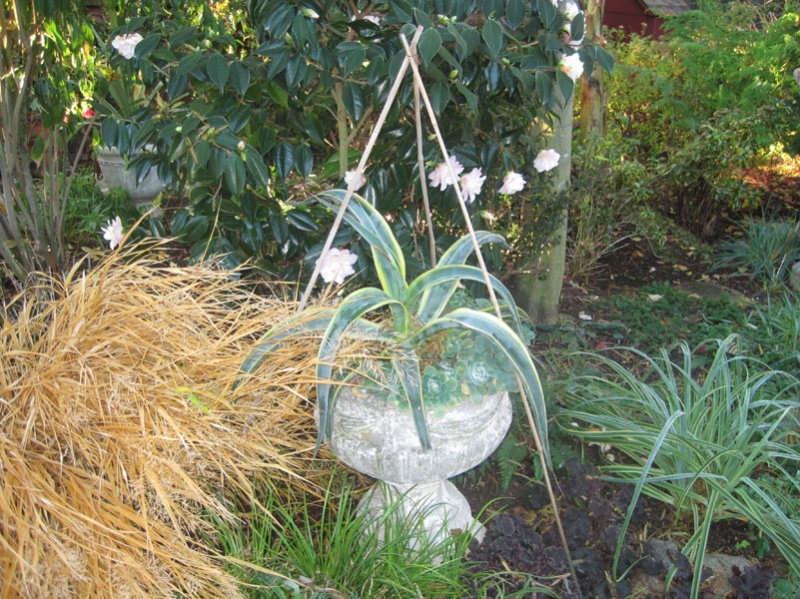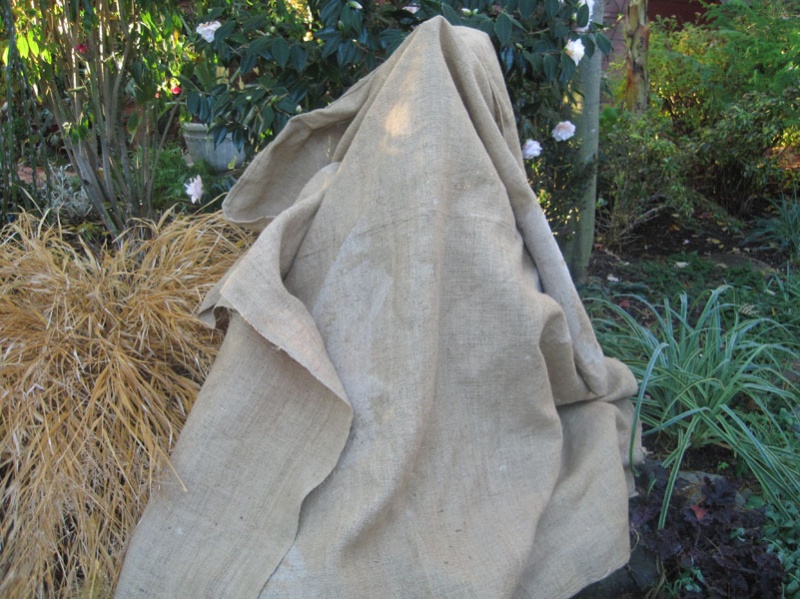 The Tee-Pee.  I made this from 3 bamboo stakes tied together at the top.  Place it over the plant, and cover with a piece of burlap (you can buy the burlap in sheets or rolls at most garden centers or hardware stores).  DON'T USE PLASTIC!  It freezes also and wherever it touches the plant it'll freeze directly onto the leaves, making a bad situation worse.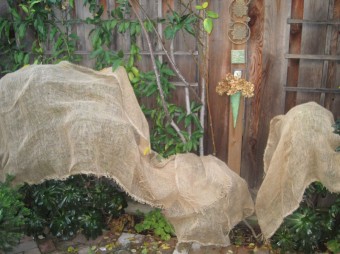 No tee-pee?  No problem – you can just lightly drape the burlap over your plants.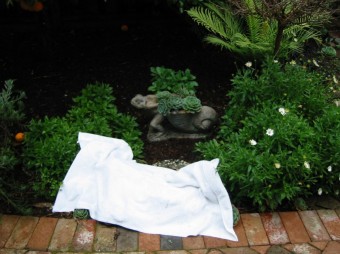 No burlap?  No problem, you can use an old sheet or light towel.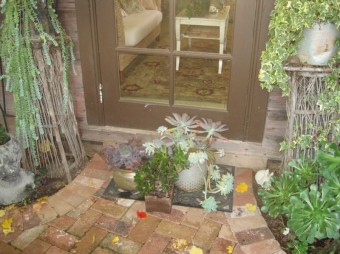 Another way to protect your containers is to move them under the eaves of your home or other building, offering them a bit of shelter from the frost.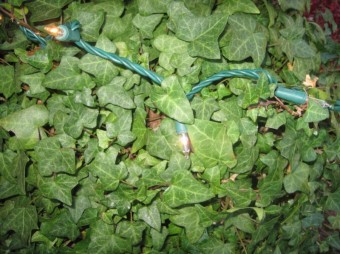 Christmas Lights.  The small lights emit a small bit of heat, and when wound throughout your plant or tree  it can be just the ticket to raising the temperature those precious few degrees. I've done this for years with my huge orange tree with great success.  Plus, it looks really pretty at night – an added bonus!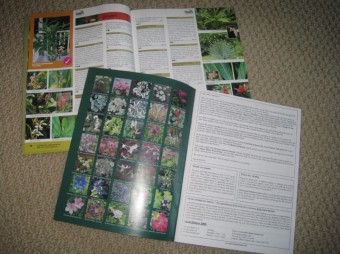 And when all else fails, make yourself a cup of tea and take the time to settle down and read a good gardening book or seed catalogue.
While this won't offer your tender plants protection from death's frozen grip, it'll at least give you some ideas of what cold hardy plants you can replace them with in the spring!
Do you have any tips that help when a temporary freeze hits? I'd love to hear them!!