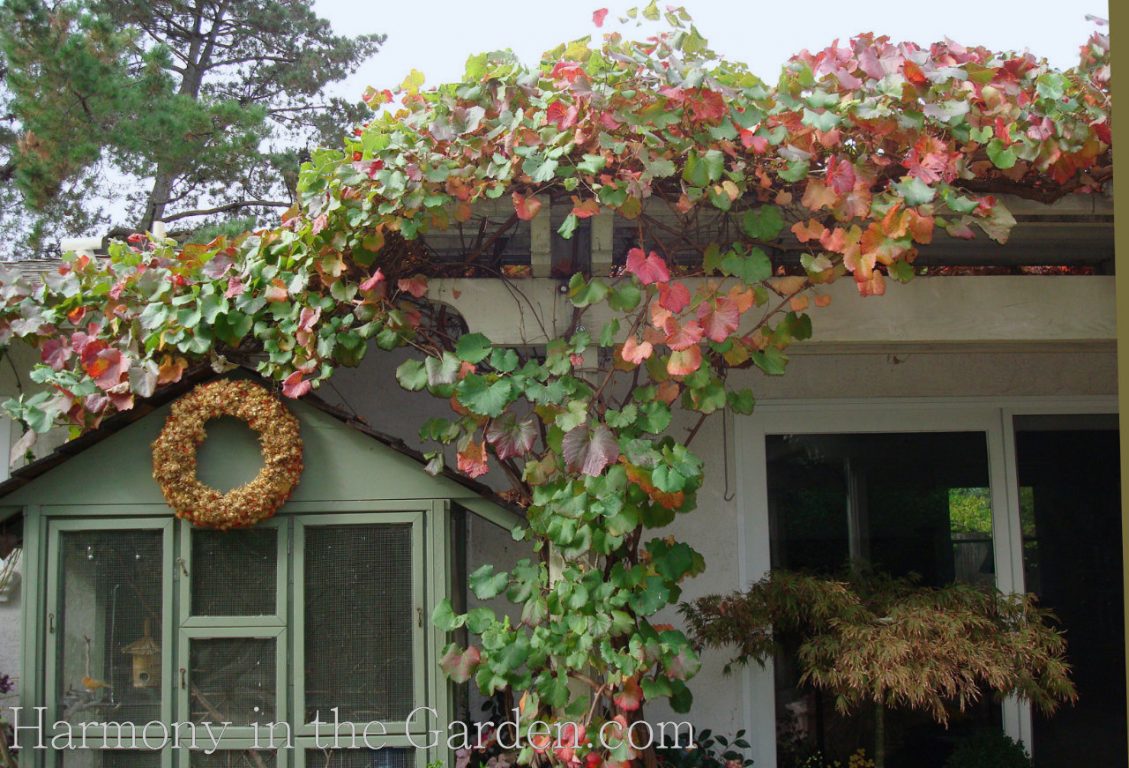 I'm in love with my Rogers Red grapevine for a million reasons
Why?  Well, for one Vitis californica 'Roger's Red' is a California native and grows with very little water, quickly reaching a massive 30×30 – growing 3 to 6 feet per year!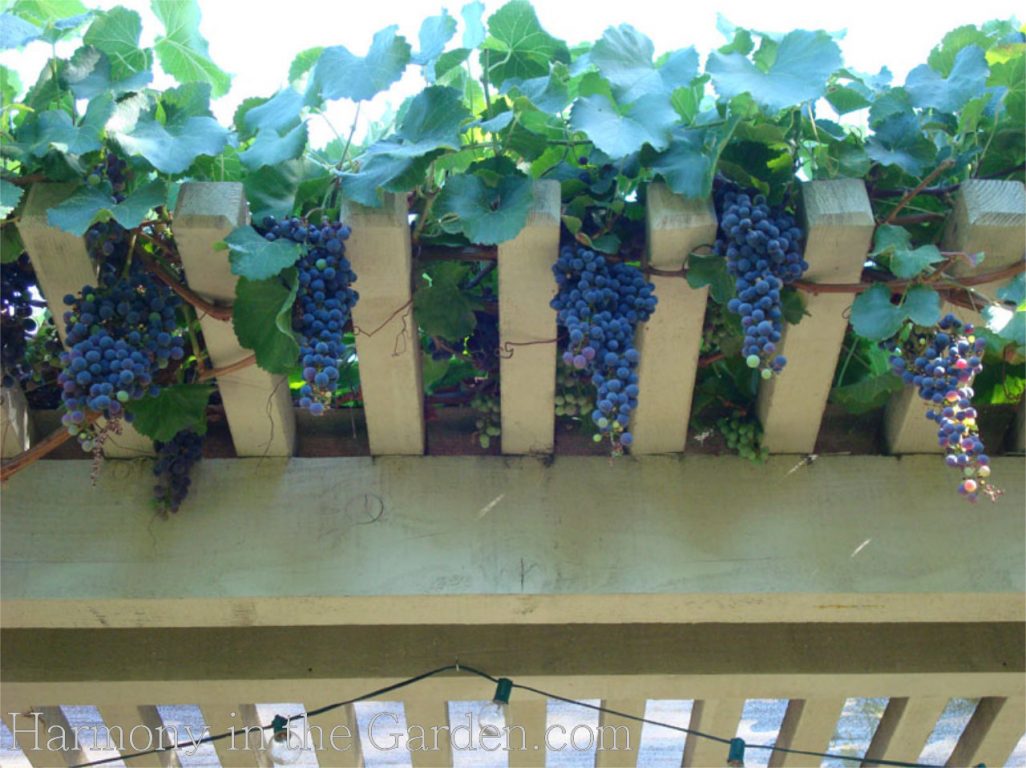 It also produces tons of grapes.
The grapes, however, are filled with seeds, so while they're not the first choice for a quick snack, they're great for the birds or for making grape juice.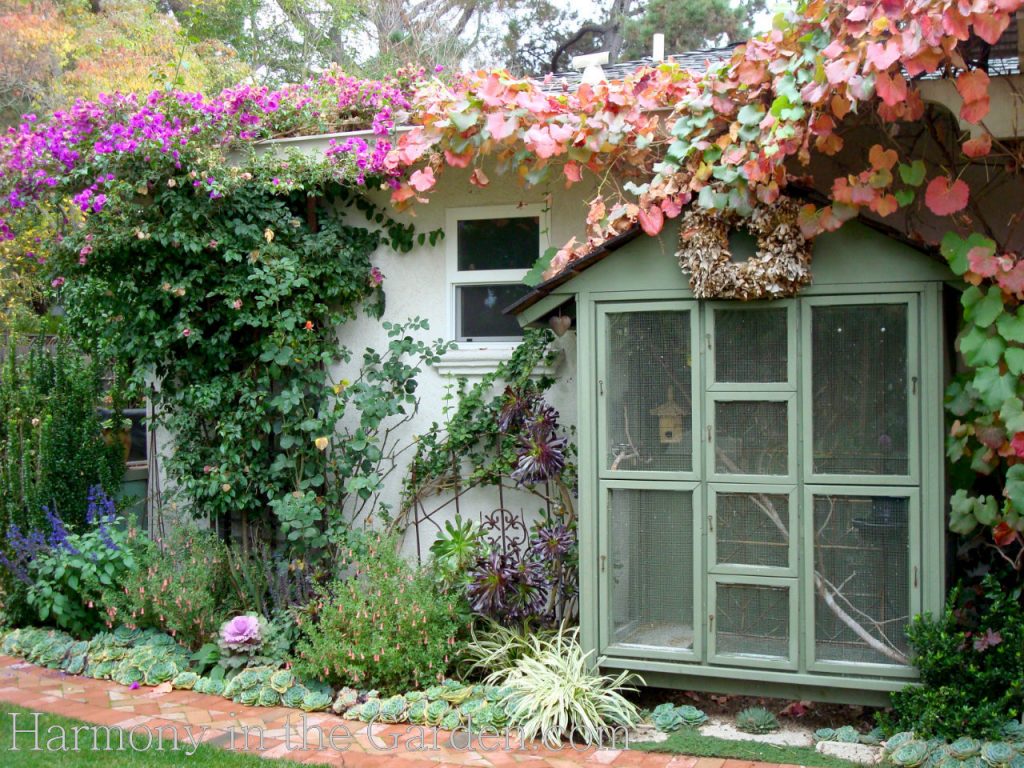 But the main reason I love this vine?  FALL COLOR!  
This vine grows on my arbor, and tenderly (okay – thuggishly) embraces my nearby aviary and bougainvilla.  
The fall colors absolutely take my breath away!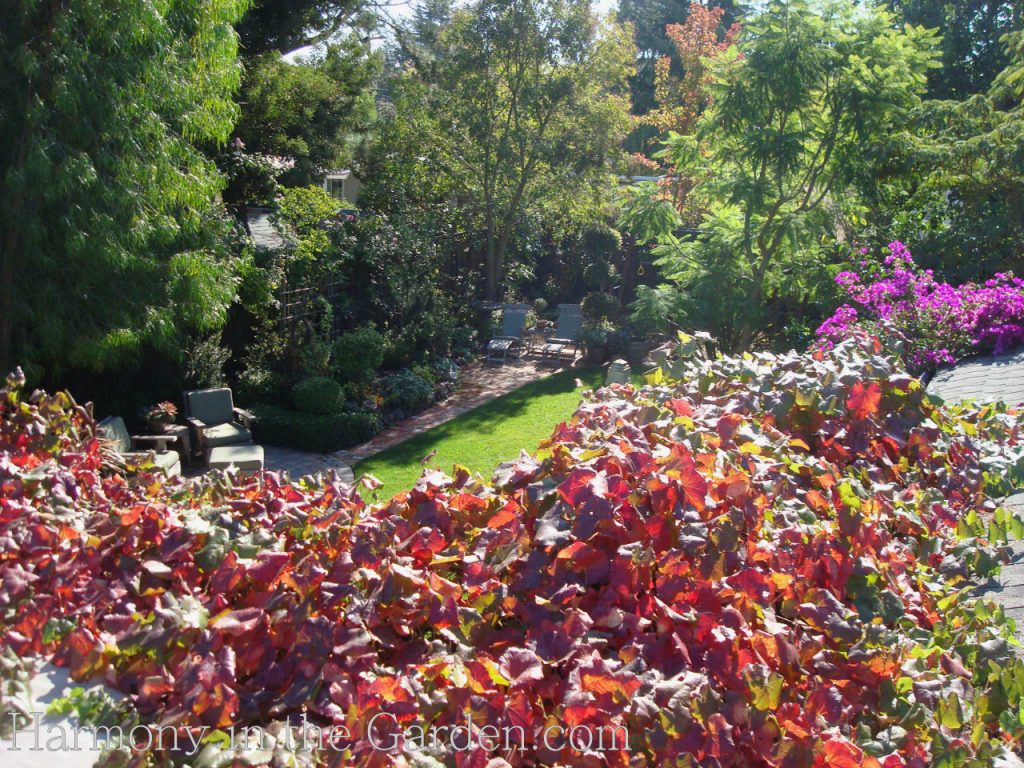 Last weekend, while happily taking these above photos of my dear Roger, my husband climbed on the roof to clean out the gutters.
And that's when he yelled down "Honey – there's a PARTY going on up here!"
While standing on the ground and looking up, I thought the vine couldn't possibly get any better.
But once I climbed up to join my husband, I realized the real show was on my roof.  Check out these colors!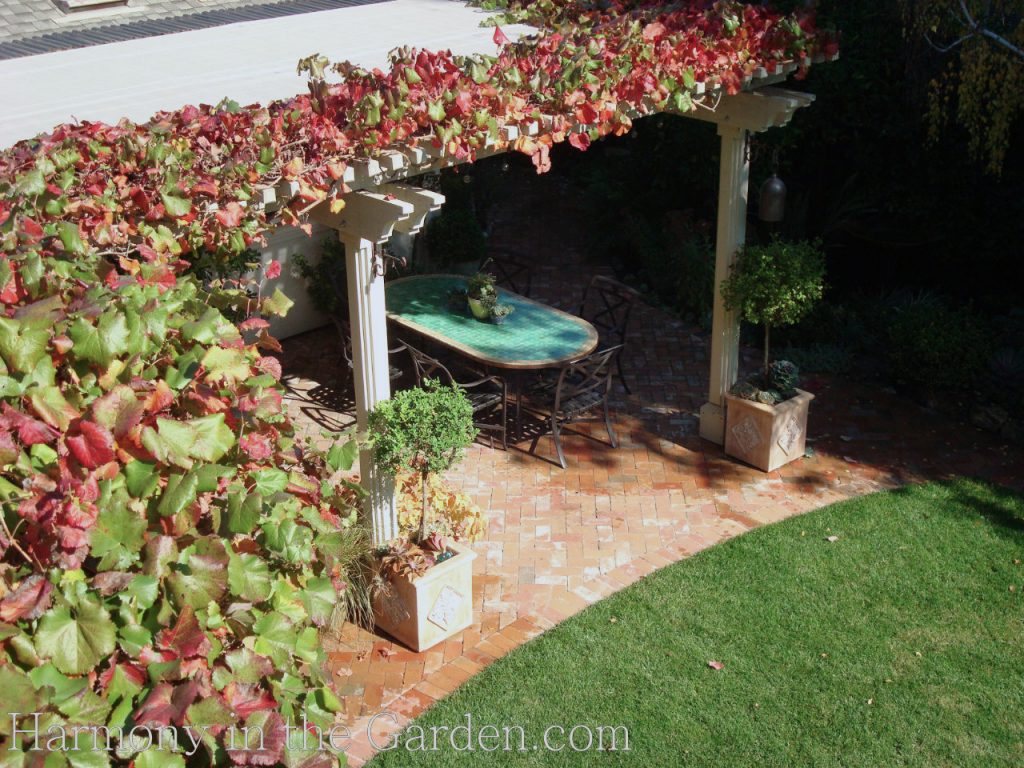 I sure hope the birds up here are appreciating the show!
It definitely makes me wish I had a 2-story house – can you imagine looking out of an upstairs window and seeing this?