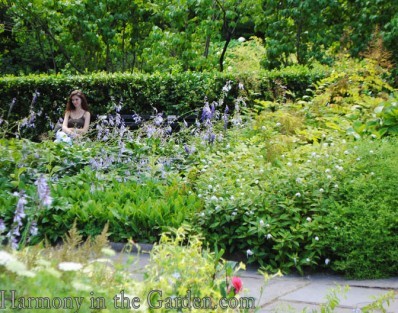 One of the many things I love about New York is the surprising amount of community gardens tucked in here and there just waiting to be discovered.  Some are small, some large, some created for children, some for quiet contemplation.  They're everywhere!
As I've mentioned in the past, as much as my daughter enjoys hanging out in my garden she's not inclined to actually work in the garden.  sigh.  And I'll be honest in admitting she was getting a little tired of me constantly stopping to take photos every time we'd stumble upon, yet another, little garden.  In turn, I was getting frustrated at her impatience and was desperately trying to get her to understand the importance of community gardens – why they exist, how they help young kids who wouldn't otherwise know where a carrot came from, how they help the wildlife find a moment of refuge, etc.  But it seemed to fall on deaf, teenage ears.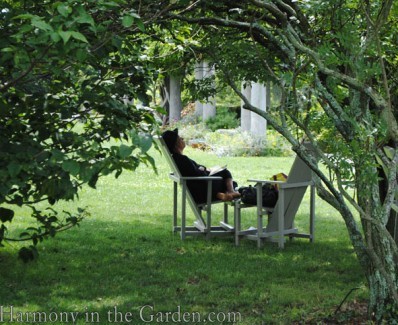 But then something happened.  This one particularly hot and muggy day when we found our third garden in a 5-block radius she  finally got it.  Bored, hot and exhausted she plopped down on a bench under the cooling shade of a giant pine tree and spent the next 30 minutes peacefully watching a group of newly fledged sparrows learn how to finesse their way around a bird feeder that someone had hung from a tree.  She didn't even pull out her phone once!   She had found peace and relaxation in the middle of this busy city, and was actually enjoying it.
After awhile I quietly walked over to join her on the bench.  And shortly after that, a man in some sort of custodial uniform walked into the garden seeking a quiet spot where he could spend his break eating his bagged lunch.  Then another man walked in with a bucket of tools in his hand to spend the afternoon tending the garden.  And I saw the lightbulb go off in Emily's head as she got it.
She finally understood the importance of these humble spaces.  Here's a few of my favorites, each one different from the next:… read more