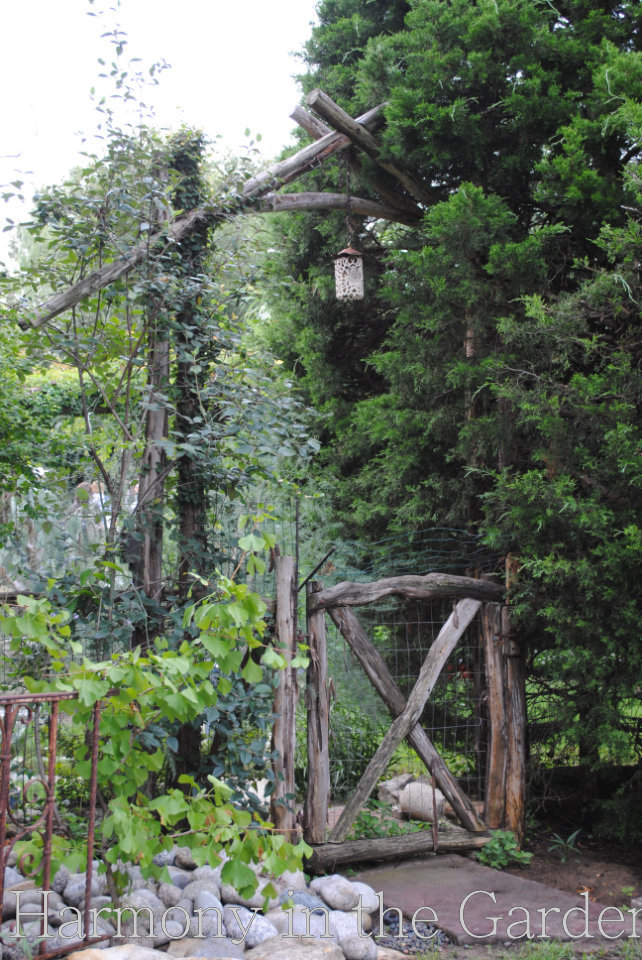 While visiting Dallas last week for the Garden Writers Association's annual symposium, one of the highlights of the week was touring some pretty amazing gardens.  
One of my very favorite gardens belongs to landscape designer Robert Bellamy.  
Over the past several decades, Robert has acquired neighboring properties in Old East Dallas, resulting in a compound (of sorts) where he lives, works and entertains year-round.  In addition to creating magical gardens, he's also a talented artist, who creates art, mosaics, and sculptures for his garden.  
But what really draws me to this particular space is his ability to weave salvaged 'junk' throughout his garden without having it look tacky.
Wandering from one garden room to another, you begin to feel like Alice who's lost in Robert's Wonderland.
And before you know it, you've spent hours taking in the details of each and every corner.
Just take a look at this fabulous covered, outdoor living room (complete with a comfy sofa and a beautiful stained glass window.)
Every corner is filled with artistic touches – either found at salvage yards or made by Robert himself.  
The result is a feast for the eyes, (and the perfect shady spot to rest on this hot Dallas afternoon.)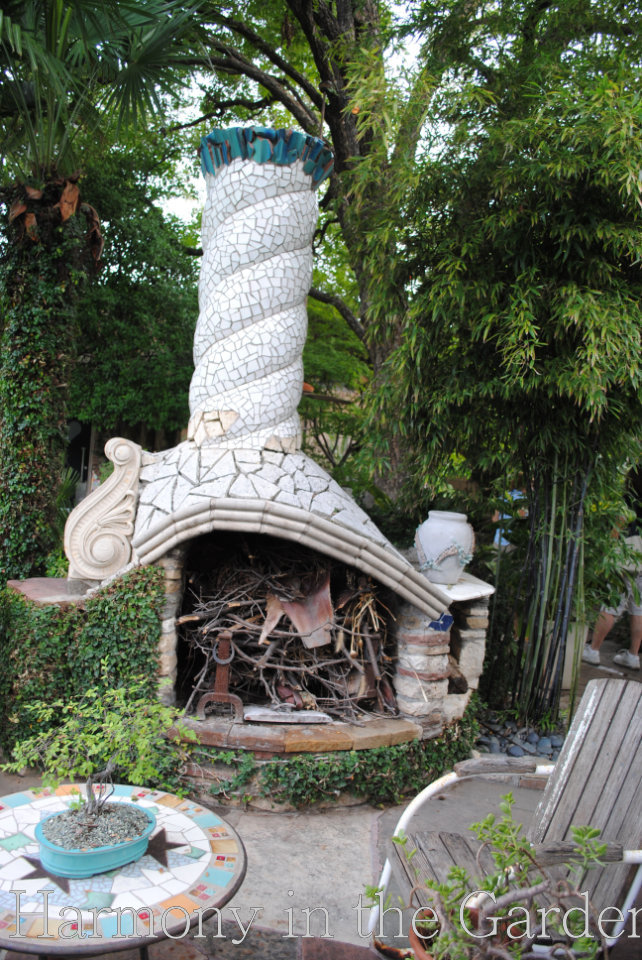 And what living room would be complete without a fireplace?  
This one-of-a-kind outdoor fireplace is made, of course, by Robert.  Pretty cool, isn't it?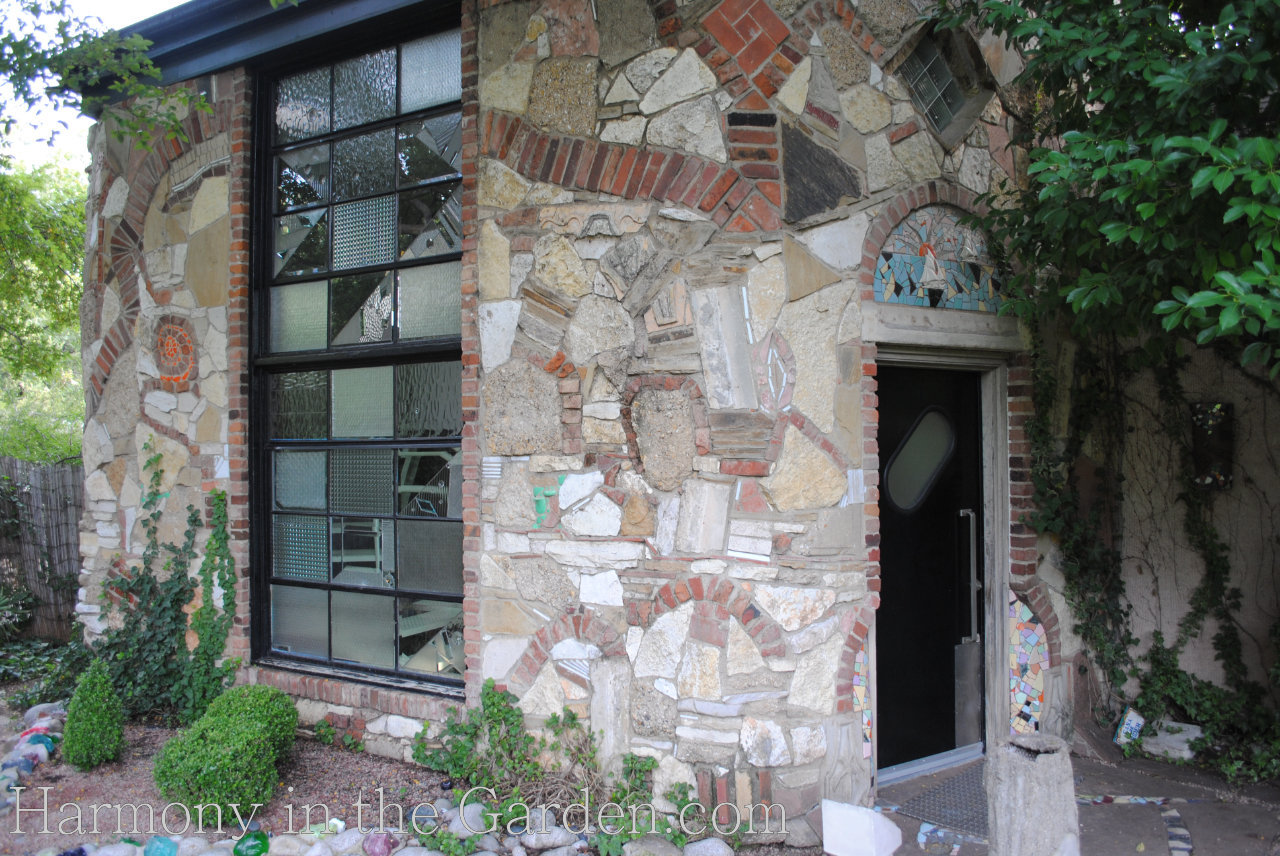 Being a fellow hoarder of interesting items (large or small, broken or not!) I appreciate Robert's use of salvaged 'junk.'
Unique and beautiful 'treasures' are thoughtfully woven throughout his planting beds, fences, gates, and murals.
From the artfully placed slag glass, to the leftover metal scraps from previous jobs, Robert combines them with mosaic creations to create one stunning vignette after another.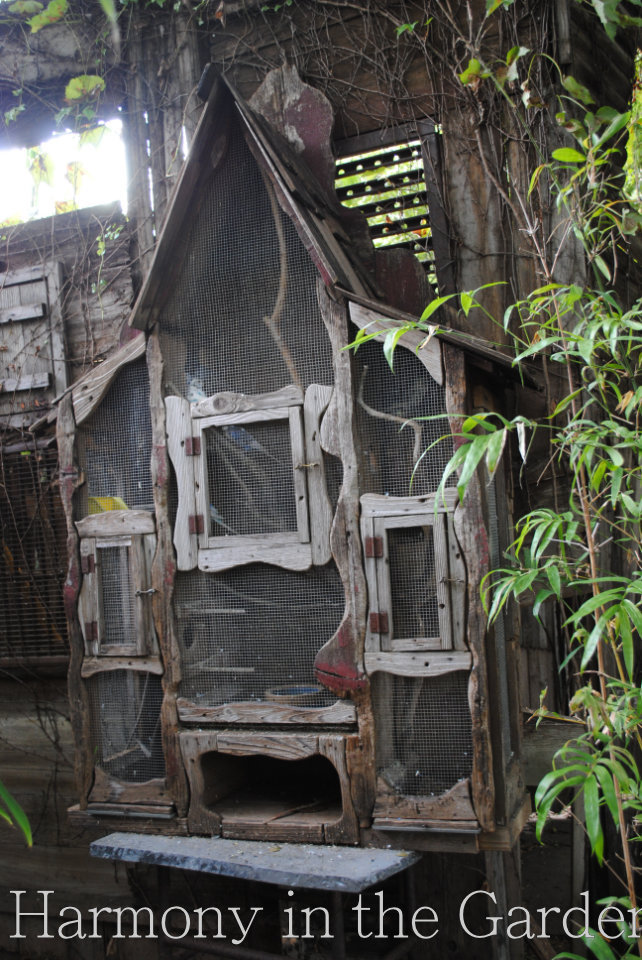 This garden teems with LIFE.
From his chickens, to the many different birdcages hanging throughout the garden, to the insects buzzing in the densely planted flower borders – this garden is enjoyed by people, animals, and insects alike.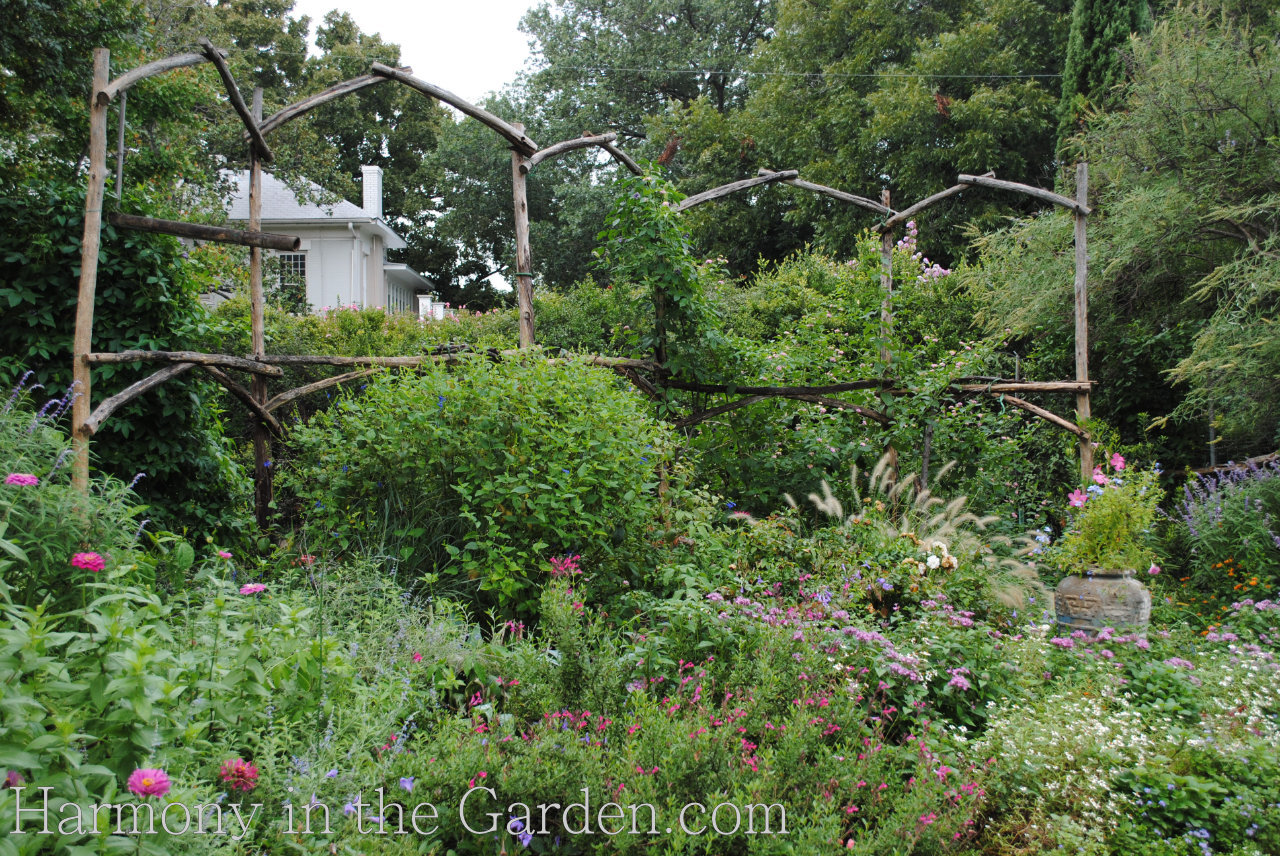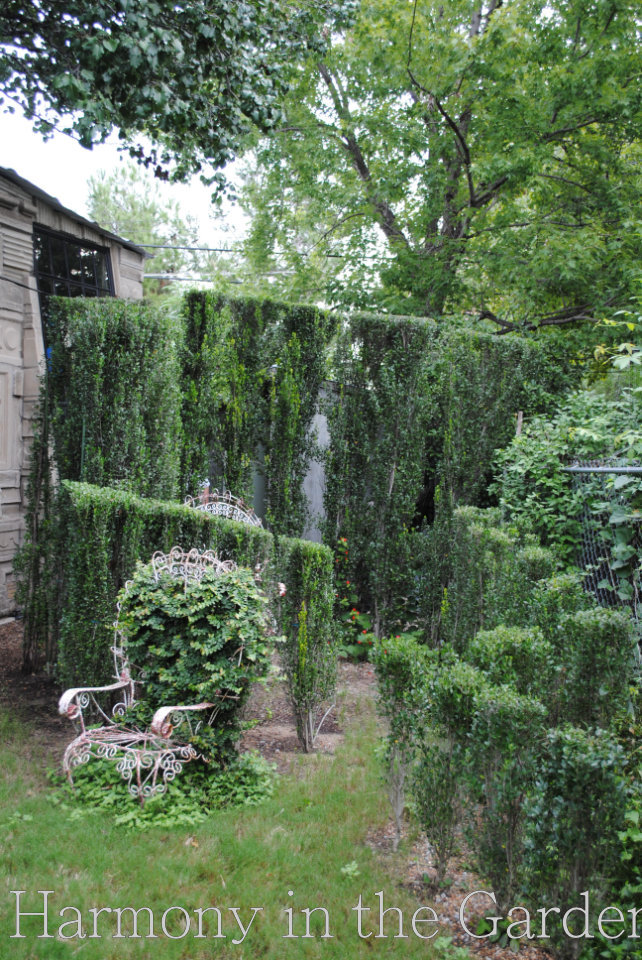 And what garden is complete without seating for guests to relax and pause to take in their surroundings?
This garden is no exception, though the seating areas are just a tad out of the ordinary (but then again, what would you expect in a garden such as this?)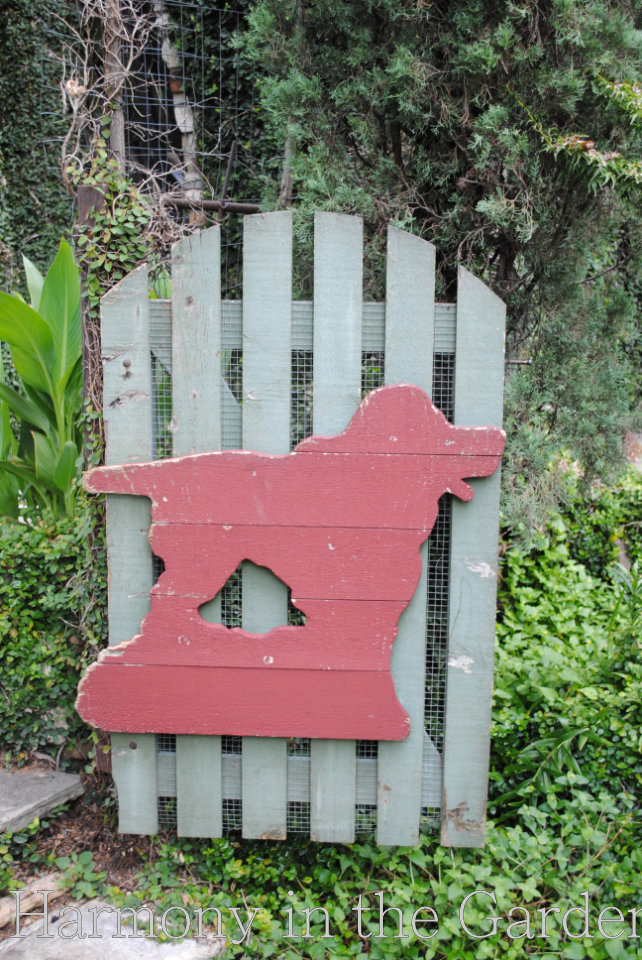 This is a garden created and defined by the imagination of Robert Bellamy.  
And one that I feel so fortunate to have visited.