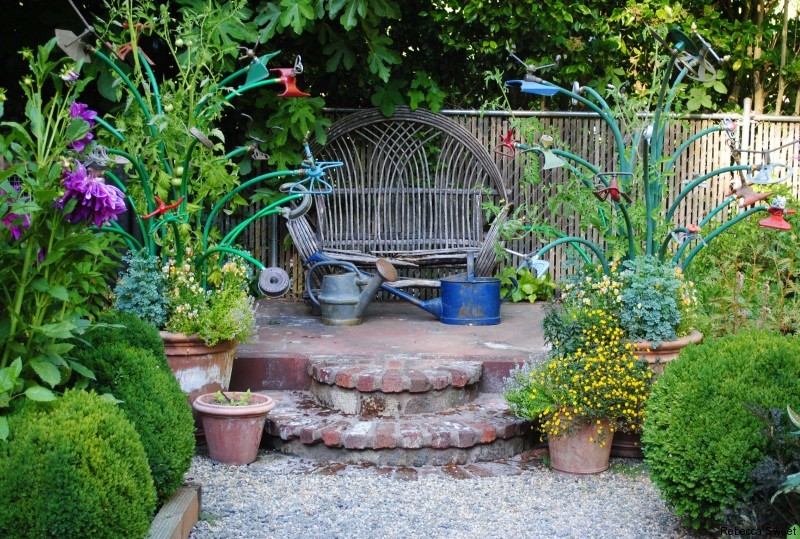 Okay, okay – by now most of you who have been reading my blog for any time now probably feel like they've personally strolled through Freeland and Sabrina Tanner's garden and have seen everything I could possibly show them, right?  WRONG!
Freeland is an amazing powerhouse of creativity and has just finished building two incredible sculptures made from his collection of antique sprinklers, a few hoses and some rebar.  This sprinkler garden art is the perfect additions to their potager, adding a bit of humor and personality to an already fascinating garden.
Does this man's brain ever sleep?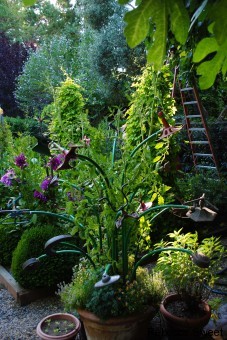 .
.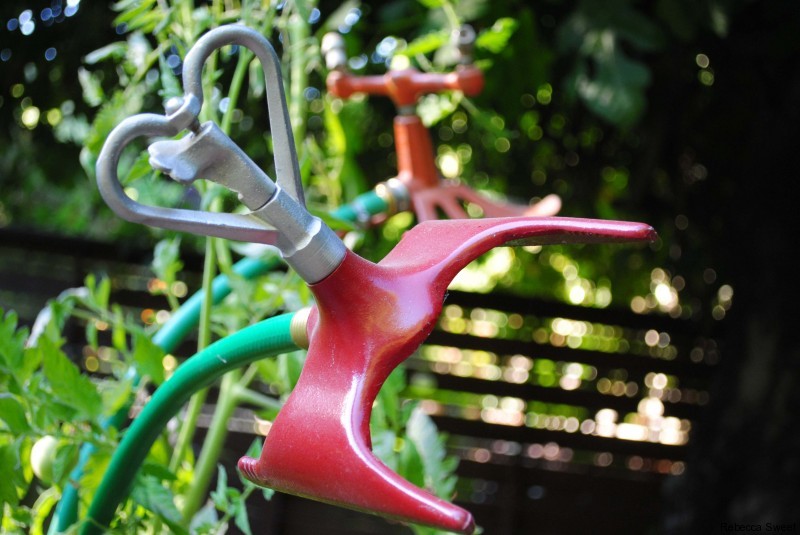 My favorite is the heart – what's yours?