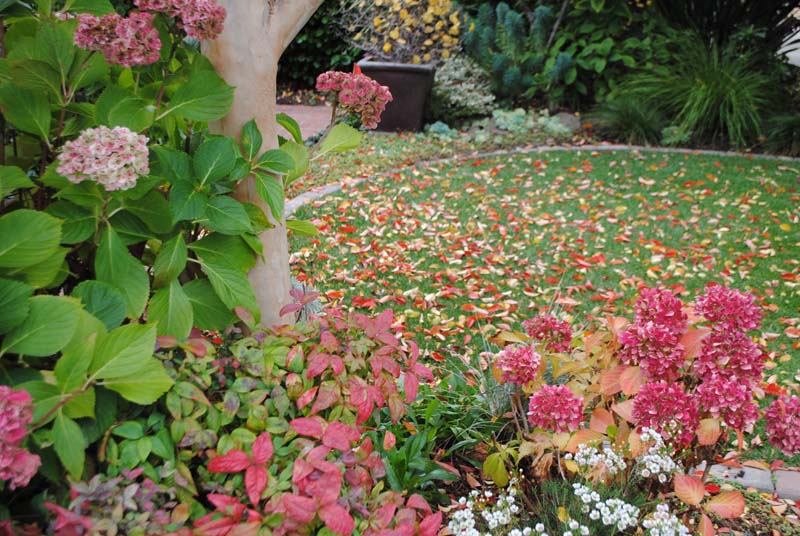 It's a new year and with it comes the oh-so-familiar new year's resolutions.  And while I rarely keep the ones I make, this is a resolution that's long overdue and one that I'm thrilled to undertake: getting rid of my unused front lawn.
With California's lowest recorded rainfall in its history (that's over 160 years!), the timing is perfect to practice what I preach.
Even though I remove lawns for many of my clients, I just haven't been able to find the time to take care of my own front garden – until now.
Enough is enough!
In an effort to show both how I'll remove my lawn and to how I'll tie in my new garden with the existing garden beds that surround it, I thought it would be fun if I documented the progress throughout the year, with lots of helpful tips and tricks.
Using my new book Refresh Your Garden Design with Color, Texture and Form as a guide, I'll show  how to pull out key plants in an existing garden to use as a jumping off point, and how to create harmonious combinations around them.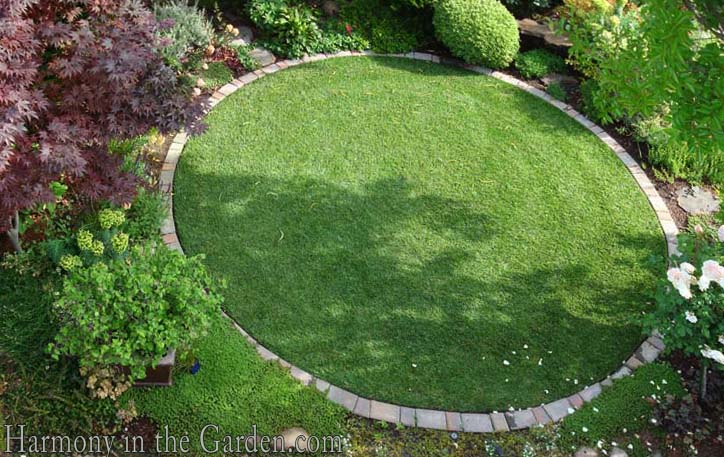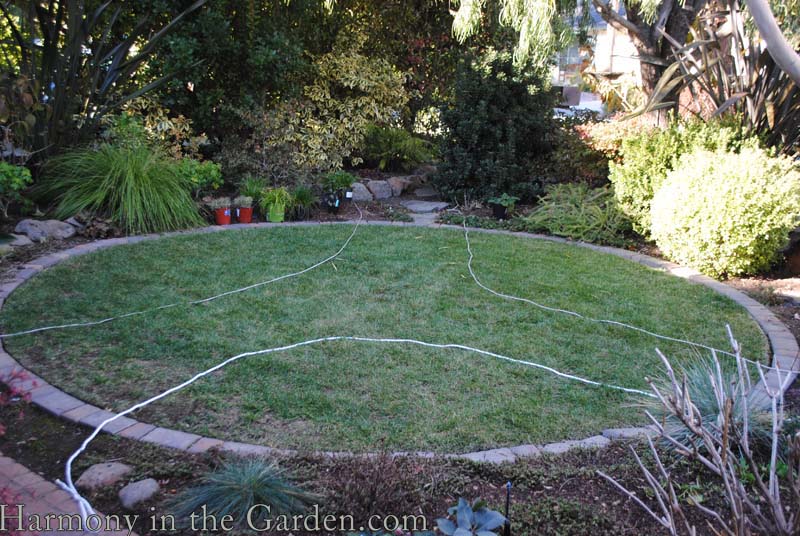 When undertaking a project like this, my first step is to take a few photos of the area from different angles in my garden.  One was from the roof (thanks to my sure-footed husband), and the other was from the walkway.
I find it really, really helpful to print out the photos and study them while inside the house.  While I talk a lot about this technique in my book with the focus on using  both color and black & white photos to pinpoint lackluster shading, textures and form, I also use photos to get an overall view of a garden's area.
This is such an effective way to really study your garden. Why?  Because when inside the home, instead of your garden, you're away from all the distractions that are crying out for your attention (i.e.dogs, kids, neighbors waving hello, cars driving by, the FedEx guy – you get the point).
After studying the photos, I then sketch a few different options on them and pick my favorite.
My front garden is fairly small, so I wanted to be careful not to do anything that would make it seem even smaller. Negative space is important to include in small gardens, helping to make a small space look larger than it is.  Lawns are great for creating this negative (and calming) space, but since I'm removing mine I've decided to install wide pathways leading to different points of my garden.  This isn't the time for narrow paths as they would only emphasize the smallness of my space.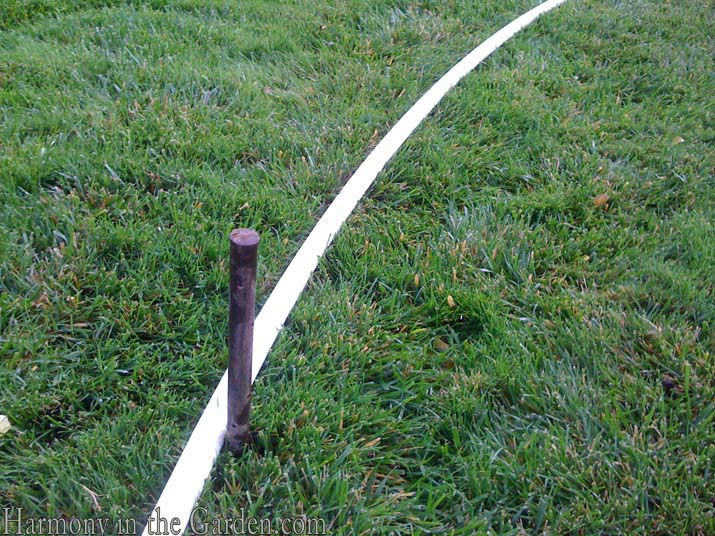 Rope is helpful when laying out the rough shapes of garden beds or pathways.  Which is exactly what I did in the photo above.  However, rope doesn't give you super clean lines, but rather wiggly, squiggly lines.
Here's a useful tip:  A trick I leaned from my installation crew is to use  long PVC pipes, held into place with short pieces of rebar pounded in the ground.
The flexibility of the pipes creates smooth and subtle curves, giving you an exact shape of your new area.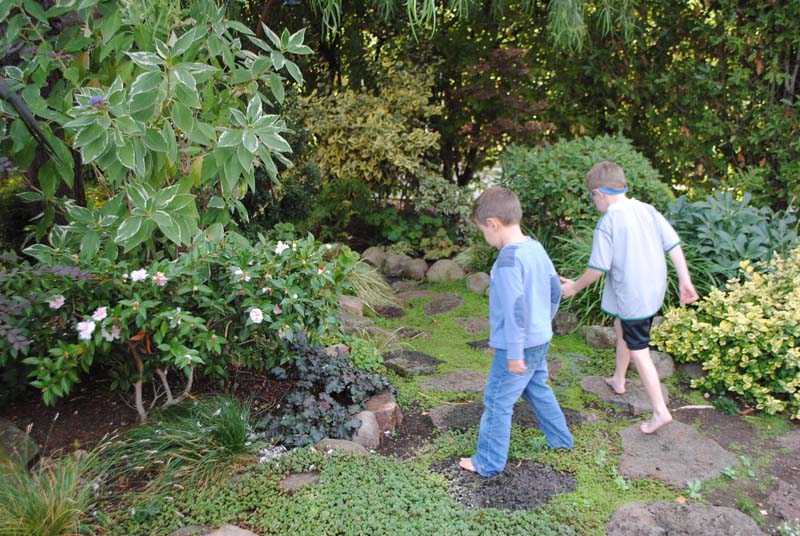 The next step is to figure out what type of gravel to use for the pathway.
I don't want it to be sharp, as the little boys who live across the street from me love to come over and wander barefoot through my garden.
I also need the colors to blend with two different hardscaping materials that border the area.
On one side, I have a driveway made of gray pavers, and on the other I have a narrow brick walkway.  Pebbles with dark gray colors would blend with both.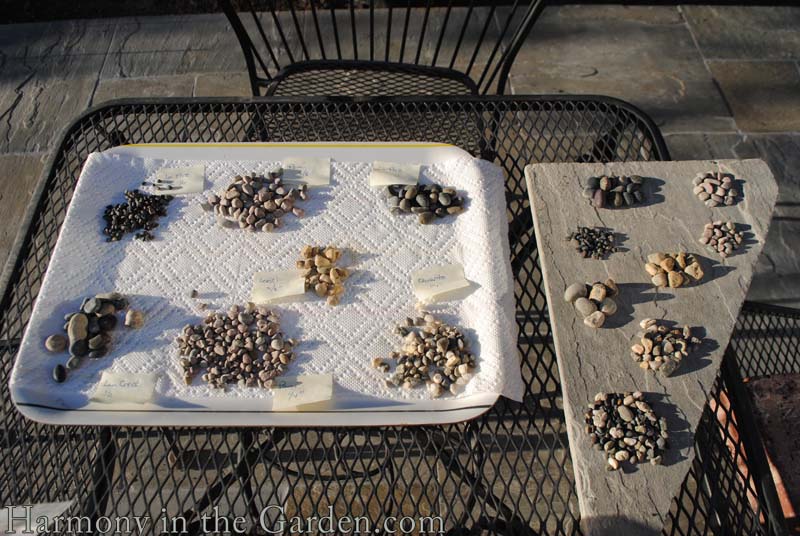 Another tip:  When going to look at stones at a landscape center, I recommend taking a few small plastic snack bags to take home samples.  Once home, lay the samples out side by side so you can see how they'll actually look in your garden.  Better yet, lay them out on a tray or if possible, a sample of nearby flagstone to get a perfect match.
Yet, another tip! Take a water bottle with you to the stone yard.  It's dusty out there so use the water to rinse off a section of stone to see its real color.  You'd be surprised at what it looks like once it's cleaned up!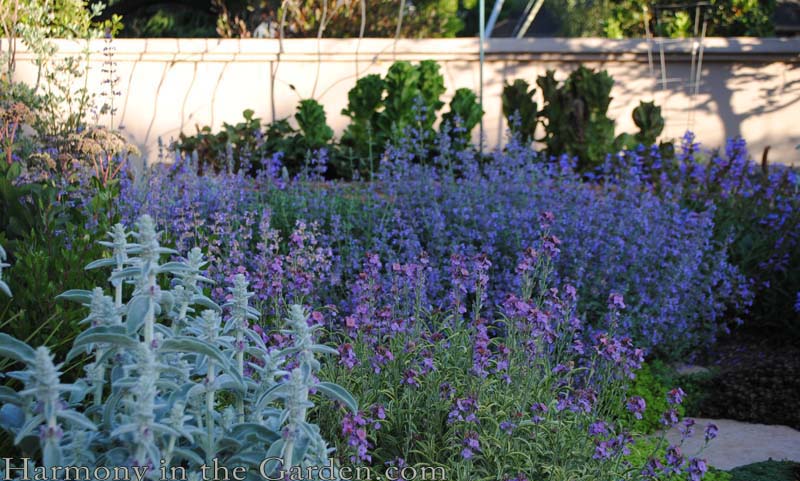 Now onto my favorite part – thinking about the plants that will go into the newly expanded garden beds that border the pathways.
Since it's currently in the middle of winter with pretty slim picking at the nurseries, I'm just gathering ideas right now.
One thing I want to do, however, is incorporate more natives (like this vibrant penstemon 'Blue Springs') and edibles among my other plants.
While edibles typically require a lot of water, there are some that don't, such as rosemary and sage.
When creating a new garden bed that's located in the middle of an existing garden, it can be tricky to tie it in with its surroundings.  Often times new garden beds look drastically different and can stick out like a sore thumb.  To avoid this, I'm choosing a few key plants to build around, focusing on their color, texture or form. Here are a few of my initial thoughts:
1.  Color and Form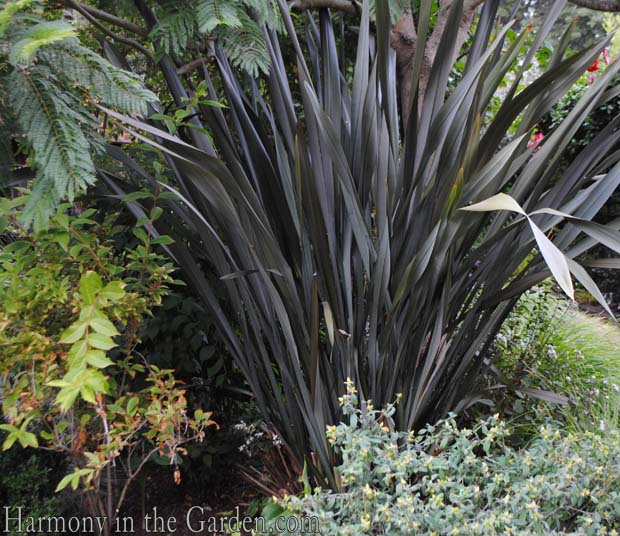 One of the main stars of my front garden is this towering phormium.
I love its rich dark chocolate color, its smooth and strappy foliage and its upright form.
To play off of its distinguishing elements I think planting a 'Cheryl's Shadow' cranesbill geranium  and 'Copper Spoons' kalanchoe would provide a nice contrast in form and a nice repetition of colors.
The upright shape of Tuscan kale would be a really nice form echo, too.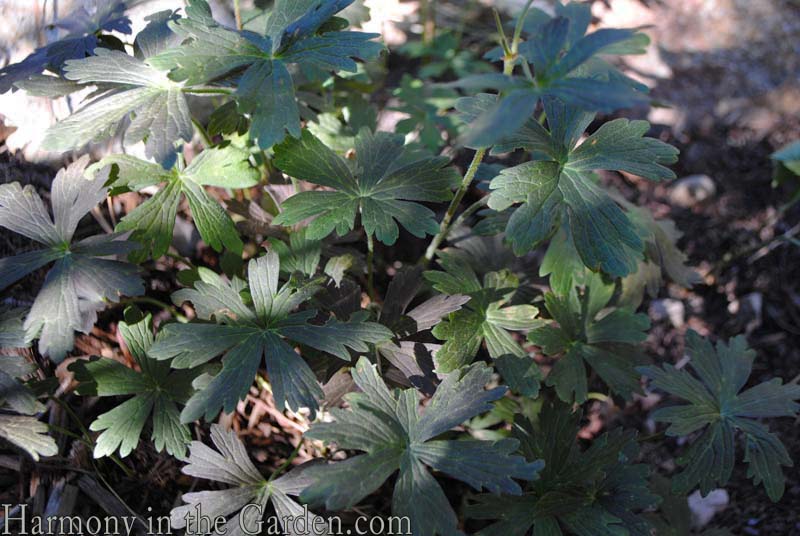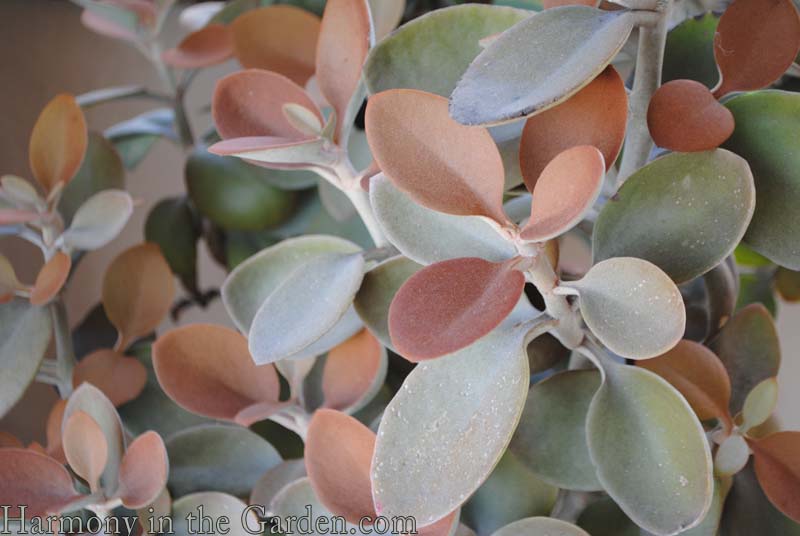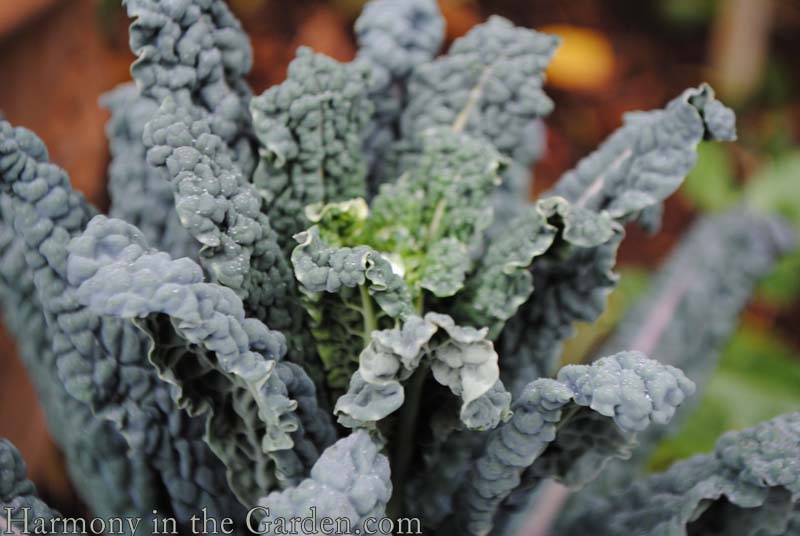 2.  Texture and Form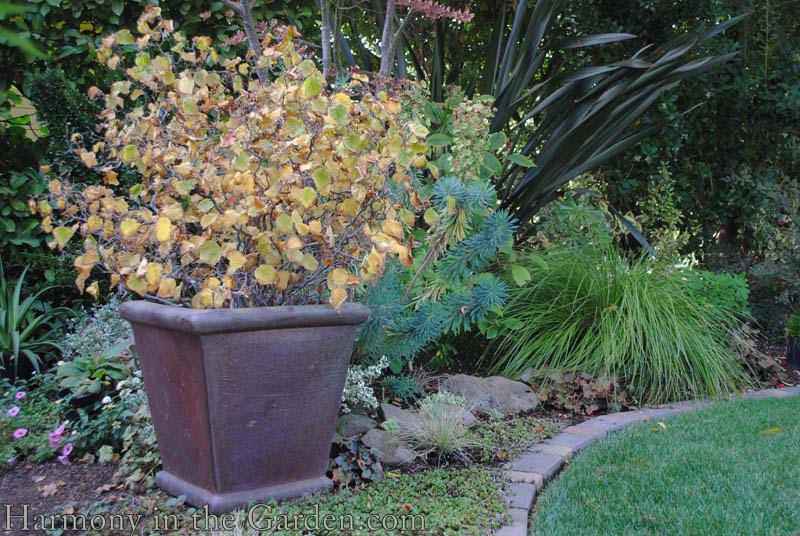 On the other side of my garden is this beautiful, highly structural contorted hazel (Harry Lauder's Walking Stick).
Once its yellow fall foliage falls off it is the winter star of my garden with its twisting and curling branches.
I'm hoping to include something nearby with equally exciting structural elements.  I'm considering the low growing sponge-like artemesia canescens and the Blue Grama grass 'Blonde Ambition', with its eyebrow-like tassels.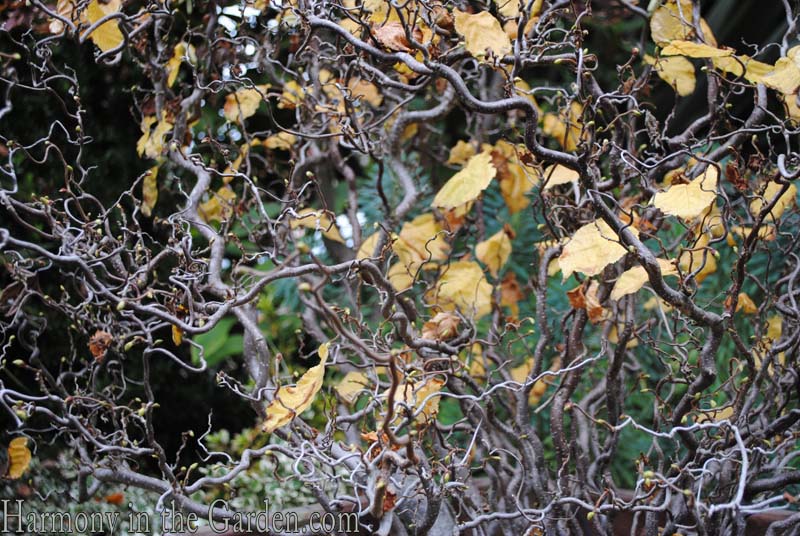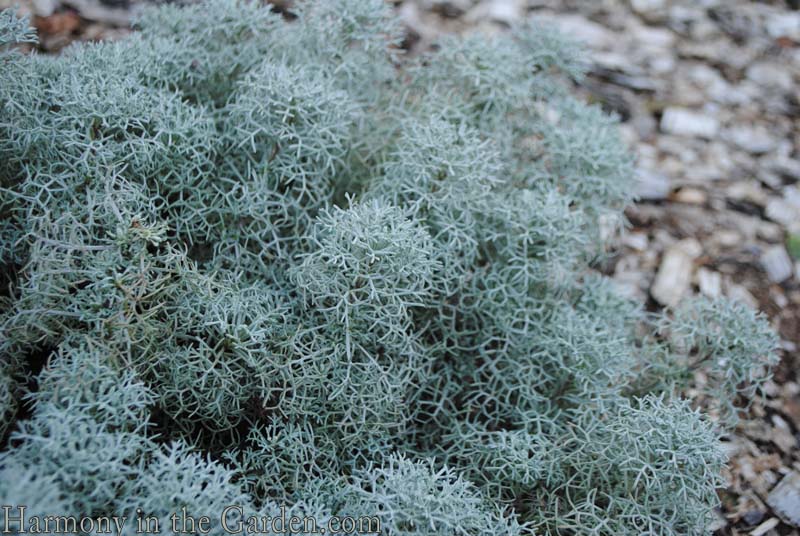 3.  Year-round color echoes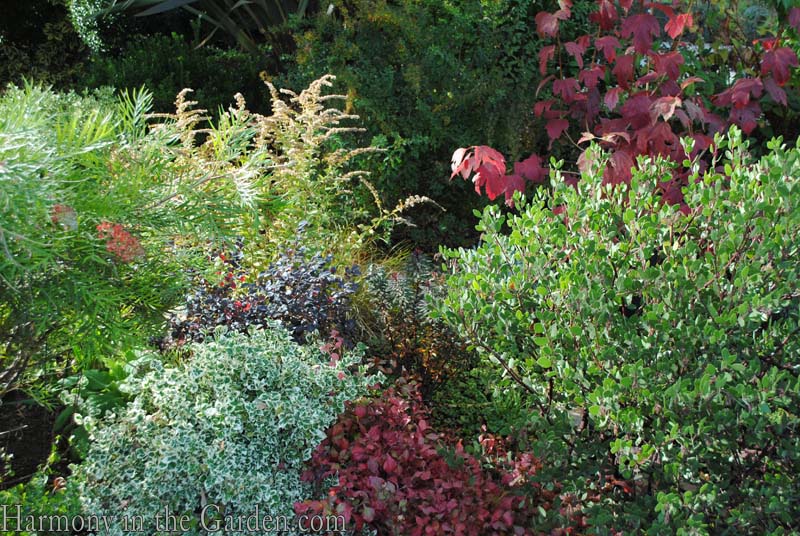 The largest garden bed in this area contains a striking combination of fall colors, thanks to the glowing foliage of the viburnum 'Roseum', the year-round flowers of the grevillea 'Superb' and the creeping plumbago's crimson colors.
I'd like to include similar pink and red tones to last throughout the year, such as  Bloody Sorrel with its deep red veins and a 'Mt. Tamboritha' grevillea with its year-round flowers.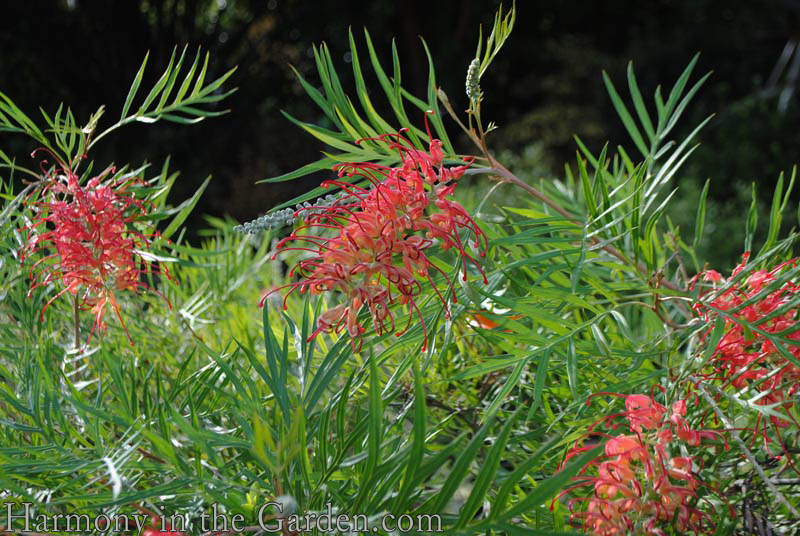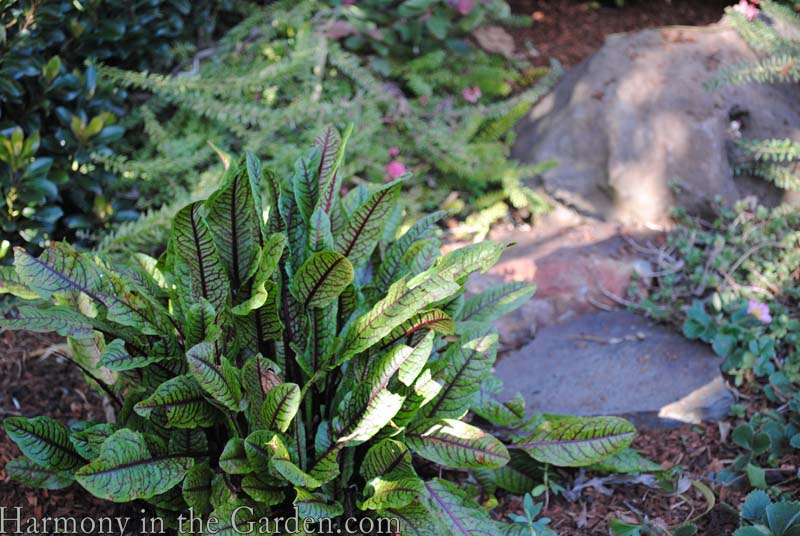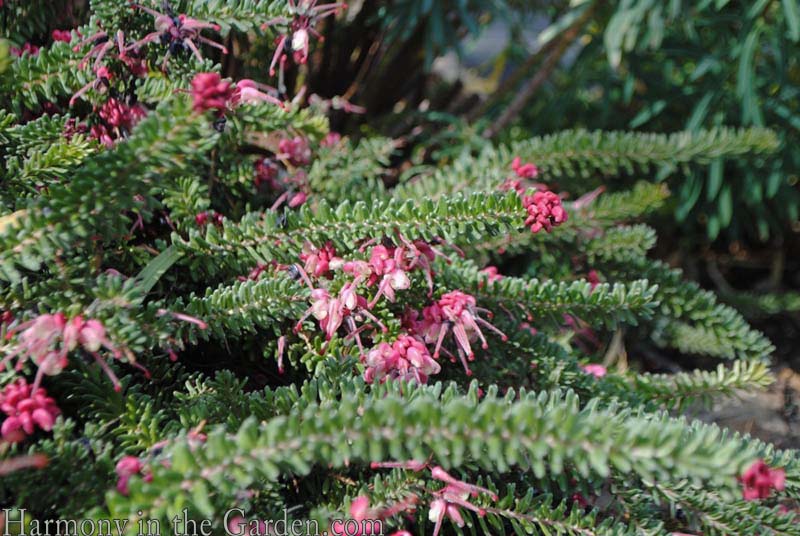 Well, there you have it!  Take a look at Part 2 of this project for more details about the construction of the pathways (I've got a few more really great tips to share, too).
Oh, and one more thing – I wanted to let you all know that if you're interested in different ways to remove lawn (with pros and cons to each solution) lawn alternatives, regional drought tolerant plant picks and inspirational photos I highly recommend Pam Penick's latest book, Lawn Gone! Low-Maintenance, Sustainable, Attractive Alternatives for Your Yard.