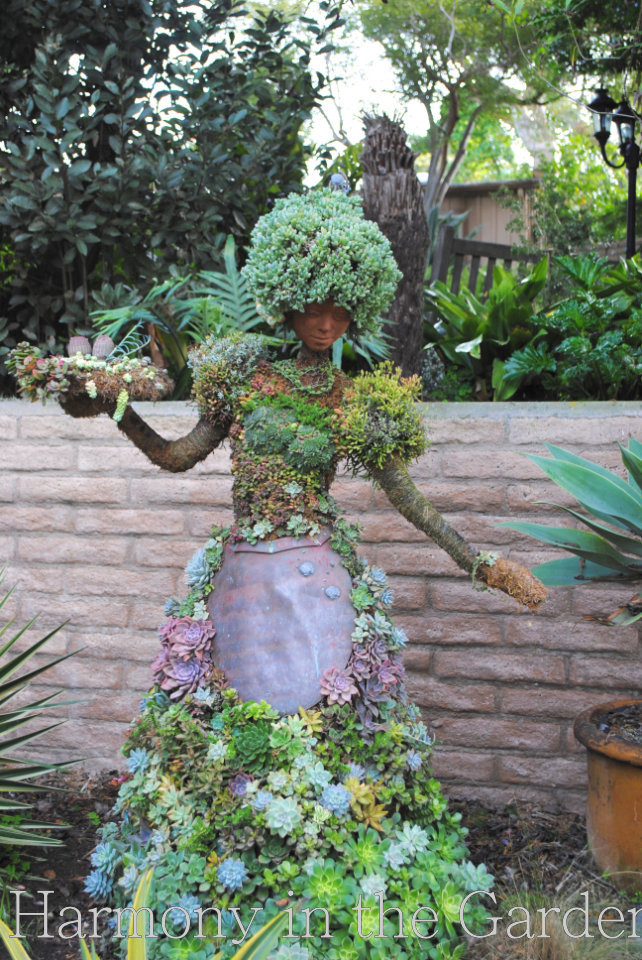 While spending the day at the San Diego Botanic Garden, my favorite moment was walking around the corner and discovering I was in the middle of a party with life-sized Succulent People.
Pat Hammer (who was also the Botanic Garden's Director of Operations,) is the genius behind these incredible works of art. 
She even made clay masks of select members of the Horticultural Society to use as their faces!  (Pat and her topiary art can also be found at Samia Rose Topiary.)
Take a close look at the photos to get a sense of just HOW MUCH detail went into each person, the expression on their faces, the grace, and the humor.  
Simply amazing.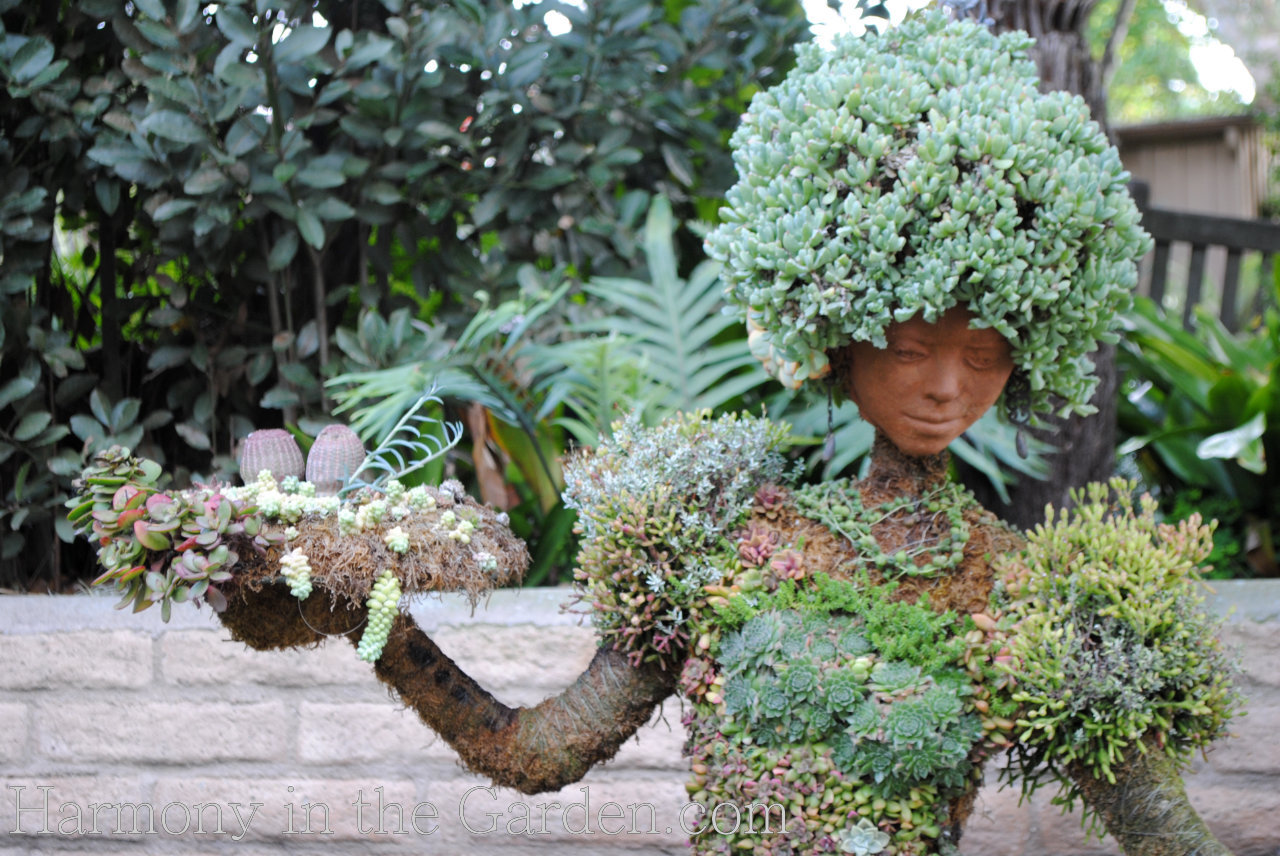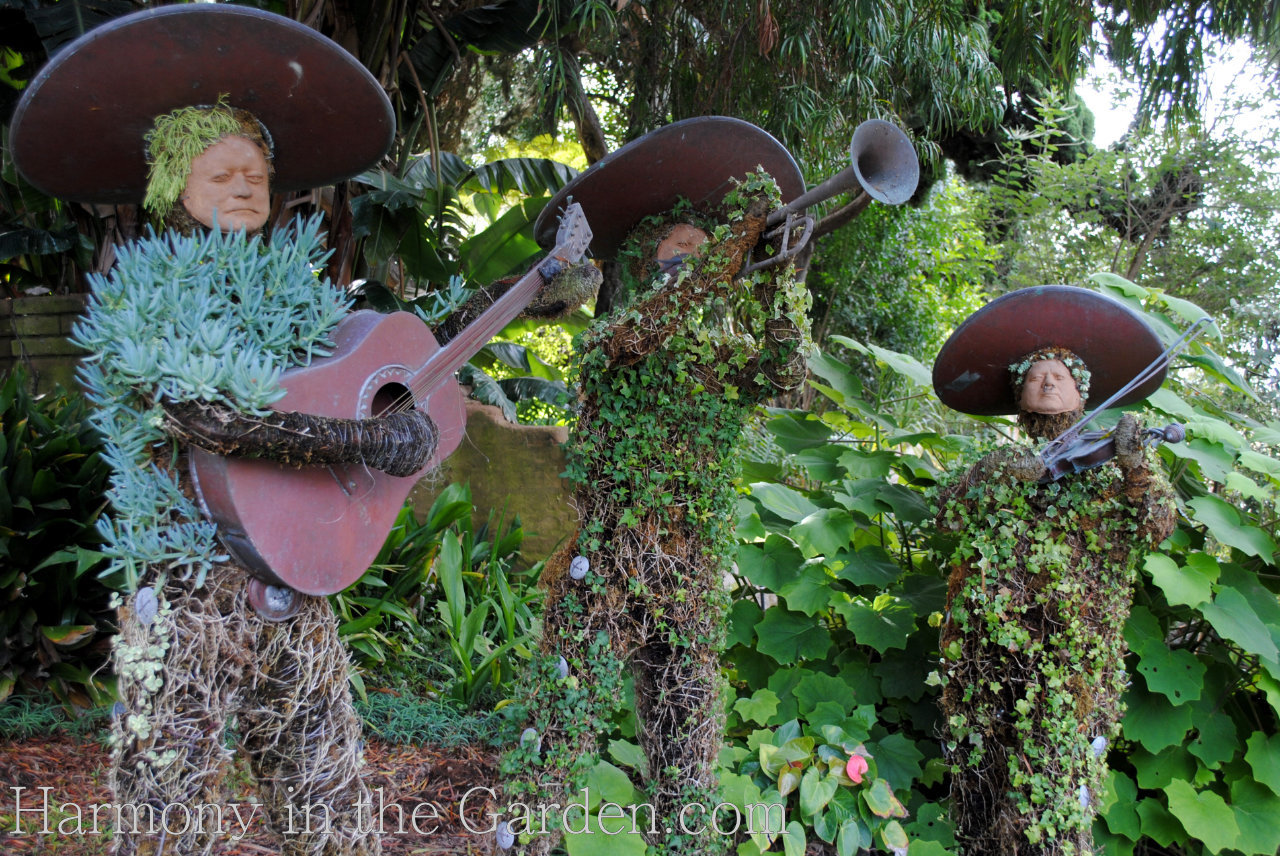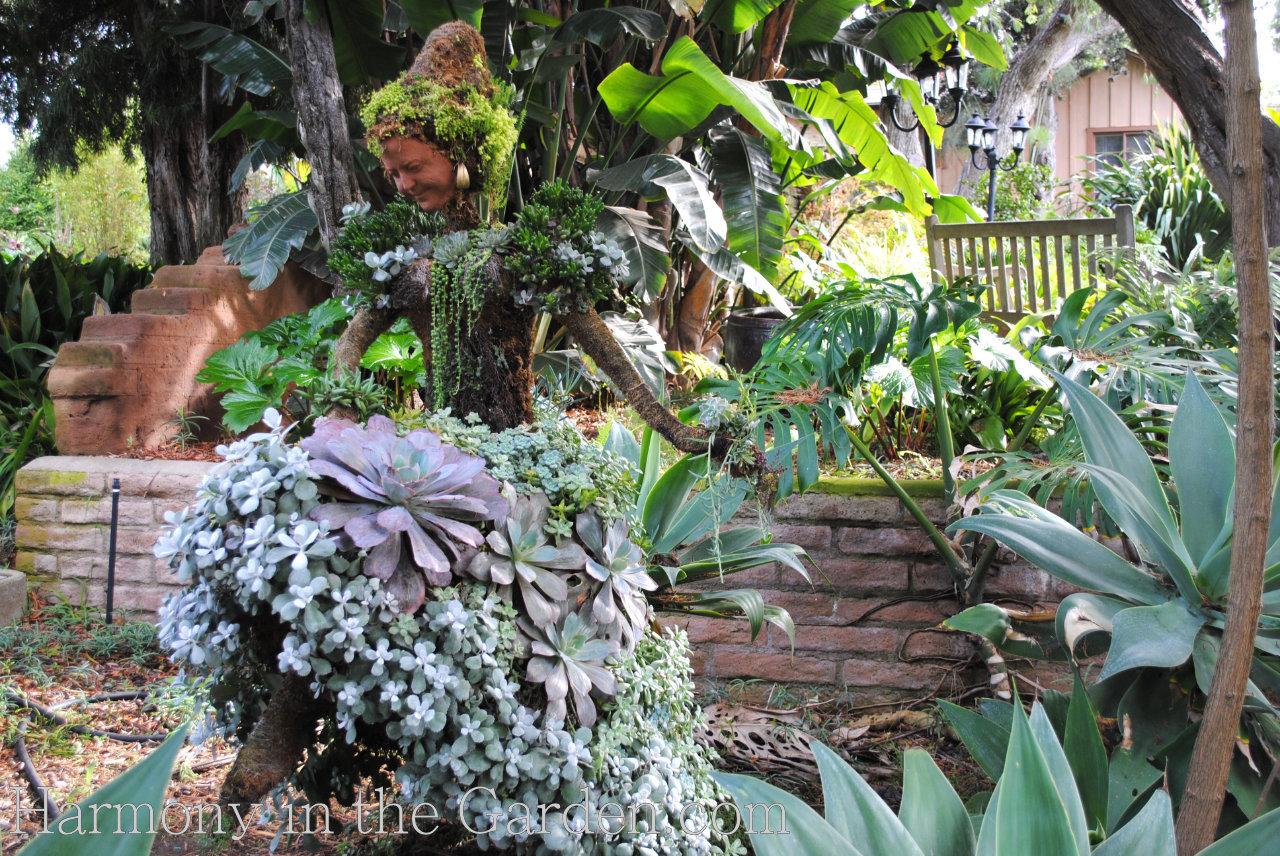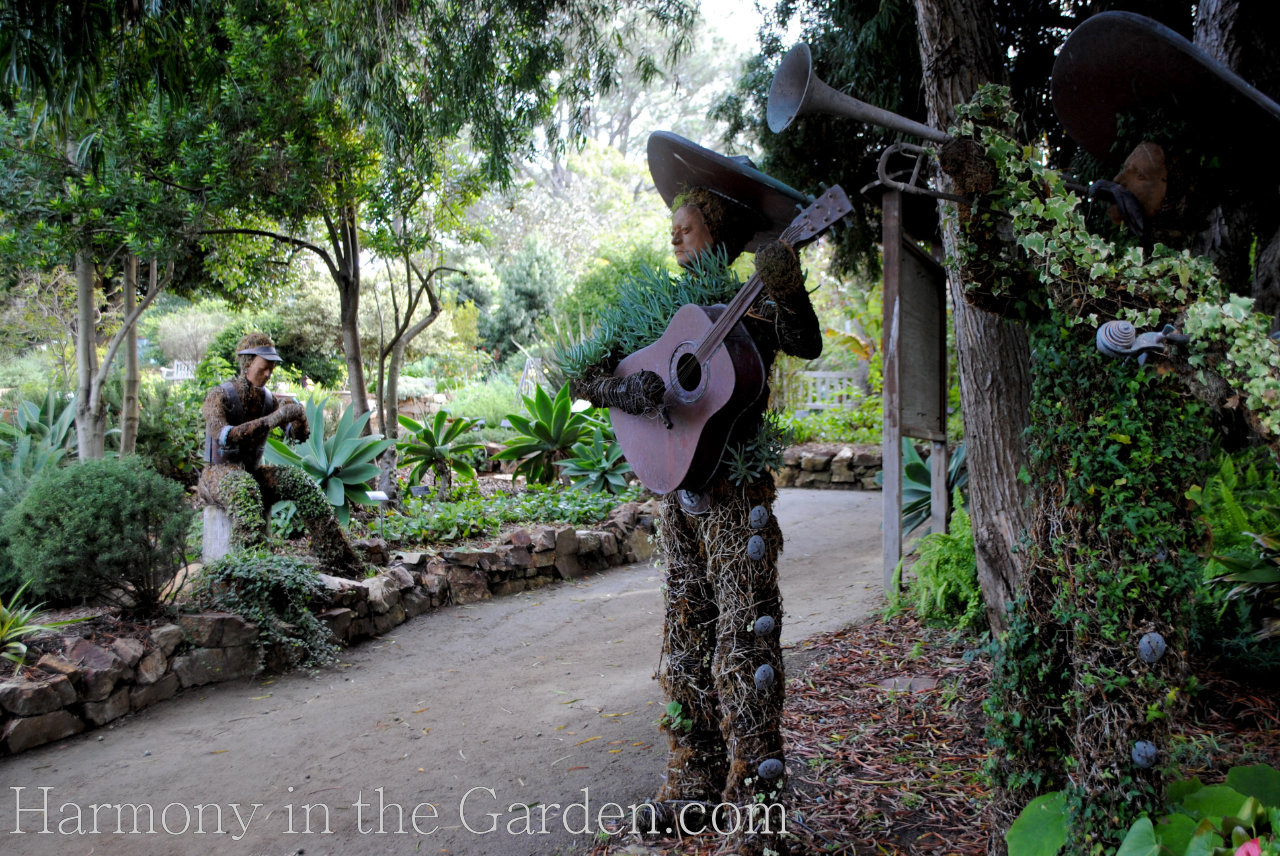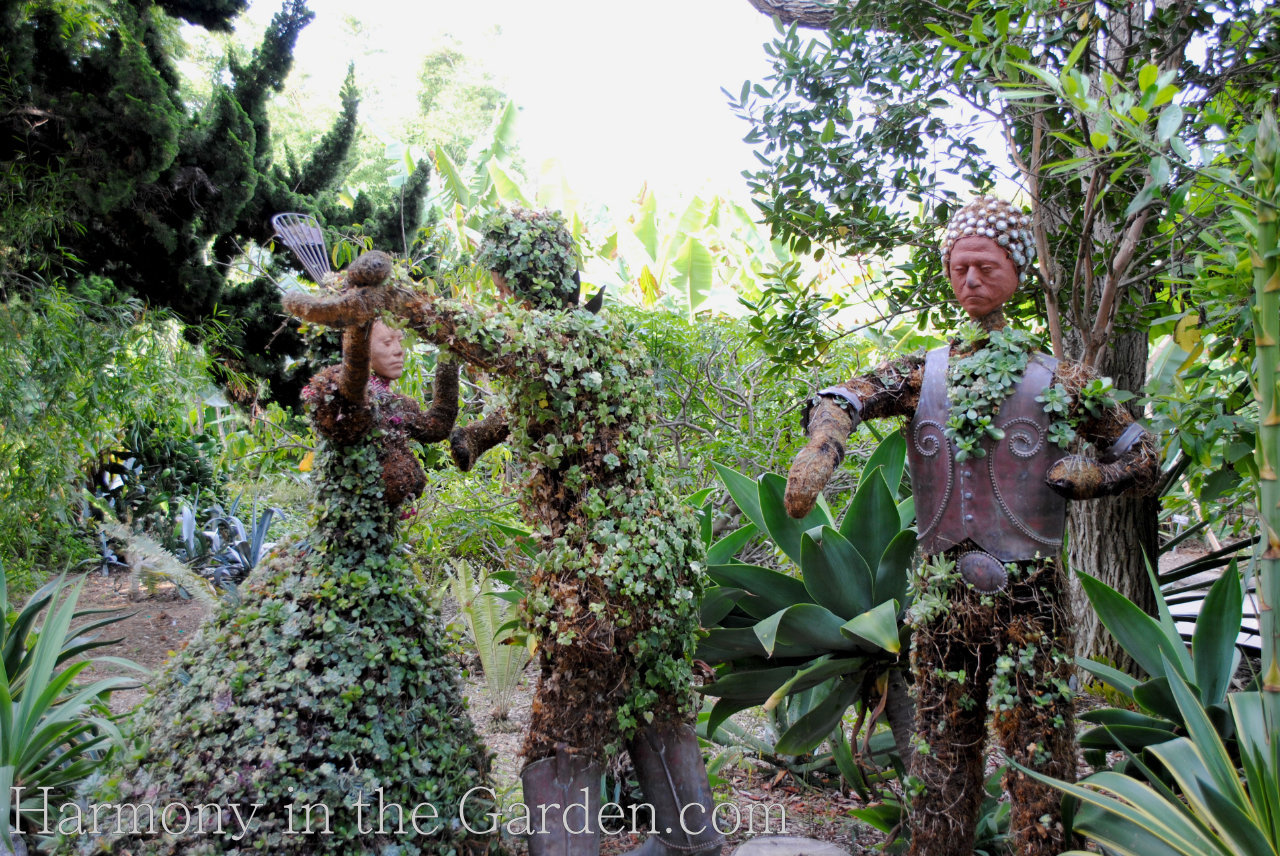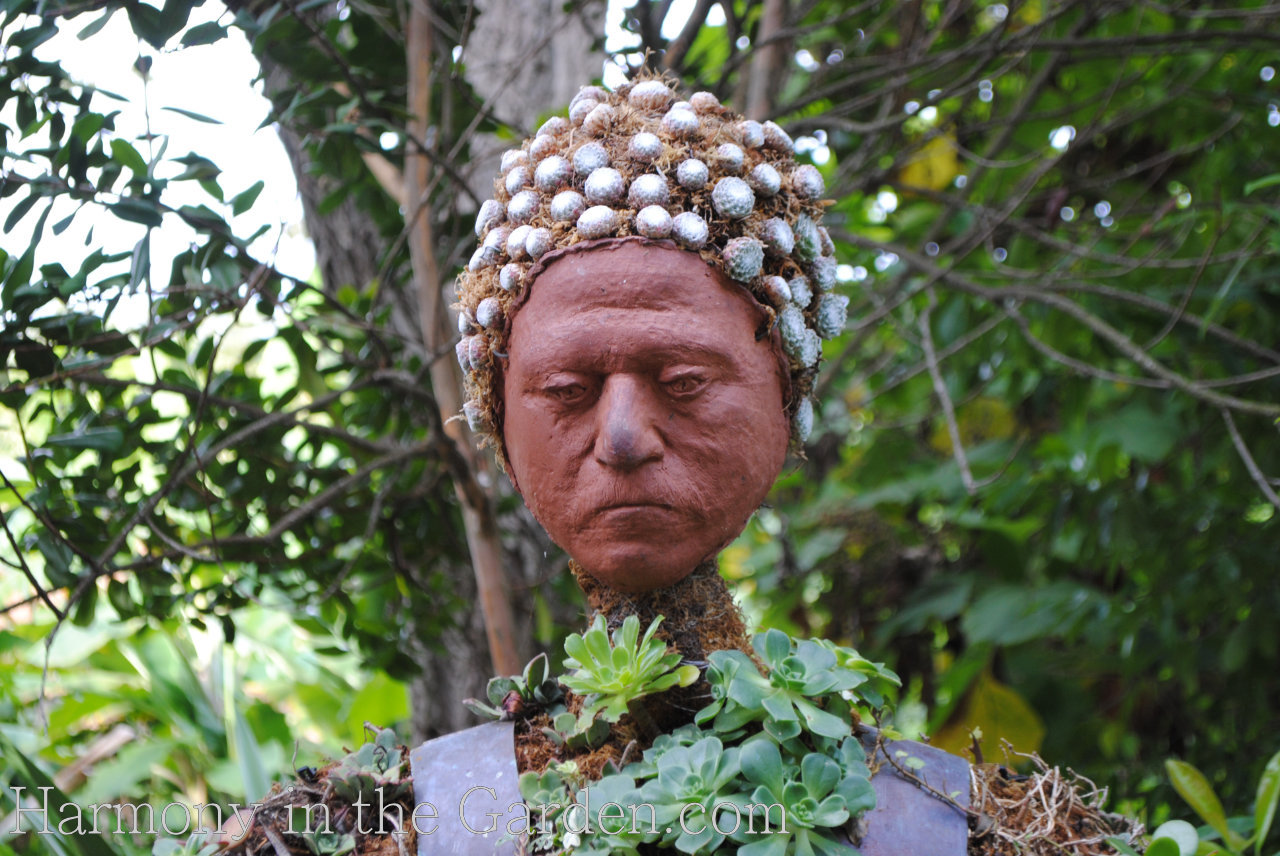 I'm guessing he's grumpy because he doesn't have a dance partner.  Or maybe he's just sick and tired of Covid19.  I bet that's it.    😉
p.s.  When I originally published a different version of this post in 2011, Pat left a comment, filling in more of the details.  I thought you'd all like to read a bit more:   
How wonderful so many people are enjoying our topiary. For the record, these figures were originally created for the Philadelphia Flower Show in 2003 and they were covered with many cultivars of Hedera helix.
When they returned to California they traveled around to several other venues including the San Diego County Fair in 2003. When I closed Samia Rose Topiary in 2005 and joined the staff at the San Diego Botanic Garden I brought my favorite topiary with me. They were like part of my staff.
Actually, many of the faces are cast from my SRT staff so each of these figures are like good friends. However, I must give credit to the SDBG Topiary Team made up of all volunteers and led by Margaret Jones.
Inspired by the work of Margee Rader and Debra Lee Baldwin our volunteers set out to replant them one by one with succulents which require much less maintenance here in southern California.
I hope everyone will visit the San Diego Botanic Garden and continue to watch our progress.