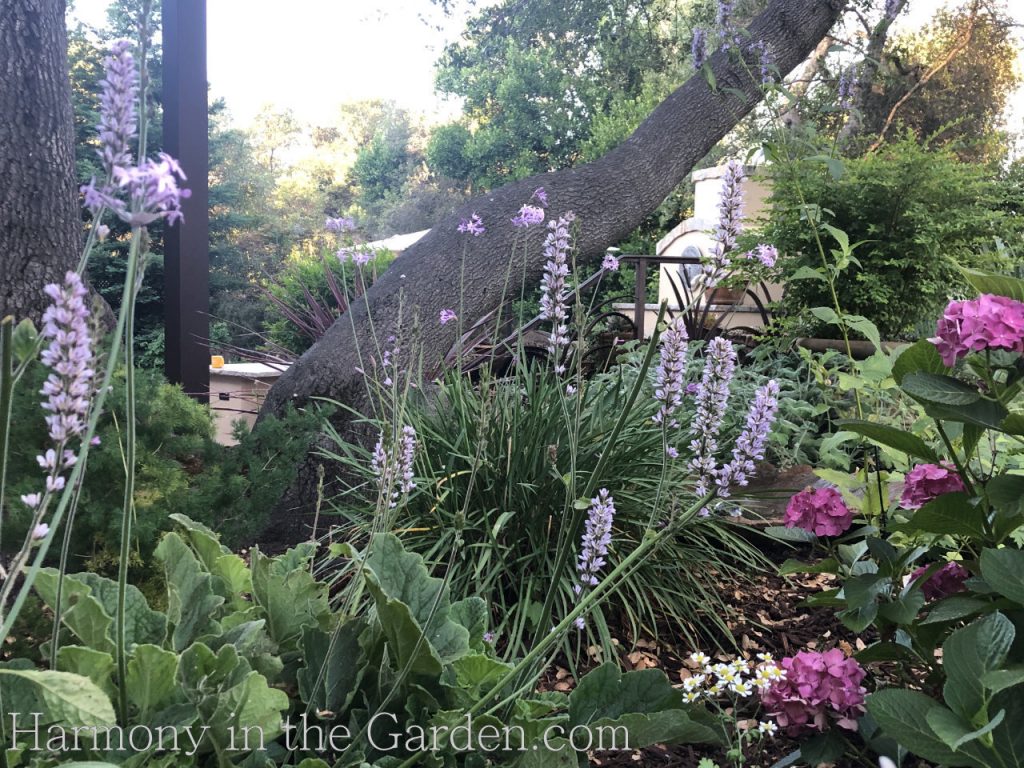 Francoa ramosa is one of my favorite perennials for dry shade.  I've had them grow equally happy in fairly deep shade to bright shade, requiring little water once established. 
In fact, in my zone 9 garden, they're evergreen, dying back a bit to form a tidy green mound before starting the show all over again in the spring. 
They're hardy down to 20-25 degrees, and even survived a light dusting of snow that we received a few years ago.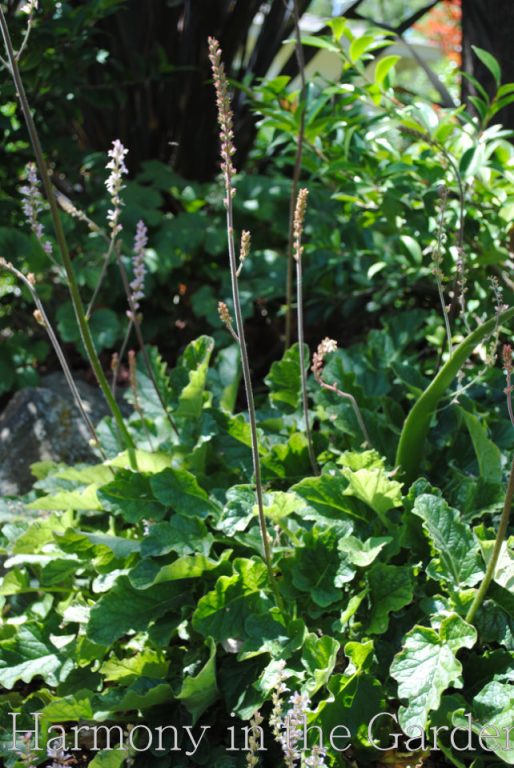 The graceful wands of tiny, star-like flowers slowly grow up to 3-feet tall, waving gently in the slightest breeze. 
Below the waving flower wands is a 2'x4' mound of fiddle-shaped foliage with each oversized leaf growing up to 12" long.  
Even though it's not widely known as deer-resistant, I've never had deer decimate my plants. 
It must be due to the foliage being coarse and slightly sticky.  The same goes for snails and slugs – anything sticky tends to send them packing.
Is there a wedding in your future?  If so, consider this fun fact:  francoa is also known as 'Bridal Wreath,' as the long and slender flower stalks were literally used as bridal wreaths – now how cute is that!
Francoa blooms from June through early September, and when picked, the flowers last forever in an arrangement.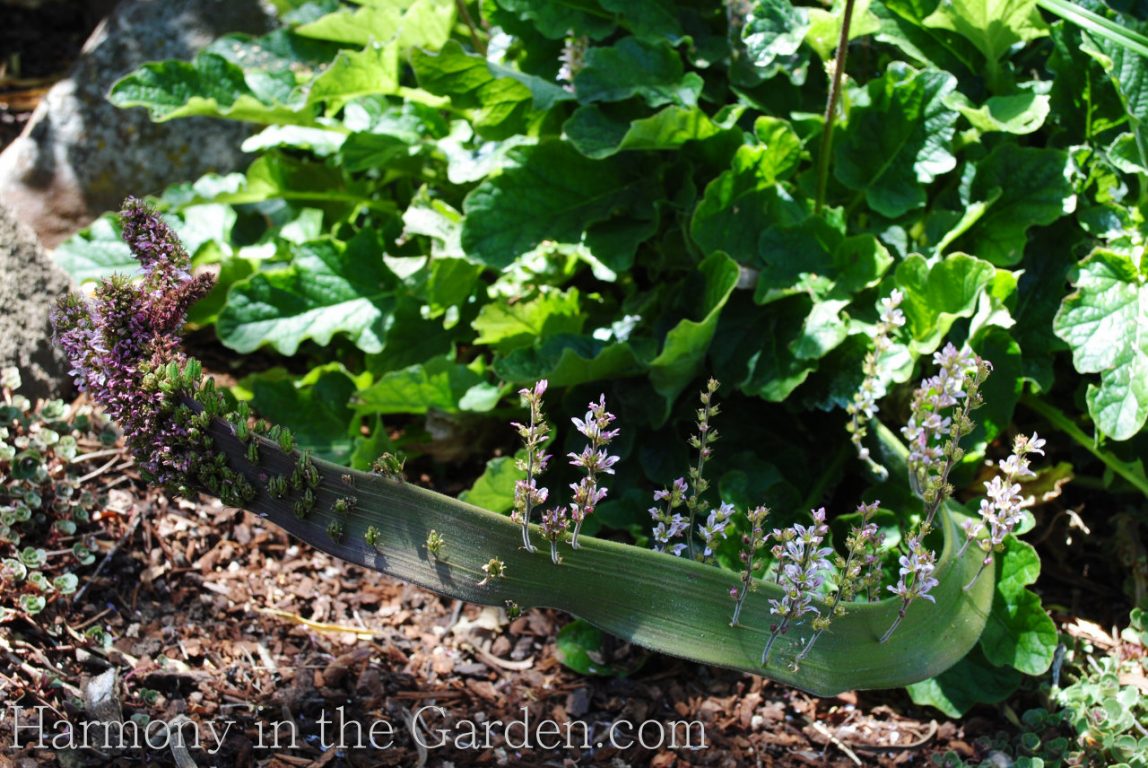 One thing I've noticed, though, is once every few years francoas can sometimes send out an oddly shaped flower stalk.
While normally pencil-thin, an occasional flower stalk will turn into twisted, funky, flattened flower 'band'.  This is a genetic mutation called 'fasciation.' 
It doesn't seem to hurt the plant in the least, and in fact, if you were inclined to make a wreath for your head, these flattened bands would work even better!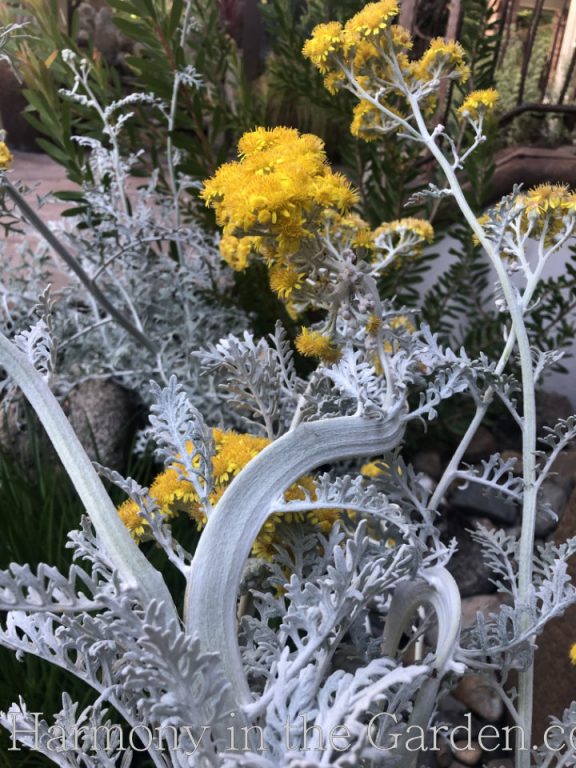 Fasciation can affect several species of plants, and is due to either a microscopic mite, virus, or even a random genetic mutation.  
For example, I've seen the same thing happen on my artemisia plant, with the normally thin stem flattening out to a few inches.
And most recently, I've noticed a single verbascum flower is splitting off into three little flowers at the very tip!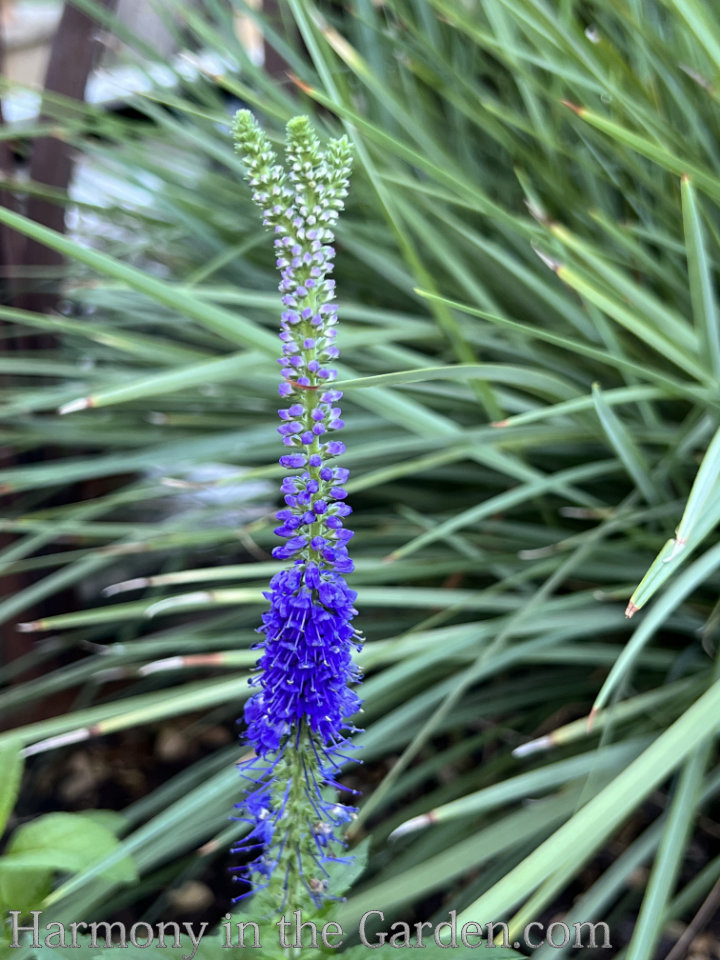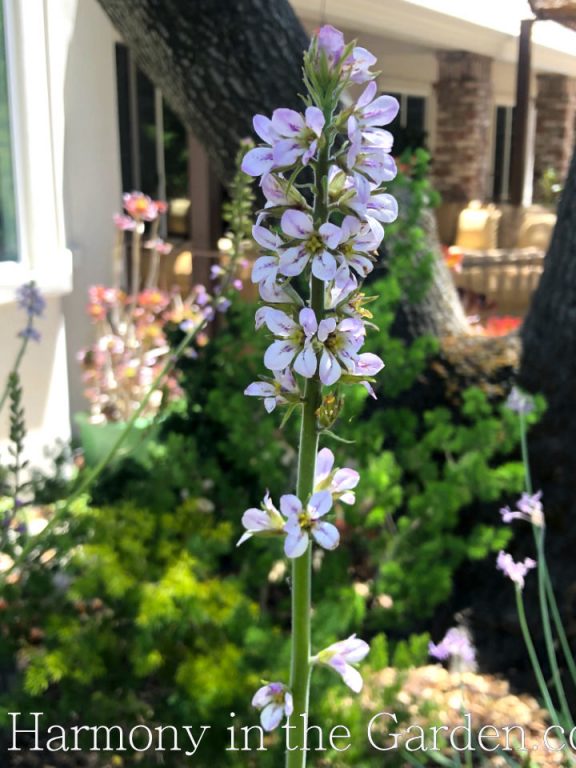 Francoa is a relatively low-maintenance herbaceous perennial, only requiring the removal of old, damaged foliage and spent flower stalks when necessary.
What's herbaceous?  In a nutshell, it's a definition given to plants that don't have woody stalks above ground (ie: all annuals and most perennials.)  If interested, The Spruce offers a great definition.   
With all it has going for it, I can't figure out why it's so hard to find in retail nurseries!   Luckily, though, with a little hunting they can be found!
The variety I have is 'Lavender,' originally purchased at Annie's Annuals.  Unfortunately, they no longer sell this one, but luckily they have a different one that's more compact, with larger flowers in a magenta-pink color (you can find it here.) 
The most common varieties have light pink (almost white) flowers and can be found at Digging Dog Nursery.  
For more plants that thrive in the dry-shade under my oak trees, click here.
And for more plants that do well in dry-shade, I highly recommend this book!  
Oh, and if you want to read about yet another funky fungus, click here to see what mites can do to a lemon tree! 
For some reason this post is highly ranked on google, one of my top 5!  I wonder if that's due to parents being stuck at home desperate for something new to do with their kids – ha!