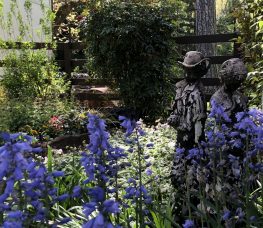 Where do I begin?
It's been so long since I've written but believe me, I've thought of you all so often and have so many things I want to share with you during the coming months. I needed to check out for a while so I could be with my family as we navigated the dark and murky waters of my father's unexpected blood cancer diagnosis.
As you may remember, we moved to Granite Bay almost a year ago to be closer to my parents.  Shortly after we moved into our new home, however, my dad began to feel unusually tired. Even though he was perfectly healthy up to that point, he knew something was wrong. And it was.
After trying just about everything, including chemo, it became clear his illness was terminal.

My father passed away four months ago with my mother, my brother, and me by his side. My mother and I spent every hour with him for the two weeks he was in the hospital, with her taking the night shift and me taking the day shift. To be able to have that time with him – to hold his hand, stroke his head, rub his feet, or to sit in silence as his life was ending was a heartbreaking yet precious gift.
Many of you know my mother, if not personally then through my blog (here and here), so I'll try and answer a few questions you may have: 1) she's the strongest person I've ever known and is doing as well as can be expected, 2) she'll most likely sell her home next spring (this was in the works before my father became ill) and move nearby to a smaller home with a smaller garden, and 3) I'm spending a lot of time with her and we're both getting through this, finding comfort in each other's company.

As I've been spending so much time in my mother's garden, I've seen so many subtle transitions from week to week, sometimes day to day, and it's been incredible. I thought I knew her garden inside and out, but every day I seem to discover something new.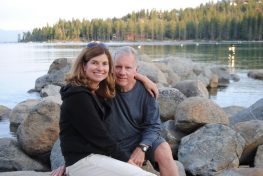 And every day I find immense solace in seeing so many of my father's touches in the garden, everywhere I look.
I'm looking forward to sharing their garden with you in the coming weeks (as well as lots of other gardens I've visited) but for now, I just wanted to thank you for hanging in there with me during this awful time, and for the kind notes many of you have sent.
Your support, as usual, means the world to me.