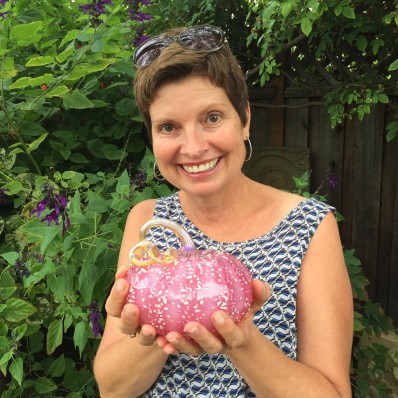 It's taken me several days to write this, as I just can't seem to grasp that a year has already passed since I posted my glass pumpkin photo with the accompanying news of my cancer diagnosis.
Some days it feels like it was a lifetime ago, while other days it feels like only moments have passed. Yet here I am, unwrapping my treasured pumpkins. And just as I had predicted, I'm filled with an overwhelming sense of joy and relief that I made it through that frightening, dark tunnel.
I owe so much of my safe passage to many of you who have sent encouraging and hopeful thoughts along the way. To say that your words have meant the world to me doesn't do them justice. So please know that I have cherished all that you've given me, be it a 'like' on a Facebook post, a heartfelt email sent to me in private, loving bear-hugs when I've seen you in person, sweet little gifts left on my front doorstep and everything in-between. I am blessed to have you all in my life.
I haven't been writing as regularly as I've wanted to due to chemo-related fatigue that could fell a giant. The bald head, the nausea, the surgeries – those side effects I anticipated. The fatigue? Not so much. It's only been during the past few weeks that I've finally felt like my old self again. Hallelujah!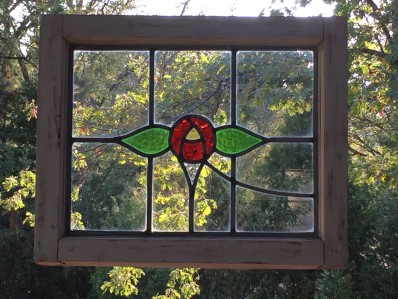 And just in time, too, as I'll be picking up my public speaking again (thanks to so many garden clubs who graciously re-scheduled my earlier commitments until this fall.) In hopes that I might see some of you in person, here's where I'll be during the next few weeks: San Diego Horticultural Society (next week!), Northwest Perennial Alliance (September 20), Palo Alto Garden Club (October 6th), and the Diablo Women's Garden Club (October 7th).
One of the things that has brought me so much joy during this difficult year was receiving regular updates from past clients regarding the progress of their gardens. Instead of the more common ''why is my plant is dying' questions, I'd receive dozens of 'look at my beautiful garden' photos. I appreciated these emails so much that I thought I'd share some of these gardens with you today.
The two things these gardens have in common is that they're all relatively new (1 to 2 years old) and they all involve replacing large expanses of lawn with tough, beautiful and low-water plants. In some cases we removed the entire lawn, in other cases only part of it. These gardens are now brimming with color, texture, form, life and happy homeowners (while using much less water, too!) I hope you enjoy the tour.
1. Two Patios and a Parterre
Two years ago we replaced an entire rear lawn with two connecting bluestone patios. Each patio is covered with a slightly different arbor: one that's open to let in the warmth from the sun (for my always-cold client) and the other with shade-providing screening.
Using my clients' many trips to Europe as inspiration, we created a parterre garden containing four symmetrical beds with gravel pathways meandering throughout. Each bed is bordered with boxleaf euonymus and filled with traditional 'Iceberg' roses, lavender and carex grasses.
Now, the only thing left is to find the perfect antique olive jar to place in the center of the four quadrants and the garden will be complete!

2. Two gardens, a ton of plants and a water bill cut in half
I love the regular emails that I get from these clients as they're always filled with delightful surprises. The latest example happened earlier this week when I received this: "My seven year old neighbor likes to sit in the maple tree, next to our back fence, and where they have a zip-line strung across the yard. So, she had a friend over and I could hear them talking when I heard the little boy exclaim: "Whoa, that's a cool yard!" she replied "I know, and it's just for two people". Should I feel guilty having such a cool yard, for just the two of us?
Over the past two years we've replaced both the front and back lawns with colorful, low-water, nectar-rich plants, along with a dry-stream bed, a flagstone patio, an arbor and an area for her clothesline. In fact, this is one of three clients who have requested a dedicated clothesline area in their plans (more photos of these to come as the gardens progress.)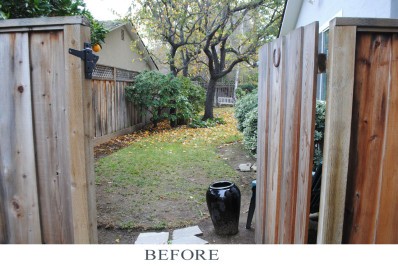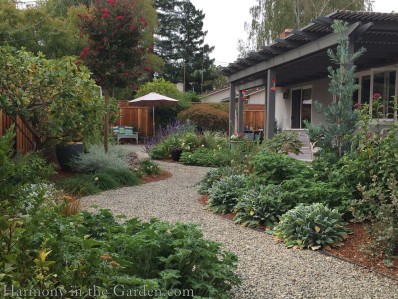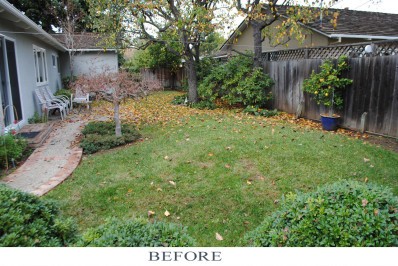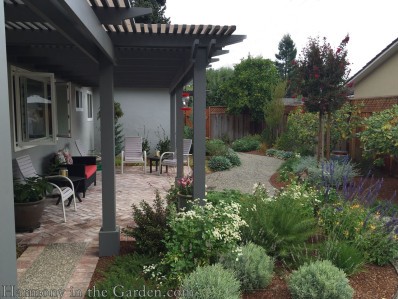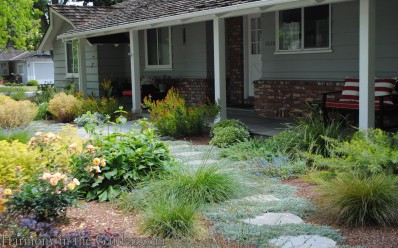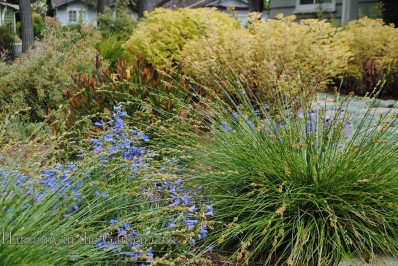 Last week, I met with these clients and was informed that they compared this month's water bill to last year's and it's 60% less. 60% less, people!!
That's a lot of water saved from replacing a boring, unused lawn with plants that now attract dozens of hummingbirds, butterflies and all sorts of life.
3. Trading a lawn for succulents
I've been working on this stunning property for the past few years and am thrilled to see the progress of the succulent garden. Once a barren patch of dead lawn, it's now filled with colorful, tough and non-thirsty succulents. We designed the keyhole-ish shaped gravel pathway to softly circle an impressive antique olive jar-turned fountain (thanks to Eye of the Day), which is the star of this corner of the garden.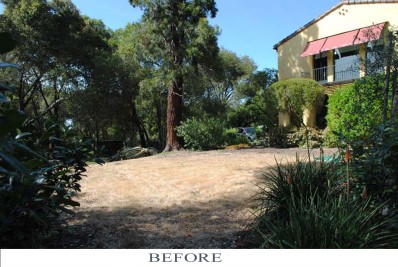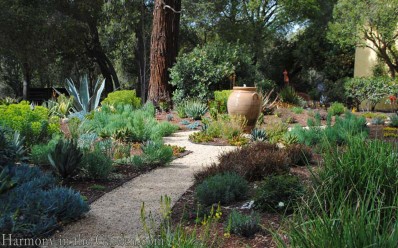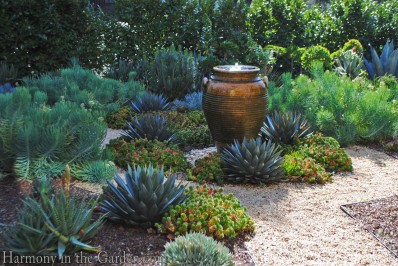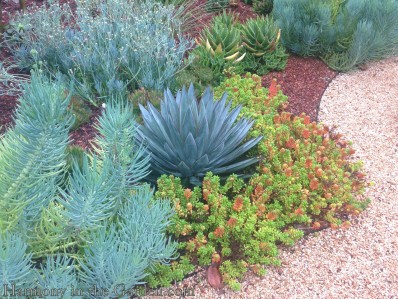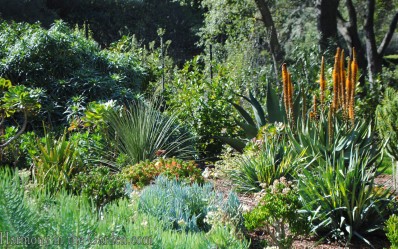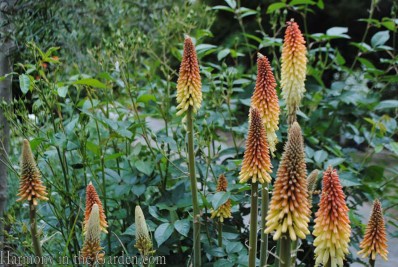 Well, that's it for now. Sorry for being so long-winded, but it's been a long time since I last updated this blog and I have a lot to share with you! Stay tuned…