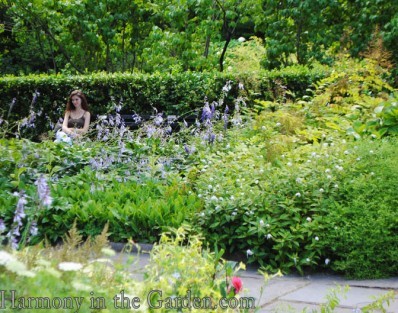 One of the many things I love about New York is the surprising amount of community gardens tucked in here and there just waiting to be discovered. Some are small, some large, some created for children, some for quiet contemplation. They're everywhere!
As I've mentioned in the past, as much as my daughter enjoys hanging out in my garden she's not inclined to actually work in the garden. Over the few months we were in NY, she was getting a little tired of me constantly stopping to take photos every time we'd stumble upon, yet another, little garden.
In turn, I was getting frustrated at her impatience and was desperately trying to get her to understand the importance of community gardens – why they exist, how they help young kids who wouldn't otherwise know where a carrot came from, how they help the wildlife find a moment of refuge, etc.
But it seemed to fall on deaf, teenage ears, until one particularly hot and muggy day.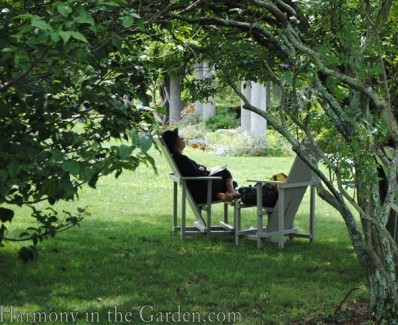 Wandering around block after block, we finally found the community garden I was looking for.
Bored, hot and exhausted she plopped down on a bench under the cooling shade of a giant pine tree. As I was busy photographing something else, I noticed she spent the next 30 minutes peacefully watching a group of newly fledged sparrows learn how to finesse their way around a bird feeder that someone had hung from a tree.
She didn't even pull out her phone once! She had found peace and relaxation in the middle of this busy city, and was actually enjoying it.
After awhile I quietly walked over to join her on the bench. And shortly after that, a man in some sort of custodial uniform walked into the garden seeking a quiet spot where he could spend his break eating his bagged lunch.
Then another man walked in with a bucket of tools in his hand to spend the afternoon tending the garden. And I saw the lightbulb go off in Emily's head as she got it.
She finally understood the importance of these humble spaces. Here's a few of my favorites, each one different from the next:
1. The Lotus Garden
While walking the streets of New York, my advice to you is 'don't forget to look up!' Because if you do, you'll be amazed at the vast amounts of green peeking over the rooftops of the tallest buildings. These private gardens taunt me as I walk by, with their hints of lush beauty that are off-limits to prying eyes like mine.
Thank heavens for the Lotus Garden – a densely planted 1/6 acre garden growing on the roof of a public garage. For over 30 years this community garden has been lovingly tended to by a team of volunteers and open to the public every Sunday.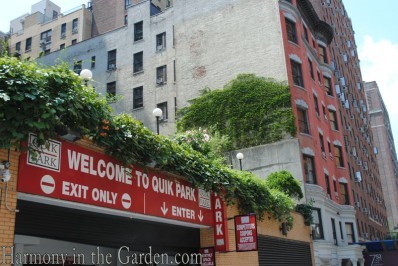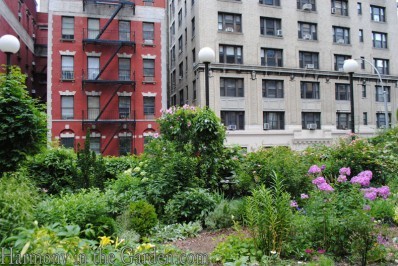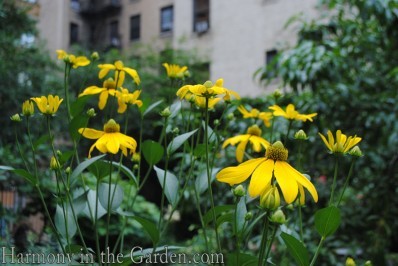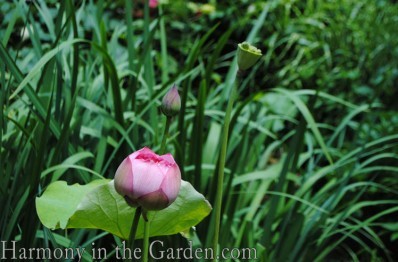 This garden is a magnet for children, with small-sized watering cans, garden tools and a pond. What else does a kid need? And to help engage their imagination is plenty of art and sculptures tucked in here and there throughout the garden – truly a place to explore.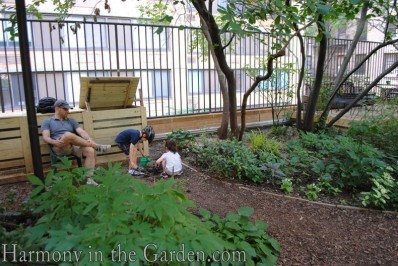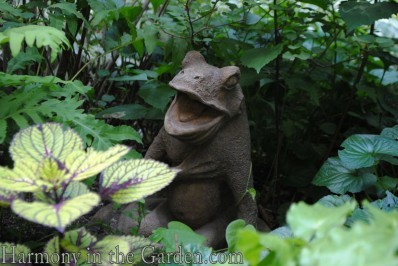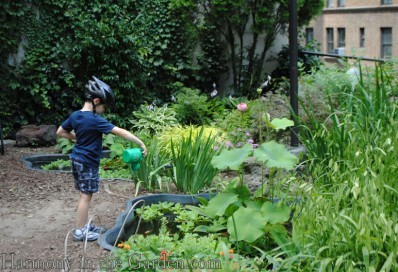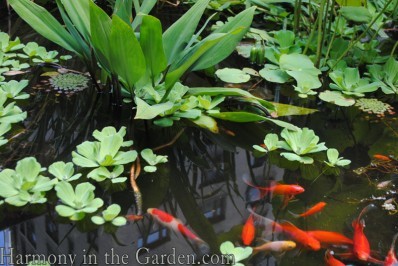 But it's not just for children – the curving paths (with seating throughout) beckons to anyone who just wants a place to relax. And perhaps wait for the peaches to ripen, from the 30-year old peach tree that bears bushels of fruit for all.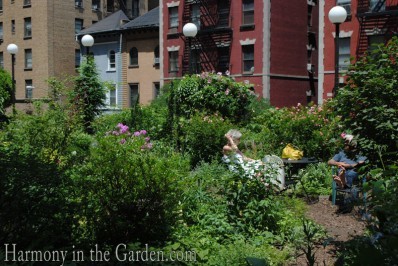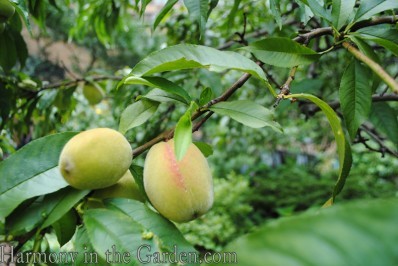 2. 6BC Botanical Garden
So much more than a botanical garden, 6BC is a large community garden open every day and available for the community's various events (parties, small concerts, readings and weddings to name just a few).
But the day we were there it was peacefully quiet, except for a few hipsters tucked into a shady, hidden corner enjoying each other's company while chatting and eating their lunch.

This is a community garden that's clearly been designed by those with a love of plants and design. It's gorgeous, with unusual plants, creative pathways and tasteful artwork resulting in a sense of excitement as you explore every curve and hidden corner. With towering brick buildings hugging three sides of the garden, you feel as if you're enclosed in a blanket of vine-covered walls with the open sky above.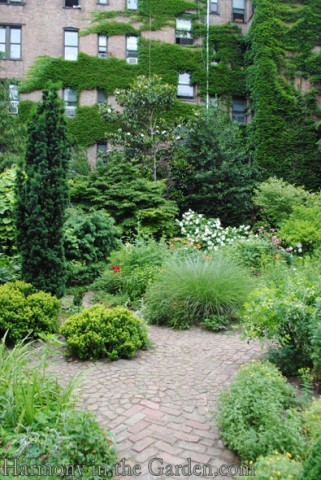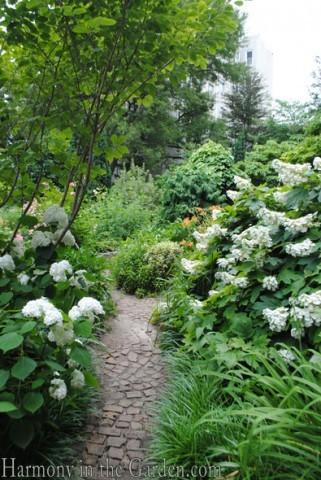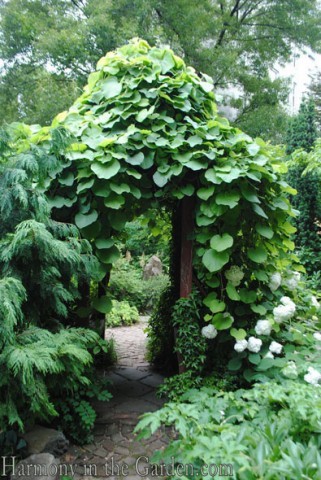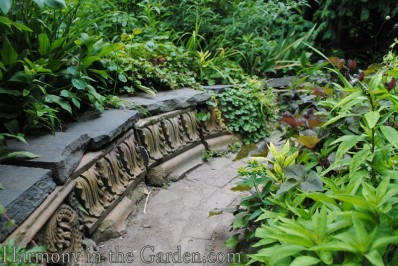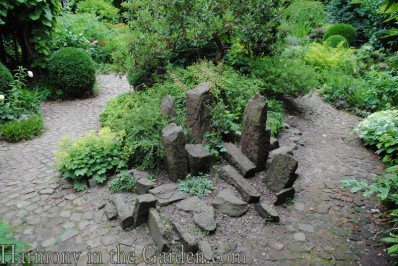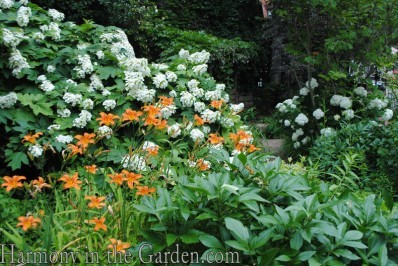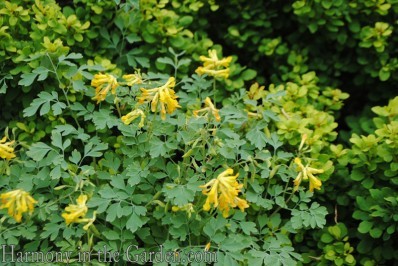 This garden, like so many others, understands the importance of providing a resting place for wildlife. Thanks to a pond, various bird baths and plenty of nectar-rich flowers (many of them native) this garden is literally buzzing with life.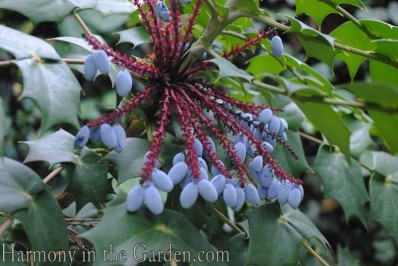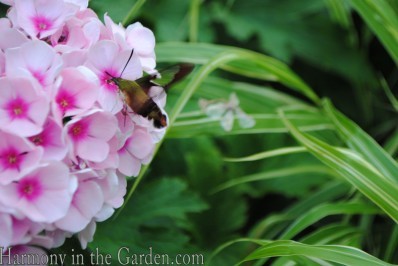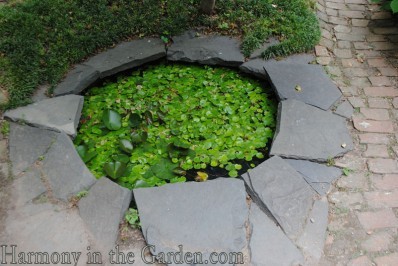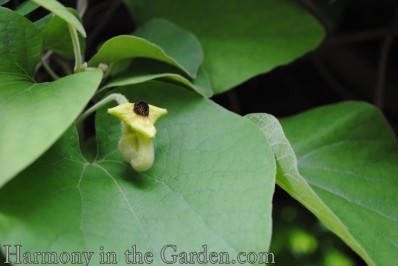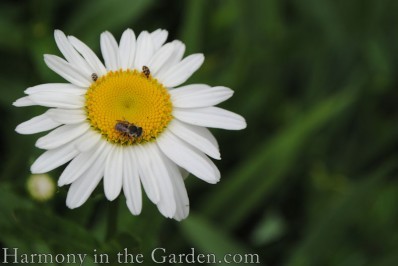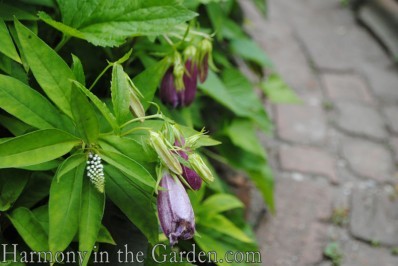 3. The Creative Little Garden
Don't you just love the name? Squeezed in tight between towering apartments, it's hard to believe this little garden has survived all these years without being razed and turned into yet another apartment building.
Originally a tenement building in the 1940's, the dilapidated structure was eventually razed and remained an unsightly, empty lot for decades. Thanks to a tenacious group of volunteers, they began its transformation. And despite developers' best efforts to seize the land, this little garden has stood its ground. Click here if you'd like to read more about this garden.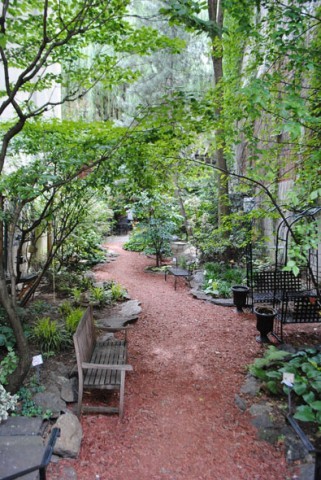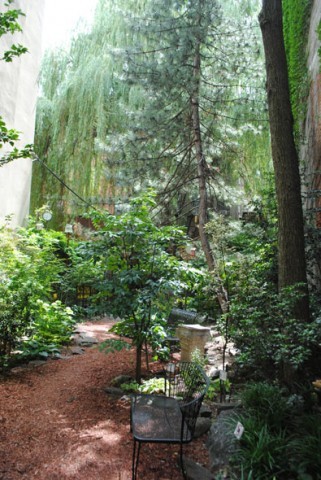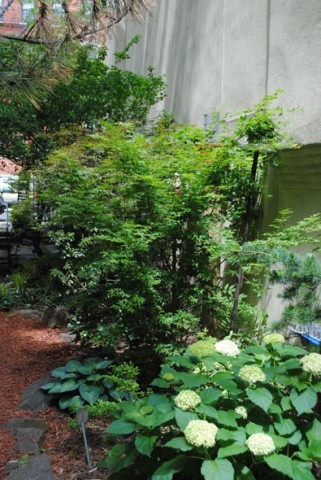 Despite its small and narrow dimensions, it still manages to pack a ton of creativity into it. If I were to sum up this garden in two words, they would be Art and Birds. There was artwork everywhere – on the walls, in the trees, tucked within the garden beds.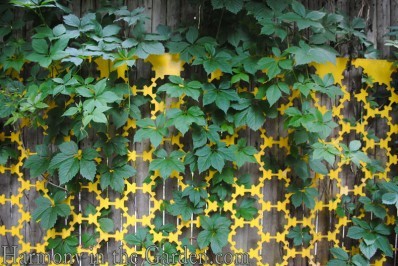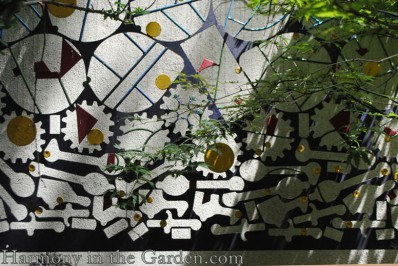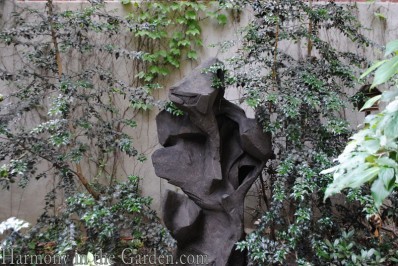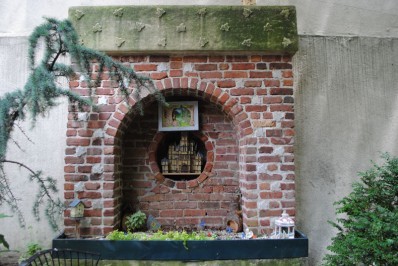 And I counted no less than ten bird feeders in the garden (so you can imagine the appreciative wildlife that we saw at every feeder.)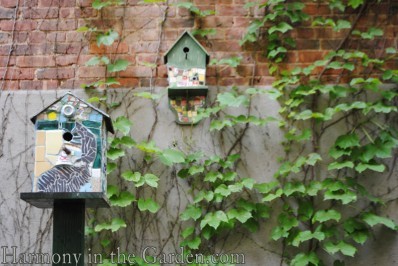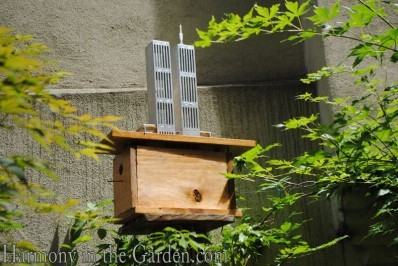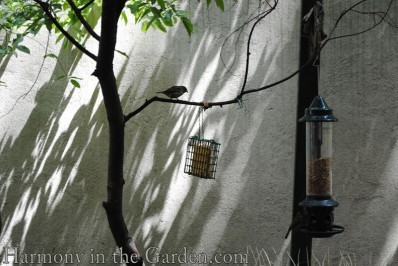 This was the garden, in fact, where my daughter finally understood the importance of having a place for people to step outside of their city for awhile. A place where they can quietly sit, relax and let their thoughts run free.
I'd love to know of any special community gardens in your area and how you use them – please share!