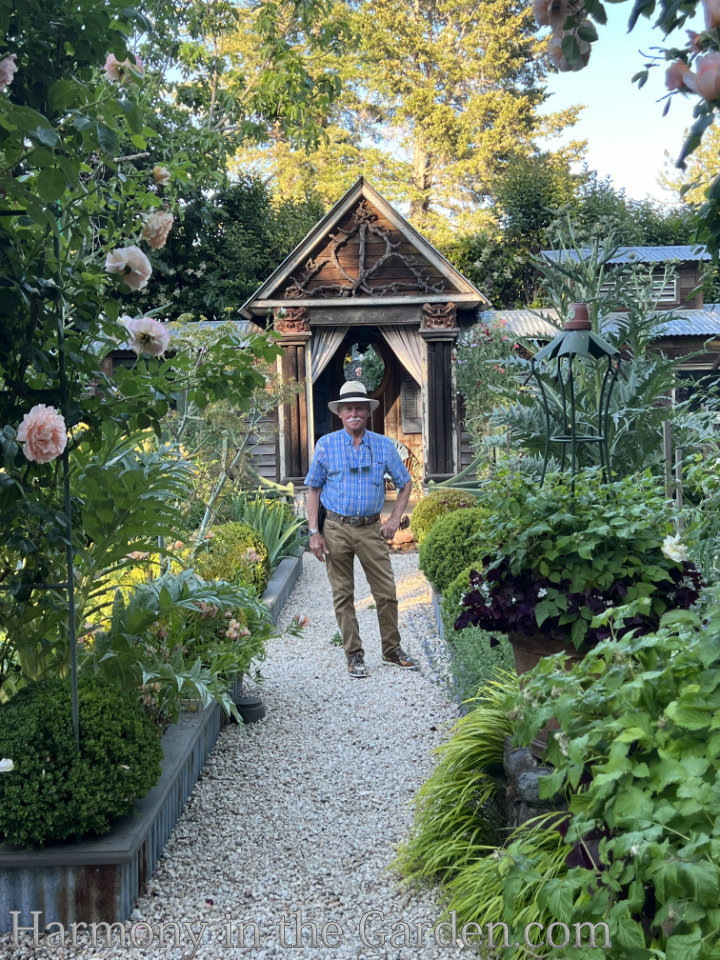 What do you get when you combine a pile of twigs, sprinklers, and watering cans with the right side of the brain that just won't quit?
It's not what you get; it's who you get – Freeland Tanner.
You may have read about Freeland and his equally impressive wife Sabrina here and here.  Or, you may have even seen their garden featured in both of my books.  
But in this post, I want to share another side of their garden.
The side that's brimming with Freeland's deeply personal art.
I've visited their garden several times over the years, and thought I knew it pretty well.
Boy, was I in for a surprise.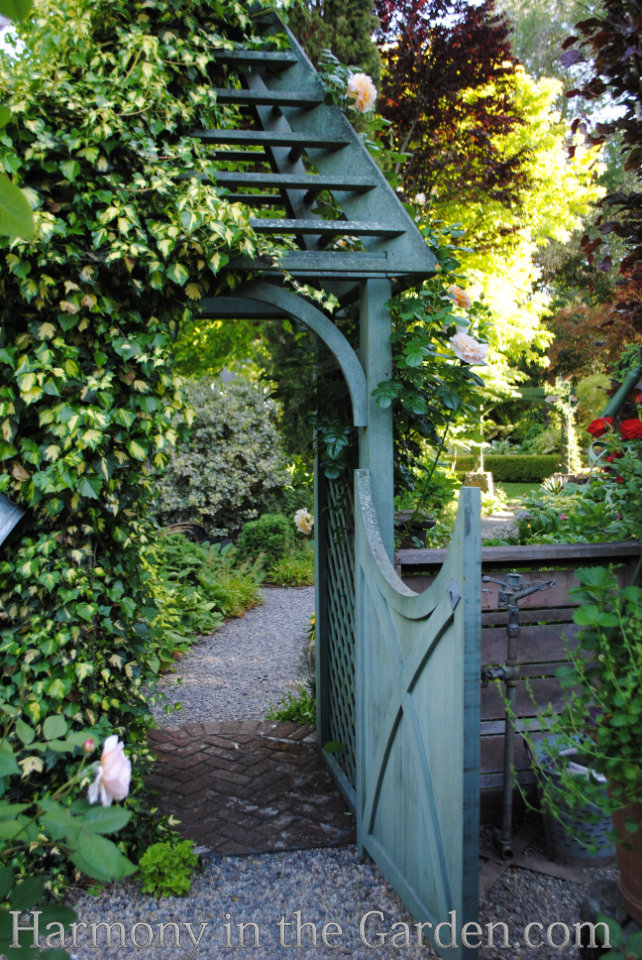 There were SO many changes, it felt like I had been away for decades!
As you tour this garden, it's important to understand there isn't a team of people who tend this garden – it's just the two of them.  
In addition to working in their garden, keep in mind both Freeland and Sabrina are in-demand landscape designers who juggle several major projects at a time.
So how Freeland manages to generate so much original artwork is nothing short of mind-blowing.
This visit, however, revealed part of the answer.
In 2012 Sabrina was diagnosed with breast cancer, and the world as they knew it stopped in its tracks.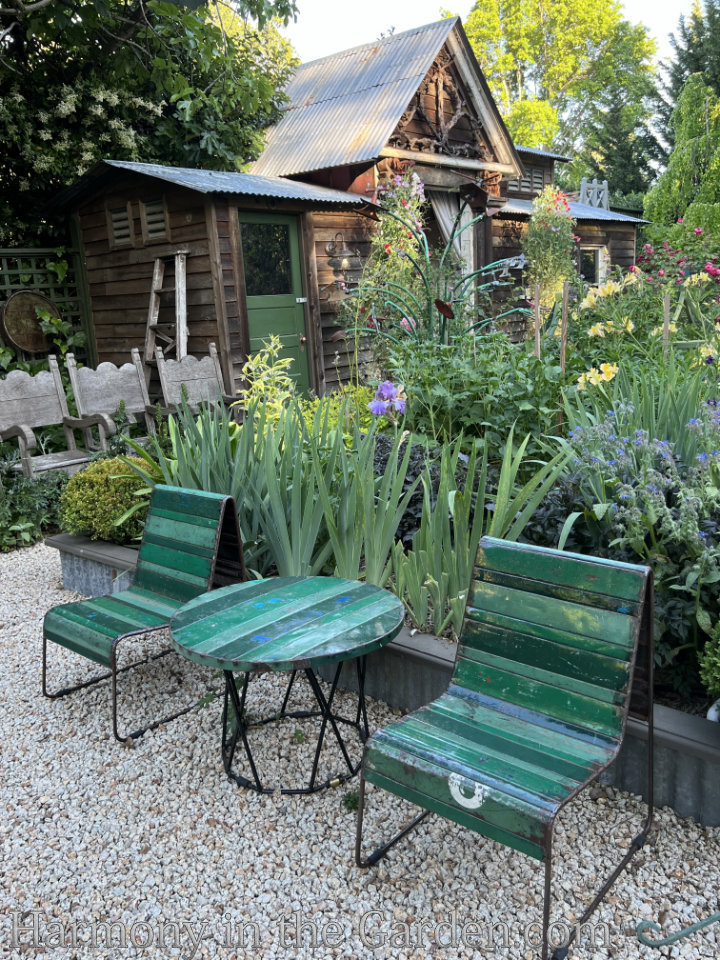 While everyone handles crushing news like this the best they can, Freeland's coping mechanism was to create.
Turning to the right side of his brain for comfort, he would spend endless hours creating art.
Instead of leaving a destructive path of wreckage in cancer's wake, this life-altering scare transformed their already breathtaking garden into the most soulful one I've ever seen.
The garden overflows with Freeland's love for Sabrina.
sidenote:  (I'm thrilled to say they've come through the other end of this frightening tunnel, with Sabrina now cancer-free for several years.)
Welcome to Sabrina's Temple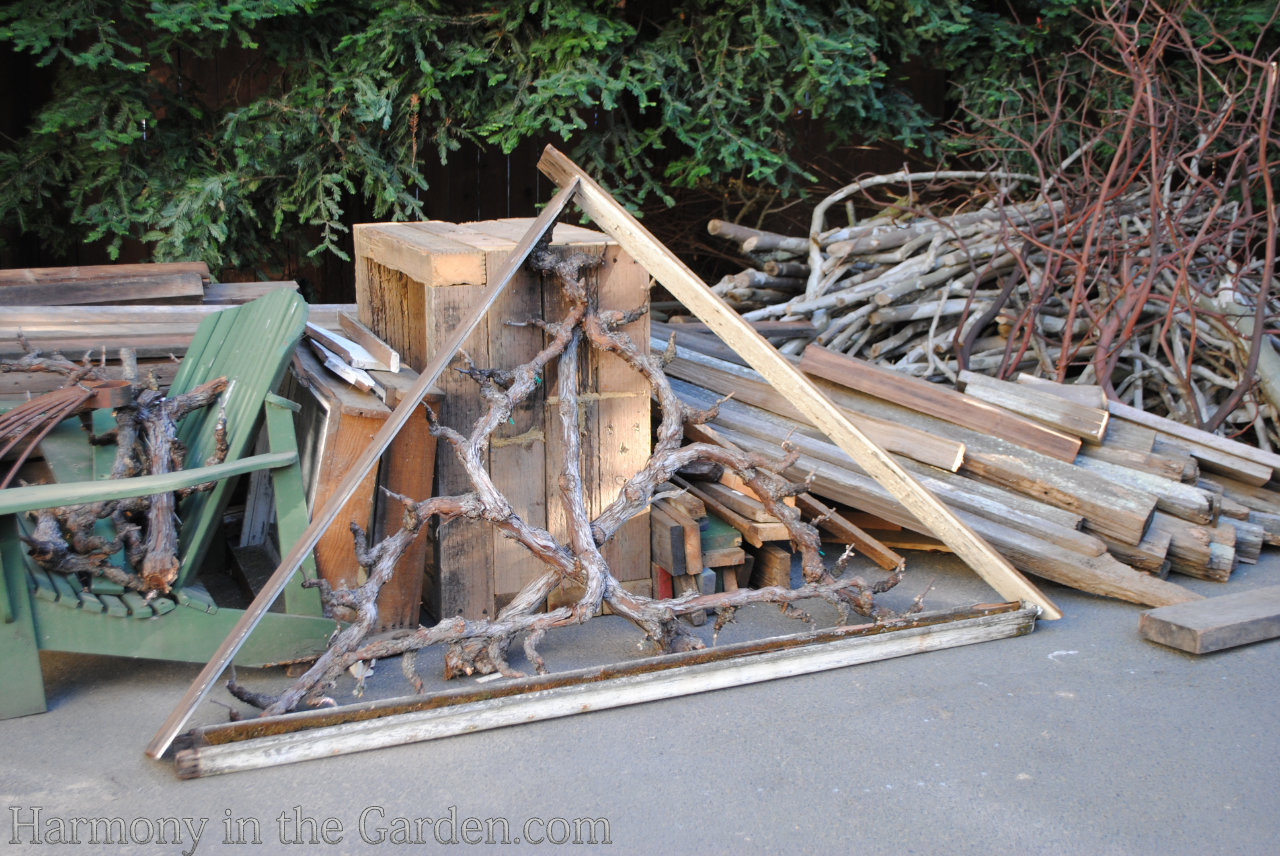 I've always been fascinated with Freeland's piles of interesting shaped twigs, his stacks of old grape-stake fencing, and artfully displayed watering cans, antique sprinklers, and hoses.
In just a moment, you'll see they've found their true purpose in life!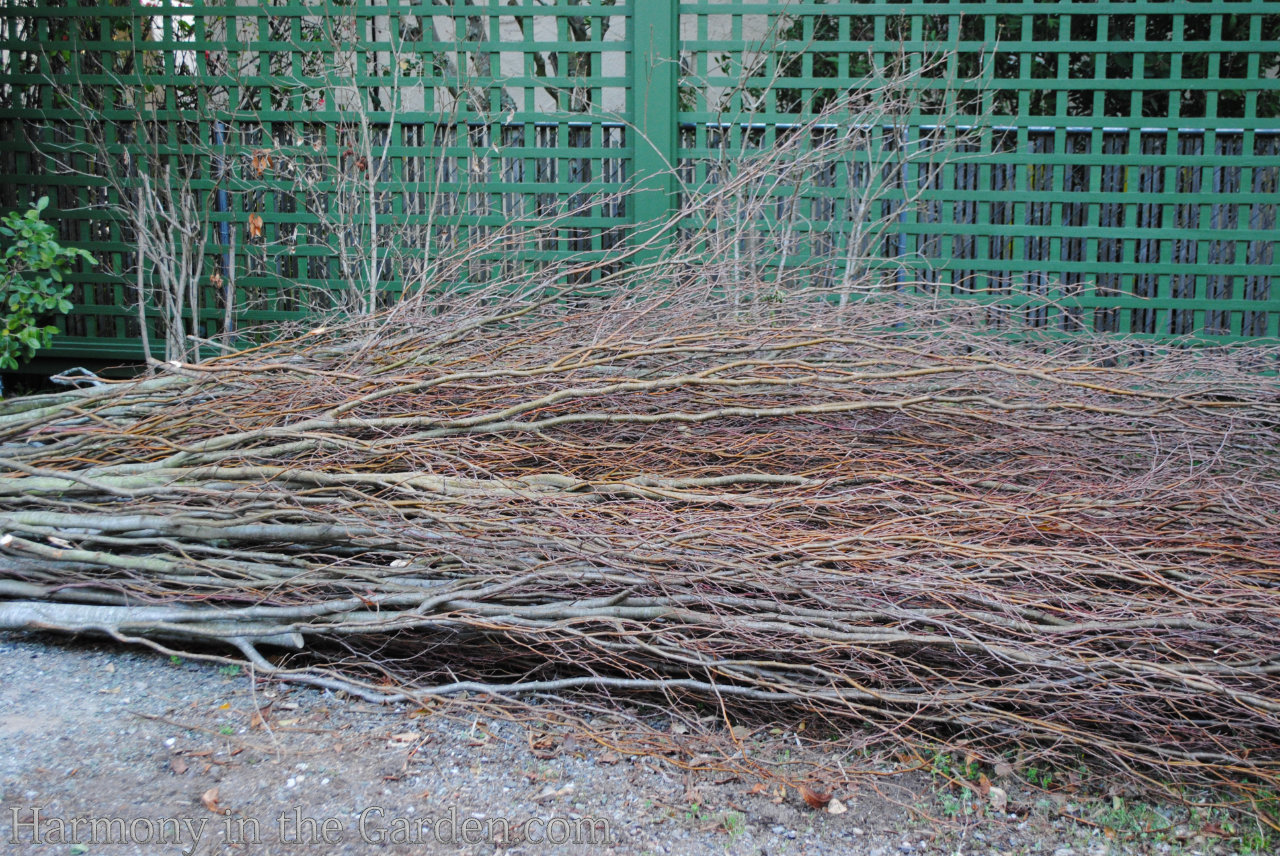 In the center of their large 1-acre garden is a colorful and whimsical cutting garden.  In this area, flowers happily mingle with herbs, edibles, and Freeland's garden art.  And now there's a new focal point – Sabrina's Temple.
Directly across from the temple's entrance is the colorful tool shed, with Freeland's fabulous green cloches anchoring the corners of each garden bed.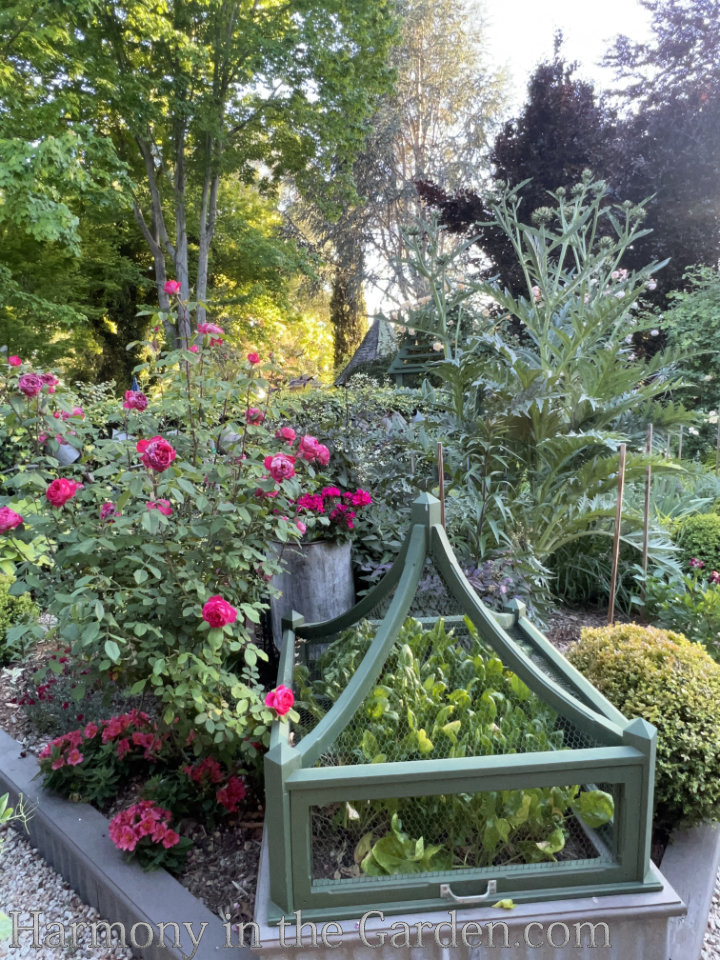 Aren't these the most wonderful cloches you've ever seen?
Over the years, dozens and dozens of readers have emailed me, asking where they can purchase these.   
Alas, I'm sorry to say they're not for sale. 
However, I hope they inspire you to make a simplified version for your own garden (and if so, please send a pic so we can all see!)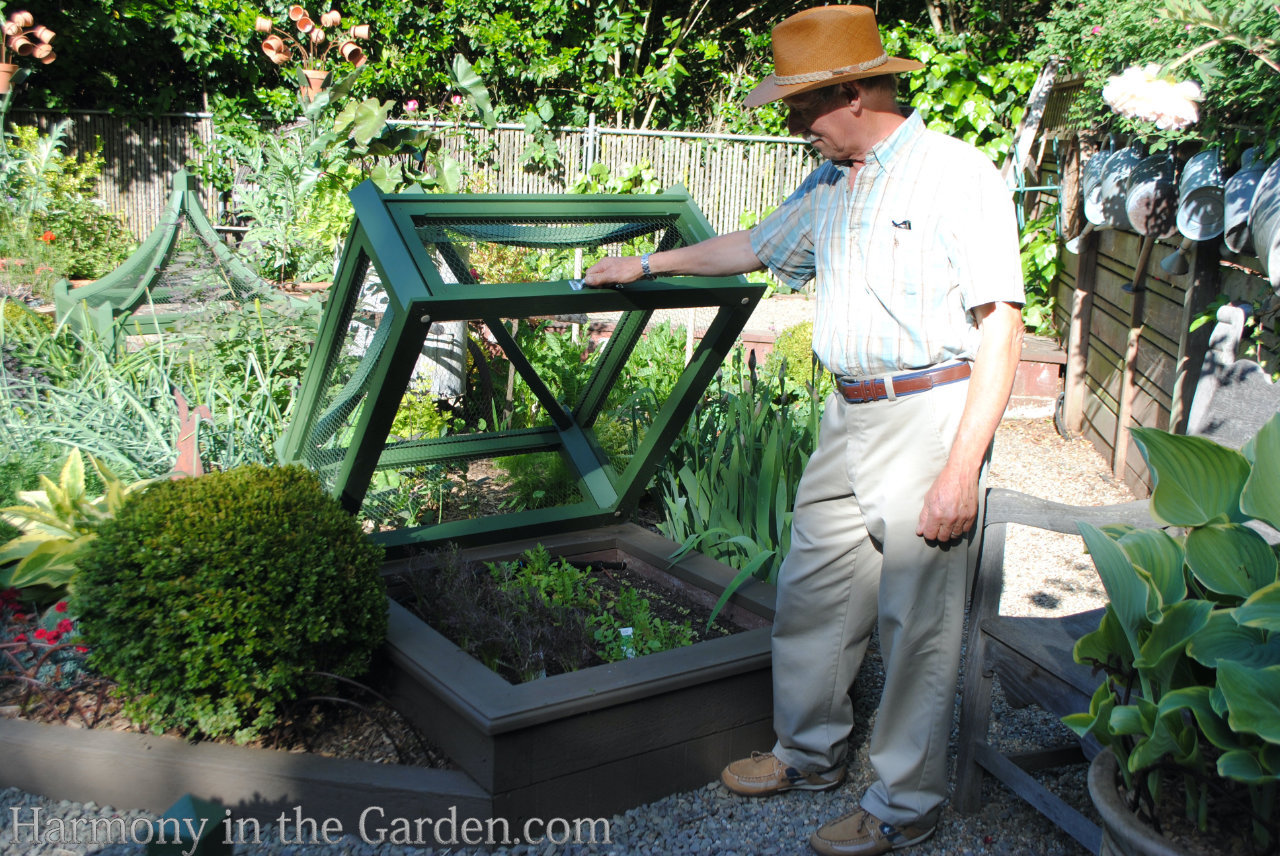 In the center of the cutting garden is this amazing antique urn with a twist – flower pots instead of flowers.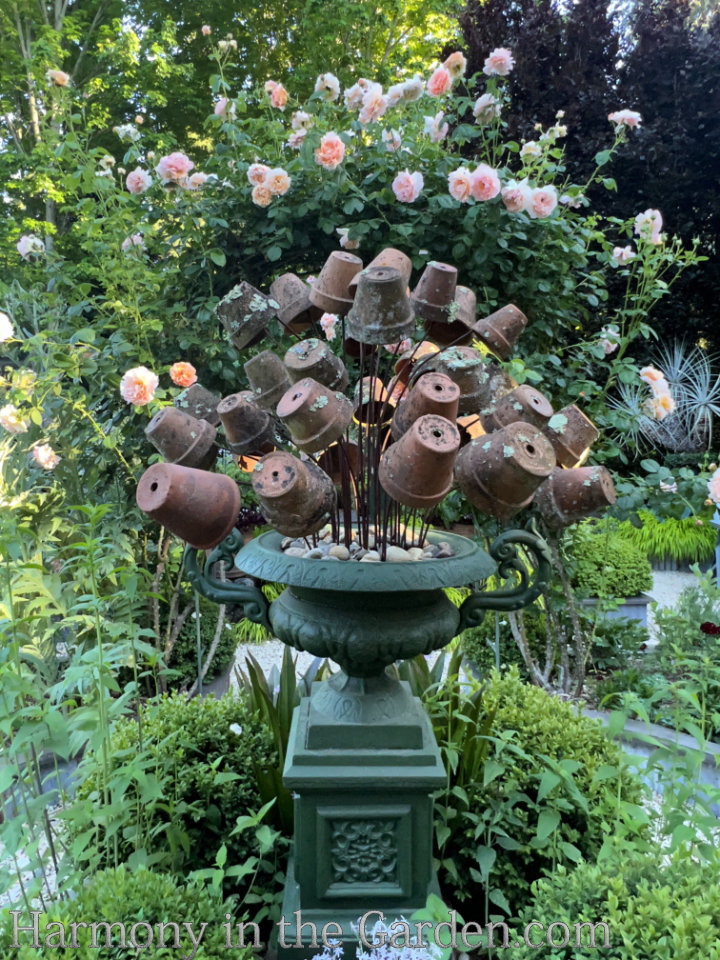 I re-visted this garden a few months ago and loved how the pots have aged over time!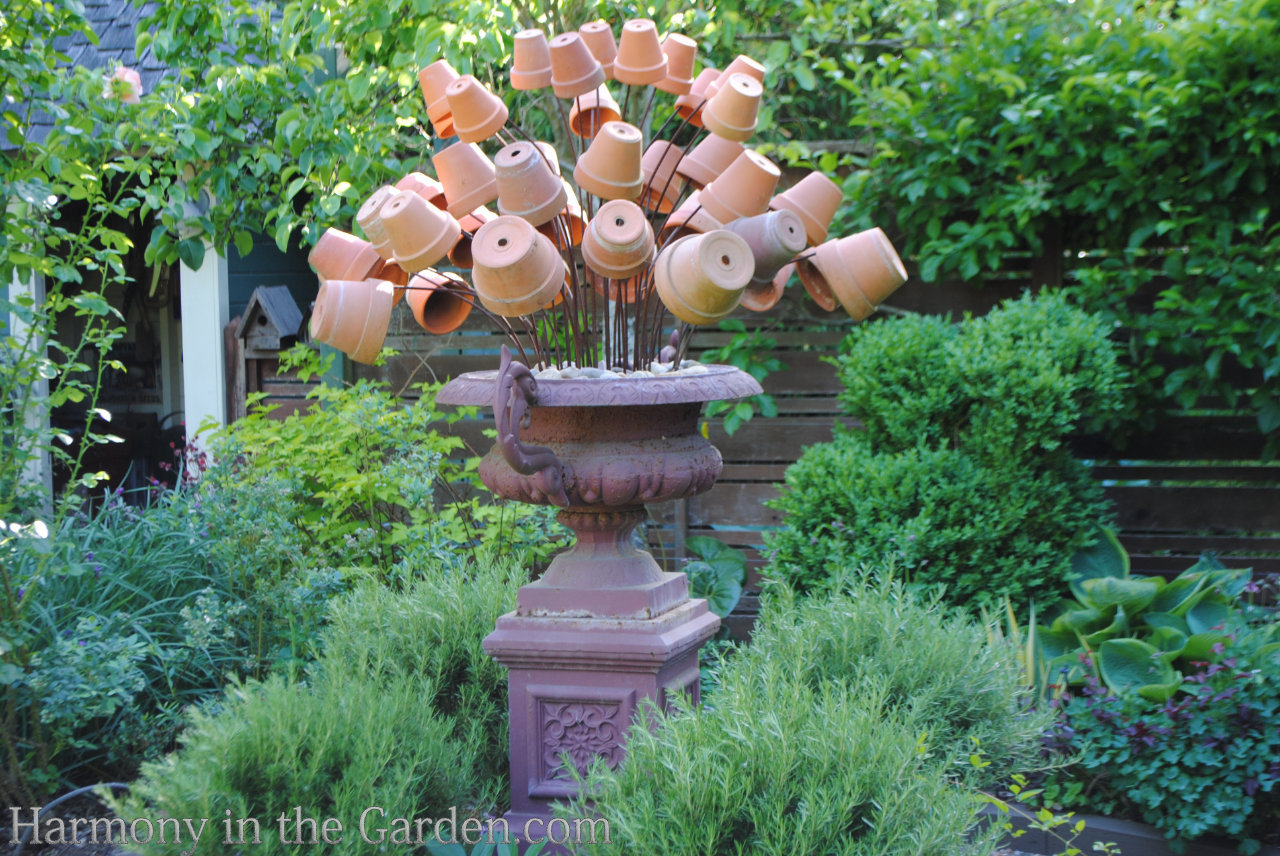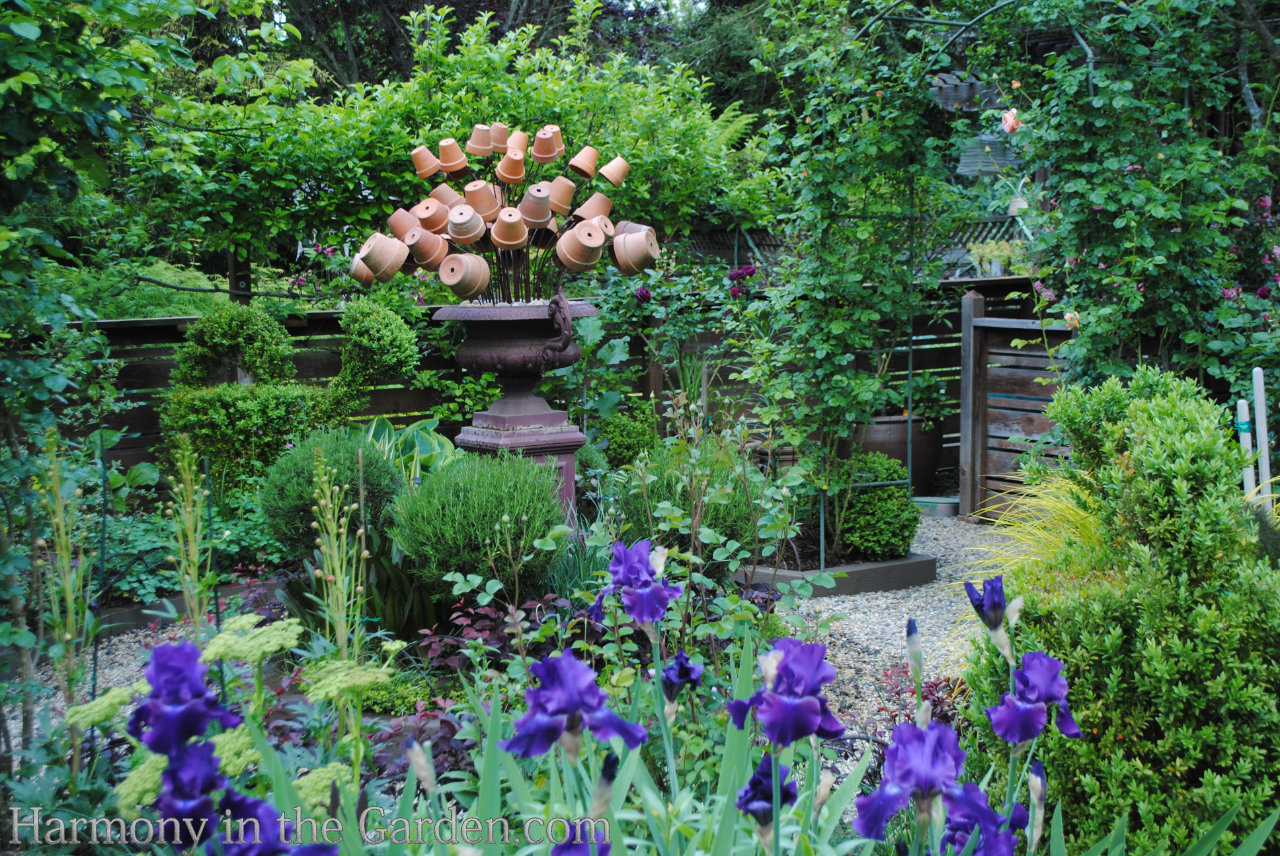 Transforming vertical surfaces
Surrounding the enclosed cutting garden are several garden 'rooms.' Enclosing the individual rooms are fences that double as easels to display Freeland's art.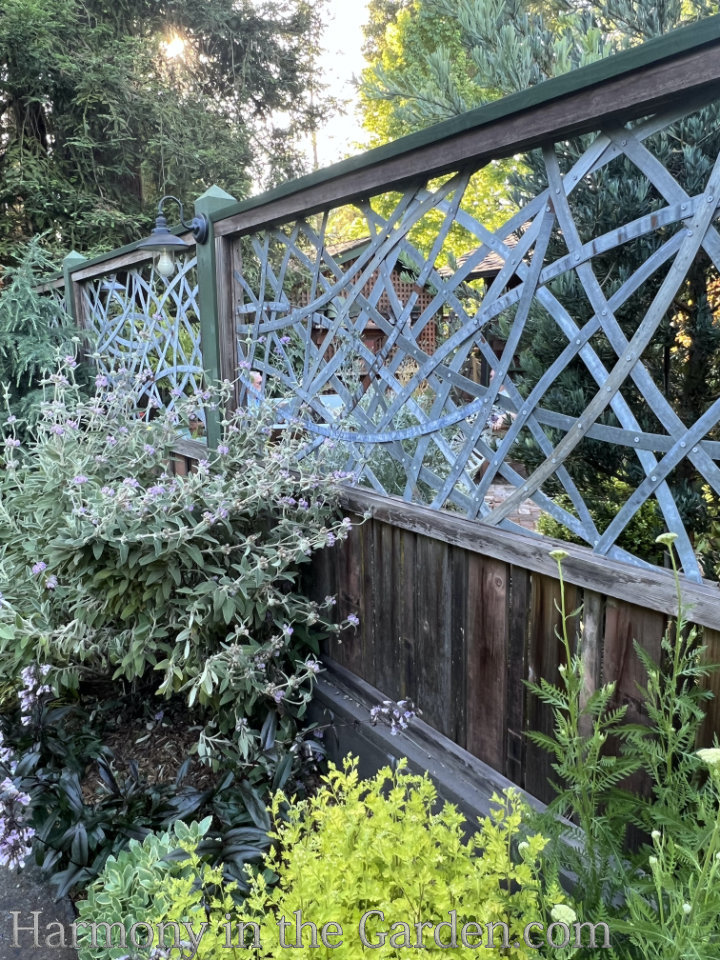 The metal rings that surround wine barrels (called bilge hoops) are transformed into fence lattice and woven to form a chair that's surprisingly comfortable!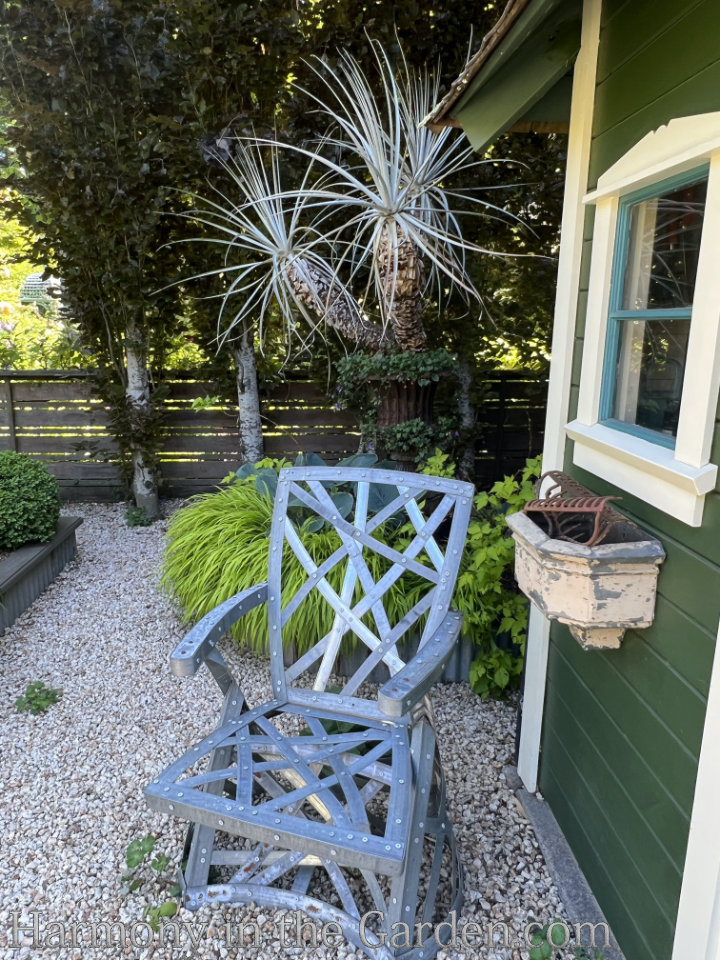 The Tanners love the wildlife that visits their garden. 
Their favorites are the pair of owls that live in a giant tree, the fox that quietly creeps along their back fence (hoping to snack on Cluck, their 9-year-old chicken), and the frogs that live in their pond.   
But it's the birds that bring them the most joy.  Lucky birds who get to live in one of Freeland's bespoke birdhouses!
Arbors, gates, tuteurs, and more
Not only am I amazed at Freeland's boundless talent, but also the skill at placing such a staggering amount of artwork in the garden.
It would be pretty easy to go down the 'uh oh – someone's gone down the wrong road' path, but in this garden the art seems right at home.  A rare gift, indeed!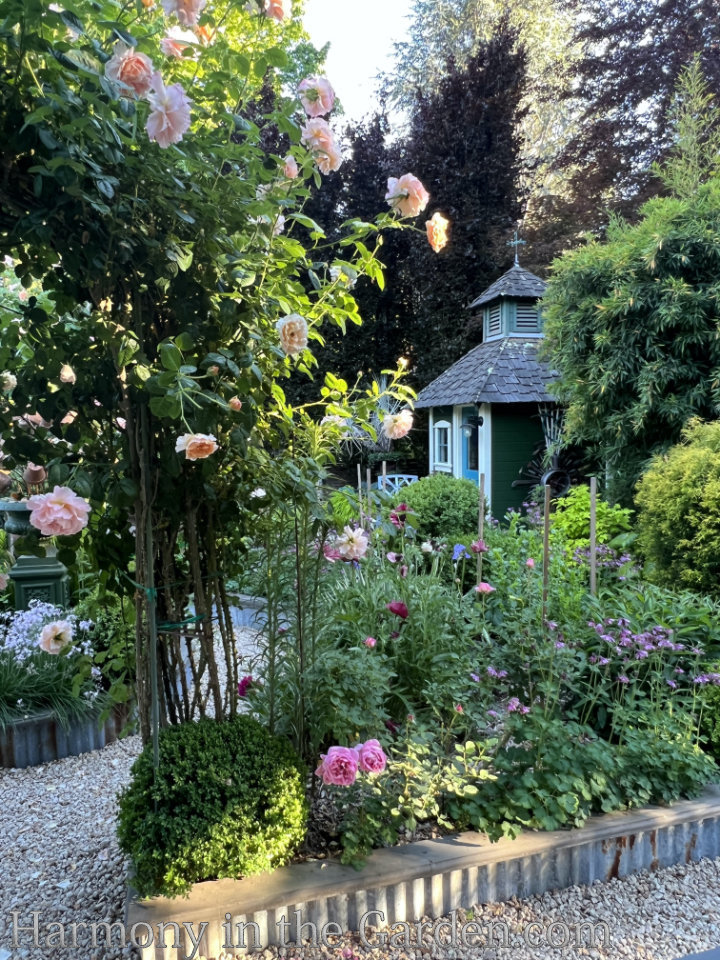 I hope you've enjoyed the tour of one of my favorite gardens of all time, and more importantly I hope its inspired you to go out into your own garden and create!