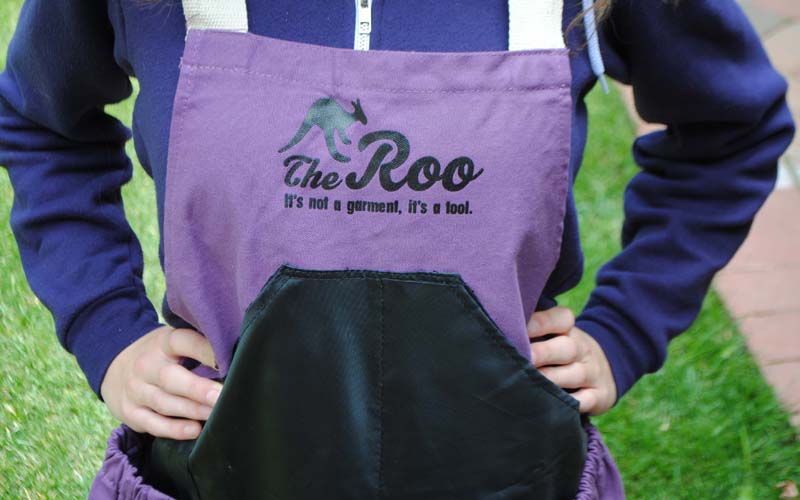 If you're like me, you've probably returned from a supposedly quick and casual stroll through the garden with your shirt flipped up in an attempt to to hold all the tomatoes, plums or apricots that were just begging to be picked.
After dirtying umpteen clean shirts, I don't know why I venture outside any longer without a small basket or colander in hand to pick the daily harvest.  Yet I still do.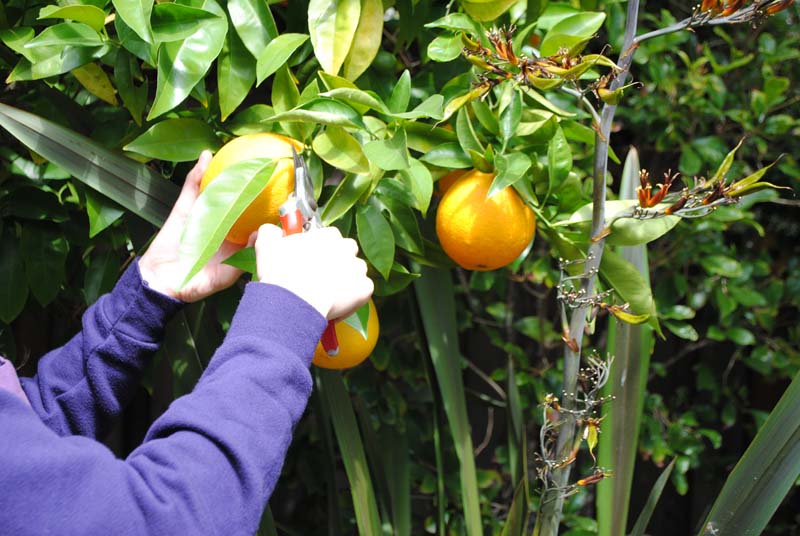 Which is just one of the reasons why I have enjoyed using the Roo Garden Apron.
When it arrived in the mail, the timing couldn't have been better as my orange tree's branches were drooping and heavy with fruit.
These oranges don't easily snap off the stem, instead requiring two hands to remove them.  One hand carefully clips the orange, while the other holds it so it won't fall on the ground.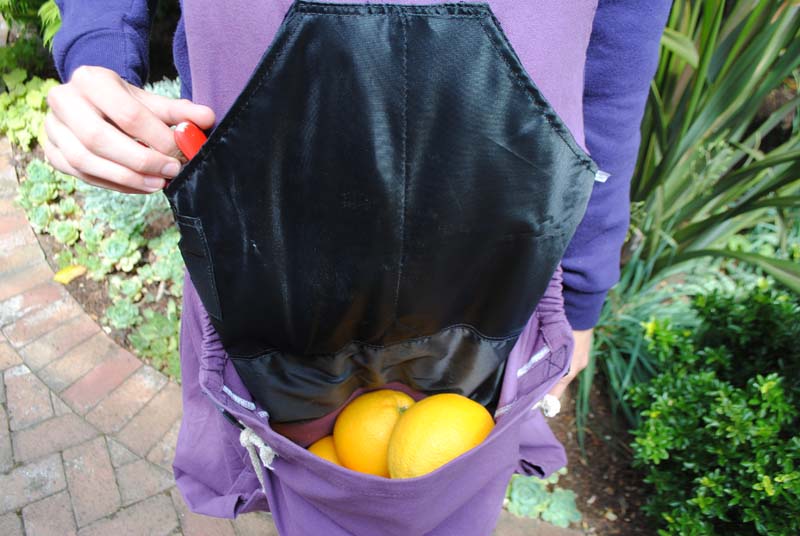 The oversized pocket means both of my hands are now free to clip and remove the fruit, simply dropping the oranges into the pocket below.
And not only does the apron have a giant-sized pocket, but it has 2 smaller pockets at the top that can easily hold a pair of clippers, cell phone, ipod or whatever else you might need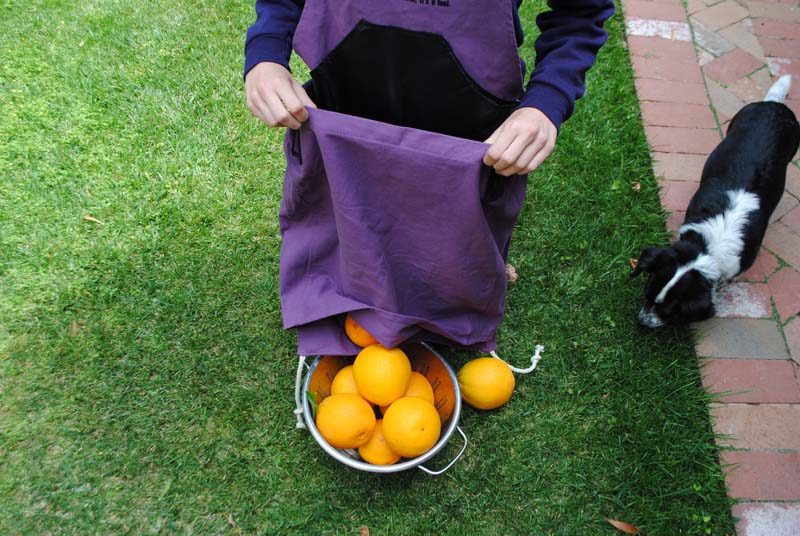 The pocket holds over a dozen of my oversized oranges, and while they may be a bit heavy (ha!) I'm finally able to harvest them with zero hassle.
Another unique feature of this apron is a handy little rope-tie which hooks and holds the bottom of the apron to the top (keeping it closed).
Once you 'unhook' it, the fruit falls through the bottom into whatever container you desire.
Pretty clever, if you ask me!

Okay, now for the fun part!  The kind folks at Roo Apron are offering one here to a lucky winner.   Just leave a comment  below, letting me know what you'd use the apron for (weeds, fruit, dead-heading, veggies?) and I'll pick a random winner by midnight, July 31st.  It's that simple!
Oh, and please remember that I won't be able to respond to your comments as it'll mess up the random number generator (but that doesn't mean I don't enjoy reading what you all write, because I do!)
………………………………………………………………………………………………………………………………………………………
******UPDATE:  We have a winner!  Congratulations Sara (at [email protected]) – you won the apron!  Thanks for playing, everyone and I hope you all have a lovely day!******
A few more details:  The winner will be randomly chosen by midnight , July 31st, and contacted within 24 hours. If the proposed winner forfeits or does not claim the prize by August 7th, the prize will be re-awarded based on the sponsor's sole discretion. Please provide your name and email to enter this contest, so I can immediately contact you if you win. The winner agrees to allow his/her first name to be mentioned in conjunction with this giveaway.
The number of eligible entries will determine the odds of winning. This giveaway is limited to U.S. residents only, who are over the age of 18 years old. No purchase necessary to win. This sweepstakes is void where prohibited by law (not exactly sure where this might be, but I'd sure hate to live there).  By entering this giveaway, you are agreeing to these conditions.
Disclaimer: This is a sponsored post (which means the apron was provided for me to review). All expressed opinions, however, are absolutely and without a doubt, my own.  Trust me, I receive products to review all the time and very few actually inspire me enough to write about them!
Best of luck everyone!