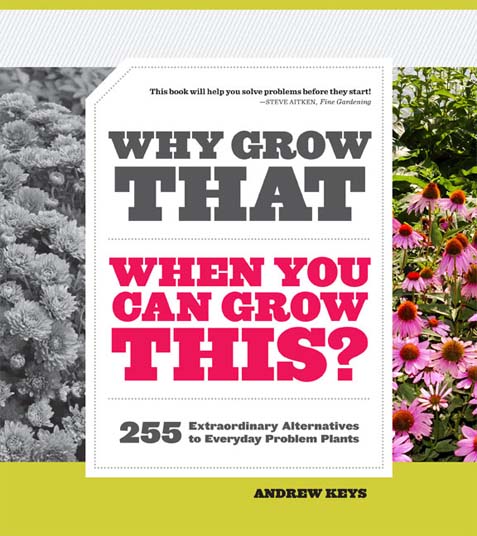 I'm thrilled to introduce one of the best books to hit the stands this year – Why Grow That, When You Can Grow This, by  my good friend Andrew Keys (Timberpress, 2012). Now you may be thinking "Oh – she's clearly biased, no doubt, since she just said they're good friends."  Fair enough.  But if that were the case, I would just say something polite, like "enter now for a chance to win!" and not gush on and on like I'm about to do. First, let me tell you the main reason why I'm such a fan of this book.  Having had my landscape design company for 12 years now, I've had to tell so many people, time and time again, why peonies and lilacs won't really thrive in our mild-climate gardens.  I'm constantly having to think of ways to let them down gently, after hearing about their childhood memories spent picking lilacs at their grandmother's east-coast home.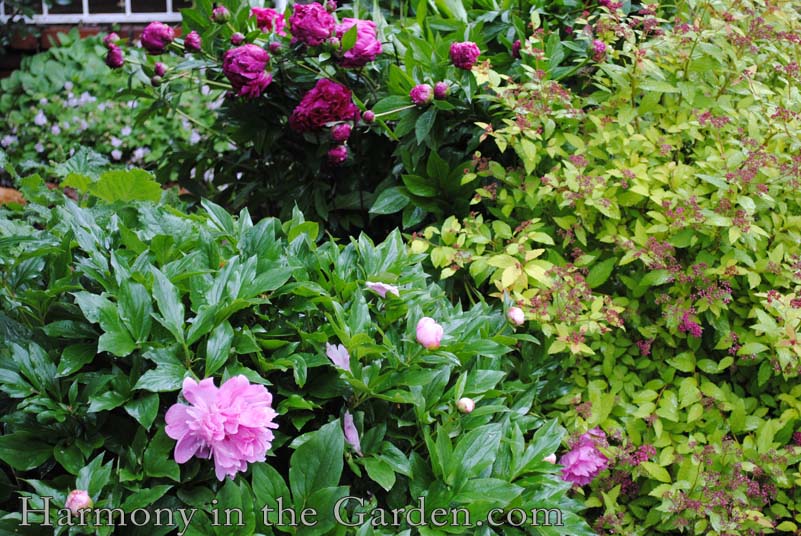 Or, another common scenario is the frustration felt by many of my clients as a result of their poorly performing hostas.  After seeing photo after photo of these glorious plants in just about every garden magazine, many gardeners are lured into thinking they'll thrive here, as well.  After a few months, however, they wonder  why their hostas look like they took a trip through a paper shredder (hint: snails love warm weather and hate the snow).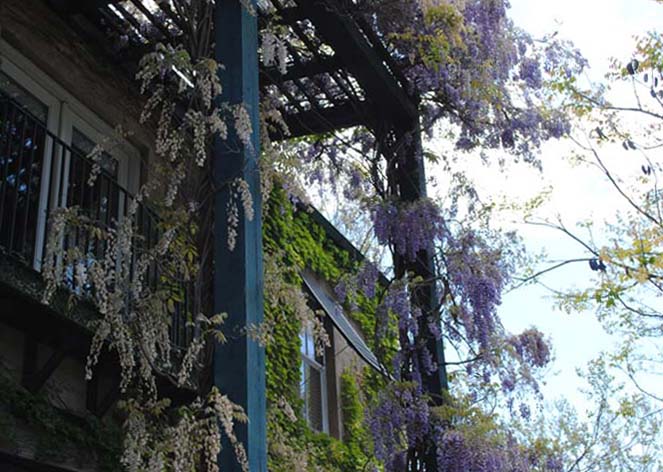 Secondly, with so many plants from which to choose why pick something for your garden that's a pain in the you-know-what?  Think about that tree, shrub, vine or perennial you're about to purchase as it might come along with a ton of baggage ( only 1-week of blooms, invasive roots, short life span, turns into a bug-condo every year, etc.) As the subtitle says, this book offers "Extraordinary alternatives to everyday problem plants" – 255 plants to be precise.

Third, Andrew is a super funny guy with a very dry sense of humor. something that isn't often reflected in garden books.  Not so with this one!  Comparing the garden to your local highschool quad, Andy paints quite a picture.  When talking about the beautiful (when deciduous, that is) Harry Lauder's Walking Stick he says: "it's great off-season eye candy, but like that cool kid with all the piercings, Harry may not age well."  Or, about the often-overplanted Daphne, he says: "Everybody wants a date with Daphne, but Daphne is notoriously fickle."  Seriously – this is funny stuff, while at the same time providing lots of creative substitutes that will give your garden more bang for its buck. Fourth, you will without a doubt walk away with a long list of new plants to try.  As a writer and garden designer, I'm aware of a lot of plants out there, many of which haven't even been introduced to the market yet.  However after reading this book, I realize I don't know as much as I thought I did about plants!  Andy is a plantsman through and through.  He looooves plants, and his passion shows.  After reading this book, I have my own list of new-to-me plants to try this spring, including a less-thuggish 'Morning Calm' campsis grandiflora vine and a tidy 6-foot  'Rooguchi' clematis vine.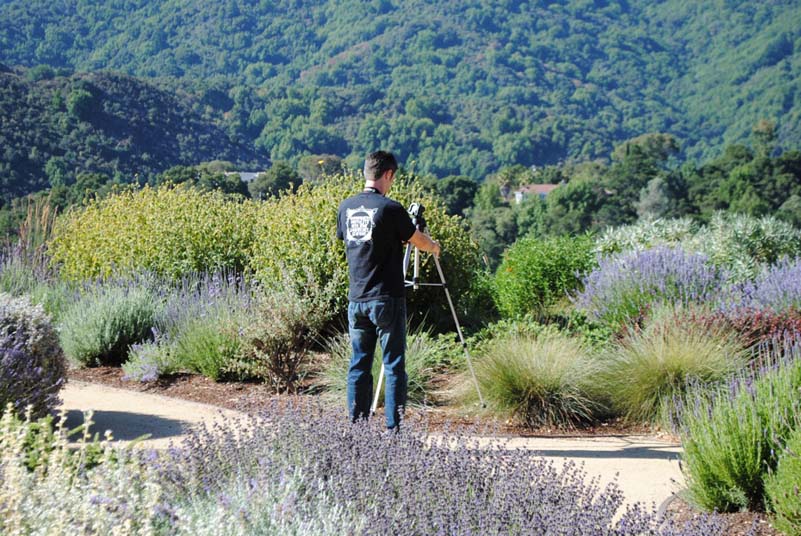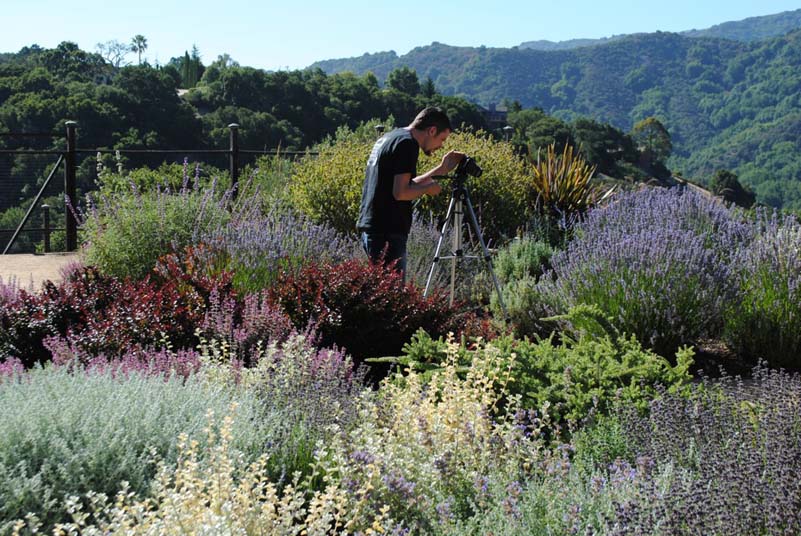 Having known Andrew for awhile now, I can personally vouch for his passion for plants. For example, one of my favorite things to do is touring gardens throughout the country with fellow garden designers, sometimes including Andrew.   I quickly learned that he and I won't be strolling the garden together, discussing this plant or that, but instead I'll be left alone to watch him photograph and document his latest discovery.  Once he sees a new variety, he's off and running. See what I mean?  sigh….

  Here's where it gets fun. If you'd like to hear a little more about Andrew, Susan Morrison and I conducted an interview with him not only discussing more about the book, but also a little more about Andy, himself.  It was fun to turn the tables on him, as he's usually the one interviewing folks for his Fine Gardening podcast, Garden Confidential. [soundcloud url="http://api.soundcloud.com/tracks/70391330″ params="color=ff6600&auto_play=false&show_artwork=false" width=" 100%" height="166″ iframe="true" /] Here's how to enter the contest.  If you'd like to win a copy of this book, just leave a comment here.  And to double your chances of winning, head on over to Susan's blog, to leave a comment there.  Couldn't be easier, right?  We'll both pick a random winner by midnight, December 19th.   Oh, and please remember that I won't be able to respond to your comments as it'll mess up the random number generator (but that doesn't mean I don't enjoy reading what you all write, because I do!) ………………………………………………………………………………………………………………………………………….. UPDATE:  Congratulations Jeavonna Chapman!  You're the lucky winner of this book!  Please email me your address and we'll get a copy out to you ASAP.  Thanks again, everyone, and Happy Holidays!! The number of eligible entries will determine the odds of winning. This giveaway is limited to U.S. residents only, who are over the age of 18 years old. No purchase necessary to win. This sweepstakes is void where prohibited by law (not exactly sure where this might be, but I'd sure hate to live there).  By entering this giveaway, you are agreeing to these conditions. Disclaimer: Timberpress gave provided me with a copy of this book to review.  All expressed opinions, however, are absolutely and without a doubt, my own.  Trust me, I receive products to review all the time and very few actually inspire me enough to write about them! Best of luck everyone!

[AMAZONPRODUCT=1604692863]