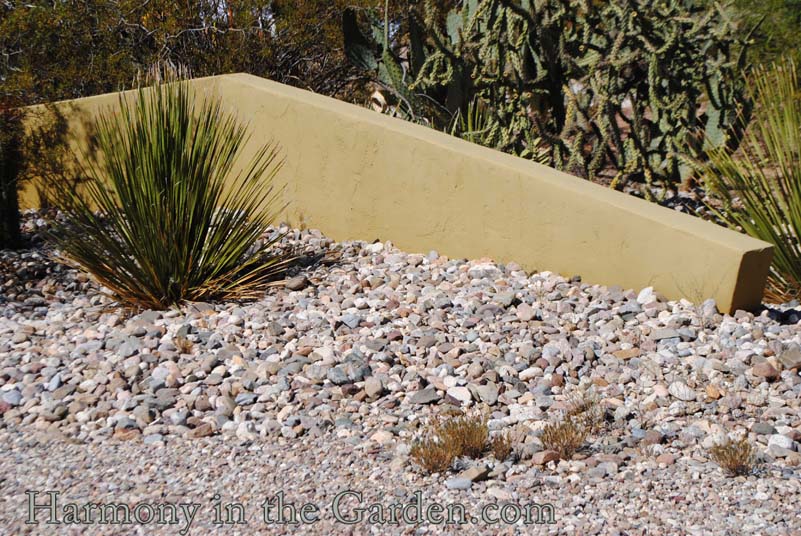 While visiting Arizona last month I couldn't wait to tour a few private gardens to see first-hand how these determined and creative gardeners deal with All. That. Heat.
Driving through Tucson's wide suburban streets, where the homes and landscaping tend to blend together, my heart skipped a beat when I noticed this garden's 'fence'.
Not your typical suburban garden.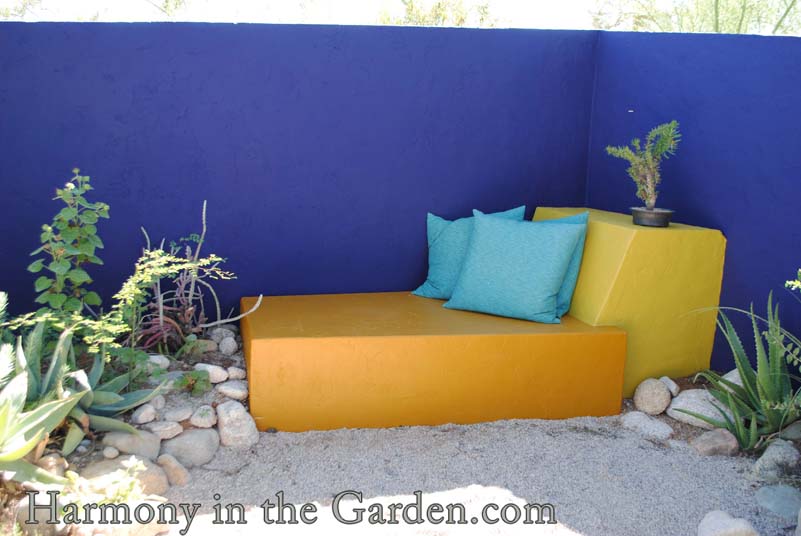 Welcome to Alan Richard's colorful paradise!
Walk inside the front courtyard and you're immediately hit with a blast of brilliant color.
Not just any color, but deep, rich shades that counteract the sun's tendency to create a sea of washed out browns and grays.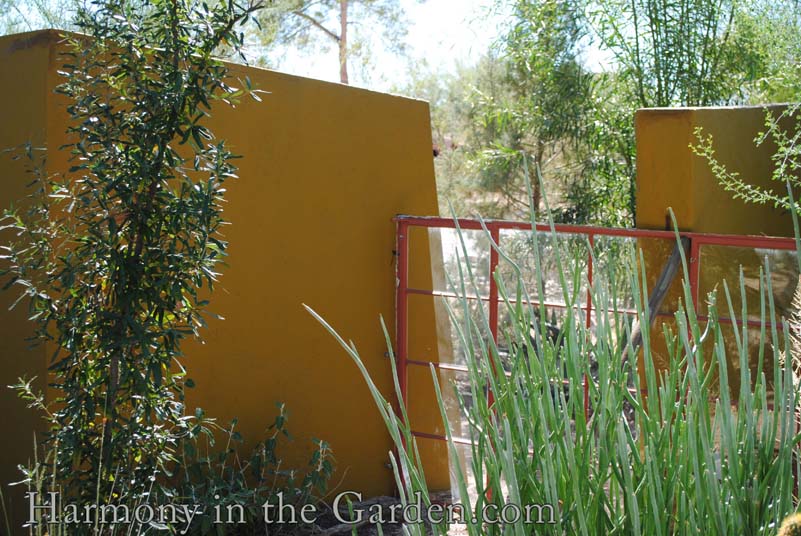 I love the color and placement of this recycled window, creatively bridging the gap between these asymmetric walls.
It keeps the critters out, while allowing you to peek beyond into the surrounding areas – brilliant!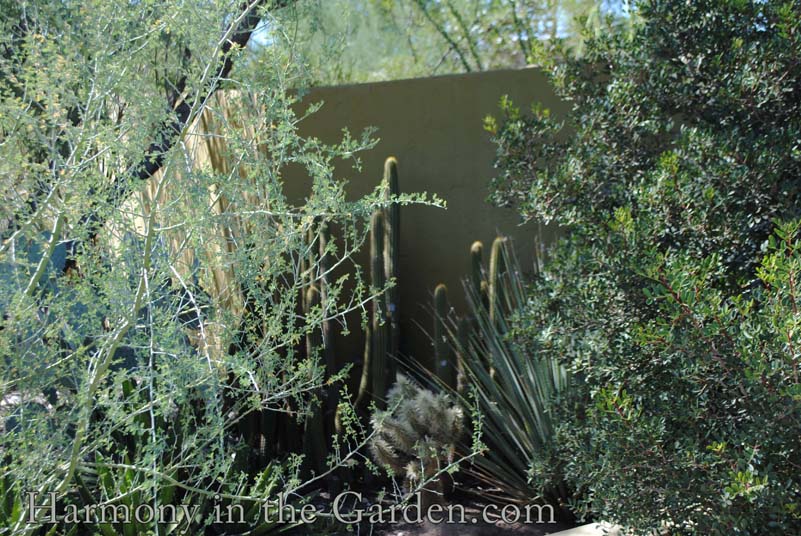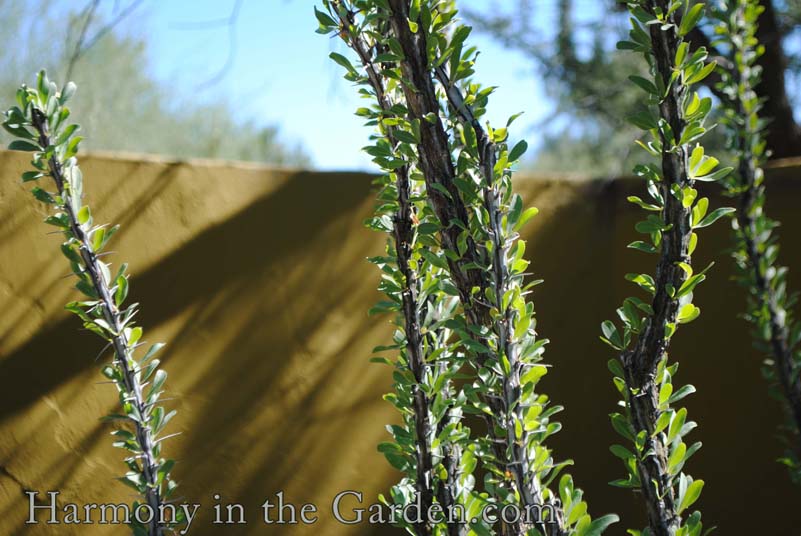 No two walls are the same size, shape or color yet all of them act as the perfect backdrop for his collection of arid and structural plants.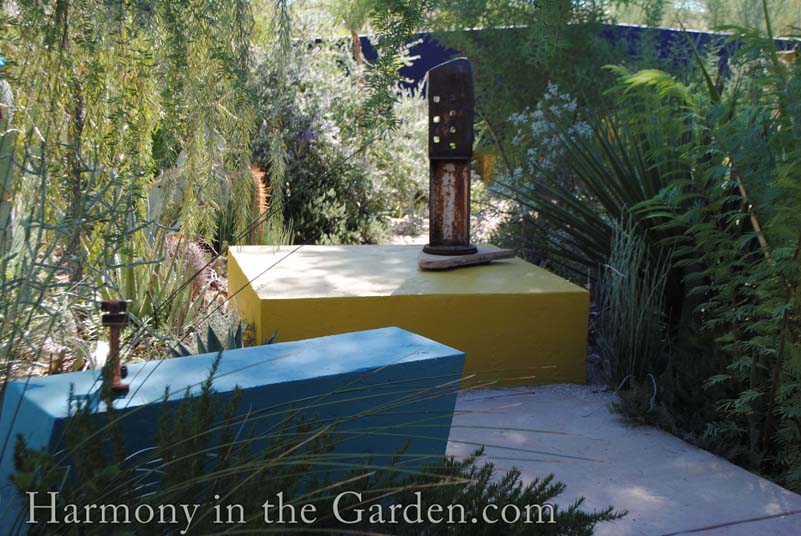 Scattered throughout the garden are plenty of asymmetric concrete seating areas, all brightly colored, all strategically placed beneath the shade of many of the tall and wispy trees.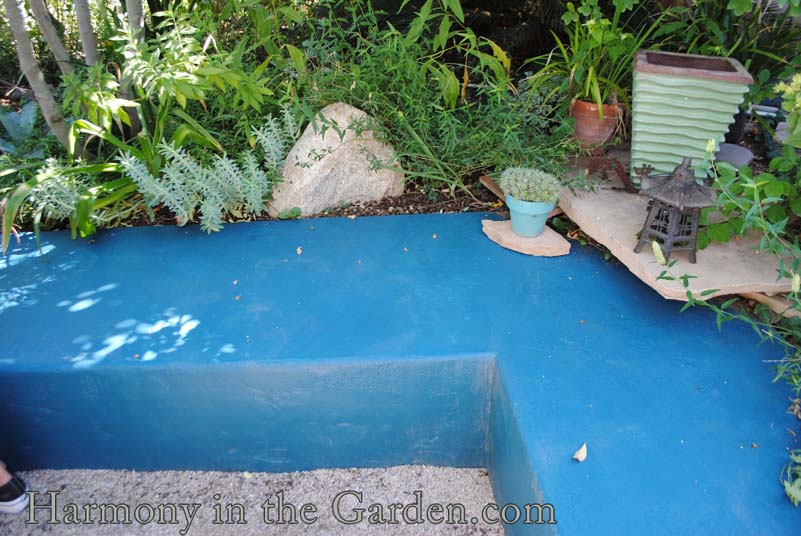 Enter Alan's rear garden, and you're hit with many shades of blue, taking the form of more seating areas, fountains, large and small containers, even the plants within the containers.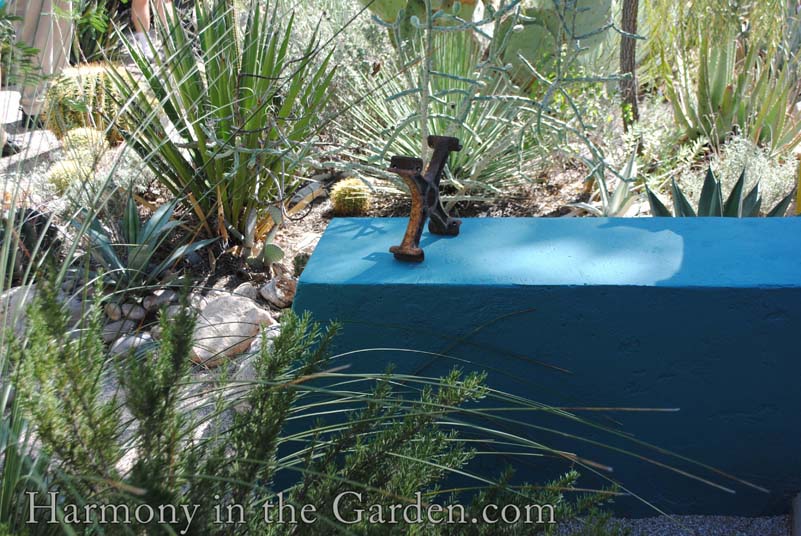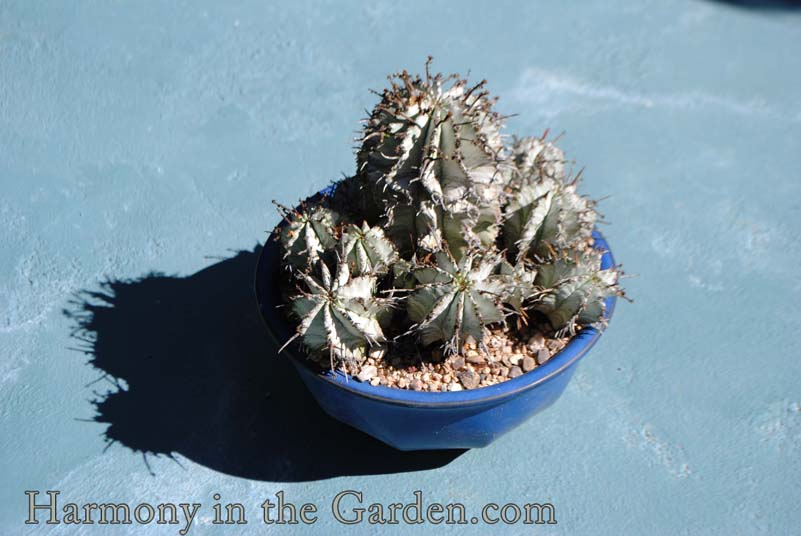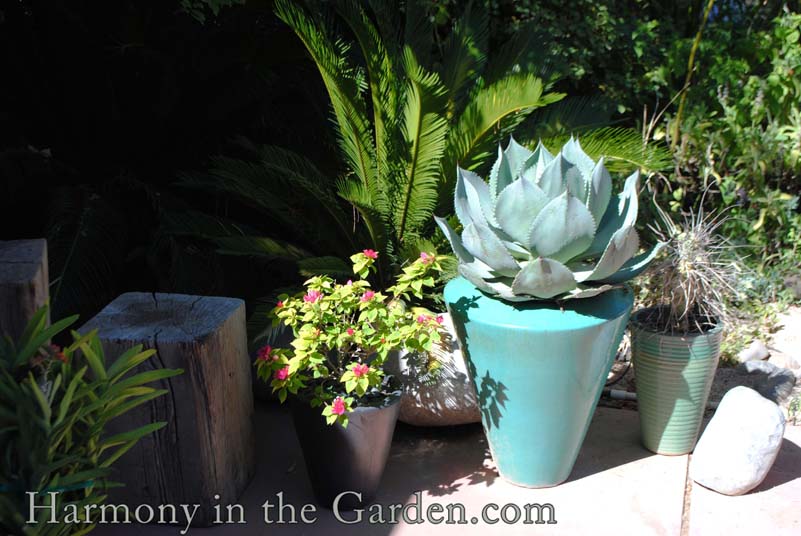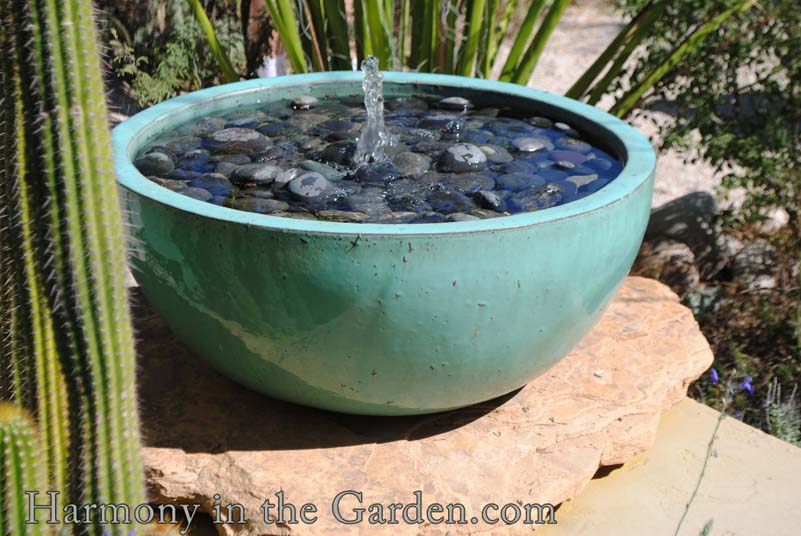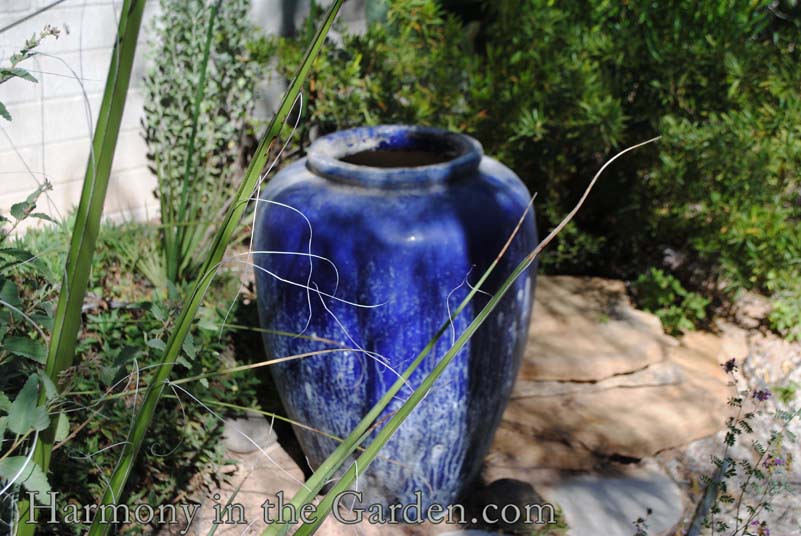 Don't you feel cooler just looking at all the blue?
A clever solution to help the mind deal with All. That. Heat.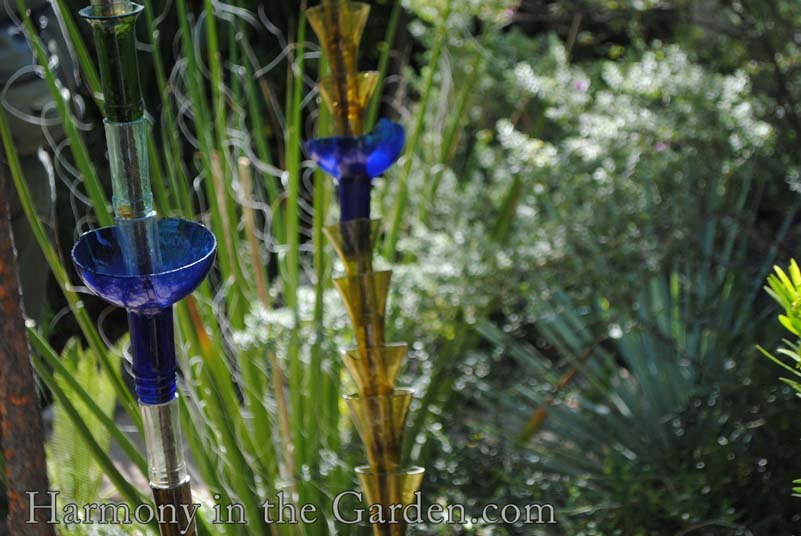 Even the artwork was created with ample doses of blue, like this tower of stacked, broken wine tops reaching for the sky.
A very clever interpretation of the many vertical cactus throughout the garden.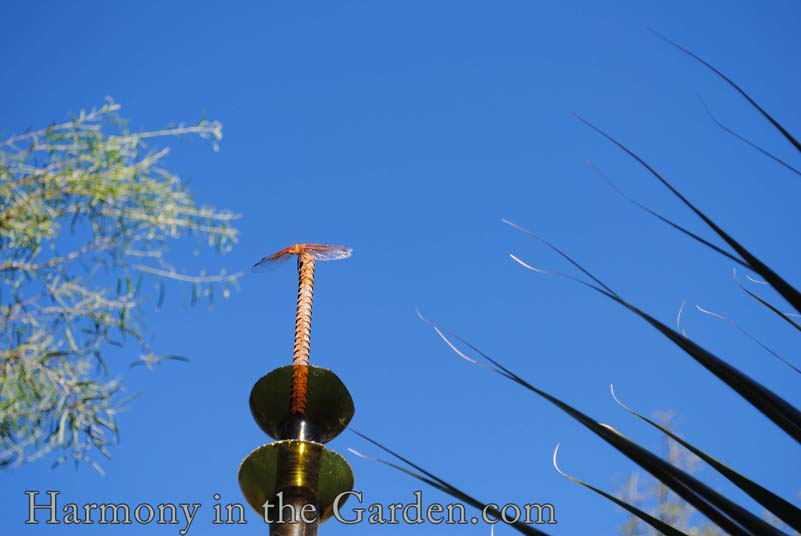 It should come as no surprise that even the dragonflies are colorful in this garden!
While there's something to be said for a green and serene, lush oasis of a garden, it's gardens like these that tend to leave such a lasting impression.
Now that I've returned home, I'm more inspired than ever to start adding bolder colors to the gardens I design.  Let's hope my clients are willing to have some fun!