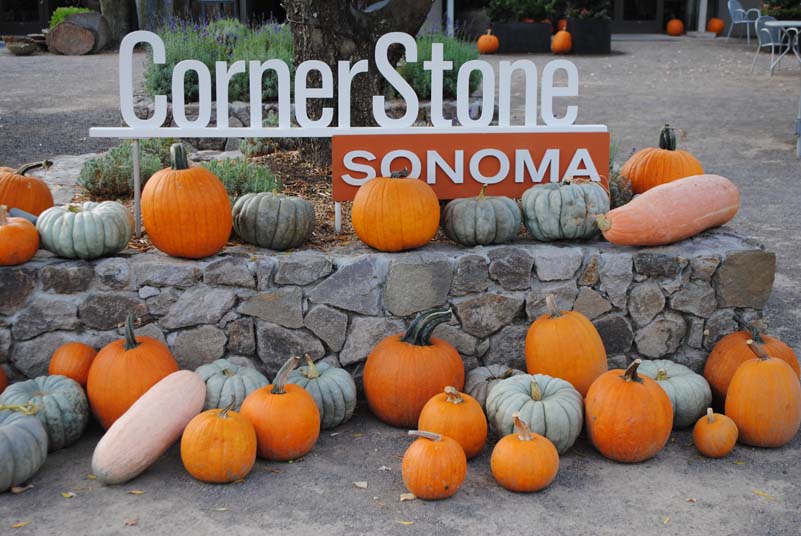 Sonoma's Cornerstone Gardens is one of my very favorite public gardens to visit any time of year.
In my opinion, though, the fall is the best time of all.
Not only are the summer crowds long gone but the colors of fall are just beginning to explode.  No longer filled with grapes, the surrounding vineyards shimmer with shades of gold and red, and fall's soft and slanted sunlight peeks through the olive trees.
And to top things off, the grasses (which have remained a steady source of green and gold throughout the year) are blooming and in their full glory.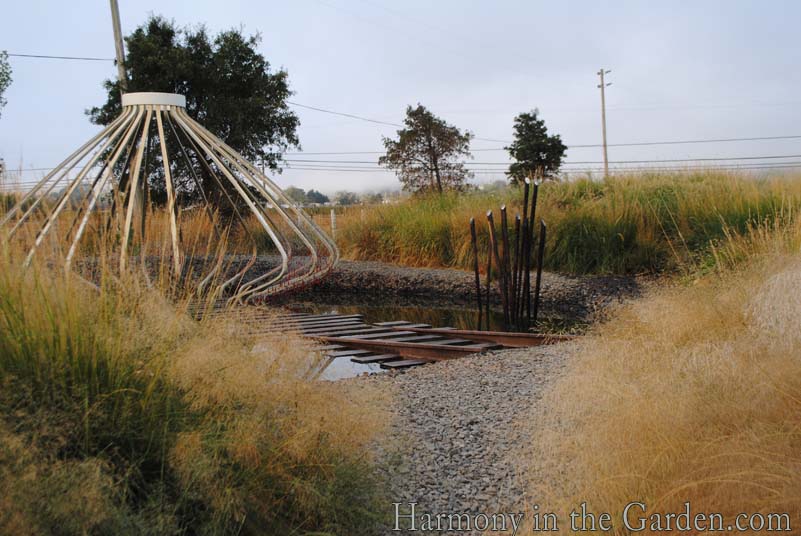 Grasses weave throughout the different gardens ,helping to create  a seamless transition from one space to another.
It was such a surprise to walk around the corner and see this newer installation, titled 'Red Lantern', created by Andy Cao and Xavier Perrot.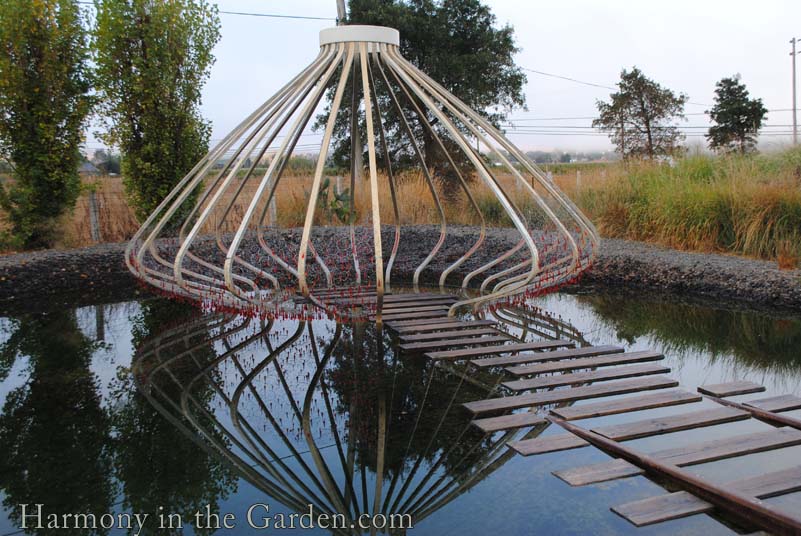 Here's their description of this garden installation:
'The garden utilizes several Chinese-inspired elements referencing the migrant workers who came to California during the mid-19th century Gold Rush and stayed to build the Central Pacific Railroad.'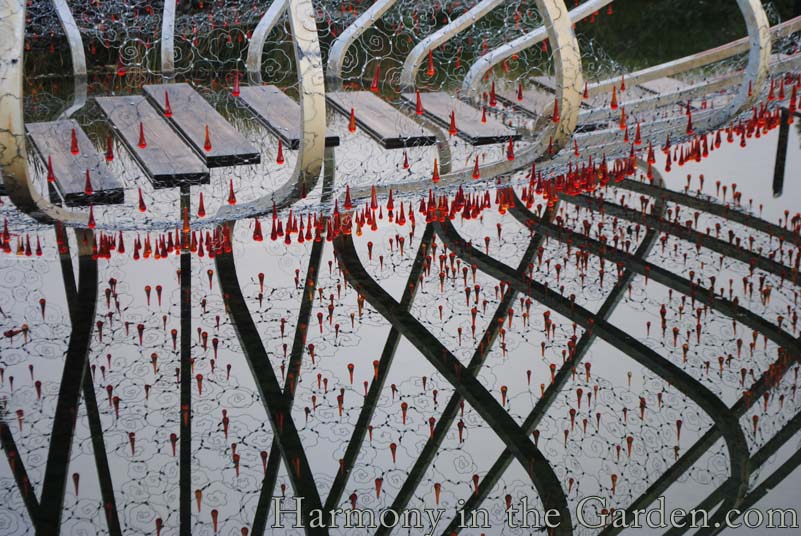 The reflections in the water are nothing short of mesmerizing.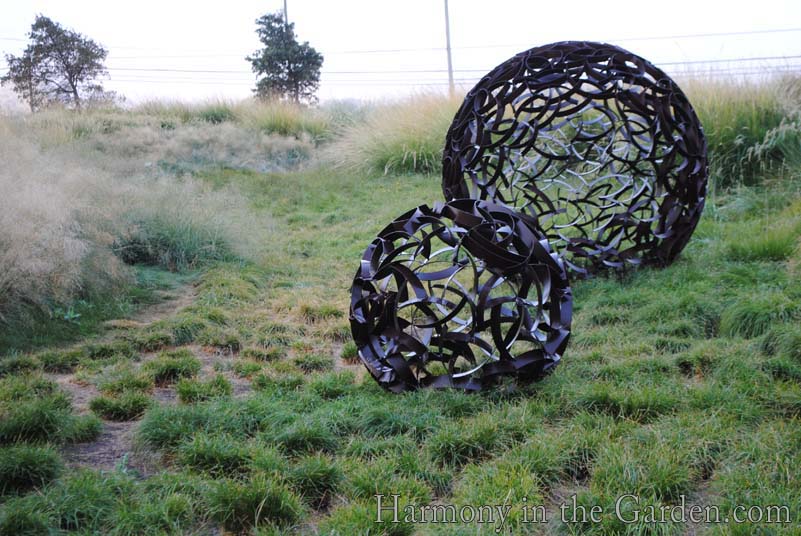 Okay, back to the grasses again.
The casual meadow, with sculptural balls created by artist Maurice Connolly, provides a visual break, bridging the gap between gardens.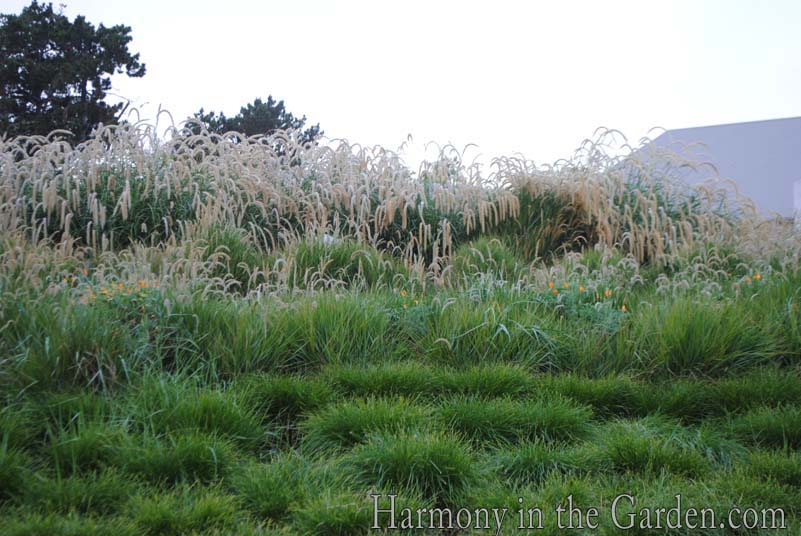 My very favorite garden of all is the Mediterranean Meadow, created by John Greenlee.
His skillful combination of grasses leaves me breathless every time I visit.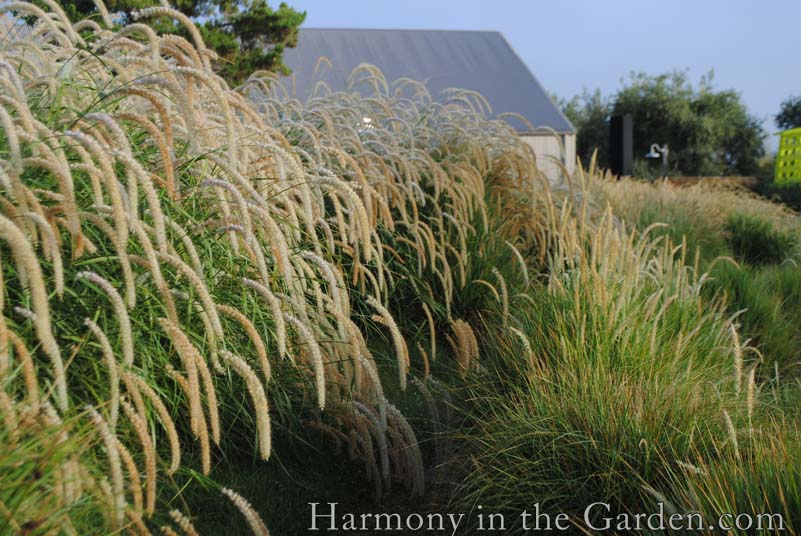 The pennisetum 'Tall Tails' in its prime, heavy with softy arching, chenille-like inflourescens.
The smaller, upright carex divulsa (Berkeley Sedge) further emphasizes the layered effect of this meadow.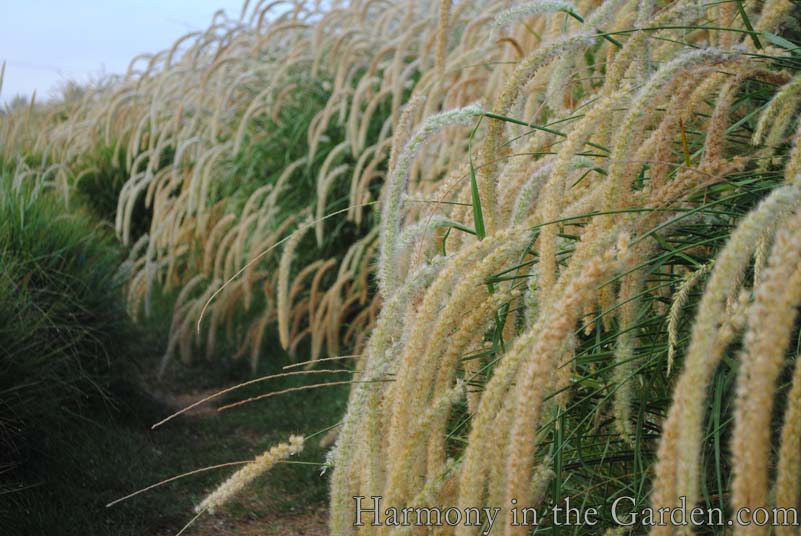 Don't you just want to run like a kid down the pathway, hand outstretched as you go?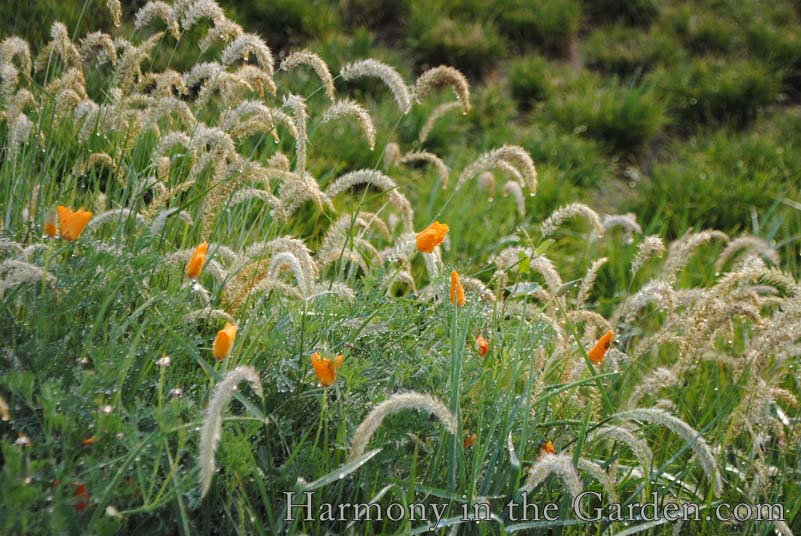 Carex divulsa with California poppies – one of my favorite spring combos ever.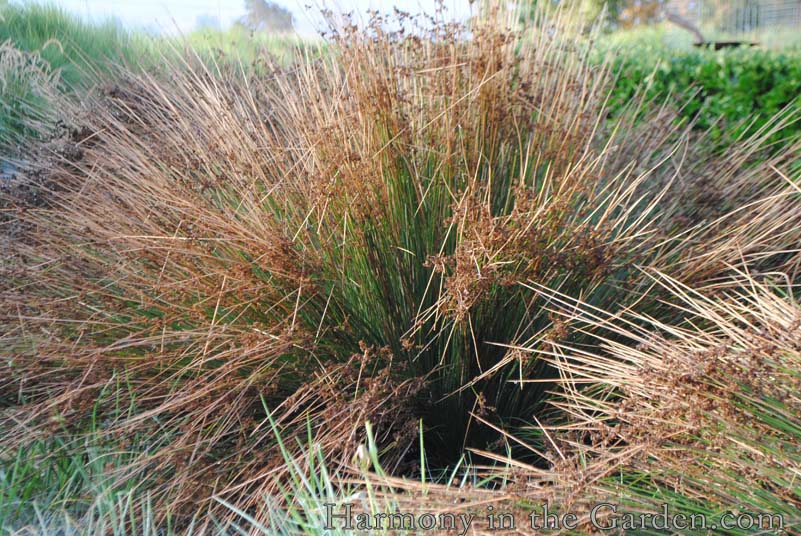 The juncus polyanthemos offers a welcome shot of color mixed throughout the many shades of green and gold of the other grasses.
Lots of visual motion going on here, too, with its stiff and upright form.
Sort of a 'fireworks' effect, don't you think?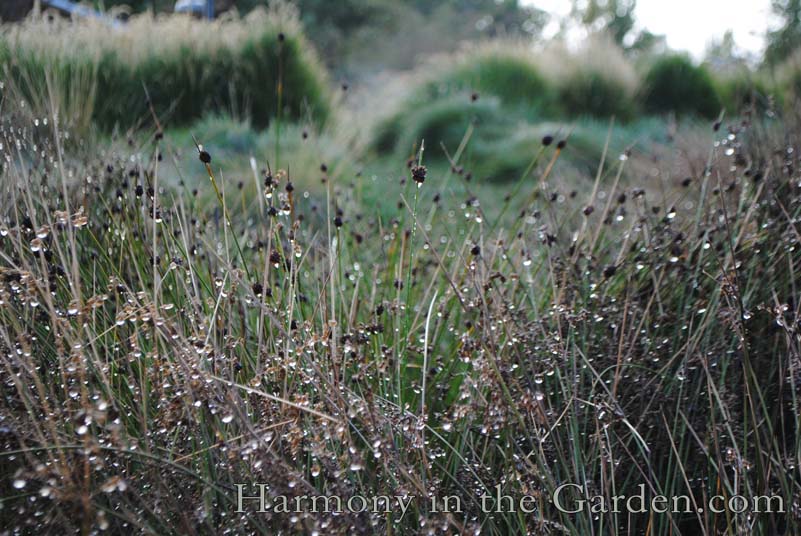 The morning dew clings to the brown seedheads of the juncus, creating a sparkling diamond effect.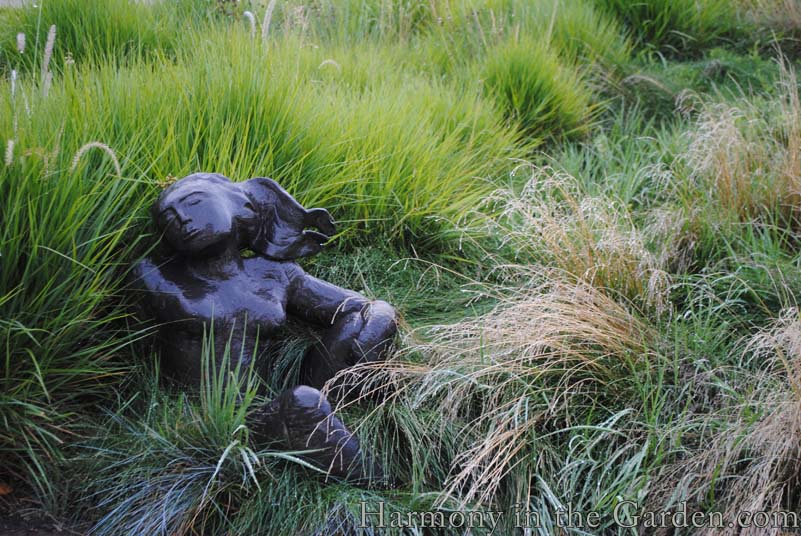 In my opinion, I can't imagine this sculpture anywhere else but nestled here among the grasses.
It's all I can do keep myself from laying down next to her and taking a nap.