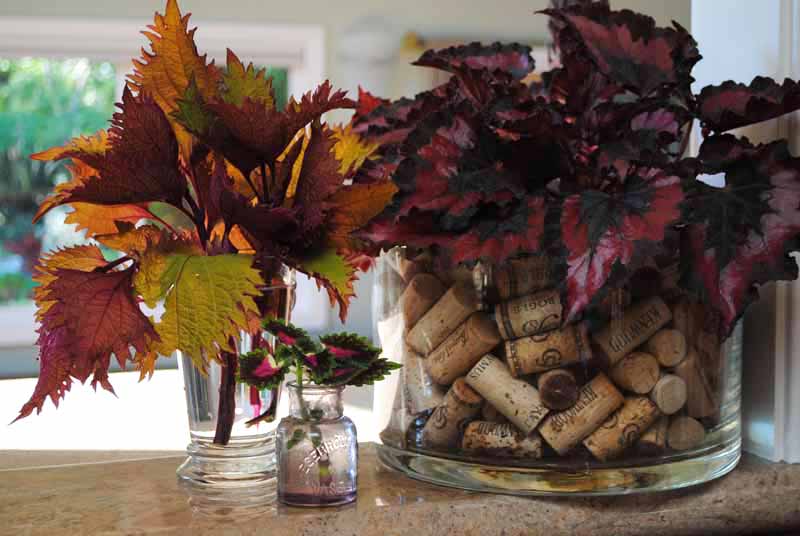 Do you know how easy it is to get several plants for the price of one?  Some of my favorite 2-for-1 plants (actually it's more like 10-for-1) are coleus.  Just snap off a stem, stick it in a glass of water for about 10 days, and when you have lots of little roots you just plant it in the ground!  I do this every summer, buying a single plant and propagating many more for our long growing season.  You can easily have a drift of coleus for about $7.99!
I do this in the fall as well, but for different reasons.  When I have a particularly beautiful variety that I don't want to lose once cold temperatures arrive, I propagate one or two to overwinter in a brightly lit window.  Once warmer temperatures return, I just plant them back out in the garden for another season's worth of beauty!
Coleus aren't the only thing propagated this easily, many herbs can be grown this way as well.  For more on that, read my article over at the Fiskars site to see just how easily it's done!