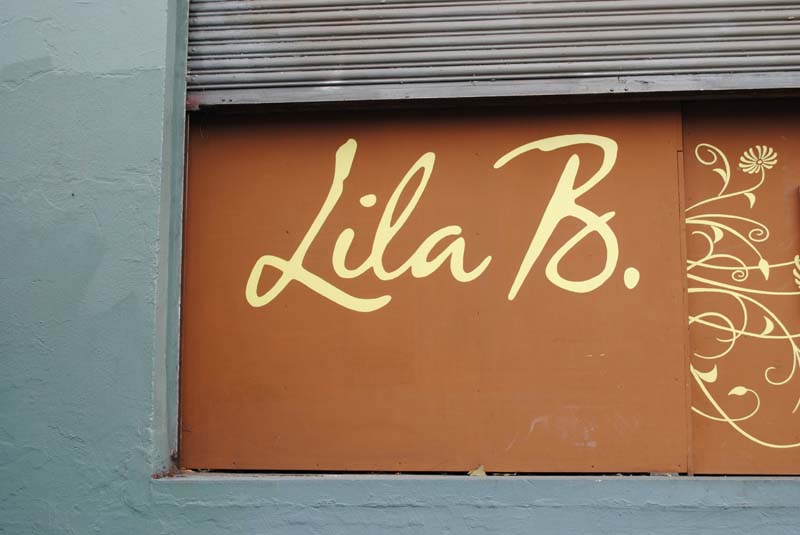 I know, I know – a 'Wordless Wednesday' post isn't supposed to have words.  Since I can't help myself, I'll be brief.
This past weekend I had the pleasure of spending a Saturday afternoon in San Francisco with Baylor Chapman of Lila B. Design and friends and fellow garden designers  Debra Prinzing and Susan Morrison.
The purpose?  To not only have fun, of course, but to get a behind-the-scenes tour of Baylor's super-cool floral design studio.
Below are just a few of the designs she was working on for some lucky clients.

.
I love Baylor's 'Wall of Fame', where she's been featured in Sunset Magazine, newspapers and other publications such as our first book, Garden Up!