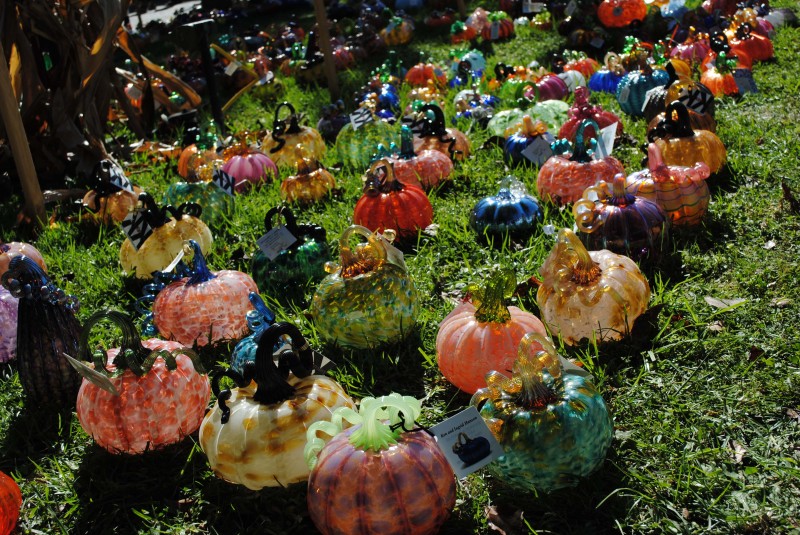 It's time for our annual trip to Palo Alto's Art Center to buy  a glass pumpkin (or three).
Picking out which glass pumpkin to buy is like picking out pansies – I can never decide because each one is prettier than the last!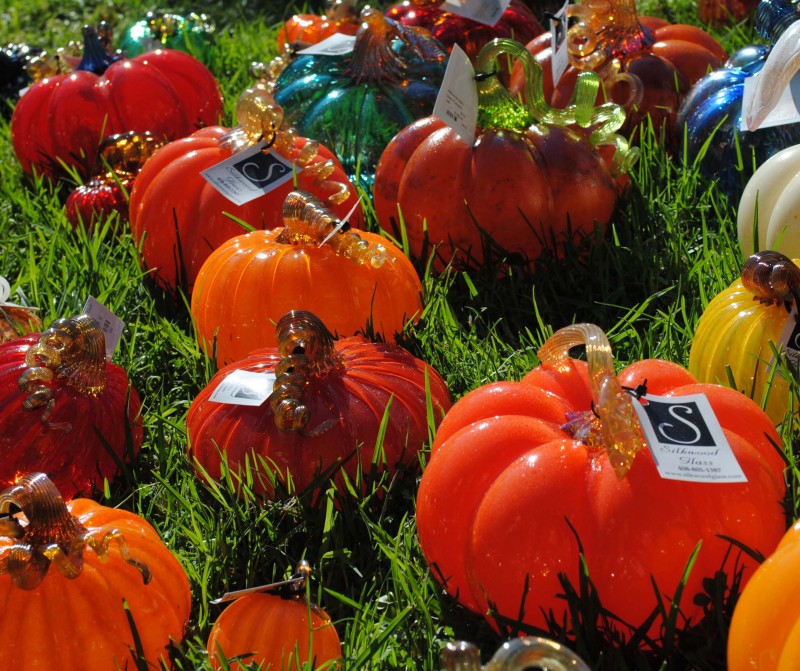 Will we go for the traditional colors of oranges and yellow?
…or will it be a cooling shade of green?
…or maybe a cheery candy-colored pumpkin like the kind you wish would grow in your vegetable garden?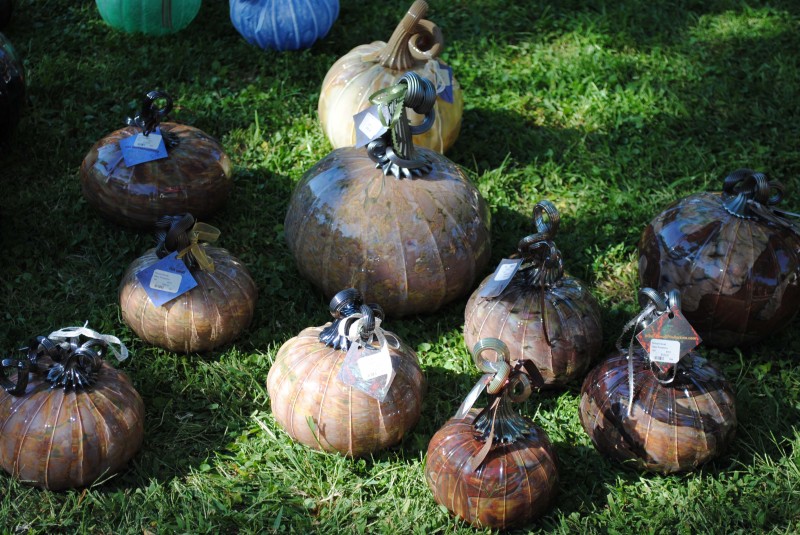 Will we choose one in muted earth tones?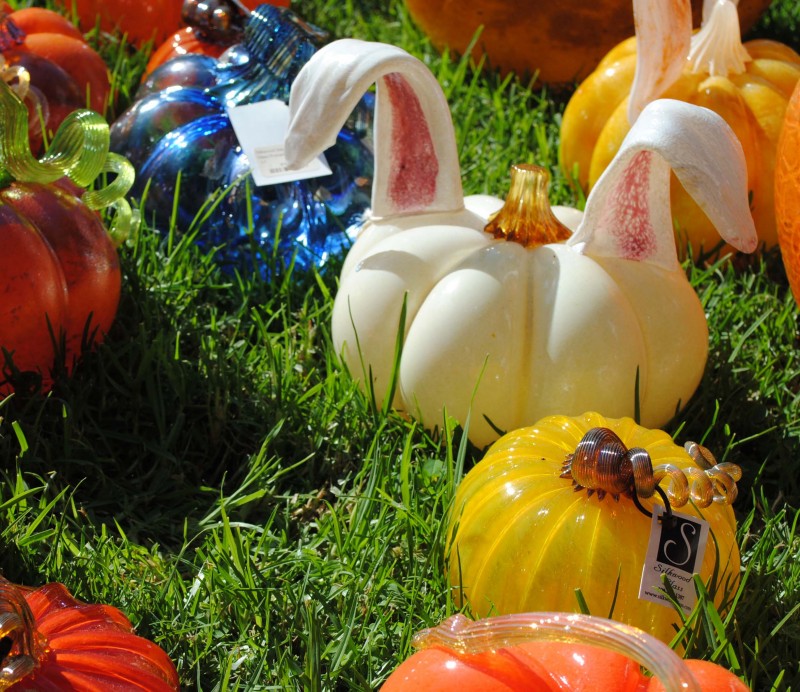 Or maybe it'll be the pumpkin sprouting Easter Bunny ears?
No, definitely not that one.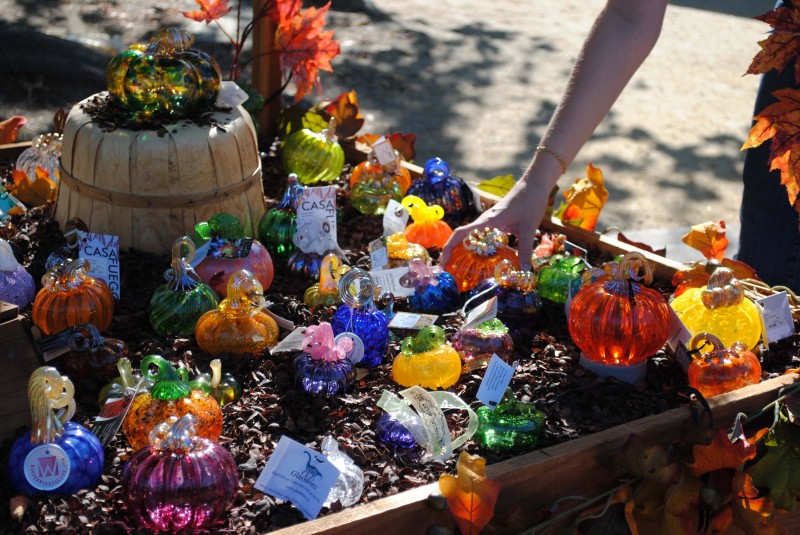 Clear ones, white ones, pumpkins shaped like teapots, and crates of babies just waiting to be taken home
Which one, which one, which one?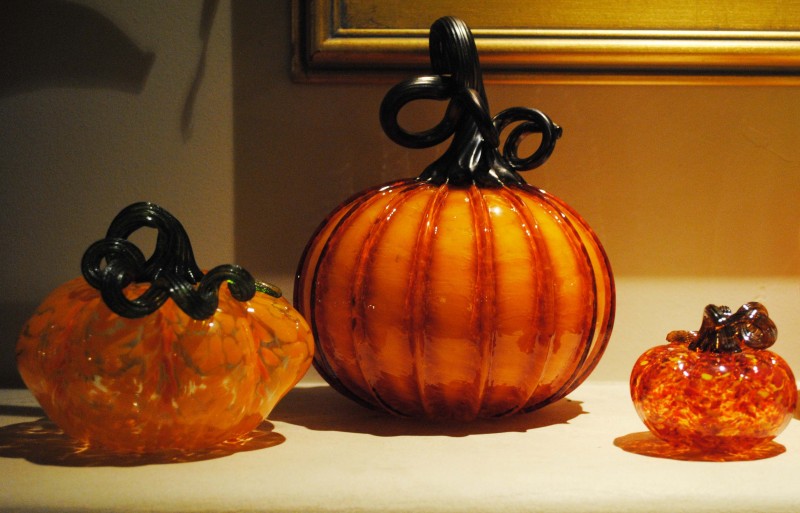 Traditional orange won out again.
Until next year, that is….