.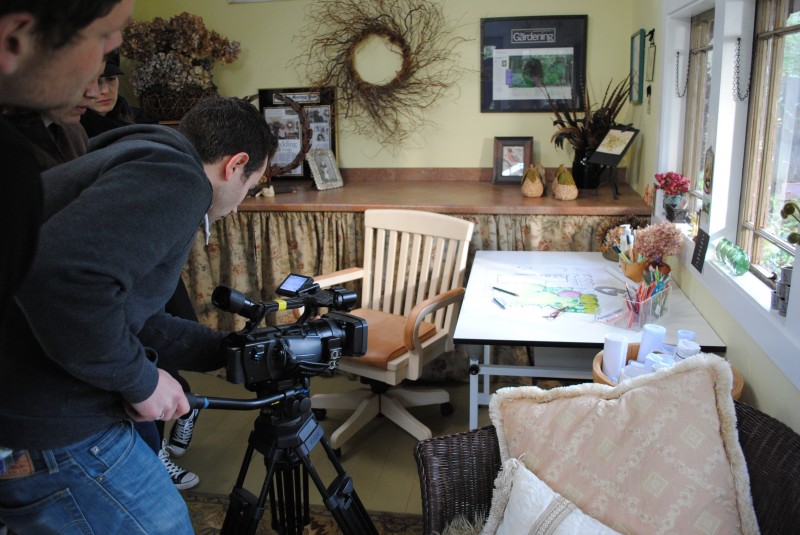 A few weeks ago my friend, and fellow Garden Designer Susan Morrison, took an intensive 5-week film class where her final assignment was to create a 5 minute film of her choice. Susan approached me with her idea – creating a documentary style of film where I explain what gardening means to me.
.
Sounds simple enough, right?  But the more I thought about it, the tougher it was to answer.  What DOES gardening mean to me? At first I was a bit embarrassed…CERTAIN I would put to sleep anyone who watched it.  Especially the super hip 20-somethings who were her film crew!  I was extremely self-conscious, and totally unsure how to answer her questions.
.

I remember my husband told me about a question he was asked once, while being interviewed for a job.  The interviewer asked him who he took after – his mother or his father?  What an odd question to ask someone…not your typical 'tell me about your experience'…and one which took my husband by surprise.  He had never really thought about it, and the more he did the more he realized how much his past influenced who he was today.  The same thing happened with me – answering her questions really made me realize how much my past has influenced not only who I am, but why I like gardening in the first place.
.
It's interesting to note that a few people have asked me if I was serious when I said that I've been able to trace gardening in my family back to the 1800s.  I only wish I had a particular photo I have in mind to share with you – it's an old black and white one (I think it's a tin type) of my grandmother's grandmother pushing an old fashioned carriage while smelling a huge rose….I'll find it at some point and post it.  I love the look on her face, totally 'in the moment' while smelling that rose.
.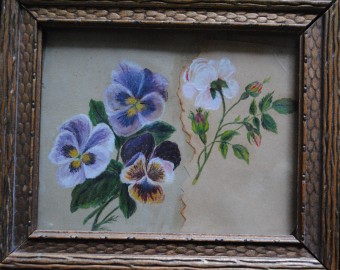 .
But what I CAN show you is this – one of my very favorite things.  It's a little painting from 1875 by my great, great grandmother.  She painted this when she was just 14 years old – I love it not only because of it's emotional value, but because it's truly a work of art – especially considering she was so young!
.
.
.
.
.
.
.This entire experience has been such an interesting one – both reflective and eye opening. I highly recommend all of you all to answer the question- what does gardening mean to you?  You might be surprised at what you come up with!
.
[http://www.youtube.com/watch?v=B2qz43T7dBE]
.