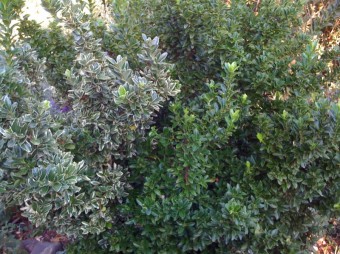 Most of you have realized by now that in a cage match between yourself and Mother Nature you have very low odds of winning. The second you turn your head, she's got the upper hand.
For example, have you ever noticed the transformation of one of your beloved variegated plants from a multi-colored beauty into an ordinary solid green shrub?
 If you haven't been paying attention for awhile, you might think you're going crazy, certain you had planted a focal point plant in its place a few years back.
What happened?

This reversion happens more often than not, and is due to a leaf's variegation. In a nutshell, a variegated leaf is one without pigmentation, which isn't so great for the plant since pigment is what absorbs the chlorophyll, supplying the plant with energy.
That's why you may have noticed that variegated plants aren't usually as hardy as the solid-green versions.  So naturally, the variegated plant will try and send out its sturdier, hardier, and tougher solid green leaves to take the place of the weaker leaves.
If you don't prune these rogue green leaves and stems back to the base of the plant, soon your entire plant will be an uninspired shade of solid green.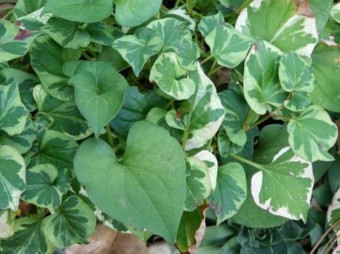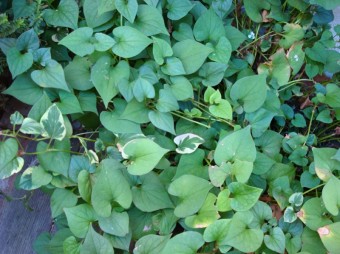 My Houttuynia cordata 'Chameleon' is a perfect example.  Just a few months ago, it was variegated with just a few solid green leaves (photo on the left).  I went on vacation, did a couple of things around the house, and before I knew it – BAM – the whole plant is green with just a few variegated leaves struggling to survive!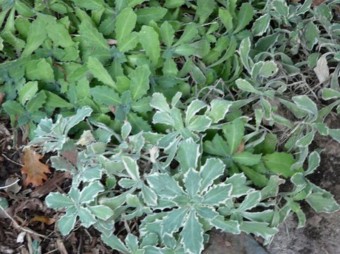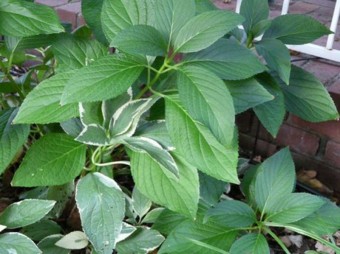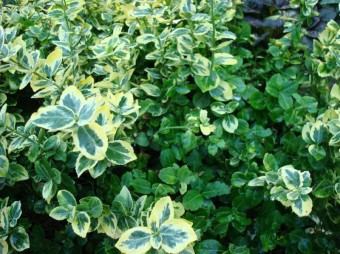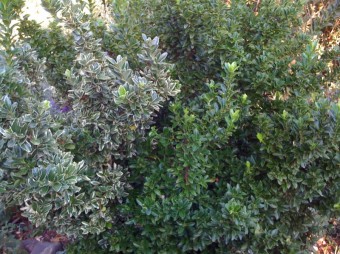 Arabis, Hydrangeas, Euonymus and Pittosporum are just a few examples of other plants which want to revert back to green given enough time.
My hair, on the other hand, is just the opposite – its sending out variegated hairs at the speed of light.  Mother Nature can be so unfair.