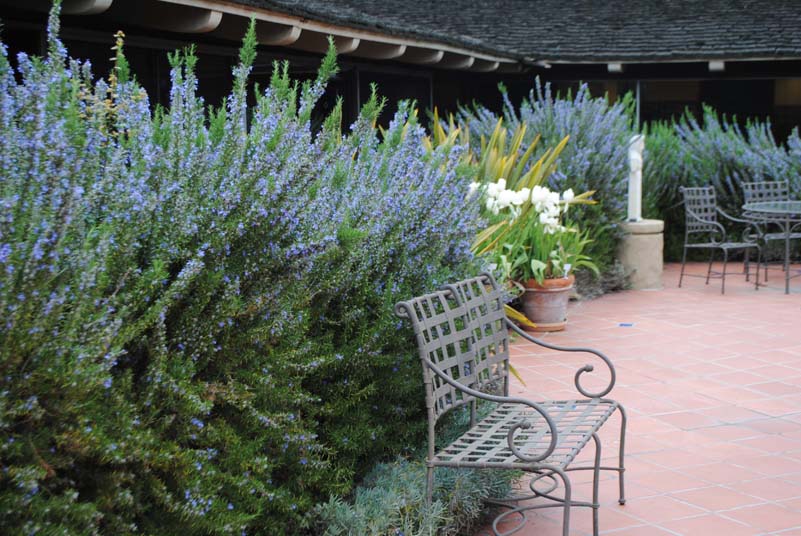 I was talking with another gardener last week when she told me she never plants rosemary in her garden because it's so common. Huh?
Of course, everyone has a right to their own opinion, but not planting something just because it's common?
Oh well – we all march to our own beat.  I happen to loooove rosemary in the garden and incorporate it into as many designs as I can.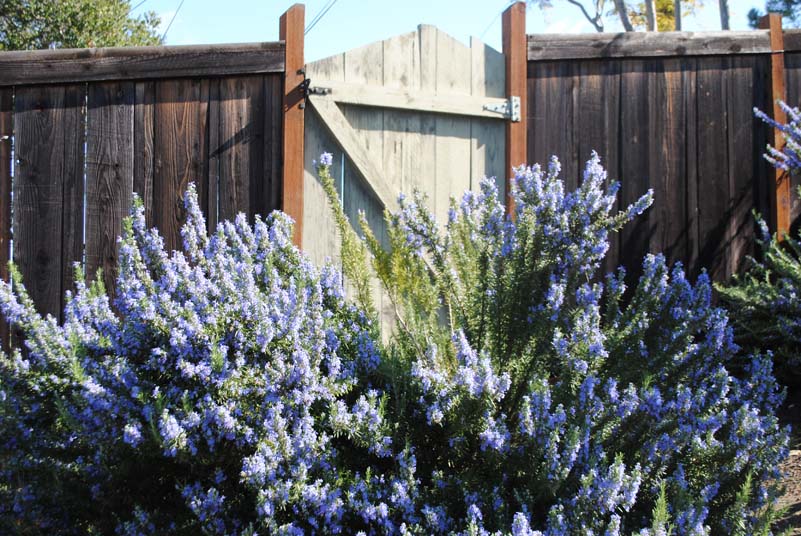 Whether it's the upright 'Tuscan Blue', mid-size 'Ken Taylor' or the creeping groundcover 'Prostratus' (and everything in between) I can't get enough of this plant. Especially for my clients who struggle with marauding deer.  This plant is a staple as I've yet to see any deer munching on it.
And because it grows so well in our mild climate, there's always enough on hand to grab a generous amount to cook with.  
My personal favorites are the upright forms of 'Majorca Pink' and 'Tuscan Blue' for vibrant flowers.  There's also the aptly named 'Barbeque' as the stems are sturdy and straight, making ideal sticks for flavorful shish-kabobs.
However, the main reason I love rosemary plants so much is for their abundance of early spring flowers, signaling the end of winter.  
Dark blue, light blue, pink and even white – seeing these evergreen shrubs covered in masses of tiny, fragrant flowers is a site to behold.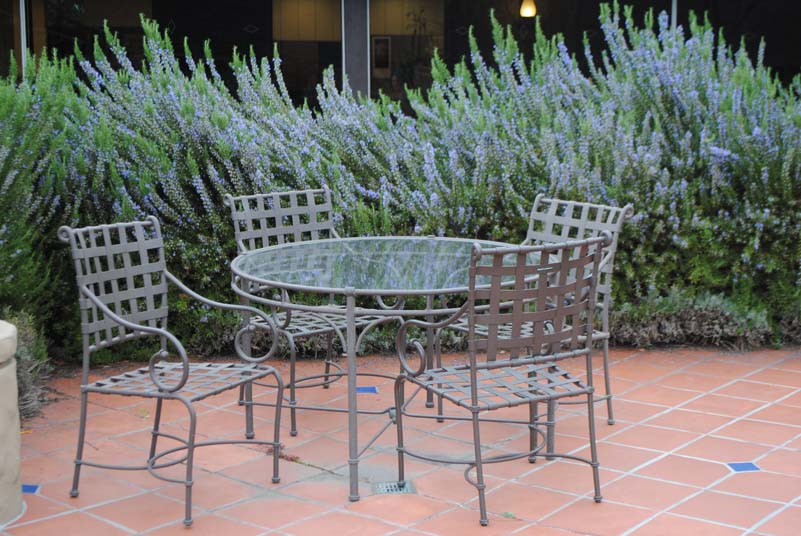 While visiting Sunset Magazine's headquarters in Menlo Park, I couldn't stop photographing their rosemary hedge in full bloom.
Kept at a manageable 5-foot height, it's the perfect low maintenance, drought tolerant background for their courtyard.
One of my long-time clients has several varieties of rosemary in her garden.
I especially love the combination of both the upright and prostate forms that gently drapes over the wall.
Years ago, I couldn't resist the light blue flowers of a small rosemary topiary I found on a nursery's clearance rack.  Originally it was 2-feet tall, but it now towers over 6-feet!
This is one of my favorite early spring bloomers that never fails to bring hummingbirds to my garden
Banning rosemary from the garden just because it's common?  No way!
I'm curious – what are your favorites?