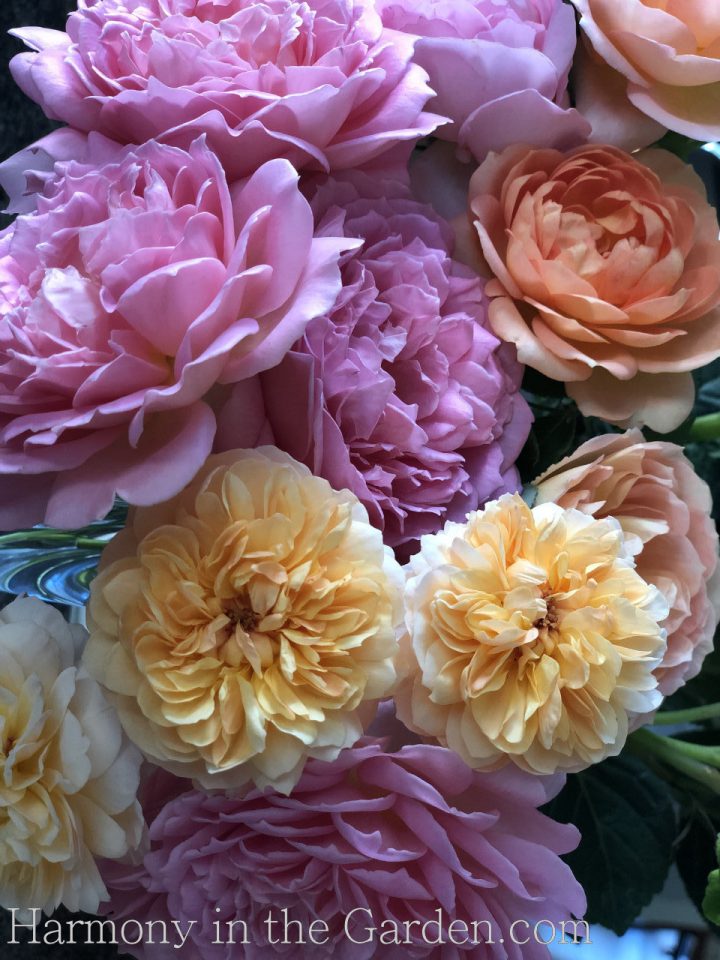 Planning and planting my new rose garden has been more therapeutic than I could ever imagine.
In just a few weeks, it'll be two years since my father passed away. 
The final two weeks in the hospital was an especially difficult time.  The hours toiled away as I quietly sat with him, trying not to disturb him as he slept.
It was January, and my mailbox was filled with plant and seed catalogs that I'd bring with me to read during those long hours of heartbreaking silence. 
To put it mildly, those catalogs were my life preserver, preventing me from drowning in a sea of despair.   
It was during this time that I felt the powerful desire to create my new garden with the sole purpose of giving me as much joy as possible.  And since gardens and plants bring me so much happiness, I decided to order any plant that I've ever wanted to try. 
I didn't care if they were borderline hardy in my new zone.  I didn't care if I didn't have much experience with them.  I didn't care what the shipping charges were. 
They were my antidepressants, and I desperately needed them.
It's impossible to plant a bare-root rose, a bulb, or a seed in the ground without imagining what it'll look like in the months to come. 
And this directly translates into thinking about the future, and into hope. 
I needed all the hope those scraggly little plants represented.
Fast forward two years and my garden has flourished. 
Sure, there's been some failures, but at least it was fun (and more importantly, distracting) to try new things.  
Every time I marvel at one of these new successes (like the 'Sheffield Pink' mums I recently wrote about, which bloomed through the end of December!), I'm reminded that no matter how hard life seems, the only way to survive is to take things one step at a time.   
And before you know it, you'll find yourself inhaling the heady scent of a rose once again.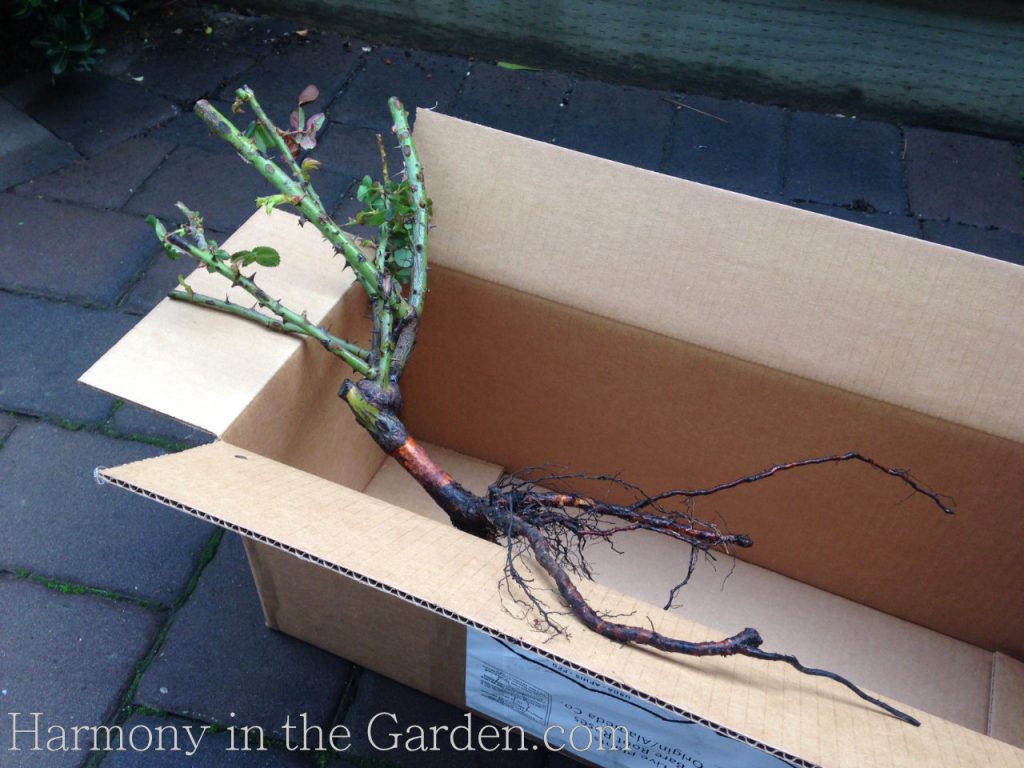 Speaking of roses – for whatever reason, I grew a little tired of them in my last garden.  But in my new garden they have been, by far, some of my favorite additions.   
During those long hours in the hospital, there was something mesmerizing about the David Austin catalog I held in my hands.   
I studied every rose on every page, imaging what it might look like in my new garden. 
I couldn't wait for them to arrive in the mail!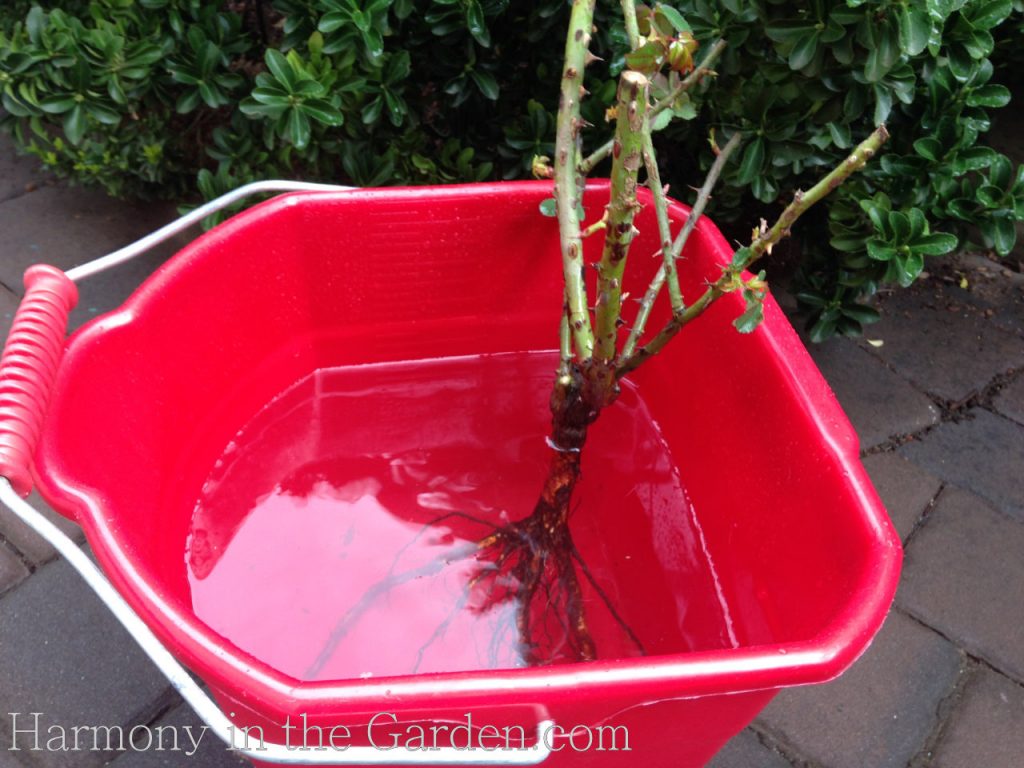 When ordering roses from a catalog, I'll warn you – they'll arrive looking less than inspirational!
It's imperative you follow the planting directions included.
The first step is to soak the root ball in water for several hours to rehydrate those poor little dried-out roots.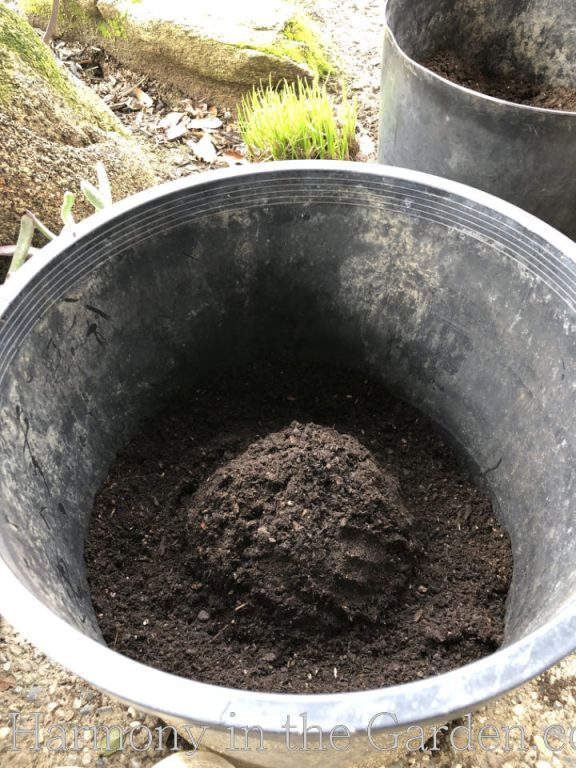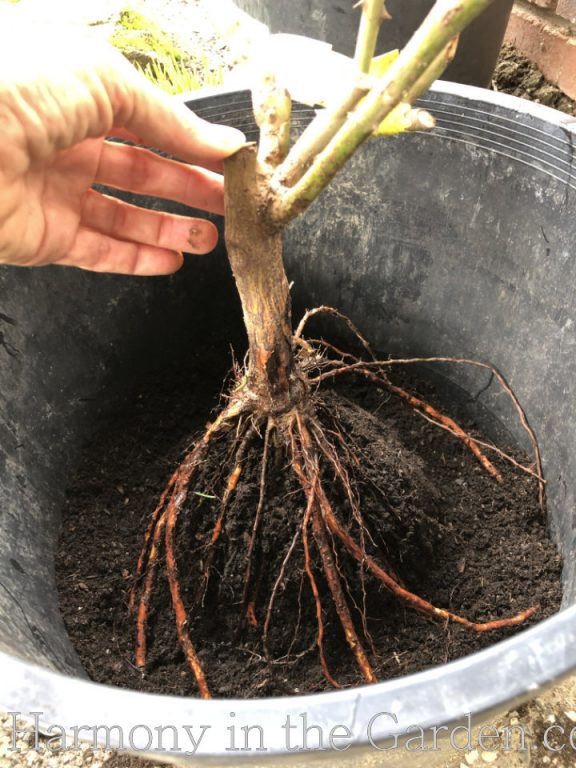 When planting in the ground or container, use high-quality soil and mound it in the center. 
The reason for this is to not only support the root ball, but more importantly to eliminate any air pockets (which leads to dried out roots – not good!)   
Rest the root ball on the mound of soil, gently spread its roots out, and cover with soil. 
Water thoroughly, and within a few weeks you'll notice teeny tiny buds start to swell.  From there, just sit back and watch the magic happen!
Since some of my favorite colors fall into the orange family (some of my favorites are here), I chose roses with peachy, orange, and yellow tones.
Planted along my iron fence are climbing 'Lady of Shallot' (above)
and 'Port Sunlight' (below), placed so their different shades of apricot can intermingle. 
Planted in two nearby containers are 'Roald Dahl' (below) which grows to a tidy 3×3. 
And just like the catalog says, they are mighty, pumping out soft peachy-yellow blooms month after month. 
Deviating from the apricot-peach tones, is another tidy 3×3 rose – 'Jubilee Celebration'.
Even though it's pink, I just had to try this one for the scent alone, and WOW – it doesn't disappoint.
But besides the heavenly old-rose fragrance, the pink color ties into the next rose that lives a few feet beyond – my trusty old friend 'Spring Song'.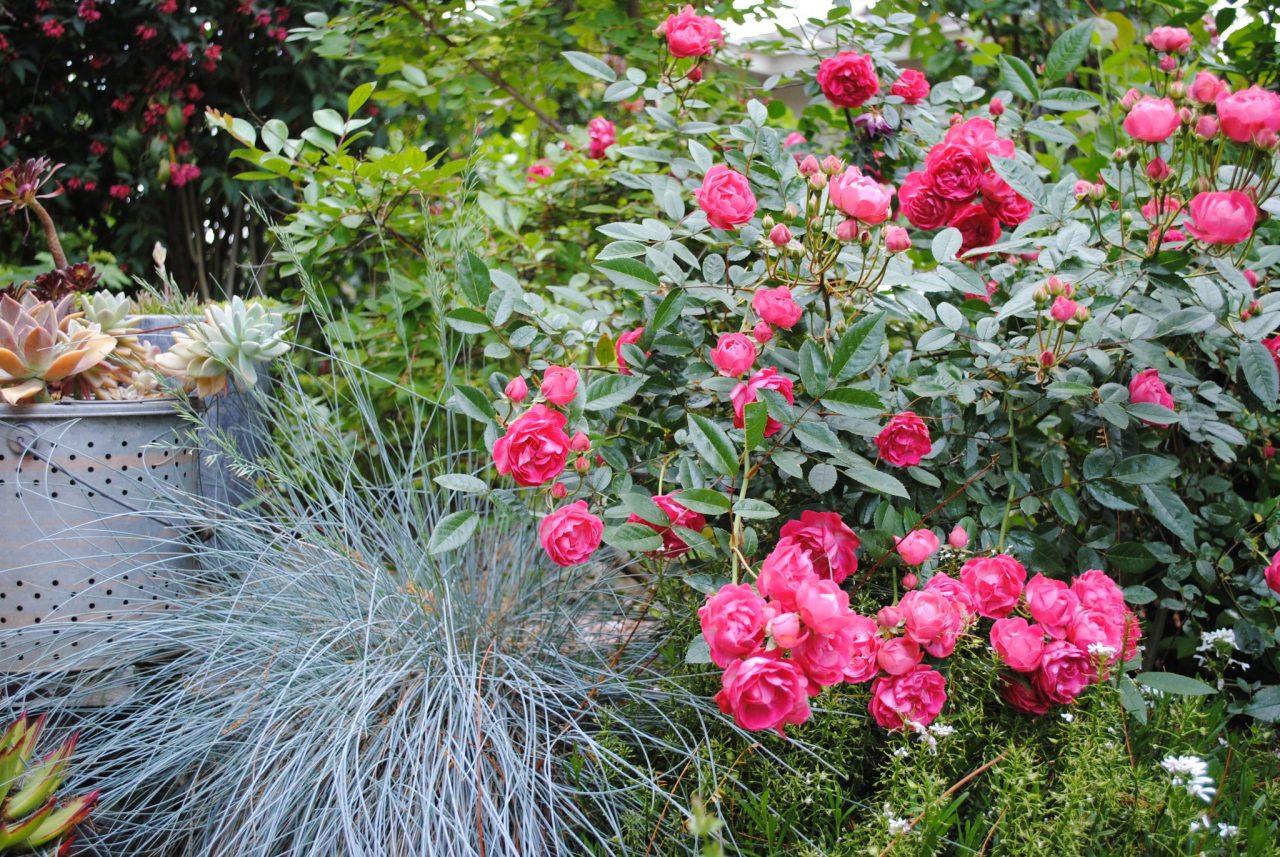 'Spring Song', has journeyed with me from my first home in San Luis Obispo, to Los Altos, and now to Granite Bay. 
To celebrate my very first mother's day (25 years ago!) I bought this little rose in a quart-sized container at my favorite place in Cambria – Sharon Lovejoy's Heart's Ease.  Do any of you remember that shop? 
Oh, how I loved spending time in that magical place.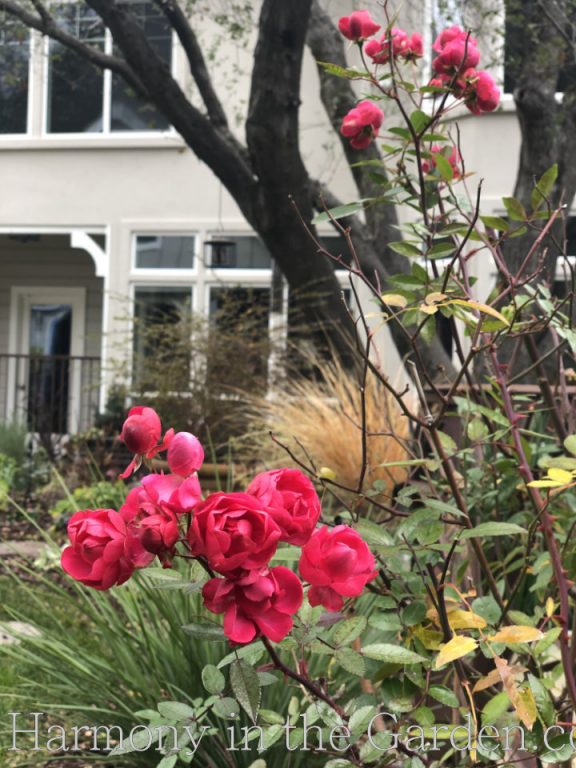 Over the decades, this little rose grew into a stunning 4×4 shrub, and before we moved up to Granite Bay, we were able to transplant half of it.   Why half?
Well, my husband tried to dig the entire thing up to take with us, but accidentally cut its root ball in half. 
I thought all was lost as I watched it wilt and pathetically limp along in its container. 
Boy, was I wrong!  It loves living in its new garden and rewards me with blooms year-round.
In fact, it was just yesterday (January!) that I took this photo.
And while it's wonderful to have a few blooms in January, it's crucial that a rose has some downtime to rejuvenate itself before spring arrives.
Which is why I created this video several years ago on how to prune roses in milder climates.
It's the most-watched video I've made, so I thought I'd include it here since those of us living in a temperate climate need to think about pruning our roses.
(Forgive the bad hair day – it was sprinkling while we were taping this!)