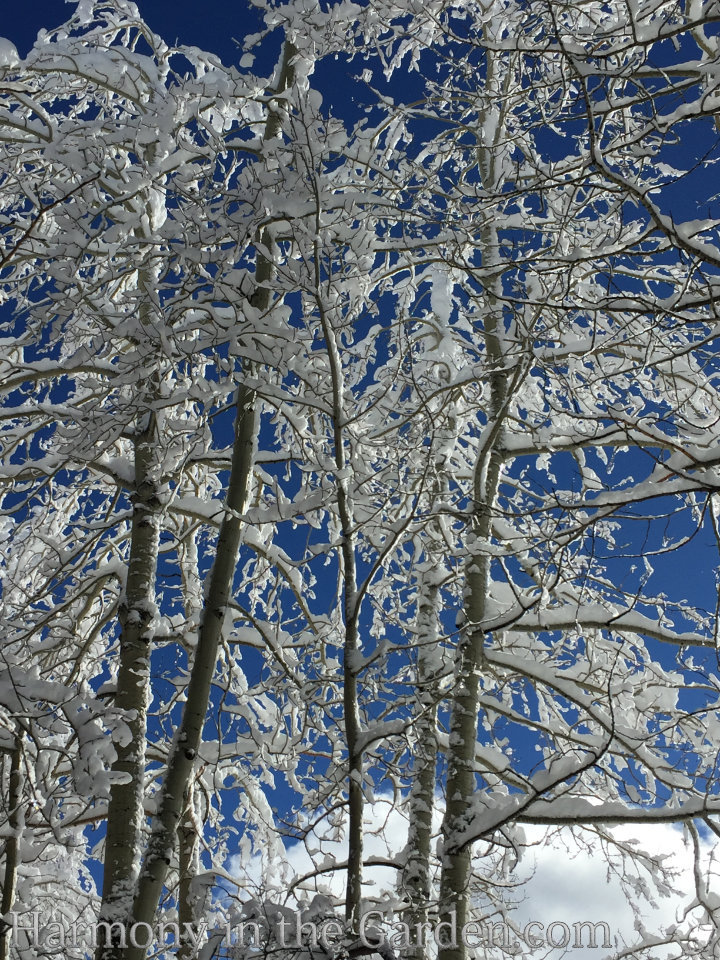 I think I speak for most of us when I say 'good riddance to 2020!'
However, it's hard to escape the reality that waking up to a new year doesn't mean the seemingly never-ending worries and concerns about Covid are over.  
But thank heavens we have our love of gardening to give us hope for the future.  Most of us know by now that gardening is an equal measure of patience, imagination, hard work, and looking ahead to the future. 
As Audrey Hepburn famously said:  To plant a garden is to believe in tomorrow. 
It's the 'tomorrow' that I've been focused on lately, which has helped carry me through these scary times.   I've found great joy and peace in focusing on new plants to try and new books to read – things that make my heart sing. 
I'm sharing these with you today in hopes they give you inspiration and a bit of excitement, too, as we bravely face a new year and all it has to offer.
Salvia confertiflora  (Red Velvet Sage)   zones 9-11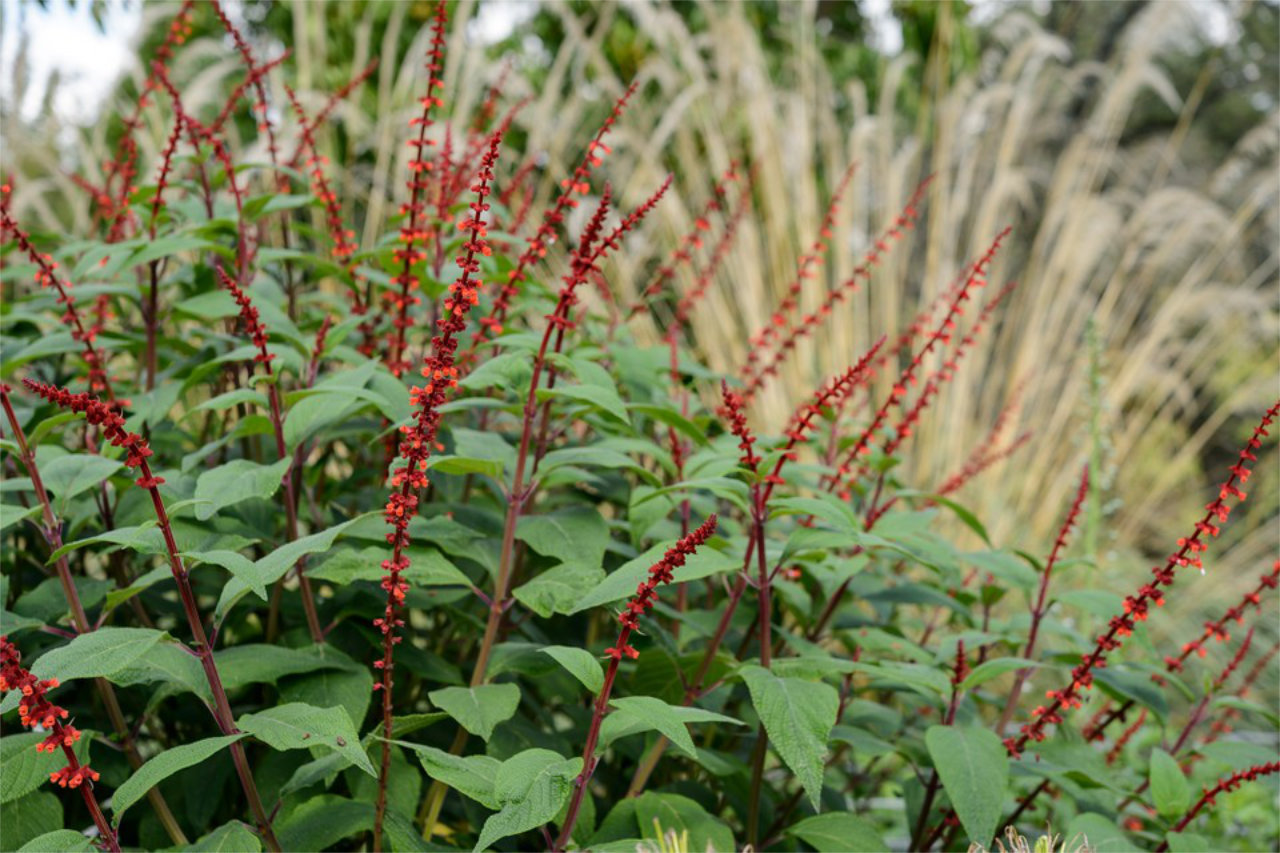 The plant I'm most excited about is the Red Velvet Sage. 
I finally found a few available at Digging Dog Nursery and promptly ordered three of them!
It's a big beauty, growing 4-5' tall with spikes of textural, velvet-like dark red salvia flowers, which add another 1-2'.  It blooms in mid to late summer through to the first frost.  I'll definitely need to amend the soil, as it prefers rich soil, but it also seems to tolerate drought, so fingers crossed it does well here.
Since it grows so tall, I'm going to plant the three that I ordered in the back of the border in my Pollinator Garden.  The red flowers will look beautiful with the oranges and yellows of the late summer garden. 
Stylidium graminifolium (Grass Trigger Plant)  zones 8b-10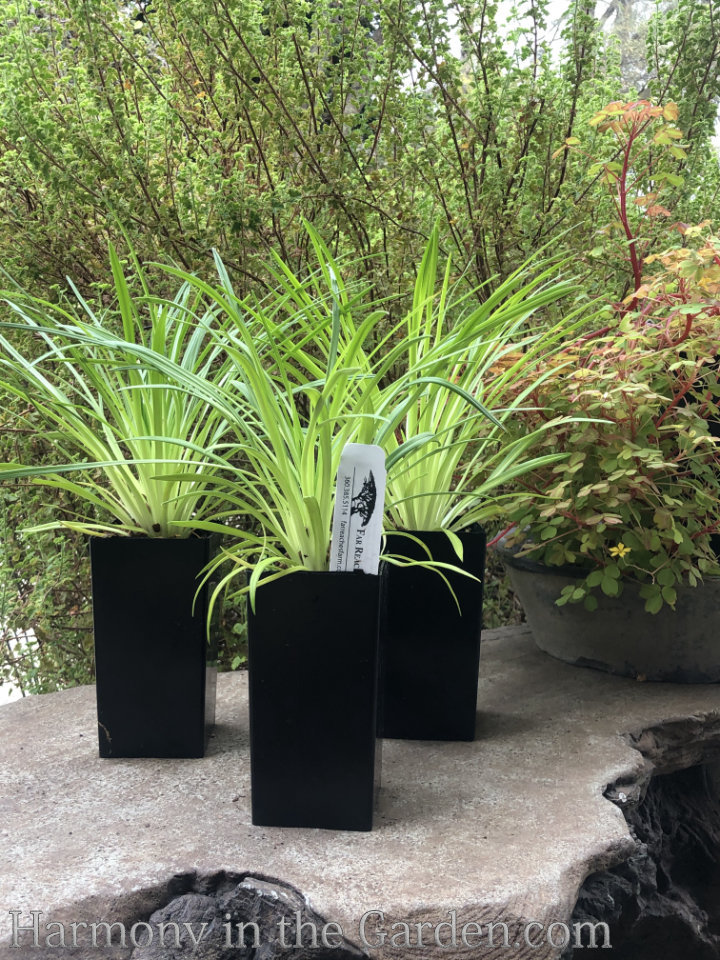 If I ever went to Australia, I'm pretty sure I would be in plant-heaven. 
My favorite go-to shrubs are from Australia (grevilleas and westringias, to name just a few.) 
So you can imagine my excitement when I read about this plant in a recent issue of Fine Gardening Magazine – I just had to order some! (Especially when they provided the source of this treasure, Far Reaches Farm.)
Somewhere between an aloe and agave, this tidy grass-like perennial is called Trigger for a reason – it has a slightly macabre pollination mechanism.  When triggered by an insect, the stamens whip forward, coating the insect with pollen before the poor thing has time to realize what just smacked it.
Viburnum carlcephalum (Scented Snowball Viburnum)  zones 6b-9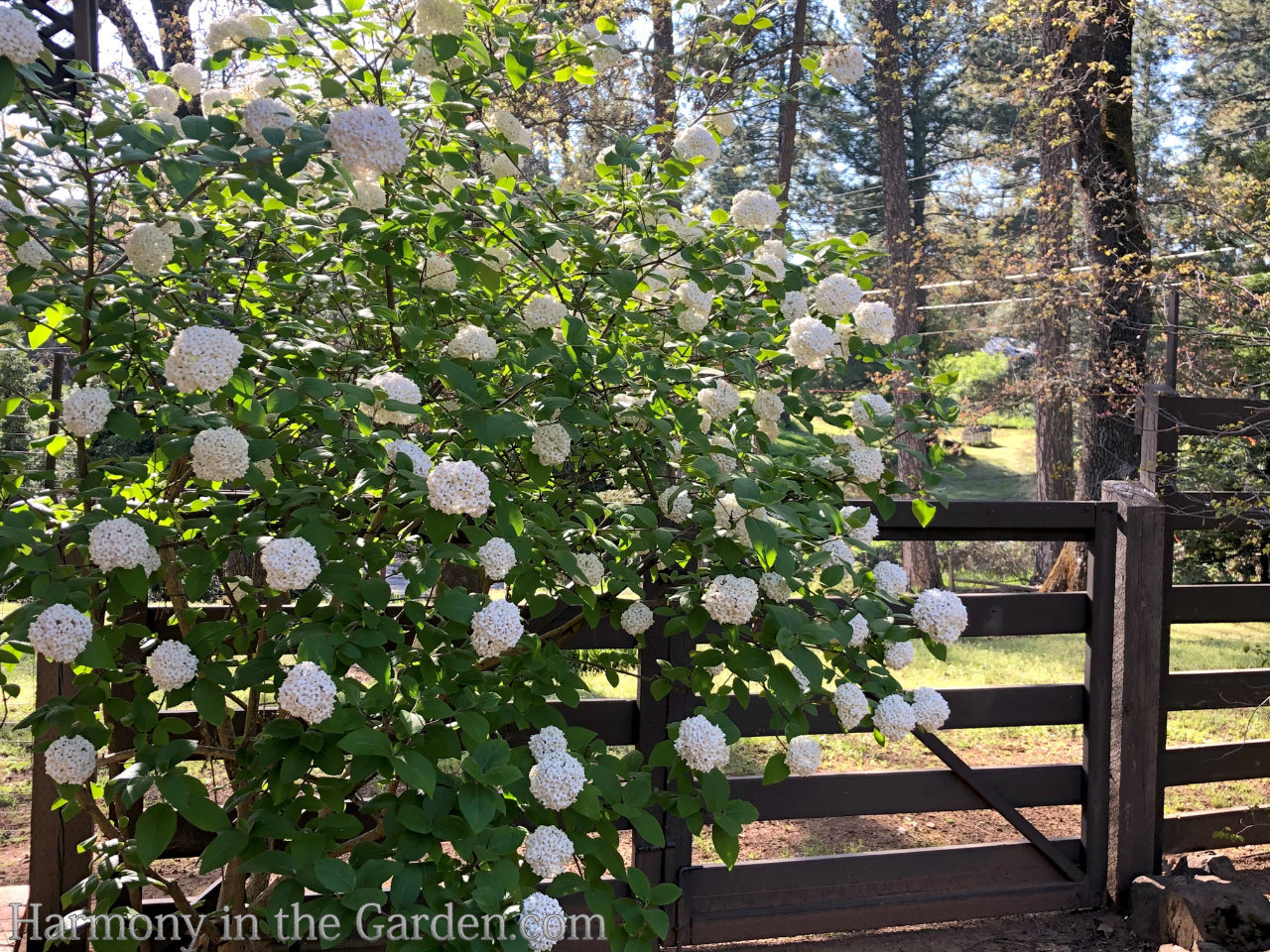 I've written and talked about this amazing viburnum for years, yet I've never seen a single specimen for sale in a nursery.
My mother has a very old and established one in her garden, and I've finally been able to start one from a soft-wood cutting. 
It's been happily growing in a container now for two-years, and I can't wait to find the perfect spot in my garden for my new treasure.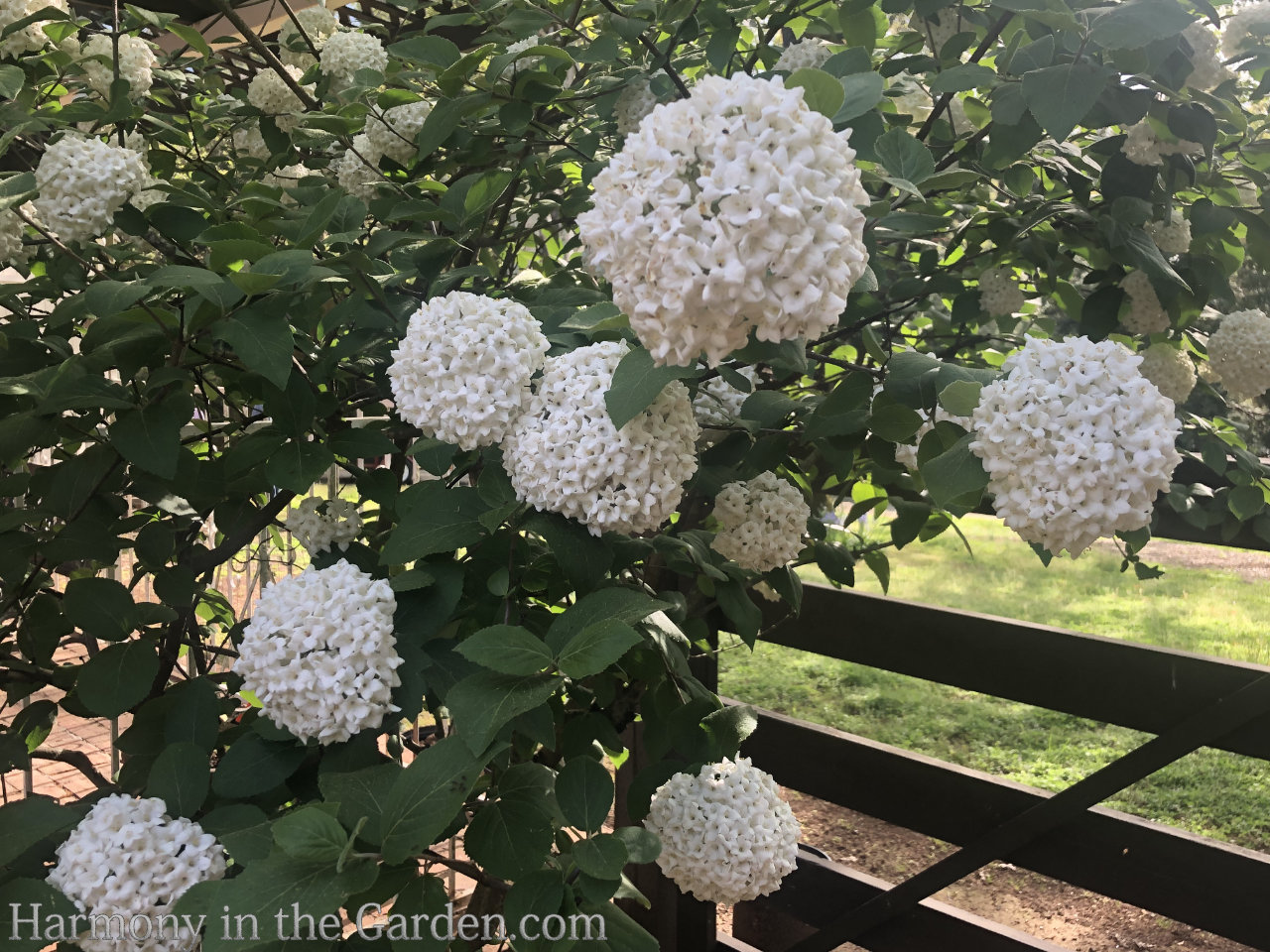 This is a large, deciduous shrub that grows to 6-10' and is fairly drought tolerant once established. 
In the spring, however, it's not only covered with those to-die-for snowball-shaped flowers, but they're intensely fragrant! 
I'm a huge fan of all snowball bushes, but add the delicious jasmine-orange-like fragrance of this variety, and you can see why I'm crazy about this shrub!
Ceanothus pallidus 'Marie Simon'   zones 6-10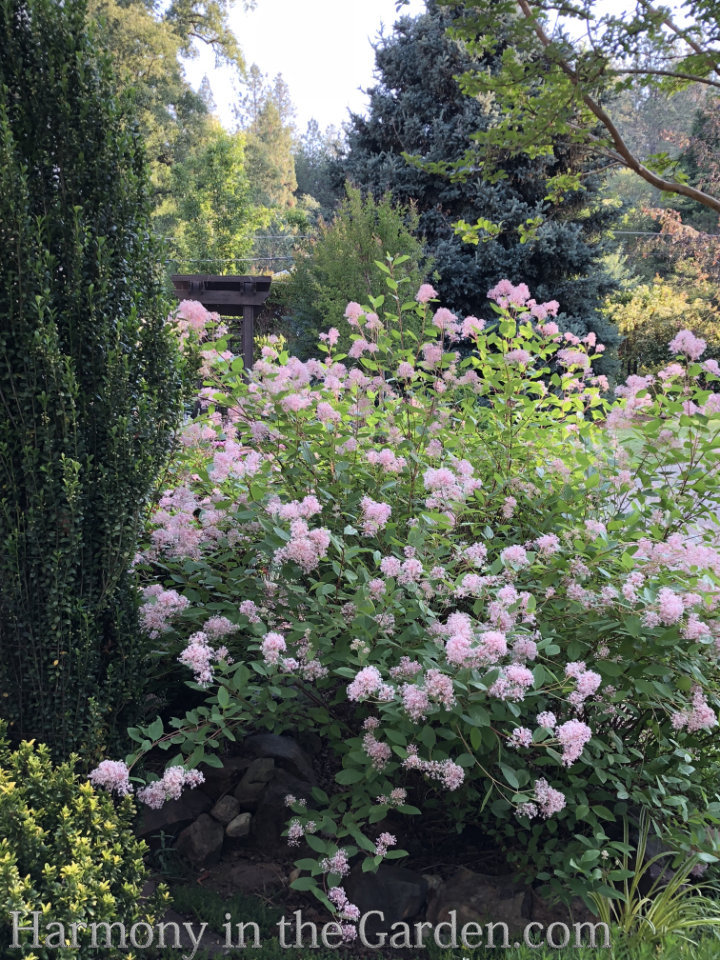 A few months ago, I started tiny cuttings of 'Marie Simon' from my mother's large shrub, and voila – one has taken root! It's only a 3″ deciduous stick right now, but I'll nurse it along for a few years before planting it in my garden.
This is such a stunning shrub, very different than other ceanothus varieties. 
It has larger leaves and grows more openly, but it's those oversized frothy light pink flowers that are the real highlight.  It quickly grows to 5'x5' (or more, if happy) but responds really well to a hard prune if you want to keep it smaller. 
 I recently noticed that Annie's Annuals carries them in 4" pots, for anyone interested.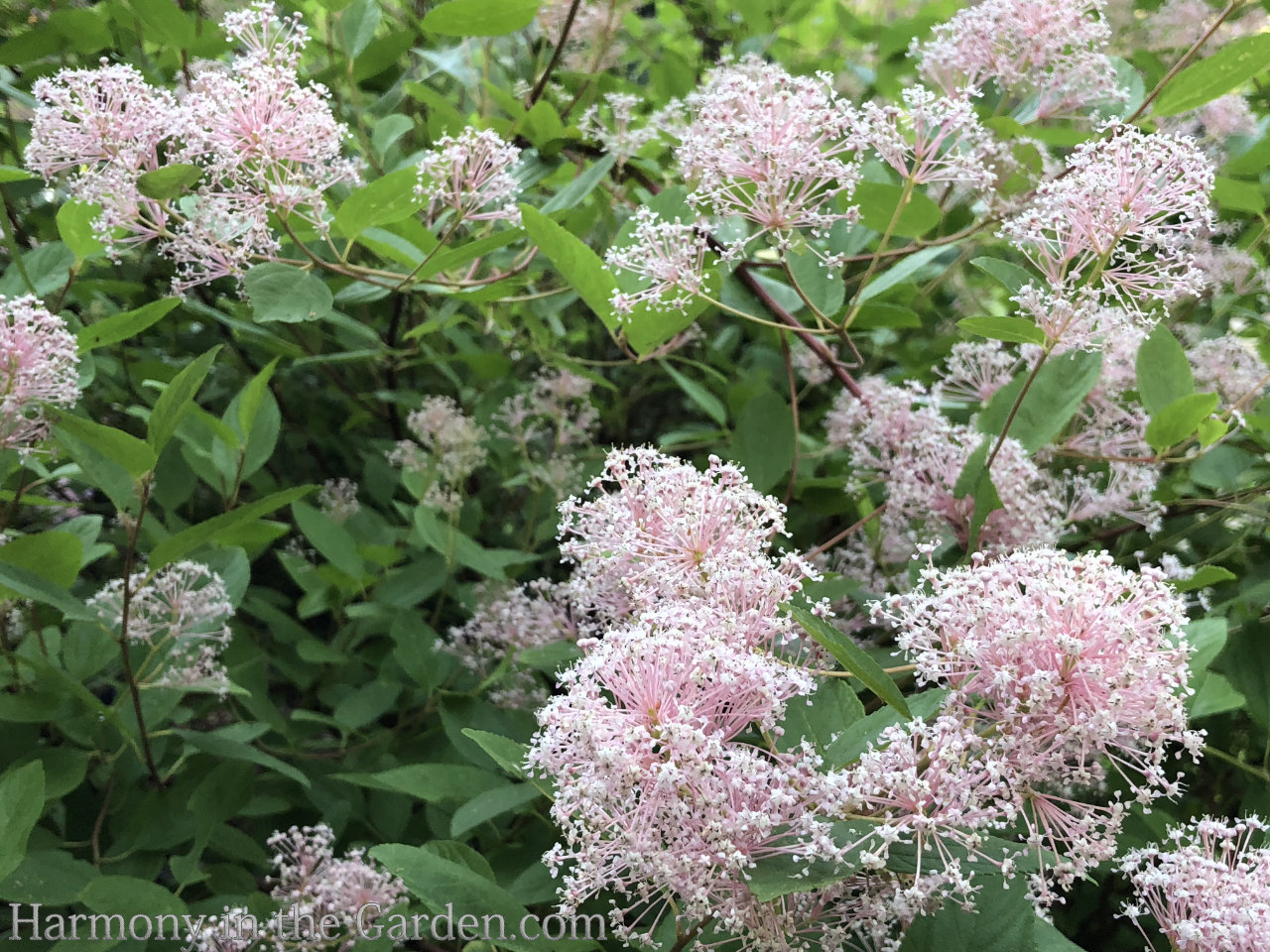 If you aren't familiar with Britain's Monty Don, you're in for a treat.
 His television show, Gardener's World, is my favorite gardening show of all time.  Alas, it's hard to find on TV, but worth the hunt to see if you can find it.   (**update!  One kind reader said she can watch current episodes on the "Inside Outside" app!)
Whether hosting his show, doing a podcast, or writing, his magical, poetic and oh-so-informative style brings me joy like no other gardener.  Well, that's not entirely true – Sharon Lovejoy is right up there with Monty, in my opinion.
My Garden World is Monty's latest book (sweetly dedicated to Nigel, his beloved dog who recently passed away.)
I can't WAIT to read this month-by-month journal of all living creatures, as observed by Monty in his garden. 
It's especially poignant, as we've all been observing our gardens closer this year, perhaps more than we've done in the past.  
And finally, I wanted to mention some of my favorite podcasts that I listen to as I walk the dog each morning.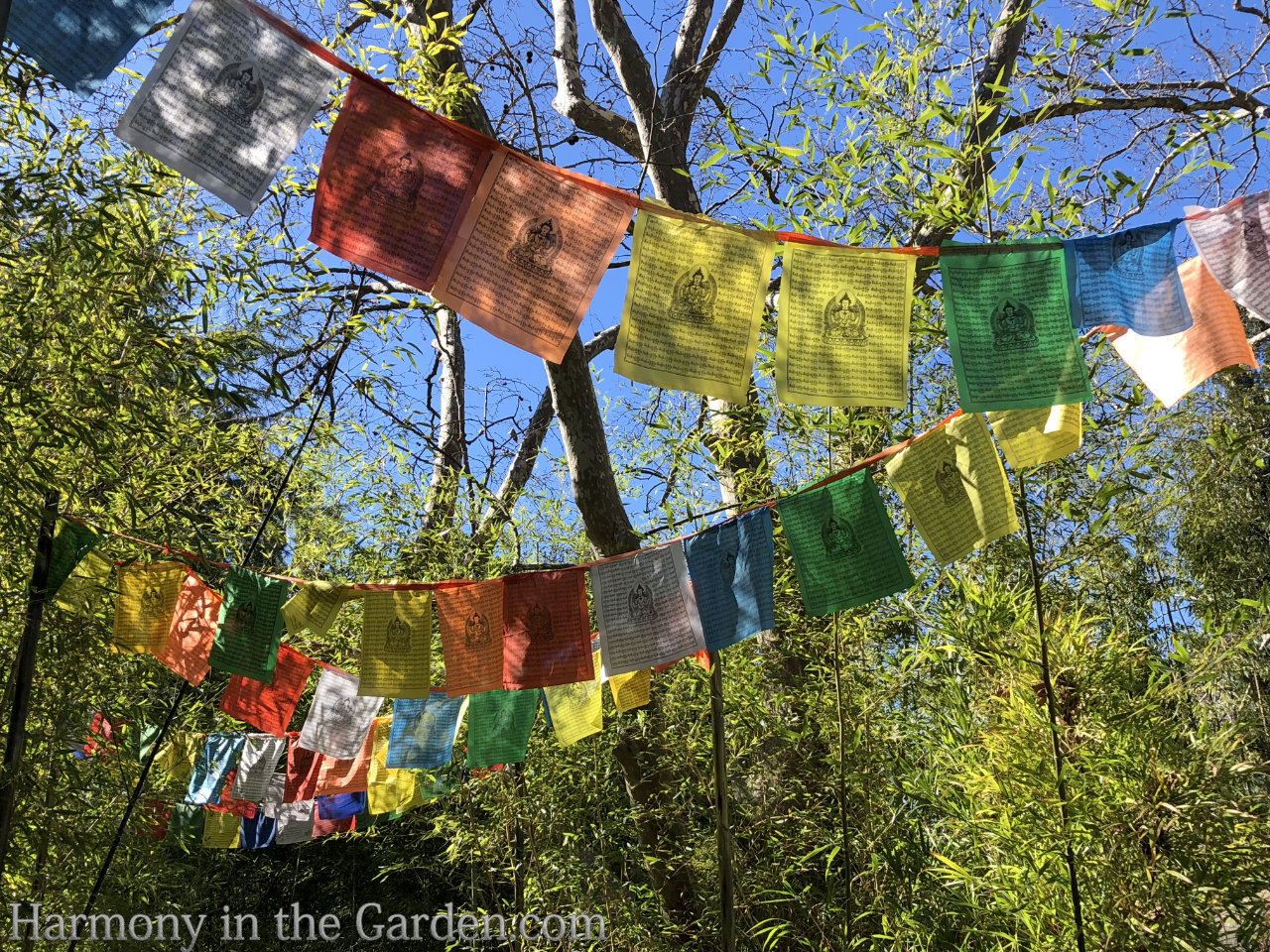 If you have any plants that you're excited to try this year, please share them with us! 
Or, for that matter, any books, podcasts, or anything else that sparks joy and gives you hope for the future. 
I wish you all a peaceful and joyful New Year!