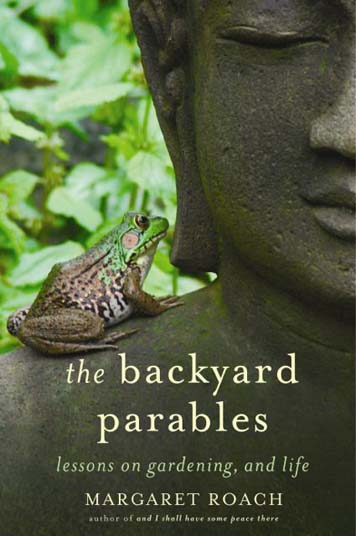 For those of you who read my blog, you're probably aware that I'm very photo-driven.  I can't get seem to get enough beautiful garden photographs and have to use restraint when writing a new post.  I love taking them, I love looking at them, and they're often the only way I know best how to communicate (or at least reiterate) what I'm thinking and trying to say.  That being said, I rarely read a garden book that doesn't have its own hefty dose of photos.  So when I received an early copy of Margaret Roach's The Backyard Parables, cracked it open and realized there wasn't a single photo in the entire book (except for the gorgeous cover, that is) you can imagine how I felt.
Now, flash forward to a few weeks later.  Here I am, proudly confessing that I've never felt more honored to be asked to review a book.  It's as if  Margaret was able to climb into my head and heart to magically pull together my random thoughts and feelings  about my own garden (some of which I didn't even know were there).  And on top of that, she taught me lessons about gardening.  I guess that's what she means when she says "If I've ever produced something that embodies my mantra of 'horticultural how-to and woo-woo – a blend of philosophical and practical, or spiritual and scientific – then this is it."
Yes indeed, Margaret, this is it!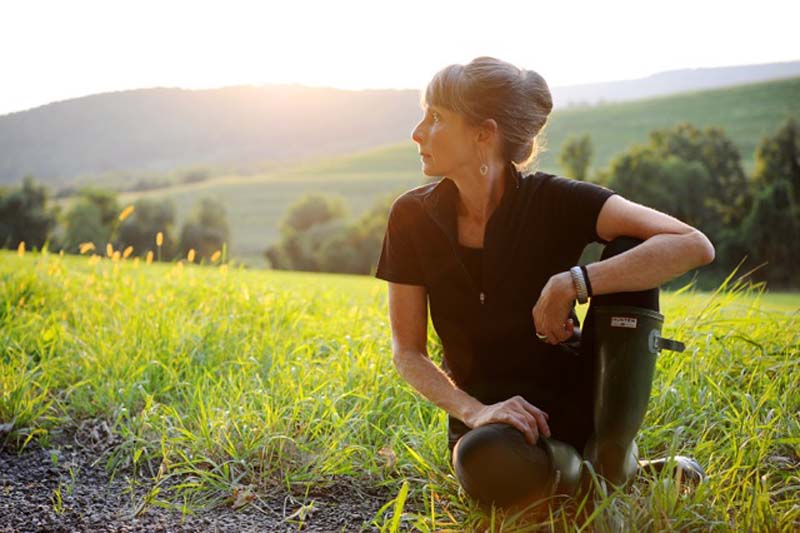 For those of you who may not be familiar with Margaret Roach, she was the first garden editor for Martha Stewart Living magazine and the editorial director of Martha Stewart Living Omnimedia for many years.  Impressive, right?  She came, she conquered and then left it all for a 2-acre garden in a upstate New York.  Her blog, A Way To Garden, is hands-down one of my favorites and one that I would highly recommend any gardener visit.
This book is a magical blend of 25 years of garden experiences mixed with equal parts memoir, philosophy and practical gardening advice.  It's divided into 4 chapters representing the 4 seasons, with titles of the elements indicating the overall theme of each (water, earth, fire and wind).  To say her style of writing is powerful is an understatement.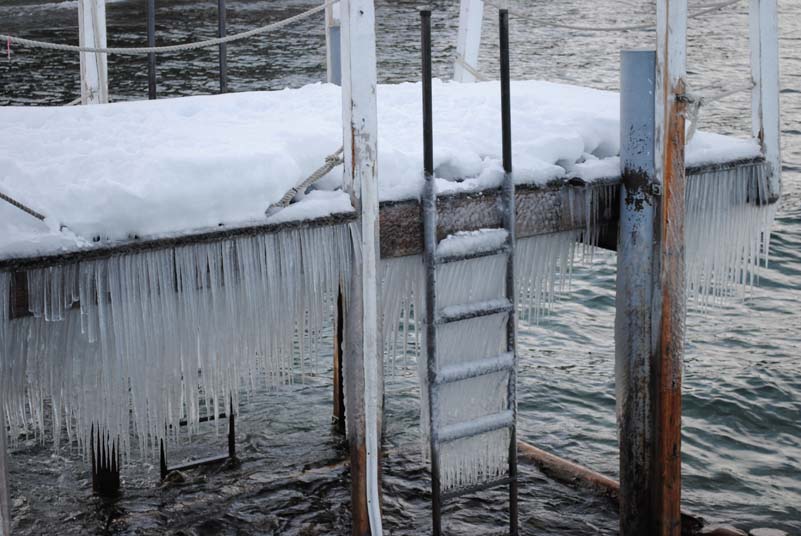 Here's one example of where the 'parable' part of the book's title comes in to play and why it's touched me so. The first chapter is titled Water (representing winter) and the timing couldn't have been more appropriate.   I began reading this book in early January, while freezing to death in Lake Tahoe (our family home for the past 47 years).   I've written many times before about my love of Lake Tahoe, the home that my grandfather built, the garden my grandmother tended and now the garden reinvented by my mother.  In a way, this home and garden is not only where I began (quite literally) but also where my love of gardening began as well.
However, over the past few years I've become aware of how much I truly dislike the winter up here.  Okay, dislike isn't the right word -hate is more like it.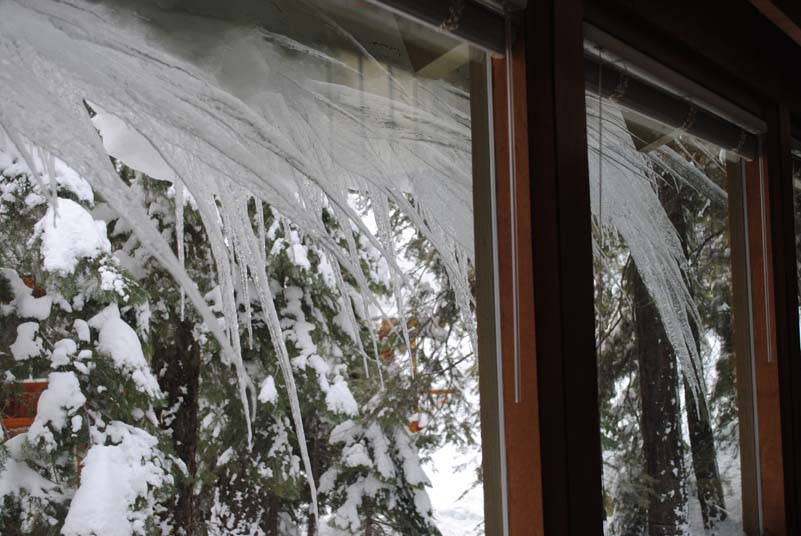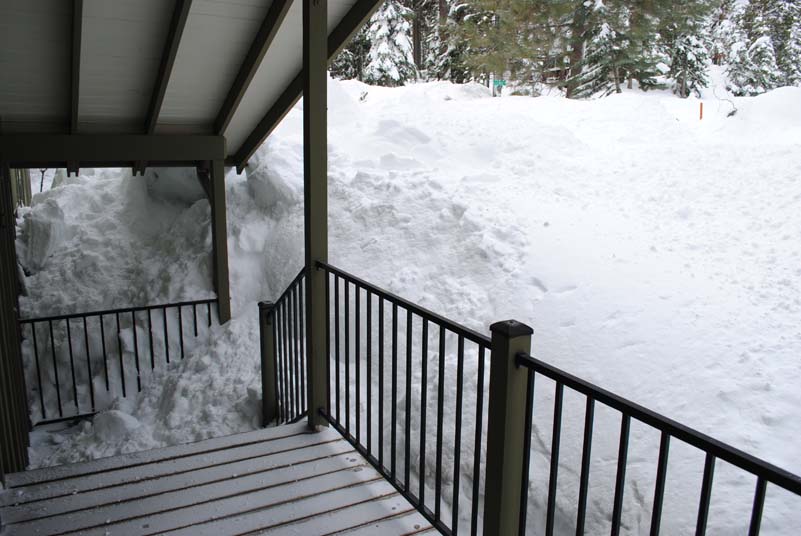 Believe me, I've struggled with this emotion.  How I could possibly  hate something that I love so much?  Its only until recently that I've accepted (though with a bit of guilt) the way I feel about the oppressive amounts of snow everywhere, trying to crush everything I love here under its deceptively light weight.
Throughout my entire life I've grown up seeing my family worry with each heavy snowfall, fearing our deck will collapse under its weight.  I've grown up seeing my family scramble over and over again to make sure the water is turned off before an unexpected early freeze, shrubs are securely tied (in hopes of protecting them against the weight of the snow), bulbs lifted and stored, etc.  I've grown up seeing the disappointment each spring as the snow finally melts away only to reveal the obliterated shrubs, now broken and deformed (thanks to the city's careless snow-plower who has once again refused to heed the tall orange stakes along the property line indicating where to not direct his machine's violent, spewing snow).  It's easy to become discouraged when gardening in this harsh climate.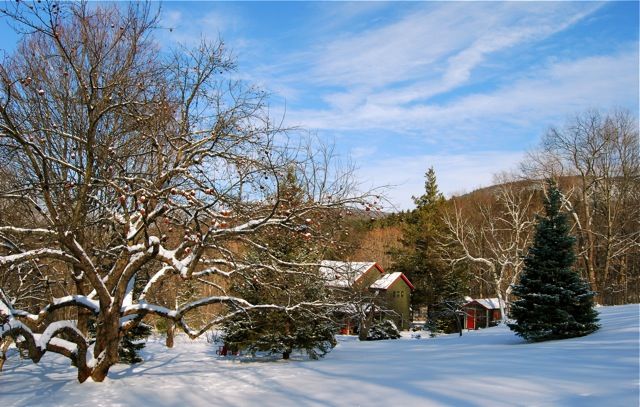 After reading The Backyard Parables, Margaret has managed to remind me of something that I lost along the way, of those wintery moments that are truly magical and like none other.  Margaret is a woman who not only endures her own oppressive winters, but actually embraces them for what they are – a reflection of the ebb and flow of life and a reminder to practice the fine art of patience.  It is somehow comforting for me to read about her own personal winter challenges (not only on the garden but on the gardener, as well) and how she's turned these often harsh and frustrating months into something positive and wonderful, a time to be cherished.
"None of us can have his or her or its way, at least not now; we must simply try to lay low, each in our own manner, until it's over…We wait, all of us – though some more quietly and uncomplainingly than others…Winter, in particular, takes a taming of one's passion and extended patience."
I, for one, have never been accused of having too much patience which is probably one more reason I dislike waiting out winter's tight grip.  But in her wise words she reminds us the importance of having faith (and patience) that things will once again resume:
"Just as I think I can bear no more, it lets go – literally.  It was a noisy end: Ice that had gripped like mad to everything finally shattered – as if some frequency of sound had been reached and it all just blew apart, millions of giant glass beads or chandelier crystals suddently exploding into the air, glinting a moment in the sunlight that had been their undoing before they crashed…There is hope, and the proof is in all of it."
Lest I give you the impression that this book is melancholy and purely introspective, let me reassure you that it isn't.  On the contrary, Margaret's style of writing is both introspective and humorous at the same time – not an easy thing to do!   But the book also contains hefty doses of  'horticultural how-to' liberally sprinkled throughout.  Margaret shares very specific gardening advice, such as: how to store a year's worth of green herbs, how to use math to calculate how many (and what type of) seeds to buy each year, how to mulch, animal-proof flower bulbs or how to ripen a tomato.
In a nutshell, this book is a perfect blend of contemplation, reflection, humor, inspiration and practicality.
As I mentioned before, I'm honored to have been invited to review this book.  Which makes me even happier to offer a copy for you, as well!
Here's how to win your own copy: Just leave a comment below, telling me a little something about your own garden (what you've learned, what it means to you, any tips you might have, etc.)  I'll pick a random winner by midnight, January 31st.   Oh, and please remember that I won't be able to respond to your comments as it'll mess up the random number generator used to pick the winners, (but that doesn't mean I don't enjoy reading what you all write, because I most certainly do!)
……………………………………………….
Disclaimer: This book was given to me by the publisher to review. All expressed opinions, however, are absolutely and without a doubt, my own.  Trust me, I receive books to review all the time and only a few actually inspire me enough to write about them.
* This giveaway is limited to U.S. residents only, who are over the age of 18 years old.  This sweepstake is void where prohibited by law (not exactly sure where this might be, but I'd sure hate to live there).  By entering this giveaway, you are agreeing to these conditions.
 ………………………………………………………………….
UPDATE:  Congratulations Sara – you're the lucky winner!  Please email me with your address and Grand Central Publishing will send you a copy of The Backyard Parables.  I hope this book brings you you much happiness!
I also want to thank everyone for their comments.  I received a record number of them and many were so touching and meaningful.  It's really lovely to hear from you all!